Alone on the Nile
In the beginning, the Philae was simply adequate. Like most riverboats plying the Nile River, it was big and boxy with four decks and a paddlewheel.
By 2011, after 15 years of service, the Philae was clearly past its prime. Then along came India's Oberoi Group, a luxury hotel chain that had been operating Nile cruises aboard the Oberoi Zahra since 2007. In the Philae, the company saw an opportunity to build a sibling ship that would be the finest Egypt had ever seen. And so, after striking a deal with the Philae's Saudi owners, Oberoi sent the tired old cruiser north to Cairo for a magnificent US$10 million (S$13.83 million) transformation.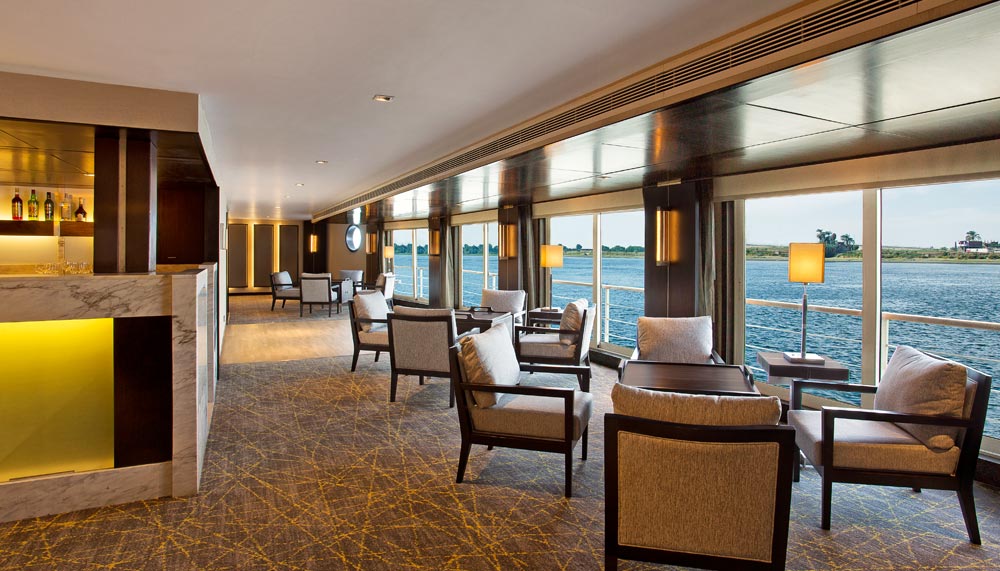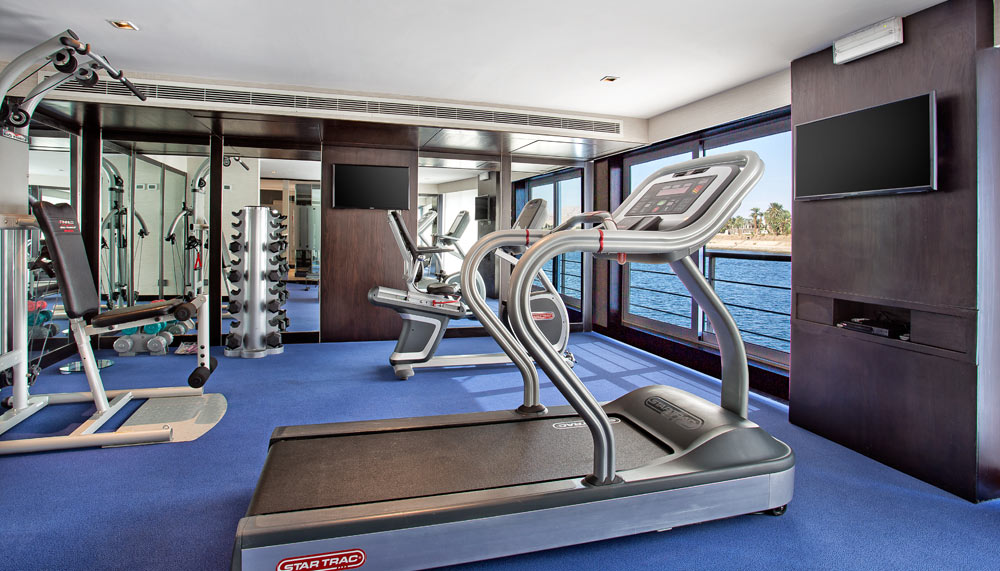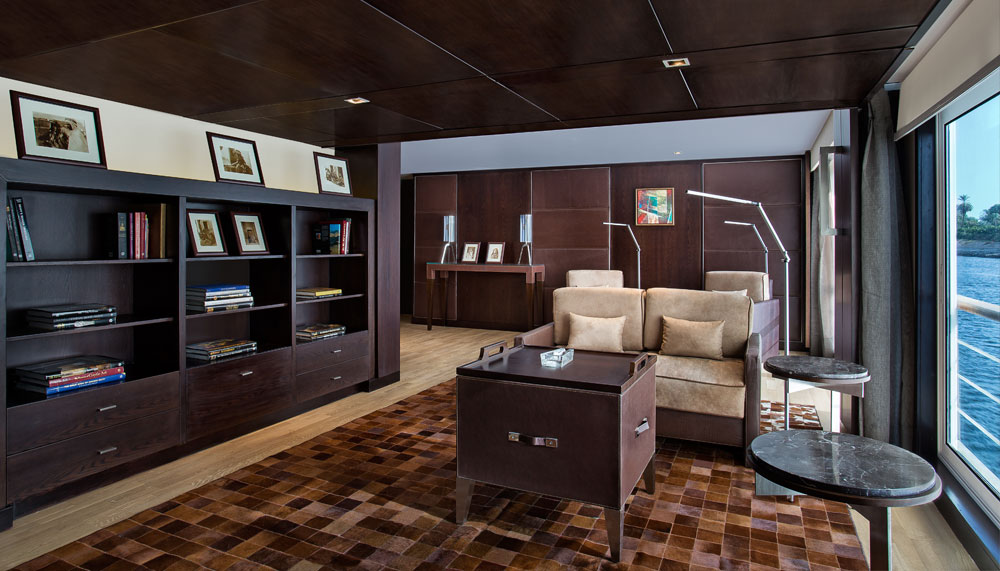 The timing of Oberoi Philae's reinvention, however, was less than ideal. Political unrest was reaching a precarious climax in Egypt. The year had begun with the country's Arab Spring, a series of civil uprisings and rebellions that soon culminated in the end of President Hosni Mubarak's 29-year rule. A struggle for power ensued, and headlines of uncertainty at best and terrorism at worst kept travellers at bay. By 2014, a new government had been installed and stability largely restored — but tourism had fallen by more than 30 per cent since 2010.
Still the Oberoi Philae persevered, and in late 2015 it finally slipped back into the Nile's murky waters. It was years later than Oberoi had planned, but the Philae was a stunner, each of its 22 staterooms fit for a pharaoh. Now if only the tourists would come.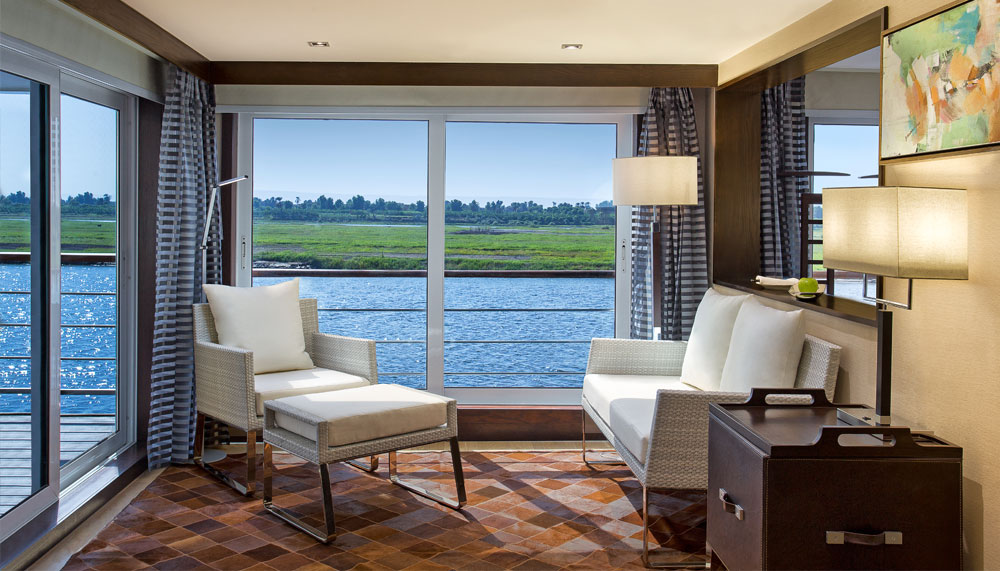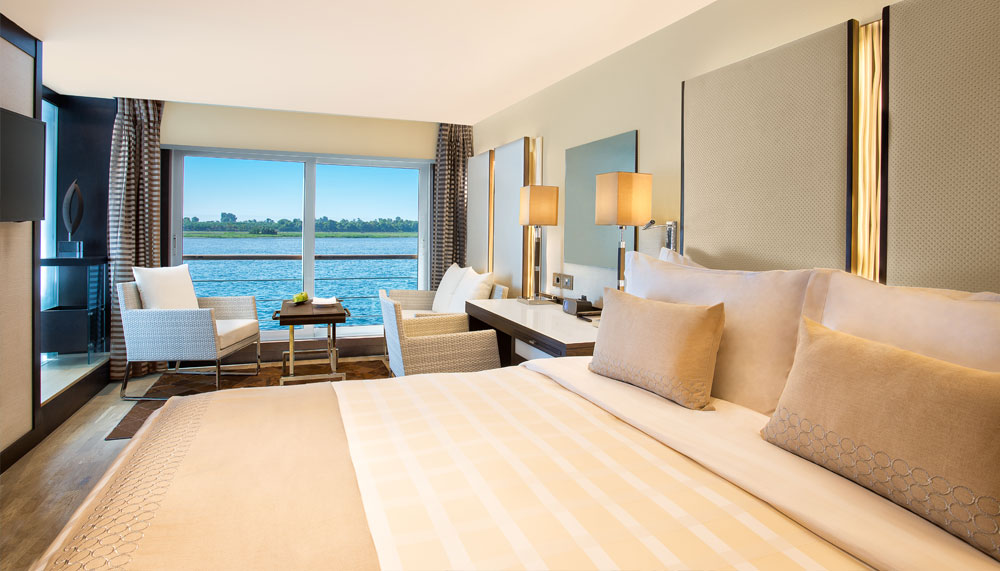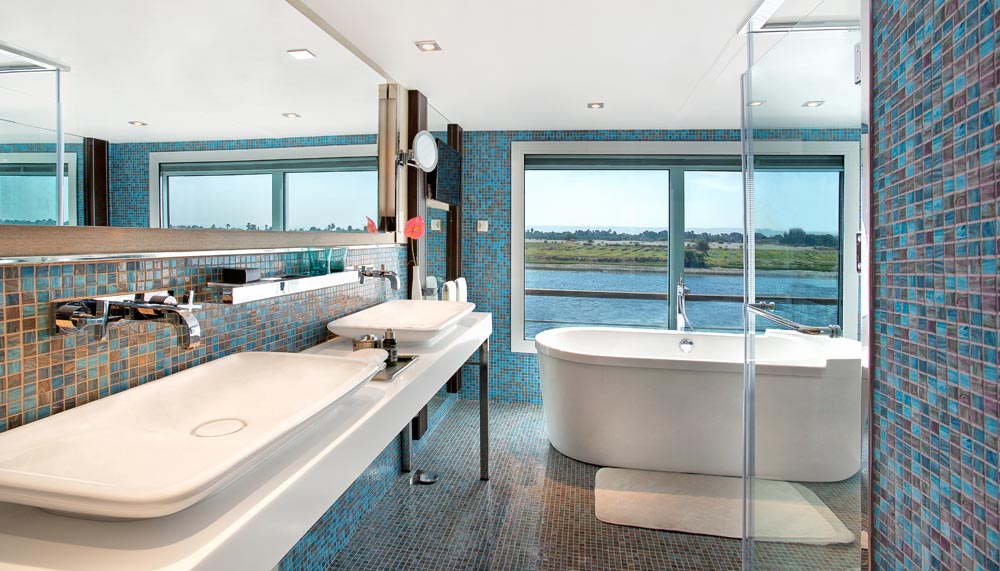 It's a searing summer day in Luxor when I slip through the Oberoi Philae's spotless glass doors to meet resident manager Mahmoud Noureldin.
Outside, the heat claws at everything like a relentless jackal; inside, the air-conditioning feels mercifully frigid, as if preserving the freshly polished marble floors and pristine ecru leather benches lining the lobby entrance.
Noureldin greets me with a handshake and a smile before leading me to the third deck, where he pushes open a dark wood door to reveal my room. Noureldin remembers the Oberoi Philae from its old days, back when rather than 22 staterooms, it featured 58 cramped cabins. He also remembers the boat's days in Cairo, waiting for renovations that came in fits and starts over nearly five years. "I didn't miss a day," he tells me. "I've been doing this for 32 years and draw warmth from it."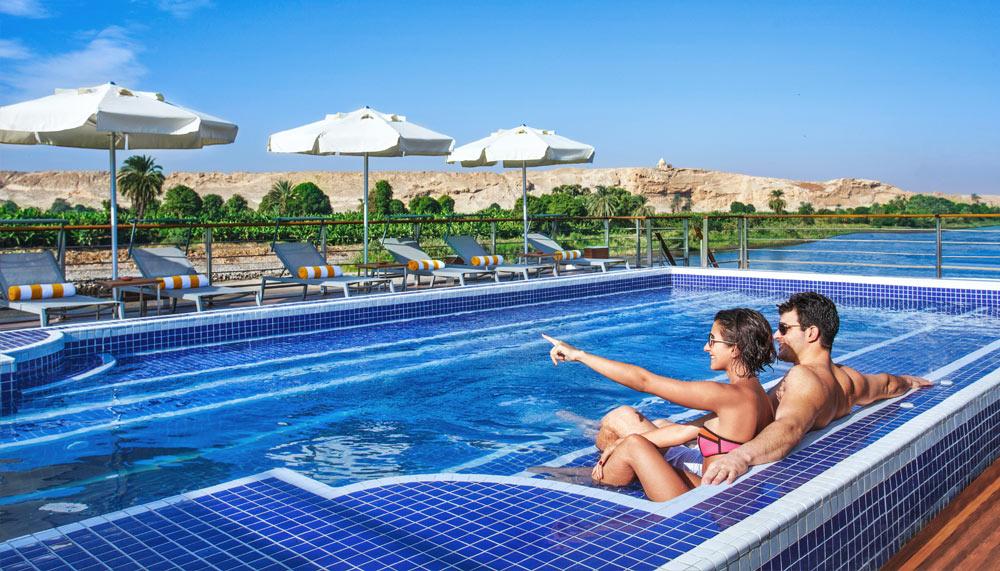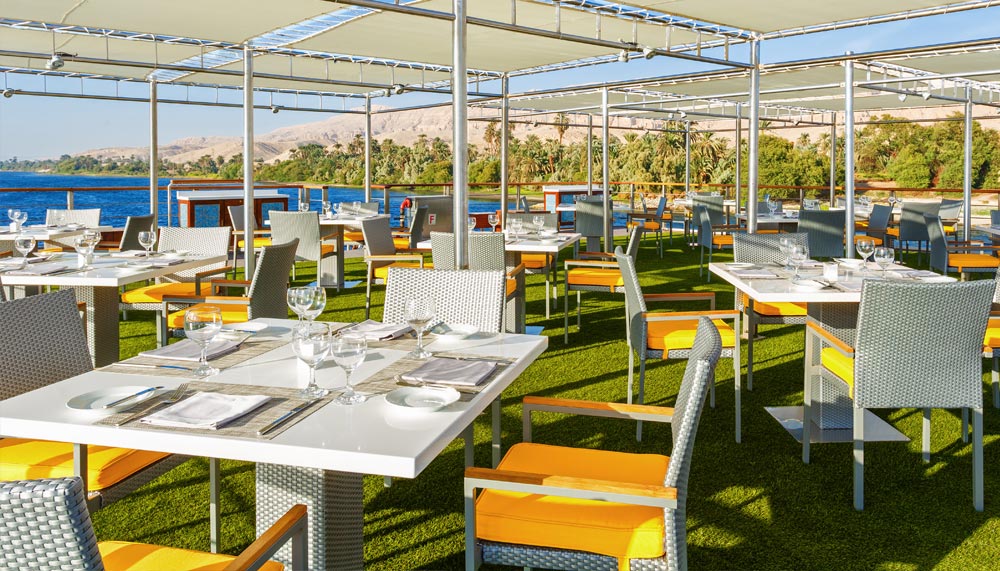 Seeking some warmth of my own, I wander up to the sundeck for a proper Egyptian lunch of falafel and labneh, and ponder what treasures lie before me as the Oberoi Philae sails from Luxor to Aswan over the next week. I imagine days of tombs and mummies and nights of steaks and whisky. After dinner I'll trade wild tales of exploration with the other passengers over cigars in the lounge.
Except, looking around, I realise there are no other passengers.
"Where are the other guests?" I ask Noureldin.
"Even if I have just one cabin booked, I will sail," my host responds. "I take pride in that." Though admittedly selfish, I can't deny that it's rather nice to have the Oberoi Philae all to myself. There's no waiting for a cocktail at the bar, no need to make an appointment at the spa and certainly no worry over finding a lounge chair at the pool.
The idea of having Egypt all to myself, however, strikes another chord entirely.
Before the Oberoi Philae sets sail, Egyptologist Tarek El Shimy guides me to Luxor's Karnak Temple Complex, where we are dwarfed by the giant stone pillars of the Great Hypostyle Hall. All is pin-drop quiet until a group of Chinese tourists arrives, cameras in hand. Chinese visitors do still come, El Shimy tells me, but American ones increasingly do not. But the Egyptian government is eager to assuage concerns, increasing security in airports and at historical sites and other tourist destinations.
And while some remote areas of the western desert remain active military zones, Nile sailings take place on the eastern border, hundreds of kilometres away. In fact, a cruise on the Oberoi Philae might be the safest trip you can take in Egypt.
On my last evening aboard the Oberoi Philae, I take a solo dip in the top-deck swimming pool and consider the Egyptians who have called this river home for thousands of years.
This week I may have had them all to myself, but Egypt's appeal is unflinchingly eternal and the world will soon come back.