Concours Club, a 32-hectare motorsport complex, proves it's the host with the most
My eyes are fixed on the fast-approaching distance markers at the end of the 640m straightaway, my foot ready to take action the moment I get the signal in my headset – but there's silence. Past the second marker, finally, a calm command: "Brake." The BMW M2 CS race car responds like a thoroughbred with its reigns pulled hard, immediately scrubbing speed to navigate the ensuing double apex and trace the ideal line through a pair of deceptively challenging corners aptly named "Frustration and Temptation."
Pulling into pit lane after just a few laps at the Concours Club in Opa Locka, Fla., I'm approached by Rod MacLeod, the voice that's been guiding me remotely. The former Formula 3 champion – and one-time mechanic for the late racing icon Ayrton Senna – is precise in his analysis: "Brake later and harder."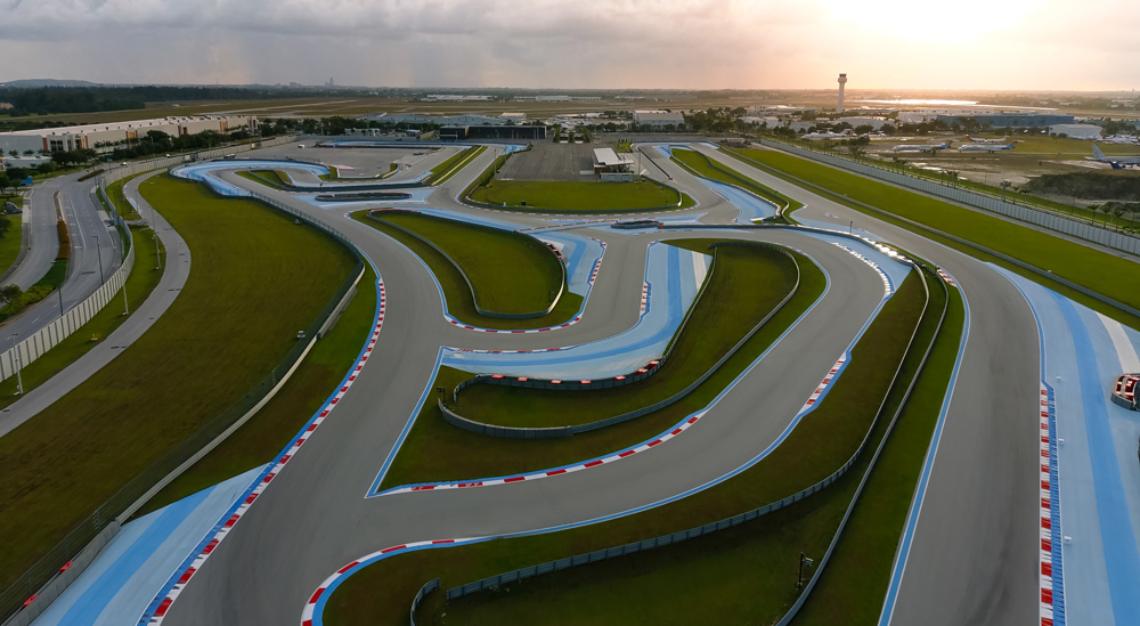 That simple instruction shaves copious time off subsequent laps, with confidence in both the machine and myself growing exponentially. It's something the exclusive list of members experience daily at this 32-hectare motorsport haven, fast becoming a frontrunner in the private-racetrack field. The level of coaching, the hi-tech circuit (including the latest safety features) and top-tier dining and amenities are what helped the Concours Club stand out as the chosen venue for the East Coast segment of Robb Report's Car of Year contest, with drive days taking place 1 to 5 December.
For Concours Club founder Neil Gehani, a commercial real estate developer and entrepreneur, the plan to develop his motorsport concept was driven by passion. "I loved cars growing up, but never had a family that could afford buying sports cars or being immersed in car culture," says Gehani. "When I had my first success in business, the first thing I did was go to a Porsche dealership and buy a beautiful 911," he says, adding that "the general manager of that dealership was a gentleman racer and started a driving series at the Autobahn Country Club in Joliet, Ill. I had this embedded addiction to cars, and he basically just poured fuel on the fire. When I got to Miami, my wife looked me in the eyes, and asked what I was thinking," Gehani's response: "I'm going to build an auto country club in Miami – it has to happen down here."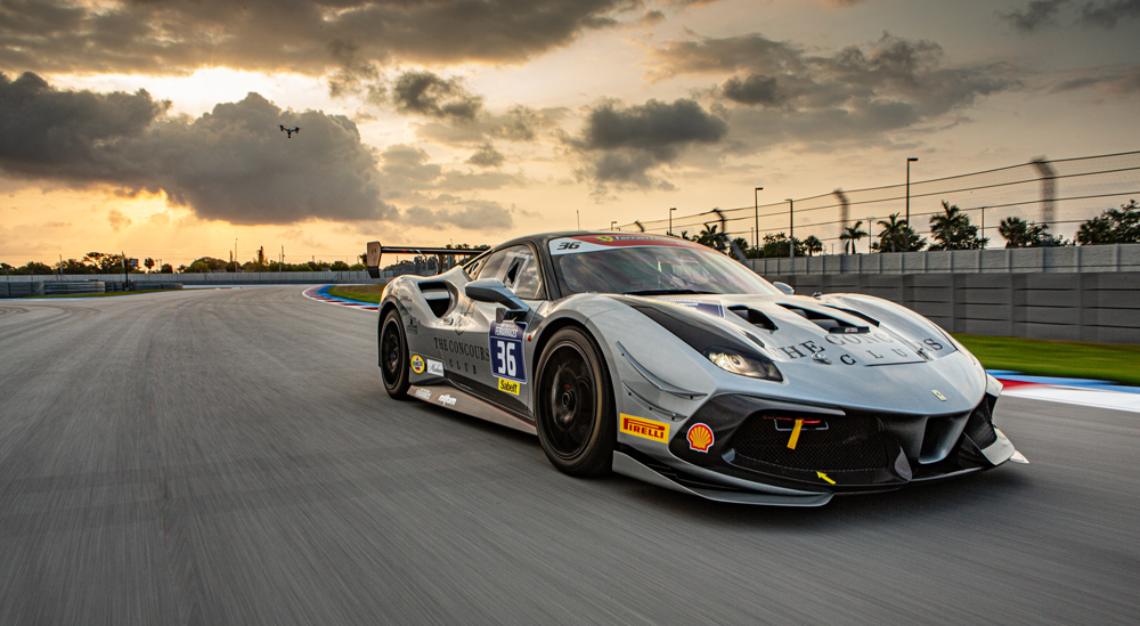 While such private courses are becoming more common Stateside, few, if any, provide the caliber of testing ground on offer here. "This is the only racetrack club I've joined," says Hélio Castroneves, four-time Indy 500 champion and founding member of the Concours Club, in a conversation with Robb Report back in 2019. "I joke sometimes that IndyCar should learn from this course because it has a lot of challenges but is 40 feet wide and has many built-in safety aspects, so it's good for all experience levels."
The more than 3.2km circuit, which can transform into over seven different track configurations, is a benchmark in design and measurement of performance metrics. While many members bring their own machines or keep them in lavish on-site garages tended to by a team of specialists, the club maintains a fleet of race cars at the ready, including the aforementioned BMW M2 CS. All course monitoring is done by electronic marshals via closed-circuit cameras and state-of-the art data processing. But what truly stands out is the world-class mentoring.