Breaking new ground
As a collection of ultra-resistant sports watches, Defy by Zenith has always been defined by robustness and technical supremacy. This was one of the first watches in the world to be powered by the legendary Zenith El Primero in 1969. This movement continues to be a leader in its field, but Zenith, too, has not stopped innovating.
Defy El Primero 21 demonstrates how this movement has been adapted for the 21st century with a twin escapement configuration, one for the hours-minutes and another for the ultra-high frequency chronograph. In addition to this unique construction, the hairsprings in both escapements are made from a revolutionary material, a carbon-matrix carbon nanotube composite. Cased in titanium or ceramised aluminium with open-worked or standard dials, Zenith has clearly put a lot of thought into design as well.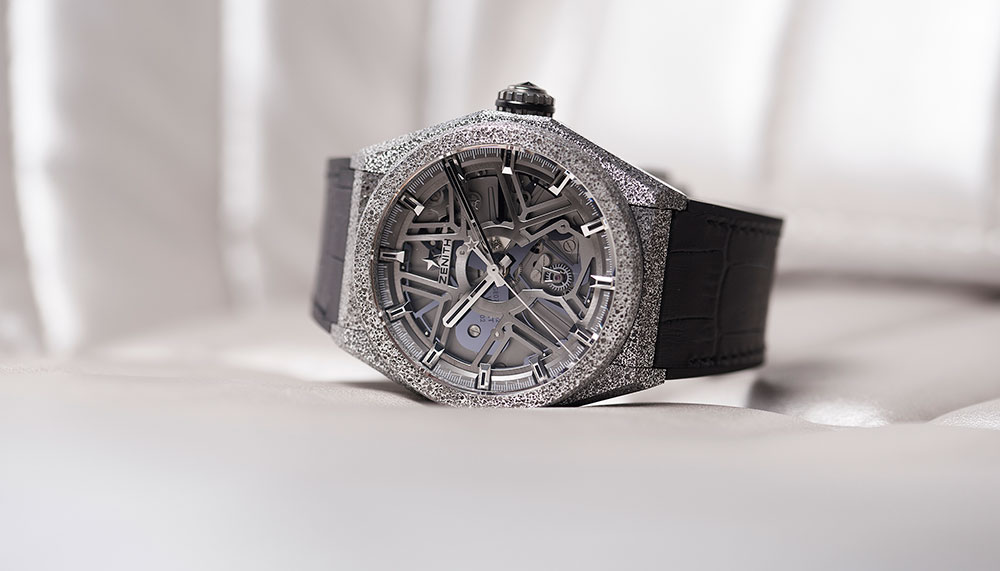 Moving on from Defy El Primero 21, Zenith went deeper still into the core of the movement to reinvent the wheel – so to speak. The oscillator is the beating heart of a movement and it comprises a hairspring, balance wheel and escapement. These centuries-old inventions continue to be used, but they have their drawbacks. Key issues like energy efficiency, shock resistance and chronometry could always be improved, and so Zenith proposed a revolutionary solution with a watch called Defy Lab.
Proffering a new monobloc oscillator made of monocrystalline silicon, this watch has none of the traditional problems suffered by conventional mechanical movements. This component does not need to be assembled, adjusted nor lubricated.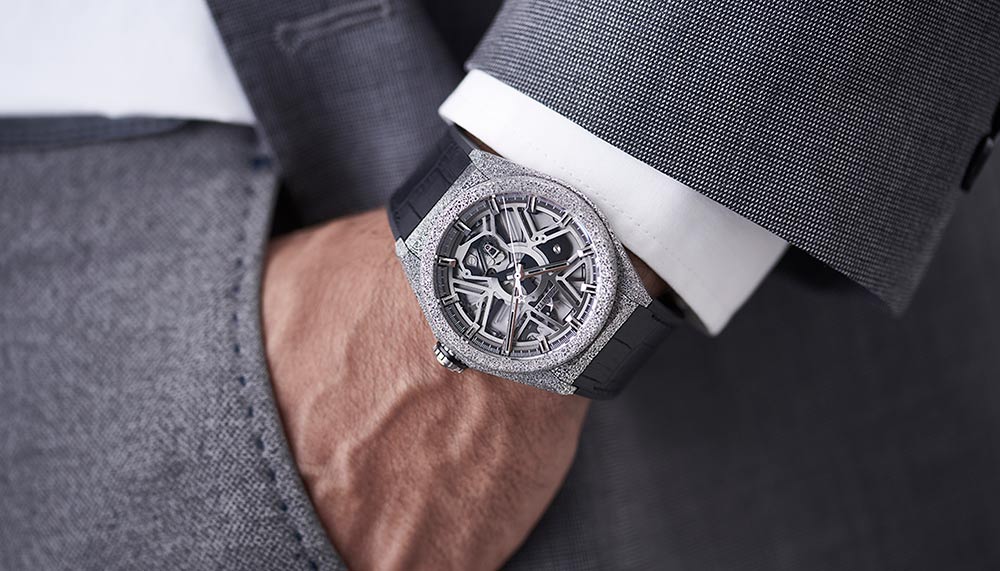 Visible through the open-worked dial, the Zenith oscillator is ultrathin at just 0.5mm, compared to ordinary ones that can go up to five millimetres, but its most impressive feature is the extremely high 15Hz frequency, which offers a rate variation of just 0.3 seconds per day. It maintains this level of precision throughout its 60-hour power reserve, losing just five per cent towards the end, and it is impervious to temperature fluctuations, gravity and magnetic fields.
Cased in a patented material called Aeronith, which is porous aluminium filled with polymer, only 10 Defy Labs have been made since Zenith debuted the concept. The manufacture, however, plans to produce it in large volumes. Jean-Claude Biver, who is the president of LVMH's watch division, says, "Our aim is to produce a million a year. We want the whole of the Swiss watch industry to be able to reap the benefits of this new oscillator."