It's all yours for CAN$25.5 million
For most of us, property hunting conjures up images of a dream home or apartment. For one individual with a very healthy bank account, however, there's the equivalent of a small village up for grabs.
The Ranch at Fisher Creek is a 480-acre property at the foothills of Canada's Rocky Mountains that comes with its own 11-acre lake and – get this – an entire frontier-era Western town.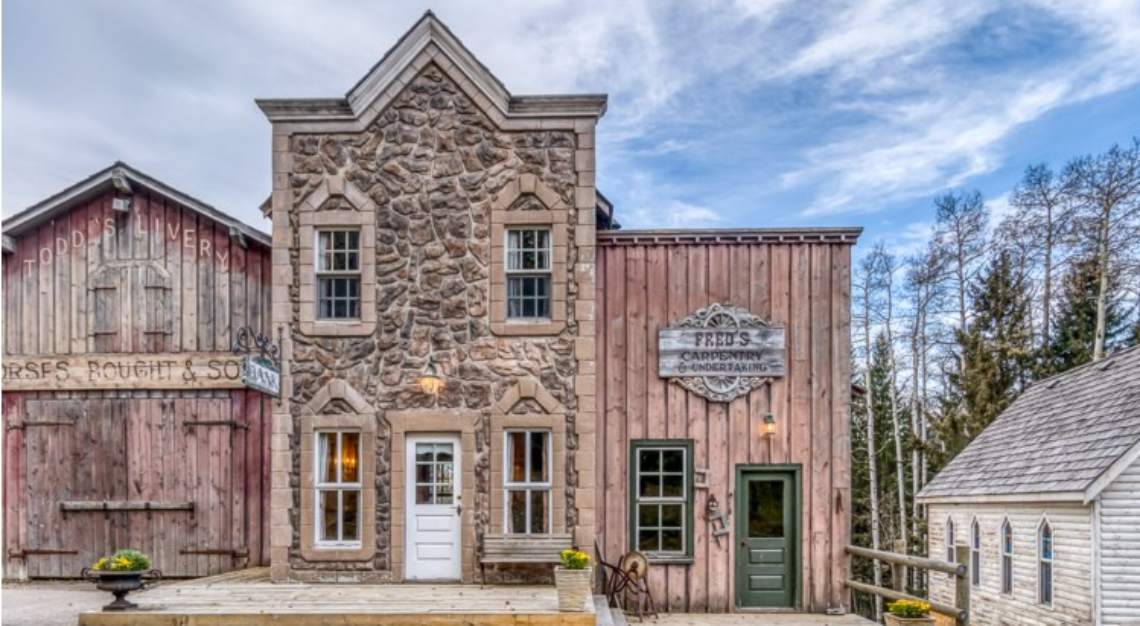 It's not very often that an 11-acre lake can be overshadowed as the star feature on a property – we'd get to it later – but the latter was part of the set for Big Whiskey, the fictional town in which Clint Eastwood's four-time Academy Award-winning 1992 movie, Unforgiven, was set. According to the listing agent Chris Burns, the owners of the ranch are big fans of America's wild west and western films. Since Unforgiven was filmed not too far from the ranch, they purchased the set and had it moved to their property post-production.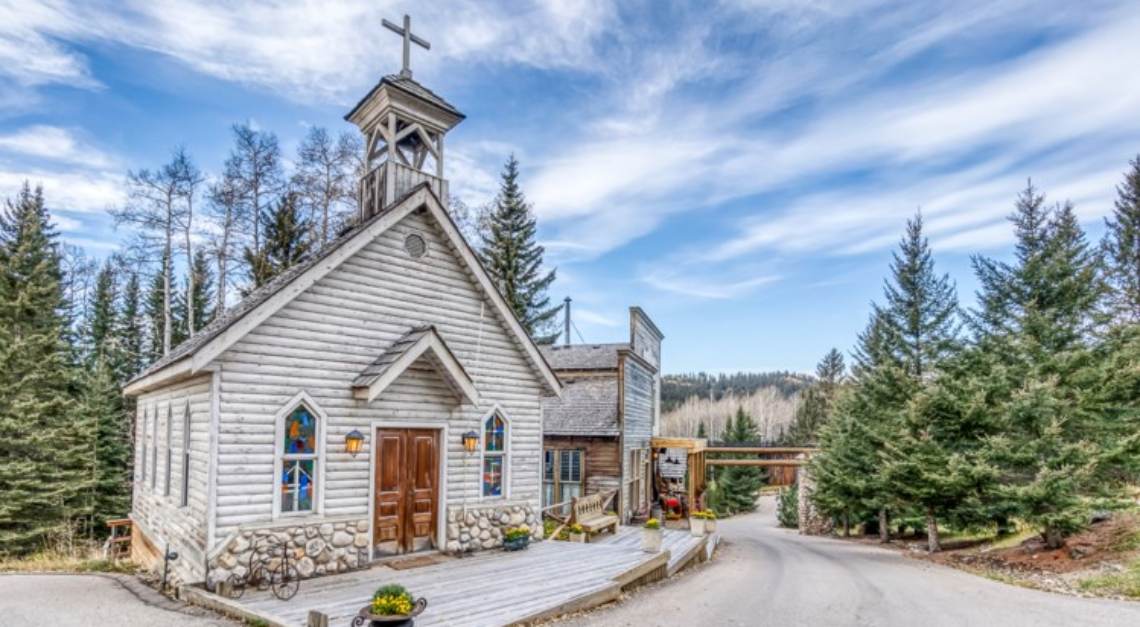 It may be just a set, but the town comes complete with a church featuring antique pews and stained glass windows, a sheriff's office with two jail cells, a well-stocked mercantile building, a saloon that boasts an actual full-service bar, a gambling hall, a bank, a blacksmith shop, livery and stables.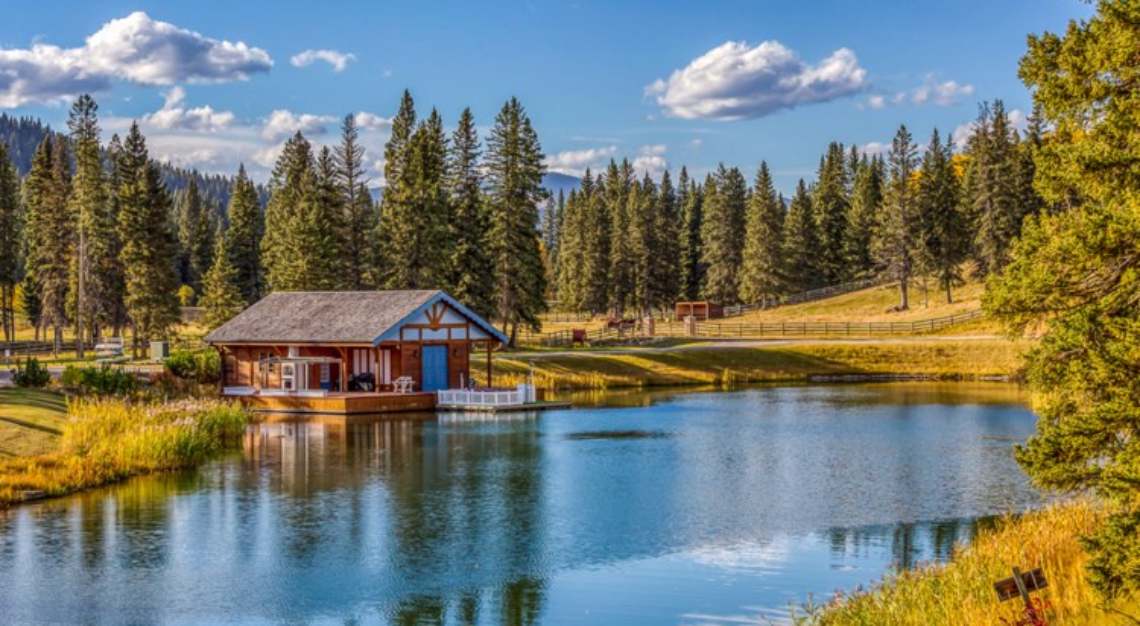 Now, about the lake, which plays a worthy second fiddle in its own right. Here's where you'd find a 139-square-metre boathouse on a bank. Behind its large double barn doors is a full kitchen. An outdoor deck area serves as the perfect spot to fish from. There's even an ice fishing hole.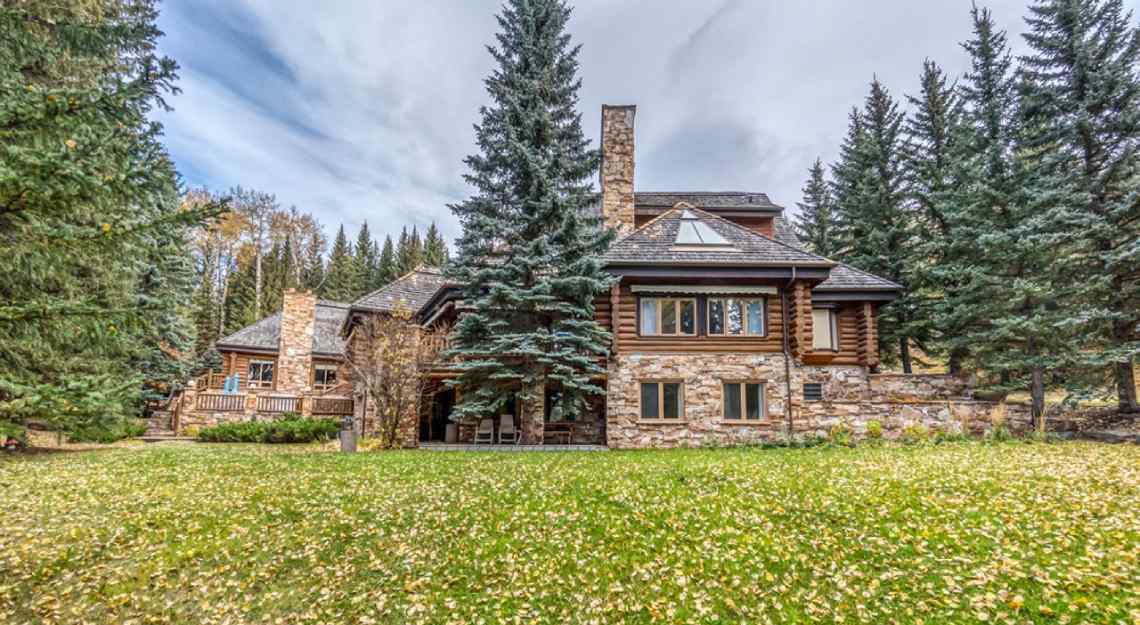 The main building on the ranch is a lodge that features a generous open-plan layout. The pentagon-shaped great room has grand cathedral ceilings, a skylight, a wood-burning fireplace, and a horseshoe bar. In the private quarters of the lodge is a multi-level primary bedroom suite that comes with twin bathrooms and dressing rooms on every floor.
The great room is connected to a family kitchen where meals for the family can be prepared. For the many big parties and events the owners have hosted over the years, however, there's an industrial kitchen geared for commercial catering and an 83-square-metre banquet room. A network of elevated walkways that wind through trees connects the main lodge to six two-storey, 204-square-metre guest cabins.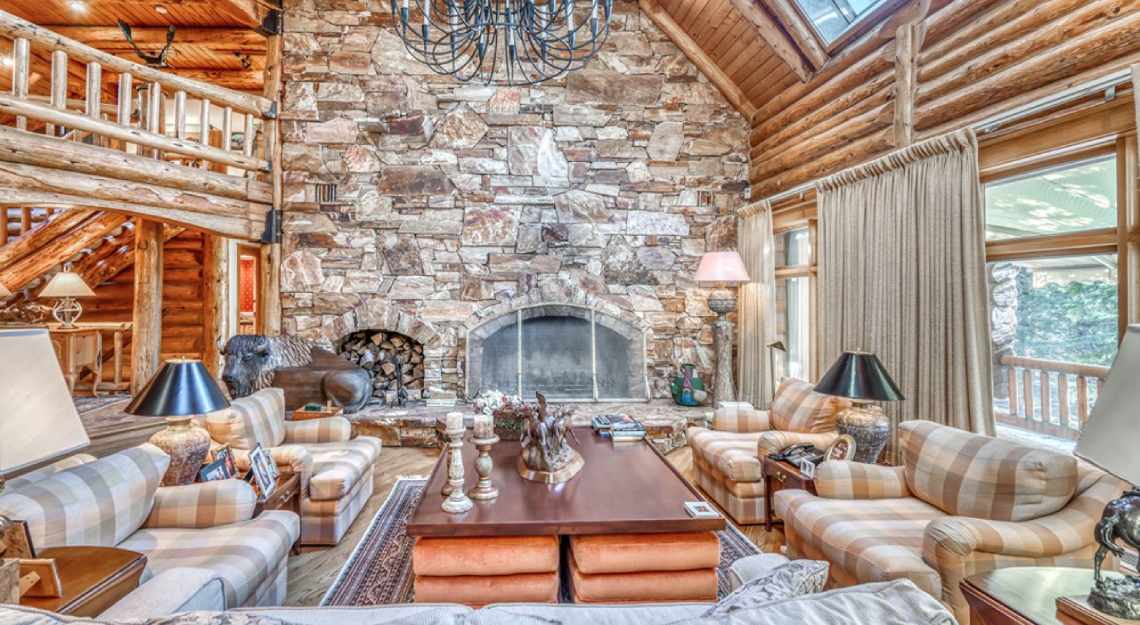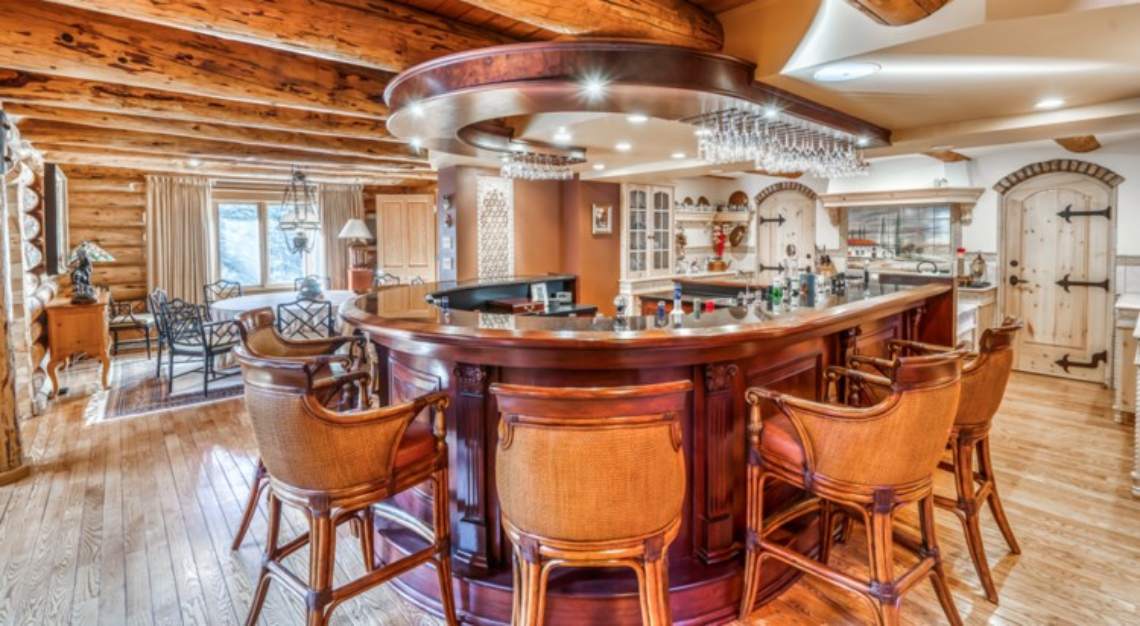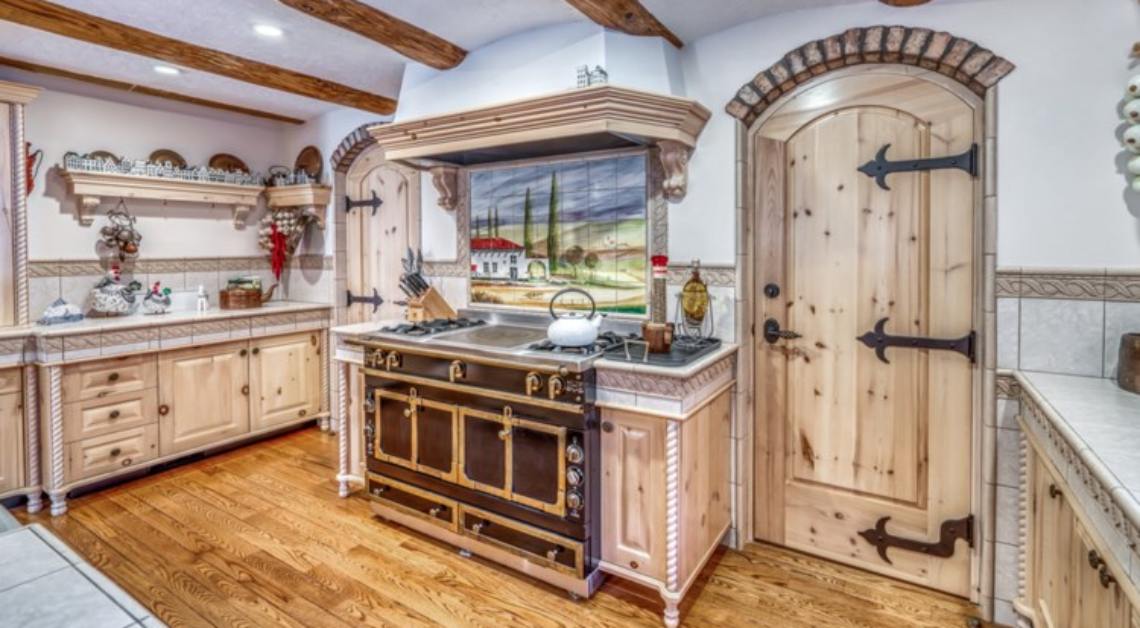 The Big Whiskey set doesn't have a monopoly on the ranch's Hollywood connections; the lodge served as accommodation for Eastwood during the production of Unforgiven, and is said to have hosted cast members Morgan Freeman and Richard Harris as well.
Putting the "ranch" in the property's name is a 1,858-square-metre equestrian complex. Not your regular private stable, it comes with a two-storey riding hall, a tack room, a grooming and prep area, a wash area, a five-stall stable and a vet office. There's even a viewing lounge that overlooks the arena.
In total, the property boasts 23 bedrooms, 31 full bathrooms and 12 partial bathrooms spread out across the ledge and the six guest cabins, adding up to more than 3,000 square metres of interior space.
You'd likely find no motivation to leave, but the ranch is an hour's drive to the town of Banff, and a stone's throw to several hiking and biking trails as well as the ski area.
An hour's drive from Calgary, Canada's fourth largest city, or Calgary International Airport will take you there.