In our weekly series, we bring you the latest in luxury news around the world. This week's highlights: Kevin Hart's new ride, "bread sushi" at Small's, and One&Only's first luxury resort in the USA
DJ Mark Ronson is Audemars Piguet's newest brand ambassador
Internationally renowned DJ and seven-time Grammy Award winning artist and producer Mark Ronson has been part of many a star studded collaboration, including the likes of Amy Winehouse, Adele and Lady Gaga, just to name a few. This time, he's been appointed as the newest brand ambassador for Audemars Piguet – it's a natural fit, really, considering the affinity between his free-spirited approach to music and the storied watchmaker's inclination to intermingle the traditional and the avant-garde. In a chat over coffee announcing the partnership with Audemars Piguet's head of complications Michael Friedman, Ronson sports a vintage 36mm Royal Oak in yellow gold with a champagne dial (great taste, by the way). "The combination of analogue instruments and the soulful maestros who make [them] is so similar to what we are doing in the studio, in the sense of dedication and craft", he muses.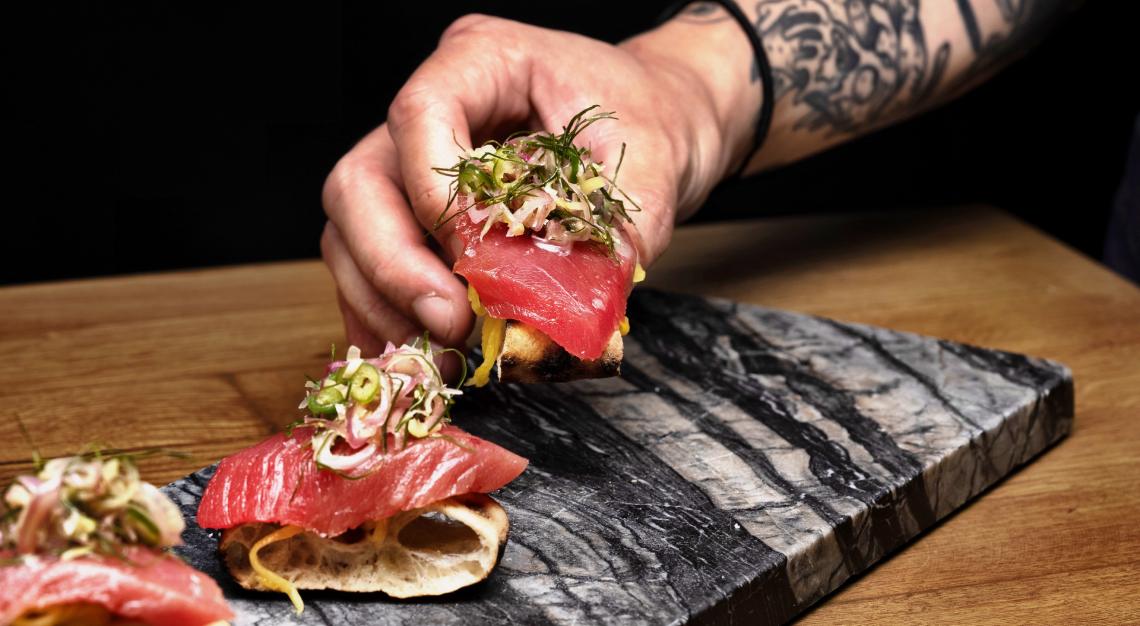 "Bread sushi" tastes better than it sounds
Taking influence from the Danish smørrebrød, Bjorn Shen is now offering a unique menu that's set to ruffle some feathers and at the same time, excite adventurous palates. So if you're not one for a traditional dining experience, this one is for you—"bread sushi" at Small's, Shen's conceptual diner that began as a tiny pizza omakase bar at Artichoke (his other restaurant that's popular for bastardised Middle Eastern grub). Now inside a shophouse at King George's Avenue, Small's will serve a tasting menu (S$175), starting you out with three snacks before moving on to eight to 10 various bread sushi, one hotpot and two desserts. The snacks are as impressive as the desserts, but in between, do expect some hits and misses. We thoroughly enjoyed the Shima Aji, a simple medley of striped jack, tomato and ginger-scallion relish on high-hydration bread, as well as the Negitoro, schiacciata that comes with otoro tartare, bulgogi dressing and strips of nashi pear. We were less enthusiastic about the California Roll (crab, avocado and perilla stuffed in deep-fried dough), but if you love the richness of seafood and mayonnaise, you might very well sing a different tune. Make your reservations here.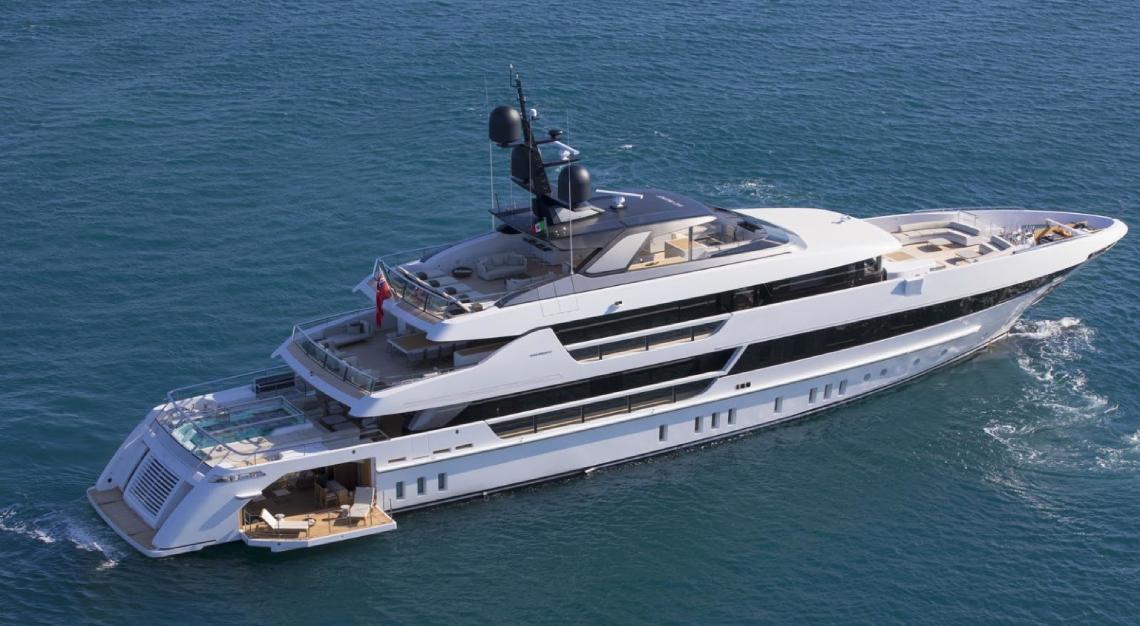 Asia's yachting industry experiences a record-breaking year
According to Simpson Marine, Asia's leading yacht and sales services company, the yachting industry witnessed unprecedented growth in 2021, despite—or perhaps due to—the stringent COVID-19 travel and social restrictions implemented over the past year. The company announced a record-breaking sale of 135 new and pre-owned yachts in 2021, representing a significant 20 per cent increase since the year prior; with the highest demand coming from Hong Kong, which remains the region's most dominant yachting market. On the charter side, domestic yacht charters flourished at the expense of international charter activity, and is likely to keep rising in countries maintaining restrictive cross-border travel policies such as Singapore, Malaysia and China. The industry's stellar performance is expected to continue, with anticipated deliveries of the largest Sanlorenzo in Asia—a 52Steel—and the first flagship Aquila 70 Luxury Power Catamaran in Asia already scheduled for this year, among others.
A cigar smoker's paradise in Vegas
While casinos and eateries are a dime a dozen in Vegas, what you'll find inside the new Resorts World Las Vegas is something that you won't find anywhere else on the Strip. That is Eight, a 650sqm luxury cigar lounge named after one of the lucky numbers in Chinese culture. Fittingly, guests will encounter eight rooms, including five comfortably furnished smoking areas, two of which can be reserved and enclosed for privacy, as well as multiple HDTVs and an expansive, 204sqm smoker's terrace that overlooks the Strip. The temperature-controlled walk-in humidor room is lined with glass cases displaying Eight's in-house cigar selections of more than 150 brands, priced from US$18 to US$5,000 and including some of the world's rarest smokes: Fuente Fuente OpusX Lost City; Arturo Fuente Don Carlos Eye of the Shark; Padrón's 50th Anniversary Robusto; and Gurkha's "His Majesty's Reserve." A cigar menu also lists the full bounty, classified as mild, medium and full-bodied, but smokers may bring their own if they wish.
Adding to that, the space features a lavish bar stocked with premium spirits (that includes Michter's 10 Year Old Single Barrel Bourbon, Port Ellen 37 Year Old Single Malt plus Hibiki and Hakushu) and skilled mixologists. Cigar and whisky recommendations are also on the menu, as are selections of gourmet lounge cuisine from chef Nicole Brisson's neighbouring Italian restaurant, Brezza. For frequent guests, 48 private cigar lockers rent for US$5,000 a year and come with amenities including a gold nameplate, invitations to private events and exclusive opportunities to purchase limited-edition smokes.
Kevin Hart adds a killer 1969 Plymouth Roadrunner restomod to his car collection
The stand-up comedian, who reportedly has a net worth of approximately US$200 million, has added yet another killer car to his ever-expanding collection of classic restomods. Hart's assemblage of 20 cars already includes a powerful riff on a 1959 Corvette and a beastly tuned 1970 Dodge Charger, to name but two. The latest addition is a custom take on a 1969 Plymouth Roadrunner that pays tribute to '80s slasher flick Halloween. The one-off by Salvaggio Auto Design has been christened Michael Meyers after the film's notorious villain; similarly, Hart's custom Charger takes its name from the famous '80 horror movie Hellraiser. Like the Charger, the revamped Roadrunner packs a frightening amount of power. Under the hood, there's a seven-litre HEMI V-8 built by Gearhead Fabrication mated to a reinforced Tremec 6060 six-speed manual transmission that was specifically requested by Hart. Topped with a Whipple supercharger painted in Orange Candy satin, the mill can churn out a menacing 940 horses. Elsewhere, you'll find a Magnaflow exhaust, a Dominator EFI, a DSE Gen-X 595 front suspension setup and Brembo's latest six-piston brakes.
The '60s muscle also car received new bodywork, including a carbon fibre hood and flush-fitting bumpers, along with a fresh coat of high-gloss black paint that matches the all-black aluminium rims and classic "dog fish" hubcaps. Inside, the cabin is coloured black with orange accents to match the exterior. Fittingly, the hellacious muscle car is equipped with a knife-shaped stickshift inspired by a certain masked killer's weapon of choice and sports "Michael Myers" on the dash in case you forget who's the muse. It's also fitted with a roll-cage, leather Recaro seats, original Dakota instrumentation and a custom billet steering wheel.
To top it off, Reymar Footwear created a custom pair of Nikes, belt and wallet for Hart to match the car.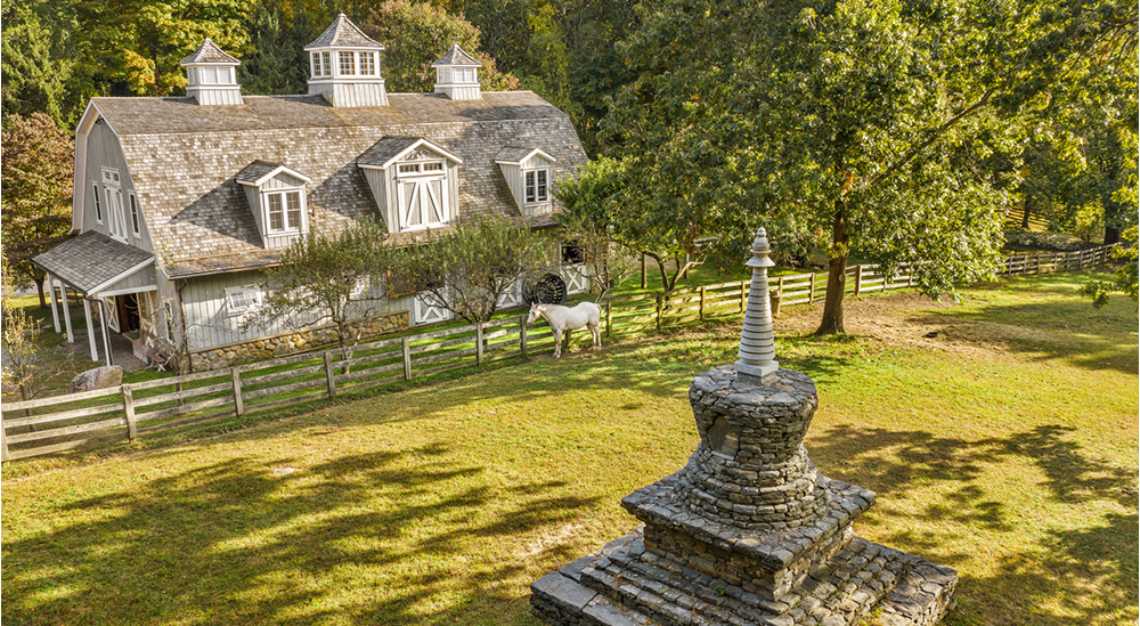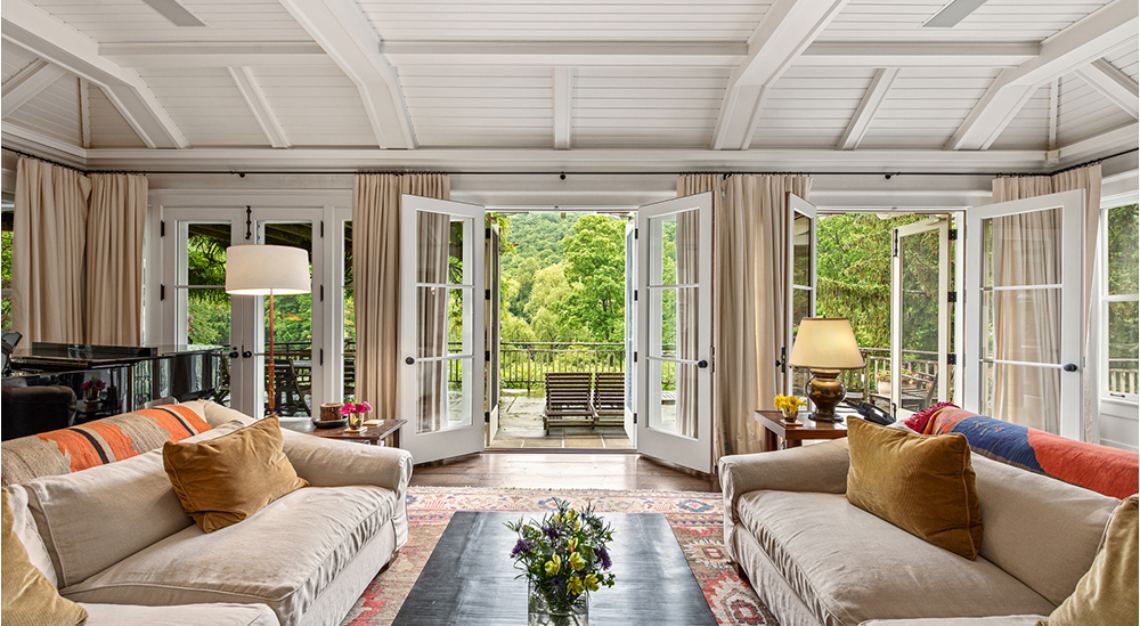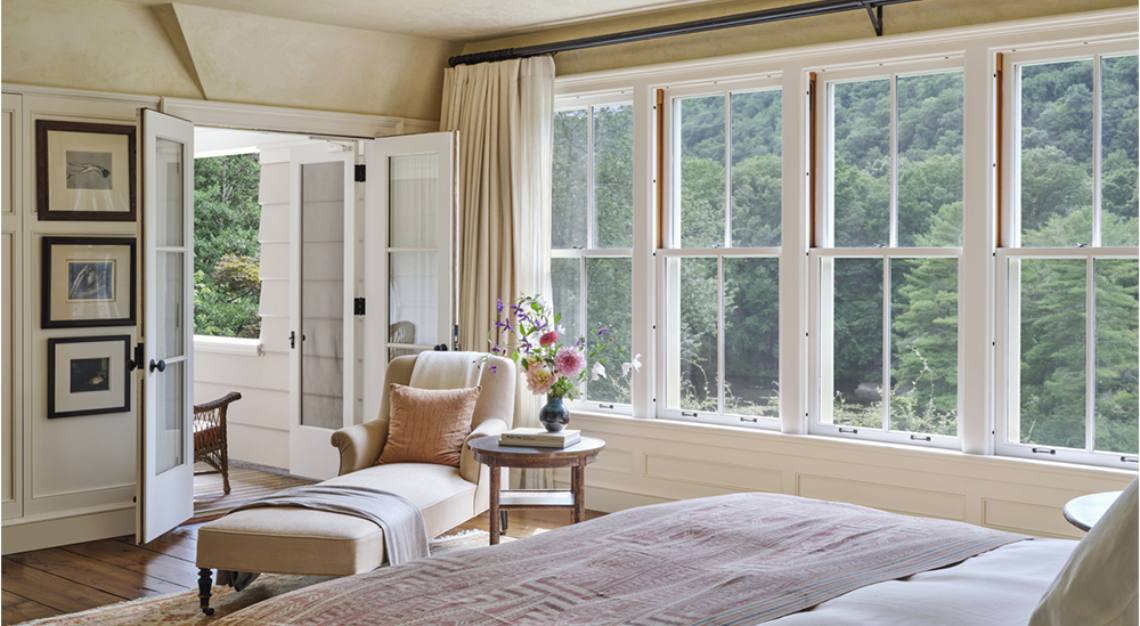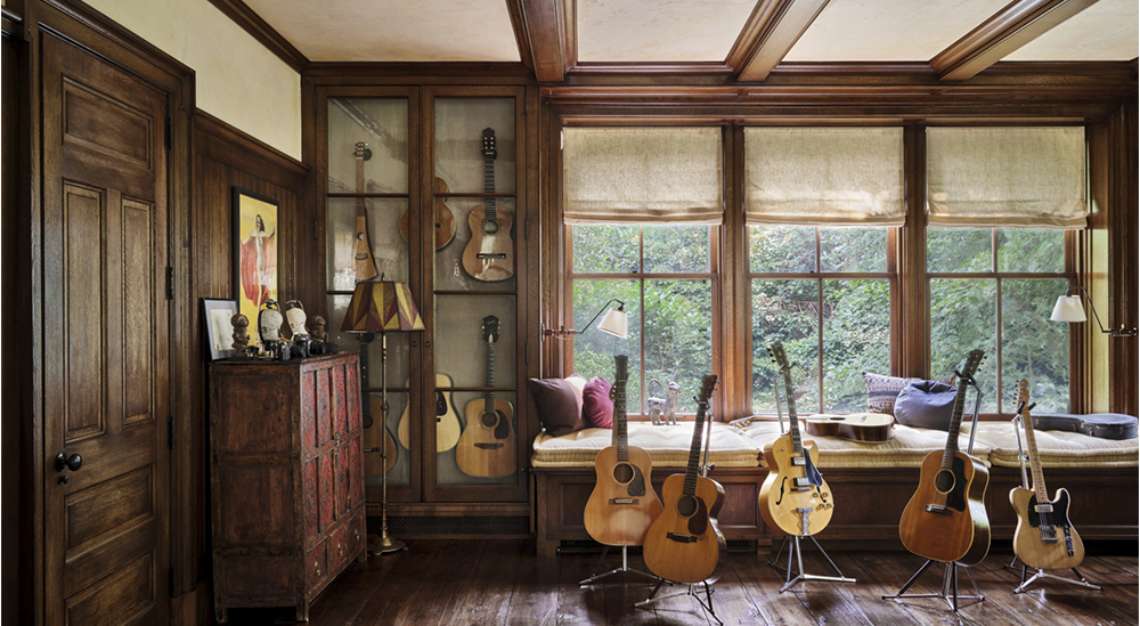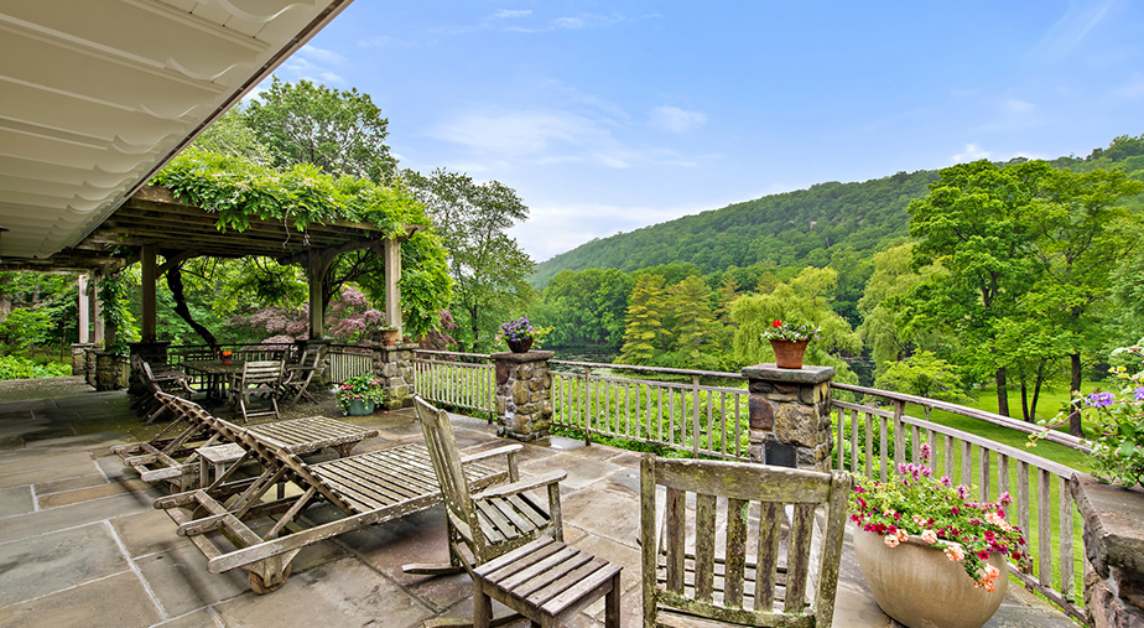 Richard Gere lists his Hudson Valley Estate for US$28 million
Richard Gere has listed the sprawling upstate New York compound he's owned for more than 20 years. The actor first purchased the property in 1986 and, over the years, created multiple structures on 19.7 hectares. The main New England-style residence is the largest at 1,083 square metres, and houses eight bedrooms, nine bathrooms and two half-baths. Located in picturesque Pound Ridge, New York, just 80.5km (or about an hour) from New York City, the property has been listed for US$28 million by Muffin Dowdle of Ginnel Real Estate.
Even those not in the public eye will relish in the privacy of the property. It's all but completely shielded from the outside world, as 1,740 hectares of protected land border the grounds. With its expansive lawns and ample space, the bucolic estate is ideal for equestrians and those who enjoy spending time outdoors; it's particularly idyllic as a summer escape, as it's a quieter, if not more beautiful, alternative to the Hamptons. Outdoor enthusiasts will particularly appreciate the rolling hills, perfect for horseback riding; the hidden soccer field; the weeping willows; the vegetable garden; the pool; and the private lake with a sandy beach and island. Elsewhere on the estate are stables and five other structures, including secondary residences, a barn and a shed.
The main residence has three stories and plenty of colonial-style charm, but with updated furnishings, appliances and technology. Natural light spills into all 19 rooms for a bright and airy vibe, whether you're enjoying a cup of tea and a book in the formal living room or jamming out in the music room.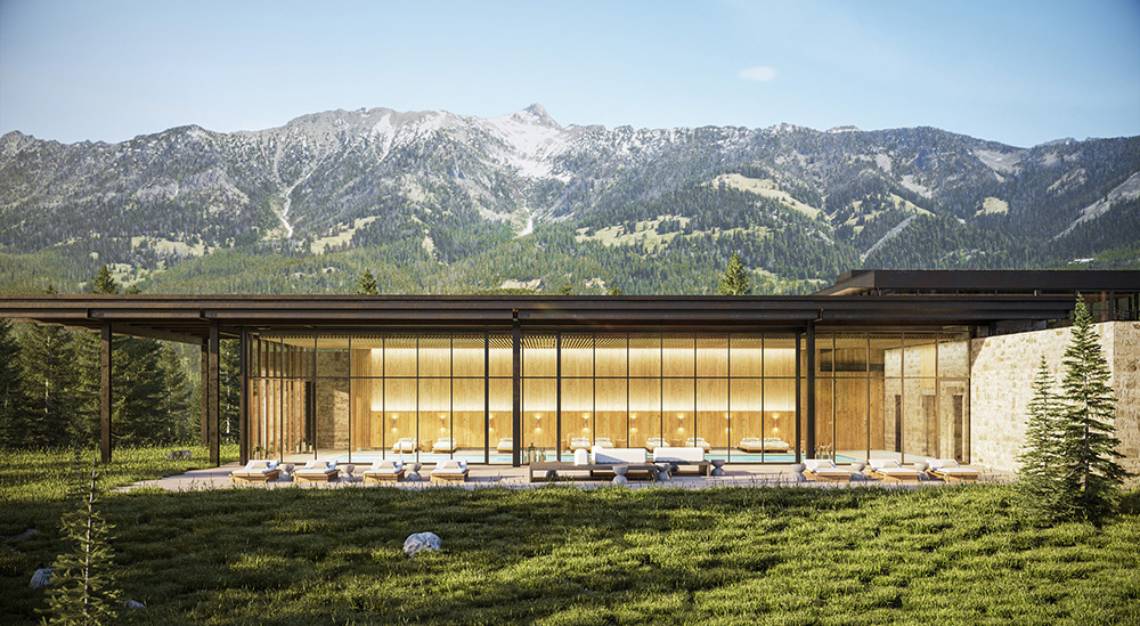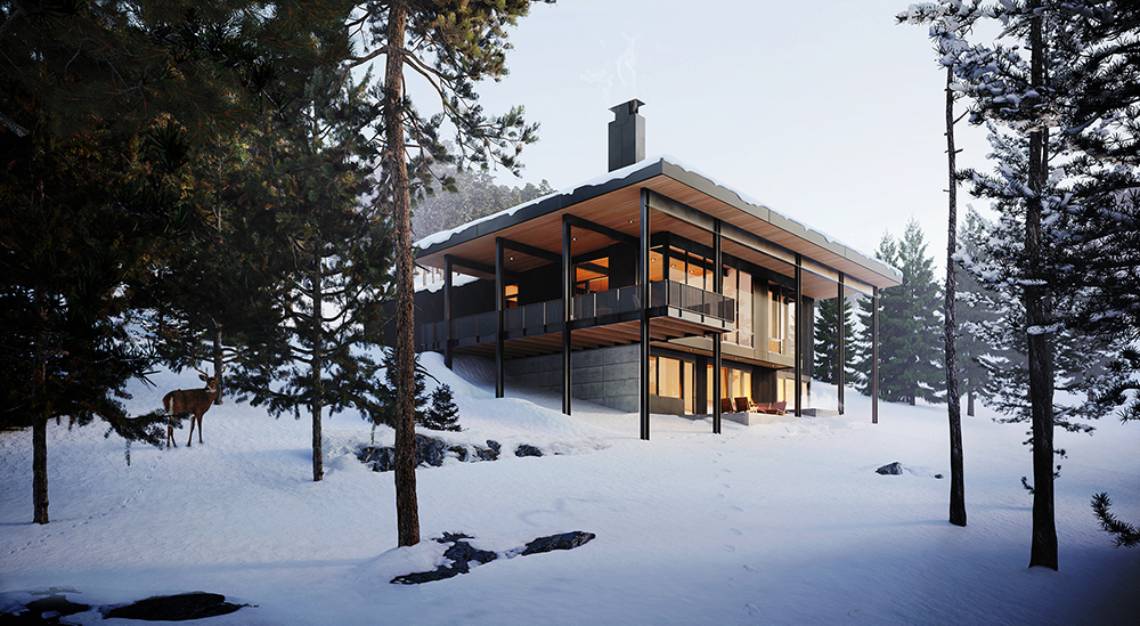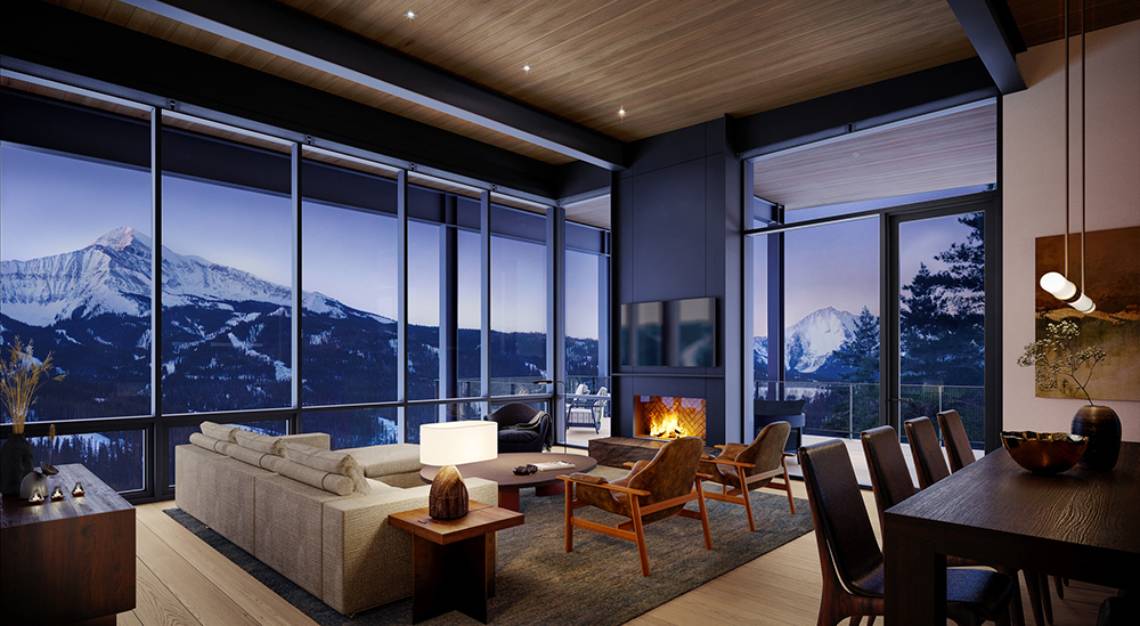 Expect One&Only's first luxury resort in the USA this 2024
After launching 12 luxury resorts in 10 different countries, One&Only has finally made it stateside. The Dubai-based outfit known for such iconic properties as One&Only Palmilla and One&Only the Palm today announced it will open its first US outpost in the mountain state of Montana come 2024. One&Only Moonlight Basin will comprise a 92-key resort with a separate ski lodge and spa, as well as 62 lavish private residences that will be dotted throughout the rugged alpine landscape.
Designed by starchitect Olson Kundig, the secluded resort is nestled between the iconic Lone Peak and the Spanish Peaks for unparalleled access to the world-class slopes. Moonlight Basin will have a dedicated gondola that connects guests with 2,347 skiable hectares. You'll also be able to enjoy a range of other outdoor activities, including hiking, mountain biking, horseback riding, fly fishing, dog sledding, snowshoeing, snowmobiling, golfing and more. The resort itself will offer a contemporary take on cabin living with roaring fires and floor-to-ceiling windows to showcase the surroundings. The main lodge, which will be replete with local art and textiles, will house a total of 73 guest rooms and suites. There will also be 19 upscale villas scattered throughout the grounds for guests seeking a little more privacy.
Elsewhere, the resort's transformative spa will be headed up by Chenot. It is the first time the Swiss outfit's signature health and beauty treatments, which combine traditional Chinese healing with the latest scientific advances in Western medicine, will be offered in North America. In addition, guests will have access to a high-tech fitness center with both indoor and outdoor spaces. Moonlight Basin will also offer a spate of different dining options. Each restaurant will be defined by its own distinct ethos and highlight fresh, local ingredients.
In case you missed it: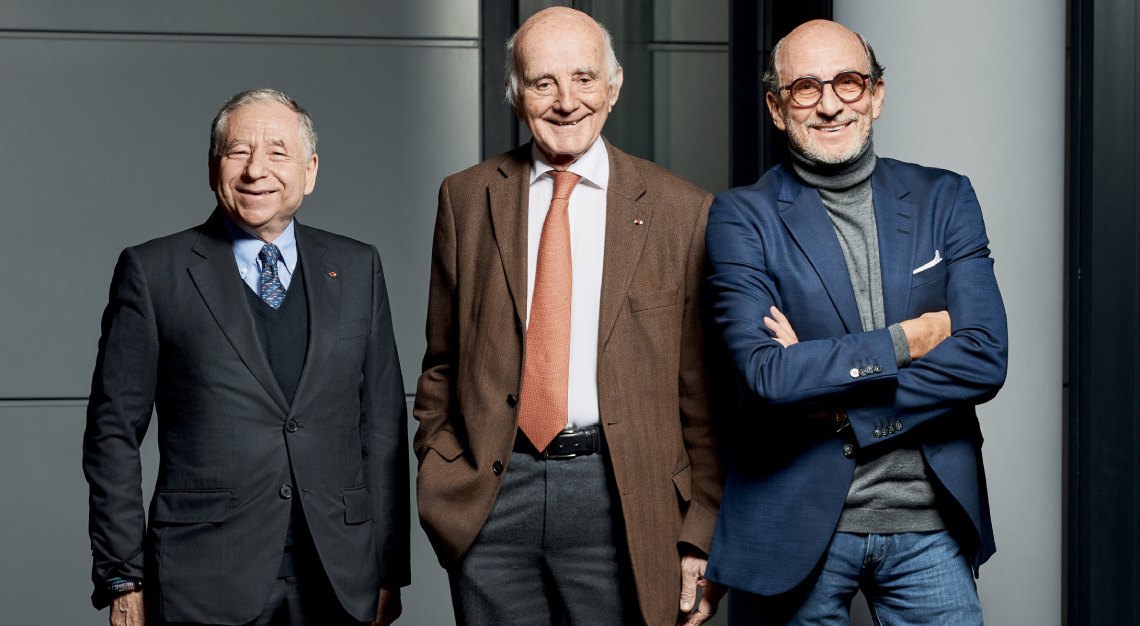 Swiss watchmakers reinvent for the future
Here are the seven brands that are killing it.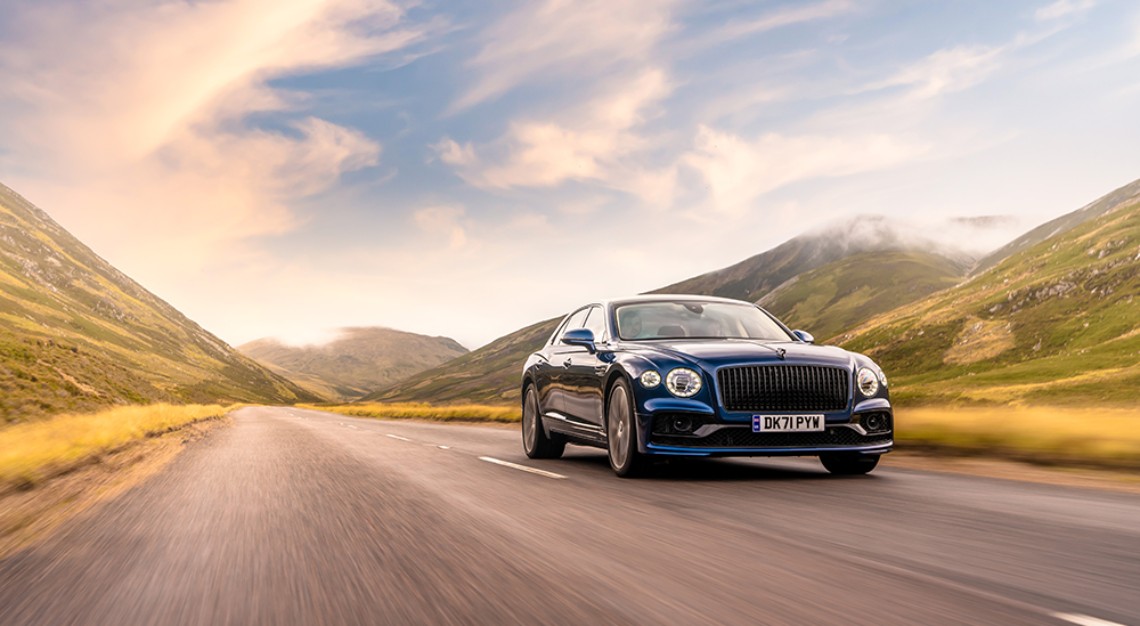 Go on a road trip with Bentley
The all-inclusive experience includes scenic drives in Bentley's latest models, Michelin-approved grub and whisky.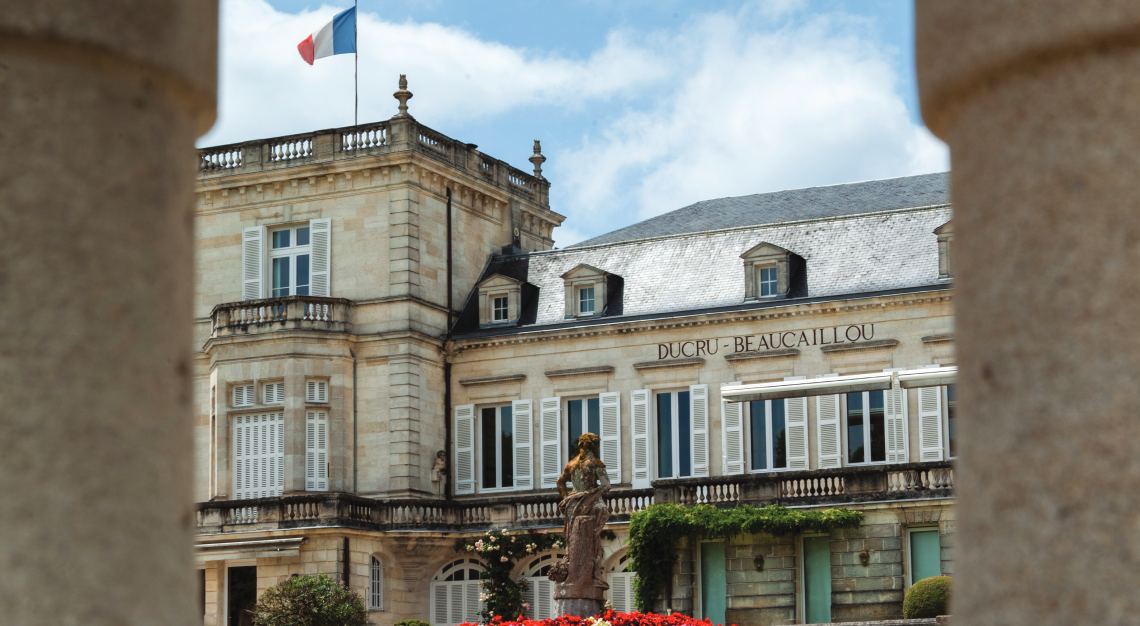 How the "bad boy" of Bordeaux is shaking up a 300-year-old winery
From the wine to the contemporary art, modernity now reigns at the storied Château Ducru-Beaucaillou.