Relish both sweet and savoury delights in one of Singapore's most picturesque gin bars
If you haven't had the chance to step into Atlas Bar yet, it's high time you should. While the watering hole is easily Singapore's coolest gin bar with the charming old-world glamour that it exudes, it successfully checks all the boxes for another type of social gathering: afternoon tea sessions.
The Atlas Afternoon Tea set (from $52++), which comprises a two-tier stand of savoury and sweet delights, has been updated with treats such as the Basil Panna Cotta as well as one of Atlas' signature snacks, Burnt Edges of the Margherita, a puffed pasta cracker that has been lightly torched and layered with mascarpone cheese, baked tomatoes, basil, oregano and olive tapenade.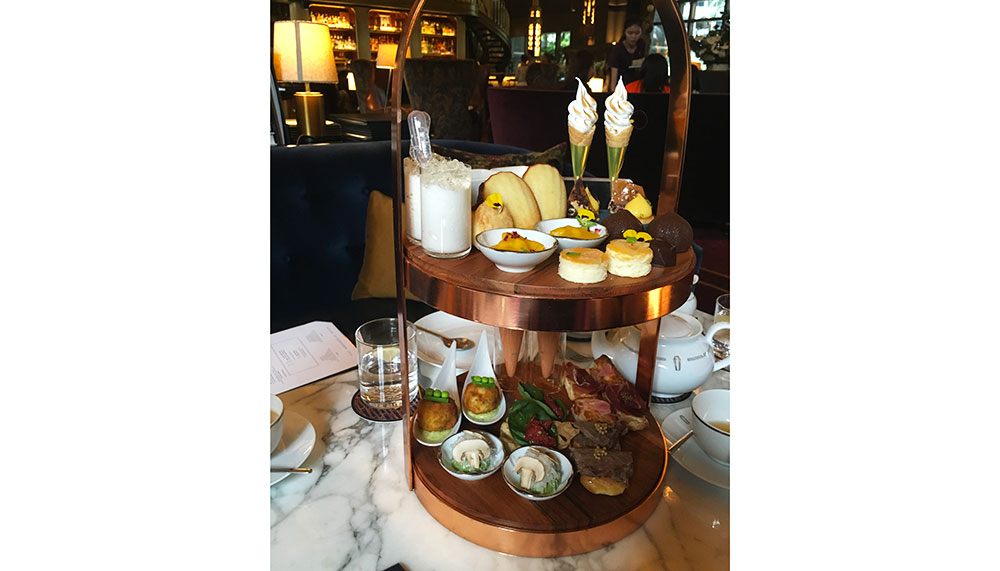 The former is a playful take on the classic Italian dessert, though I did find the basil flavour a tad overpowering. The raw champignon mushroom on it added a nice piquant touch.
Burnt Edges of the Margherita is my personal favourite. The crispiness of the pasta cracker blended perfectly with the tanginess of the mascarpone cheese and baked tomatoes, and this gave me an idea for an excellent small plate dish for my next party.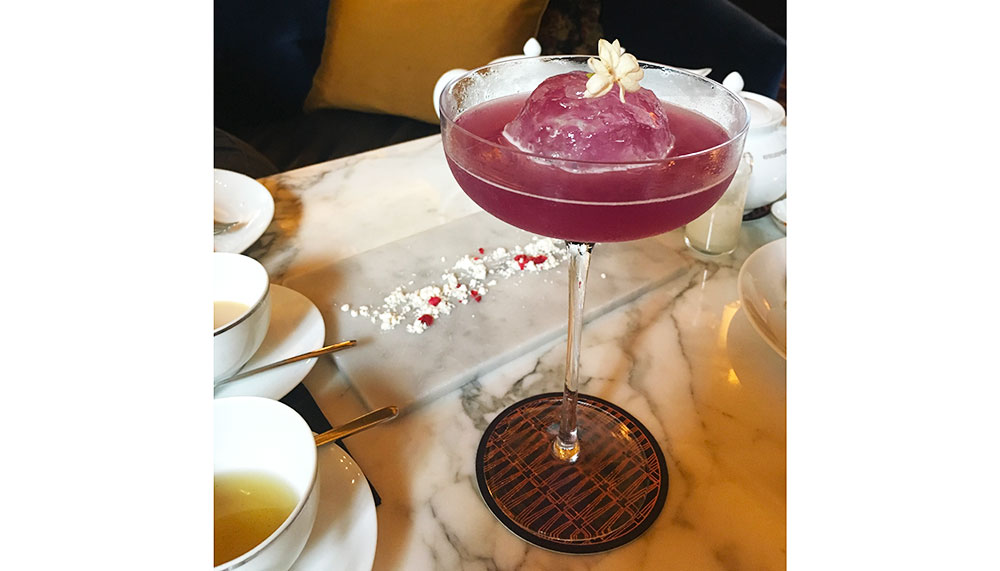 A new addition to the set's sweet offerings is something mango-lovers can look forward to: Minty Mango, a mango jelly stuffed with chopped mango, mint and basil. While it was a delight to have, it was forgotten once I bit into the delightful Cotton Cheesecake with Candied Lemon.
On the 'sweet' tier you'll also find treats such as madeleines, caneles and hazelnut cremeaux, a delectable frozen hazelnut chocolate mousse, coated in dark chocolate with a base made of crunchy feuilletine.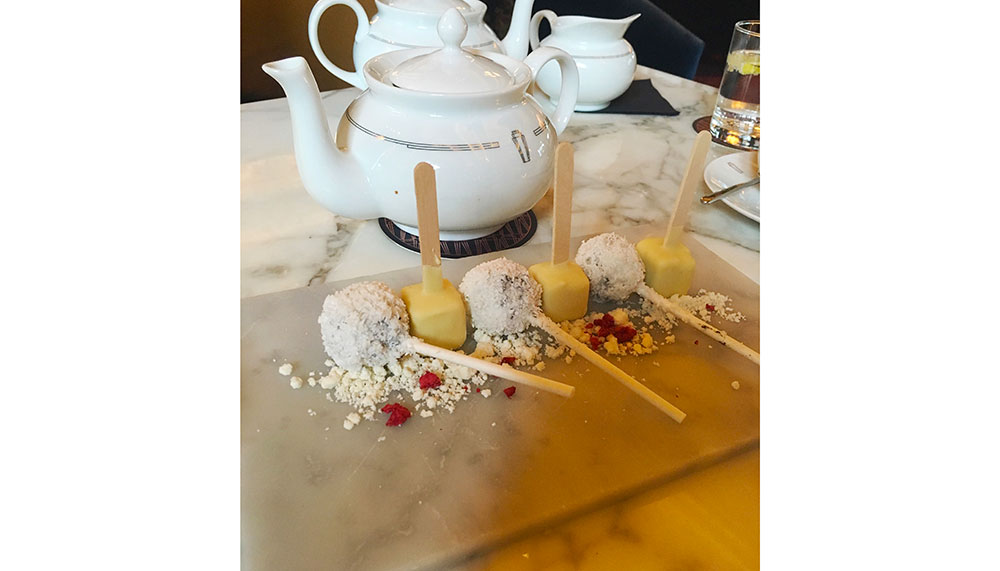 The afternoon tea concludes with a treat refreshing to the palate: the Petit Four, an earl grey lollipop with earl grey-infused ice cream that's coated with white chocolate, and a light coconut oreo popsicle.
Atlas
Parkview Square
600 North Bridge Road
Singapore 188778
Tel: +65 6396 4466