The compact trailer by Airstream and Porsche offers a preview of what luxury camping could look like in the years to come
Airstream's trailers are famous in part because of their distinctive shape and polished aluminium exterior, but that doesn't mean the brand isn't willing to shake things up. That's why it turned to Porsche for help designing its latest concept.
The two legendary companies recently unveiled a head-turning new travel trailer prototype. The collaborative vehicle, which is compact and light enough to be towed by a small SUV or EV, offers an enticing preview of what luxury camping could look like in the years to come.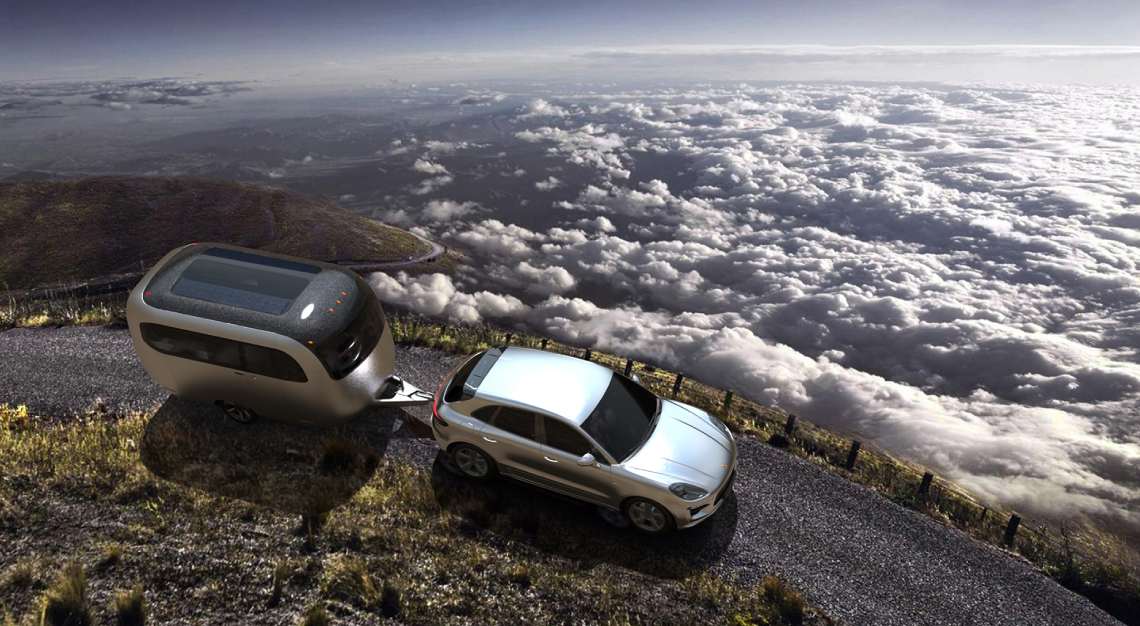 The new concept may be silver, but aside from that it looks unlike any other Airstream we've seen. And that's exactly why the trailer maker tapped Studio F.A. Porsche, German marque's fashion and accessories sub-brand, to modernise its design language. The new trailer features an ultra-sleek, rivet-free shape and a set of windows that wrap around the front of the vehicle. The biggest change, though, can be found in the rear, which is flat instead of rounded. This improves aerodynamic performance and also allows for the inclusion of a hatchback that can be opened from the outside. Other new features include a pop-up roof with integrated awnings and a lowering suspension, both of which are firsts in Airstream history. The last feature, along with the trailer's 4.9-metre length, means you'll be able to store it in most residential garages, something that can't be said for the brand's other models.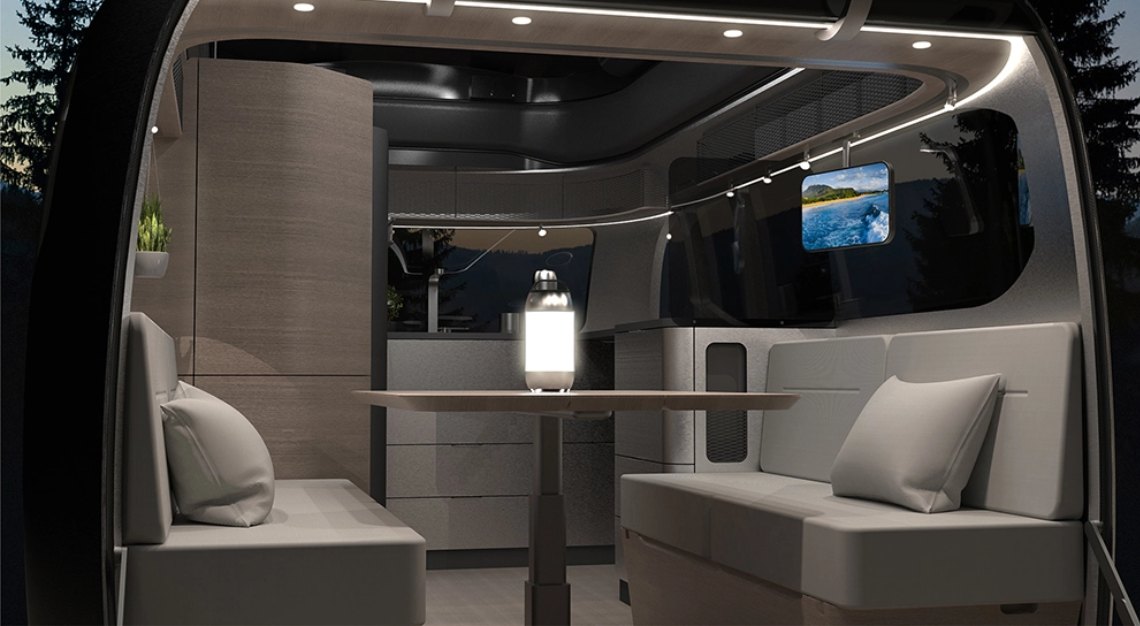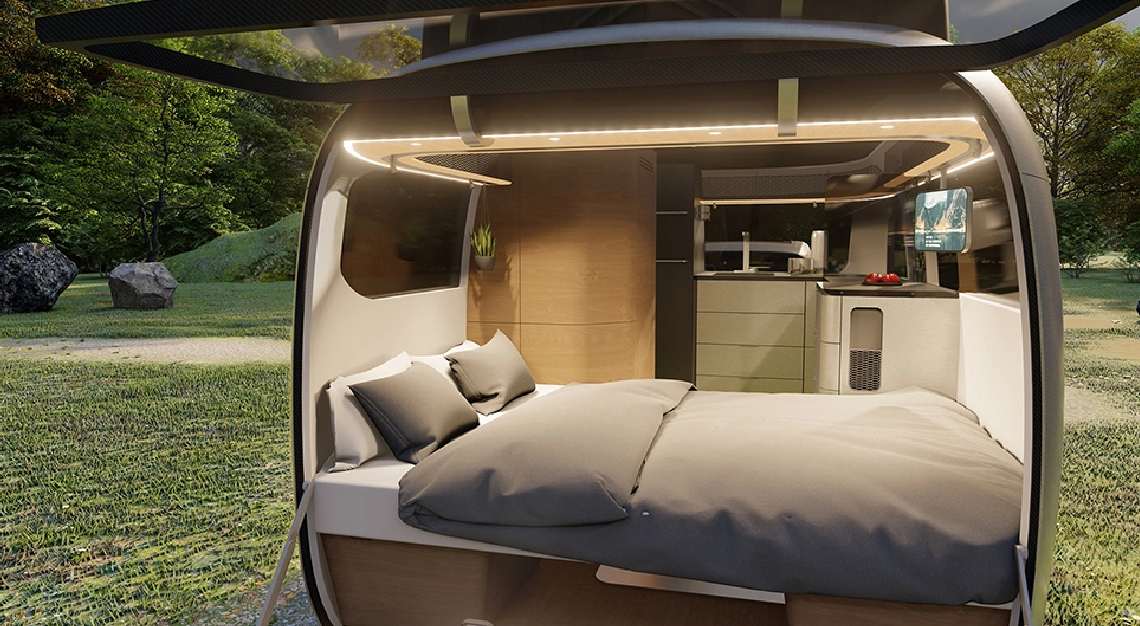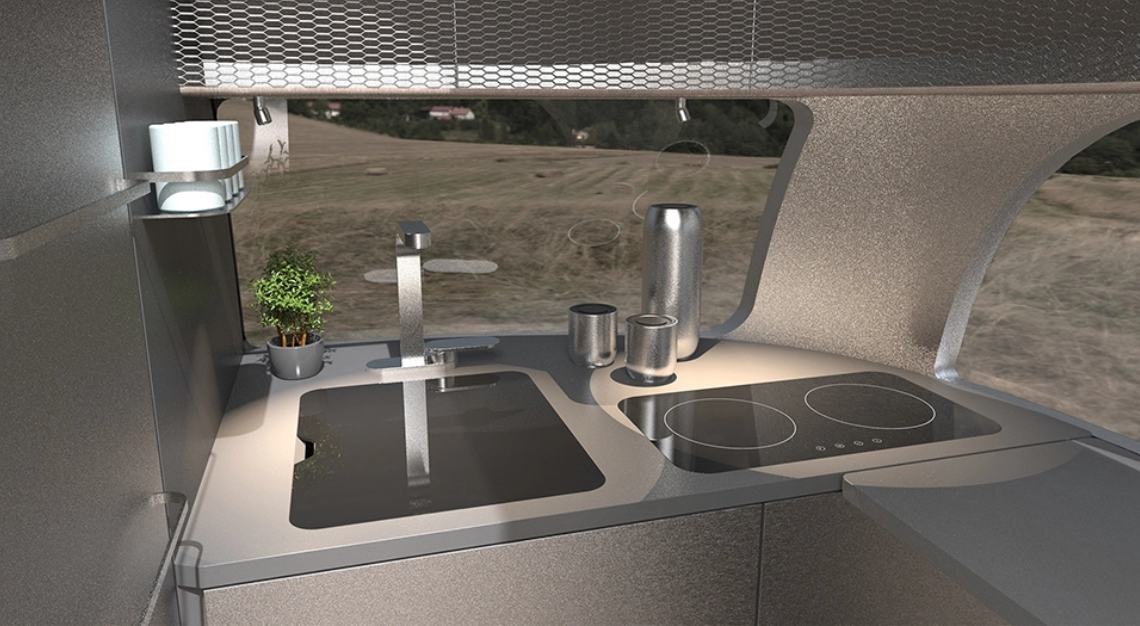 The trailer's interior is just as striking as the exterior. The airy space looks more like the inside of a chic hotel room than a camper. It has a full-featured kitchenette with a two-burner cooktop and an integrated sink, a bathroom and a large entertainment area with two bench seats. This last area can be converted into a dining space once the cooking is done or a bedroom once the night is over. Despite all this, there's plenty of room inside the compact trailer because necessary features like the climate control system, water tanks and battery have all been hidden away within its 10-inch-deep floor space.
"Innovation is the art of discovering the possible," Bob Wheeler, Airstream's president and CEO, said in a statement. "Our collaboration with Studio F. A. Porsche brought talented new eyes and minds to our never-ending process of improving the Airstream experience. It's a fresh design approach aimed at reaching a broader, more diverse base of potential customers."
Because it has explicitly been labelled a "what if" collaboration, it seems unlikely that Airstream and Porsche's trailer will ever go into production. Still, we wouldn't be surprised to see some features—maybe the pop-up roof or lowering suspension—eventually filter out into the former's lineup. If you're at South by Southwest this year, you'll get the chance to actually see the vehicle, too. A 1:3 scale model will be on display at Porsche's exhibit at the annual technology, film and music festival.
This article was first published on Robb Report USA