Black is the new Black
"You can have any colour, as long as it's black," goes the infamous quote by Henry Ford. But those words could well be used to describe the menu at the Black Bar in Aman Tokyo. There, everything revolves around a black theme. Think black espresso martinis and blackberry coolers to black-label whiskies and even black garlic toast.
The Black Bar started in October 2016 as an alternative to the luxury hotel's Black Afternoon Tea. Those familiar with Tokyo will know how much the ladies there adore their high tea. But the men don't partake of such fussy affairs, so something had to be created to accommodate their tastes.
Enter the Black Bar. Perched 33 floors up, it overlooks the Imperial Gardens below and the skyscrapers of Shinjuku beyond. The panorama is incredible, to say the least. If you happen to be in town during the warmer months, we suggest going there to catch the sunset, and then watch as the city lights come on afterwards.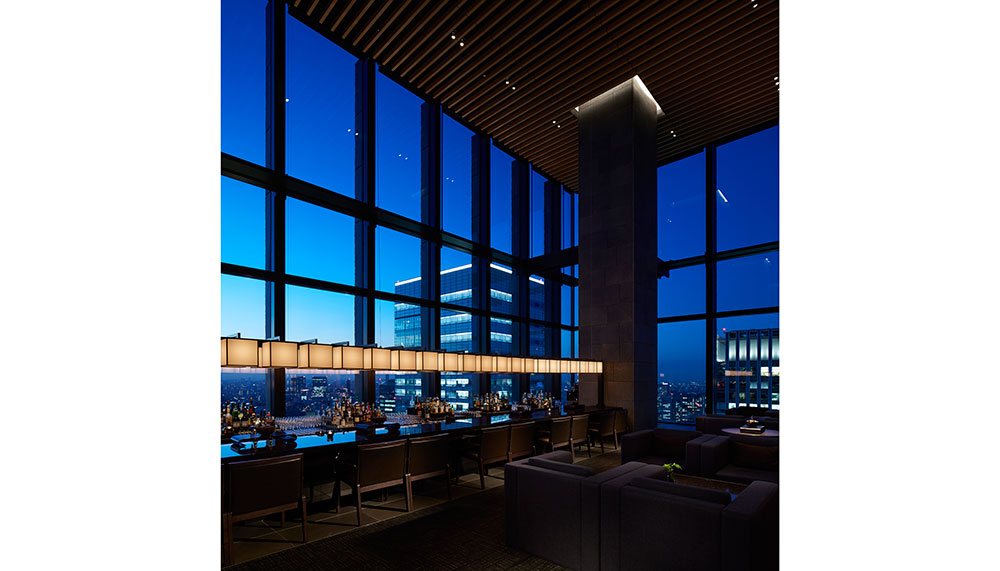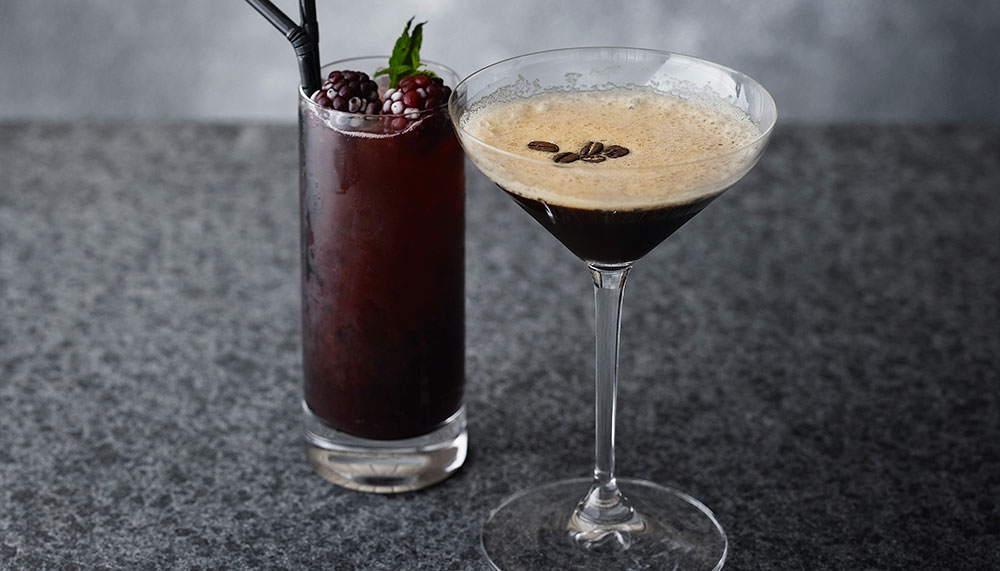 Into Darkness
Our recent trip took place in winter, so the sun had long set by the time we arrived at 6pm. Among the crowd were a group of American businessmen, as well as – surprise, surprise – Japanese ladies who lunch. Perhaps they stayed on after high tea? We'll never know.
After oohing and aahing at the view for a good five minutes, we ordered a round of Kir Noir. This is the Bar's take on the classic Kir Royale, which had a delightful black sesame fragrance and flavour. Alongside this came an assortment of nibbles, presented on a multitiered tray tower fashioned by renowned lacquerware maker Echizen Urushi.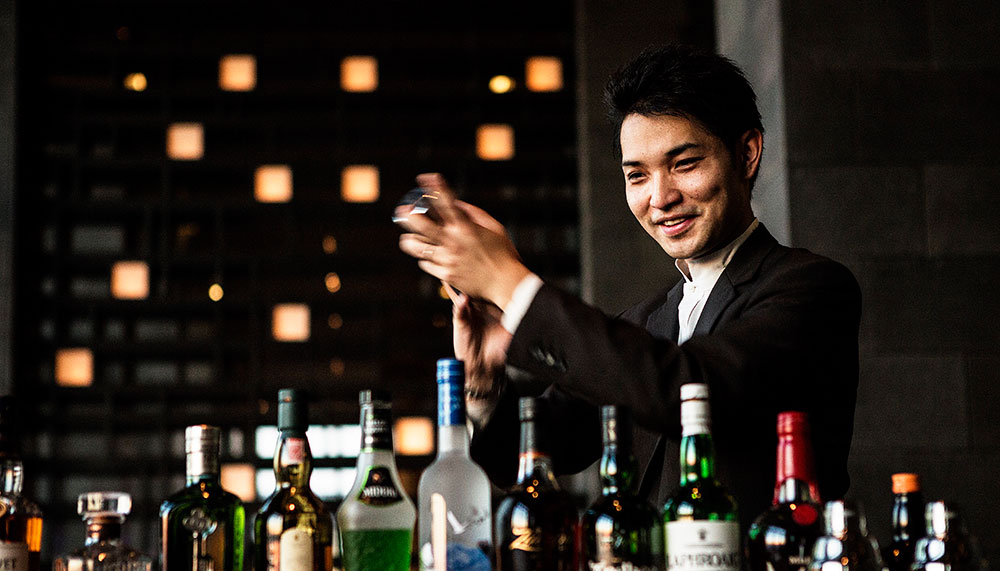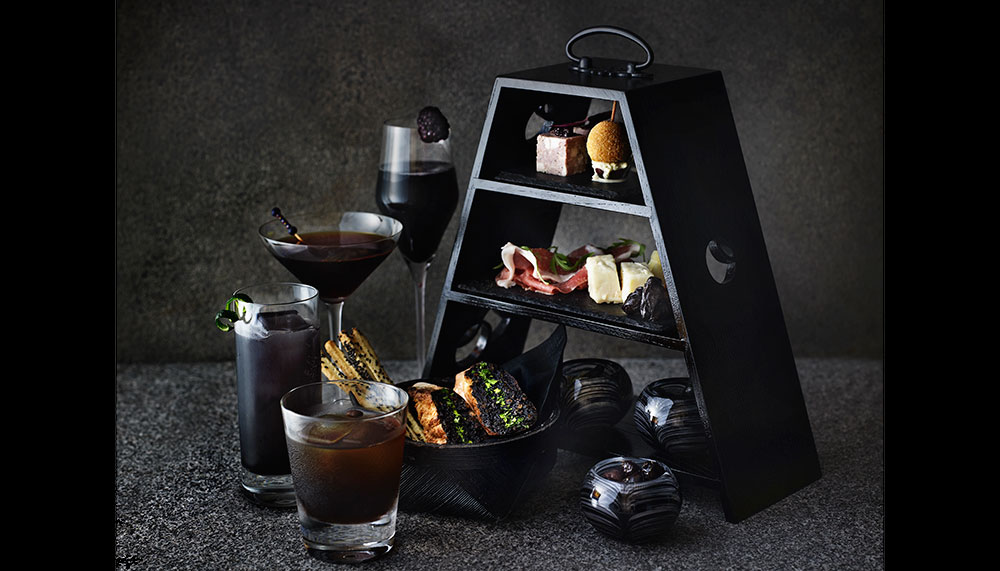 The nibbles included marinated black olives and prosciutto with black pepper. Our favourites, though, were the black beans, black garlic toast, and breadsticks with black sesame. We couldn't leave without trying the bestselling Aman Black Espresso Martini. Beautifully blended, the espresso was robust and distinct but didn't overpower the alcohol.