sweet pursuits

Anyone who wanders the narrow streets surrounding the Grand-Place in Brussels eventually spots lavish window displays piled high with tempting chocolate creations. The entire country's relationship with chocolate goes way back — to the 17th century, in fact. The Spanish brought it with them from Latin America while occupying present-day Belgium.
It's said that Jean Neuhaus Jr., founder of the eponymous chocolate company, invented the praline in 1912 in Brussels. While the hazelnut variety is probably the most well-known of Belgium's classic chocolates, the country has a long tradition of making a range of treats to exacting standards. This chocolate savoir-faire is passed down through the generations in the form of apprenticeships, years of study, and hands-on experience. That's why Belgian chocolates are so prized and typically exhibit an unrivaled balance of finesse and creativity. It's present in flavours such as Earl Grey and lavender, saffron curry, and even Cuban tobacco.
It's not all about pralines though. You can also find chocolate-covered marzipan, caramels and truffles flavoured with everything from Champagne to local speculoos spice cookies. And while most Belgian chocolatiers traditionally rely on couverture (chocolate for professionals that's made to be remelted), a few ambitious artisans are now going the extra mile and trying their hand at bean-to-bar chocolate making that starts with raw cacao. Belgium is already home to many of the world's major chocolate players like Callebaut, Godiva, Leonidas, Côte d'Or, Neuhaus and Guylian, but here are seven more top-notch chocolatiers to seek out on your next trip.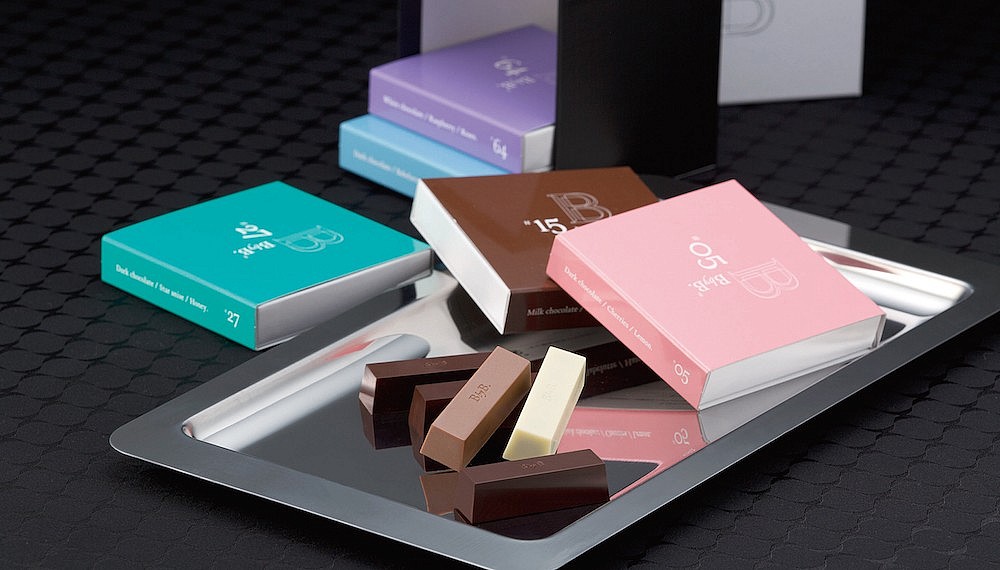 BbyB
Bruges might be known best as a perfectly preserved medieval city, but the minimalist shop of BbyB, tucked away on one of its cobbled streets, caters to the modern chocolate lover. As a collaboration between notable Belgian chef Bart Desmidt and master chocolatier Jan Verleye, it's known for signature rectangular pralines available in 20 flavor combinations like dark chocolate with rhubarb and violet, white chocolate with passion fruit and basil, and milk chocolate with speculoos cookies and orange, as well as its trendy packaging. Each colourful cardboard sleeve contains five pralines — you can even choose five to 10 to create an eye-catching gift box. Also, don't forget to grab some old-fashioned babeluttes, honey-flavored toffees from coastal Flanders while you're there.
Benoit Nihant
Former engineer Benoit Nihant from Liege brings a sort of scientific approach to his chocolate and makes it from scratch with raw cacao beans from plantations in Madagascar, Nicaragua, Brazil and other tropical countries. But that's not all. His shop also stocks refined chocolate creations like candied grapefruit peels dipped in dark chocolate, truffle chocolate bars dotted with caramelised pecans and perfumed with cassis, and dark-chocolate domes filled with yuzu, lime, or sour cherry. He and Lionel Rigolet, a renowned Brussels chef, also recently collaborated on two special treats: a creamy caramel with passion fruit and samba, and a citrus fruit praline. Find them at his hometown shop as well as in Brussels.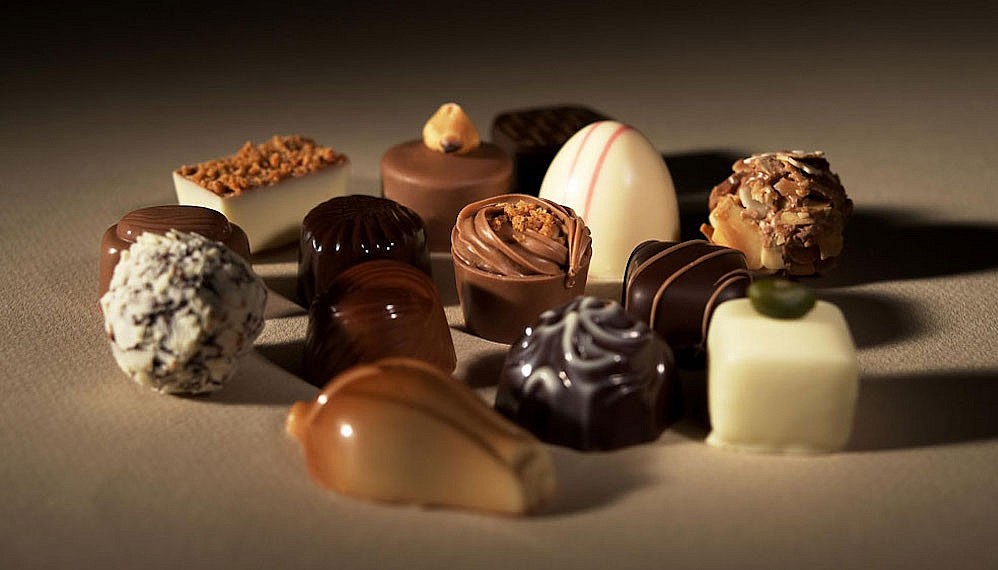 Chocolatier Dumon
Overseeing these shops in Bruges has been a multigenerational Dumon family effort for more than 20 years. The airy Chocolatier Dumon flagship store, with its inviting black-and-white checked floor, has a full coffee and hot chocolate bar with seating. Sample some grapefruit, limoncello, or lemon-verbena-flavored pralines if you wish. Or perhaps even try a handmade chocolate bar sprinkled with candied ginger or hazelnuts. The same treats without the coffee are available at the Dumon family's smaller yet cosier shop (open since 1996). It's located just north of the city's famous belfry-anchored Market Square.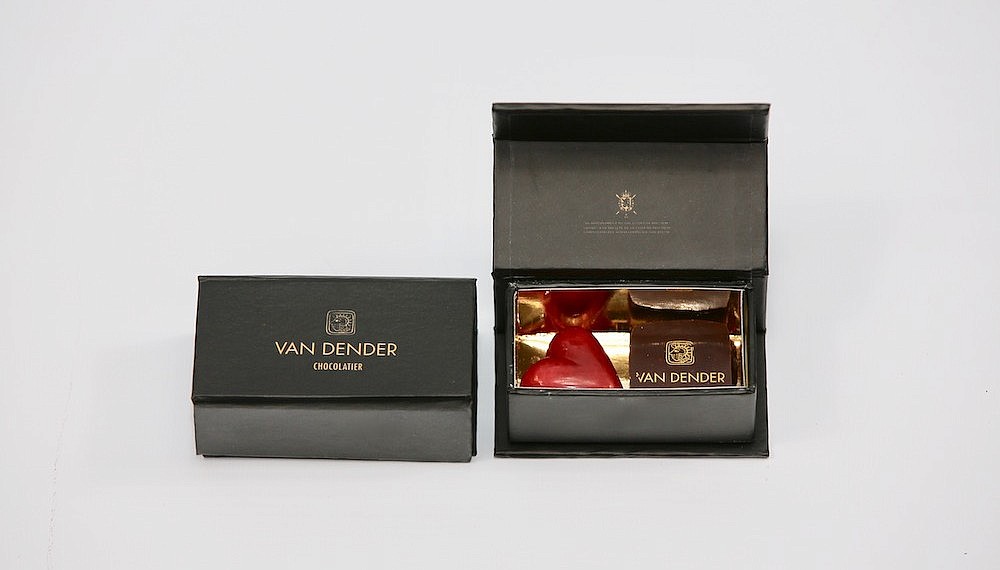 Van Dender
It's no surprise that Herman Van Dender, son of a baker, would seek out some sweet success of his own. He's most known for being been the official supplier to the Belgian kings since 2008. His elegant chocolates filled with ganache and tonka bean, or marzipan perfumed with oranges. Unsurprisingly, the chocolates are highly sought-after in Japan. Both chocolates and baked goods alike are available in his Van Dender shop in Schaerbeek, just outside of Brussels. He's also embarking on a new endeavour. A recent trip to a cacao plantation on the Ivory Coast inspired him to start making chocolate from scratch.
Mary
Although there are now multiple locations of this chocolatier in both the Belgian capital and Antwerp, you'll still find one shop on the Rue Royale in Brussels where chocolatier Mary Delluc founded the business in 1919. Mary's Art Deco interior, complete with gold accents and hammered glass, transports customers back to that period of time. The glass jars overflowing with truffles in flavours like vanilla cream dusted with speculoos and almond praline sprinkled with caramelised coconut flakes. The counters also showcase even more impressive treats like caramels, marzipans, and pralines infused with Earl Grey tea.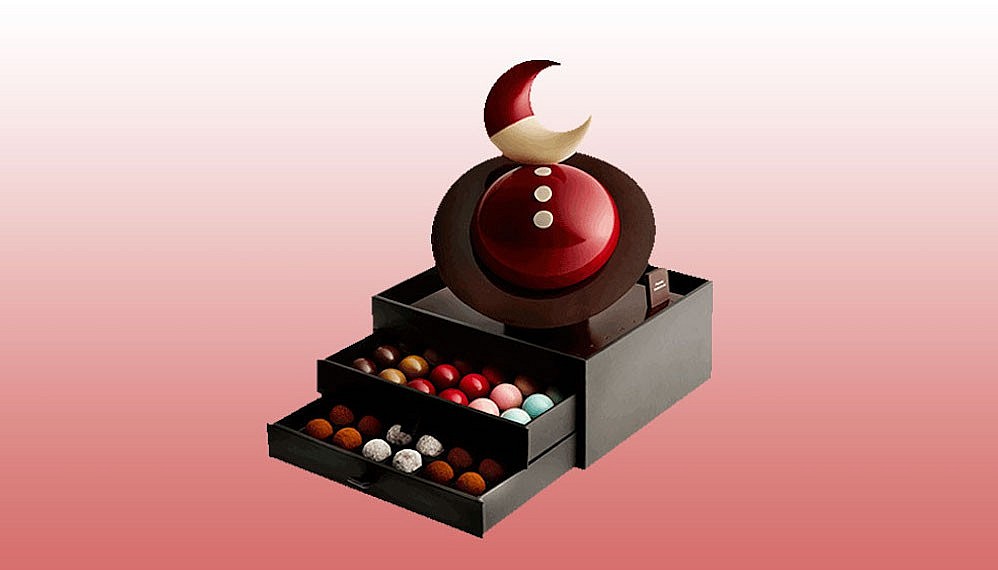 Pierre Marcolini
These chic shops, located in Belgium and around the world, somehow always replicate the feeling of a fashion boutique. In fact, French designer Olympia Le-Tan once teamed up with the high-end chocolatier on a limited-edition chocolate-box collection. But Pierre Marcolini, who had dreamed of working with chocolate since the age of 14, isn't at all style over substance. His range of patisserie, much of it available only in stores, harks back to his beginnings as a pastry chef. He also makes his own couverture. His fruit ganaches, caramel creams, and crunchy pralines look like small jewels on display beneath the glass of the chocolate counters.
The Chocolate Line
The shocking flavour creations of Dominique Persoone and wife, Fabienne Destaercke, have intrigued chocolate lovers for more than 20 years. They challenge perceptions of what chocolate can be, particularly when it comes to using ingredients that err on the savory side. Take for example rum-and-cognac-infused Cuban tobacco leaves, saffron curry, spicy chili, wine vinegar and even fried onions. Yet the less adventurous will still find plenty of chocolate to sample among the 80 choices at The Chocolate Line. The duo is also embarking on a few new projects. They're making chocolate for in-store demonstrations in Bruges, crafting single-origin chocolate bars, and even planting their own cacao trees in Mexico.