Feng shui and art are often held in high esteem and in Singapore, which is why Lotus on Water's feng shui art offerings are something to marvel at
A rising art hub in the South East Asian region, Singapore is a go-to for major global art fairs and art enthusiasts looking for their next investment. It's no surprise then that respected feng shui arts, goods and jewellery brand Lotus On Water chose Singapore as its top stop for its recent exhibition entitlted "The Crown of Prosperity and Elegance: The Feng Shui Art of Emeritus Master Yun Long Zi."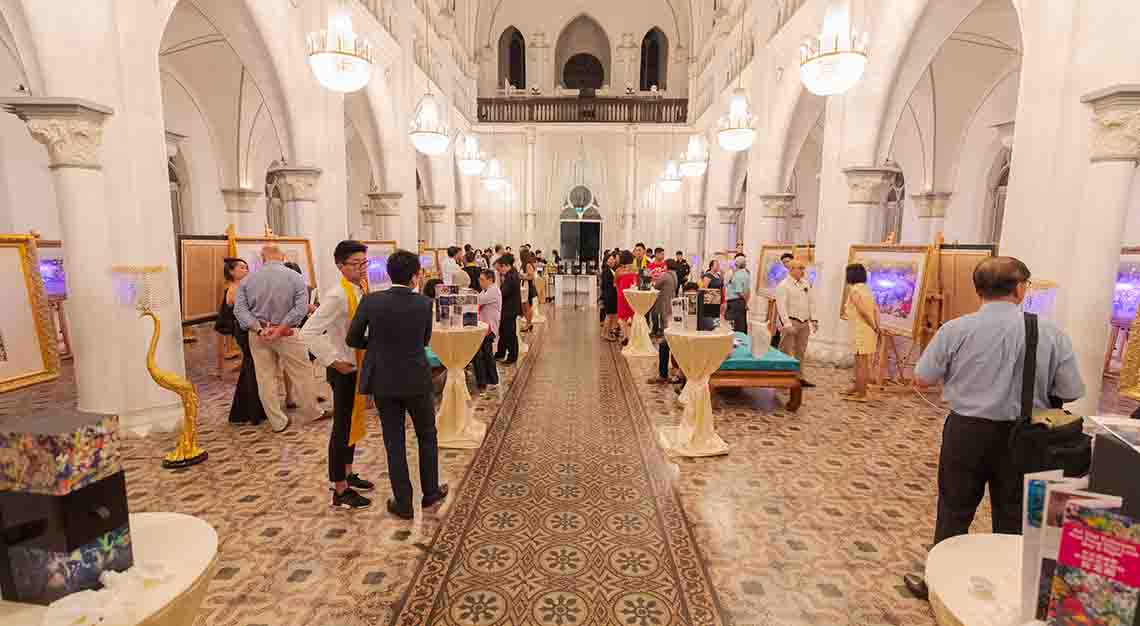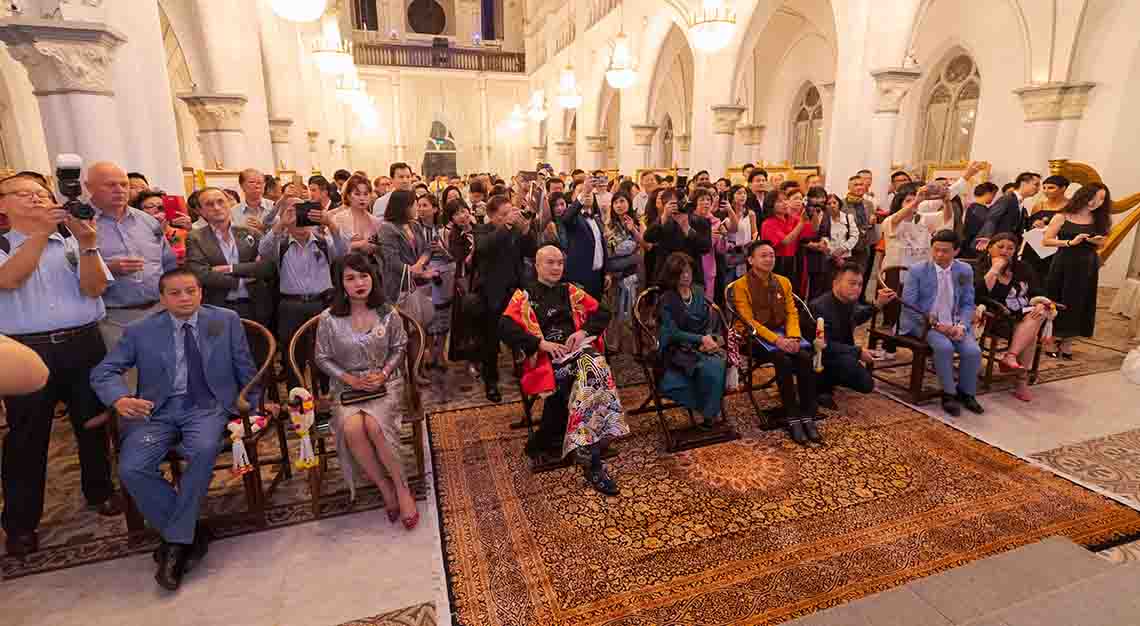 The exhibition, which took place at Chijmes hall from 29 to 30 October, 2018, featured 46 feng shui art pieces by Lotus On Water's founder, emeritus master Yun Long Zi, including two 3m x 2m artworks valued at $6.8 million each.
Designed to inspire prosperity and success, Yun's works feature materials such as 24k gold, pure silver, bronze and natural vermillion ink. Each piece has as many as eight to 12 layers, which, with the use of phosphorescent paint, allows bright and dark settings to affect the paintings in different ways.
A sixth generation feng shui master, Yun's many pieces are painted on unique Dong Ba paper. Handmade by the Naxi tribal people in the Yunnan province, this paper dates back to China's Yuan Dynasty (1271-1368), and is known for its ability to withstand decay for up to 10 centuries.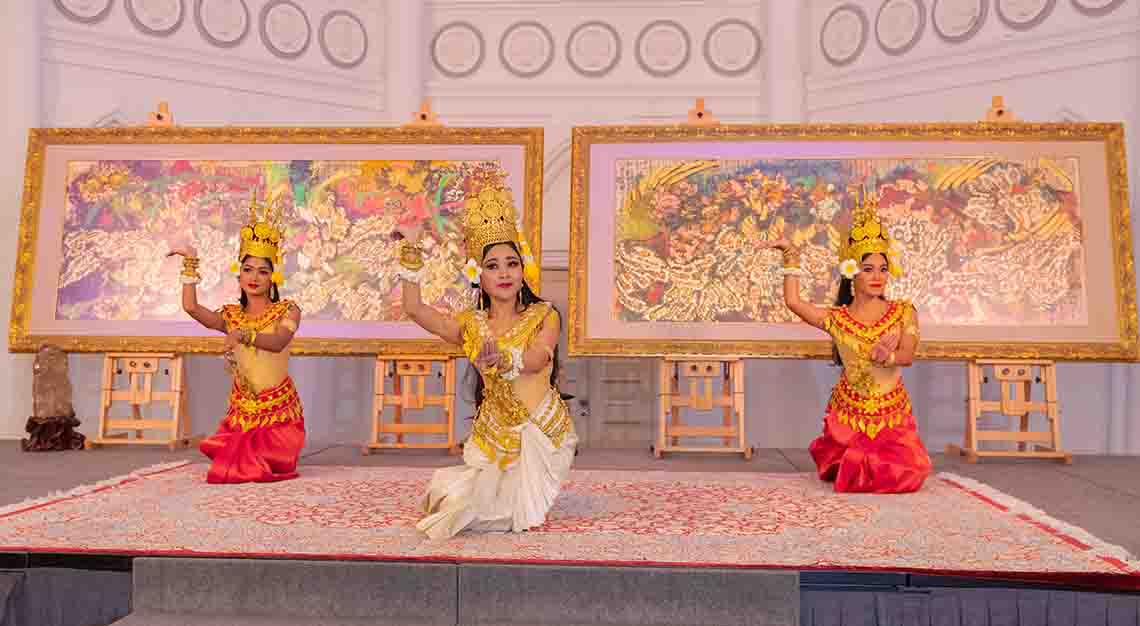 The two-day event was graced by Her Royal Highness Princess Norodom Buppha Devi, His Royal Highness Prince Sisowath Tesso and four other members of the Cambodian royal family.
In addition to launching a new series of artworks on traditional Chinese fans, Her Royal Highness Princess Buppha Devi also bestowed the Apsara Crown on Yun during the opening ceremony.