Mask chains are our new favourite accessories – not only are they more hygienic, but chic as well
Let's face it, this mask-wearing saga is here to stay. However, there are still some grey areas when it comes to mask etiquette. We might be compelled to wear a mask while outdoors, but it does not necessarily mean that we're practising the best hygiene. Especially if you find yourself chucking them into your pockets or leaving them exposed on your office desk. Thankfully, jewellers have come up with nifty – yet fancy – solutions to this problem. We pick the best designers who are redefining the simple task of wearing a mask through new, aesthetically pleasing ways.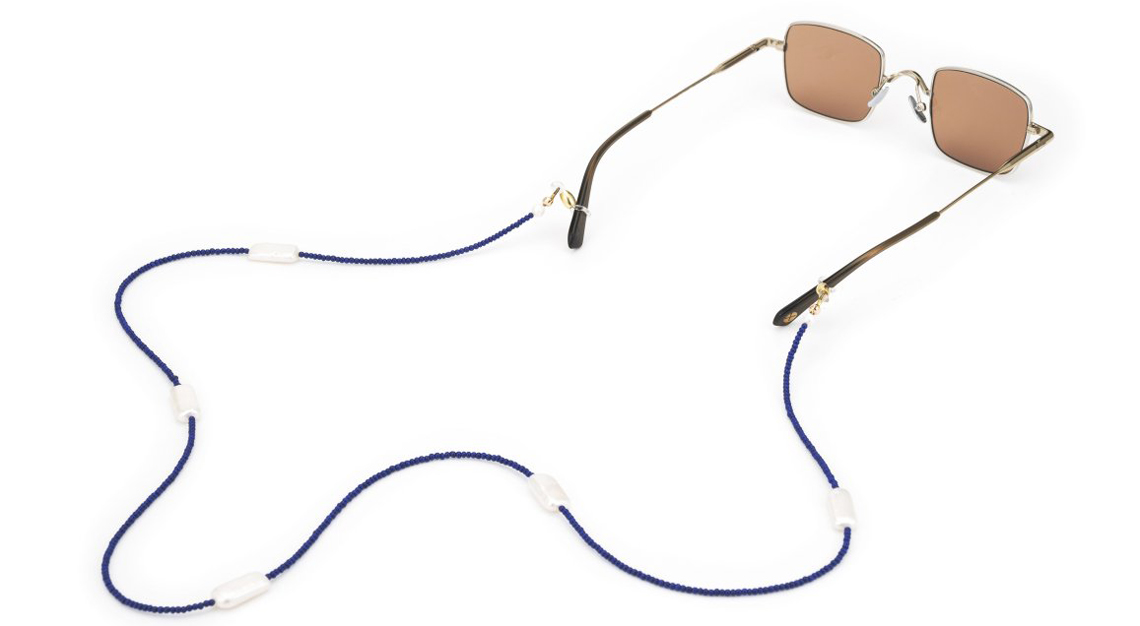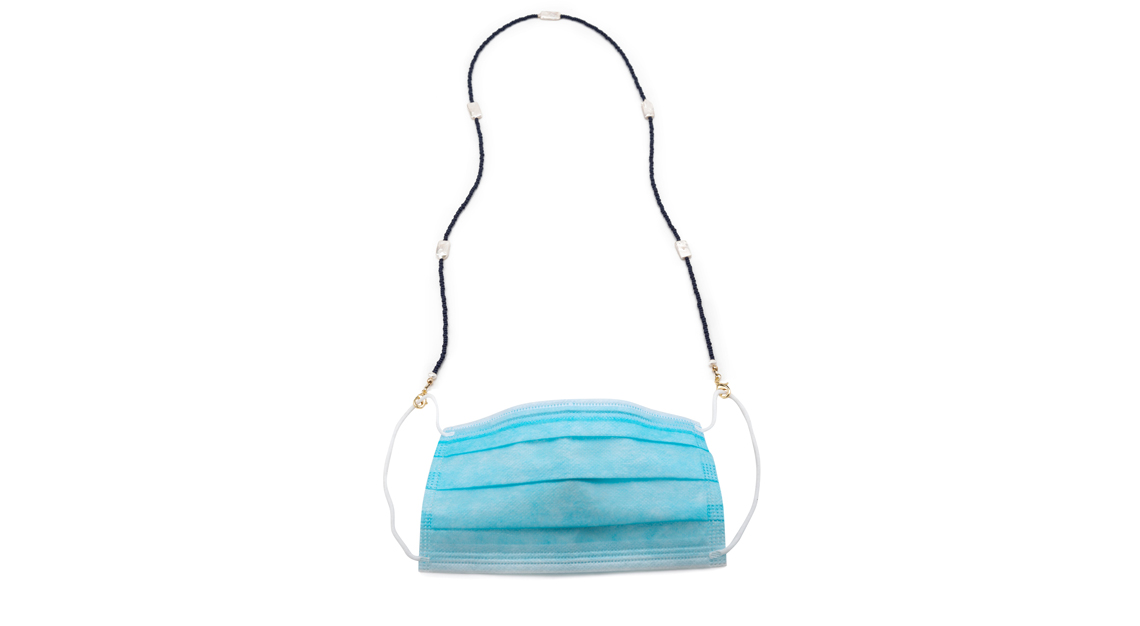 Donni.
Look: Tropical
Donni. was born out of Alyssa Wasko's love for creating scarves – a coping mechanism she relied on following the death of her father. This personal creative outlet grew into Donni., a namesake brand created in his memory, where she drew on the characteristics of comfort and ease to create neck warmers, and eventually tube tops, sarongs and pants. The brand gradually evolved into a full clothing and accessory line. She also makes a chic acetate chain link, available in various hues, to keep your mask on you at all time – without sacrificing your personal style.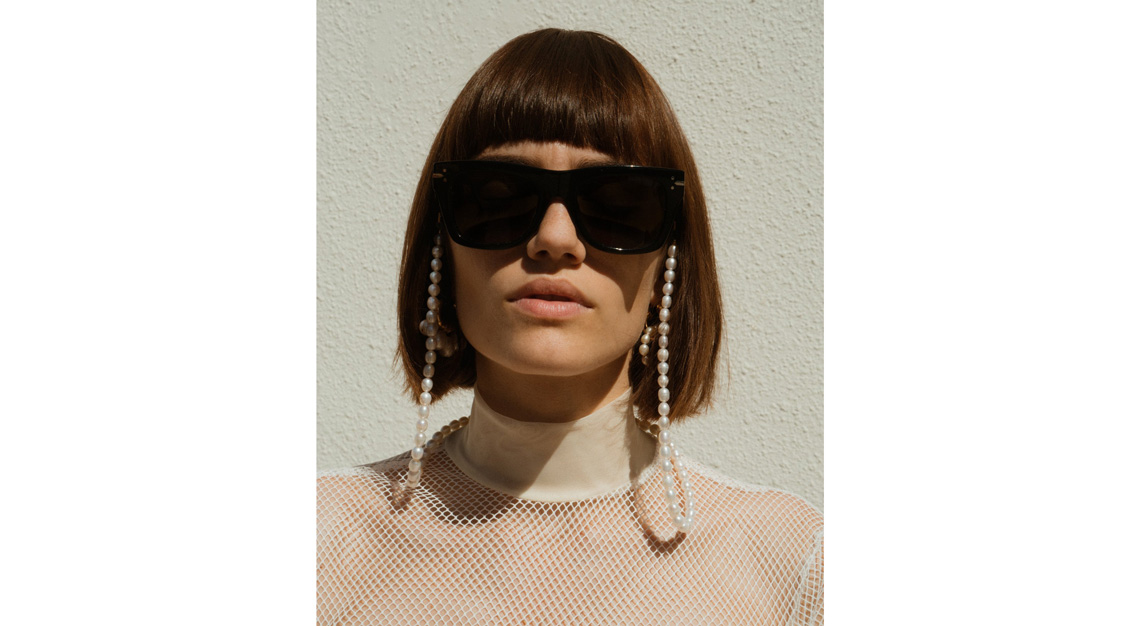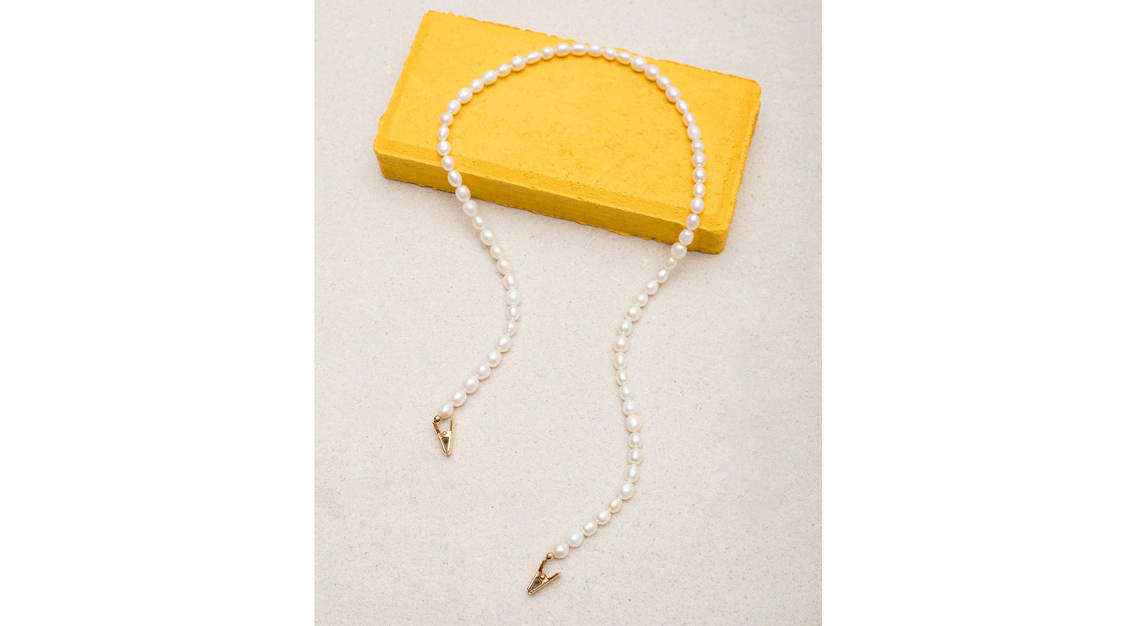 Éliou
Look: Classic chic
Best friends Cristina Mantilla and Duda Teixeira launched Éliou with a goal of wanting to create "statement jewellery for the everyday". Elements of contemporary design and the sea are highlighted in Éliou jewellery, wherein each piece is handcrafted with cowrie shells and freshwater pearls complemented with glass beads in vibrant tones. The sunglass leash effortlessly doubles as mask chains – serving up style and safety in equal measure.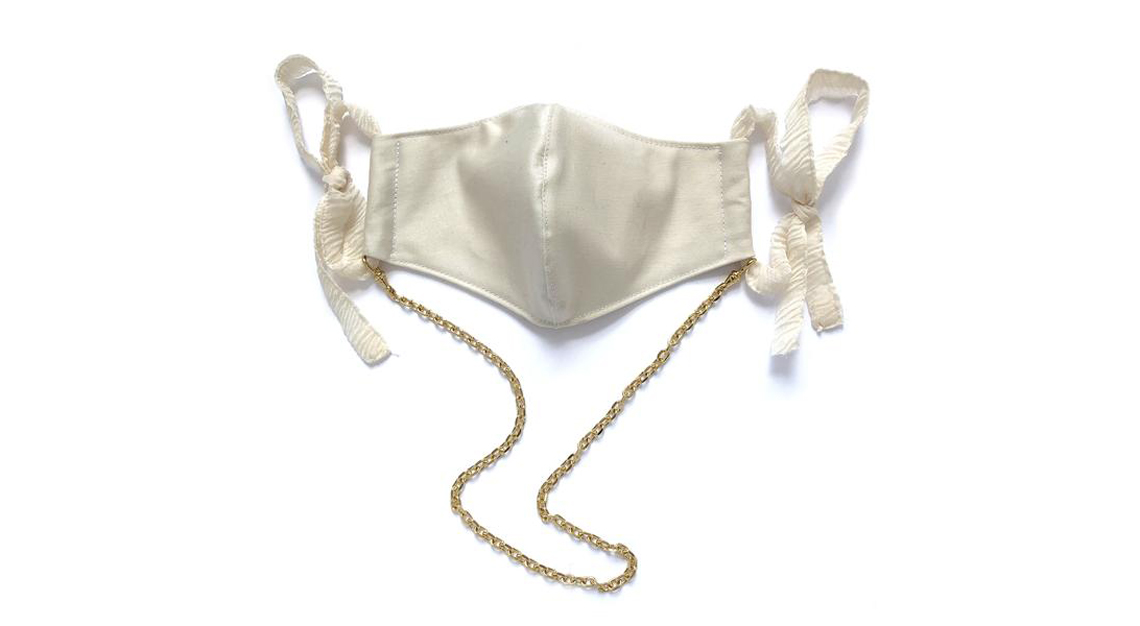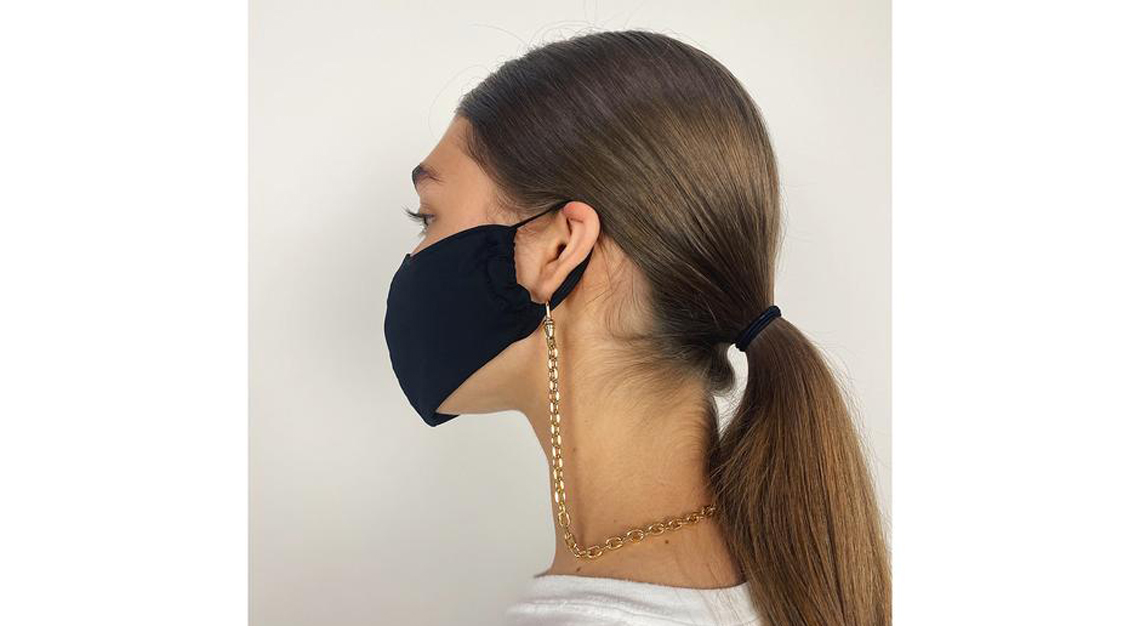 Lady Grey
Look: Minimal yet elegant
The duo behind Lady Grey, Jill Martinelli and Sabine Le Guyader, learnt the ropes of jewellery-making while working in prosthetic dentistry and orthodontics as teenagers. In 2007, they moved to the Big Apple to pursue their dream of creating a jewellery collection that would bring their progressive design philosophies to the ready-to-wear market. In a bid to spruce up today's 'mask look', the duo has crafted a utilitarian-inspired rhodium link chain, complete with clasps that allow the mask to be hung around the user's neck when not in use. Quick tip: lock the clasps together and you may wear the chain as a necklace.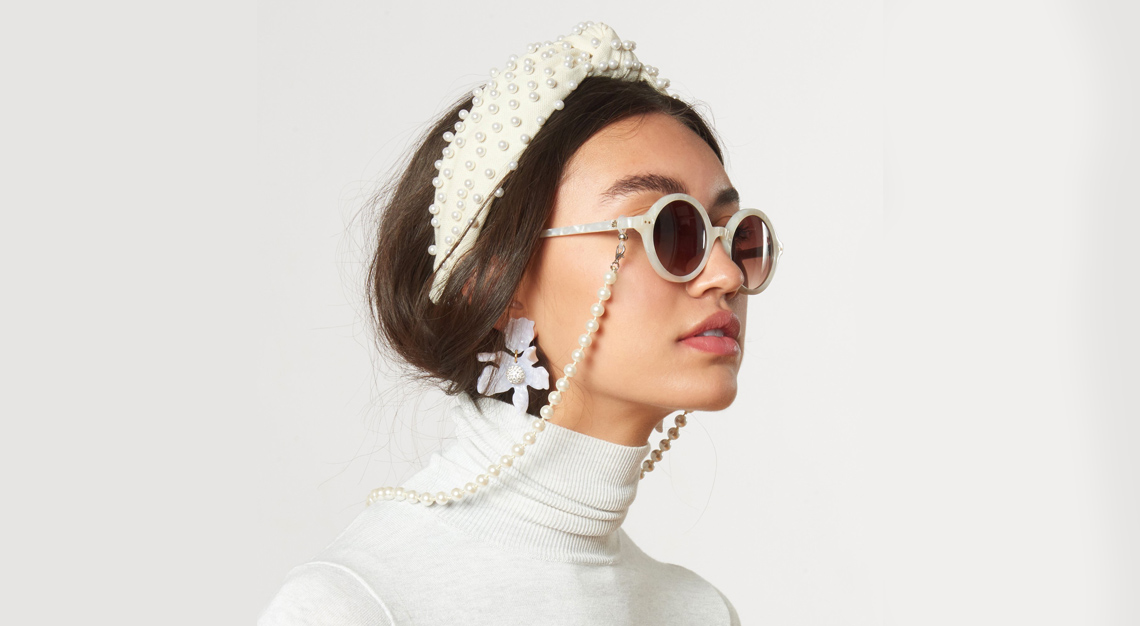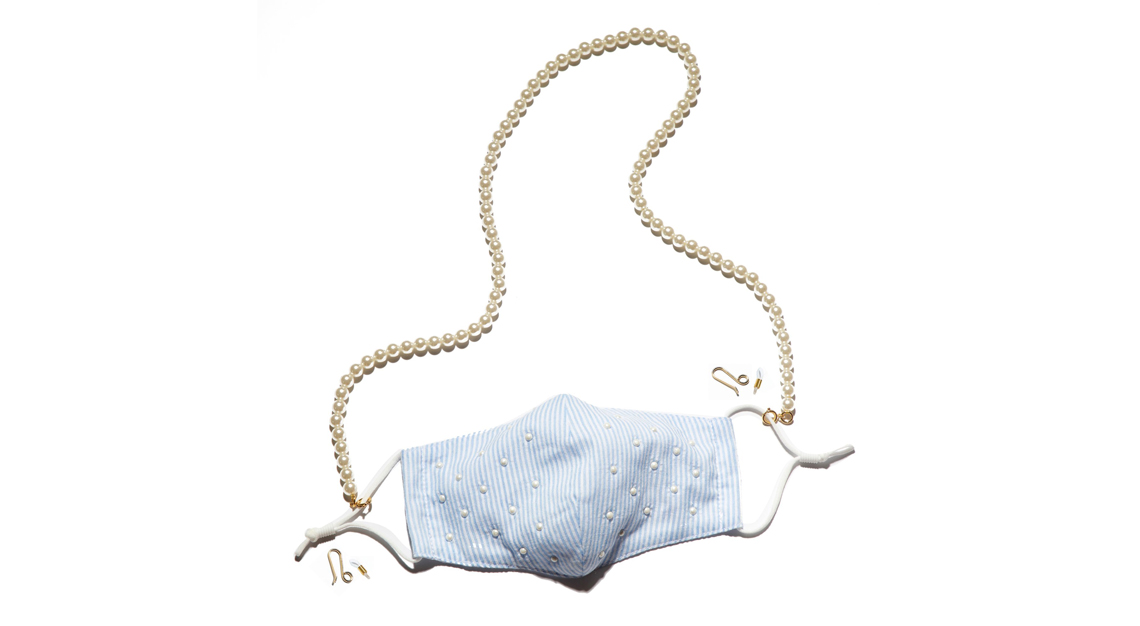 Lele Sadoughi
Look: Making a statement
With over 20 years of experience under her belt in the fashion industry, Dallas native Lisa "Lele" Sadoughi has made a name for herself for her accessories and apparel label. In 2012, she launched her very own jewellery collection, Lele Sadoughi, and eventually entered the handbags, sunglasses and home décor space. Most recently, the brand's classic ivory resin pearls have been reinvented into mask and and sunglass chains, complete with golden lobster clasps at each end.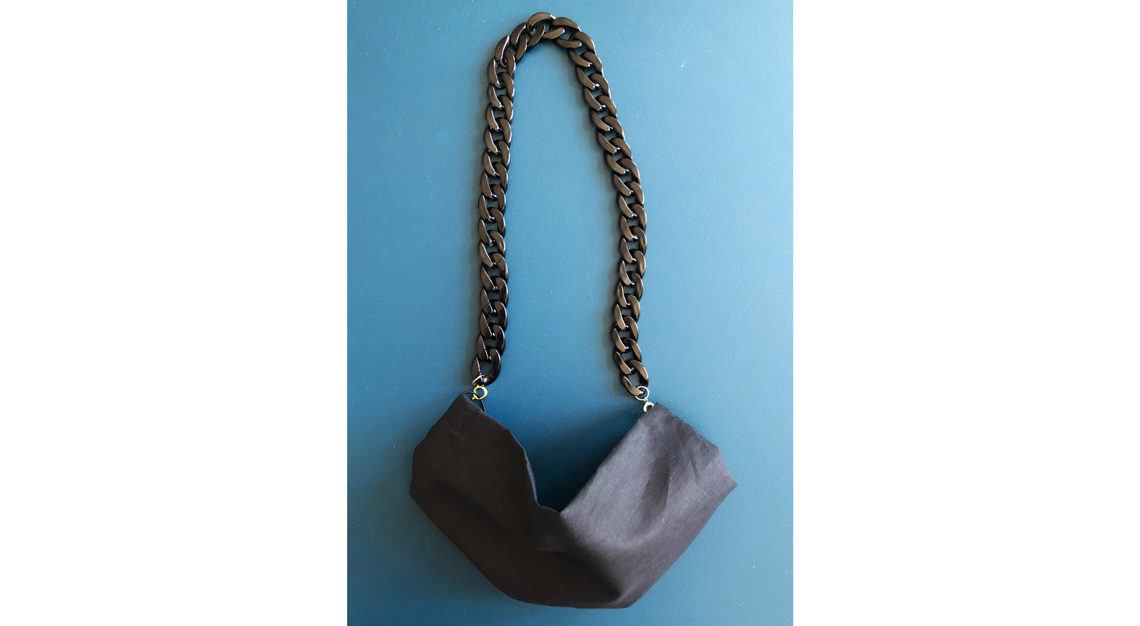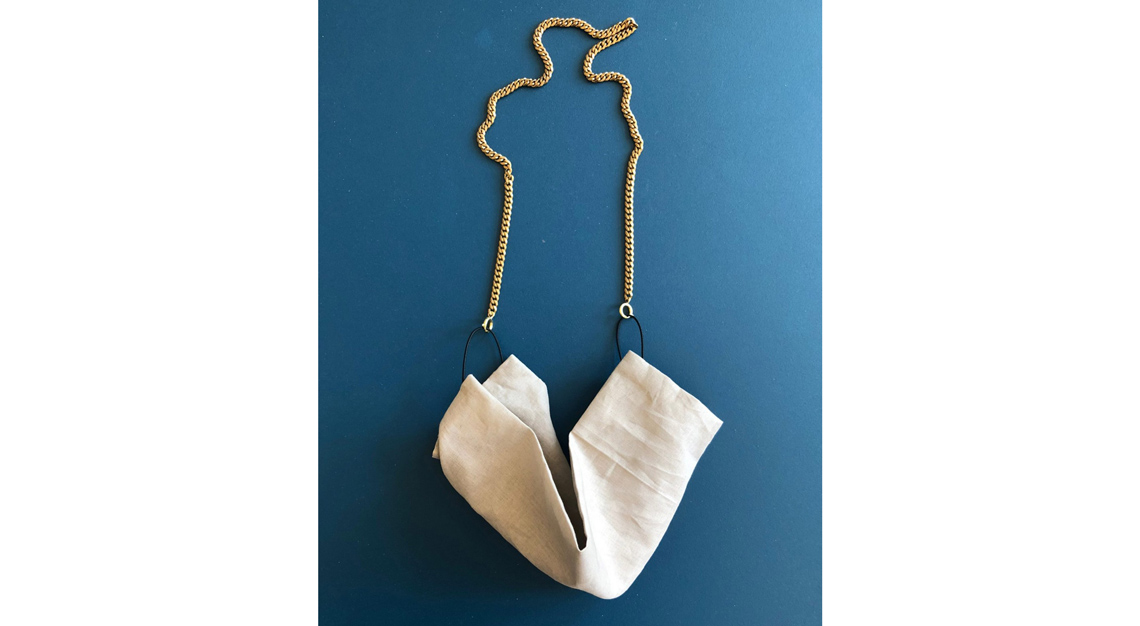 Saskia Diez
Look: Contemporary cool
German jeweller Saskia Diez melds form and function in a series of lightweight cotton masks that come with detachable chains plated in silver and gold. Diez's works put a modern twist on classic design; typically crafted from surprising materials or adorned in unconventional ways. The black nylon chain is fitting for those aiming for the contemporary cool look – despite a bulky industrial appearance, its lightweight nature assures comfort isn't compromised when worn.