From Singapore to San Francisco, here are some of the best destinations where the artists at work are in the kitchen, just as much as in the galleries
While it's often said that a restaurant dish is a work of art, there are some dining destinations where the lines between gastronomy and art are well and truly blurred. These restaurants all sit within the walls of some of the world's foremost museums.
Happily, they're a far cry from the days when you'd be lucky to get an egg sandwich or bowl of soup for sustenance after a day trawling the Old Masters. In fact, all have become destinations in their own right, occasionally putting exhibitions into second place with their cutting-edge creativity, impeccable execution and Michelin-starred masterpieces of their own.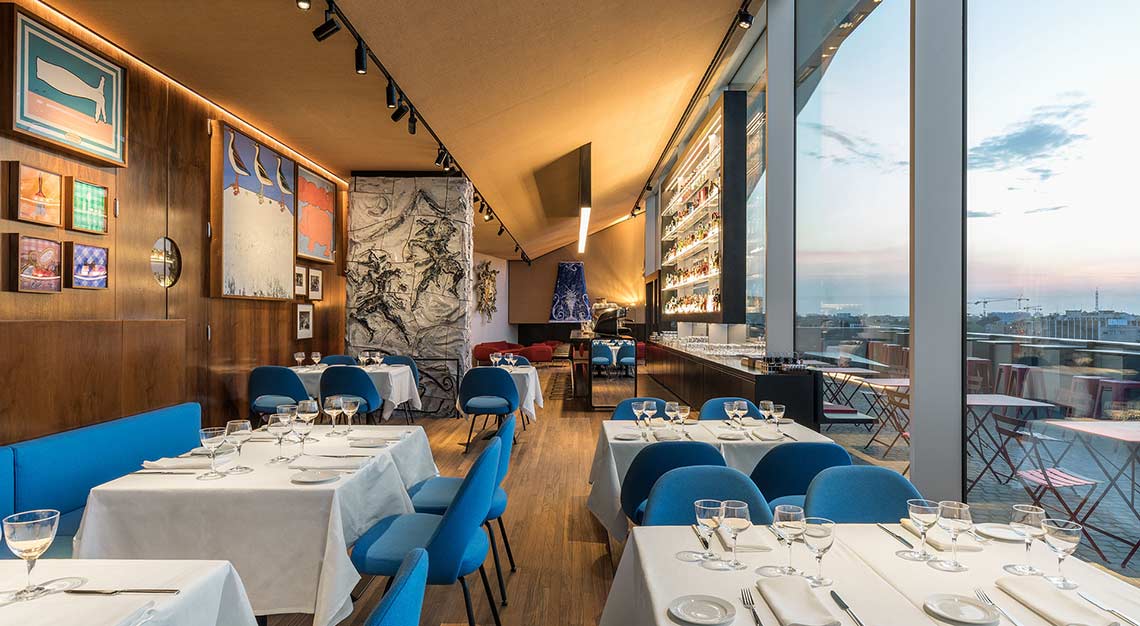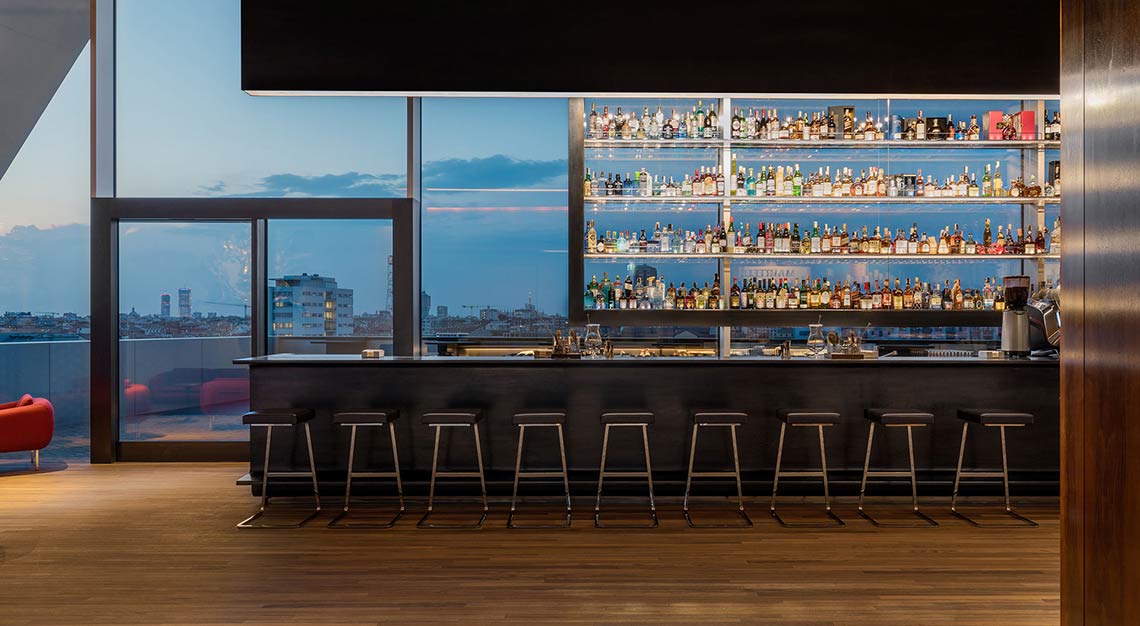 Restaurant: Ristorante Torre
Museum: Fondazione Prada
Location: Milan, Italy
Founded by Miuccia Prada and housed in a transformed former distillery that dates back to 1912, Fondazione Prada is also home to Ristorante Torre, an 84-seat dining room with sweeping views of the city. The menu from chef Fabio Cucchelli features, unsurprisingly, perfect renditions of Italian regional classics, supported by an impressive Italian wine cellar. Four other chefs, all under 30, also visit in rotation, including Ben Marks from London's Perilla and Yury Kostorev from Red Fox in Sochi, Russia.
Ristorante Torre
Level 6
Fondazione Prada
Largo Isarco 2
Milan 20139
Italy
Tel: +39 02 2332 3910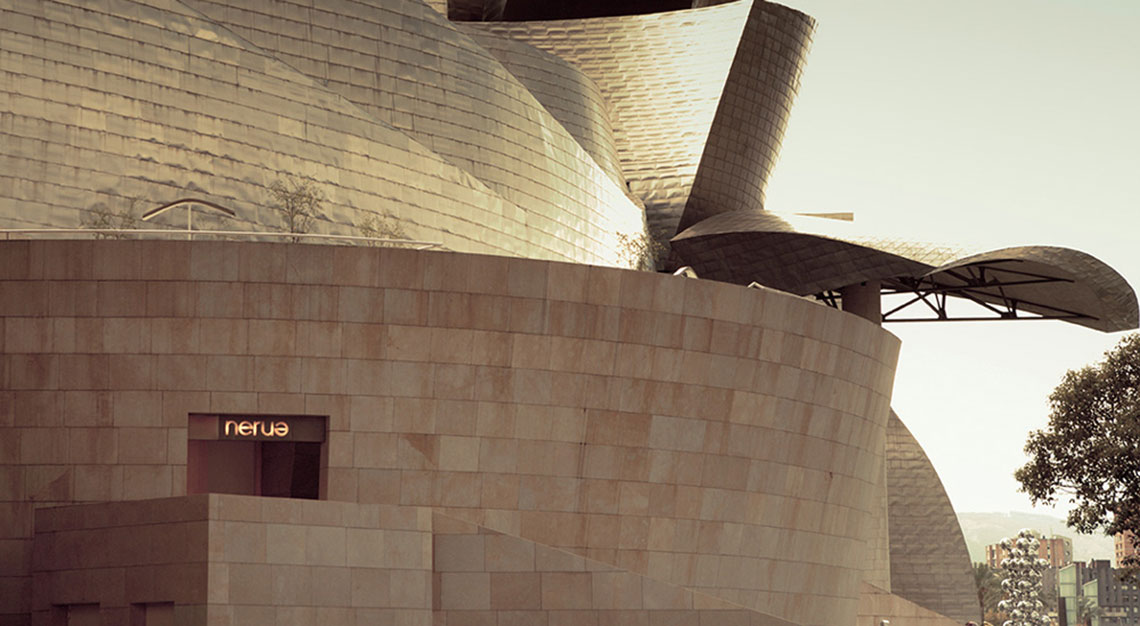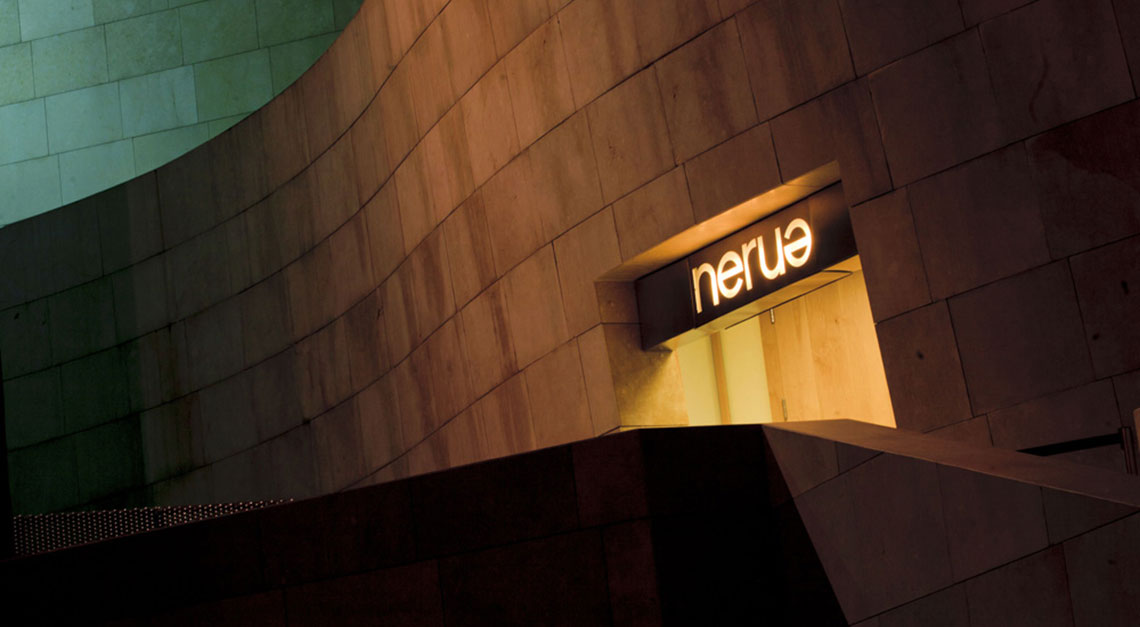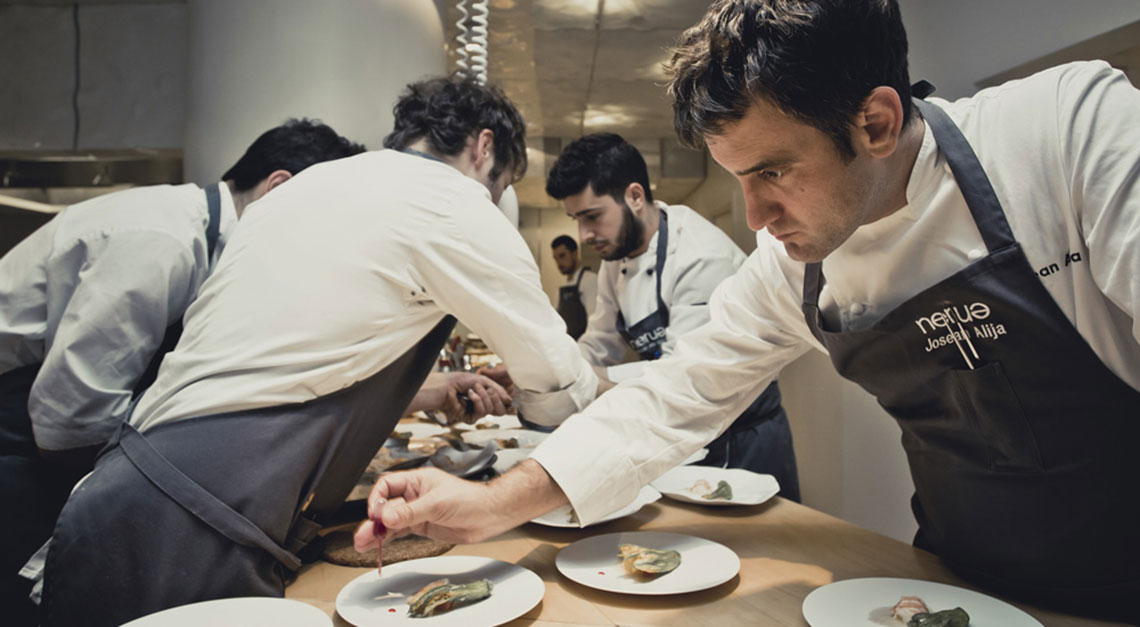 Restaurant: Nerua
Museum: Guggenheim Museum Bilbao
Location: Bilbao, Spain
The restaurant the museum's artistic reputation, as Chef Josean Alija at Nerua delivers dishes that are well deserving of its Michelin star. These include creations such as scallop with pea guacamole and Parmesan cheese bitter juice, or baby squid with Galician clam and artichoke broth. The balance of creativity and impeccable execution continues with desserts like strawberry, apple and fenugreek ice cream.
Nerua
Abandoibarra Etorb 2
48001 Bilbo
Bizkaia
Spain
Tel: +34 944 000 430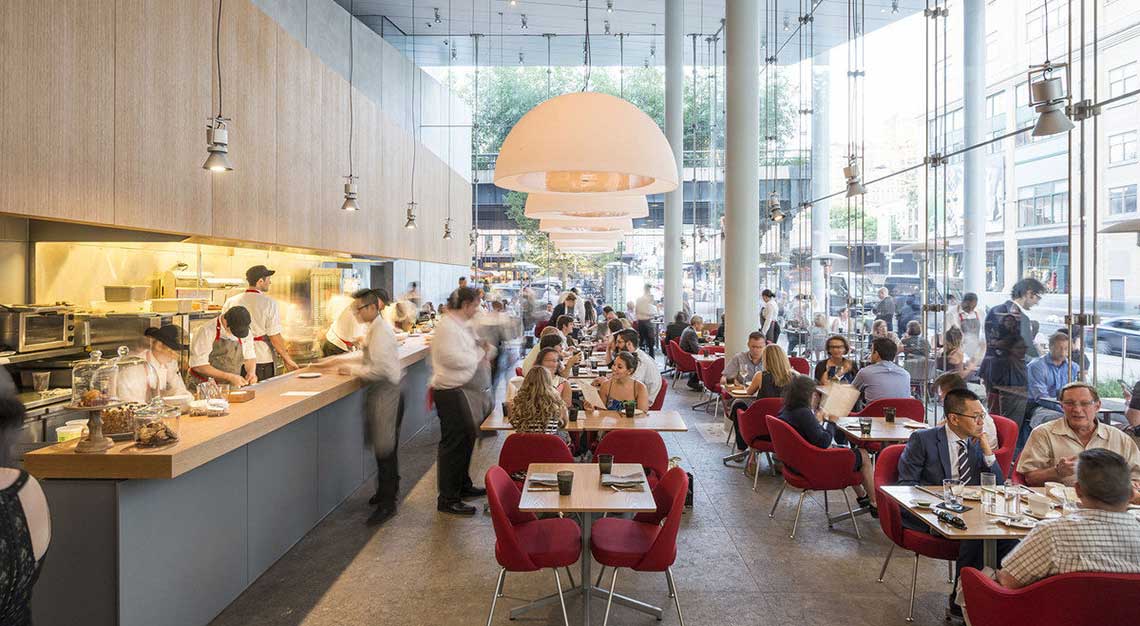 Restaurant: Untitled
Museum: The Whitney Museum
Location: New York, the US
Danny Meyer may be the founder of Shake Shack — amongst many other culinary ventures — but he certainly does way more than just burgers. Case in point: Untitled at the Whitney Museum of American Art in Manhattan serves unfussy but delicious creations in elegant surroundings. These may include shiitake mushroom flatbread with broccoli rabe, aji limon peppers and parmesan, or charred cauliflower with almond granola, Asian pear and turmeric honey. Incidentally, hospitality is included in the prices, so tipping is not accepted.
Untitled
The Whitney
99 Gansevoort Street
NY 10014
USA
Tel: +1 212 570 3670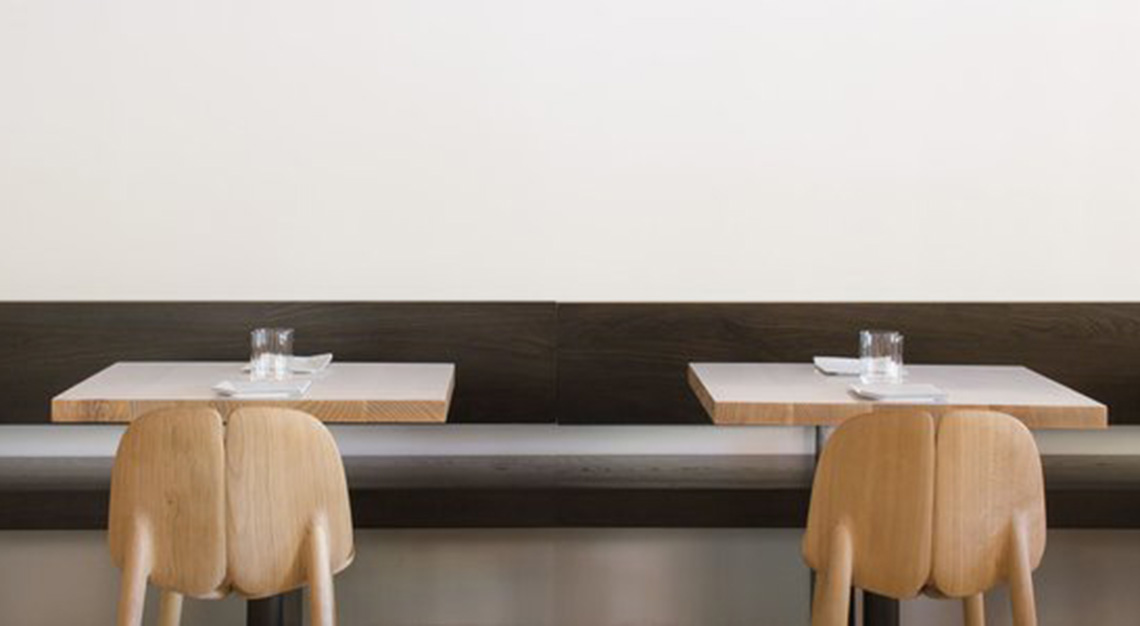 Restaurant: In Situ
Museum: SFMOMA
Location: San Francisco, the US
No introduction is needed for the MOMA, which is also home to In Situ by chef Corey Lee. His title could easily be curator, though, as he oversees a menu that recreates and celebrates legendary dishes from around the world. The execution is extraordinary in dishes such as David Thompson's notoriously spicy Chiang Mai-style larb salad made with guinea fowl or braised lamb with sheep's milk yoghurt by Clare Smyth from London's Core. The Jasper Hill Farm Cheesecake by Albert Adria of Tickets in Barcelona is another not to be missed.
In Situ
Level 1
SFMOMA
151 Third Street
San Francisco
CA 94103
USA
Tel: +1 415 941 6050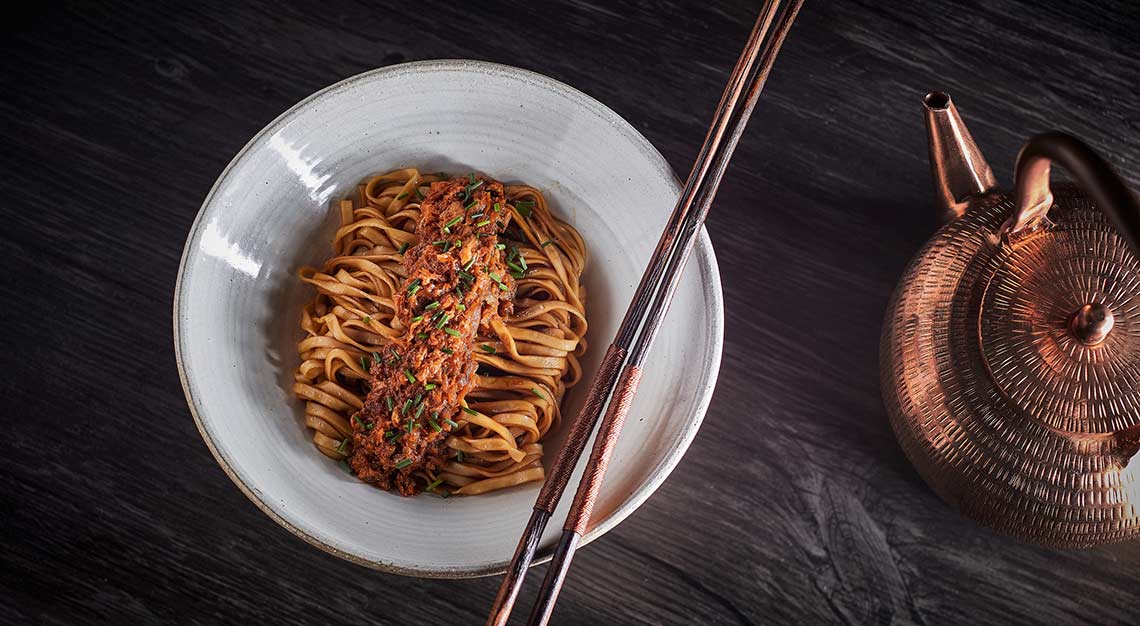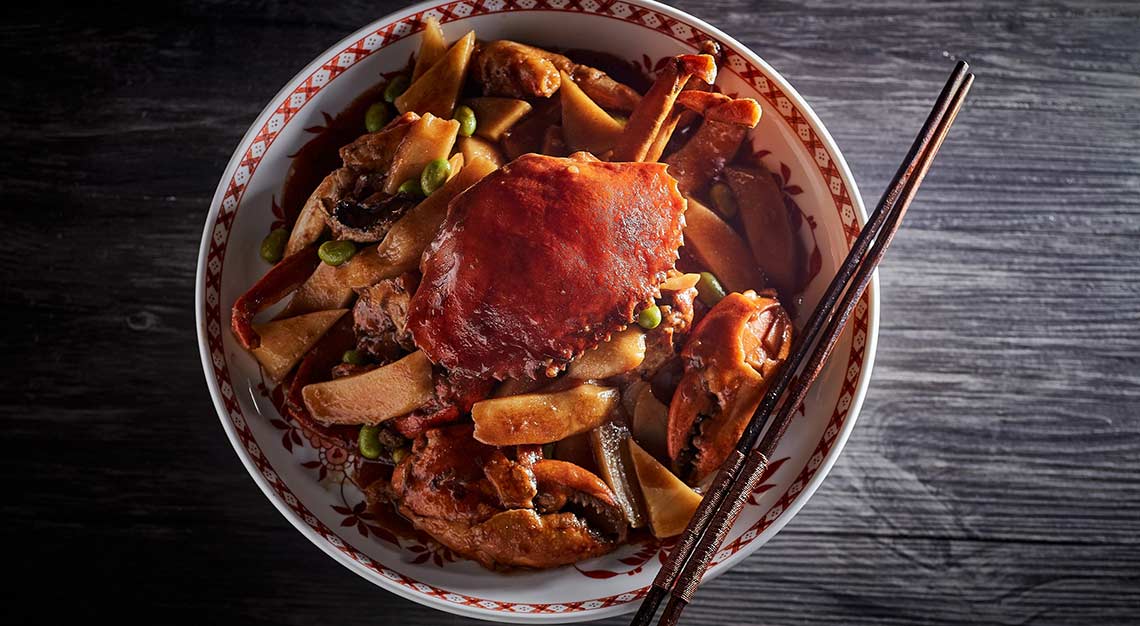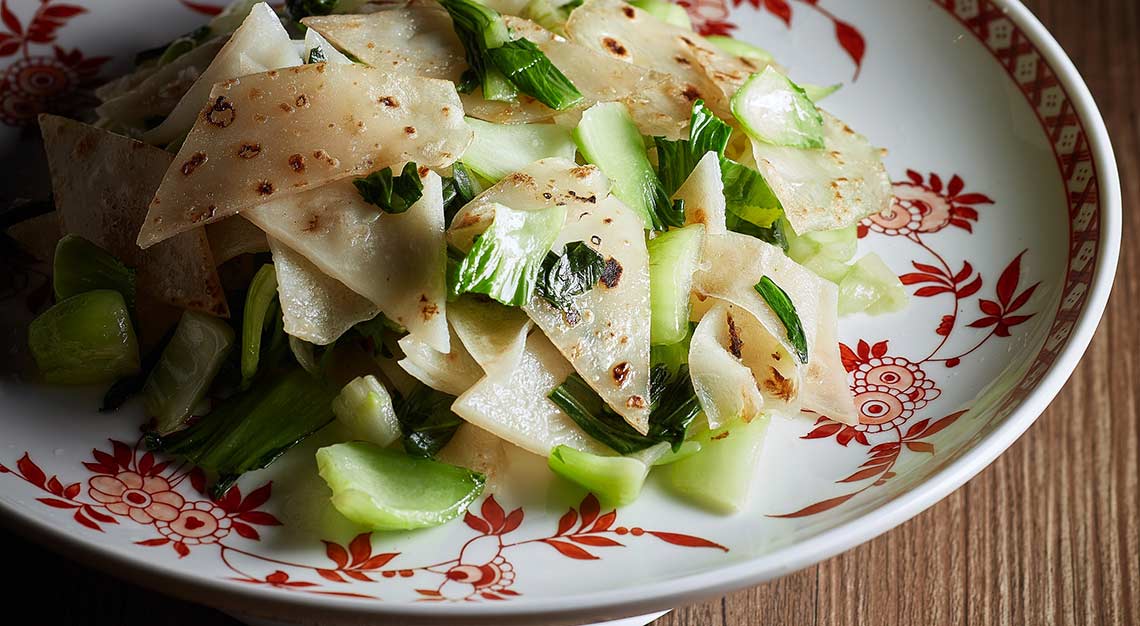 Restaurant: Old Bailey
Museum: Tai Kwun Centre for Heritage and Arts
Location: Hong Kong
The restaurant takes its name from a street adjacent to to the museum and celebrates Jiangnan cuisine, namely the area including Shanghai, Nanjing and Hangzhou. That means you'll savour dishes like Longjing tea-smoked pigeon, ten treasure duck as well as its xiao long bao that's made with Sichuan pepper and Iberico pork.
Old Bailey
Shop 20-2/F
Tai Kwun
10 Hollywood Road
Central
Hong Kong
Tel: +852 2877 8711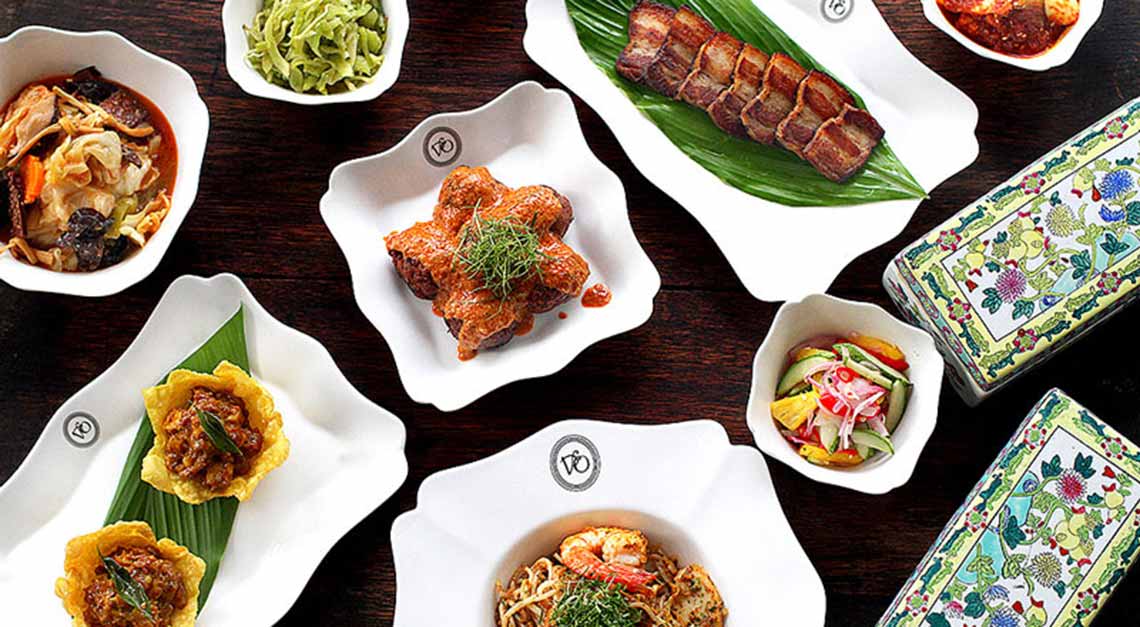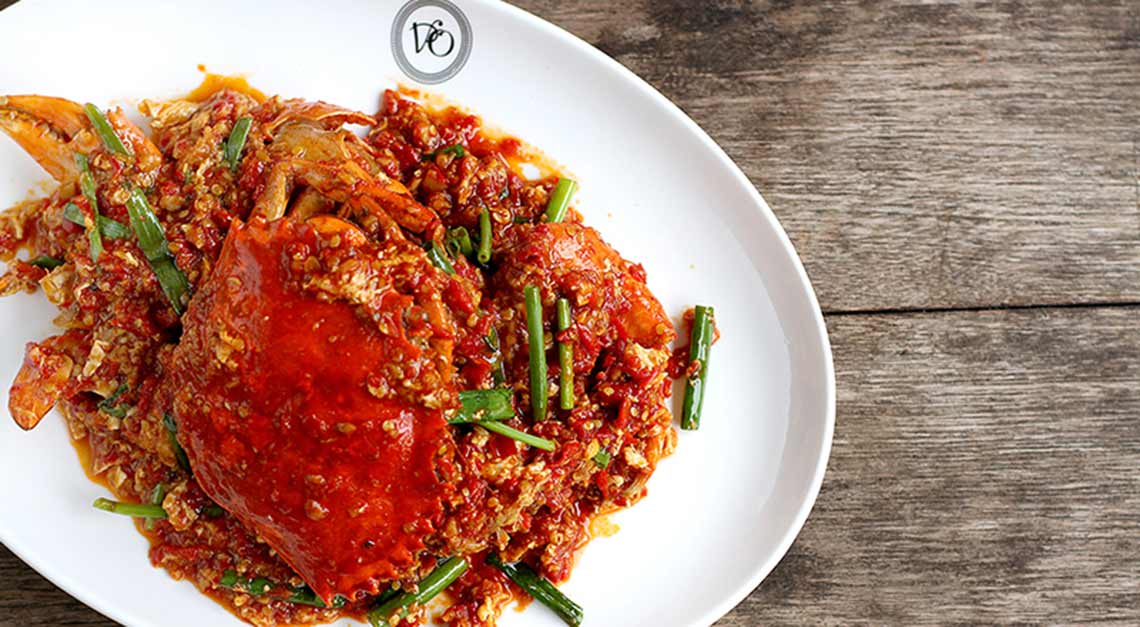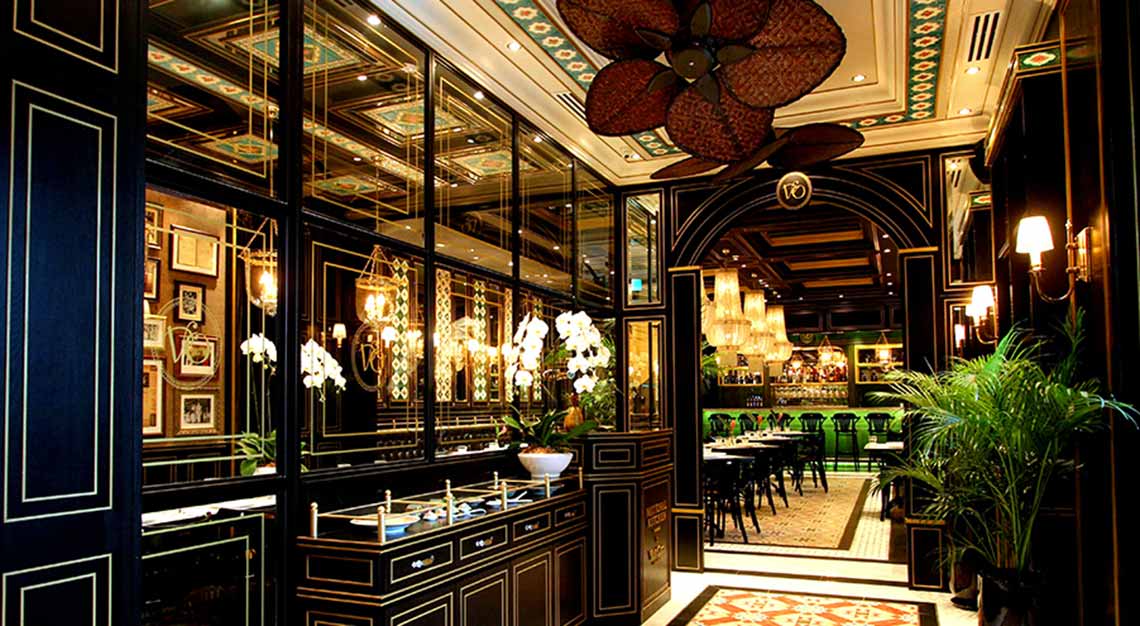 Restaurant: National Kitchen by Violet Oon
Museum: National Gallery Singapore
The doyenne of Peranakan cuisine with more than half a century in the business, Violet Oon is infamous for menus that are rich with the unique blend of herbs and spices that characterise Nyonya cooking. A rich bowl of Pong Tauhu soup brings prawn, chicken and bean curd dumplings in a sensational prawn bisque, or Daging Chabe, slow-cooked beef cheek using a recipe from Aunty Nanny, which is rich with coconut, tamarind and heat. Its beautiful and opulent interiors complete the experience.
National Kitchen by Violet Oon
#02–01
National Gallery Singapore
1 St Andrew's Road
Singapore 178957
Tel: +65 9834 9935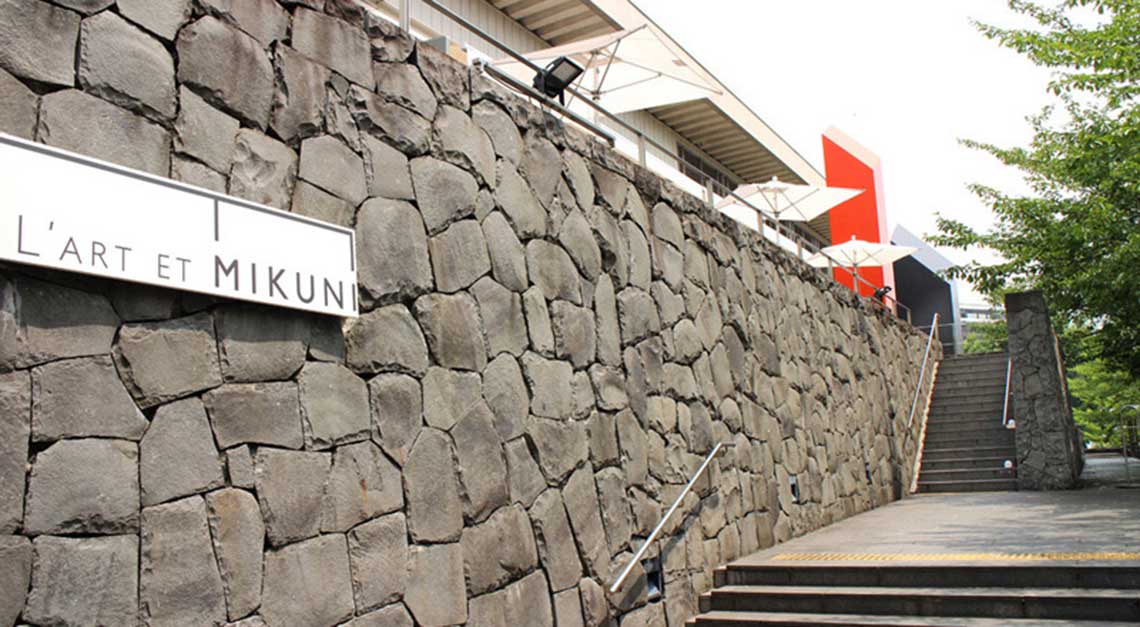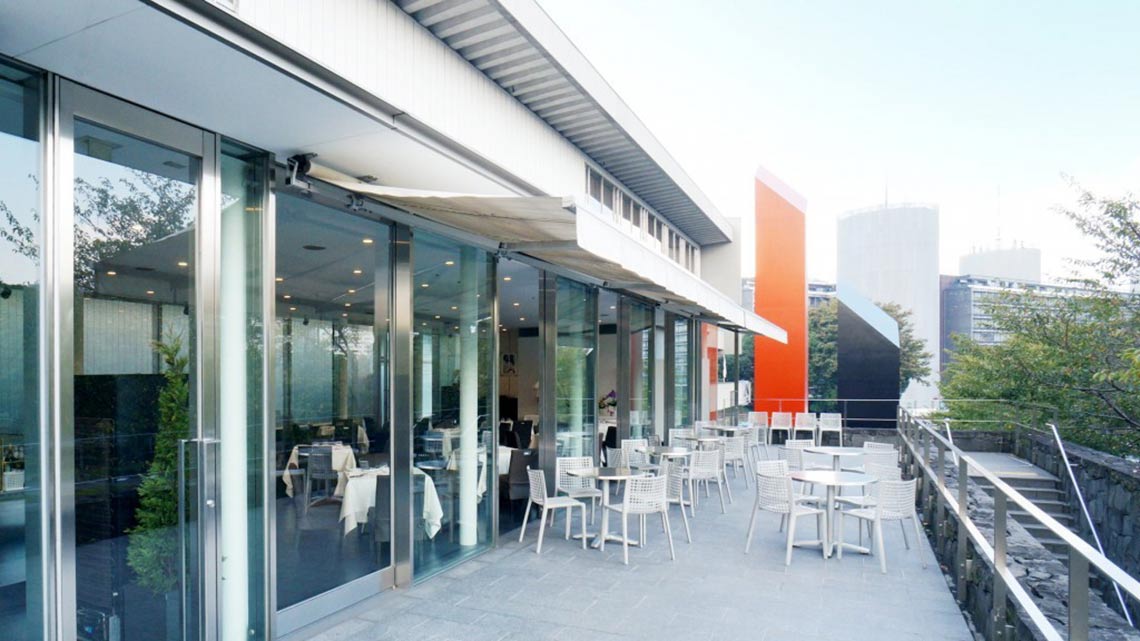 Restaurant: L'art et Mikuni
Museum: National Museum of Modern Art
Location: Tokyo, Japan
Those familiar four letters return, this time in Tokyo where French and Italian fusion is served under the theme of 'art and cuisine' in a restaurant opened in 2012 to mark the museum's 60th anniversary. Unsurprisingly art abounds throughout, while the plates similarly catch the eye with impeccable versions of classics. Pasta, pesce, carne and dolce are beautifully-rendered with the finest ingredients from both Italy and Japan. Views of the Imperial Palace – and if you're there in spring, cherry blossom – make it a firm favourite with locals and visitors alike. Ask for terrace seats in sakura season.
L'art et Mikuni
2F Kitanomarukoen
National Museum of Modern Art
3−1 Kitanomaru Park,
Chiyoda-ku
Tokyo
Japan
Tel: +86 3 3213 0392