Cherry blossoms, hanami, sakura. Doesn't matter which you know it by. We've nailed the top spots for you to enjoy an afternoon picnic or stroll under the blanket of pale pink petals
Perhaps one of Japan's most famous sights, cherry blossoms start blooming in as early as January in Okinawa as Japan's southern region warms up. The awakening of the sakura flowers then follows the caress of spring's warmth northwards, leaving a trail of pastel pink in its wake. By April, the whole country is painted a rosy hue.
So exalted is cherry blossom season in Japan that the word hanami, which literally means flower viewing, is exclusively used to refer to only the admiration of one type of flower – the sakura. We round up the five best spots to participate in hanami this year. 
Thai Airways flies from Singapore to Japan with a short stopover in Bangkok. Book your tickets 30, 45, 60, or 90 days ahead to enjoy special fares.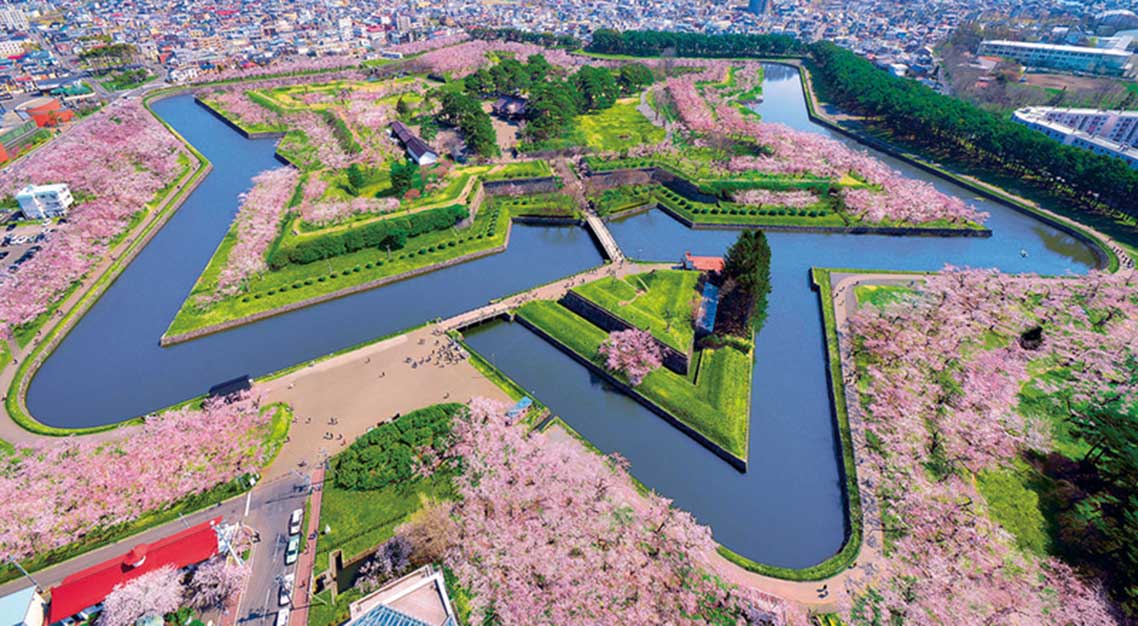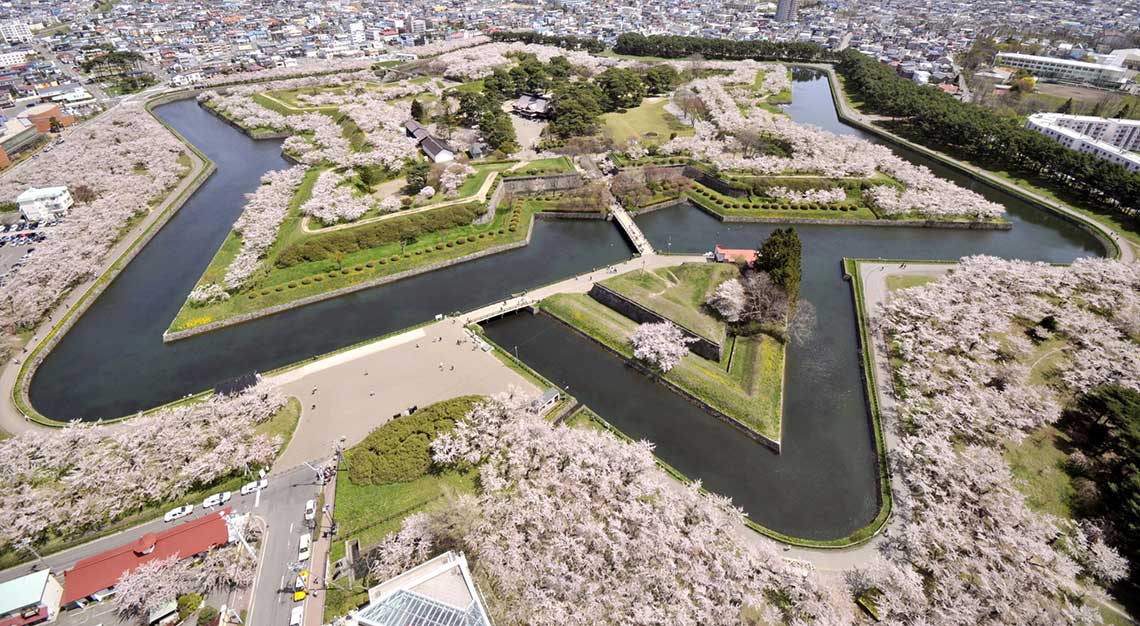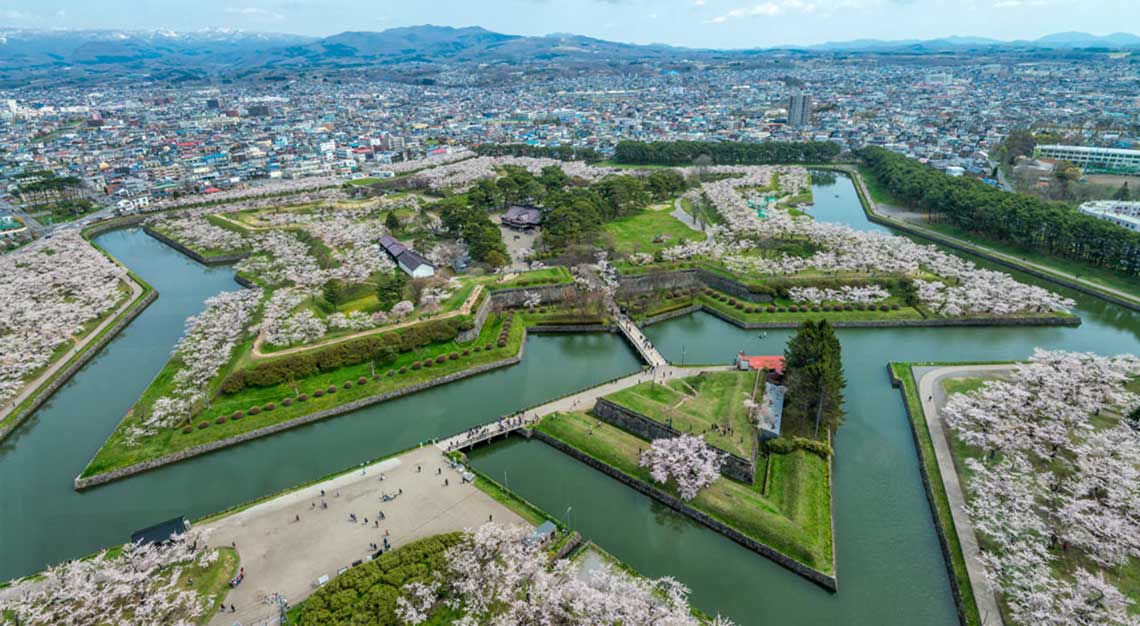 Goryokaku Fort Park, Hokkaido
Once a regional office for the central government, Goryokaku was a defensive structure built in 1864 to protect the northern part of Japan. When viewed from the top, the citadel and its surrounding moat pieces together to form the shape of a star – a western style that is rather unusual in Japan. The site was transformed into a public park in 1914 and has become a popular hanami spot peppered with more than 1,600 cherry trees. Visitors may row a boat in the moat, visit at night to see illuminated blossoms, or experience a hanami involving jingisukan lamb barbeque.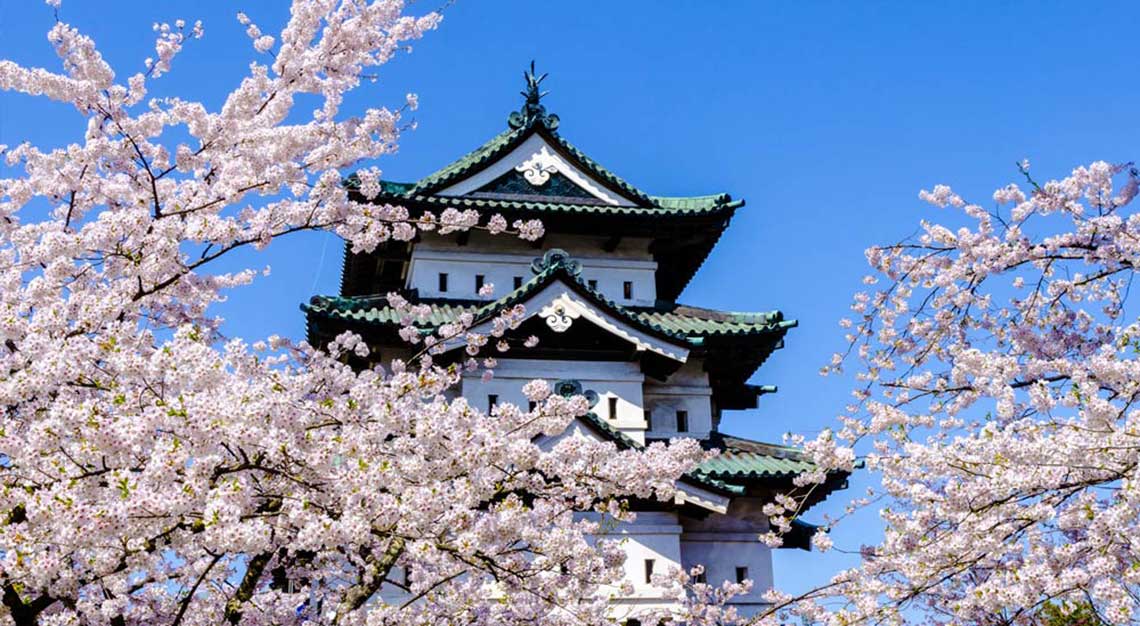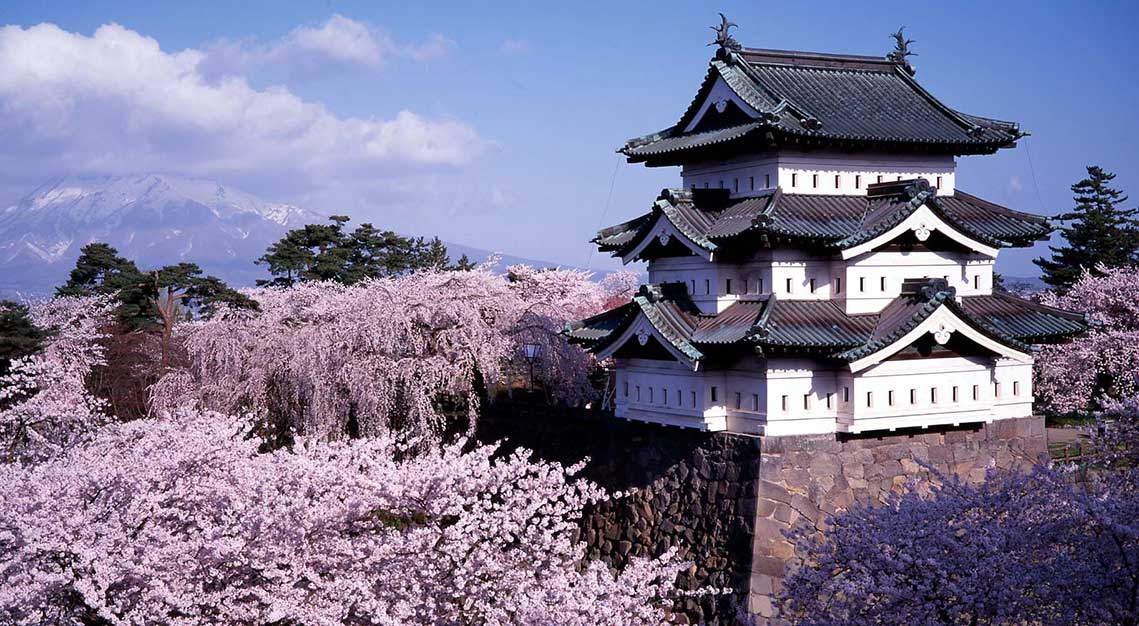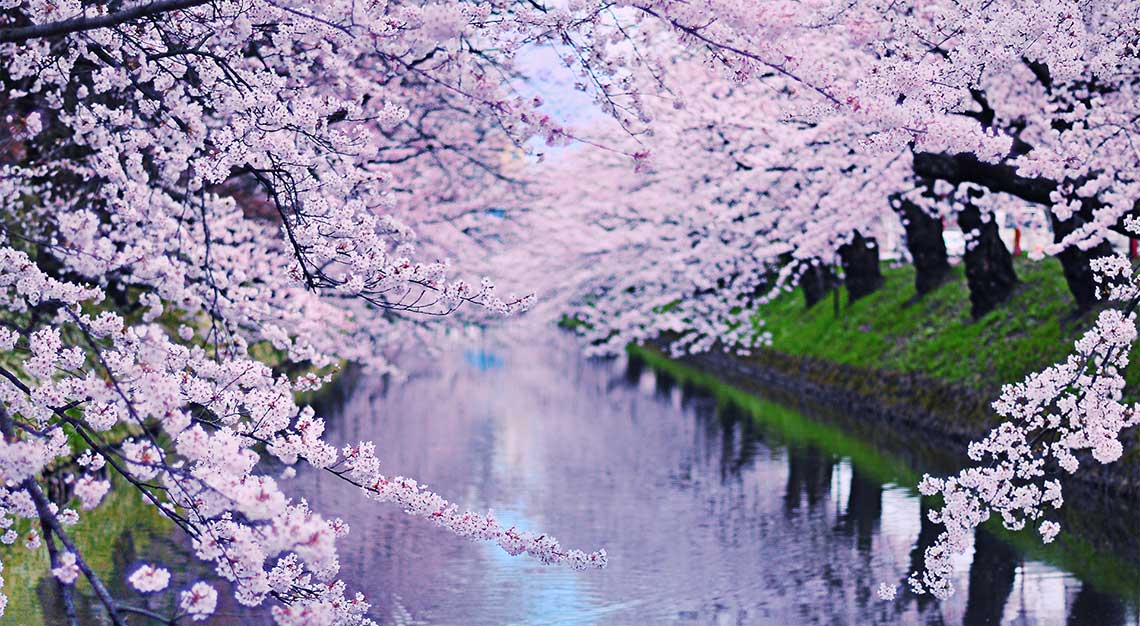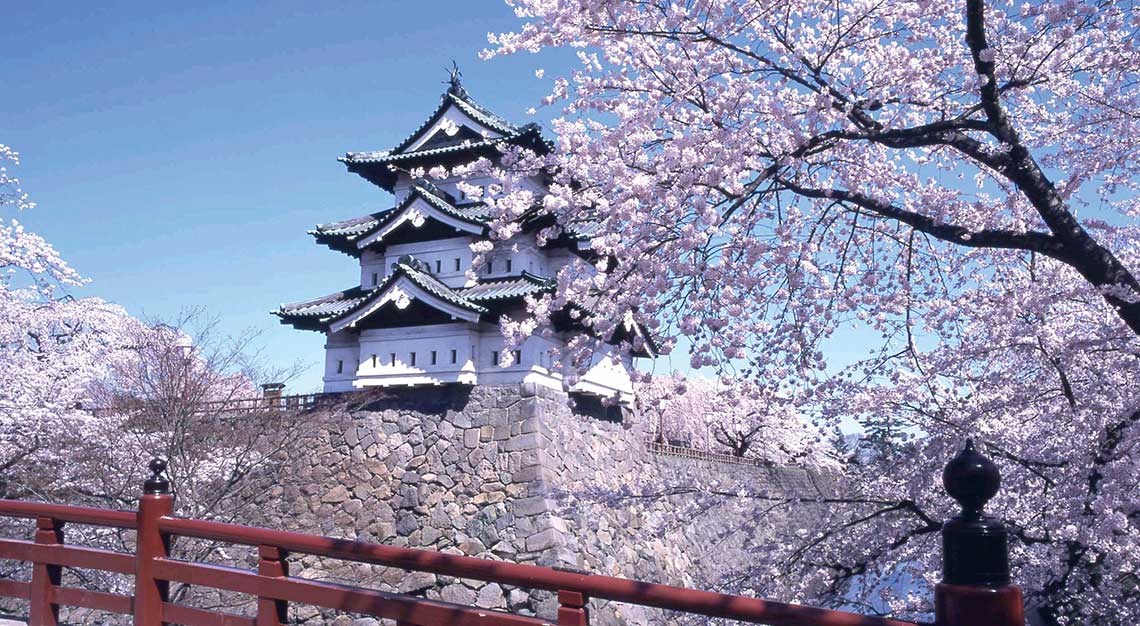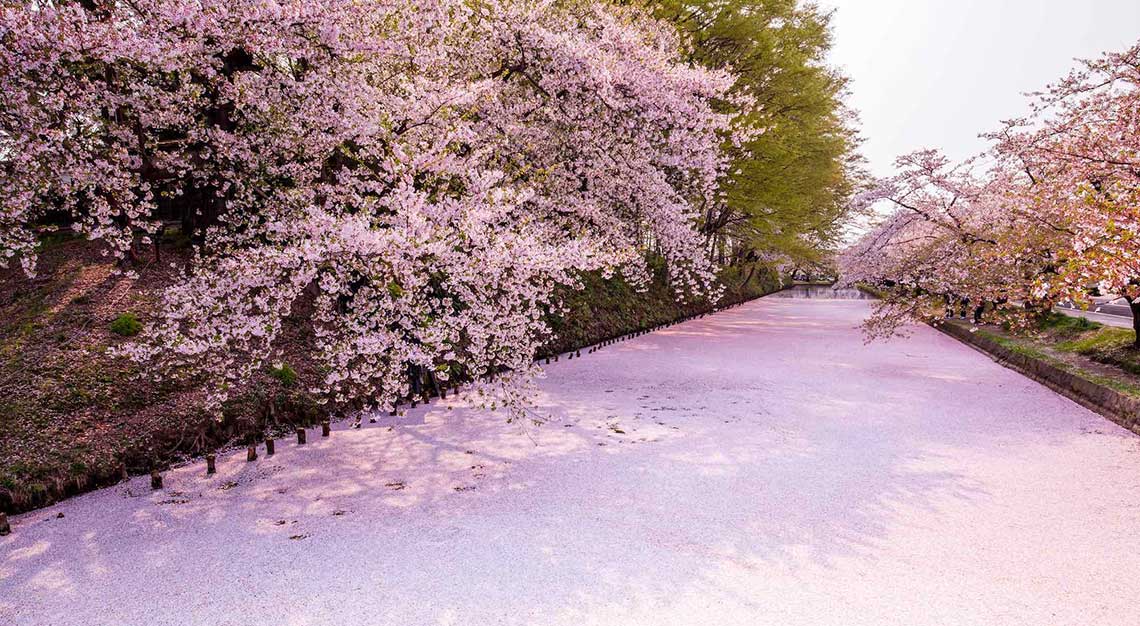 Hirosaki Castle Park, Aomori
In residence at Hirosaki Castle Park are over 2,500 cherry trees, believed to have been seeded 300 years ago. The cherry trees here are pruned the best way locals know how – in the same method as apple trees, given that apples are a specialty of the Aomori prefecture. The result is cherry blossoms with five to seven buds instead of the typical three to four, so the trees appear thicker with blooms and branches hang lower from the weight. The scene at Gejobashi Bridge in front of Hirosaki Castle is always particularly dreamy, with Hirosaki Castle peeking through the pink blossoms, and the bright red of the bridge adding a nice contrast.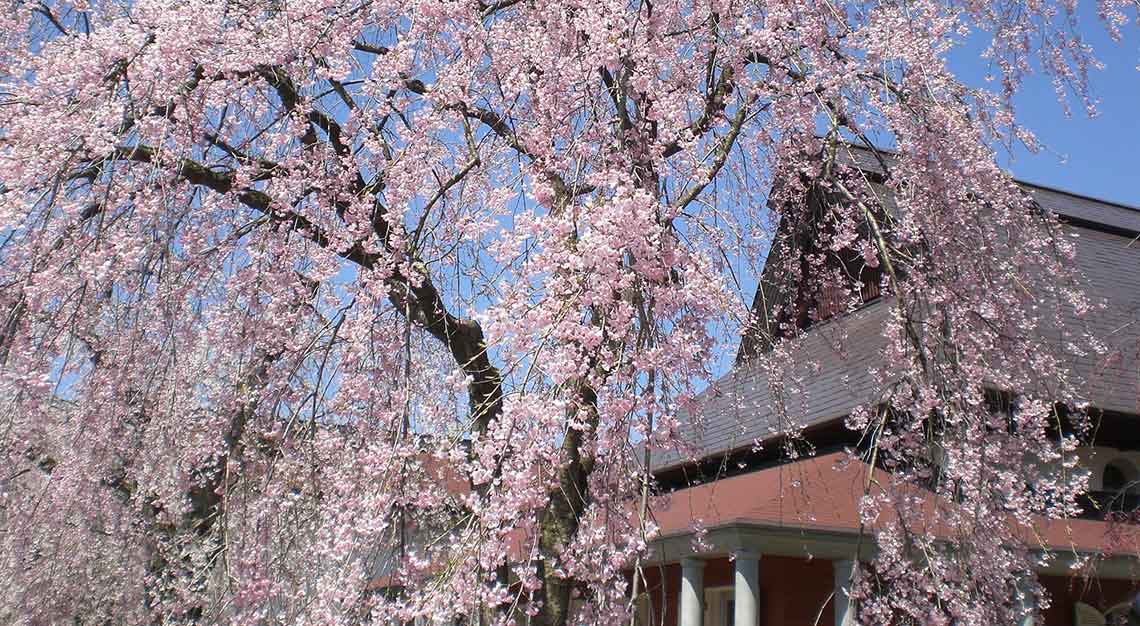 Kakunodate Samurai Village, Akita
The cherry trees at Kakunodate are a result of competitive samurai families trying to outdo one another as the household with the best blooms. Most trees were painstakingly imported from distant Kyoto. It is estimated about a million visitors turn up at Kakunodate during cherry blossom season each year to admire these trees. For those who prefer to view the blossoms in a less urban setting, Hinokinai River, which runs through the district, provides the perfect setting for a hanami picnic with its tree-lined banks.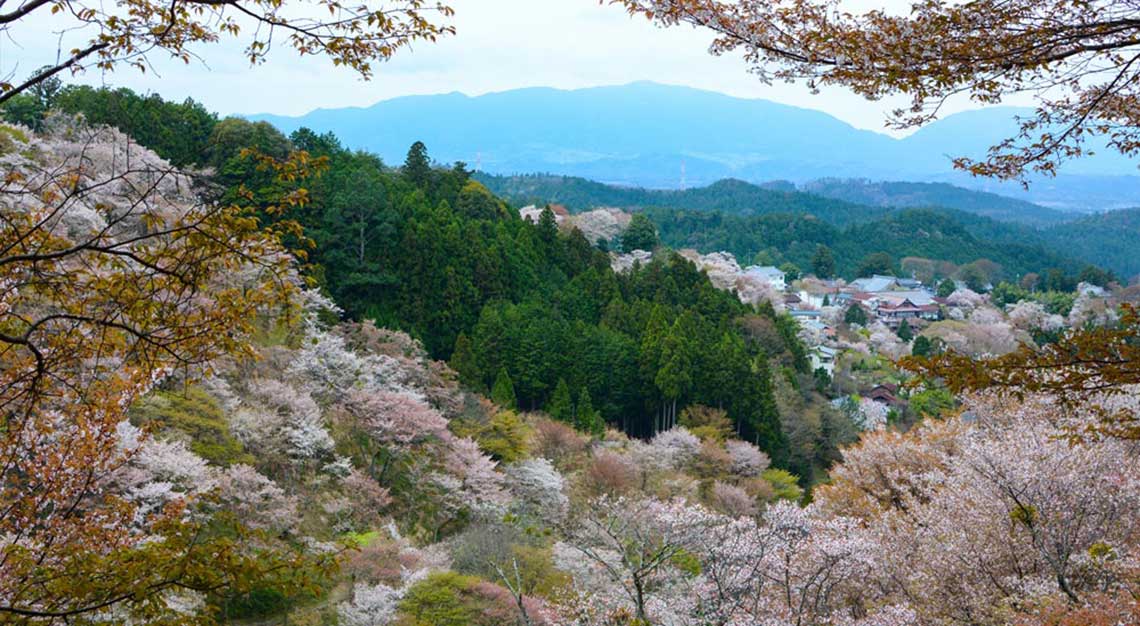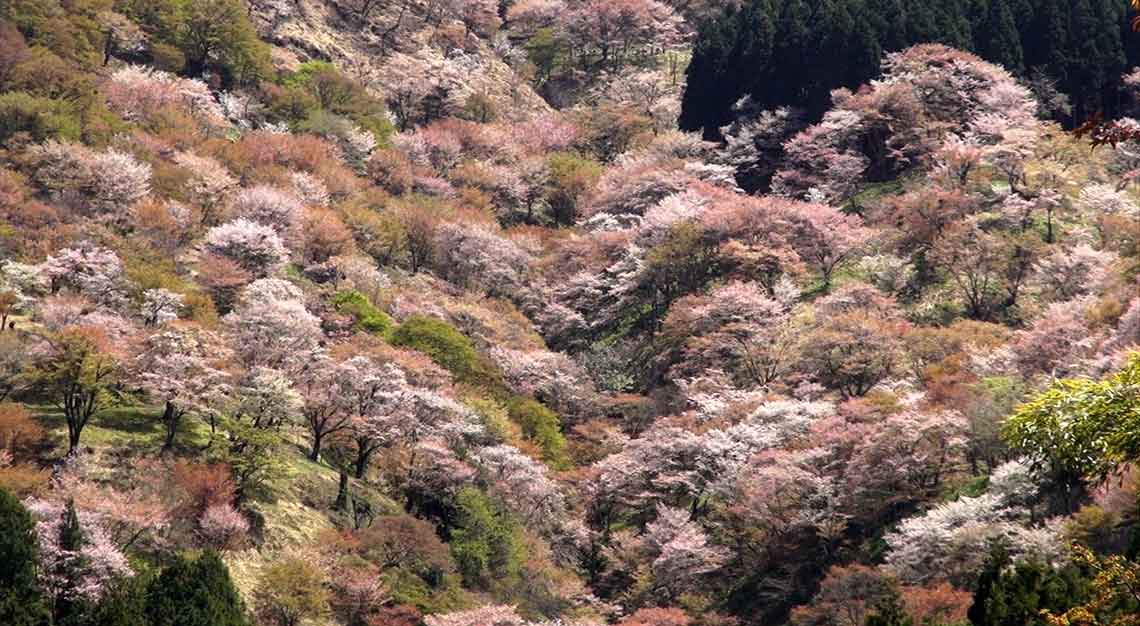 Mount Yoshino, Nara
It is believed that cherry trees were first planted on the slopes of Mount Yoshino more than 1,000 years ago. Today, the mountain comes alive with about 30,000 blooming cherry trees every spring and is highly ranked as Japan's most popular cherry blossom viewing spot. The slopes are divided into four regions – Shimo Senbon (lowest region at the mountain's base), Naka Senbon, Kami Senbon and Oku Senbon (the summit), and the trees in each successive height region bloom a couple of days later than those in the preceding region. Naka Senbon is where most of the accommodations, temples, and shops are. Also located here is Naka Senbon park, the perfect spot for a hanami picnic under the trees, just like a scene right out of a postcard.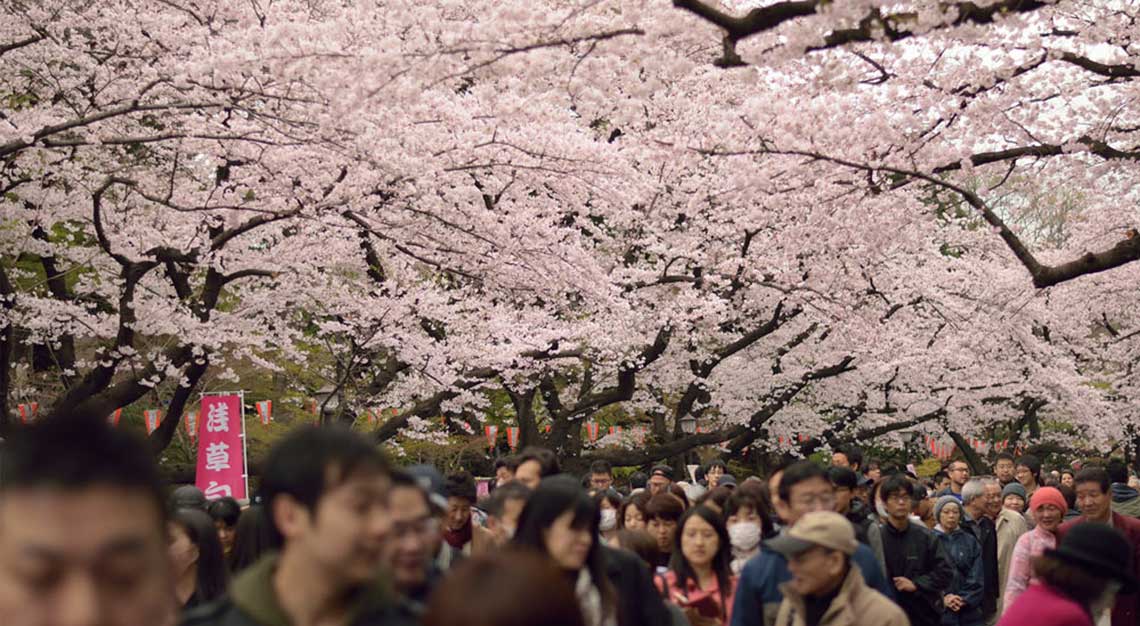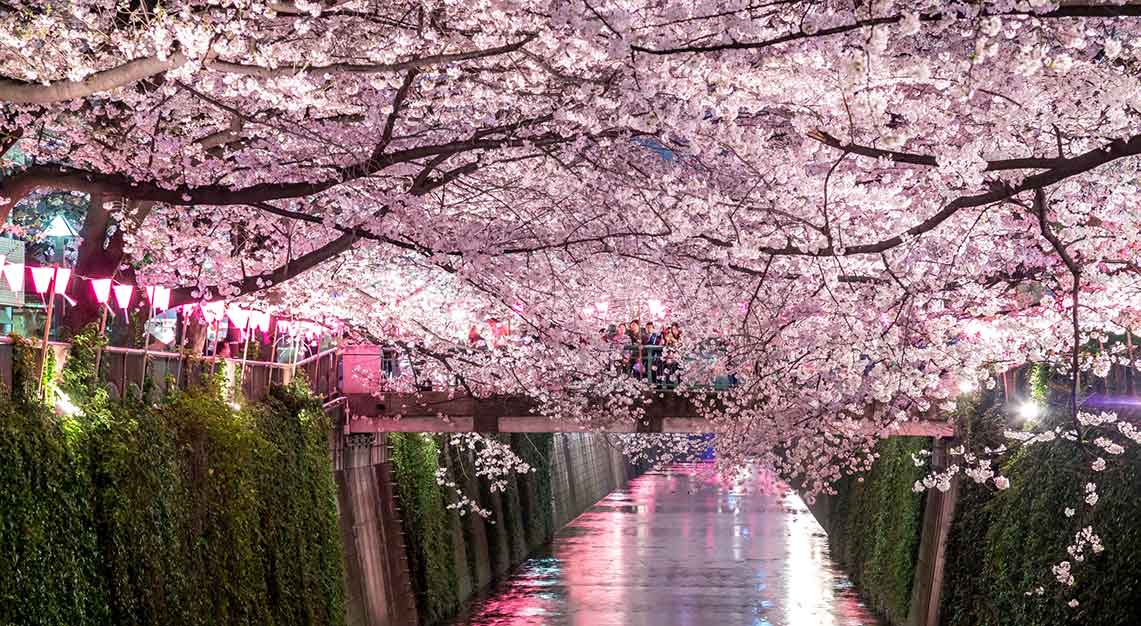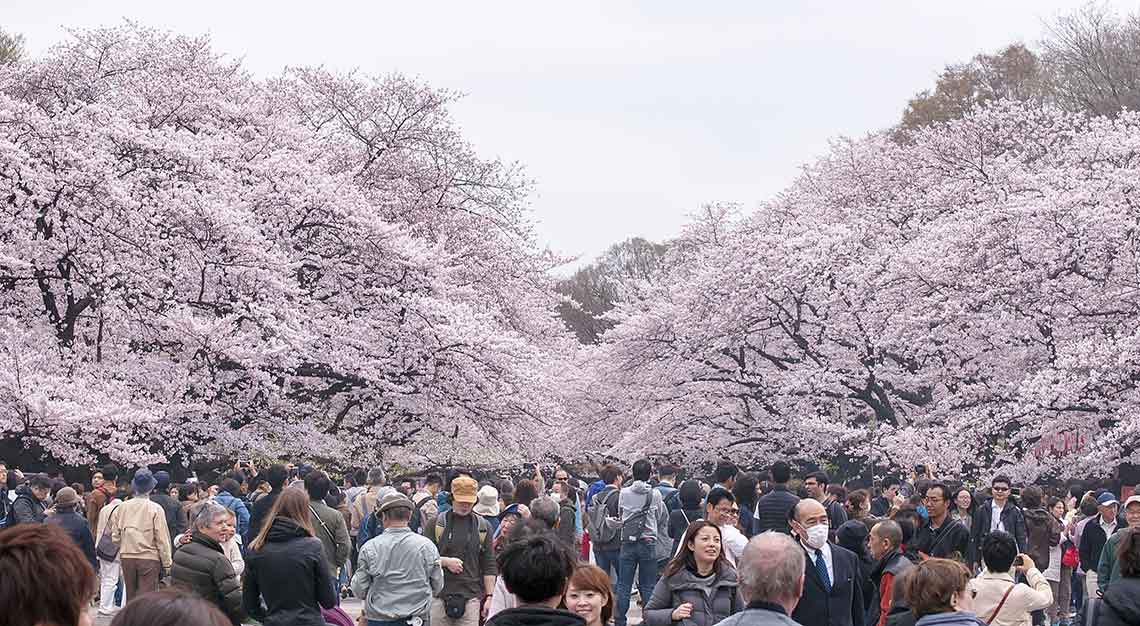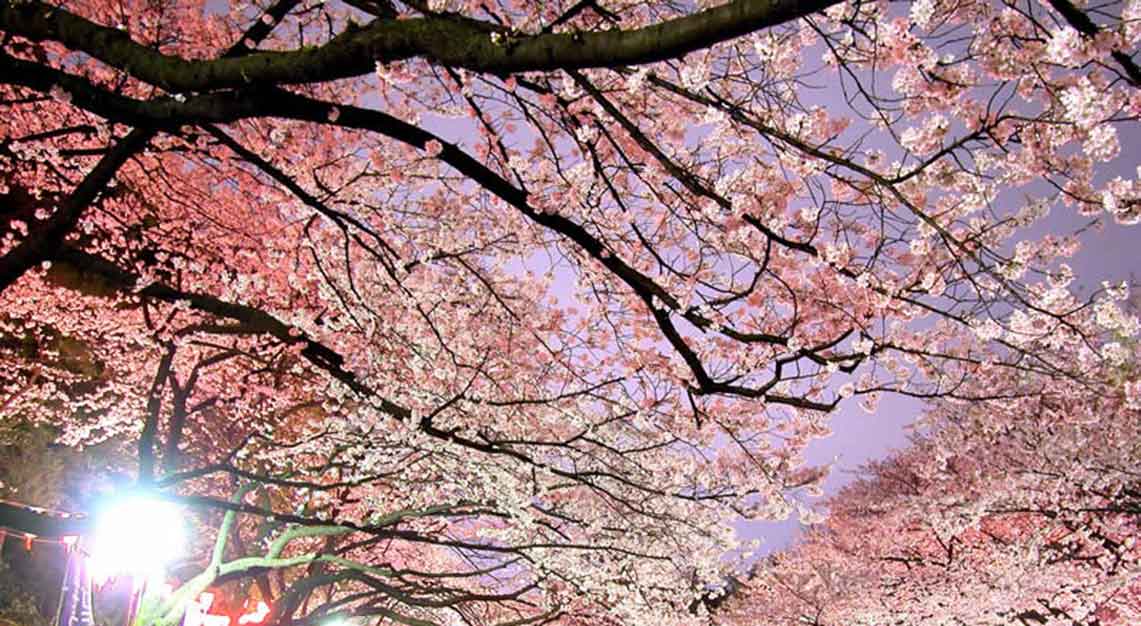 Ueno Park, Tokyo
Built upon the ruins of Kaneiji Temple, which was destroyed in the Boshin Civil War in 1868, Ueno Park was opened to the public in 1873 and is now famous for the many museums found on its grounds as well as Ueno Zoo, Japan's first zoological garden. Prime hanami spots include along the park's main walkway, which is lined with more than 1,000 cherry trees, as well as around Shinobazu pond. Be sure to turn up early as Ueno Park is known as one of Japan's most crowded and noisiest hanami locations and all the best spots get taken up fast.