In our weekly series, we bring you the latest in luxury news around the world. This week's highlights: Mr Porter spreads the word on mental health, the Prestel & Partner Family Office Forum 2022, the world's first private Carbone restaurant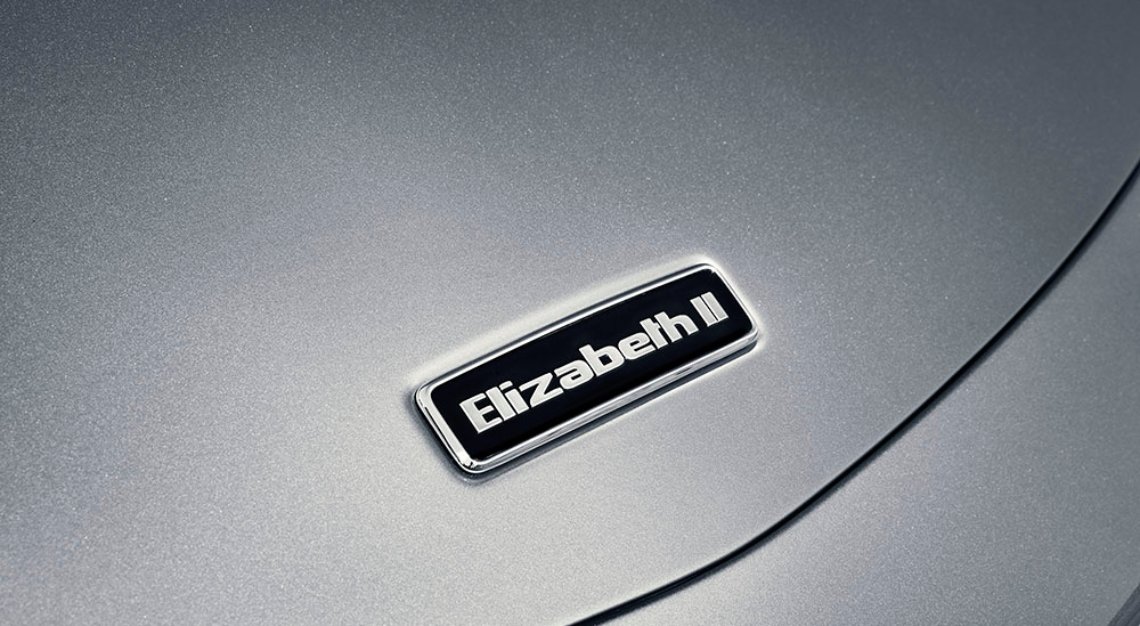 McLaren made a one-off Artura supercar for the Queen's Platinum Jubilee
Queen Elizabeth II has made her love of Range Rovers abundantly clear over the years, but that hasn't stopped McLaren from designing a one-off to honour her reign. The British marque just unveiled a new "Platinum Jubilee" Artura to celebrate the fact that Her Majesty is the first British monarch to reign for 70 years. The celebratory speed machine comes courtesy of the automaker's in-house bespoke division, McLaren Special Operations (MSO), which routinely delivers highly customised rides to collectors. The team first developed a special tool and press to create a unique badge for the supercar that simply spells out "Elizabeth II." From here, a special platinum paint was developed and meticulously colour-matched to the badge. To ensure the silver hue was just right, McLaren's advanced coatings partner AkzoNobel analysed different lighting conditions to define the most suitable metallic pigment combination. MSO's paint developers then refined the finish over a further eight days. The result is a particularly striking shade that will be available to all the Queen's subjects.
Quite rightly, McLaren didn't mess with much else on the Artura. The brand's first series-production high-performance hybrid, which joins the 720S in the Super Series category, sports a sleek, lightweight body and has a scant curb weight of just 1,498 kilograms. Under the hood lies a three-litre turbocharged V-6 good for 577 hp and 431 ft lbs of torque, along with an electric motor that churns out an additional 94 horses and 218 Nm of twist. This gives the supercar the ability to soar from zero to 100 km/hr in just three seconds on its way to a top speed of 205 mph. The battery pack, meanwhile, enables a top speed of 130 km/hr and a range of 30.5 km on electricity alone.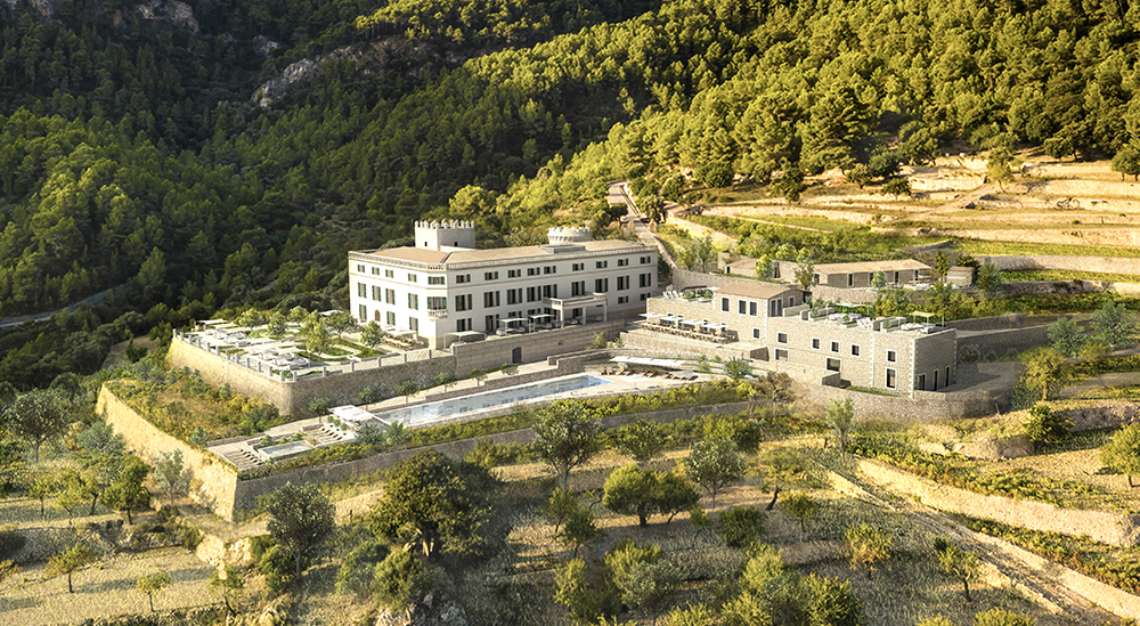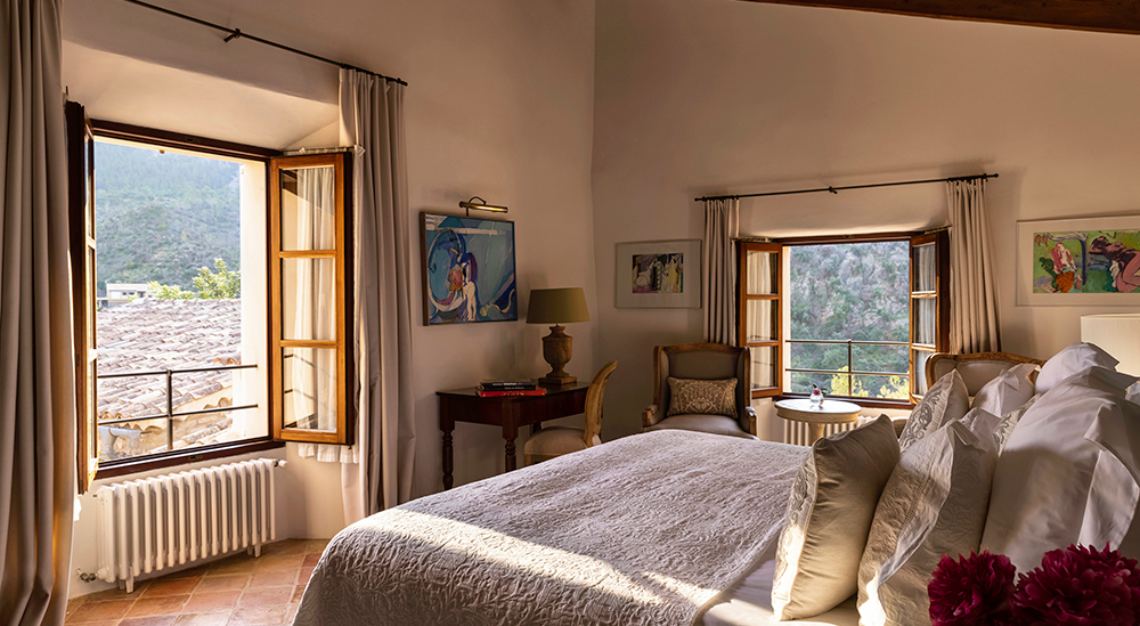 Richard Branson is opening his next luxury hotel on a UNESCO World Heritage Site in Spain
Richard Branson's Virgin Limited Edition, which currently oversees seven high-end retreats across the globe, has just announced its building a new outpost in Mallorca. Slated to open in the summer of 2023, the new hotel is part of the 328-hectare Son Bunyola Estate, which sits within the UNESCO World Heritage Site of the Serra de Tramuntana mountains. Named the Son Bunyola Hotel, the property is based around an existing finca (a traditional farming manor) that dates back to the 15th century. Replete with charming, original features, the new boutique hotel will comprise 28 rooms, two restaurants, dining terraces, lounges and a swimming pool. In addition, there are three stand-alone villas—Sa Terra Rotja, Sa Punta de S'Aguilla and Son Balagueret—already located on the estate that offer three or four bedrooms and, of course, a little more privacy.
Accommodations aside, the estate is set in one of the most prestigious and protected areas of the region. Surrounded by citrus, almond and olive trees, it also offers spectacular views of the Mediterranean coastline and picturesque countryside. Furthermore, it's a mere stone's throw from Mallorca's famous cliffside restaurant Sa Foradada, which serves up paella, fresh seafood and other delicious wood-fired dishes.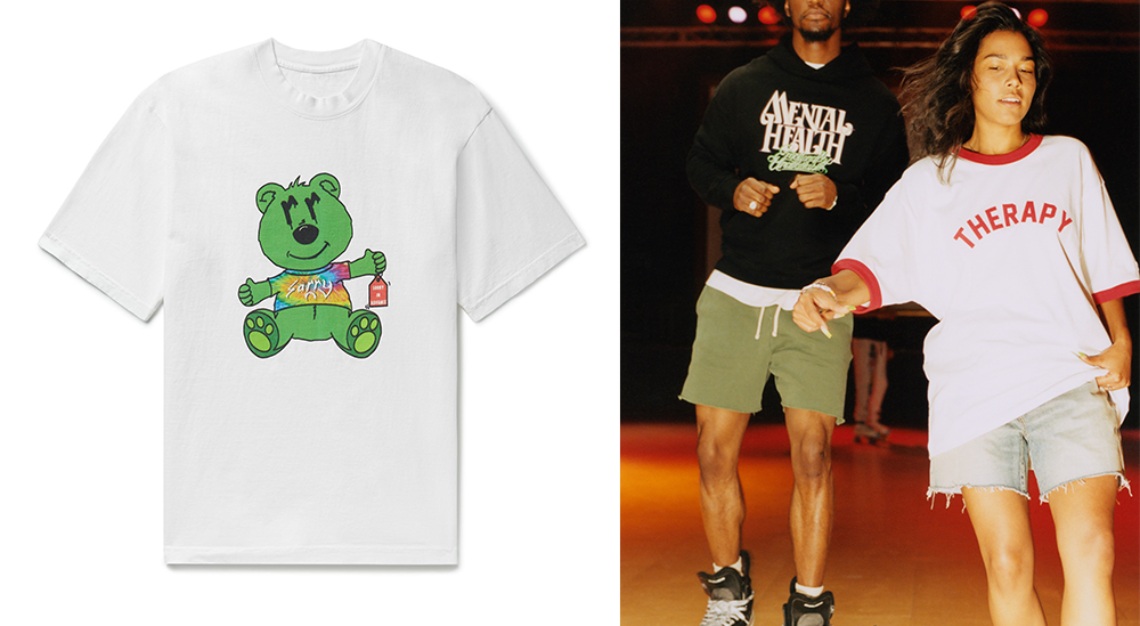 Mr Porter creates T-shirts for the sake of mental health
As we all know, the last few years have had a devastating effect on men's mental health. As such, the importance of talking about mental health—and normalising that conversation among men, in particular—is as great as ever. In typically befitting fashion, Mr Porter is pushing the conversation forward with its second iteration of Tee Store x Mr Porter Health in Mind, a capsule collection consisting of 104 exclusive pieces produced by 18 indie and streetwear brands. Until next week, net profits of each sale will be donated directly to Mr Porter's Health in Mind Fund. This organization is powered by the internationally recognised Movember Foundation, which is changing the face of men's mental health and contributes a great deal to innovative research within the fields of mental health, suicide prevention, prostate and testicular cancer.
Deep dive into the Titanic before it disappears entirely
Forget space. You can now take a trip to the most famous ship in maritime history for a cool US$250,000. OceanGate Expeditions is carrying out a series of dives to the sunken RMS Titanic this year and has invited qualified explorers along for the ride. The company of undersea explorers, scientists and filmmakers, which completed a successful inaugural expedition to the storied shipwreck in 2021, will be embarking on five missions this 15 June 2022 to further document the site before it's gone forever; scientists estimate that it will be completely gone by 2037.
Each 10-day mission kicks off with training and includes eight days at sea. The world's largest deep-diving submersible, christened Titan, will then take three "mission specialists" (that's you), a pilot and a researcher on a series of dives over 3,658 metres to the remnants of the iconic liner. OceanGate says the schedule allows for up to five submersible dives on each mission. The dives can last for up to 10 hours each. With the largest viewport of any deep-diving sub, multiple external cameras and a spate of other high-tech gadgets, Titan will allow the crew to gather as much information as possible on the Titanic and everyone aboard will have an active role in surveying the wreck.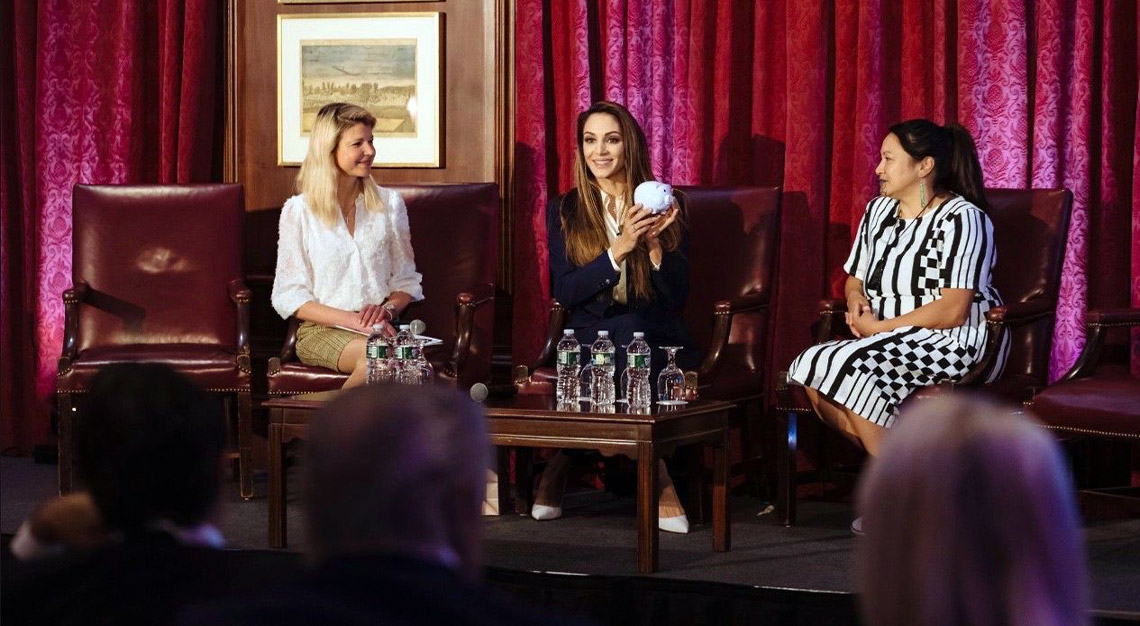 The Prestel & Partner Family Office Forum 2022
The Prestel & Partner Family Office Forum is back, with this year's edition at The Fullerton Hotel Singapore, before moving on to London, Wiesbaden, New York, Zurich and Dubai. Happening this 17 and 18 May 2022, the forum is exclusively kitted out for non-commercial single-Family Offices, principals and ultra-high-net-worth individuals (UHNWIs), participants this year will hear from experts and learn from peers as they navigate complex topics in governance and investments, be it mental health, artificial intelligence, or cryptocurrency. Look forward to mingle and engage in meaningful discussion in a safe space; high-profile attendees will have nothing to worry about personal privacy. More details here.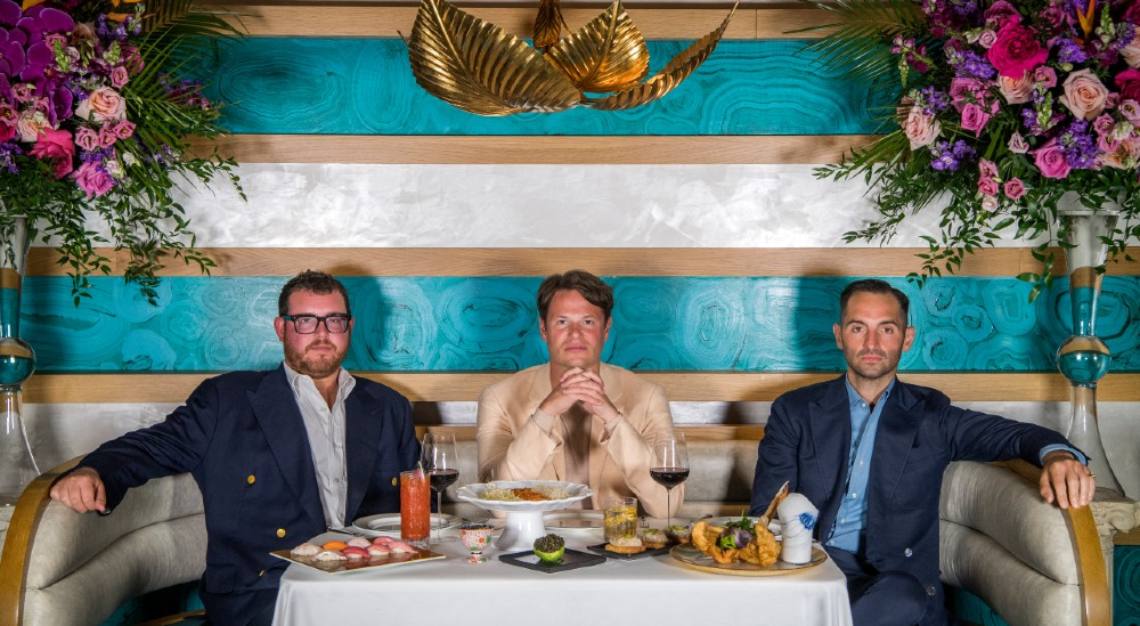 The world's first private Carbone restaurant is coming to NYC
After dominating Miami and expanding to Dallas in the last year, Major Food Group's Mario Carbone, Rich Torrisi and Jeff Zalaznick are working on their first New York City private club. The members-only ZZ's Club, which Major Food Group plans to open later this year at 35 Hudson Yards, will be invitation-only in the beginning, and will include the world's first private Carbone restaurant. Along with meals built around classic Carbone dishes like Caesar alla ZZ, Spicy Rgatoni Vodka, Veal Parmesan and Meatballs, members will also be able to enjoy a lavish array of Japanese dishes, as the club will also include the eponymous ZZ's restaurant, which will have a high-end sushi bar, extensive raw-bar selection, prized Japanese beef, rare Japanese whisky, elaborate cocktails and more.
The massive club, which spans three floors and close to 2,323 square metres will have its own entrance on 11th Avenue. Amenities in the Ken Fulk-designed space will also include a lounge with live performances and plenty of space for meetings, private dining and exclusive gatherings.