Aston Martin desperately needs the DBX to be successful, so thank goodness it's a cracking good car, then
It's probably a pretty safe assumption that Aston Martin has a lot riding on the broad haunches of the DBX, its first-ever SUV. Suffice it to say, Aston Martin has thrown a fair amount of money at it.
Its new factory in Wales was constructed with the express purpose (mostly) of building its new SUV, to say nothing of its development costs/time, which I suspect can only be significant. You see, Aston Martin, unlike the VW Group-owned Porsche and Lamborghini, don't have a giant parts bin from which to draw from.
Actually, that's not entirely true. It does have Mercedes-Benz, from which Aston Martin gets its V8 drivetrains and electronics. Incidentally, its new CEO is Tobias Moers, ex-head of Mercedes-AMG who was installed last year, replacing Dr Andy Palmer.
Oh, and did I also mention how, during that leadership change, Aston Martin narrowly avoided bankruptcy, having been bailed out by billionaire Lawrence Stroll?
Given all that, the DBX is positioned to open a runway for this marque to celebrate its 110th birthday in two years' time.
Right then, no pressure at all. All it has to do is to drag the British carmaker back to profitability, boost its market share in what is increasingly becoming a crowded segment and of course, be a good car in the process.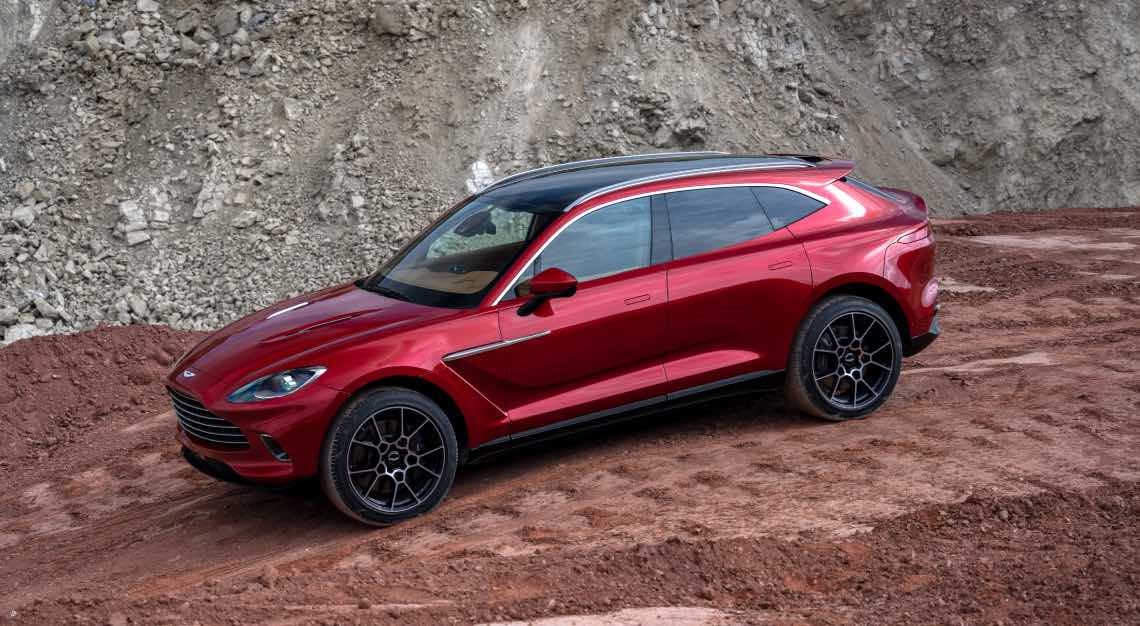 So, is the DBX a good car, then? Is it worth the S$788,000 Aston Martin wants for it? A price that doesn't include COE or options, and crucially puts it squarely within the sights of the Lamborghini Urus and Porsche Macan?
To answer that question, let me first get the things I don't like about it out of the way. For some reason, soft-closing doors aren't available on the DBX. In addition to that, the electronics (instruments, switches, infotainment system) are taken from Mercedes-Benz. Which wouldn't be a bad thing in and of itself… were it current-generation hardware.
The bits found on the DBX just goes to show how far Mercedes-Benz has come in just a few years. The infotainment screen on the DBX isn't touch-sensitive and its menus are supremely difficult to navigate, and the graphics are well, distinctly last-generation.
The good news is that's it for the bad news.
Really.
The best news is the DBX is quite possibly the best car it's made in the modern era, and certainly the best, most complete product in the Aston Martin range at the moment. Not just because it has impressive amounts of practicality with generous rear legroom/headroom and a capacious 632-litre boot that edges out the Urus' 616 litres and Cayenne Coupe's 625 litres. This is in spite of a sloping roofline and tapered rear that points to possible signs of compromised practicality.
The DBX really impresses in that it can easily hold its own against its aforementioned rivals from Zuffenhausen and Sant'Agata. It's quite the handsome thing, too. It avoids the truncated rear look favoured by its rivals and sticks to a three-box-ish silhouette, with Aston Martin's familiar gaping grille up front. Out back, there's a pert little upturned rear bootlid with an integrated ducktail spoiler similar to the one found on the Vantage.
Apart from the presence of some chrome roof rails and a spoiler at the trailing edge of the roofline, the DBX looks more like a grand tourer on stilts than a 'true' SUV.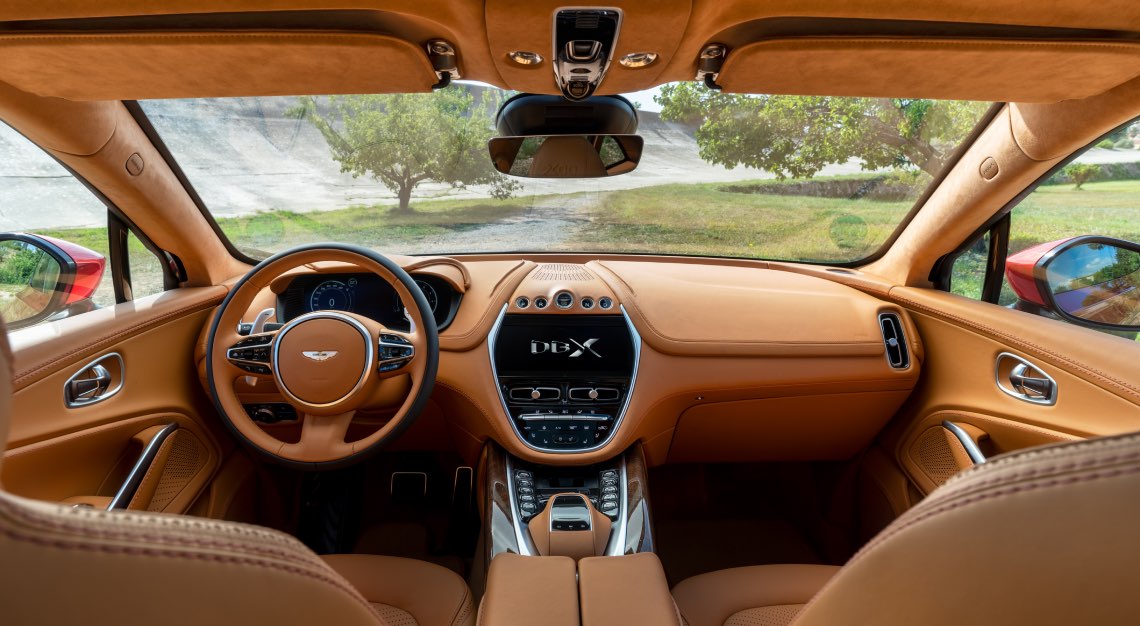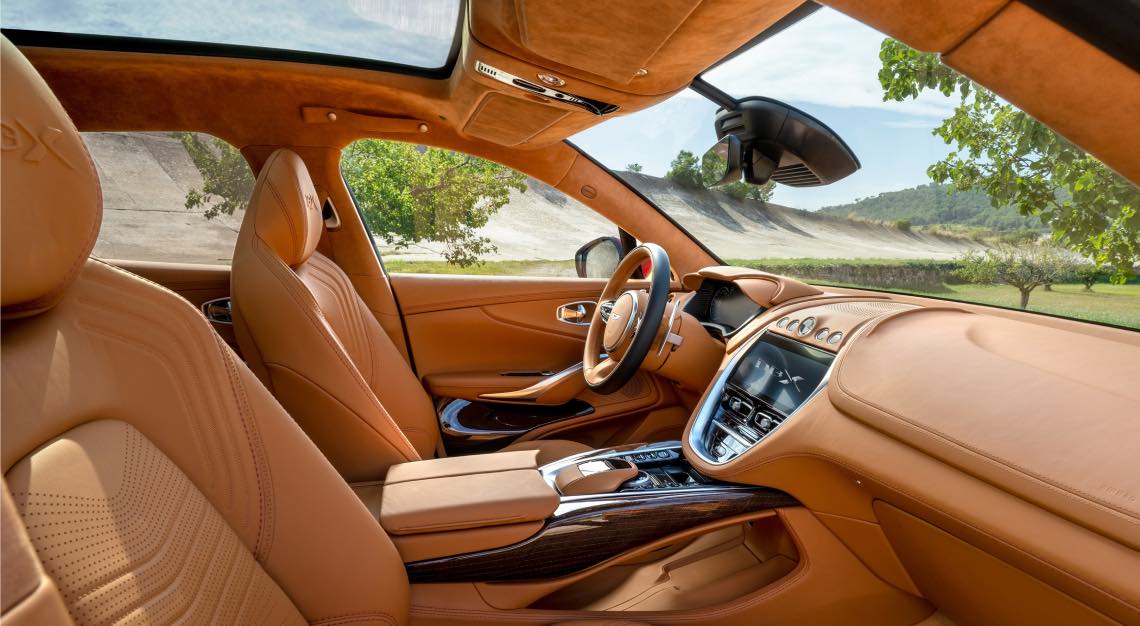 Which is quite fitting, because that's what it drives like as well. As with all modern performance SUVs (and performance cars, for that matter), the DBX has a fiendishly complex array of electronic chassis aids to, uh, aid in making a five-metre-long, two-metre-wide, 2.2-tonne car handle like one a third smaller.
The DBX has adaptive dampers, roll control, all-wheel-drive, differentials… you get the idea. But the point is, and like the engine note of the four-litre, twin-turbo V8 the DBX is equipped with, feels completely natural and intuitive.
This is most apparent in steady-state cornering where applying some throttle mid-corner results in a distinctly rear-driven sensation, a factor of how the DBX is able to send virtually all its 700Nm of torque to the rear axle.
The net result of all that is to make the DBX deliciously flickable and engaging, with handling not entirely unlike a big GT. It's perhaps not the best-handling car in its class, but even if it isn't, it's the most fun to drive. All that accompanied by a terrific racket from the AMG-sourced V8 engine.
If we had but one complain about its powertrain, it would be how its throttle is on the hyperactive side. Even in its most sedate 'GT" drive mode, the right pedal on the DBX seems wired to a hair trigger, with the merest of flexes resulting in the big SUV hurtling down the road at speed.
Not a bad thing in and of itself, though it makes city driving a touch more challenging than it needs to be, in that it's difficult to practice self-restraint because of how much low-end grunt the engine has.
So, you'll have gathered by now that the DBX, for all its merits (and boy, does it have a lot of them), isn't perfect. But it does come pretty close, or at least closer than any Aston Martin has before it.
Engine: 3,982cc, 32-valves, V8
Power: 550hp at 6,500rpm
Torque: 700Nm at 2,200-5,000rpm
0-100km/hr: 4.5 seconds
Top speed: 291km/hr
Transmission: Nine-speed automatic
Fuel consumption: 14.3L/100km
VES Band: (S$20,000 surcharge)
Price: S$788,000 (excluding COE, excluding options)