Maserati's first hybrid and four-cylinder engine delivers on the performance front but – is it everything?
There's no denying the Maserati Ghibli is getting a little long in the tooth. It first came out in 2013, though a number of running changes during that time, and a fairly extensive facelift last year, with revisions to its exterior design and a smattering of new interior bits (including a new infotainment system) to keep the Ghibli relevant.
It'll have to, since at the moment, Maserati retails just two models locally – this and the Levante SUV, with the GranTurismo and GranCabrio grand tourers having been discontinued, the its bigger brother the Quattroporte nowhere to be seen and the new MC20 supercar still a ways off. 
So, the Ghibli and the Ghibli Hybrid in particular will have to hold the fort for now. It helps then, that the mid-sized saloon has been updated with a slew of up-to-date items such as a wireless phone charging tray and a 10.1-inch touchscreen infotainment system. 
And does it? Well, let's see. It's the most affordable route to Maserati ownership, if only by a hair, costing S$338,000 (excluding COE and options). Yes, it's just S$10,000 less than the standard Ghibli, but with the Ghibli Hybrid, you get to enjoy 35 per cent less fuel consumption at 7L/100km and a 25 per cent reduction in CO2 emissions. 
Still, no thanks to the vagaries of the local VES system, the Ghibli Hybrid is in the highest-emitting C2 band, which attracts a S$20,000 surcharge, one that will increase to S$25,000 by the middle of this year.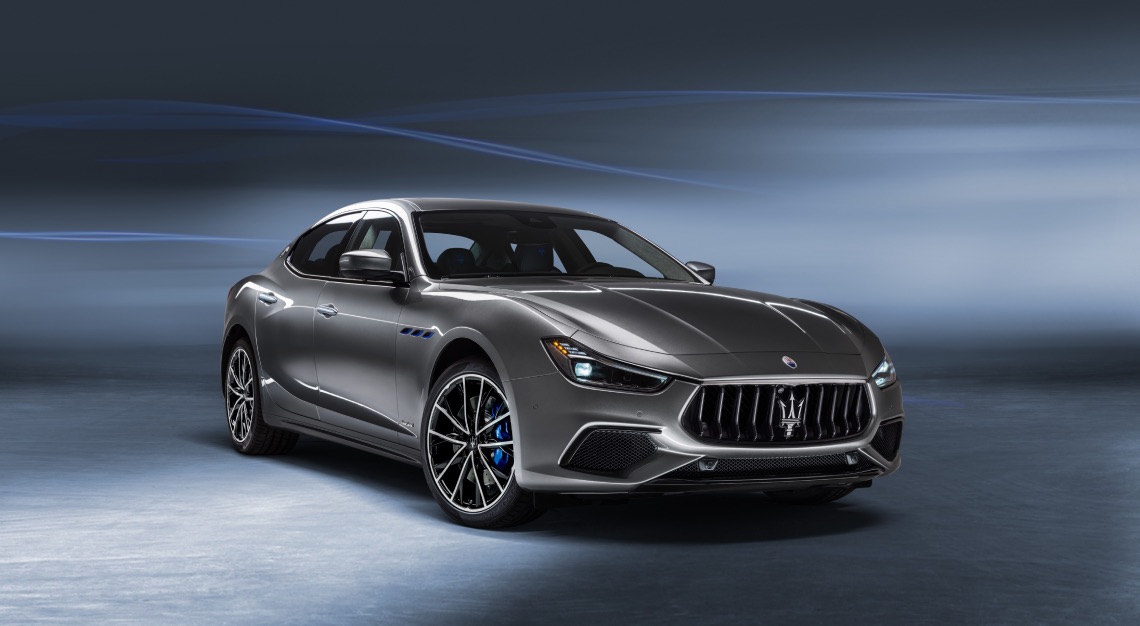 One reason for that is how the Ghibli Hybrid isn't a 'true' hybrid, despite its name and the liberal sprinkling of blue accents ("the symbol of clean mobility") throughout the car. It's a mild hybrid, which means it doesn't have any electric-only range, with the electric motor and batteries only serving to boost the combustion engine's output and plug the gaps in the engine's power band. Oh, and provide extended start-stop capabilities. 
On the bright side, it's one of those newfangled 48V systems, which is nice at least. This high-voltage electrical architecture allows for the presence of eBooster electric 'supercharger' that ensures power is always there when needed, to boost torque output at low revs and provide extra in-gear punch as revs climb. 
All from a comparatively tiny two-litre, four-cylinder engine, the first time a four-pot has been put into a Maserati in over eight decades. Thankfully, with a total system output of 330hp, it's just 20hp off that produced by the three-litre V6 elsewhere in the Ghibli range. 
As a result of that similarity, the Ghibli Hybrid's zero to 100km/hr dash happens in 5.7 seconds, just 0.1 seconds slower than its combustion-only counterpart. And in spite of its four-cylinder nature, it actually makes a pretty decent throaty growl; a noise Maserati is at pains to point out, is completely organic and not piped-in through the stereo. 
And let me assure you, that's something you'll want to do in the Ghibli Hybrid, since it quite possibly has the most talkative, most charismatic chassis in its size class. Unlike the stoicism and polish of its German counterparts, there's a certain Latin flair about the Ghibli.
It rolls and pitches, to be certain, and that's to be expected of a car this heavy (it's a porky 1,953kg), but it's so pliant and willing that it hides its weight well.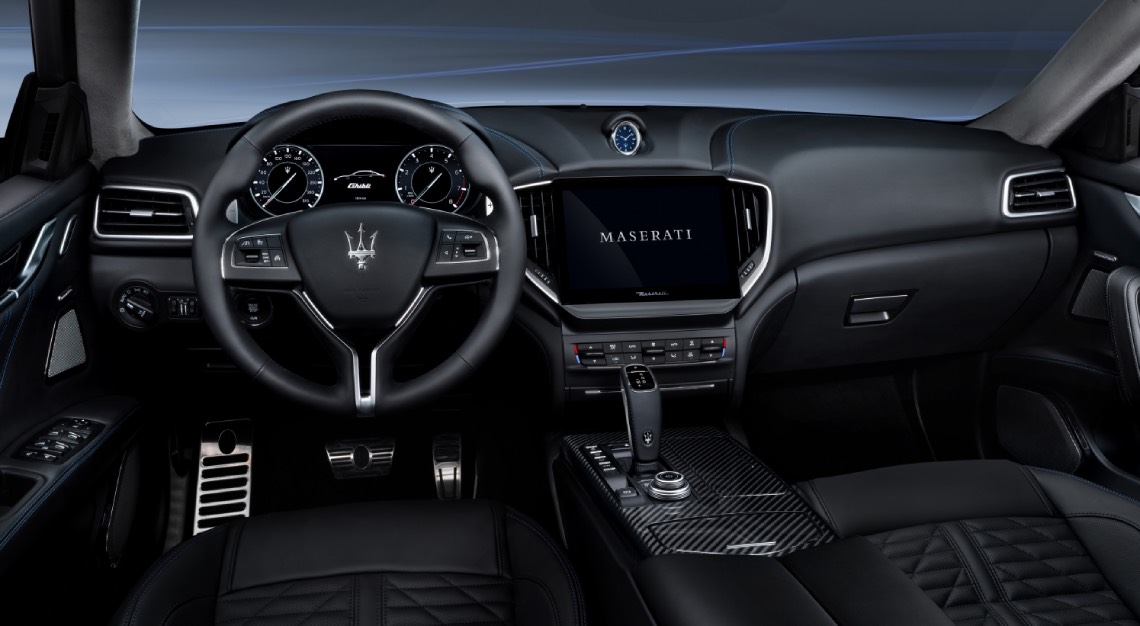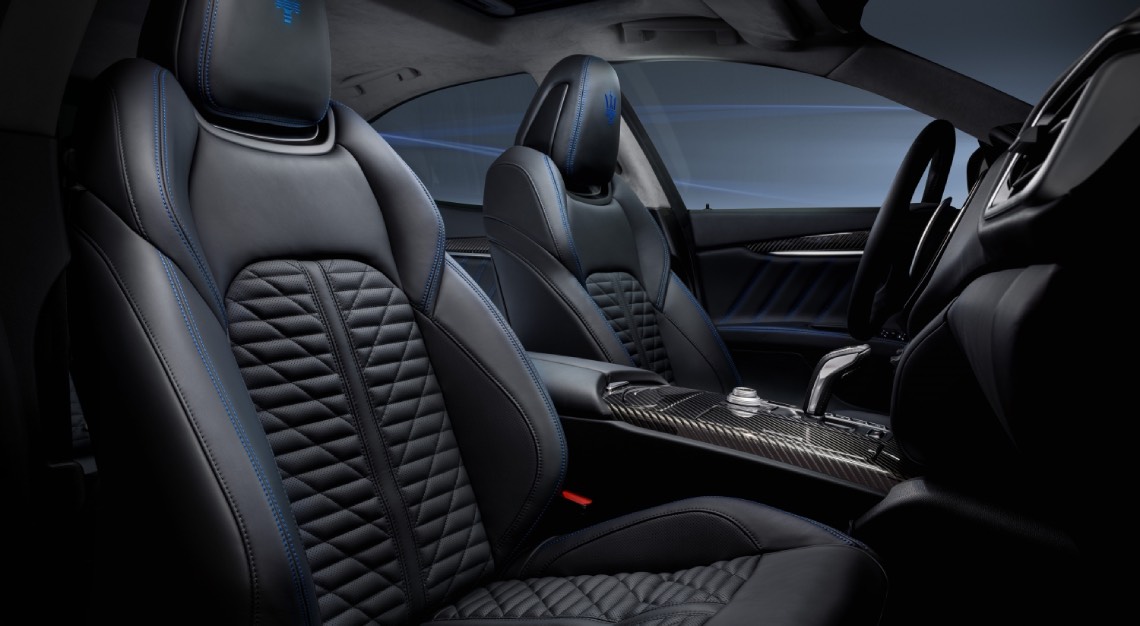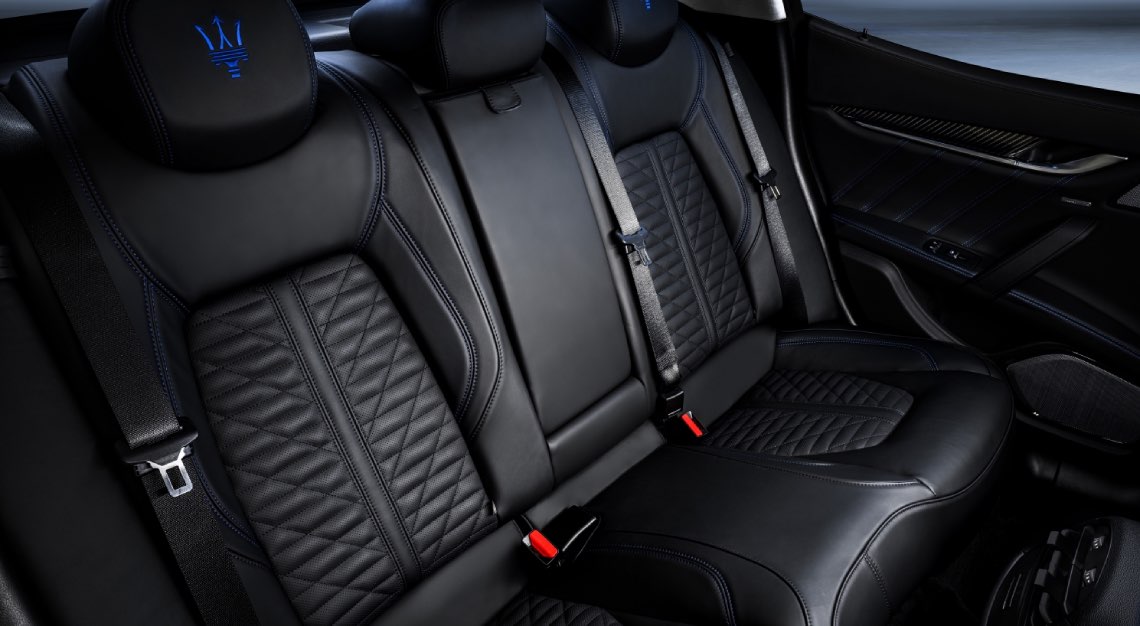 Unfortunately, for all of all the Ghibli Hybrid's plus points, and of which I can tell you there are plenty, especially on the dynamics front, there's no getting around the fact that, in spite of the updates, it's starting to feel its age, particularly in how it still uses analogue gauges for the speedometer and rev counter. 
Yes, there's the new infotainment screen that now has touch functionality, along with its larger size, far better graphics and easier-to-use interface. However, the thin plastics comprising most of the switchgear with their hollow click, and flimsy control stalks makes the Ghibli Hybrid lag behind its segment rivals – Porsche being the gold standard in this respect. 
And how in the Ghibli Hybrid there are some… interesting ergonomics quirks. The shift paddles are too long and have an identical length to the signal/wiper stalks. It's quite minor, to be sure, but also more than a little infuriating at times. 
Is that a small price to pay for Latin flair? Well, only you, the paying customer, can really answer that question. But the addition of the mild hybrid architecture and the engine downsizing brings tangible benefits to fuel economy with negligible performance downsides. It helps too, that the Ghibli Hybrid doesn't feel highly strung at all. 
With that, the addition of the Ghibli Hybrid to the model range might just mean that, for the first time in the model's life here, it just might be a palatable option. 
Engine: 1,995cc, 16-valves, inline-four, turbocharged
Power: 330hp at 5,750rpm
Torque: 450Nm at 4,000rpm
0-100km/hr: 5.7 seconds
Top speed: 255km/h
Transmission: Eight-speed automatic
Fuel consumption: 7L/100km
VES Band: C2 (S$20,000 surcharge)
Price: From S$338,000 (excluding COE, excluding options)