moon landing
In remembrance of the Apollo 8 mission, the first manned mission to orbit the moon, Omega has released its latest Dark Side of the Moon Apollo 8 timepiece (SFr9,000, S$12,400). The lunar orbit mission, which took place 50 years ago, was undertaken by a crew led by Command Module Pilot Jim Lovell with an estimated 50 per cent chance of success, crazy odds which are now immortalised by his famous and reassuringly optimistic words "we'll see you on the other side" engraved on the case-back of this timepiece.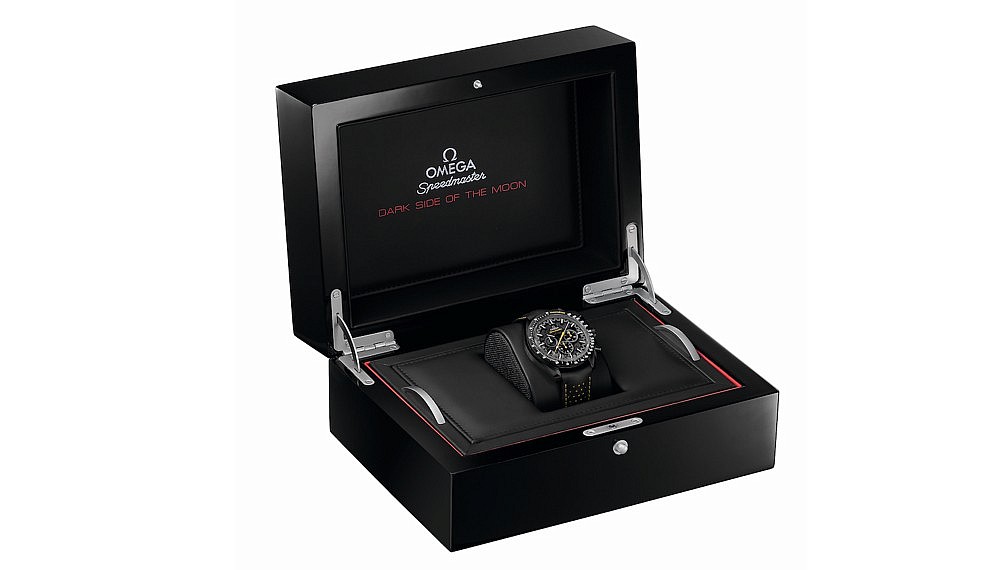 Produced in black zirconium oxide ceramic and yellow colour codes, this timepiece also features a key highlight on the movement and dial which recalls imagery of the lunar surface.
Click here for more updates on Baselworld 2018.