So much has happened in the auction scene in 2018 that it can be said to be the ultimate record year for auctioneers
In May, a rare Rolex Ref 6062 nicknamed Bao Dai (after the Vietnamese emperor who owned it) went under the hammer at a Phillips watch auction in Geneva for over US$5 million (S$6.6 million). This came just six months after the auctioneer sold a stainless steel Patek Philippe perpetual calendar Ref 1518 for US$11,136,642 (S$14.6 million). In October, Phillips again made headlines as it commanded a New York auction for the Paul Newman Daytona, which had been owned and worn by the legend himself. Bidding started at US$1 million (S$1.31 million) and closed at US$17.8 million (S$23.8 million), making it the most expensive Rolex and wristwatch of all time.
With the auction scene on fire over the past couple of years, more people are turning to it not just to hunt for rare treasures but simply to buy or sell anything from pre-owned and limited-edition pieces to out-of-production references – and unearthing a few new gems in the process.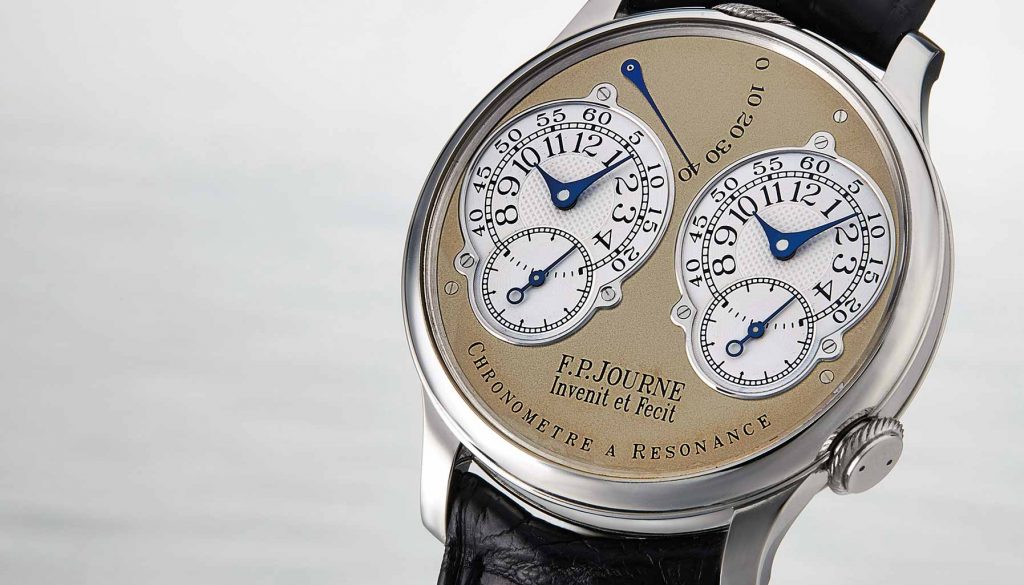 FP Journe
The beauty of an FP Journe timepiece lies in its unique peculiarity. As an independent watchmaker, Journe made watches only he could dream up. The 61-year-old Frenchman has won more accolades and awards than he cares to remember, particularly at the Geneva watchmaking Grand Prix where he picked up the most coveted award, the L'Aiguille d'Or, not once but twice. The first time was in 2004 for the Tourbillon Souverain and then in 2006 for the Sonnerie Souverain.
By virtue of their limited production numbers, FP Journe timepieces don't show up a lot in auction rooms but when they do, they often draw bidders in droves. At the 2015 and 2017 Only Watch auctions, Journe's unique pieces pulled in big money for the charity. The 2015 Tourbillon Souverain bleu was estimated at between SFr250,000 and SFr400,000 (S$342,000 and S$548,000) but closed at SFr550,000 (S$754,000), while the 2017 Monopusher Split-Seconds Chronographfetched SFr1.15 million (S$2.06 million), unseating the Philippe Dufour Duality as the most expensive independent watchmaker's timepiece sold 
at auction. With so much attention on Journe now, coupled with his unrivalled watchmaking skill and small-scale production, it's certain that his watches will continue to rise in value.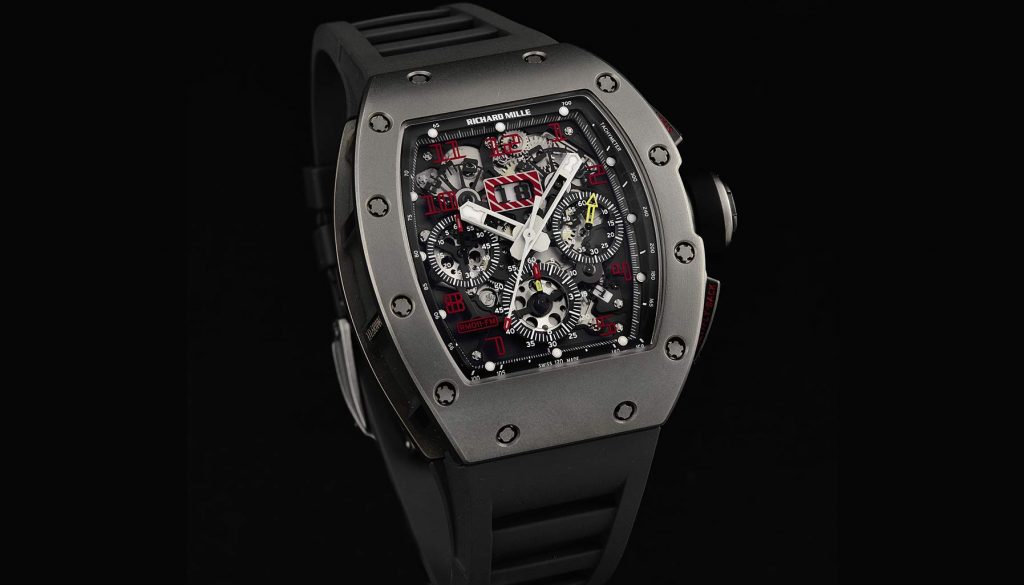 Richard Mille
It's not often that a watchmaker's creation creates excitement in spheres other than its own, but Richard Mille has the ability to do that. Many a jaw has dropped and many a mind blown each time he releases a novelty, which only seems to get increasingly outrageous.
In many ways, a Richard Mille timepiece is the antithesis of a typical auction room winner; it's the exact opposite of a classic Patek Philippe, for starters. Yet, the demand for his watches have never been higher. At a Sotheby's auction in April 2017, Richard Mille's watches dominated the event, selling all five of its timepieces, two of which made it to the auction's top five lots.
Two months later, a rare RM056 Prototype No. 2 cased entirely in sapphire fetched US$1.2 million (S$1.57 million) at a Christie's auction in New York. A similar model with a tourbillon calibre, an RM56-02 numbered 10/10, sold at a Sotheby's auction in Hong Kong in October for HK$14.5 million (S$2.4 million). This is the highest sum paid for a Richard Mille timepiece at auction.
Richard Milles may not have much in common with typical auction stars, but the same rules apply and collectors are hot for the rare and limited-edition models. It's been 17 years since Mille started the business and references made in the early and mid-2000s are beginning to appear on the auction scene, ostensibly as early adopters trade up for newer, sexier models.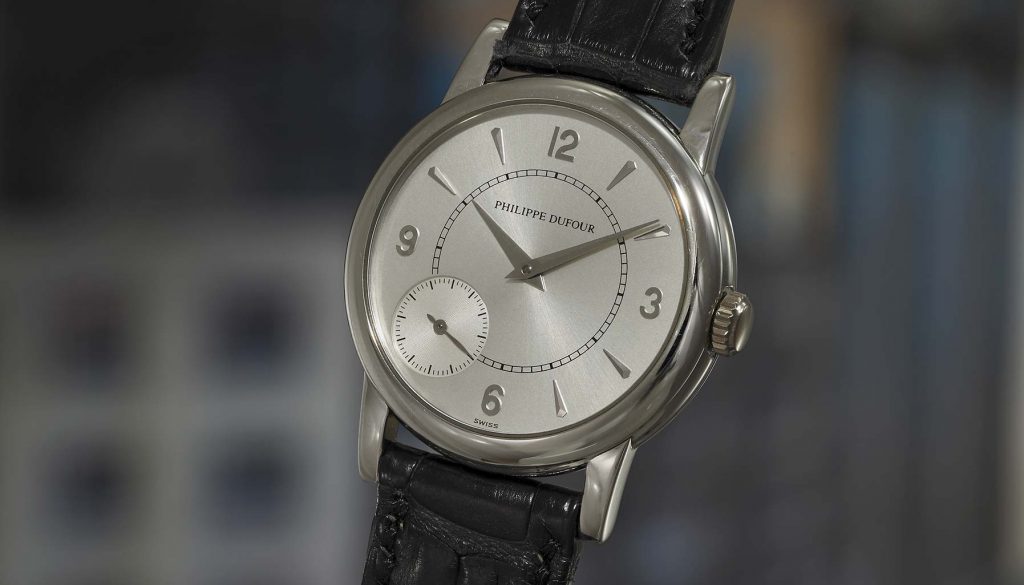 Philippe Dufour
He is unanimously admired and universally applauded. Philippe Dufour is the last of the great old masters in classical, traditional, independent watchmaking. He was the first to have made a grande sonnerie wristwatch and a wristwatch with twin escapements named Duality. Only nine Dualities were made, one of which appeared at a Phillips auction in New York – the same one that sold the Paul Newman Daytona – and exchanged hands for US$900,000 (S$1.18 million). As rarity is one of the most prized qualities of a timepiece, and as handcrafted watches become ever more scarce, landing a Duality is literally like striking the lottery.
Dufour had also produced a simpler timepiece humbly named Simplicity, but even though it's simple in terms of function, and not quite as rare (around 200 pieces have been made), it was finished so perfectly it could well be the ultimate symbol of high watchmaking. These pieces keenly reflect Dufour's watchmaking philosophy, which makes sense especially when they're made by his own hands or under his watchful eye. The man is also 70 this year – just saying.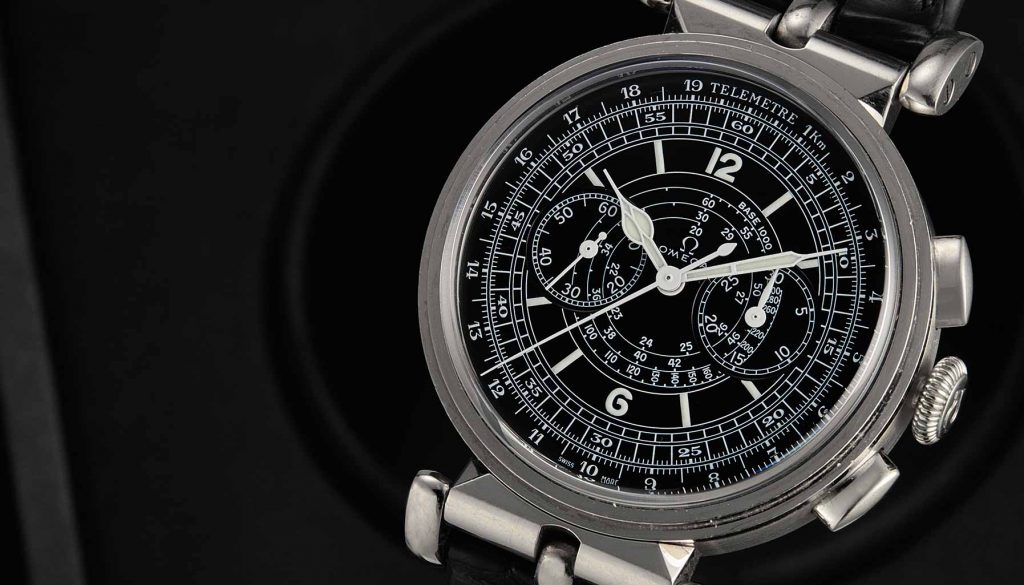 Omega
Consistently doing okay at auctions, Omega is one of those middle-of-the-pack brands that bring in the numbers but always fall short of making headlines – until now. For the most part, Omegas that make it to the auction block are the Speedmasters, the occasional, rare limited-edition Moon Watch or one of the vintage Seamasters or Constellations. But for the first time, in November 2017 at a Phillips auction in Geneva, bidders were shell-shocked by a unique prototype tourbillon Omega, which was the object of a 19-minute bidding war and set the world record for any Omega sold at auction. SFr1.4 million (S$1.92 million) was the final hammer price for this timepiece that dates back to the 1940s.
This stainless steel timepiece is one of Omega's rare watches with a tourbillon regulator but unlike usual watches with the complicated device, this one does not display it for all to see. The reason goes back to the company's quest for timekeeping precision between 1947 and 1952, during which it had made 12 calibres for various Observatory trials. It's not every day that one comes across a million-dollar Omega, so the next time you see an Omega that's kind of peculiar, maybe don't ignore it.
A Lange & Sohne
With an annual production of just 5,000 watches per year, A Lange & Sohne epitomises luxury watchmaking like few brands do. This German watch manufacture is often compared to Swiss peers like Patek Philippe and Vacheron Constantin in terms of quality, and the reason is simply because there is no German equal for A Lange & Sohne. Many of its watches are straight-up Holy Grail material; the Tourbograph Perpetual Pour Le Merite, the 1815 Rattrapante Perpetual Calendar, the Lange 1 Tourbillon, the Double Split, not to mention all the watches in the amazing Handwerkskunst collection … what's not to love?
But the more hotly desired models are, in fact, non-complicated classics like the original Datograph in platinum and the original Lange 1 in yellow gold that have gone out of production, while special pieces like the Lumen series as well as limited editions like the honey-coloured gold series do well at auctions. The average value of an A Lange & Sohne may not yet be on par with that of contemporaries like Patek Philippe, and the auction prices are still a few notches below list price, but hey, buy-low-sell-high is the mantra right?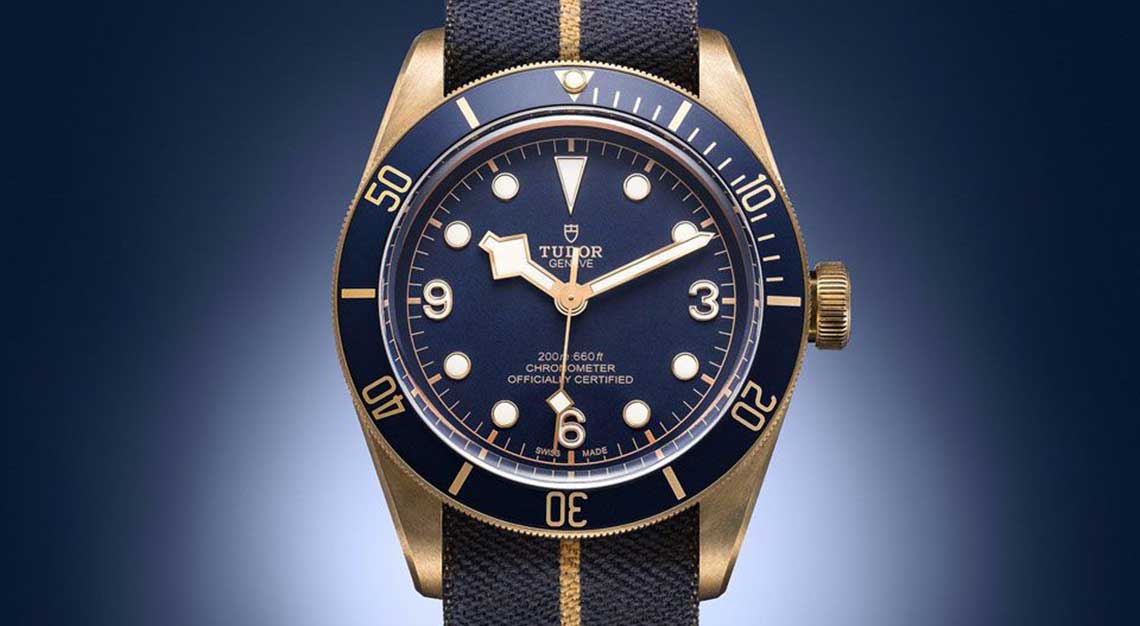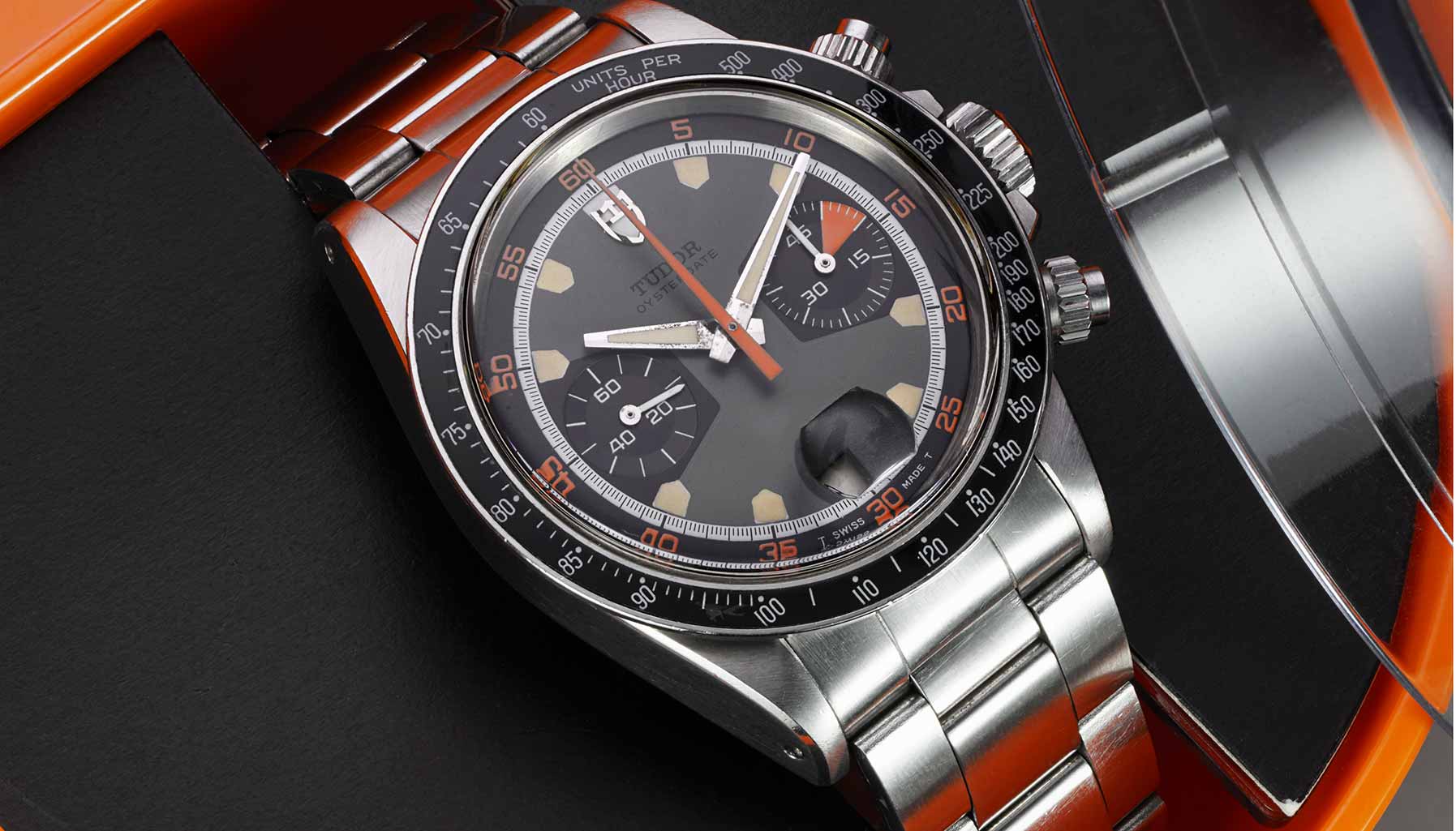 Tudor
Who knew this late bloomer would turn out to be a great horological investment too? This little brother of Rolex is little no more, as it soared year after year in the popularity polls. It all began in 2012 when the company released Heritage Chrono, a watch that combines vintage style with trendy vibes. That watch started a whole line of vintage throwbacks and then in 2014 Tudor hit the jackpot with a watch called Black Bay. That's the one with the unmistakeable snowflake-shaped hour hand.
Multiple variations of Black Bay had been made over the years, with demand outstripping supply. Special pieces like the limited-edition Black Bay Bronze Blue for Bucherer and the limited-edition green model for Harrod's are all collectors could talk about. But what earned Tudor's spot in modern horology's hall of fame are the insane hammer prices it commanded at Only Watch, a charity auction event. In 2015, a Tudor ref 7923 Submarinerestimated at between SFr3,500 and SFr4,500 (S$4,800 and S$6,200) fetched SFr375,000 (S$514,000), while in 2017, a Tudor Black Bay Bronze One with a left-hand crown sold for SFr350,000 (S$480,000). Granted they're for charity but the spill-over effect on the commercial market will not go unnoticed. In fact, vintage Tudors are already being exchanged online for five-figure sums.