A nexus point of design and audio superiority, this is the Beosound A5 speaker
Bang & Olufsen unveils the latest addition to its lineup: the portable Beosound A5 speaker. Crafted in collaboration with Danish-Italian design duo GamFratesi, the speaker seamlessly mixes the best of northern and southern design cultures. And all the while delivering the immersive sound, exquisite craftsmanship, and durability that Bang & Olufsen is renowned for.
Available in two colourways, the Beosound A5 comes in a natural aluminium variant, featuring a woven paper fibre front and a light oak handle; the black anthracite aluminium look, adorned with a dark oak wood speaker cover and handle, channels the aesthetic of winter woodlands.
Blending portability and home audio capabilities, the Beosound A5 possesses an IP65 water and dustproof rating that makes it an ideal companion for outdoor adventures. With over 12 hours of playtime and a wireless phone charger integrated into the top panel, the Beosound A5 represents Bang & Olufsen's most versatile speaker to date. It can be controlled via the Bang & Olufsen App, which offers a seamless user experience.
Design-wise, GamFratesi drew inspiration from various sources to create the Beosound A5's design, like the elements are taken from the iconic Beolit series. The speaker's soft organic curves and natural materials pay homage to the Beolit 607, launched in 1961. Additionally, GamFratesi incorporated design cues from the wooden teak finish of the Beolit 800 and Beolit 1000, originally designed by Jacob Jensen in the late 1960s and early 1970s.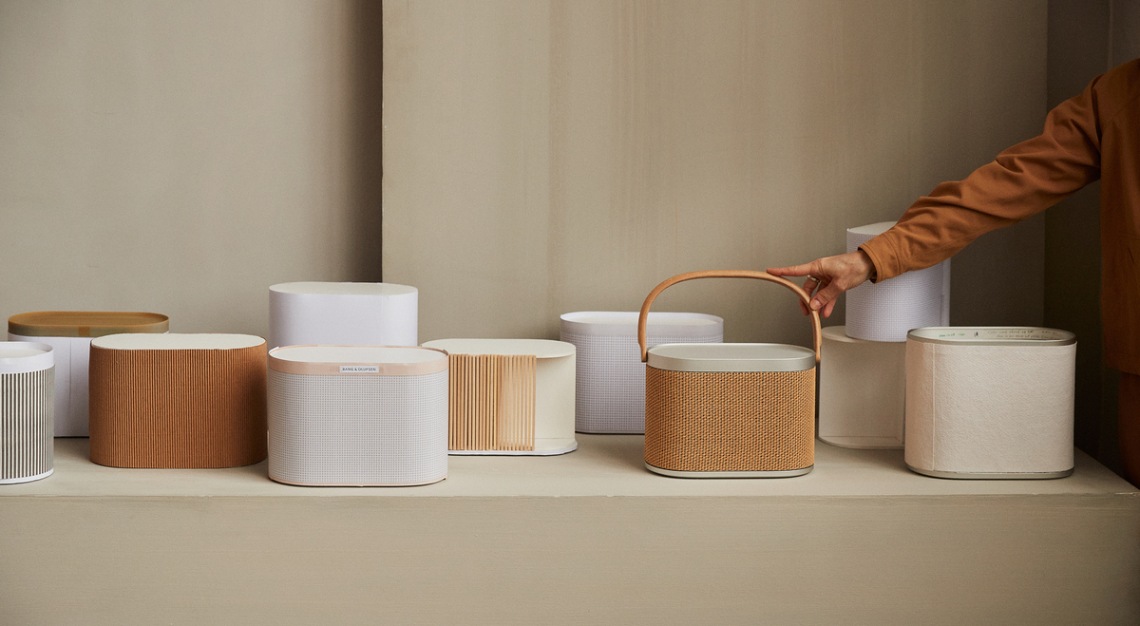 Within, a four-way driver setup and four digital amplifiers, make this a formidable speaker. The Beosound A5 delivers impressive power and precise audio quality. Boasting a combined 280 watts of power that includes a 5.25″ woofer, two 2″ midrange drivers and a ¾" tweeter, the speaker fills large rooms with dynamic 360-degree sound.
Bang & Olufsen's commitment to longevity is exemplified in the design of the Beosound A5. The modular construction allows for easy servicing and repairs, ensuring extended product lifespans instead of replacing the entire speaker. The company continues producing easily exchangeable front covers in new materials and colourways, enabling the Beosound A5 to evolve with customers' changing styles. This also supports a circular economy, where components can be disassembled easily, and high-quality materials can be recycled.
Beyond its physical craftsmanship and modular design, the Beosound A5 features the Mozart software platform that offers up-to-date audio, connectivity, and software design features. Bridging the heritage of the past, the technology of the present and the innovation of the future, the Mozart platform will evolve with emerging tech and unlock new listening experiences for years to come.
With the Beosound A5, Bang & Olufsen has once again redefined the boundaries of design and sound. It's a harmony of Scandinavian aesthetics, powerful audio performance and future-ready tech. It looks good and sounds good, a perfect embodiment of timeless design and exceptional sound quality.