Mr Bucket, a local chocolaterie on Sin Ming Road, sells bon bons made from cacao sustainably sourced from around Asia. Look forward to oddball flavours like mala and soy sauce
A box of chocolate is often considered a cop out when it comes to gifts. You know, like a last resort picked off the shelf of a supermarket or convenience store. But that's not to say chocolate will not be appreciated, once you get to know the amount of hard work that goes into every piece, from bean to bar, truffle or bon bon.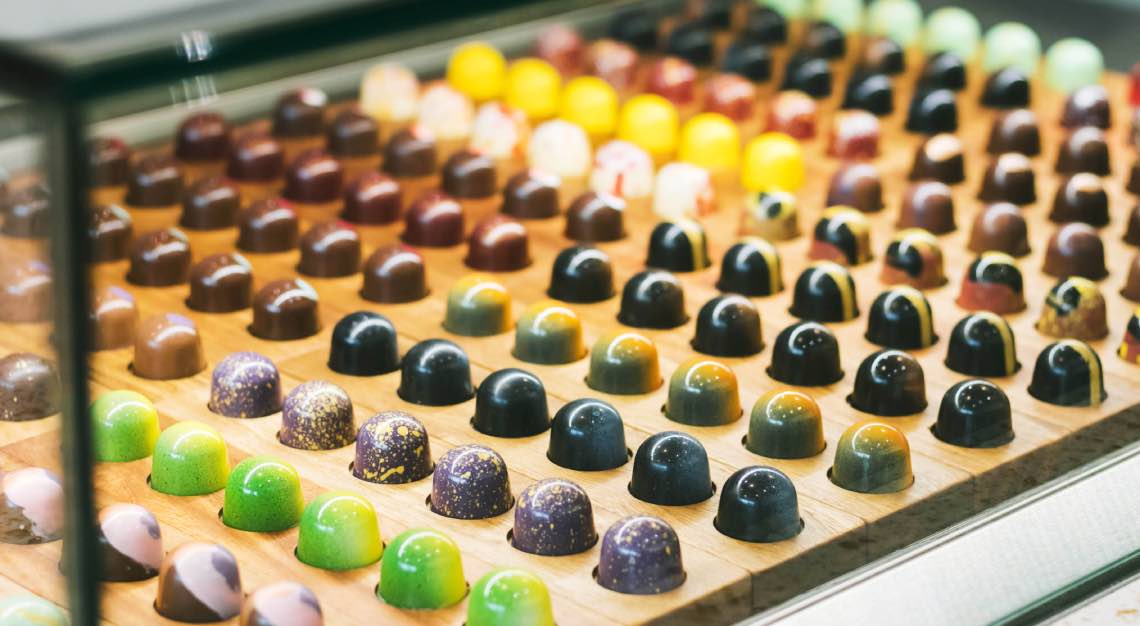 Chocolate, like wine, is a product of its terroir, whether it's climate, soil or altitude. Even the way the cacao is harvested matters. For instance, most of the chocolate that we buy starts with child labour (this happens in Africa), and that will only leave a bad taste in the mouth. Mr Bucket, a boutique chocolaterie situated along the heartlands of Sin Ming Road, uses only sustainably sourced cacao from Asia; the Philippines and Malaysia, to name a couple. Its plan is to put Asian cacao on the map and prove that it can match up to its South American or African counterparts.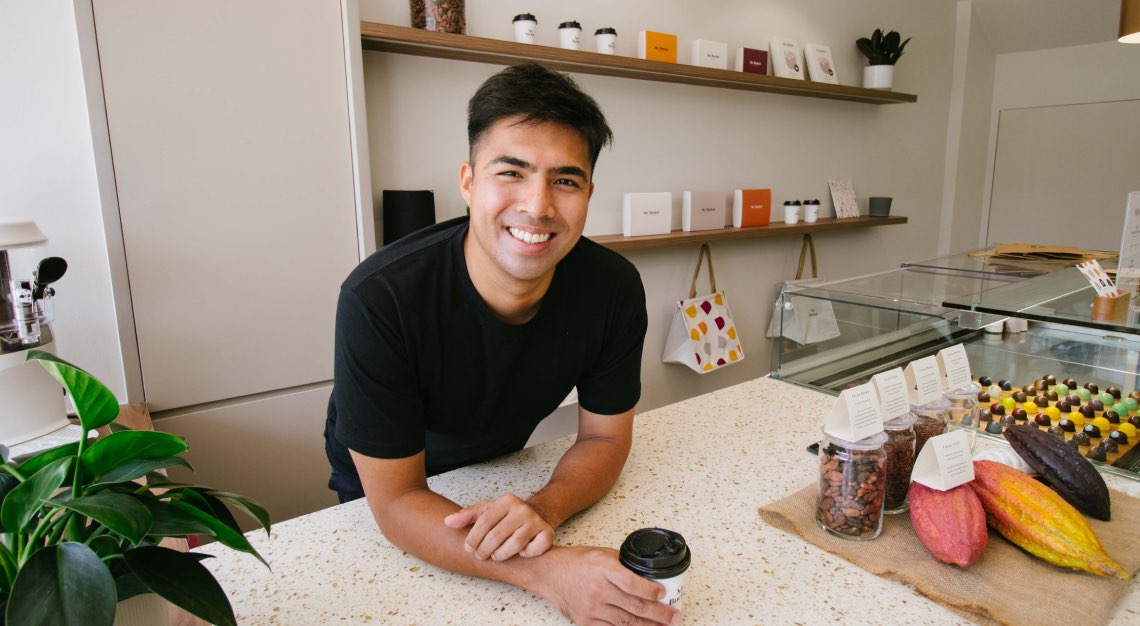 Founded by Jerome Penafort and named after our pal, Charlie Bucket (from Charlie and the Chocolate Factory), the space offers a peek into its chocolate-making process (you'll find a former Odette pastry chef leading the fort) and a showcase of single-estate bars, hot chocolate and over 25 kinds of bon bons.
These delicious confections, each made of an oozy filling and a thin chocolate shell, feature everything from single origin classics to the oddball infusion like Mala, Double Soy Caramel or Salted Egg Yolk. The Mala, made from Sichuan peppercorn oil from Hao Zhang Ji Chicken Claypot in Boon Lay, has just the right amount of kick, while the Double Soy Caramel tastes better than it sounds. It comes with caramel made out of dark and light soy sauce, and this is paired with dark chocolate to create that balance of sweet and savoury.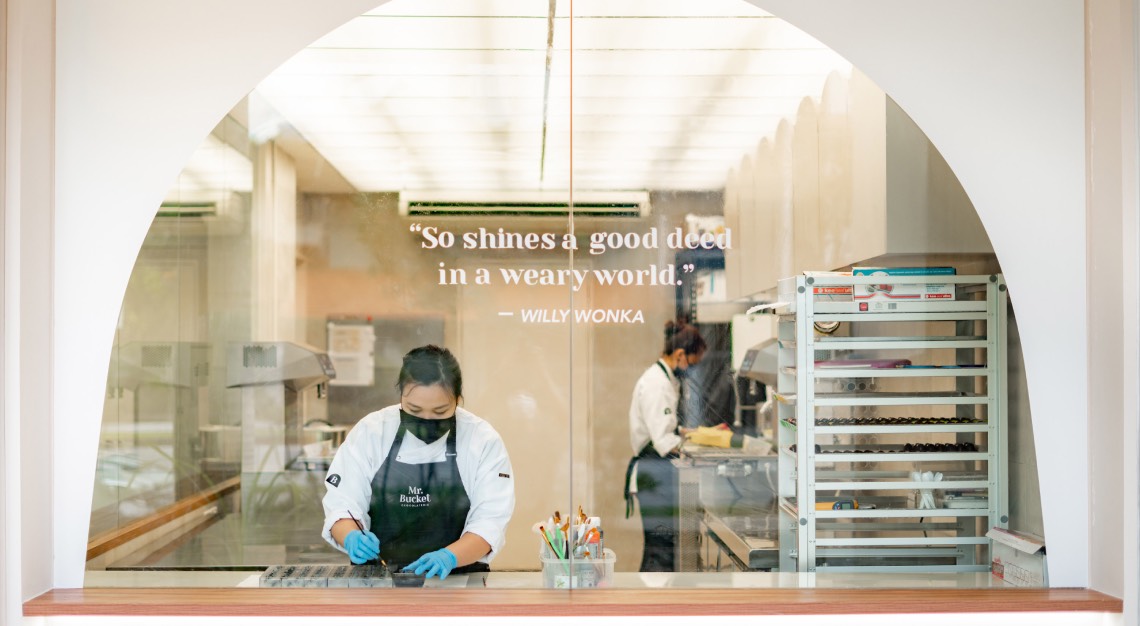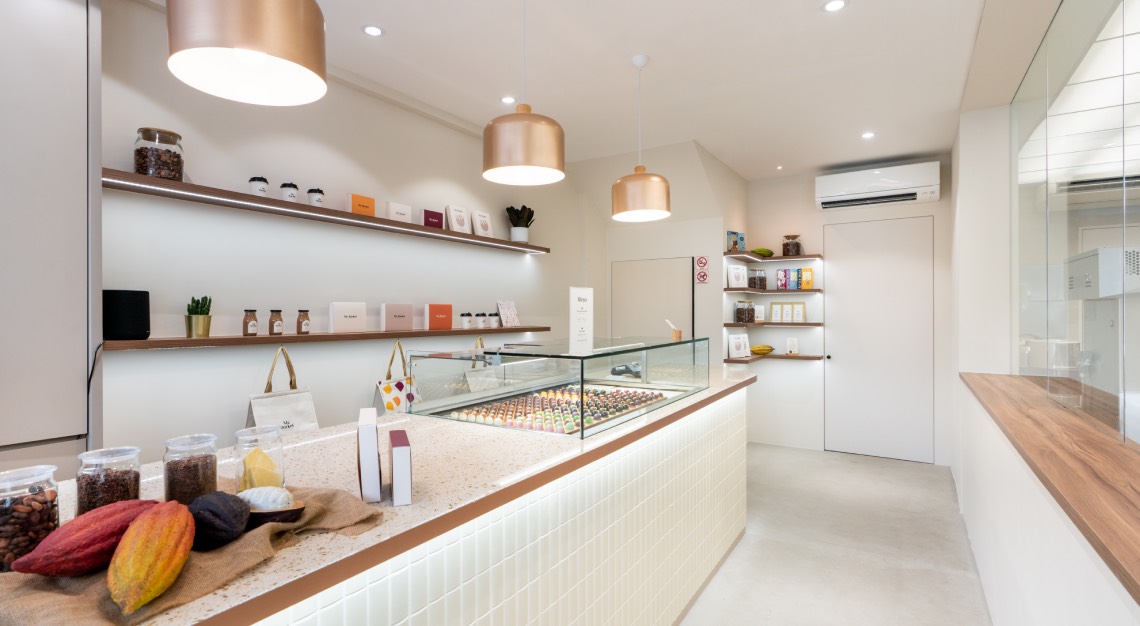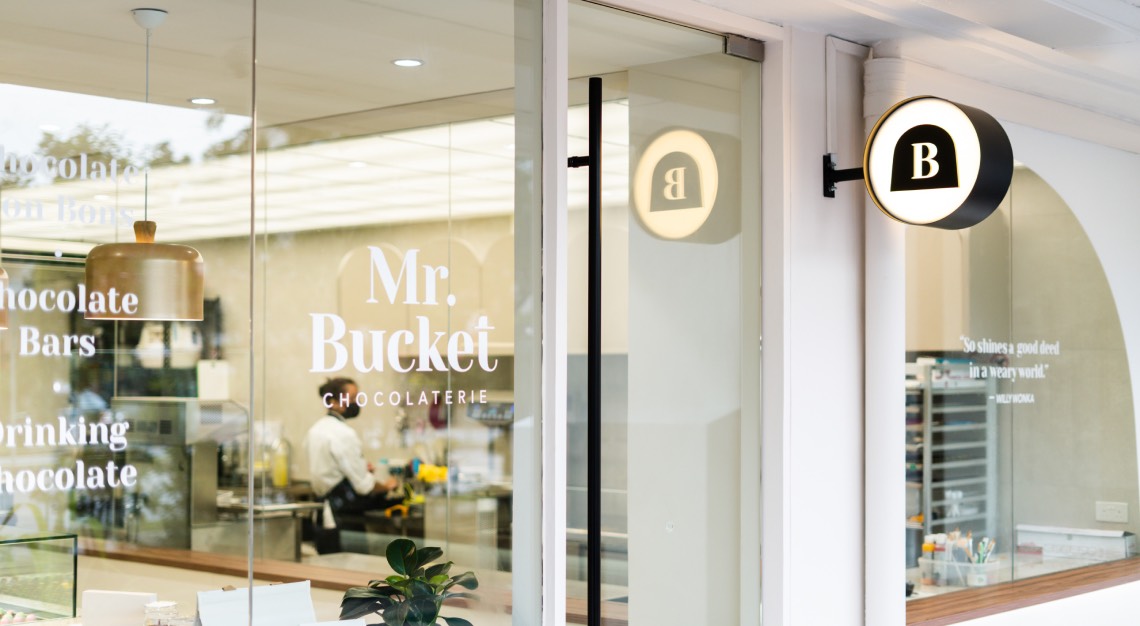 Before taking the plunge, we suggest going for the Flight (S$10 for any three and a cup of cacao tea) before going by the box – S$19 for six or S$32 for 12. If you like what you're having, you can eventually start customising your own boxes online. Delivery is complimentary for orders above S$50; so knock yourself out.
Mr Bucket
23 Sin Ming Road
01-15
Singapore 570023
This story first appeared in January 2021, which you may purchase as a hard or digital copy