We catch up with Ray Barbee—skateboarder, musician, photographer and fully paid-up human being—on a Leica collaboration that ticks a load of boxes
Ray Barbee knows how to respond. Quickly. A master skateboarder in his day, Barbee did much to put the 'freestyle' form of the sport/hobby on the map, blazing the trail with friends and cohorts who seemed drawn to his charisma and passion. Being also a musician and a feted photographer, Barbee is every inch the modern-day polymath with vast 'street cred', but one senses that he'd be mortified by the description. It would be too highfalutin for a seemingly modest man with a healthy sense of reality and responsibility.
With the exception of the moves he was capable of executing as a skateboarder, everything else that the man seems to do is carried out with a laidback, seemingly effortless ease. He would refer to his accomplishments as 'pastimes', with a level of humility that is in no way disingenuous. At 52 years of age, and now with a wife and two sons—which is not very "rock and roll" admittedly—he strikes one as being a happy man who recognises his good fortune. 
As Thomas Hardy once said, "character is fate", and this seems to work well for an individual who appears to have a very grounded sense of self and a genuine appreciation for those who have enabled him to achieve what he has.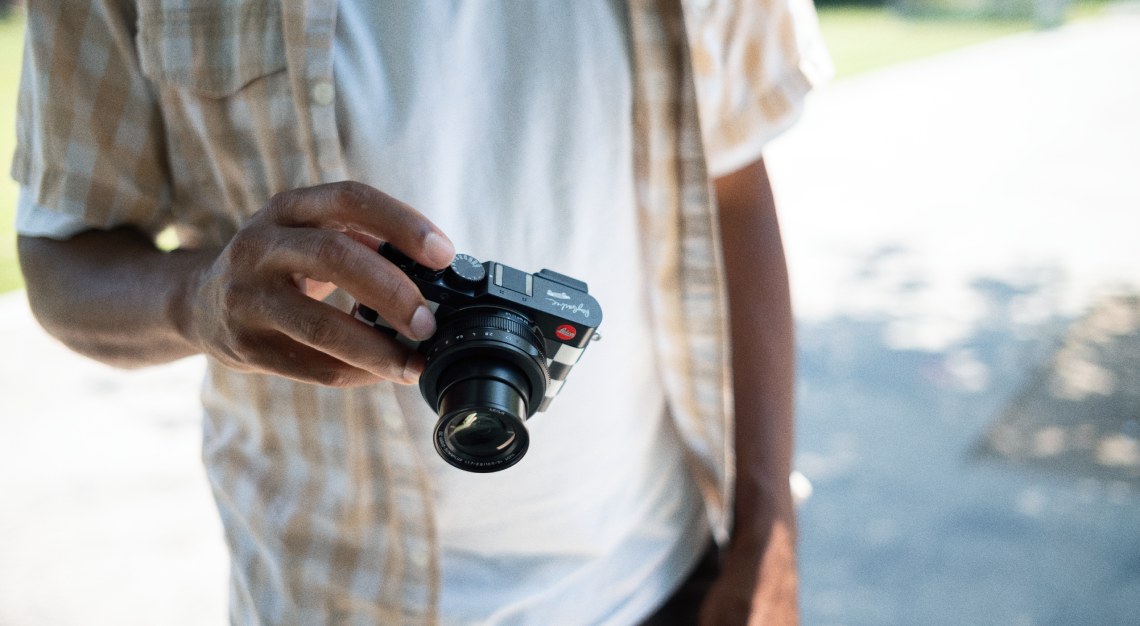 Responding quickly is important when you're carrying out an intricate (possibly dangerous) move on a skateboard, and it's just as important in photography. The ability to recognise a moment that is worth capturing is what distinguishes those with an eye for a photo from the hapless 'point and click/hope' hacks that proliferate on social media. 
Barbee describes his Leica M6 camera as "an appendage'. He is rarely without it—except in the bath, perhaps—because he has always been keen to gather embraceable moments and capture them, as meaningful points in a life journey. His body of work is almost a treatise on a socio-political movement that charts the history of skateboarding from an apparently meaningless pursuit indulged in by feckless youths, all the way through to a highly organised and very disciplined professional sport that has gained mainstream support and acceptance—a veritable movement movement.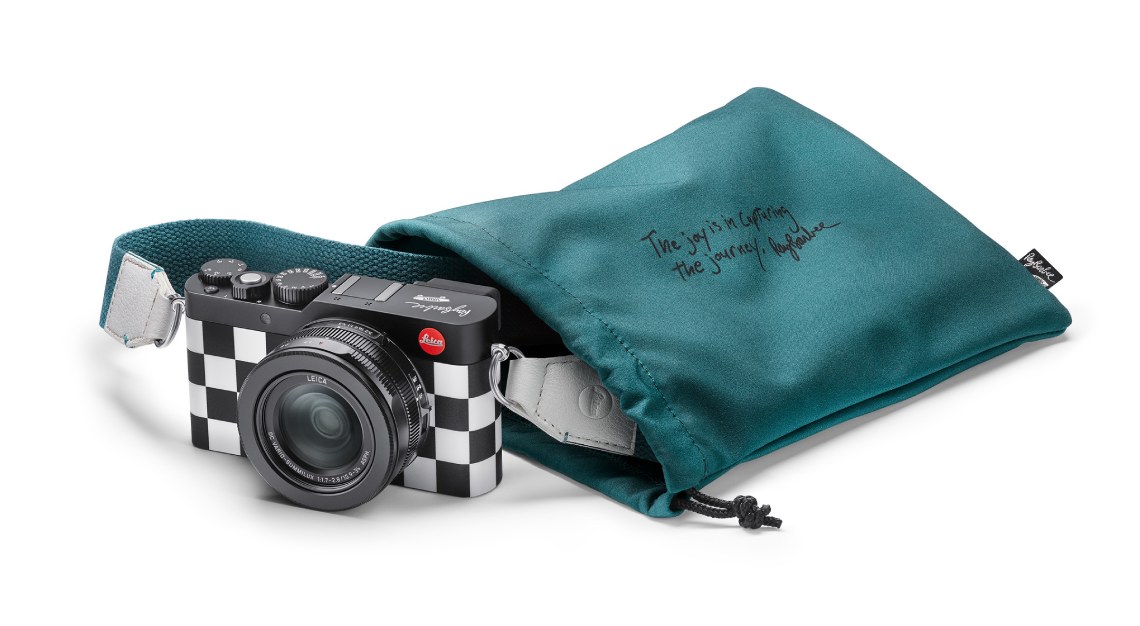 Barbee's role in this, particularly in the US, can't be overstated. He picked up photography to start capturing the "amazing skateboard trips we would go on." He found "a lot of joy in documenting the experiences." Learning on the job, so to speak, Barbee was able to hone his craft, partly relying on the kindness of friends (and maybe a few strangers) by picking up tips and techniques.
"I'm a self-taught photographer," he readily admits, but he had some good people to guide him along the way. "Mostly I learnt from my talented friends who are skate photographers. They put up with all my questions. I also learnt a lot from photography books—particularly those that contained photos of my heroes. There is endless teaching," he concludes, "in looking at amazing work."
This all explains the ongoing collaboration and the marriage made in heaven between Ray Barbee, Leica and Vans. Already a huge fan of both brands, Barbee says that he is "beyond honoured" to have a special, limited-edition camera in his name. The Leica D-Lux 7 Vans x Ray Barbee "encapsulates the spirit and lifestyle of skateboarding culture" and is an aesthetically pleasing piece of kit, complete with Vans' iconic checkerboard pattern and Barbee's signature.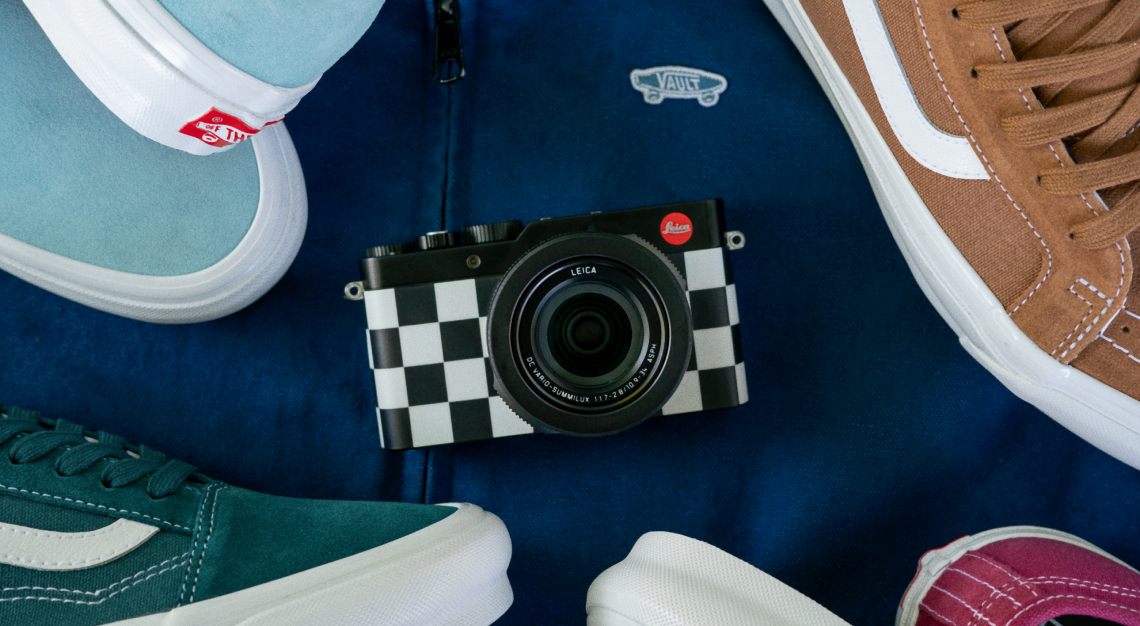 Is it a risky enterprise? Possibly, considering the price point, but then risk is what Leica and Barbee are all about. "I hereby decide," said Ernst Leitz II in 1924 when starting Leica production, "the risk shall be taken." And it was worth taking, as Leica established itself as the manufacturer of top-quality cameras with legendary lenses (on which Barbee has been resting his faith for years) that proved perfect for the 'point and shoot' style of photography. "Most of life involves some kind of risk," says Barbee, when I ask him about Leitz's quotation and the apparent connection. "I find that risk is where fun lives, especially with the things I'm interested in."
Barbee analogises his life to a quilt—an ongoing design process with material being added with each discipline and experience engaged in. Despite having achieved so much already in his life, he's no way near done yet. "I hope that I'll always have a sense of wonder," he says, "that will keep the quilt building until my last breath." 
In the association between an individual and two brands that has more than a touch of consanguinity about it, Barbee, Vans and Leica have forged a collaboration that is very much of and for our times. An ideological snapshot, perhaps, of a harmonious symbiosis.