Welcome to On The Table, where we feature recipes by Singapore's best chefs and bartenders. In part four of this series, we speak with Mel Chavez from Smoke & Mirrors about his work and the kampung life
Barring the pandemic that has largely throttled the rampaging beast that is the global economy, Singapore has been firing on all cylinders in its spirited trot from Third World to First. It's not just about peaking GDP numbers, but also solidifying national identity, and growing stature and sophistication on all fronts – not least in the area of beverages.
"Cocktail bars are booming in Singapore and the scene is getting bigger and better every year. Singapore is one of the top places in the world to have a drink, on par with New York and London, and we've got many bars here listed on the World's 50 Best Bars," says Mel Chavez, assistant bar manager at Smoke & Mirrors, the rooftop bar at National Gallery Singapore. It sure looks like it, as we chat at the bar's open area, with a gorgeous panorama of the Padang flanked by Singapore's postcard landmarks (Marina Bay Sands, Art Science Museum, Esplanade, etc.) arrayed like pieces on a chess board.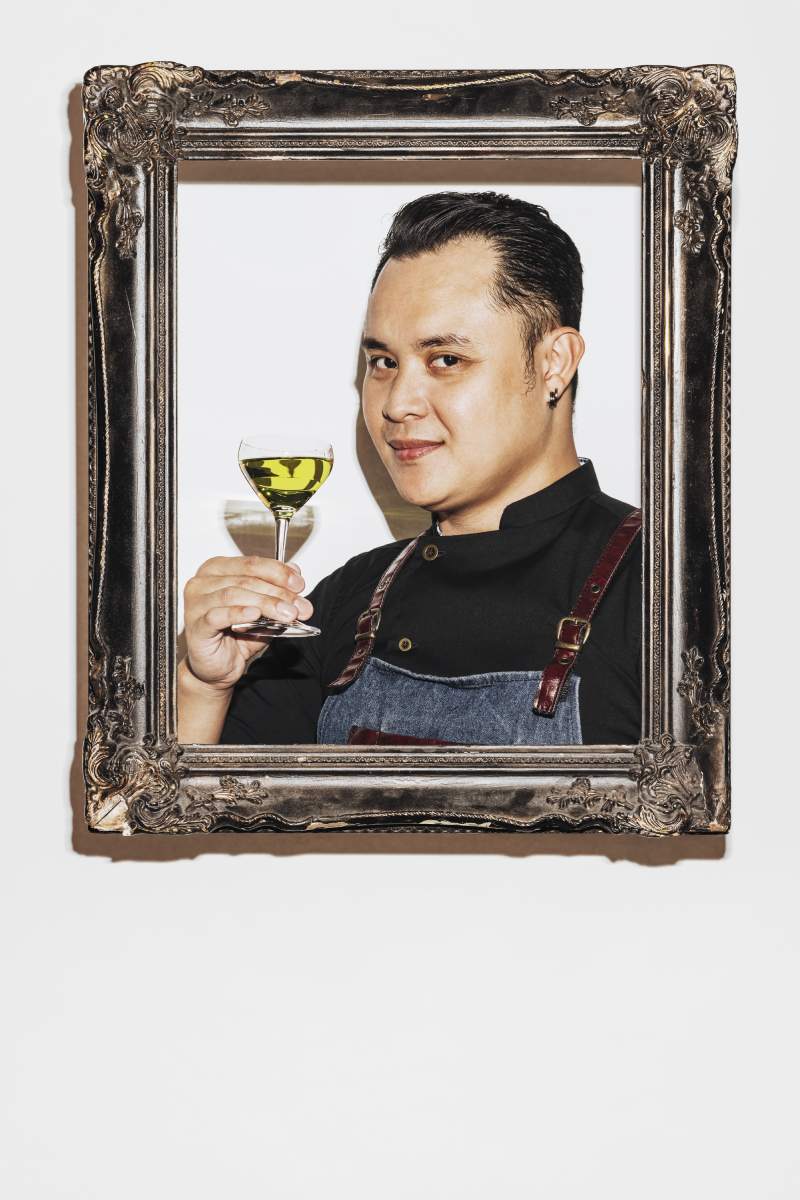 "I've been in the business for 13 years," says Chavez who hails from the Philippines. "I started when I was 18 years old." Some credit for this goes to Tom Cruise; even two decades after Cocktail, bartending was still cool enough to draw a starry-eyed Chavez. "In those days, flair bartending was all the rage in the Philippines. It was all about the skill with flipping bottles and going for competitions. I think 70 per cent of flair bartenders got into it because of Tom Cruise. It was amazing, watching them, and from there I got my interest in bartending."
It's been 10 years since Chavez has worked in Singapore. "During this time, F&B has changed so much in terms of quality and also expectation. In the past, you tend to get the standard cocktails; but these days, you've got bartenders or mixologists taking the effort to source and prepare the best ingredients for the best cocktail; flair bartending has also taken a back seat to achieving perfection in taste, presentation, serving temperature," explains Chavez. 
All that know-how now finds a delectable outlet in Smoke & Mirrors' collaboration with National Gallery to create unique cocktails inspired by the latter's paintings and spaces. Particularly, Life by the River by Liu Kang is an ironic choice in more ways than one. For starters, it's nothing like the Singapore we project to the world: it's a scene of the kampung life, complete with huts on stilts and villagers mingling by the river. How would a Filipino find a connection with this rustic scene that is foreign even to most Singaporeans today?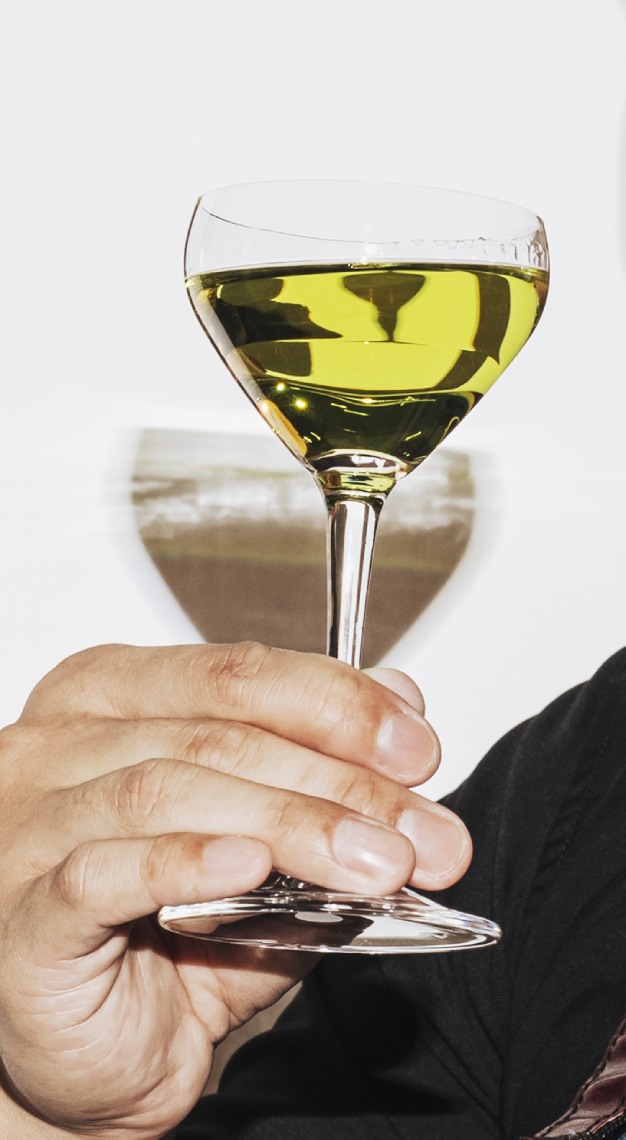 "In Singapore the kampung life is already gone, but we still have it in the Philippines. Also, I lived in the countryside as a kid and I drew inspiration from this in creating the cocktail." Yet, can something so urbane as a cocktail properly reflect a kampung? Explains Chavez: "In a kampung, you don't have the luxury of getting a fancy cocktail. You simply buy some alcohol, add calamansi, some water and just drink it. What you'd have is usually a strong spirit. From this, I decided I'd do something quite strong, so I based it on a martini. Kampung life is also about living on what you get in your backyard: vegetables, spices, fruits, like melon, cucumber. That's why Life by the River has melon in it. Then we have Hendrick's gin for its infusions of rose and cucumber. Lastly, I added sherry – to link the cocktail to the Western influence of the painting."
For a taste of the forever-gone kampung life, Life by the River is available at Smoke & Mirrors. Alternatively, one can book the Art x Cocktails Tour available on weekends at the National Gallery, a 60-minute guided tour that includes a cocktail from the The Real Art of Drinking Menu at Smoke & Mirrors, a collection of 10 cocktails inspired by the art and spaces at the National Gallery. 
Life by the River
By Mel Chavez, Smoke & Mirrors
30ml Hendrick's Gin
15ml Manzanilla Sherry
5ml melon liqueur
5ml dry vermouth
1 dash of lime bitters
Lemon peel or coin
Melon jelly or melon ball garnish on a cocktail toothpick
Chill a cocktail or martini glass by placing some ice within. Prepare your mixing glass by adding ice until it is about 3/4 full. Add the first five ingredients into your mixing glass. Stir for 12 to 15 seconds. Keep going until the drink is well-chilled and stop before it gets diluted. Once ready, remove the ice from your serving glass. It is now chilled and ready to receive your cocktail. Pour the contents from your mixing glass in and gently squeeze a coin or peel of lemon above your mix for some citrus zest. Finally, add the melon garnish. 
Smoke & Mirrors
1 St. Andrew's Road
National Gallery Singapore, 06-01
Singapore 178957
Tel: +65 9380 6313
This is a Robb Report Singapore x William Grant & Sons initiative that first appeared in the October 2021 issue. Purchase it as a hard or digital copy, or consider subscribing to us here