In One For The Road, we speak with the best bartenders and get to know them better. Here, Sophia Kang of Manhattan proves that modesty and diligence will take you places. She also shares the recipe for 3000, a chocolate cocktail that will warm the belly and more
For a head bartender at Manhattan, a bar consistently recognised as one of the best in the world, Sophia Kang is remarkably unassuming. There is a stoic calm about her, a poise of an experienced hand who's seen it all.
Mind you, she would be the first to tell you that she has some way to go, even though she has been with the establishment for seven years. But she loves the environment and the learning opportunities that it offers. "I think that's the good thing here. I think that's one of the biggest reasons that I stay here," she explained.
Modesty, it seems, runs freely on tap from her veins. "I'm still trying to figure it out," she laughed when I asked about her qualities that got her the role.
"Perhaps", I offered, clutching at straws, "it's something that you do every day?"
"Maybe, I guess," she shrugs.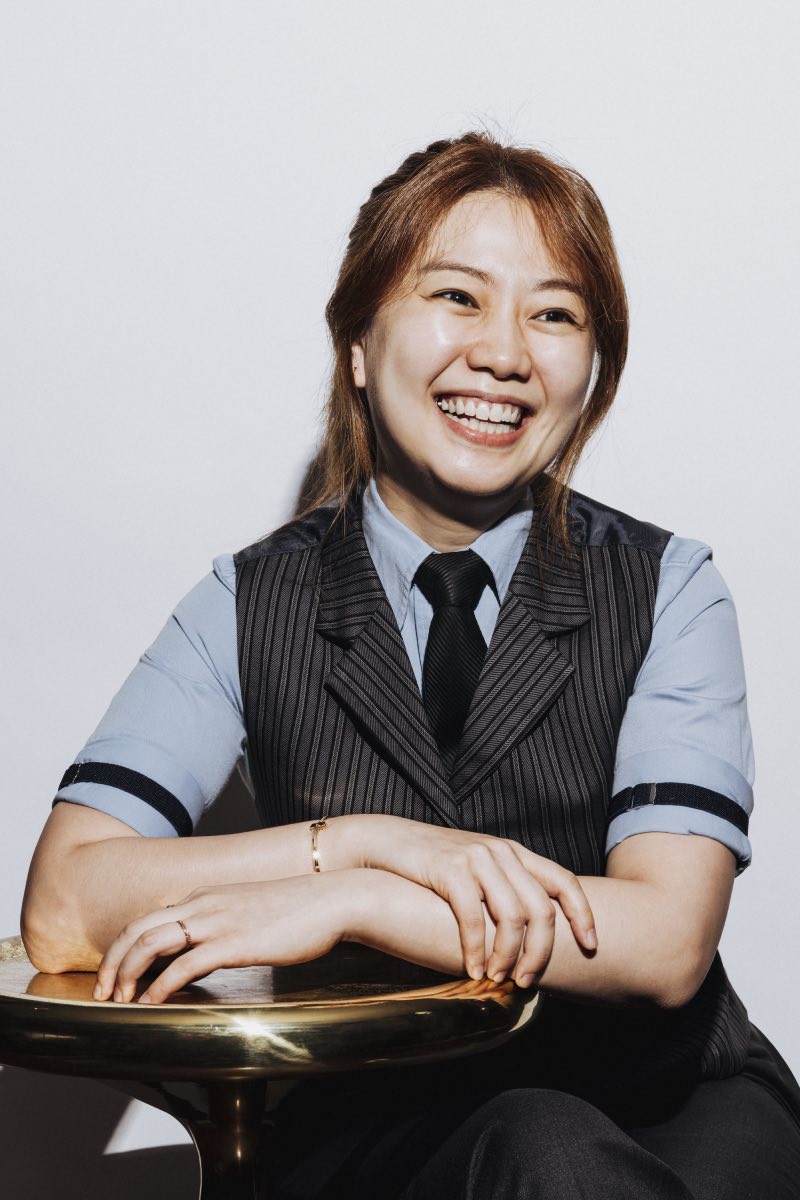 For one, Kang is as meticulous as they come (obviously, she would counter that she could do better), always keeping track of what needs to be done, and picking up on things that the team might have missed. "They always called me 'mummy' when I was senior bartender," she recalls, "because they always lose something and they come to me and ask, 'do you know where it is?'"
But despite her dependability in keeping things in order, she has no grand plan to strike it out on her own – at least, not yet. Unlike many starry-eyed younglings, Kang has seen her mother run her own business for 20 years and is fully aware of the responsibilities and sacrifices needed for such an undertaking. "I feel like she's spending too much [time] on her business and I feel like she doesn't have her own time… and seeing that I will do the same thing, I don't think I can enjoy that," she shrugs. 
It doesn't mean that Kang is ruling out the idea completely – it just means it has to make sense to her, going forward. "I see what's going on, and if I need to, I'll decide," she mused. A more measured form of YOLO, perhaps. Be it uprooting herself and plunging into the unknown that is Singapore, or constantly taking notes at work to ensure that she's constantly on top of things, Kang, it seems, walks the walk first before deciding which fork in the road to continue on – almost as if, the journey is more important than the destination. Which is rather apt, as Kang loves to travel.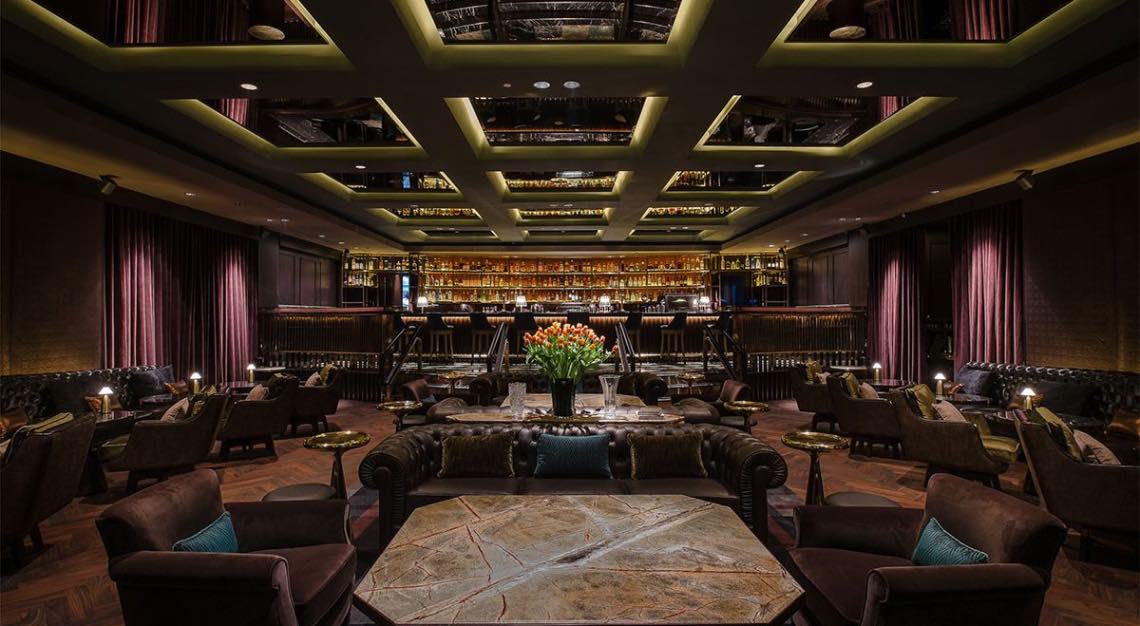 But with the ongoing pandemic, she spends her days off in a more idyllic fashion. As much as she enjoys being able to meet new people at Manhattan, she needs her 'me time' to recharge – casual conversations can easily circle back to the topic of work. These days, that means staying at home to take in Korean and American dramas; perhaps lie in, and occasionally pop out for groceries, coffee with friends and bar-hopping. 
And Kang loves her coffee. Not merely as a pretext for tête-à-têtes, her excursions to cafes, along with her other sporadic forays, are often the precursors for drink ideas. "I'm not a person that's like, I should think about this, I should think about that. I don't really think it will come to me that way," she explained. For her, being able to experience ideas and things for herself is essential for the creative process. "I'm really happy if I see something that makes me go – oh, I think this is going to work – at least the next the day when I go to work, I can try something. I think that really gives good inspiration, that's why sometimes I try to go to a coffee place, you know, to see those kinds of things. Maybe they do it a different way." 
And it's this approach that led to the concoction of 3000, a tip of the hat to Robert Downey Jr's love of Neapolitan ice cream. It's based on Kang's experience with Irish coffee with its signature cream on top and features an unusual addition of hot chocolate, which was done in part to surprise, and to change the mindset of cocktails having to be cold. 
It's a triple crown of indulgent creature comforts, but true to form, Kang feels that it's the preparation that defines the drink. "Making a layer (of cream) is not easy. You have to give your effort and time to make a perfect cocktail and that's why it's a luxury."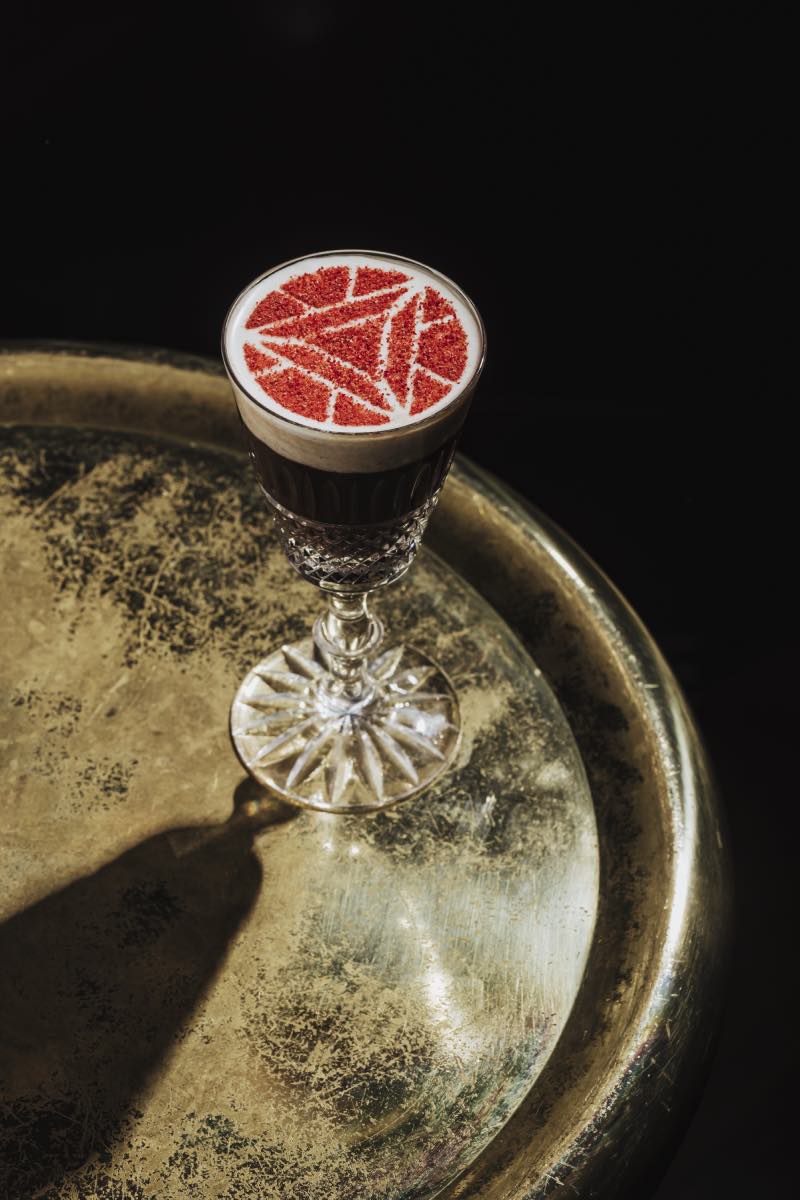 3000
By Sophia Kang/Manhattan
Cocktail base
45ml Flor de Caña rum
10ml Tempus Fugit Crème de Cacao
10ml Mozart Dark Chocolate Liqueur
30ml hot chocolate
Vanilla cream
5ml vanilla syrup
500ml whipping cream
Strawberry dust
3 to 4 fresh strawberries, thinly sliced OR 5g dehydrated strawberries
What you need
Protein shaker
Oven
Food processor
Sieve
Cooking pot
Mixing bowl
Kitchen thermometer
Dehydrator (optional)
Sous vide machine (optional)
1. Follow the instructions on the hot chocolate packet to make a nice, warm mug of cocoa. Set aside 30ml and drink the rest while working.
2. If you are using purchased dehydrated strawberries, skip to step 3. If you have a dehydrator on hand, place the fresh strawberries in the dehydrator the night before at 50°C. Otherwise, preheat the oven at 50°C and spread the fresh strawberry slices out on a tray lined with baking paper. Make sure the tray is not overcrowded to ensure even dehydration. Leave the berries to dehydrate for 3 to 4 hours. Every oven behaves slightly differently so periodically check that your berries remain red during the dehydration process. If they turn brown or black, the temperature may be too high.
3. Place dehydrated strawberries in a food processor and blitz to a fine powder. Set aside.
4. Combine vanilla syrup and whipping cream in a protein shaker and shake well. The final product should be aerated, thick, smooth and not runny. Set aside.
5. We recommend the use of a sous vide machine for this step as it will be easier for you to control the temperature of the mixture consistently. However, do not fret if you do not have one readily. Two alternative methods are provided below:
Sous Vide Machine
Preset the sous vide machine to 73°C fitted with a heat resistant container (a thick glass bottle with a removable lid is preferred). Pour ingredients for the cocktail base into the container and place the container into the water. The mouth of the container should not be submerged as you do not want water to seep in. When everything is well incorporated and the cocktail base is warmed to 73°C, pour contents into a cocktail glass.
Pot and Mixing Bowl
In a large mixing bowl placed over a pot of hot water, mix all the ingredients for the cocktail base evenly. Make sure to stir the hot chocolate in well as it will have the tendency to sink. Using a kitchen thermometer, make sure the cocktail base doesn't go over 73°C or you will lose the integrity of the alcohol. When everything is well incorporated and the cocktail base is warmed to 73°C, pour contents into a cocktail glass.
6. Spoon an even layer of vanilla cream over the cocktail base.
7. Using a sieve, tap strawberry dust over the cream. Enjoy.
Manhattan
1 Cuscaden Road
Level 2 Regent Singapore
Singapore 249715
Tel: +65 6725 3377