Welcome to On The Table, where we feature recipes by Singapore's best chefs and bartenders. In part three of this series, we discuss the meaning of cooking, identities and a mighty fine gnocchi recipe with Denis Lucchi of Buona Terra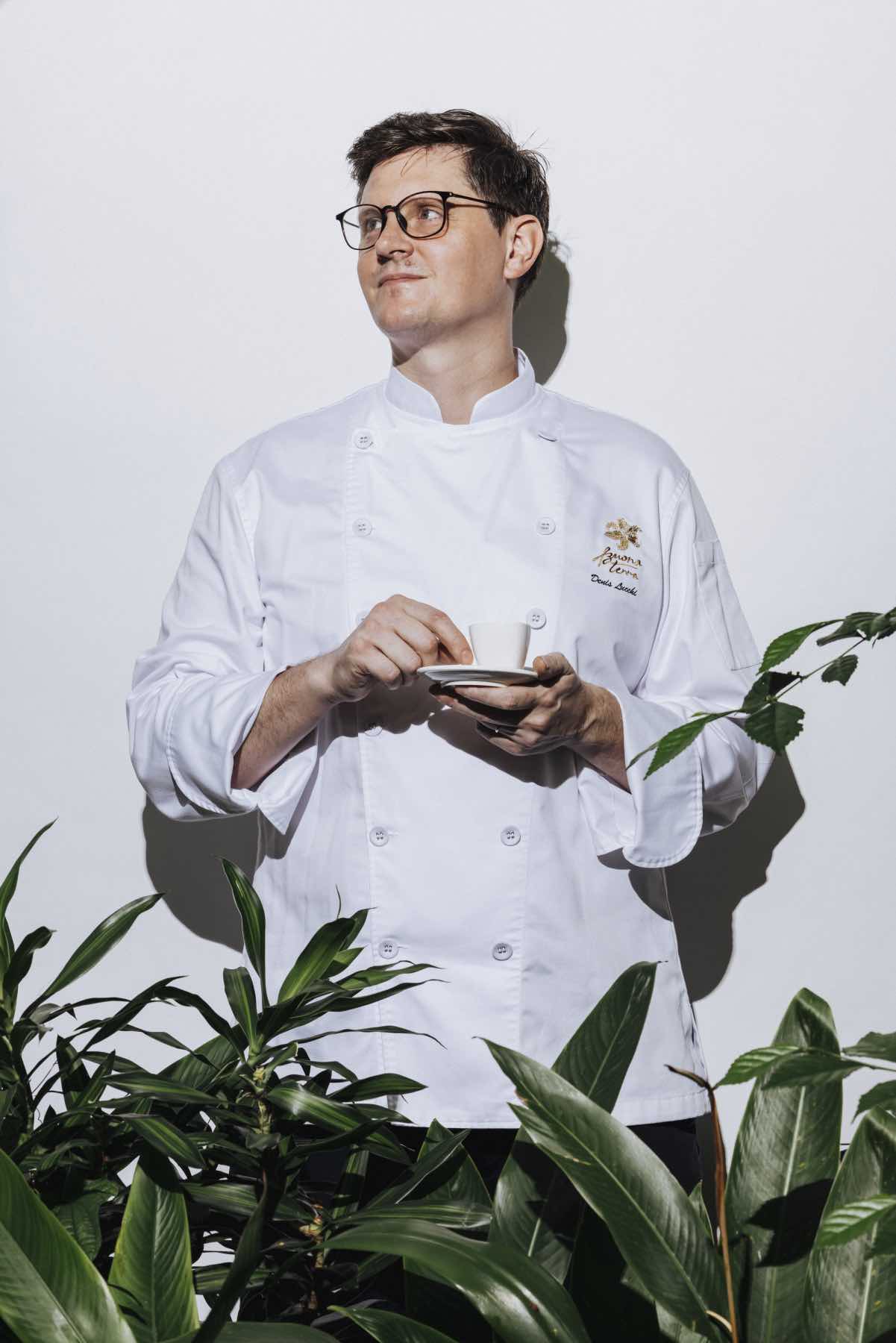 My memory isn't always the best. But as easy as it is to forget what I had for lunch yesterday, I've found it incredibly difficult to forget my experience at Buona Terra. It's been over a year, and till this day, I still think of the carbonara, cooked in a homemade Parmesan stock and coated in butter, crispy guanciale and truffle. And oh, how I'd kill for another plate of that creamy squid ink risotto that came with a beautifully grilled Carabinero.
At Buona Terra (which translates to 'good earth'), food is simple, but it isn't simply ingredients on a plate. For the past nine years or so, its chef, Denis Lucchi, has been turning traditional Italian cooking on its head, injecting his idea of contemporary fun. Nothing is mere decoration and there is no dish that you would wrinkle your nose at or shrug off as irrelevant. As the squid ink risotto proved to show, his food borders on rustic and yet is so idealised, it haunts your gastronomic memory.
Brescia, a city in Lombardy, is where Lucchi is from. He spent his formative years playing football and exploring the outdoors, and was cared for by his grandmother. She'd cook for him and his brother every day, which meant a hearty spread of fresh pasta and braised meat, shared by the entire family. Food was always a big deal, but little did he know he'd become a chef. He enrolled in culinary school at 14 and had his first taste of fine dining right after national service. A six- month stint in London (to learn English) became the heart of a culinary endeavour.
He spent years at some of the best restaurants in London and Rome before the need to leave his comfort zone came calling. He found his way to Singapore and worked at Gattopardo and Garibaldi, two very good Italian restaurants, before discovering his place at Buona Terra in 2012, his chance to captain a restaurant for the first time. Lucchi, who speaks with a twang of Singlish and lives in the east with his wife and two children, will have reached his 10th year by 2022. When asked how he'd celebrate, he replies that all he wants is to open a bottle of wine, with his wife by his side.
What does cooking mean to you?
It is a way of expressing myself. When I'm creating food, it feels like I am giving a piece of myself to the diner, just like how an artist feels when they paint. Being a chef is a way of life rather than a job.
How have you and your cooking philosophy evolved over the years?
As I grow older, I understand more about what I want and I am less concerned about what other people do. Back then (in the early years of my career), I focused on making my dishes complex rather than working on the flavours. I didn't see beauty in simplicity and instead overcomplicated my dishes just to impress the diners. With experience, I've grown more confident in my cuisine and identity. I have also gained greater clarity and a deeper sense of responsibility and maturity, especially in the kitchen. There may be some tense moments, but I've learnt to control my temper and to direct the kitchen in the way it should be run. It's like an orchestra that depends on the conductor to set the tone, unify the team and control the pacing. Everything needs to be in perfect harmony.
How do you balance your identity with the necessity to please the Singaporean palate?
At the beginning, I wanted to please as many people as I could. But over time, I found my direction and went with it, keeping an open mind. Disappointment is part and parcel of the experience.
What is your recipe for being the man of the kitchen at Buona Terra and at home?
My recipe is to lead by example. It's the same at home, except I don't have a team of people working for me. Instead, my wife and I share responsibilities and strive to be role models for our children.
If you could live life again, what would you be and why?
I like my life and would choose to do everything all over again.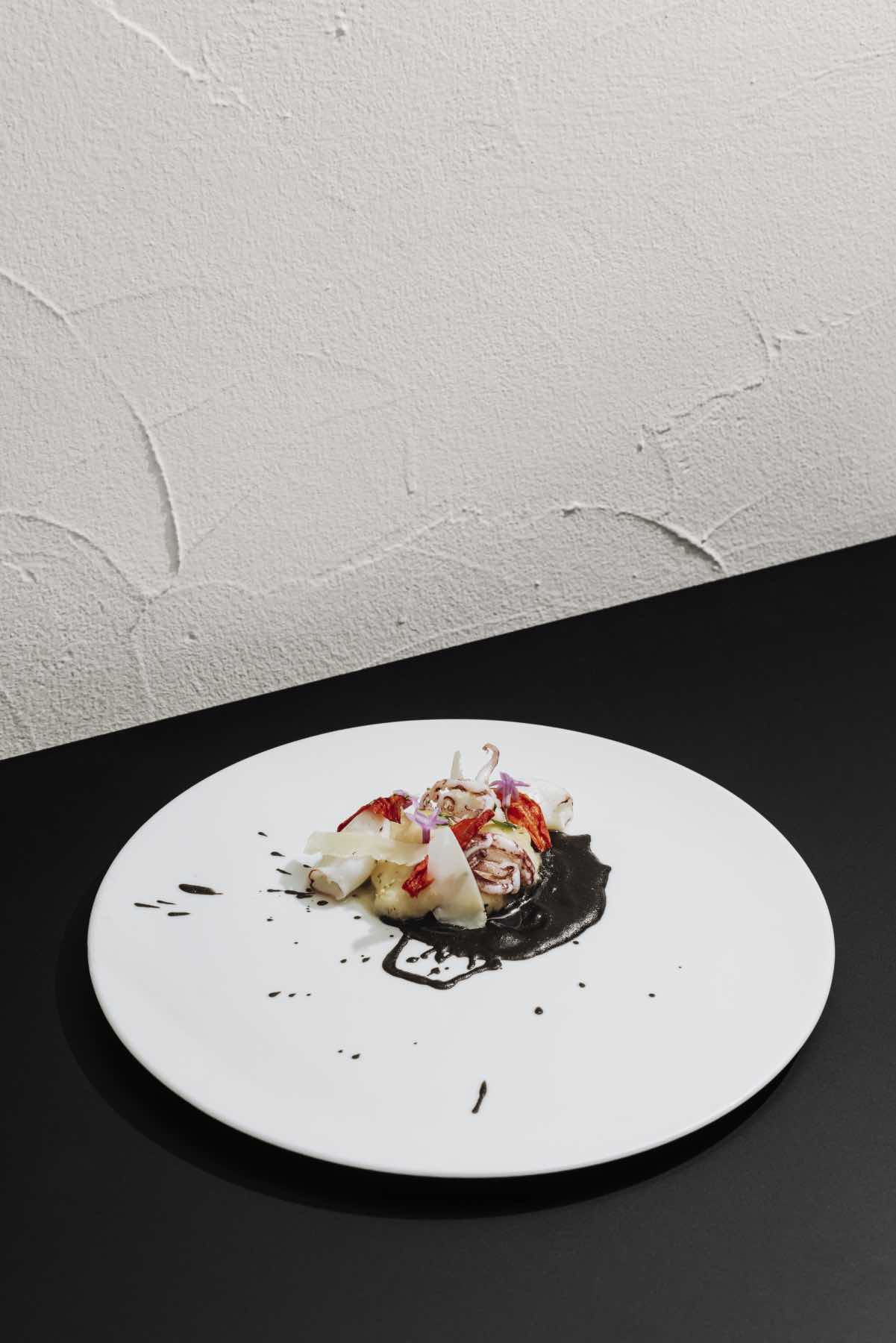 Potato & Baccala Gnocchi
By Denis Lucchi, Buona Terra
The secret is the choice of potatoes. Use a variety like Russet. Avoid waxy potatoes with too much moisture. Try not to incorporate too much water or flour into the gnocchi and be careful not to overboil.
Extra virgin olive oil
250g baby squid, cleaned
Burnt squid broth (1)
Salt
Salted water
350g gnocchi (2)
30g grated pecorino cheese
Squid ink sauce (3)
Oven-baked tomatoes (4)
Dried Sicilian oregano
Garlic flower
Few slices of pecorino cheese
Squid ink powder (5)
Heat a pan and add some extra virgin olive oil. Add the baby squid and saute for a few seconds. Take out the squid and add the squid broth. Let the broth reduce and add salt to season.
Boil salted water in another pot and add the gnocchi. When the gnocchi start to float, transfer them to the pot with the squid broth and cook till the sauce is reduced. To finish, add the sauteed squid and a bit of extra virgin olive oil to cook for another minute, then remove from the stove. Add the grated pecorino cheese and mix till the sauce is smooth.
Now spread some warm squid ink sauce on a plate. Place the cooked gnocchi on the sauce, finish with some oven-baked tomato, dried oregano and garnish with the garlic flower and a few thin slices of pecorino cheese. Sprinkle some squid ink powder to add extra colour and taste.
(1) Burnt Squid Broth
200g regular or baby squid
30ml white wine
400ml water
Heat a pan and cook the squid till it releases its juices. Let the juices evaporate until the squid sticks to the pan and is slightly charred. Deglaze with white wine and let the wine evaporate. Cover the squid with water and simmer for 40 minutes before straining with a muslin cloth. Set the broth aside.
(2) Gnocchi
200g baccala (salted cod)
1 litre milk
1 clove garlic
2 bay leaves
250g potato
70g all-purpose flour
40g egg (one is enough)
Remove the salt from the baccala by submerging in water for three days, changing the water every day. Heat the milk and add the garlic clove, bay leaves and baccala. When it starts to boil, turn down the heat to let it simmer for 20 minutes. Strain the milk and remove the garlic and bay leaves. Blend the baccala.
In the meantime, steam the whole potato with skin for about 45 minutes until fully cooked. Let the potato cool down and peel it before it becomes completely cold. Mash the potato and mix with the blended baccala, flour and egg until the dough is compact and smooth.
Divide the dough into portions and roll into small rod shapes. Cut the gnocchi into your desired size and, if you wish, use a fork to create grooves in the dough.
(3) Squid Ink Sauce
3 or 4 tomatoes (Roma or San Marzano)
Olive oil
1 clove garlic
4g squid ink
100ml burnt squid broth
Blanch and peel the tomatoes, cut them in half and remove all the juice and seeds. Cut the tomatoes into smaller chunks. Heat a pan, add some olive oil and fry the garlic. Before the garlic turns brown, add the tomato chunks and cook them for a few minutes. Add the squid ink mixed with 100ml of squid stock and cook for another few minutes.
Blend everything and strain into a container. Keep warm for later use.
(4) Oven-baked Tomatoes 
4 tomatoes
Thyme
Lemon zest
Orange zest
Salt
Pepper
Extra-virgin olive oil
Blanch and peel the tomatoes, then cut each into four wedges. Using a sharp paring knife, run the blade under each pocket of seeds – along the inner flesh of the tomato to remove the seeds and gel. Place the tomatoes on a tray covered with baking paper. Sprinkle thyme, lemon zest, orange zest, salt, pepper and extra virgin olive oil. Bake the tomato at 120 degrees Celsius for 40 minutes or until the tomatoes are semi-dried. Set aside.
(5) Squid Ink Powder 
100ml water
2g squid ink
20g corn starch
Heat the water mixed with the squid ink. When it starts to boil, add the corn starch and mix with a whisk till thick and smooth. Spread the mixture on a silicon mat or baking paper and dry overnight at 80 degrees Celsius in the oven. When it is fully dry, blend into a powder and set aside until needed.