In this year's Best of the Best, we honour the brands and people behind the most covetable products. Here, we honour the whiskies worth sipping, from a tribute to the late Queen Elizabeth II to the coolest NFT drop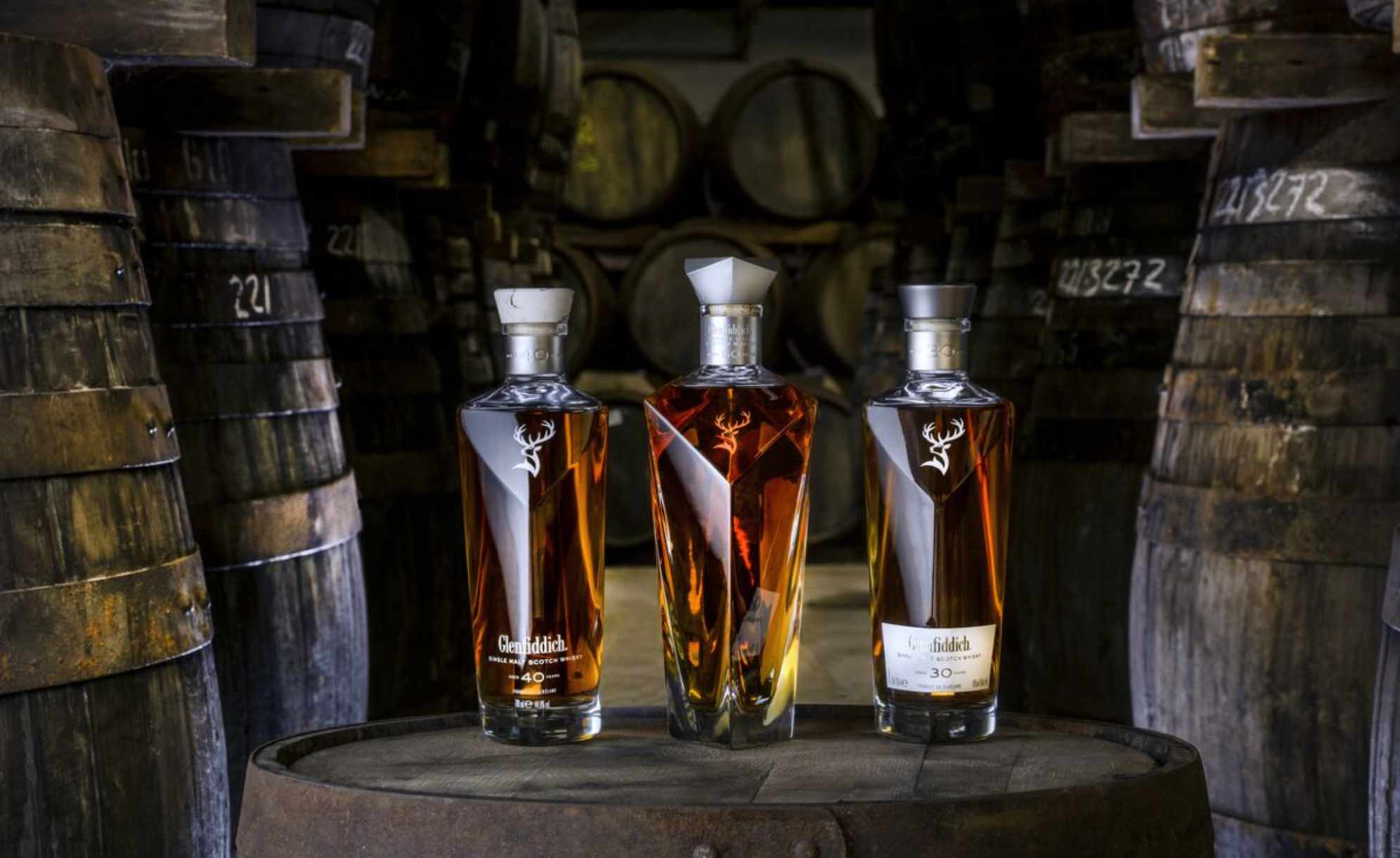 Best Collection
Glenfiddich Time Re:Imagined
Paying homage to the process of time, Glenfiddich's collection of three stellar single-malt expressions has led to this trio that carries a broad sense of nostalgia and a reminder of bygone eras. What is most poignant within this collection is the fact that these three bottlings recall the malt masters of the Glenfiddich Distillery, Hamish Robertson (1960 to 1974) and the legendary David Stewart (1974 to 2008), who shepherded the vital whisky stocks through uncertain and tumultuous times, from the Cold War right up to the present day.
Today, however, with whisky at the forefront, Glenfiddich's current malt master Brian Kinsman is able to richly reap the harvest of his predecessors' labours. Thus, the evocative names that offer a snapshot in the single-malt maturation—Suspended Time (30-year-old), Cumulative Time (40-year-old) and Simultaneous Time (50-year-old). To make it doubly special, Glenfiddich's physical manifestation of time is realised though a flowing, curvilinear design packaging for this release of unique taste profiles that, with the passing of time, will never be repeated.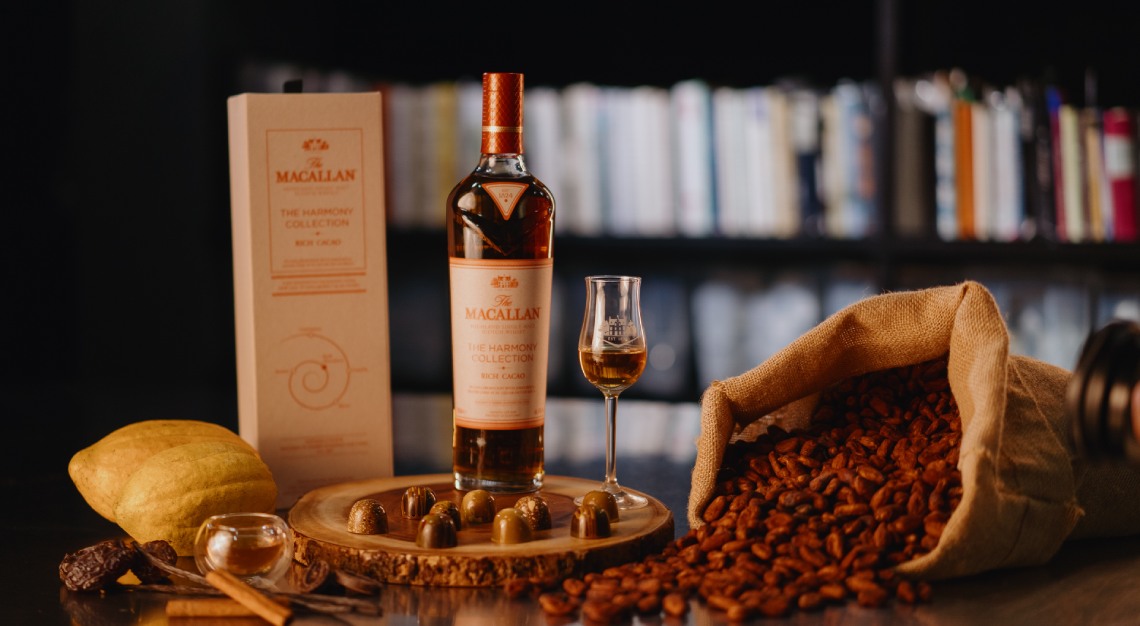 Best Sustainable Release
The Macallan Harmony Collection Rich Cacao
Kicking off The Macallan's new Harmony series is this limited-edition single malt whisky release known as Rich Cacao. It was created in collaboration with Jordi Roca, one of the world's top pastry chefs, and involved Polly Logan, The Macallan's whisky maker, travelling to Spain to learn about the chocolate-making craft. Logan then searched the Speyside distillery's stocks to find whiskies that could best express its rich character, settling on a combination of European and American oak casks to create a 44 per cent ABV liquid that is deep, dark and features chocolatey notes. 
Rich Cacao is presented in a fully biodegradable and recyclable box, made from cacao husks that are usually discarded during the process of chocolate-making. Sustainability is an increasingly important aspect of modern consumer demand, and the Harmony collection is intended to reflect that—it is a strong statement and the next step in The Macallan's encompassing sustainability strategy.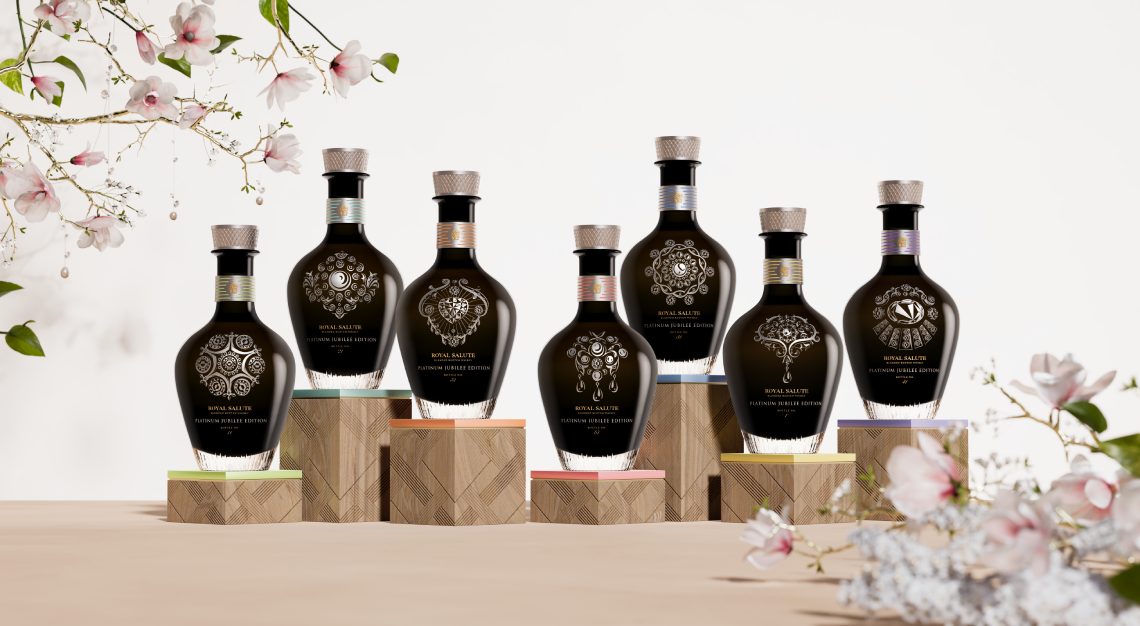 Best Commemorative
Royal Salute Platinum Jubilee
In what turned out to be something of a swan song, Royal Salute marked the Platinum Jubilee of Elizabeth II, queen of the UK for a momentous 70 years, with a highly exclusive limited release. The luxury blended whisky brand is an intrinsic part of Her Majesty's history, having been created in 1953 to commemorate her coronation. Director of Blending Sandy Hyslop was unrestrained in his pursuit of character, incorporating more than a few lost distilleries in the 32-year blend and finishing it in tawny port casks—the same type of port served at the coronation. This resulted in something incredibly sweet, syrupy and an occasion all on its own. 
Just 147 bottles were created and presented in one of seven varieties of hand-blown Dartington crystal decanters. Each of these carried a design that was inspired by one Her Majesty's brooches, and is packaged in a box that itself was coloured after one of her iconic outfits—a tribute to an icon of our era.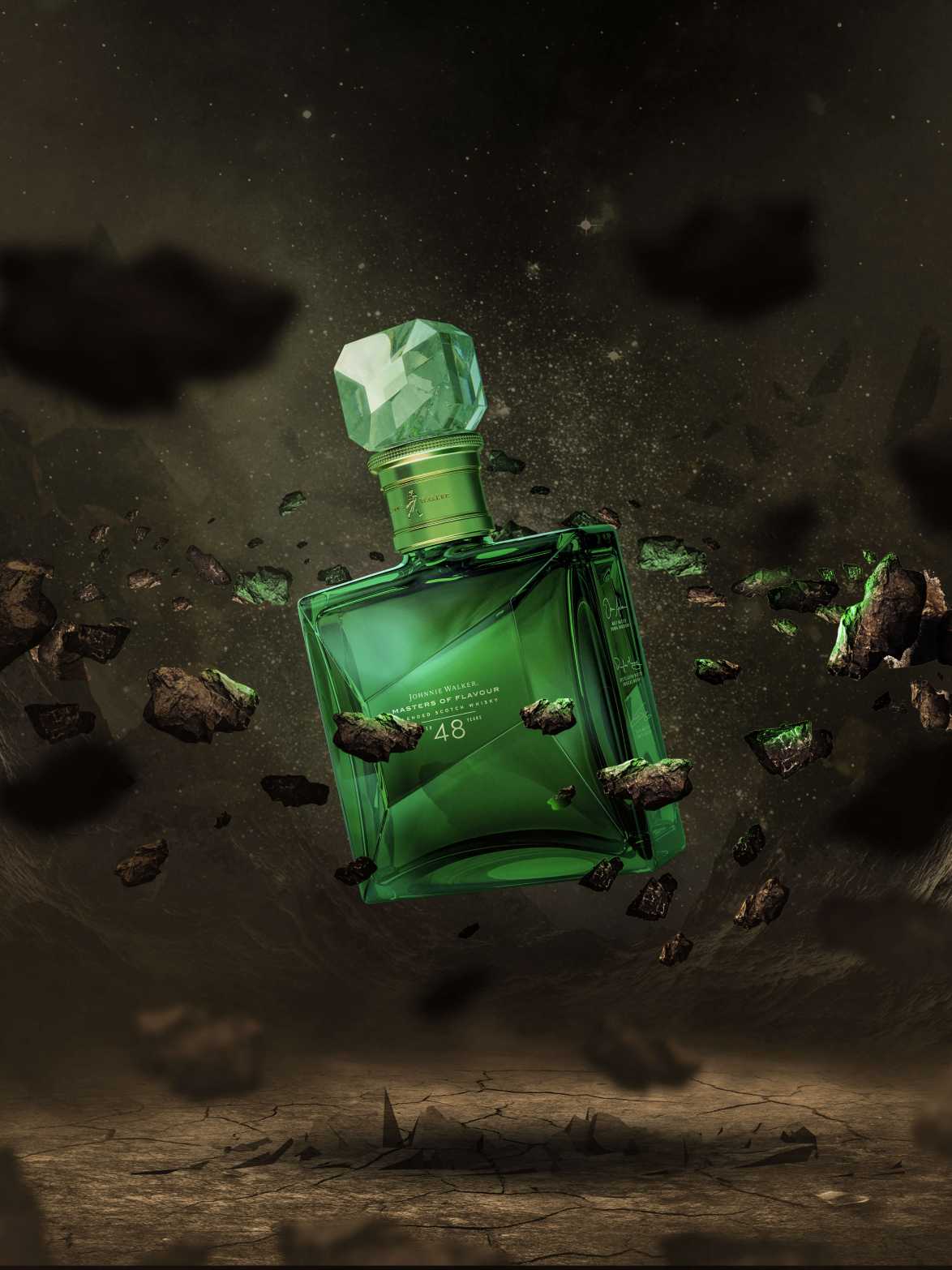 Best NFT Drop
Johnnie Walker Masters of Flavour
For its third and final release in its Masters series, Masters of Flavour, Johnnie Walker has sought to give its buyers added interest in the heady world of Web3 with its limited-edition NFT. Although NFTs have been a polarising subject, this launch sees Johnnie Walker cannily partnering BlockBar, an NFT marketplace and platform that seeks to remove the vagaries of NFT ownership by working with, and authenticating the tokens directly with, the brands. For the more-than-200-year-old whisky maker, the 48-year-old Masters of Flavour represents nearly 25 per cent of its time in existence, and blends four 'ghost distilleries' within its hand-blown Baccarat crystal decanter, namely, Port Dundas, Brora, Glen Albyn and Glenury Royal. Of course, the NFT then becomes the icing on the cake with only seven limited editions on offer. To be sure this NFT lands in the hands of a whisky lover, the NFT also grants a one-off trip to Scotland with VIP tastings of Diageo's rare stocks, distillery visits and a stay at Gleneagles Townhouse.