Heads-up on the hottest lots under the hammer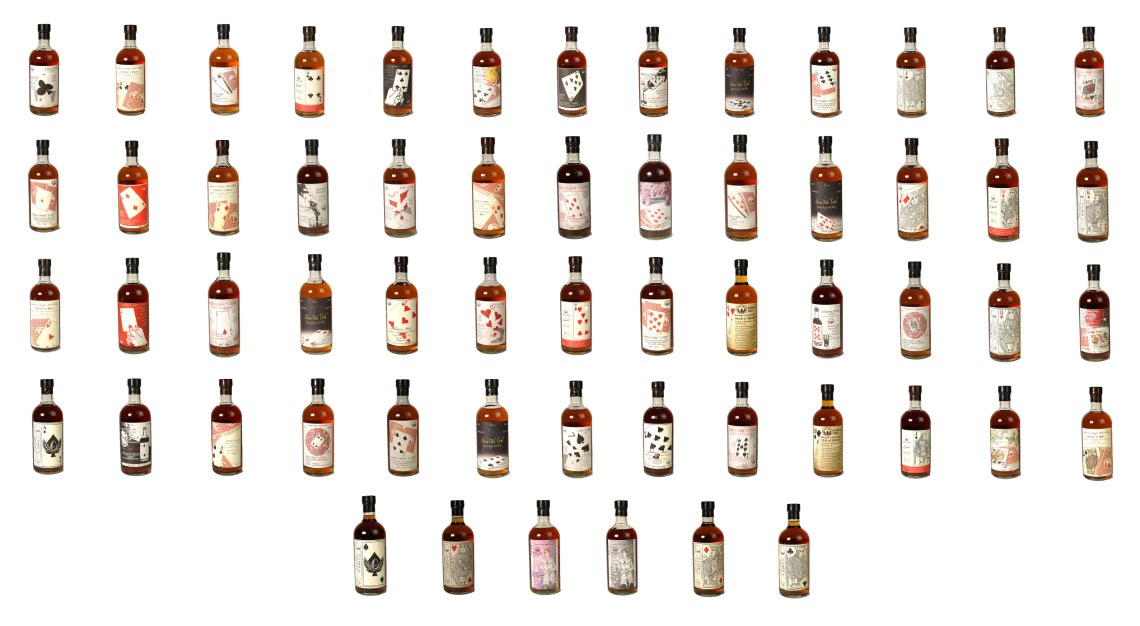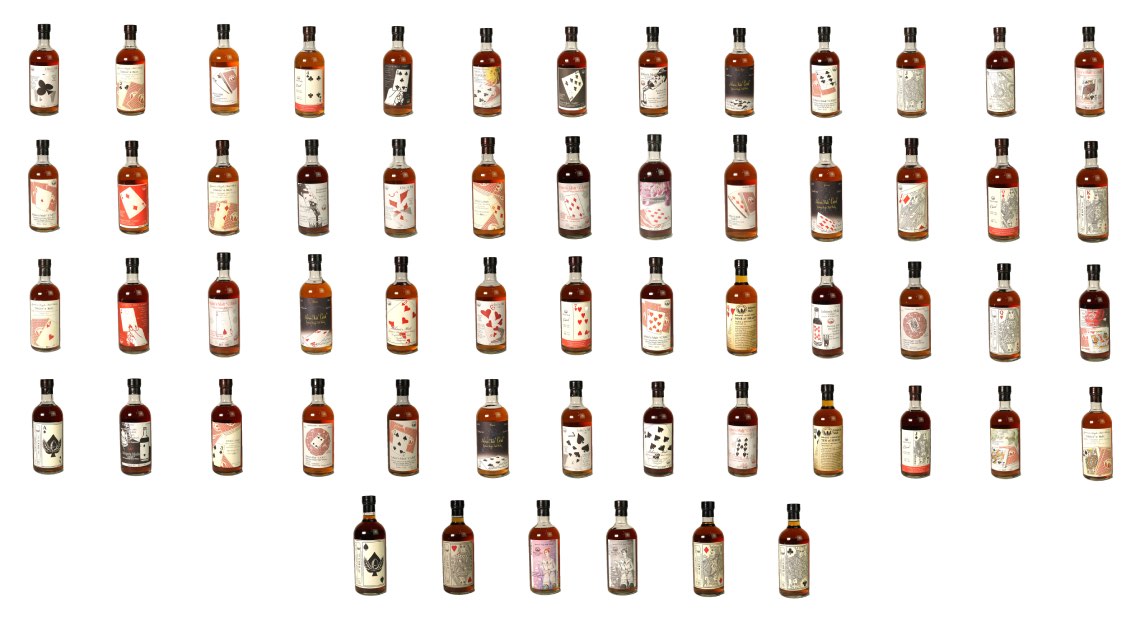 Hanyu Ichiro's Malt Card Series
Bidding commences on 10 October through Kaigai Fine Wine Asia in Tokyo
Presenting a once-in-a-lifetime opportunity to acquire the world's rarest full collection of Japanese whisky, Kaigai Fine Wine Asia will be auctioning a complete set of Hanyu Ichiro's Malt Card Series (estimates upon enquiry). Owned by a Japanese collector who remained devoted to the collection's impeccable provenance, the 58-bottle set is in pristine condition, having never been moved since the time of its acquisition. This enticing collection features the extraordinarily rare first editions of four of the Card Series' bottles, which had an additional separate edition of just over 100 bottles for each of the four bottles.
Past auctions: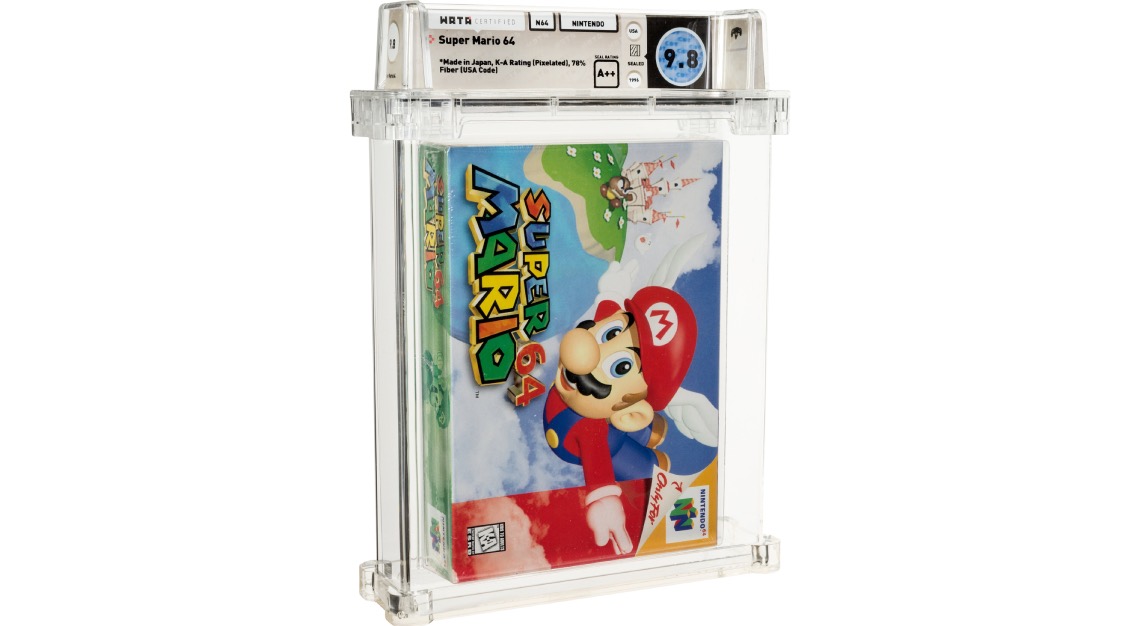 Super Mario 64
Auctioned by Heritage Auctions in Texas for US$1.6 million (S$2.15 million)
The first game to fetch over US$1 million (S$1.34 million) at auction, this sealed copy of Super Mario 64 – the bestselling video game on the Nintendo 64 – caused a sensation at Heritage Auctions. Super Mario 64, which was released in 1996, was the first 3D adventure of Nintendo's mascot, Mario, and featured developments such as 3D platforming and the creation of level maps. This N64 Nintendo 1996 USA game was sold in breathtakingly good condition, having received a 9.8 A++ grading from Wata, which was effectively the highest feasible grade that could be awarded by the video game grading experts.
Runaway Nurse by Richard Prince
Auctioned by Sotheby's in Hong Kong for HK$94 million (S$16.22 million)
One of the standout lots from June's Jay Chou x Sotheby's sale, American painter and photographer Richard Prince's Runaway Nurse belongs to his highly prized series of Nurses paintings. Commanding the highest price for a work by Prince, it was described by Sotheby's as featuring "simultaneously the most beautiful and most overtly sexual nurse" within the series. An amalgamation of film noir and pulp fiction vintage novels, the Nurses paintings involved Prince scanning book jackets, enlarging the inkjet prints to canvas, and then applying layers of acrylic paint on top to obscure and transform the original images.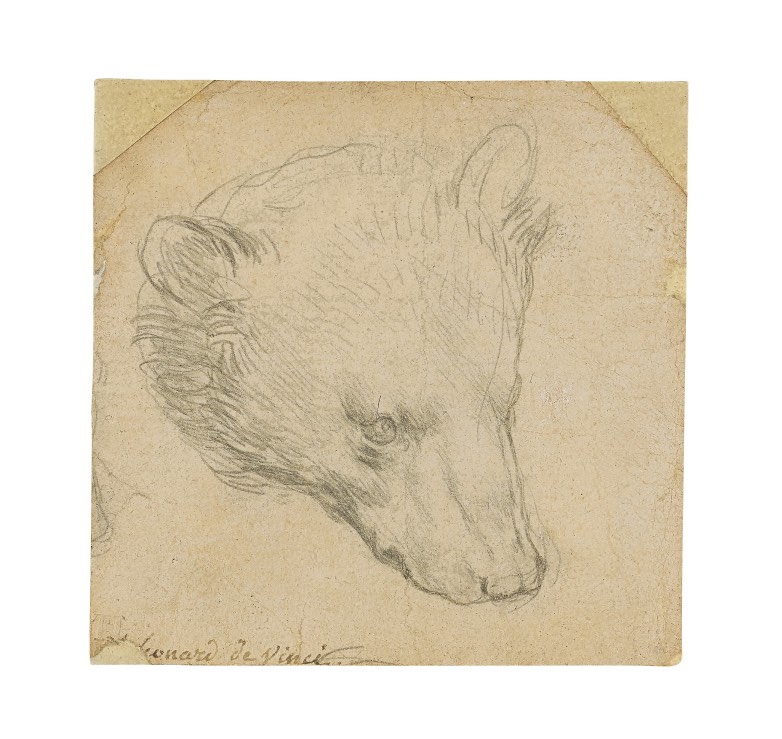 Head of a Bear by Leonardo da Vinci
Auctioned by Christie's in London for £8.9 million (S$16.52 million)
This study of a bear's head by Leonardo da Vinci measures a minuscule seven by seven centimetres, but it set a new world record for a drawing by the artist when it was sold at Christie's London in July 2021. Executed in silverpoint on pale pink-beige prepared paper, the drawing displays a technique taught to the young da Vinci by his master, Andrea del Verrocchio – one thought to have been highly influential in the subsequent creation of Lady with an Ermine. It is one of fewer than eight surviving da Vinci drawings still remaining in private hands, excluding those in the British Royal Collection and the Devonshire Collections at Chatsworth.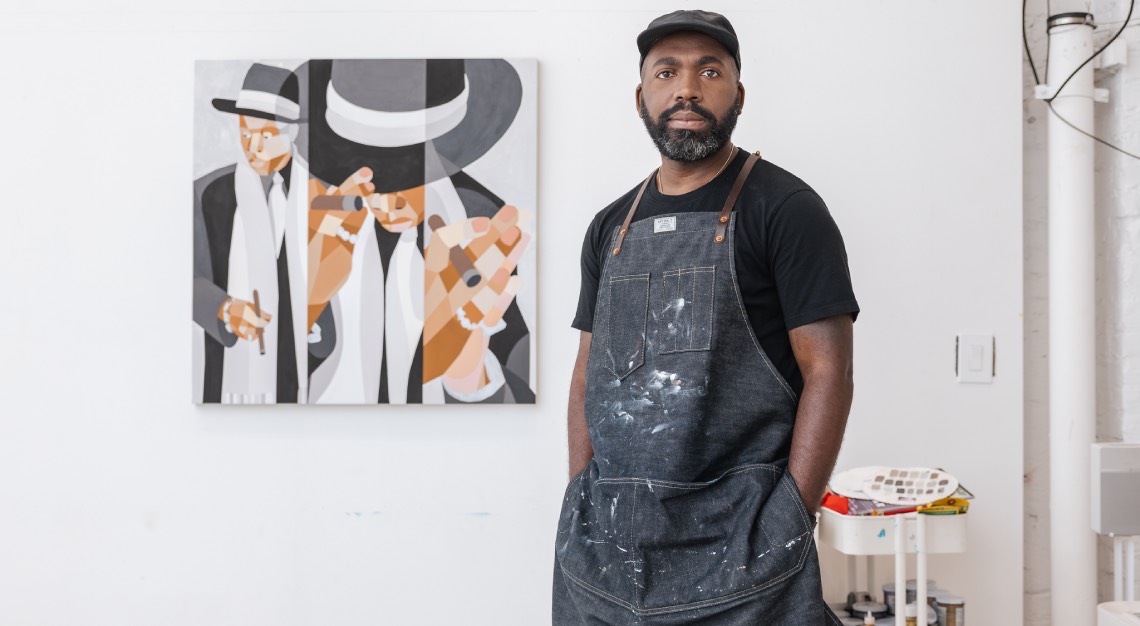 Heir to the Throne by Derrick Adams
Auctioned by Sotheby's online for US$138,600 (S$186,103)
Placed on the auction block by Sotheby's and entertainment company Roc Nation in celebration of the 25th anniversary of rap superstar Jay-Z's debut album, Reasonable Doubt, this original artwork by multidisciplinary artist Derrick Adams (left) was presented as a one-of-one non-fungible token (NFT). Commissioned by Jay-Z, Heir to the Throne is Adams's recontextualisation of Reasonable Doubt's iconic cover, consisting of an animated digital image composed of geometric forms, multilayered textures and flat surface dimensions. Sotheby's single-lot auction also made the notable point of accepting Ether and Bitcoin as payment options for the NFT.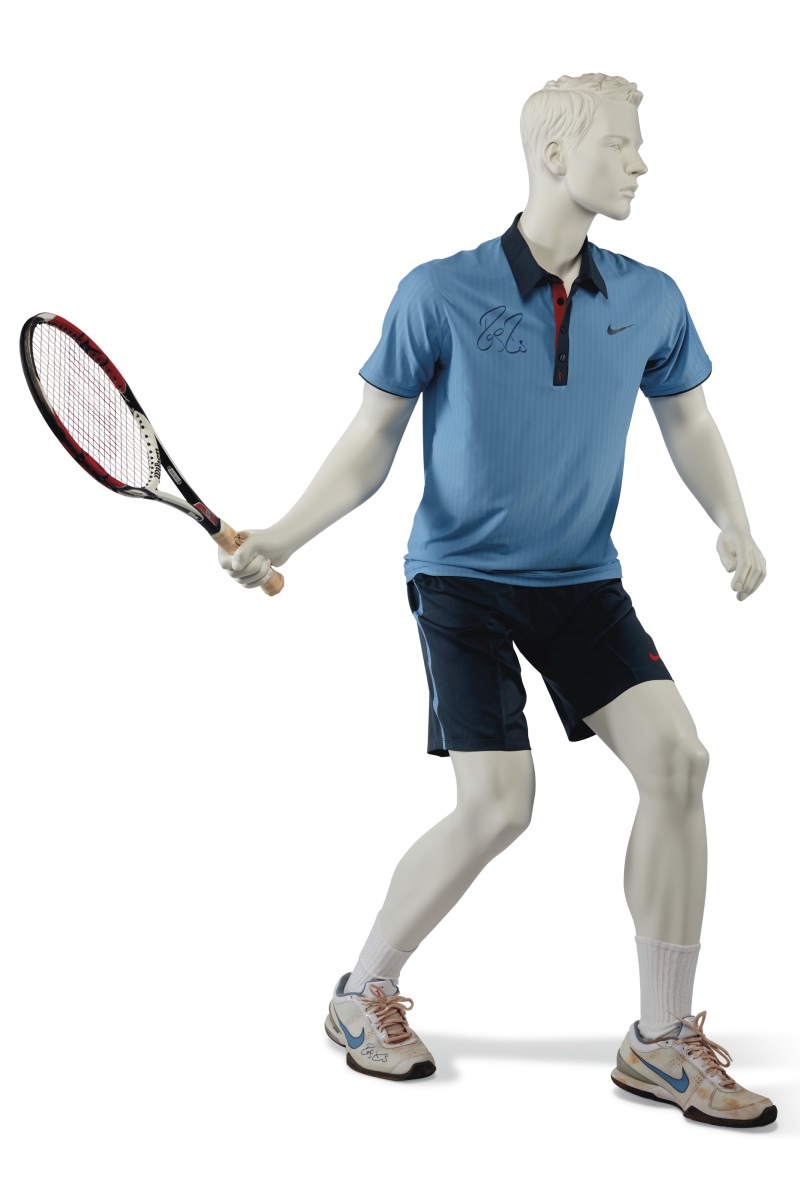 Roger Federer's French Open 2009 Champion Outfit and Racket
Auctioned by Christie's in London for £150,000 (S$278,479)
A top-selling highlight of the first of two sales of The Roger Federer Collection – a hotly anticipated event termed The Live Auction – the Swiss tennis maestro's outfit and racket from the 2009 French Open sold for four times its low estimate. The Live Auction comprised 20 lots, each representing one of Federer's 20 grand slam titles, with the sale going on to raise £1.3 million (S$2.41 million) for The Roger Federer Foundation, which works towards providing an early education for vulnerable children in Switzerland and Africa.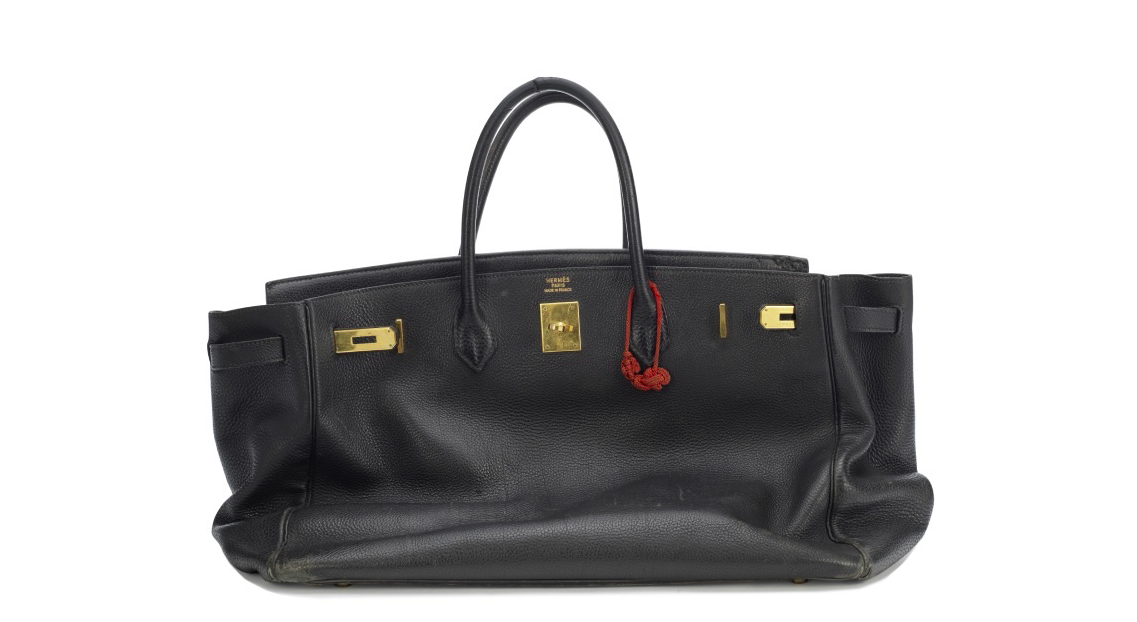 Jane Birkin's Hermès Birkin
Auctioned by Bonhams in London for £119,000 (S$220,926)
Of all the handbags in the world, none are more iconic than the Hermès Birkin. Created for English songwriter, actress and model Jane Birkin by the head of Hermès in 1984 after she remarked on the difficulty of finding a bag large enough to carry her daughter's bottles, the Birkin swiftly became a fashion phenomenon. This black Togo Birkin 35, which was produced in 1999, became the subject of a two-way telephone bidding war at Bonhams' Designer Handbags and Fashion Sale. It was accompanied by a letter from Birkin, her Tipp-Ex signature across the interior, plus a red cord and her cat's bite marks on the handle.
This story first appeared in the September 2021 issue. Purchase it as a hard or digital copy, or consider subscribing to us here