Led by chef-owner K-Jin Lim, Restaurant Chedi reflects the respect he has for Thailand's diverse cuisine, which goes from the exalted classic to the exotic
Editor's note: For more Date Night stories, click here.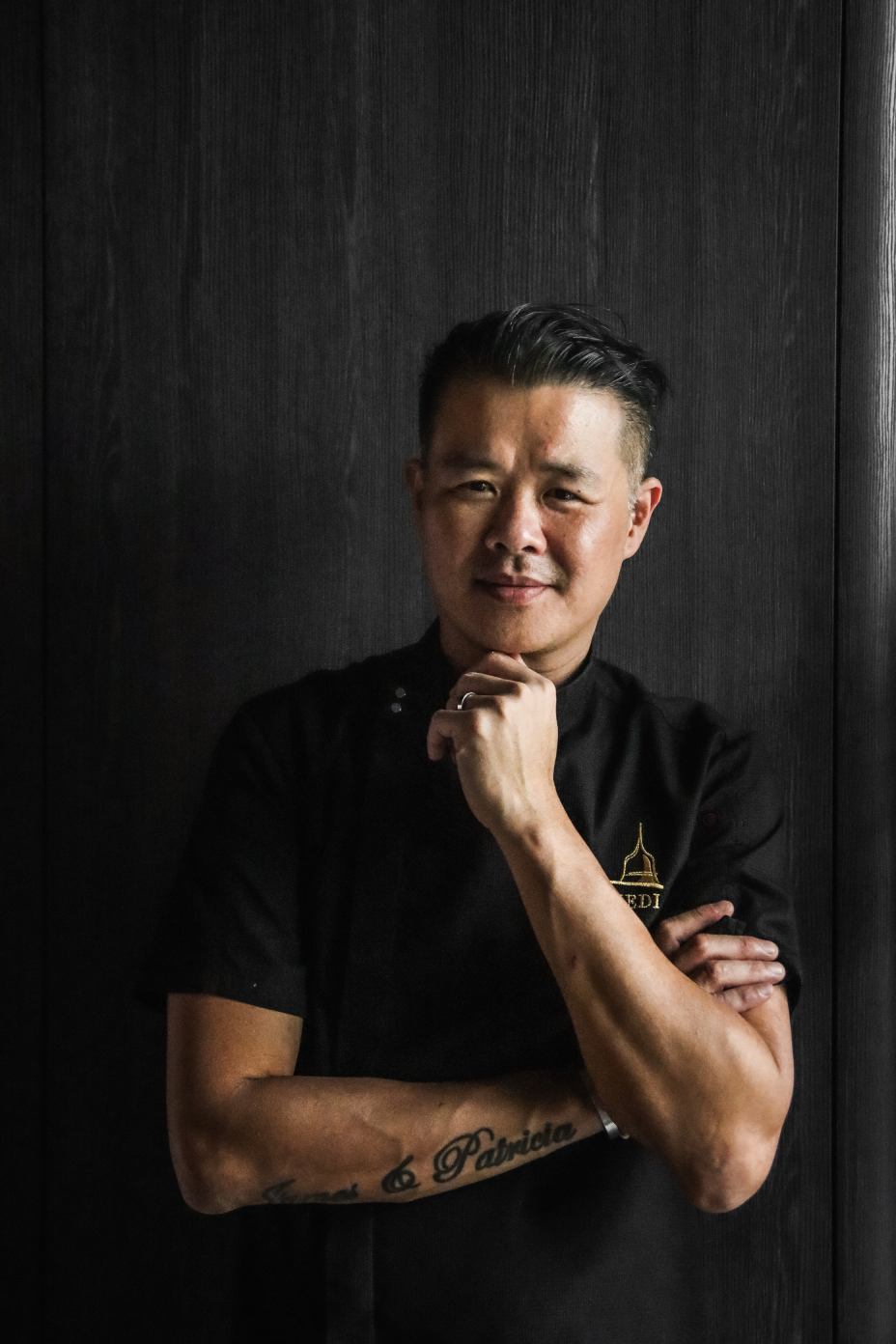 It's not every day you can find joy in paying good money for Thai food, especially when a bowl of tom yum soup can easily be found for S$5. But at Restaurant Chedi, the S$148 eight-course menu will have you coming back for more. Chedi, which means 'monument' in Thai, symbolises a place of purity, and for chef-owner K-Jin Lim, it represents the respect he has for Thailand's diverse cuisine. Which goes beyond the familiar, like tom yum.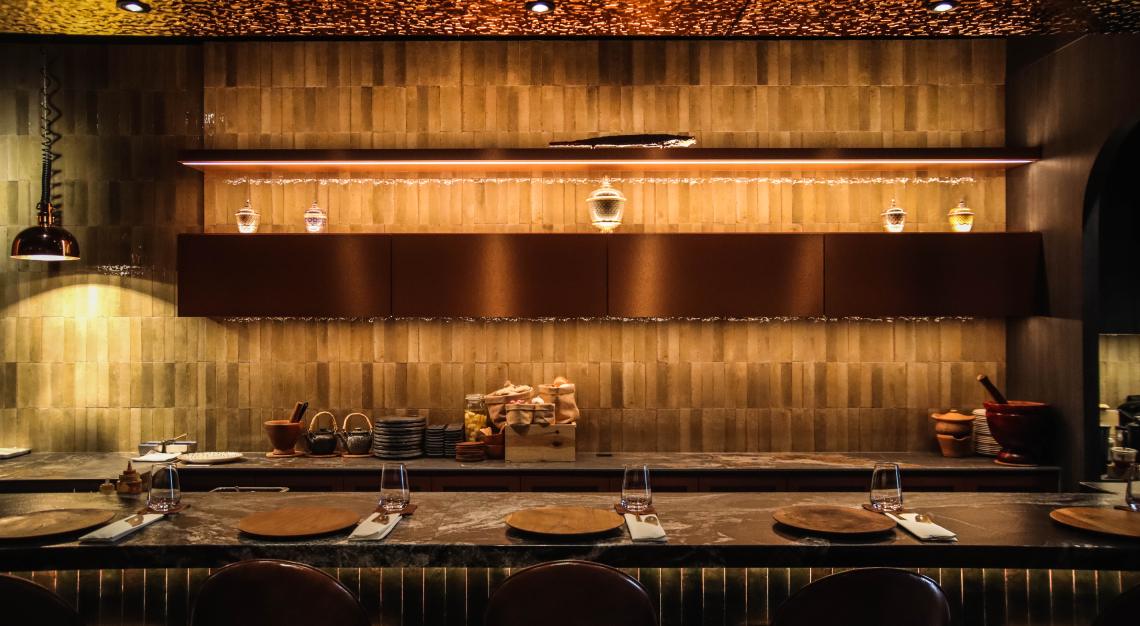 Think of Chedi as a lifeline for those who are bored by the same old. Lim, who spent eight years in Thailand gaining knowledge and mastering techniques, fronts the kitchen with Miller Mai, another chef with almost two decades worth of experience. Together, they want to offer diners a deeper understanding of Thai cuisine, from the exalted classic to the exotic.
Every dish is seriously thought out, devoid of pretension, as the vibe of the restaurant will tell you. The meal begins with Miang Kham, a traditional one-bite snack from Chiang Mai. A wild betel leaf cradles raw, cooked and dried ingredients, explodes in the mouth with every flavour and texture imaginable, before getting washed down by a shot of tamarind, palm sugar and soda water. Tom Kha Gai, what we know as chicken coconut soup, appears as a chicken wingette that's tunnel-boned and stuffed with peppery chicken, mushroom glutinous rice and foie gras, before getting baked and served in cold coconut espuma.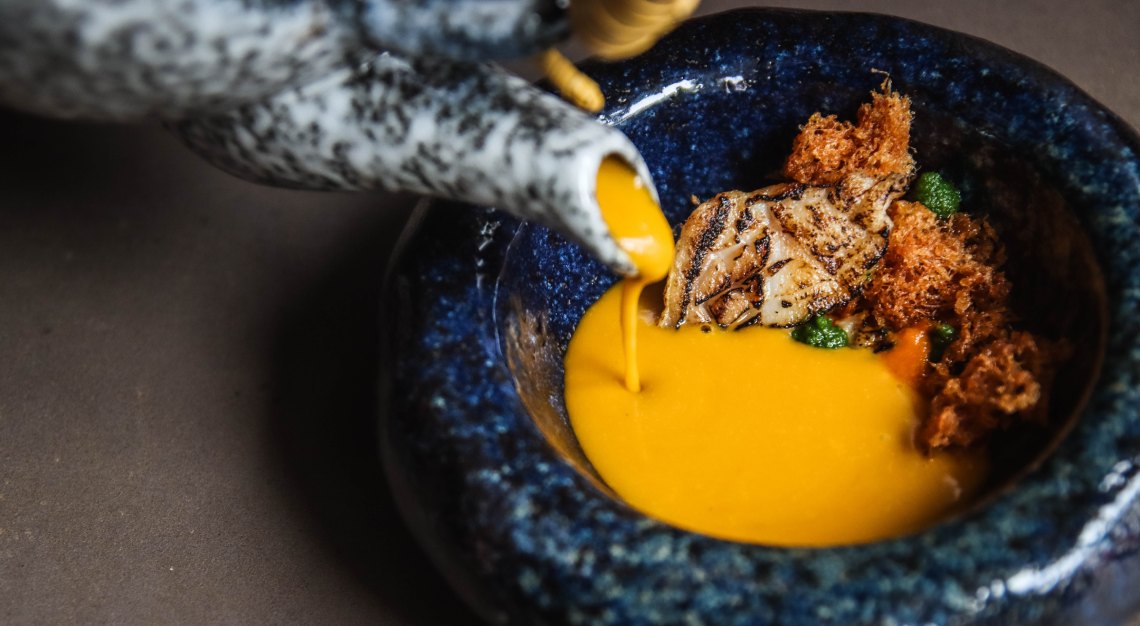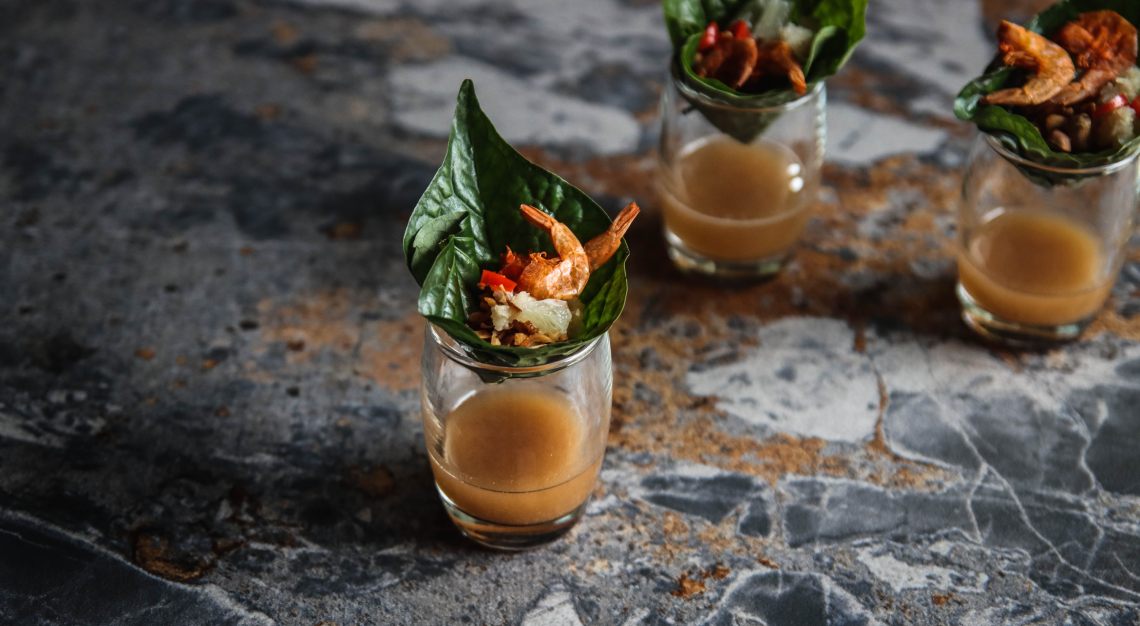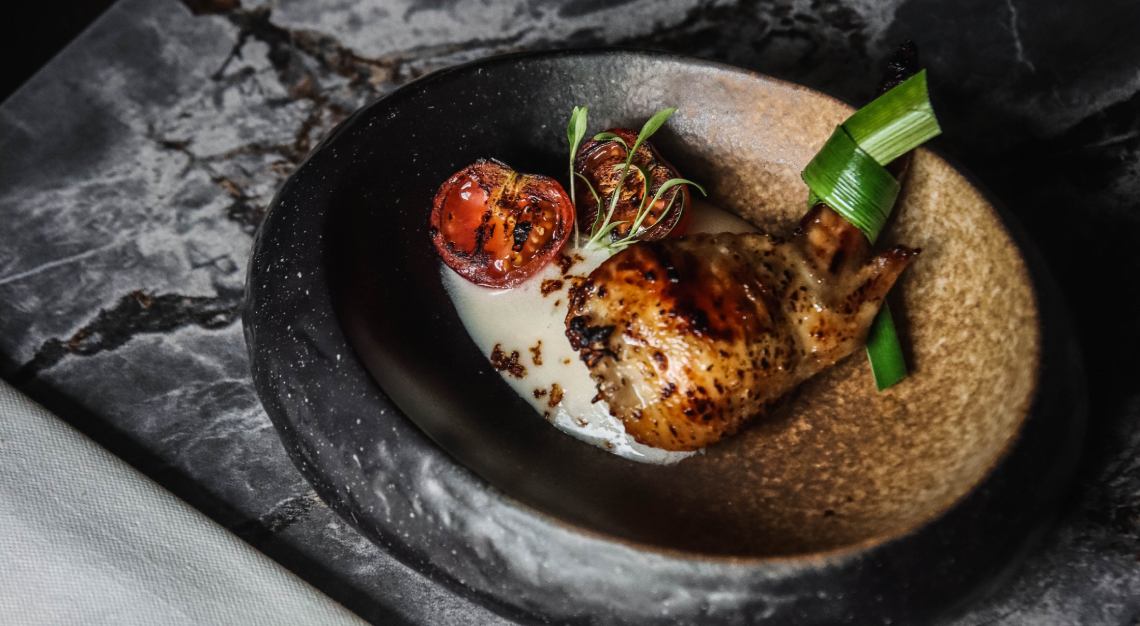 At the heart of the meal, Kor Muu Yang, or Thai grilled pork neck, is also given the upgrade—this time with Iberico secreto, a highly prized cut from the shoulder. It is very good and hearty, but it wouldn't hurt to add an extra S$28 for Neua Yang (A4 wagyu striploin) and another S$14 for Khao Pad Kid Terng, a salted threadfin and crab fried rice with wok hei for days. It's a two-bowl minimum order, which works out perfectly even if your dining partner isn't on board.
Chedi
15 Hamilton Road,
Singapore 209185
Tel: +65 8686 6169