Want to eat out this weekend, but not sure where to go? Here is a list of suggestions to get you started
Editor's note: This story was first published on 19 January 2022, and will continue to be updated regularly. We feature only the tried and tested.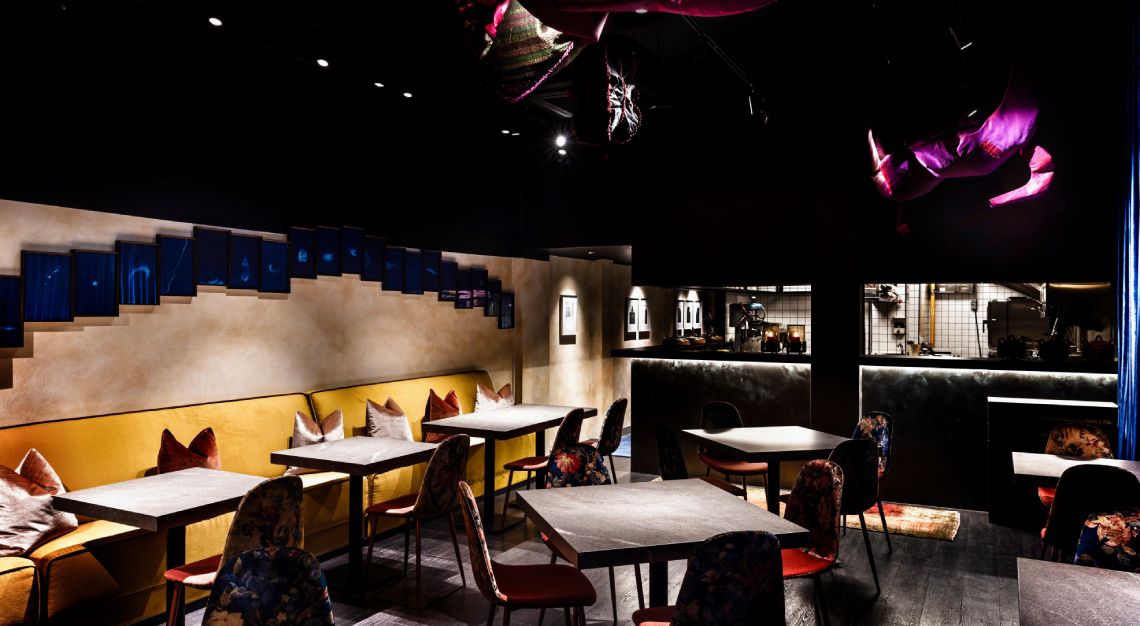 Ahāra
If another great spot for new-age Indian food is what you're after, take a chance with Ahāra, located just a stone's throw away from Thevar in the Keong Saik neighbourhood…
Read the full review here.
Ahāra
20 Teck Lim Road,
Singapore 088391
Tel: +65 9726 9720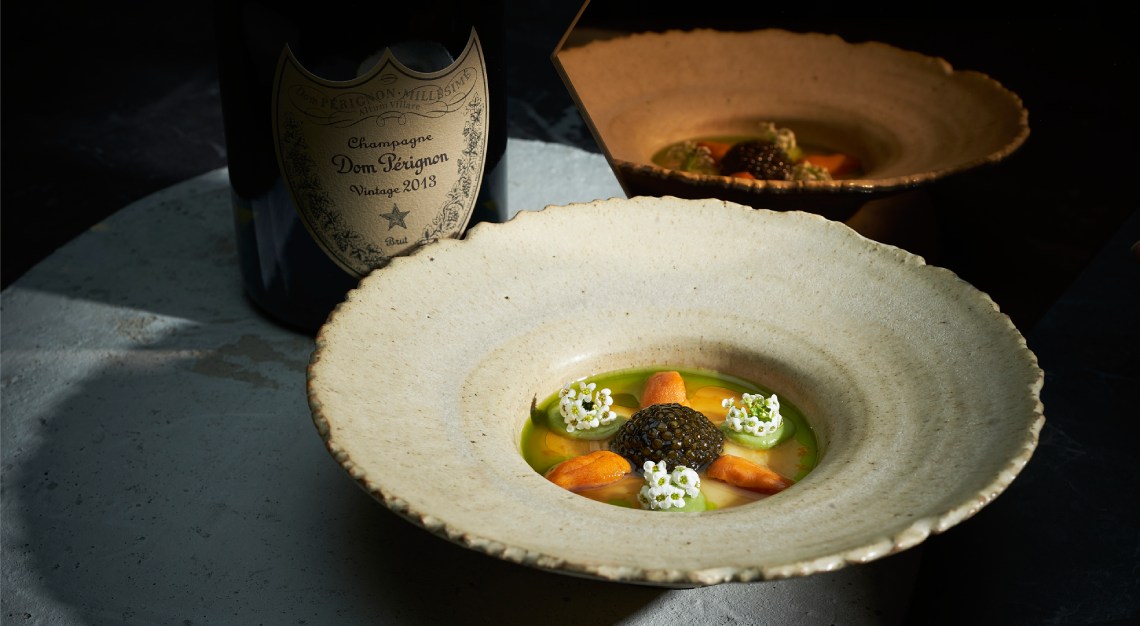 28Wilkie
At 28 Wilkie, explore the different facets of Dom Pérignon Vintage 2013, with some really good food and hopefully, good company…
Read the full review here.
28 Wilkie
28 Wilkie Road,
01-01,
Singapore 228051
Tel: +65 9776 2828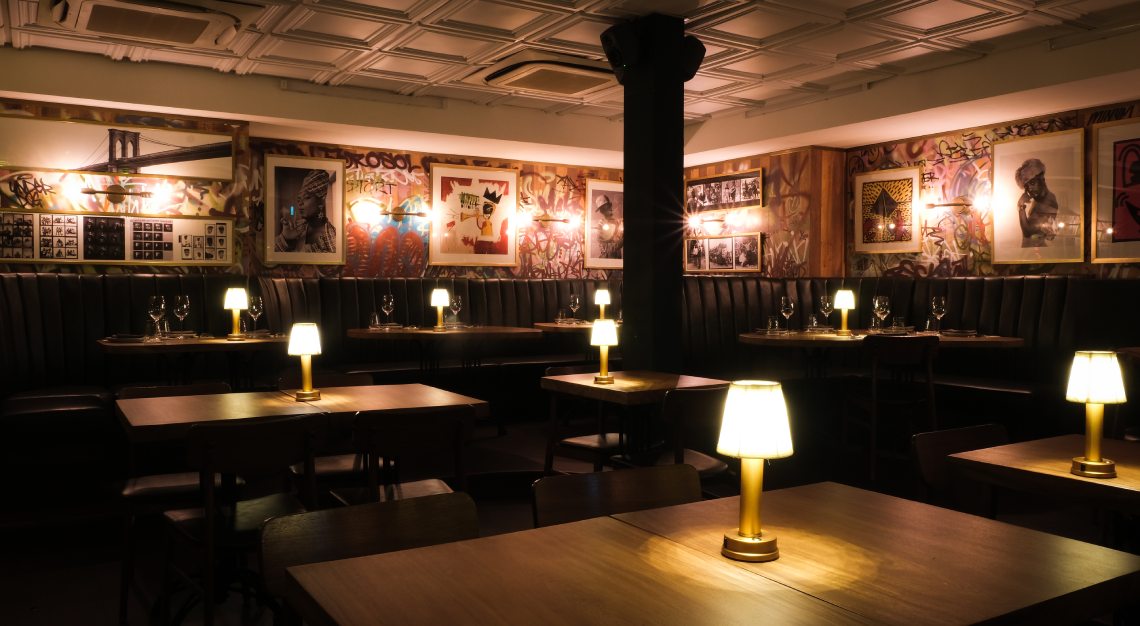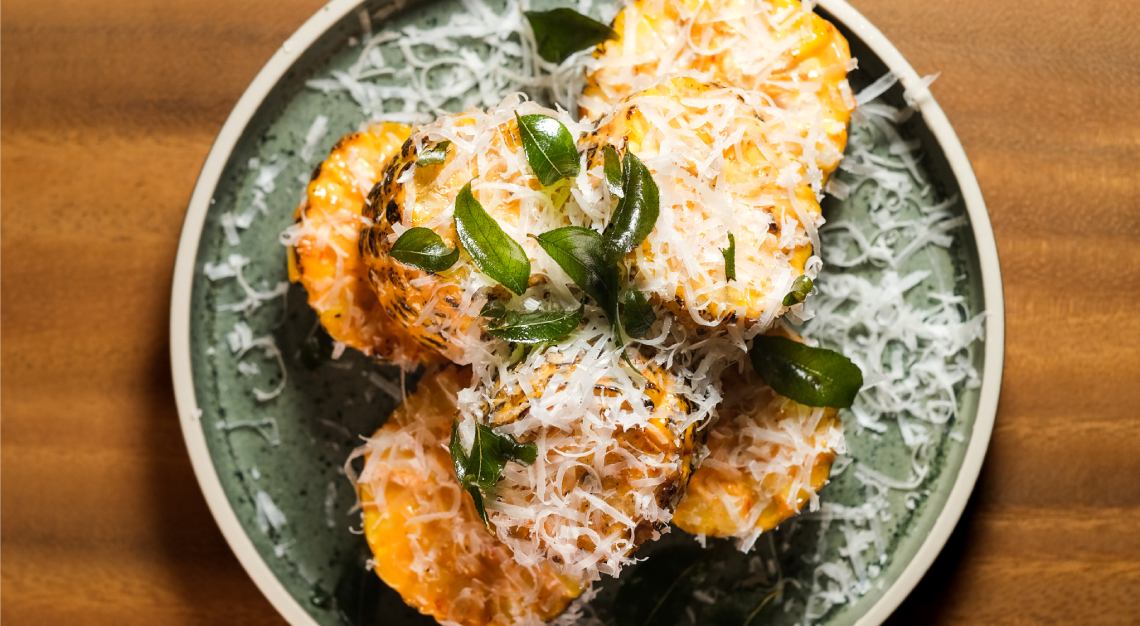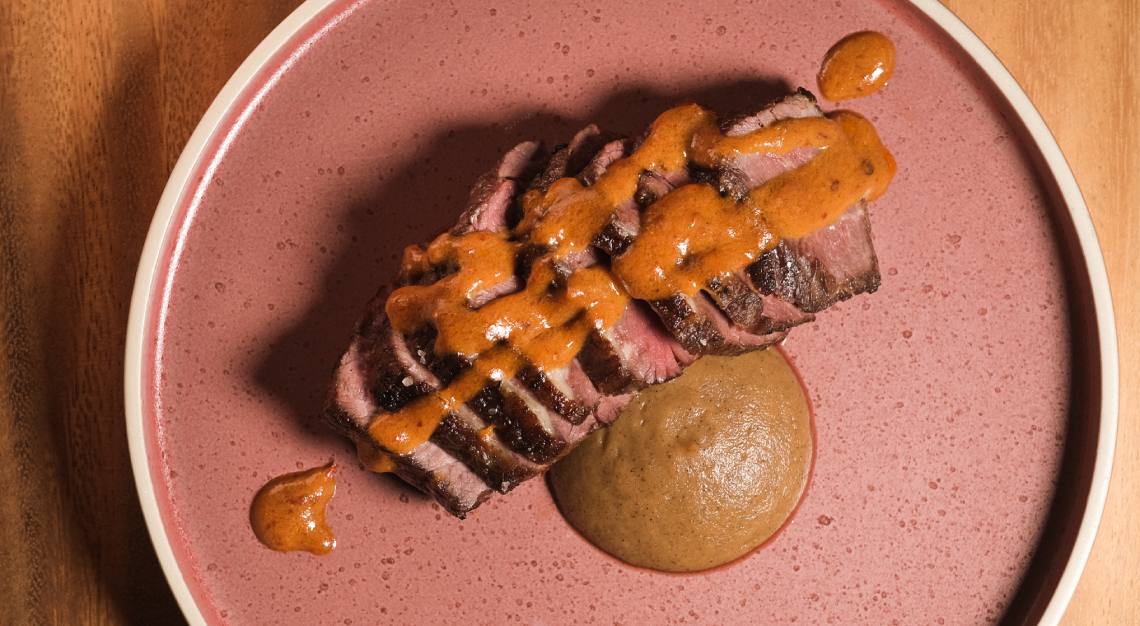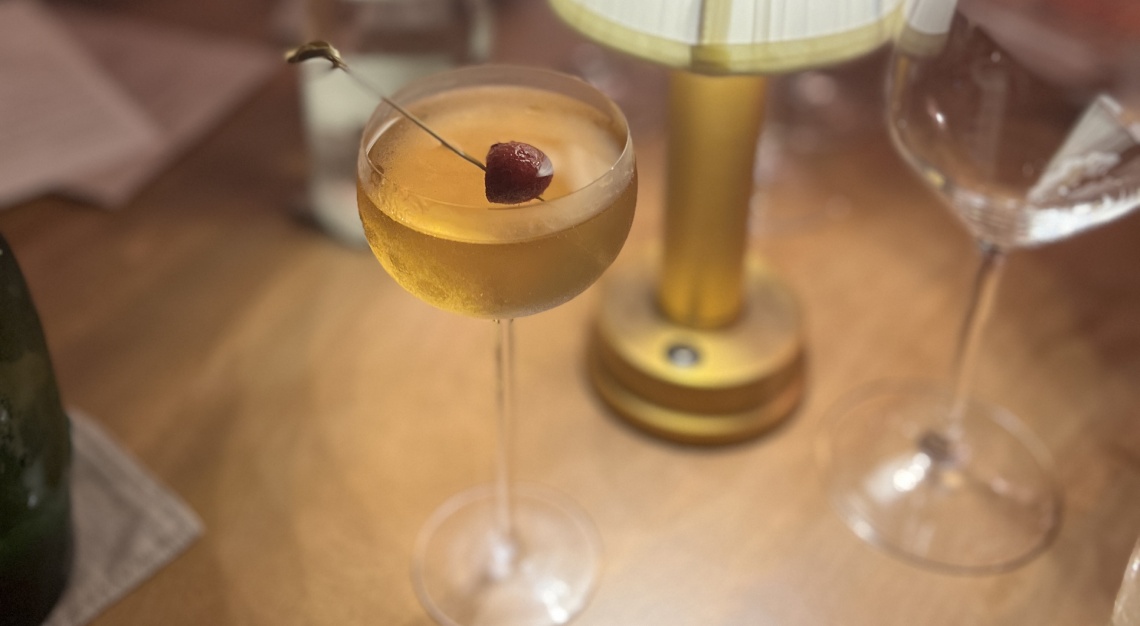 Underdog Inn
By Hannah Choo, Senior Editor
From the team behind Sago House, Low Tide and Ghostwriter, we have Underdog Inn, a New York-style tavern with comfy banquettes and eclectic art. Tucked away in the back alley of Amoy Street, it is every city slicker's dark, warm bunker that delights in delicious cocktails, nose-to-tail fire-only feasting and counterculture…
Read the full review here.
Underdog Inn
115 Amoy Street,
01-03,
Singapore 069935
Tel: +65 9699 4829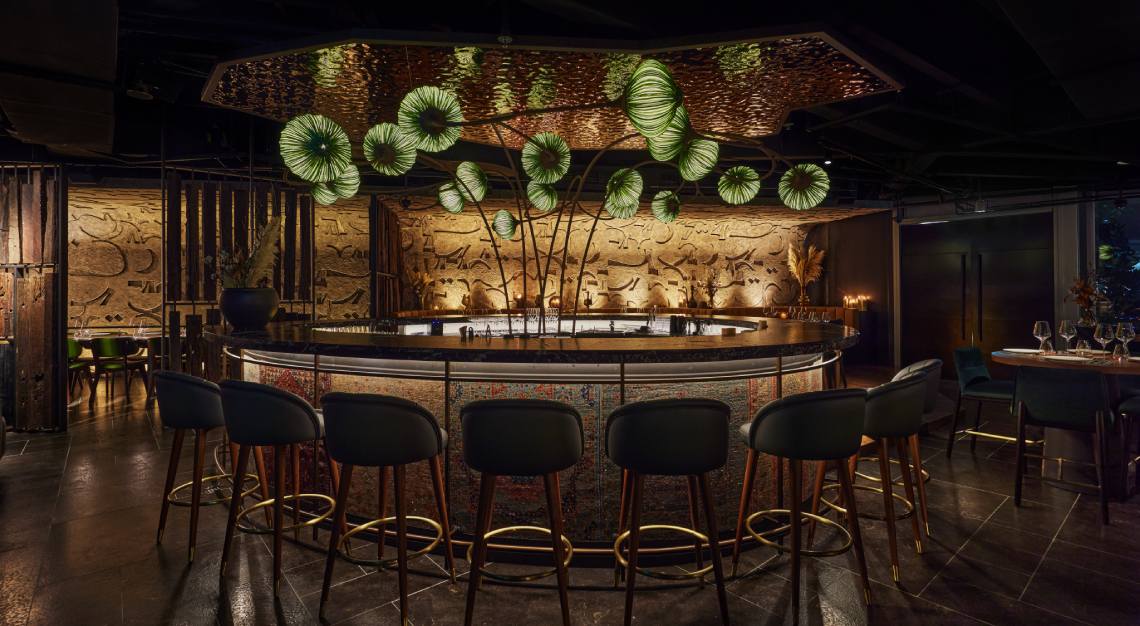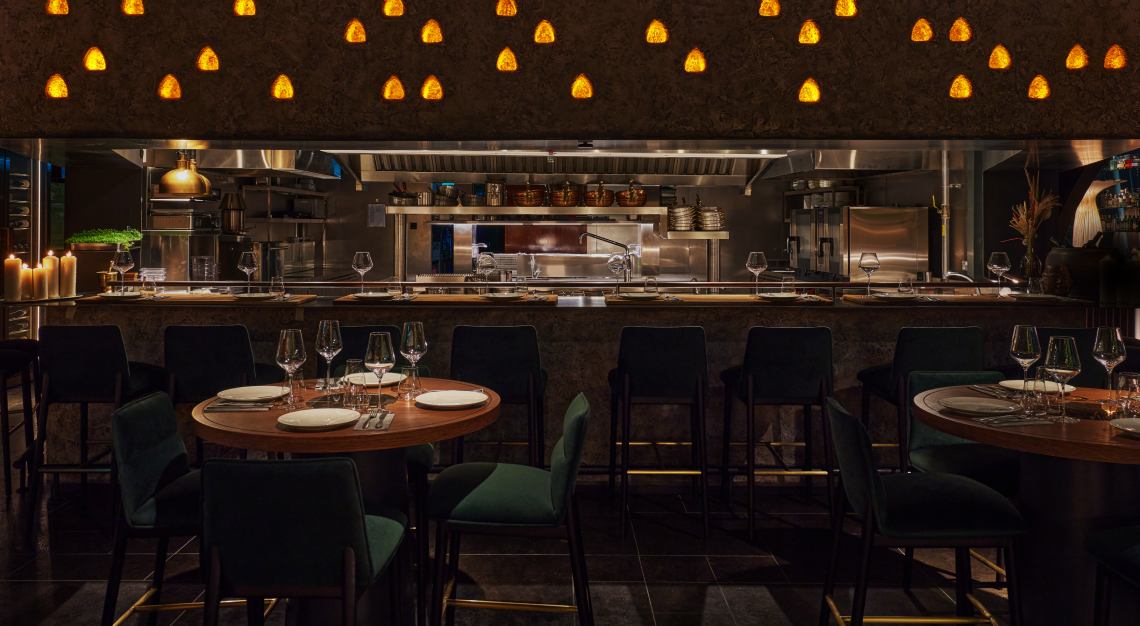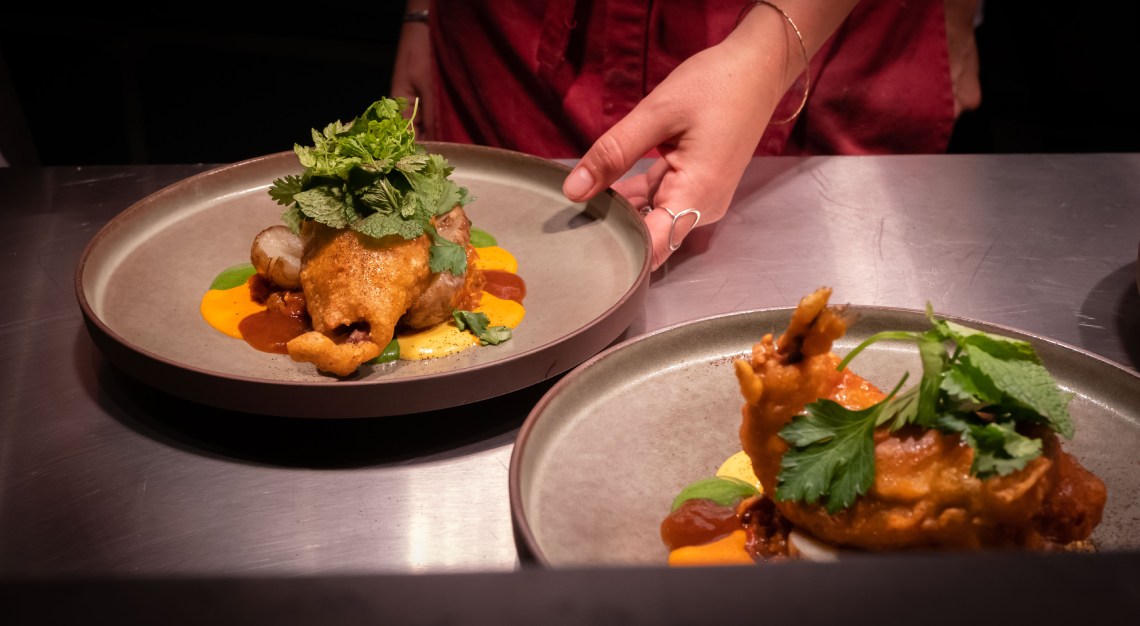 Aniba
By Hannah Choo, Senior Editor
In an unassuming spot beside Bonham Street, very little points you in the direction of Aniba, but it's not that hard to miss. Five floors up and you'll be in the cool digs of Meir Adoni, an outstanding Israeli chef with a…
Read the full review here.
Aniba
6 Battery Road
05-03 Bonham Street,
Private lift from Riverfront Entrance,
Singapore 049909
Tel: +65 9668 8036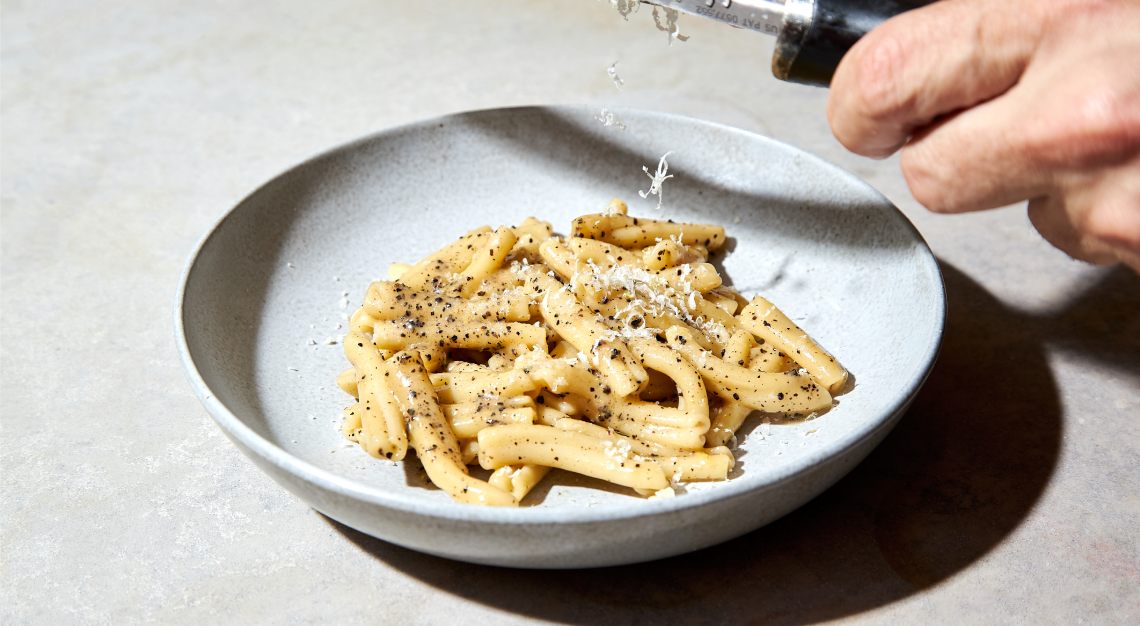 Cenzo
By Hannah Choo, Senior Editor
Taking the place of an old wine shop is Cenzo, the kind of restaurant that you'd wish we had more of. Set in a light-filled shophouse, with an open kitchen and hues of red and blue, Cenzo is the latest addition to Club Street and AC Concepts, the same group behind Kulto on Amoy Street. It also marks the return of Drew Nocente…
Read the full review here.
Cenzo
81 Club Street
Singapore 069449
Tel: +65 9155 8374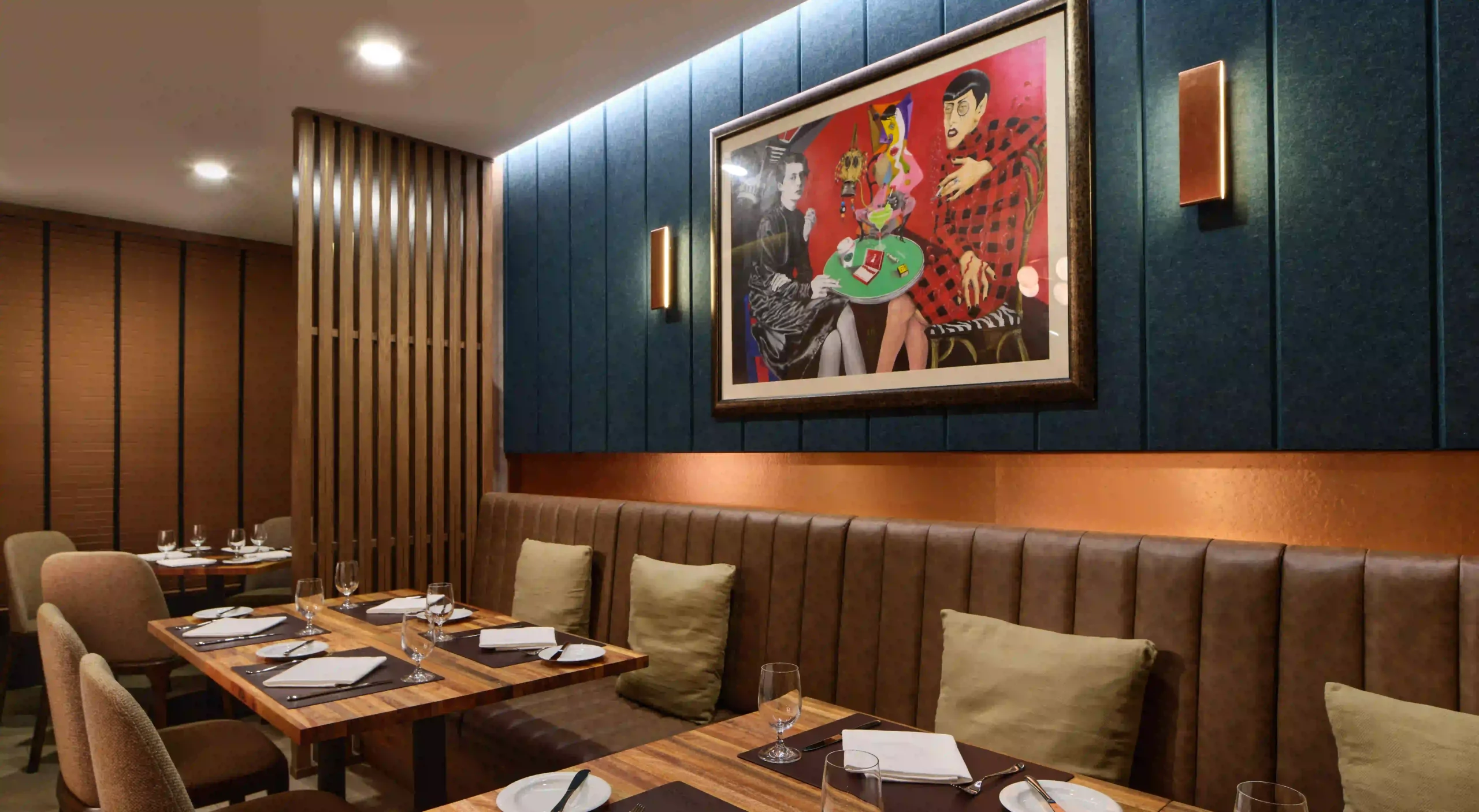 élan
By Elliot Tan, Writer
Les Amis Group's modern French restaurant élan offers all the pleasures of fine dining with none of the formality. The warm, convivial 48-seater (including a semi-private dining room for four) sets the table for Chef de Cuisine Peter Teo's approachable Asian-inflected French cuisine…
Read the full review here.
élan
1 Scotts Rd
Shaw Centre
01-13
Singapore 228208
Tel: +65 6735 6656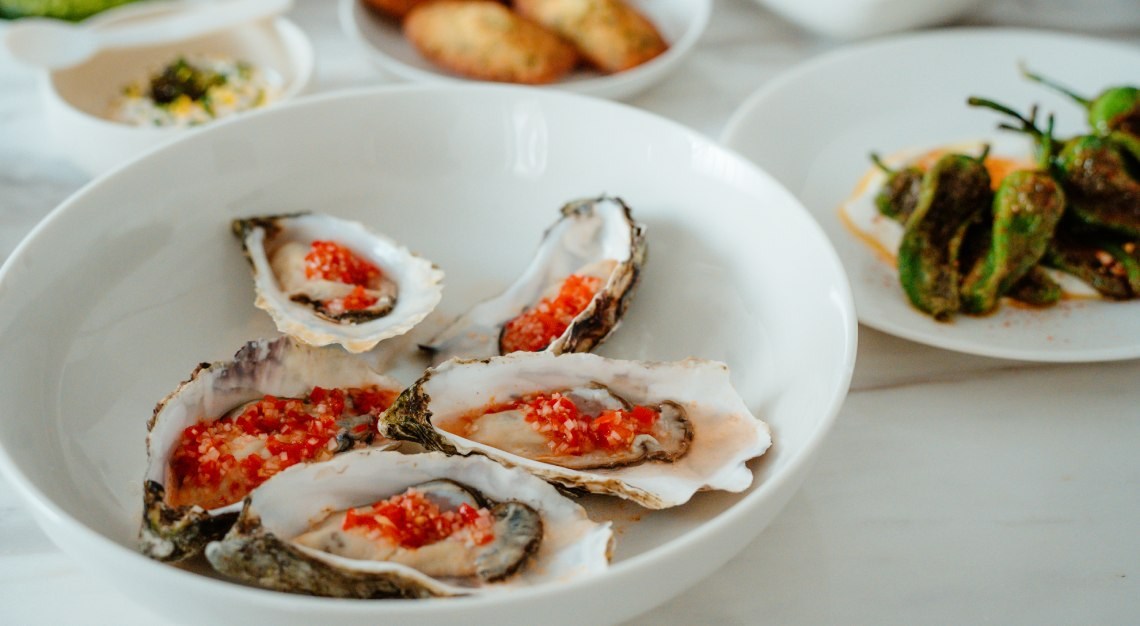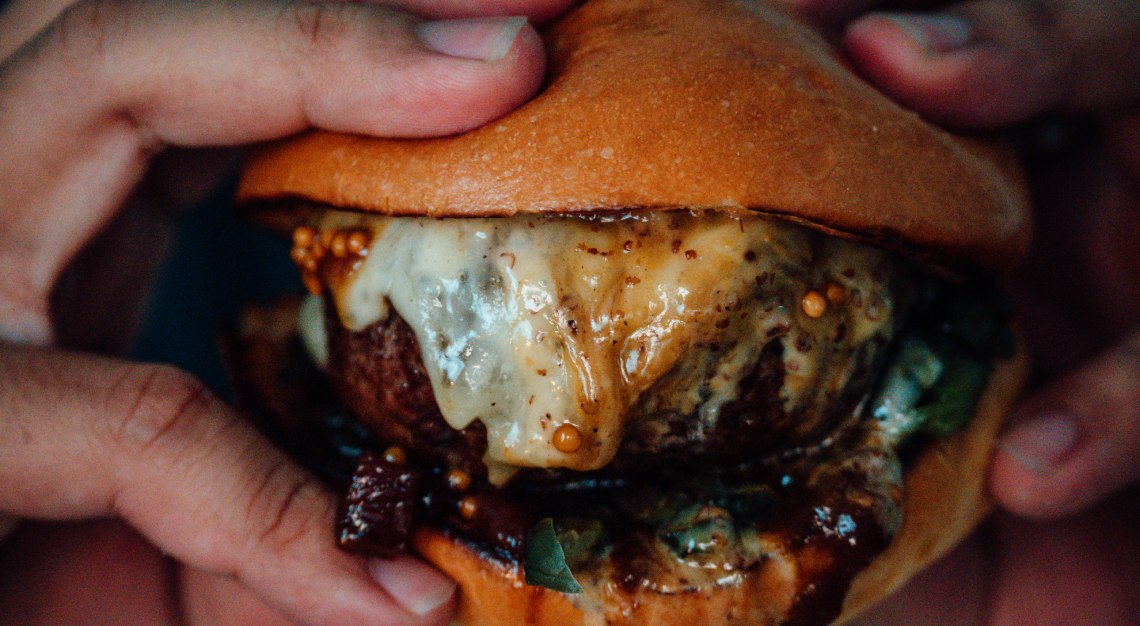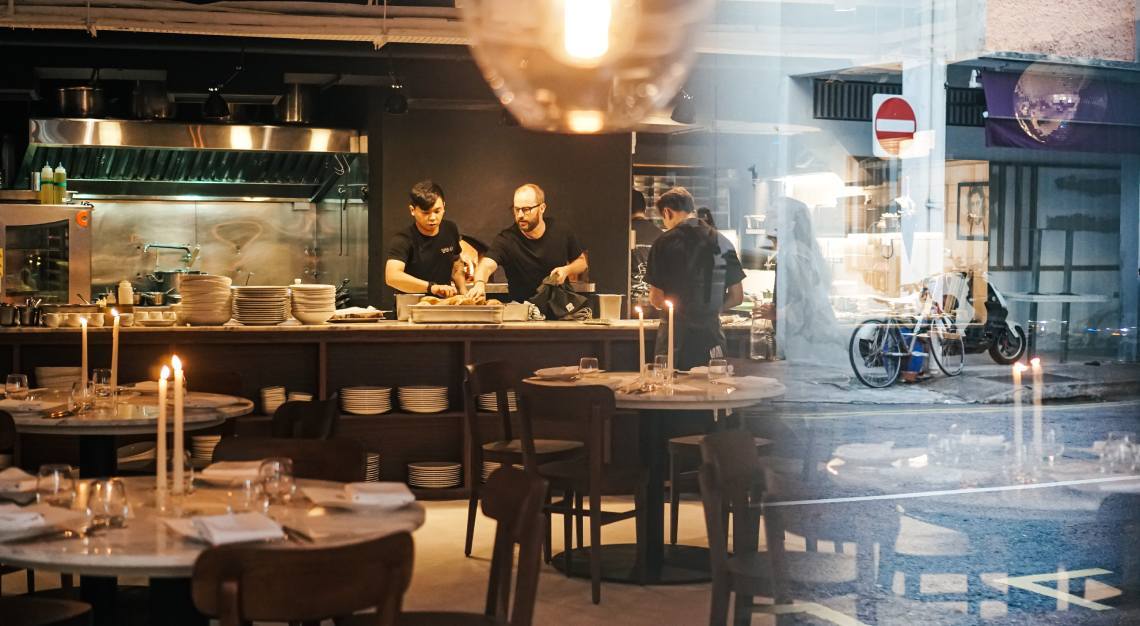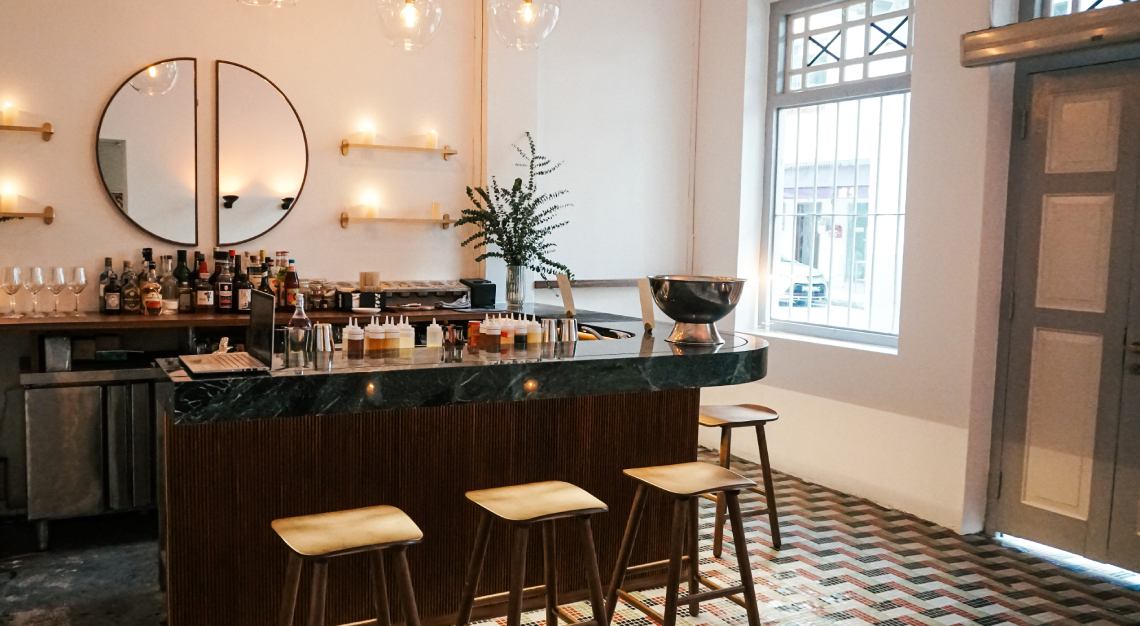 COL
By Hannah Choo, Senior Editor
Fine dining can sometimes be a bit of a daunting experience. When you've had a long day, the last thing you'd want is a four-hour meal that ends with cheese and then some. Which is why COL, the buzzing new space in Keong Saik, is such a breath of fresh air…
Read the full review here.
COL
1 Keong Saik Road
The Working Capitol Building
01-05
Singapore 089109
Tel: +65 8870 2401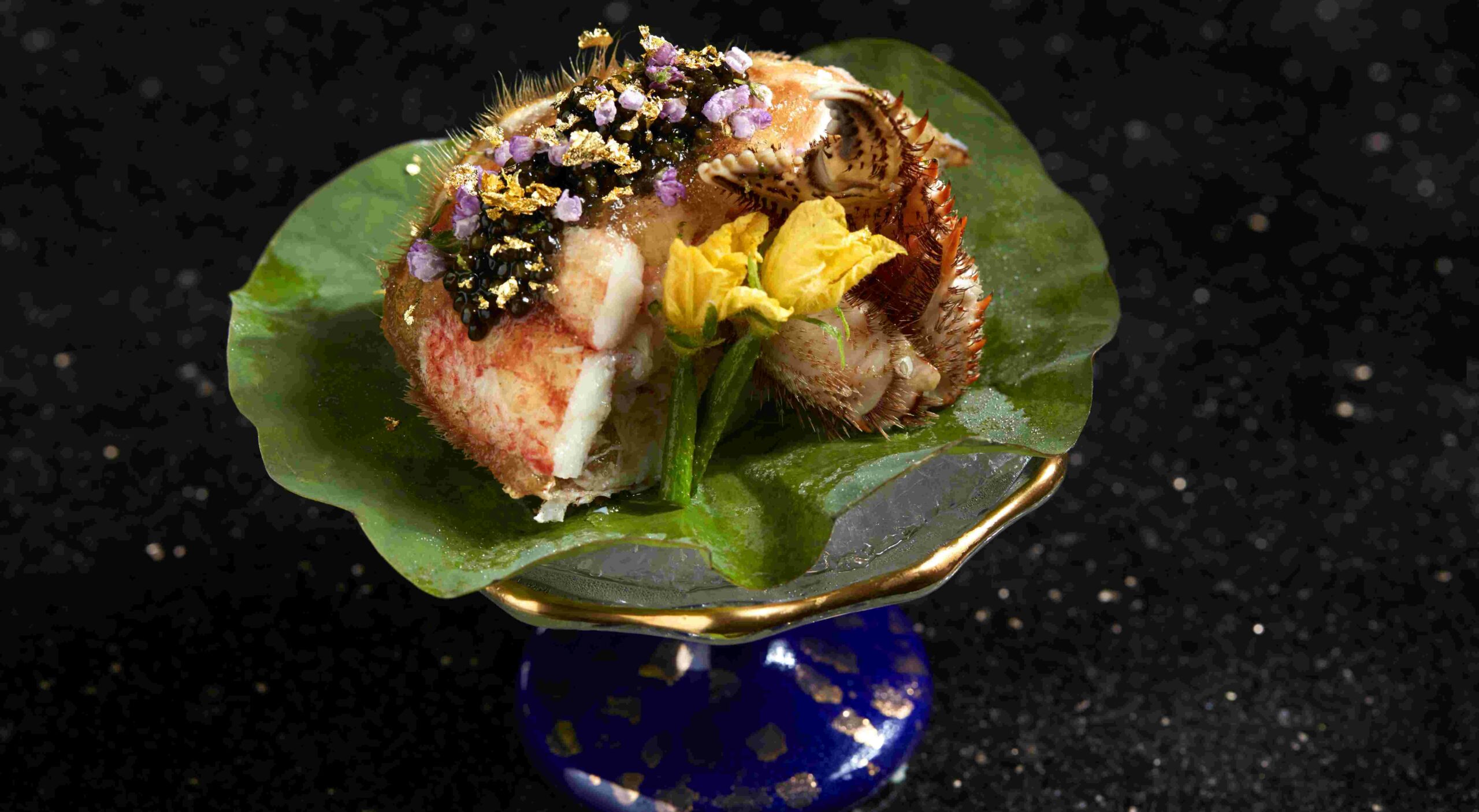 Hazuki
By Elliot Tan, Writer
Cloaked away in the bustling mall of Takashimaya lies the discreet establishment of Hazuki. Revealed only to those in possession of a special QR Code – this inconspicuous restaurant may seem unassuming to the average eye, but not to past patrons privy to what's in store. Hazuki is the manifestation of tranquillity – calming neutral tones and natural wooden textures permeate the space. From exquisite Kagami crystalware used by the Japanese Imperial Family, to a thousand-year-old yakusugi cedar tray – every detail is carefully considered for…
Read the full review here.
Hazuki
391 Orchard Road
04-18A, Takashimaya Shopping Centre
Ngee Ann City
Singapore 238872
Tel: +65 6893 1555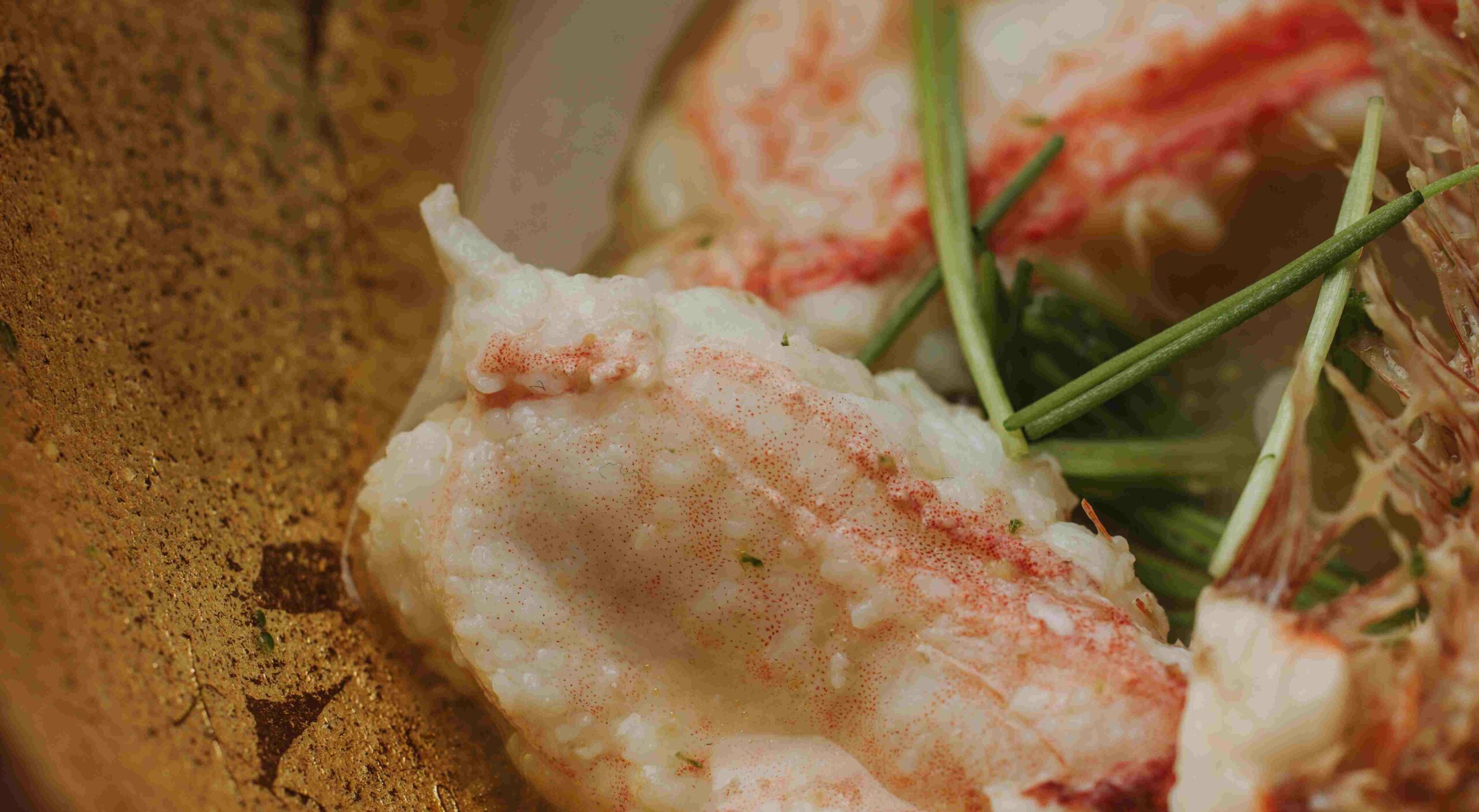 Hamamoto
By Andrew Leci, Contributing Editor
At Hamamoto's eponymous restaurant in Tras Street, the kindness and youthful exuberance behind the eyes of the main man is enough to induce diners into a sense of comfort, ease and expectation of great things to come. Almost without exception, he does not disappoint, putting together a menu that is very well-balanced, acceptably exotic without being unnecessarily esoteric, and excellently proportioned…
Read the full review here.
Hamamoto
58 Tras St
Singapore 078997
+65 9672 7110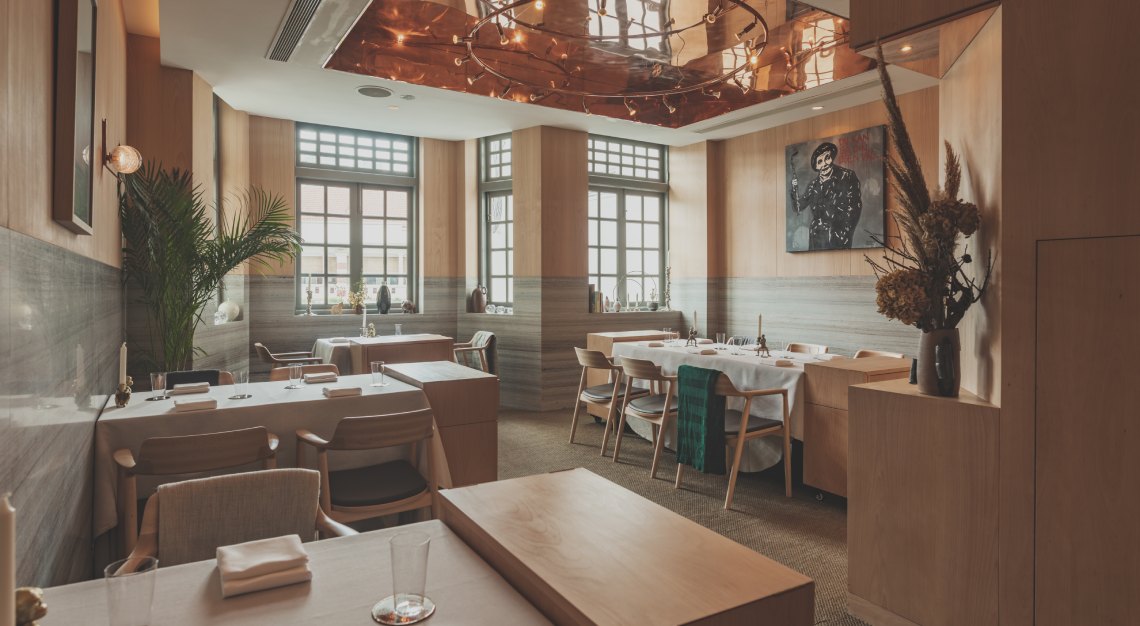 Restaurant Zén
By Andrew Leci, Contributing Editor
If you plan to pay S$1,000 plus for a set menu and alcohol pairing, you may as well sign up for the full monty at Zén, where you have every right to expect a remarkable experience. Not just in terms of the food and service, but in the whole kit and caboodle—down to the ambience, fixtures, fittings, crockery and cutlery, even extending to the music playlist…
Read the full review here.
Restaurant Zén
41 Bukit Pasoh Rd
Singapore 089855
Tel: +65 6534 8880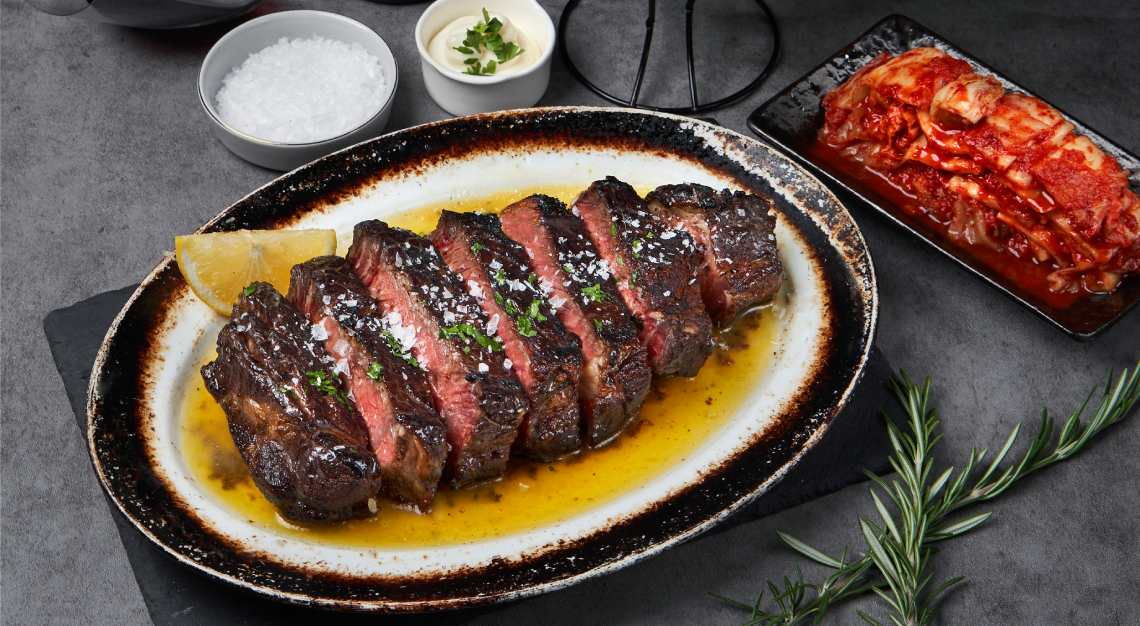 Keef the Beef
By Elliot Tan, Writer
Keef the Beef had humble beginnings as a takeaway ribeye business born during the lockdown, but they have since transformed into a full-fledged, wood-panelled modern steakhouse. What started as a passion project for Keith and his wife Jeanne, the devotion they have towards their craft has led to an exponential growth of their business, allowing them to widen their culinary repertoire, including a carefully curated menu of sides and appetisers specifically designed to complement their steaks.
The PL, a Keef the Beef's signature, should also be the highlight of every patron's meal at the steakhouse. Drawing inspiration from the legendary Peter Luger Steak House in Brooklyn, The PL is bathed in a butter-based sauce before being broiled in a 538ºC Salamander grill to produce an amazing charred crust, all the while maintaining a tender pink centre that amplifies in flavour with each bite. Slice through some of that beefiness with the acidity of their kimchi to refresh your palate, or indulge in some remarkably light hand-cut fries, which might quite literally be in contention for some of the best fries in Singapore. 
For some added fun, try their Bone Marrow spread over some freshly toasted bread for an interesting marriage of thick umami creaminess and crunch—and when you've licked the bone clean of marrow, the only thing left to do is to finish it off with a shot of whisky down the bone.
Keef the Beef
200 Turf Club Rd
01-12, The Grandstand
Singapore 287994
Tel: +65 6972 1582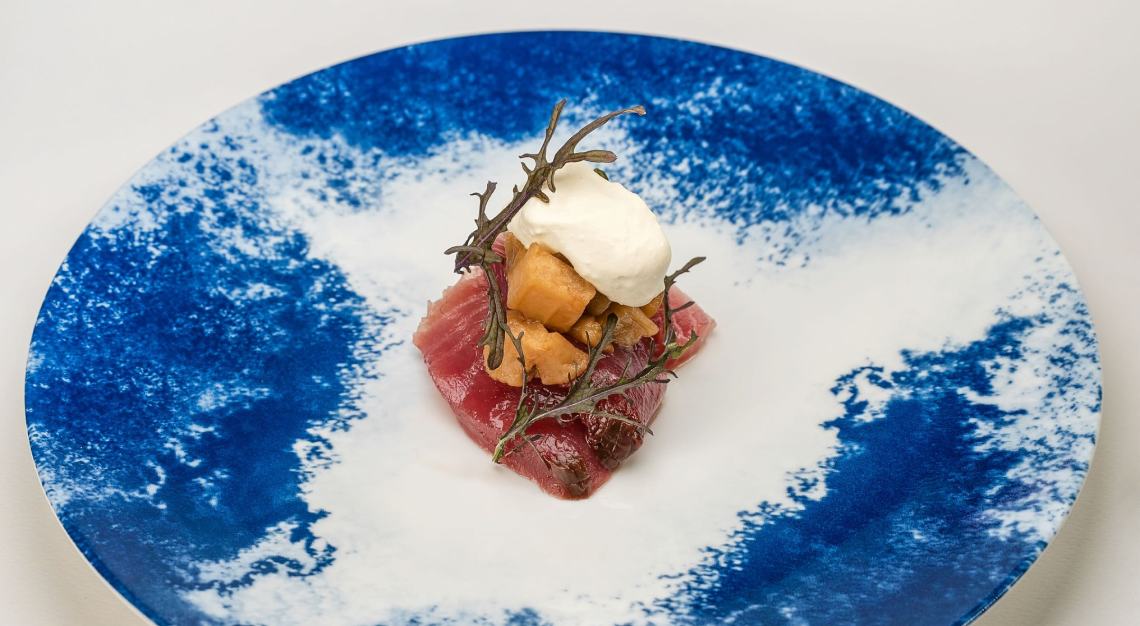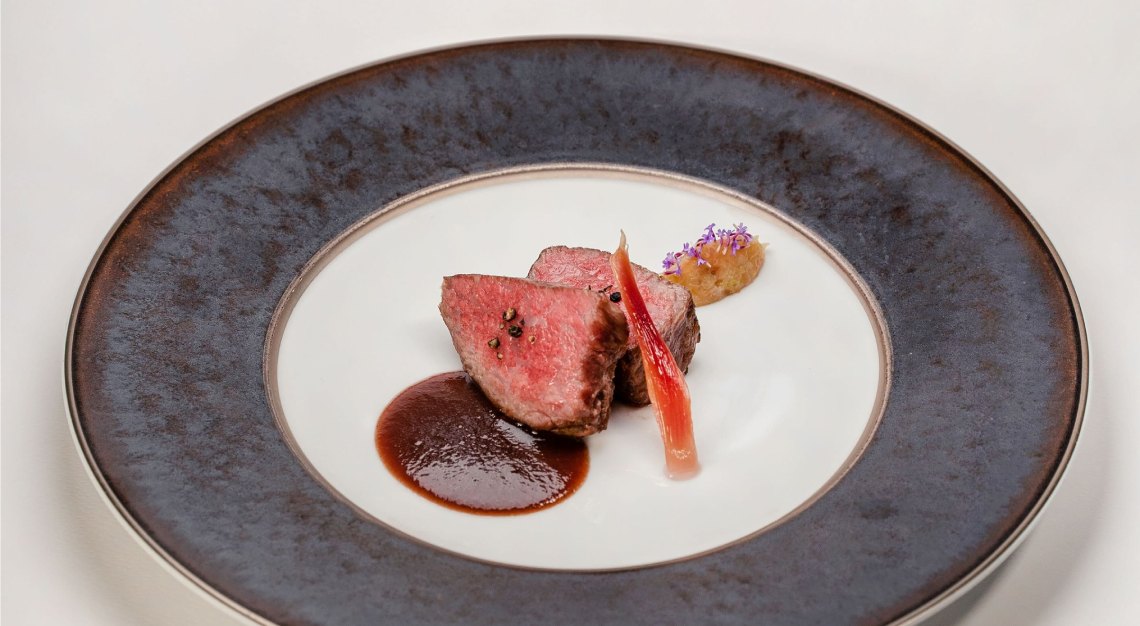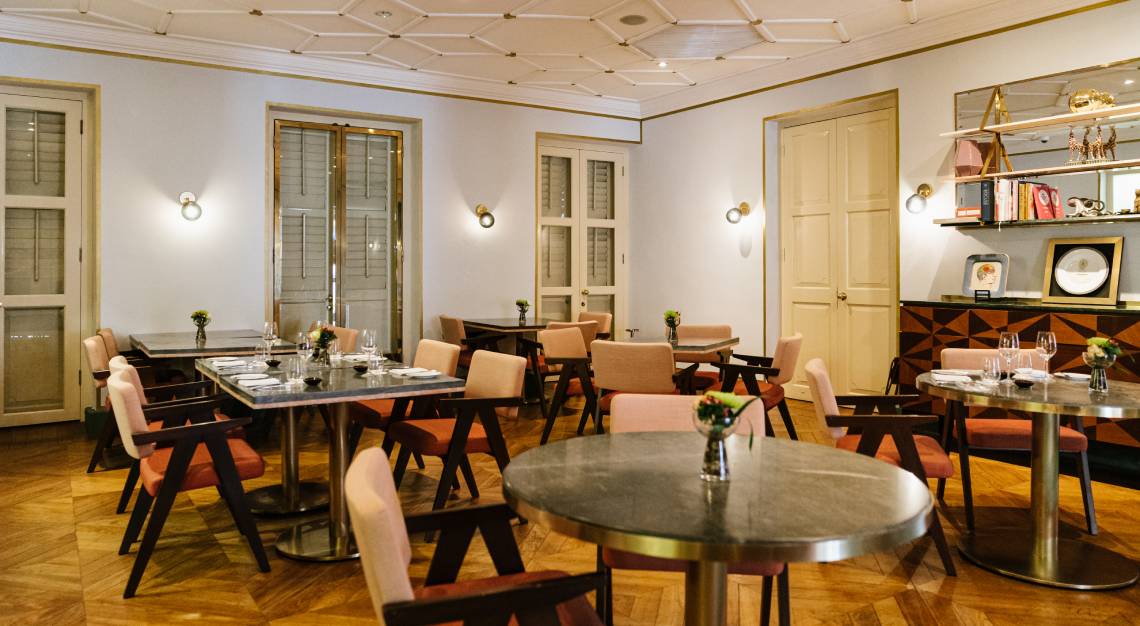 Whitegrass
By Hannah Choo, Senior Editor
Many have tried giving a fresh twist on a country's culinary classics, but few have accomplished the task quite as successfully as Whitegrass. The restaurant, situated near the drop-off at Chijmes, reminds you what a happy marriage ought to be, with Japanese ingredients and classical French techniques carried off with wit and expertise…
Read the full review here.
Whitegrass
30 Victoria St
01-26/27 Chijmes
Singapore 187996
Tel: 6837 0402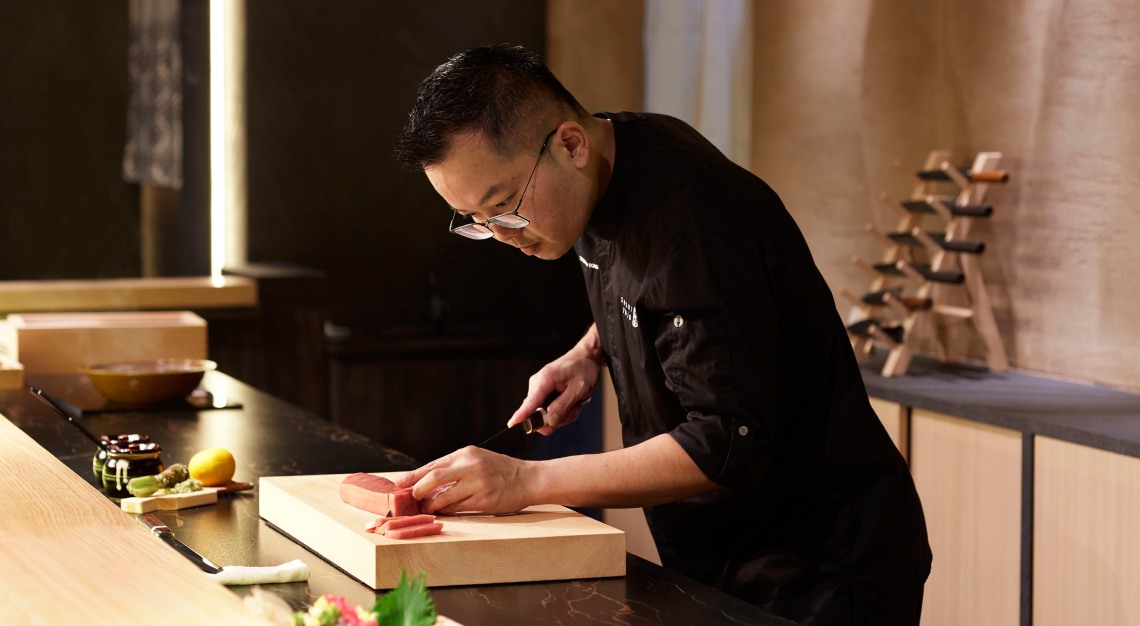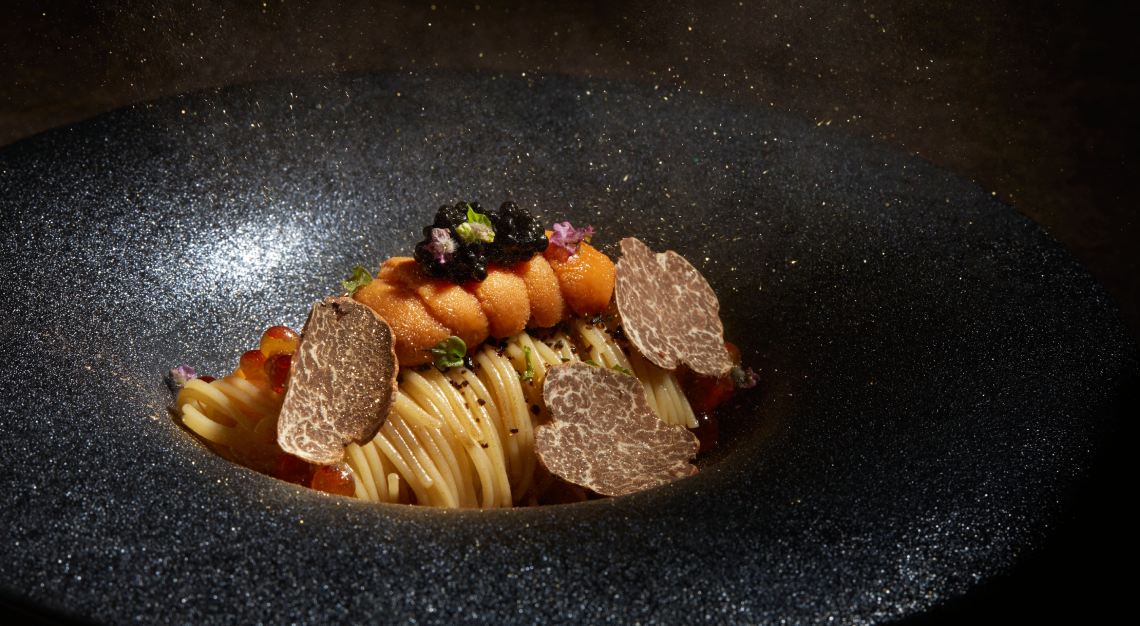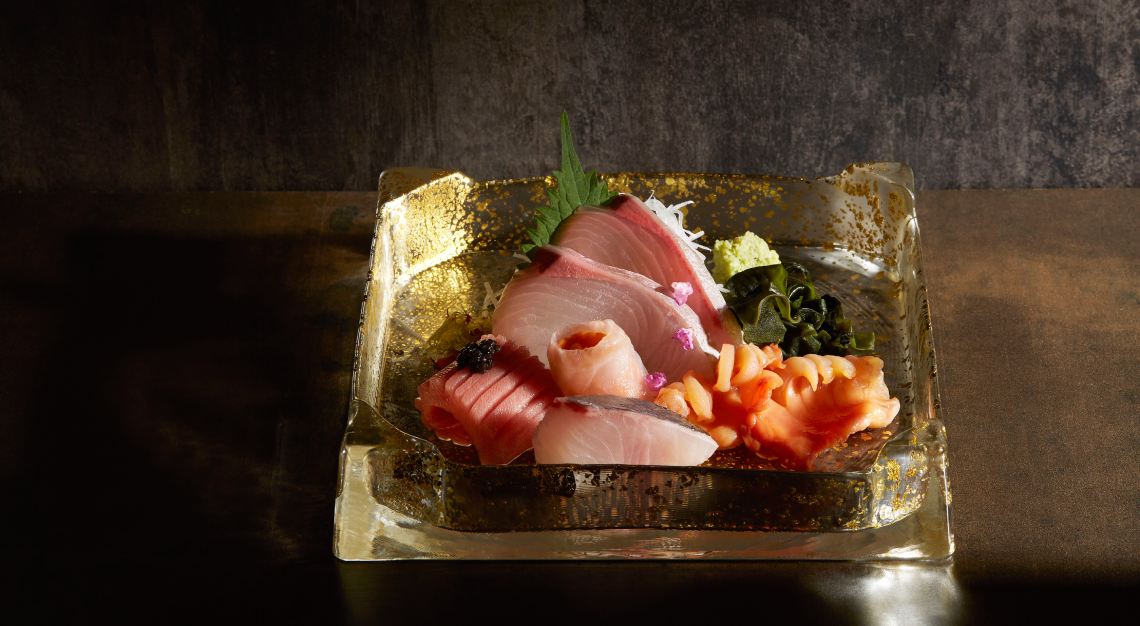 Sushi Yujo
By Rachel Ang, Contributing Writer
If you're looking to have a Japanese fine dining experience incorporating trending favourites in Singapore, you'd want Sushi Yujo on your checklist. The newest kid on the block for Japanese omakase, the restaurant is helmed by chef Desmond Fong, whom some diners might recognise from his time as head chef at Sushi Jin by the Les Amis Group…
Read the full review here.
Sushi Yujo
165 Tanjong Pagar Road
Amara Hotel 02-26
Singapore 088539
Tel: +65 8877 8831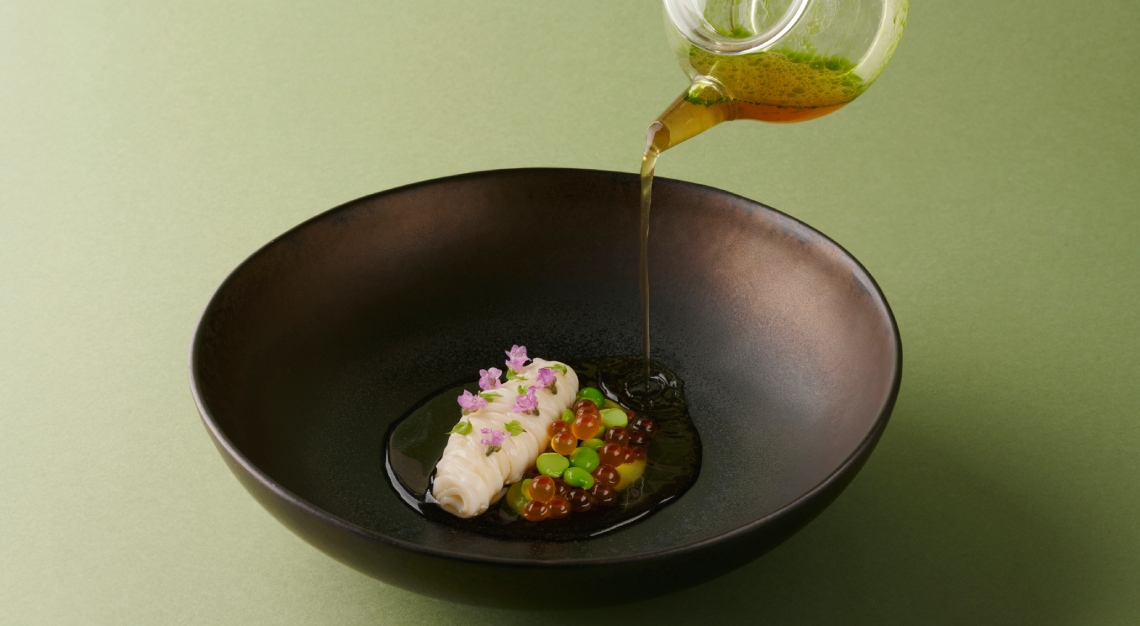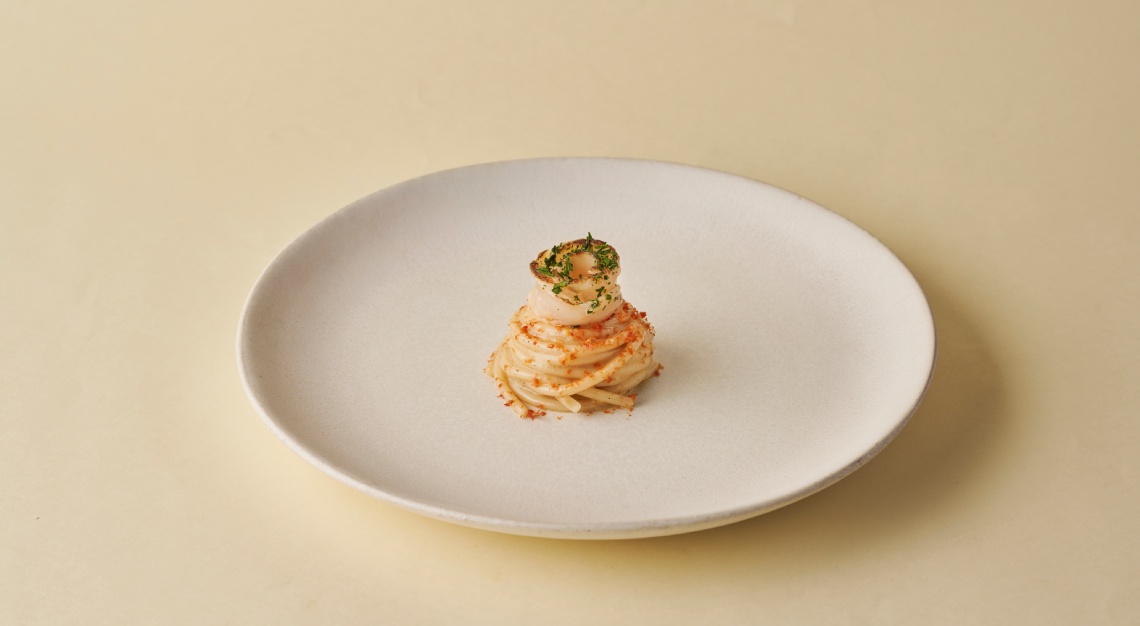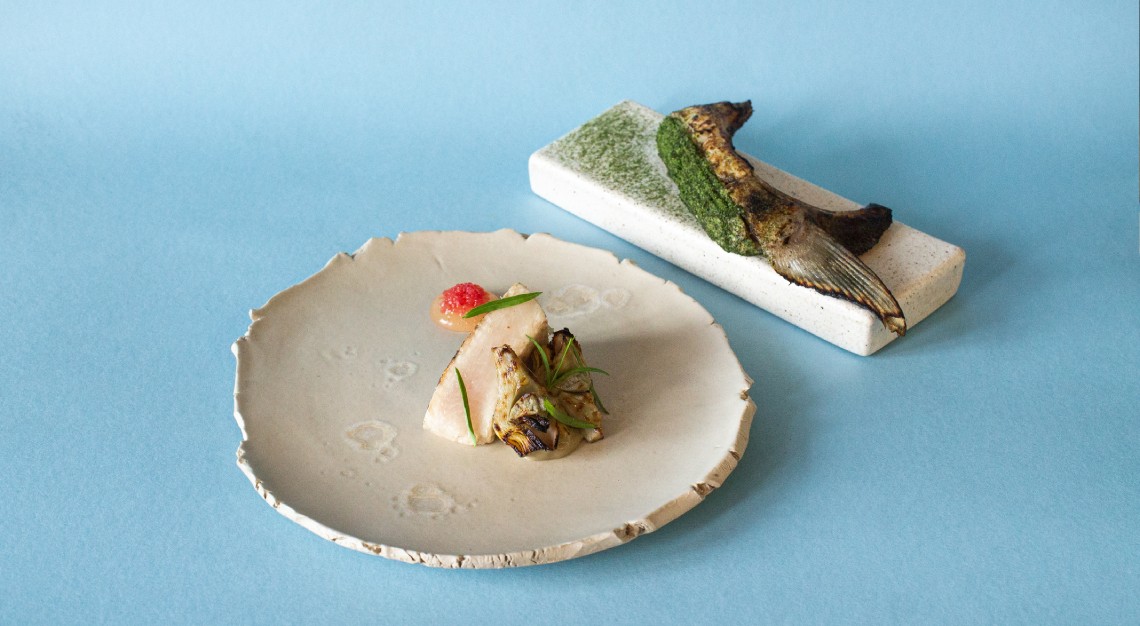 Braci
By Joel Chua, Writer 
Recently bestowed with yet another Michelin star for the sixth year running, this quaint Italian restaurant—neatly tucked away in a shophouse along Boat Quay overlooking the Singapore River—is proof that simplicity, when executed with finesse, goes a long way towards…
Read the full review here.
Braci
52 Boat Quay
Level 5/6
Singapore 049841
Tel: +65 6866 1933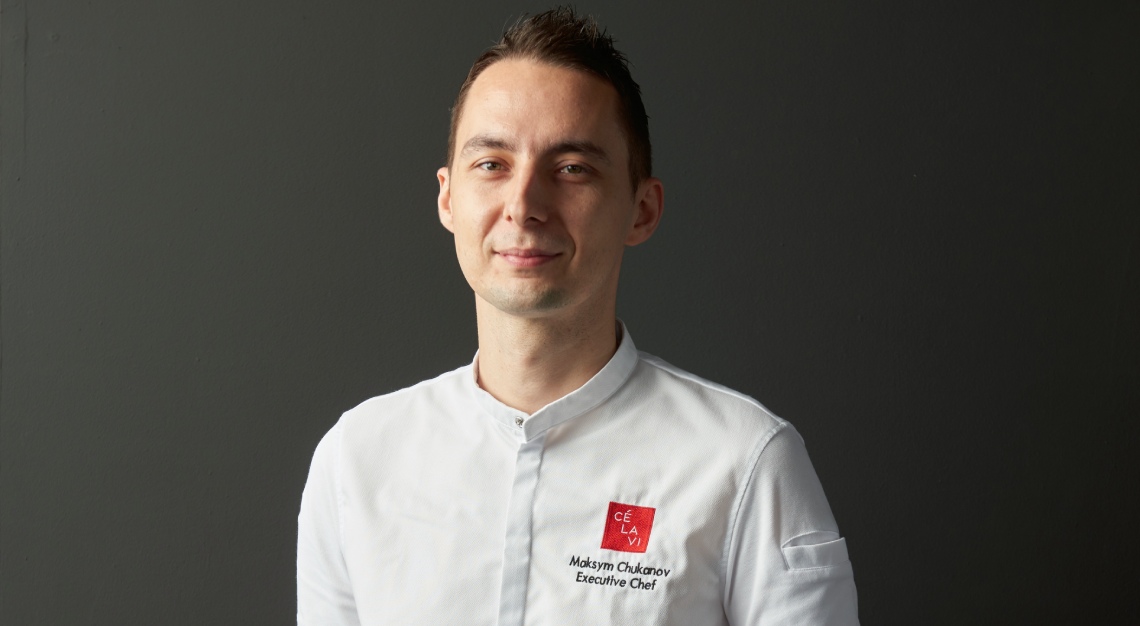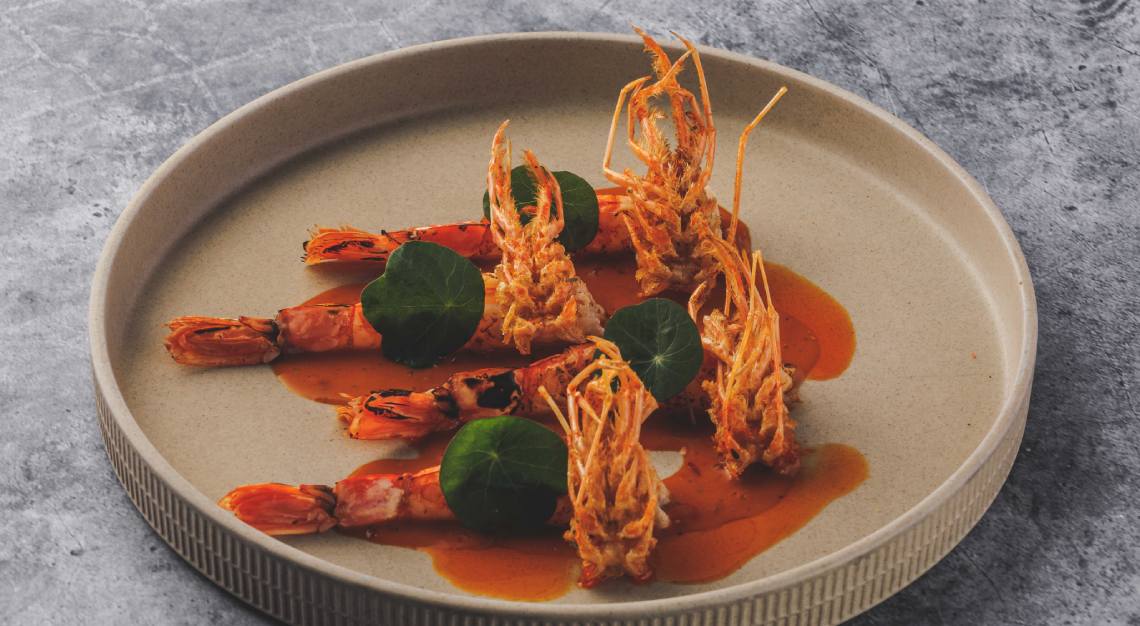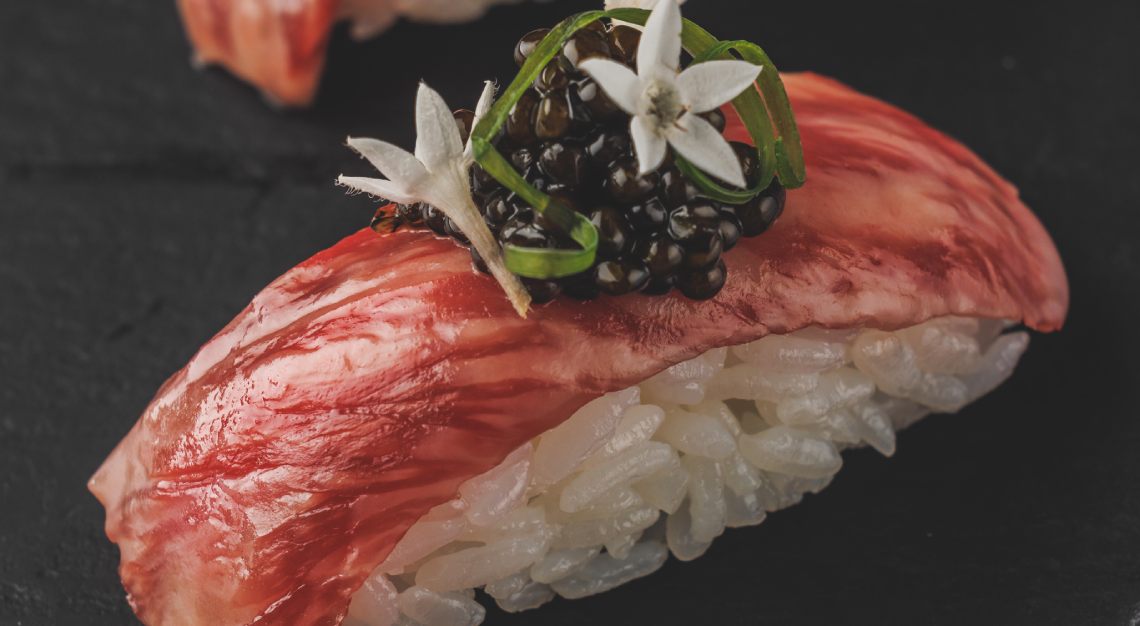 Cé La Vi
By Andrew Leci, Contributing Editor
Reinvention can be difficult. Unfortunately, perhaps, Singapore's cooler people associate Cé La Vi with cocktails and the club culture, and in trying to expand away from that like an ebbing eddy in a whirlpool of preconceived ideas and expectations, the brains trust behind the venture is getting serious about food. There's a new chef and a new menu, and we're now being encouraged to view the establishment with a view as a one-step centre for all your entertainment needs—cocktails, food and 'happening tunes' to get down with…
Read the full review here.
Cé La Vi
1 Bayfront Avenue Marina Bay Sands
Hotel, Tower 3
Singapore 018971
Tel: +65 6508 2188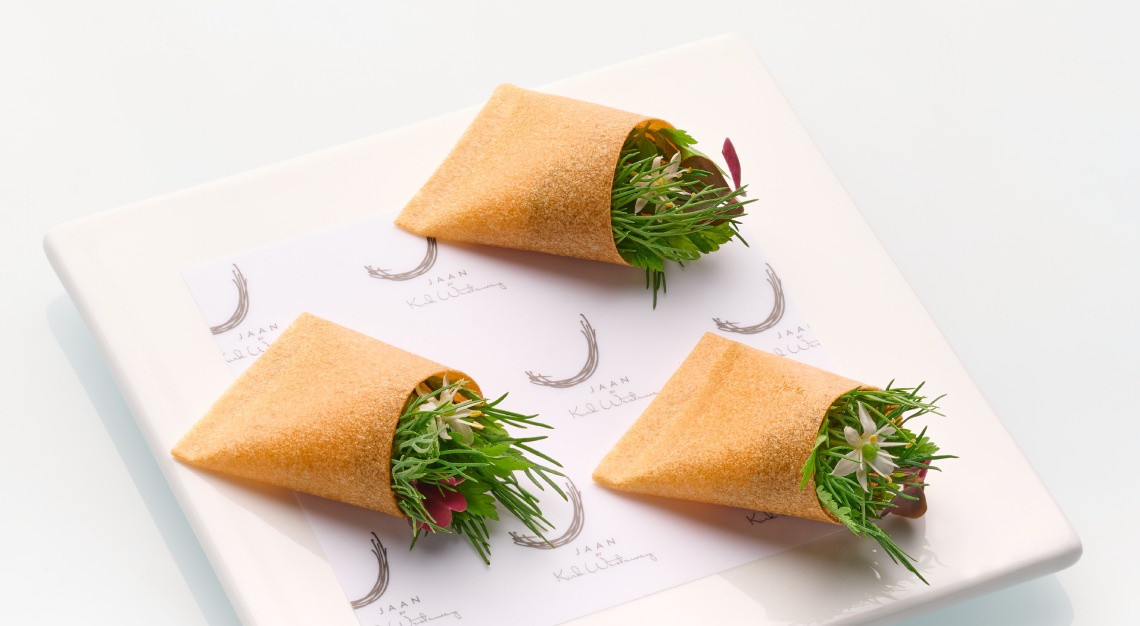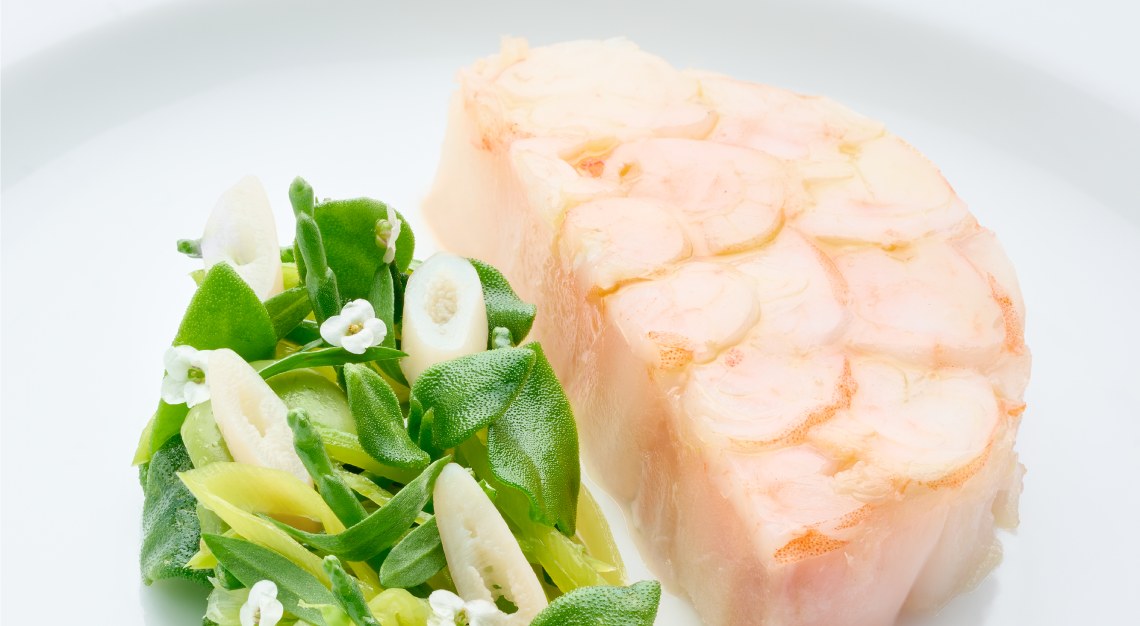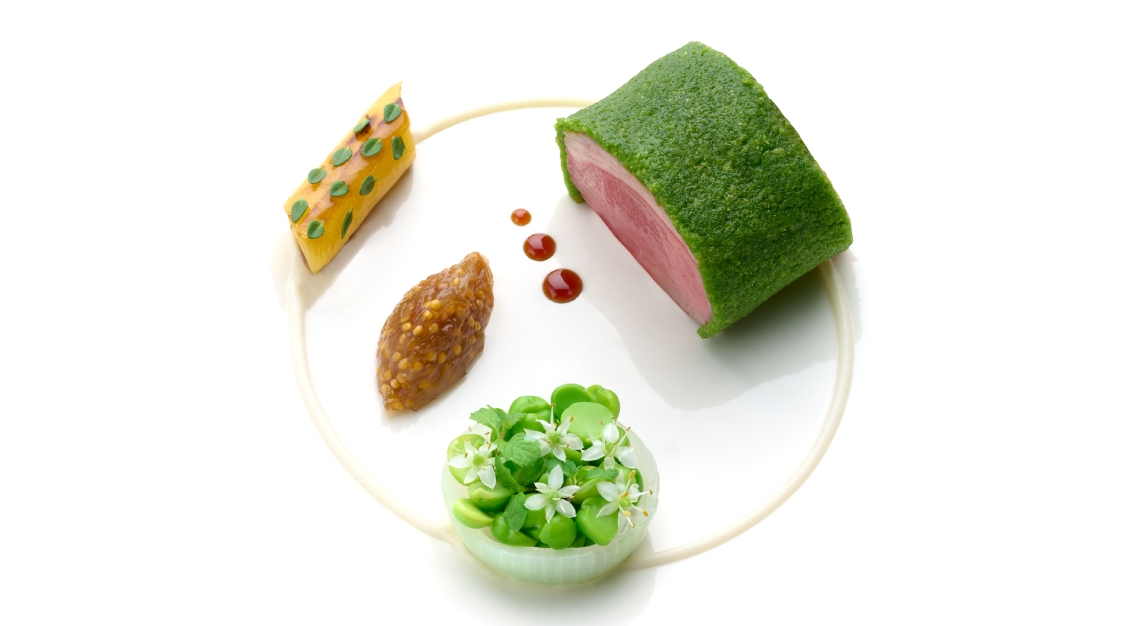 Jaan by Kirk Westaway
By Rachel Ang, Contributing Writer
If your palate feels like it needs to take a break from heavy, hefty foods, then the fresh flavours at Jaan would just be the thing for you. Delight yourself in the subtle yet complex flavours featured in the new spring menu designed by executive chef Kirk Westaway. Extra points for getting to savour this over a 70-floor sky-high view of the city. 
This menu is the latest instalment of Westaway's Reinventing British series, and draws strong inspiration from well-known British favourites. His Cheese and Onion Pie, Roast Leek and Potato Soup (accompanied on the side with a crispy brioche waffle to munch on in between sips), and, of course, Fish and Chips, are just some of the complex assortment of light and savoury starters to whet your appetite. While certainly reminiscent of familiar flavours, they are far from predictable. After all, there are Kristal caviar and truffle slices involved, too. 
With the main courses, you can expect Cornish Seabass with roasted Scottish scallop, of which we felt the scallop stole the show; Scottish Langoustine with fresh dill and fresh asparagus, our personal favourite; and an organic Welsh Lamb sourced from Rhug Estate, prepared with a selection of herbs to serve up the most intense flavour. Those who love your desserts, fret not: there's a medley of treats at the end so you can seal your meal on a sweet note. 
Robb Tip: Pair the Cornish Seabass with the 2018 Pietracupa Fiano di Avellino DOCG from Campania. The region is most infamously historically known for the tragedy of the ancient city of Pompeii, but what can we say? Volcanic soil always makes for some amazing wine. 
Jaan by Kirk Westaway
2 Stamford Rd
Singapore 178882
Tel: +65 6431 6156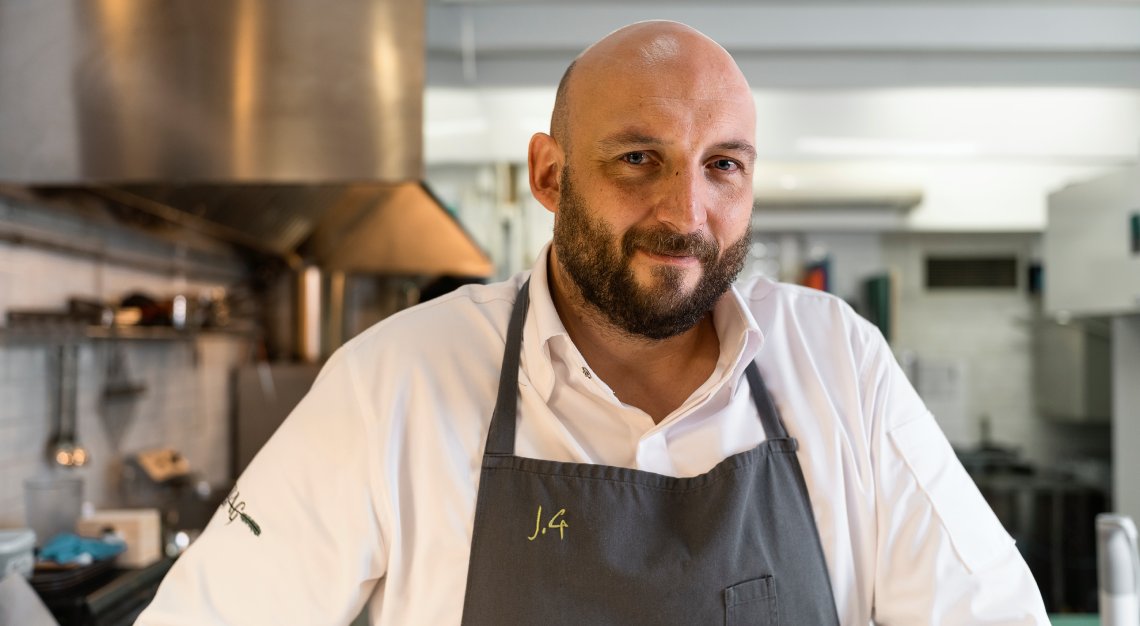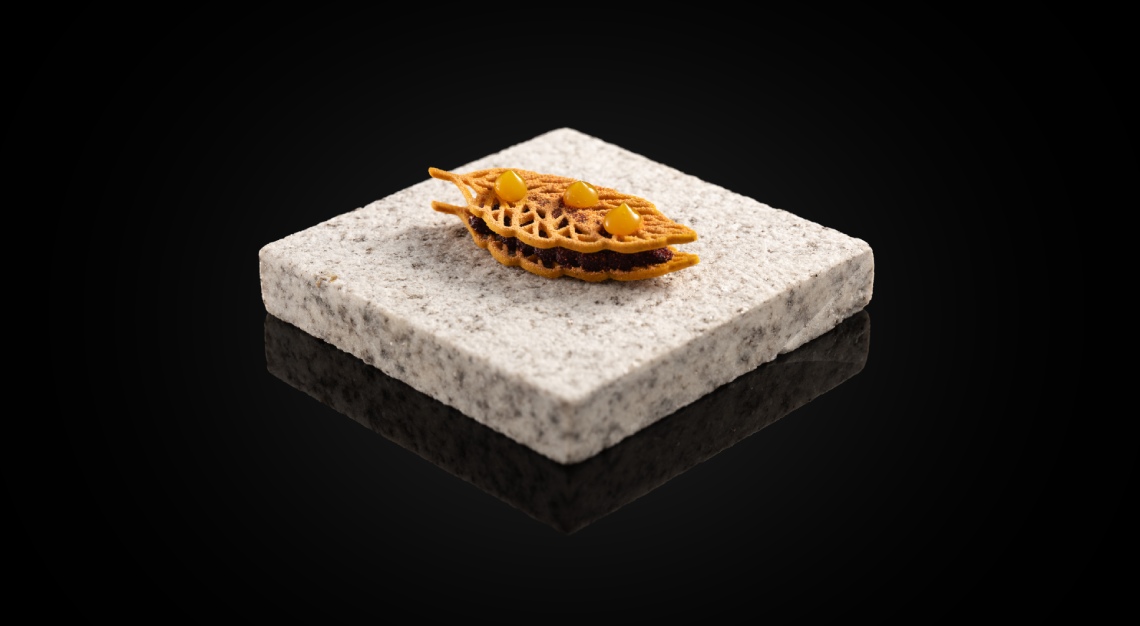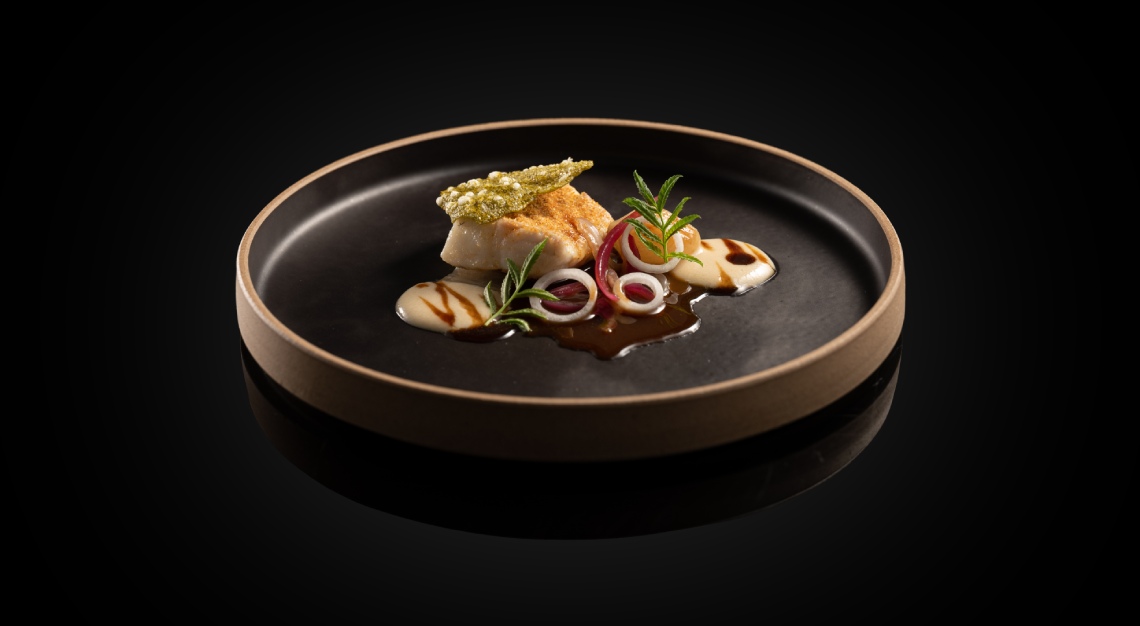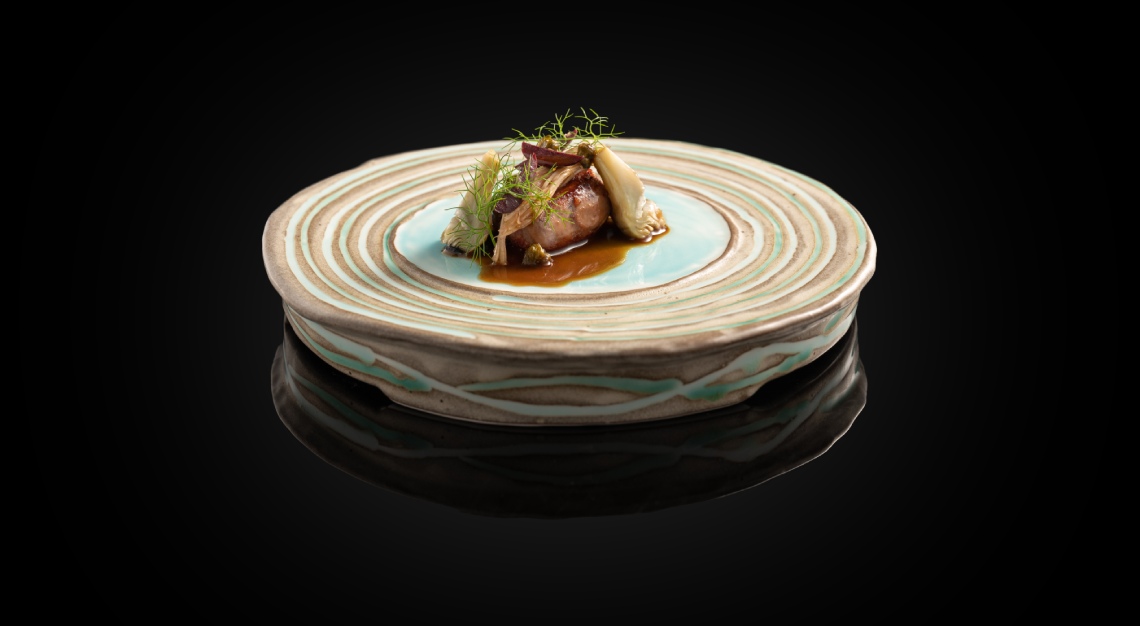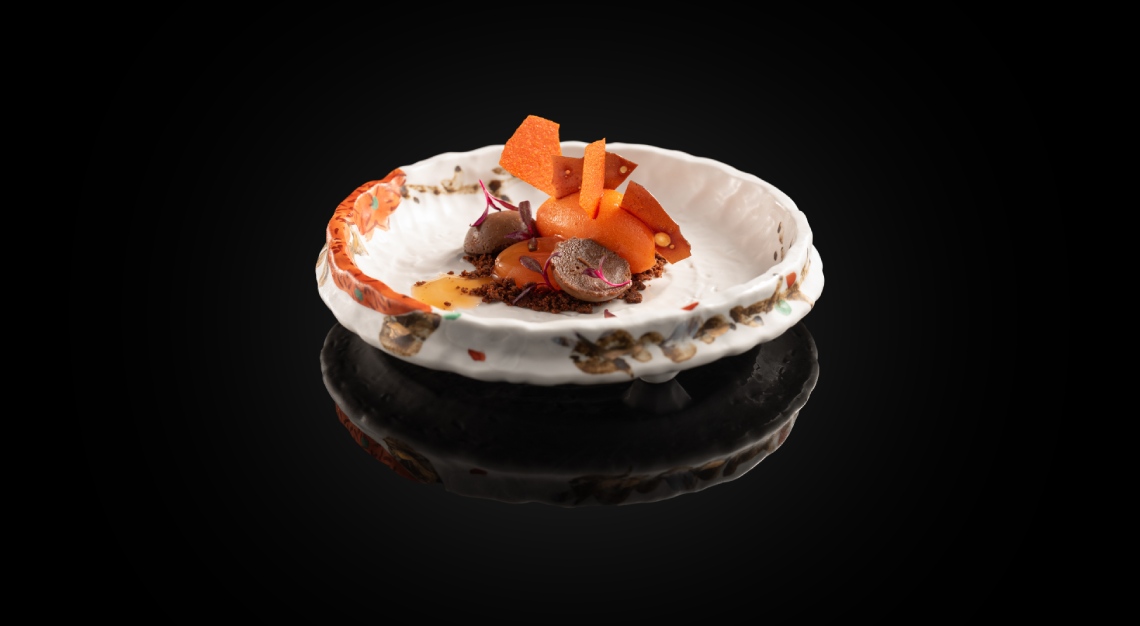 Restaurant Jag
By Andrew Leci, Contributing Editor
Since the inception of Jag in 2018, chef Jeremy Gillon has established himself as the culinary 'man for all seasons'. He may also be able to stake a claim as being one of the most imaginative and innovative spatula wielders currently operating in Singapore. Serious foodies look forward to his new seasonal menus because they know how well they will be thought out, composed and executed. It is gratifying to report that the Spring menu does not disappoint. In fact, it may be one of the best Gillon has produced…
Read the full review here.
Restaurant Jag
76 Duxton Rd
Singapore 089535
+65 3138 8477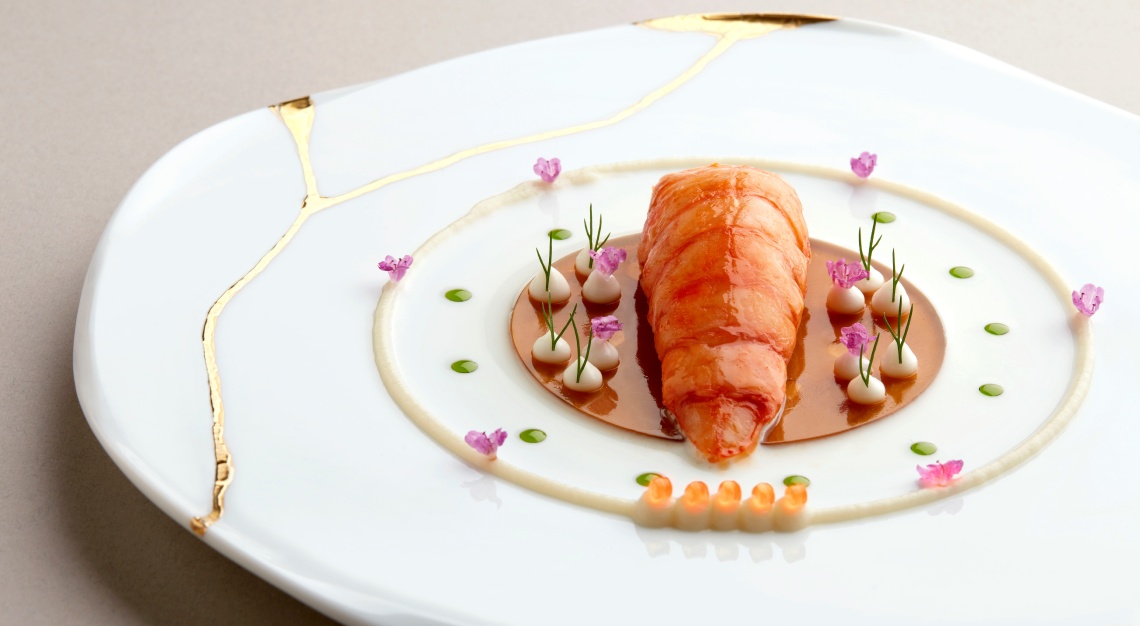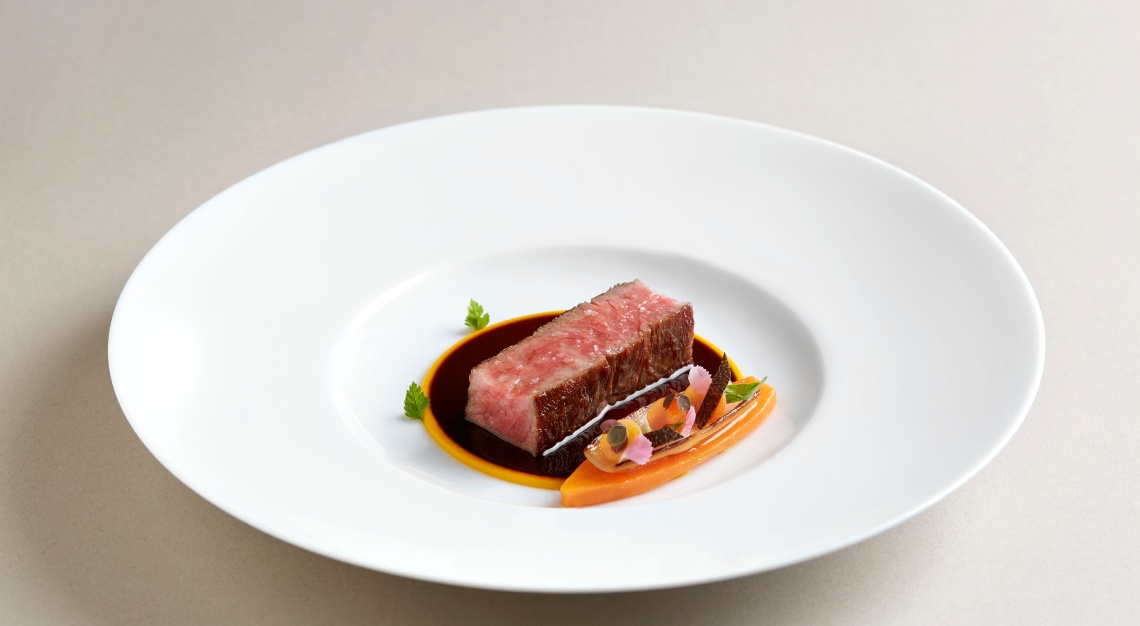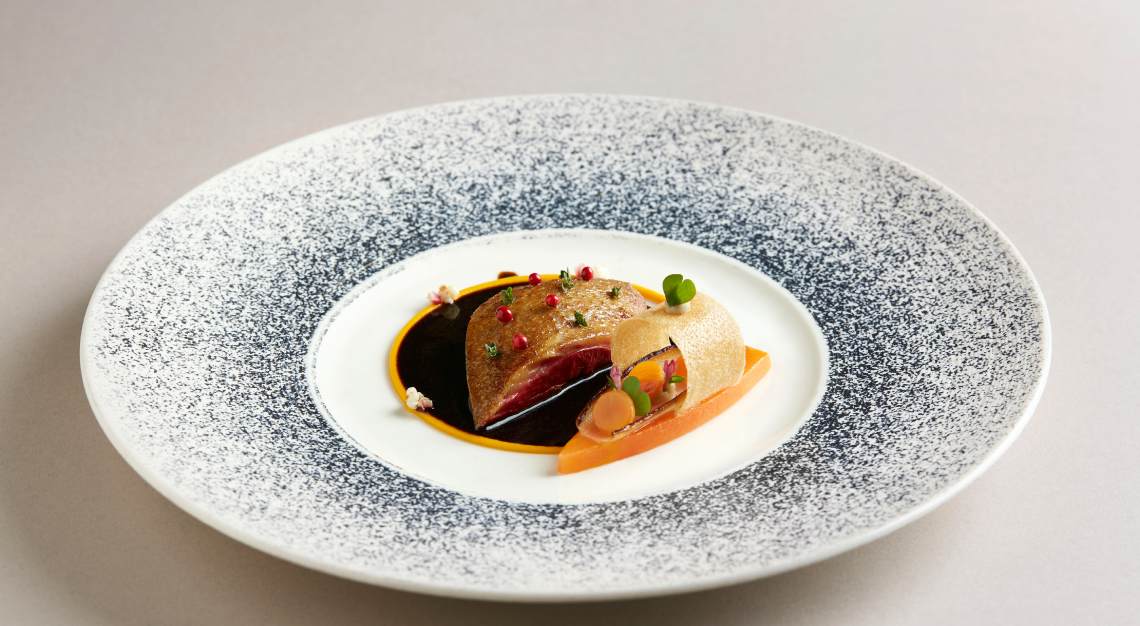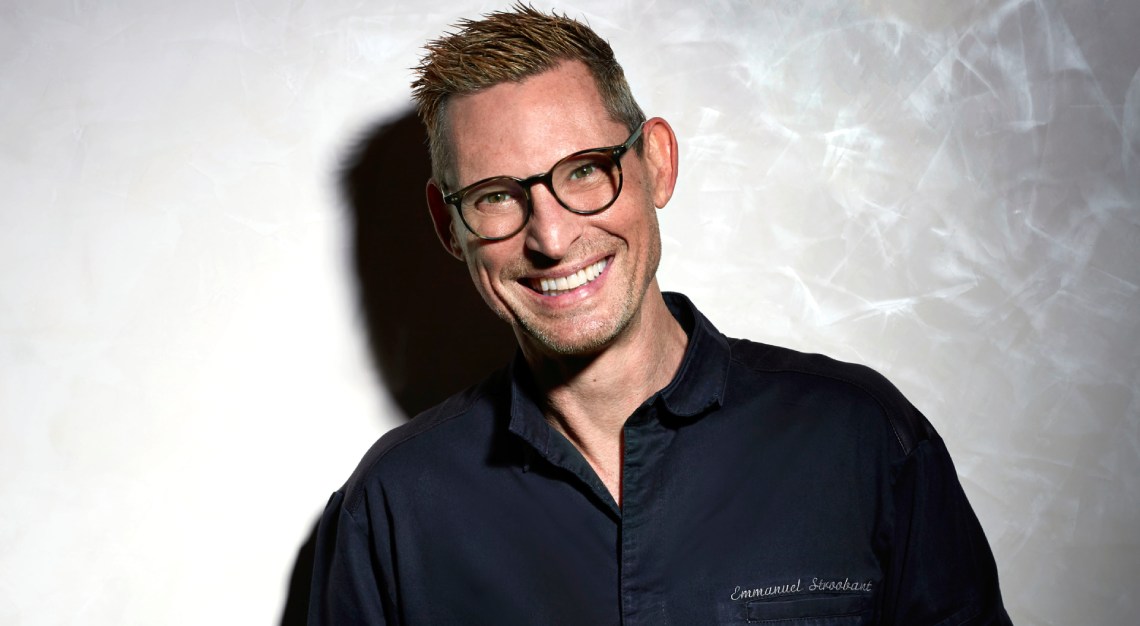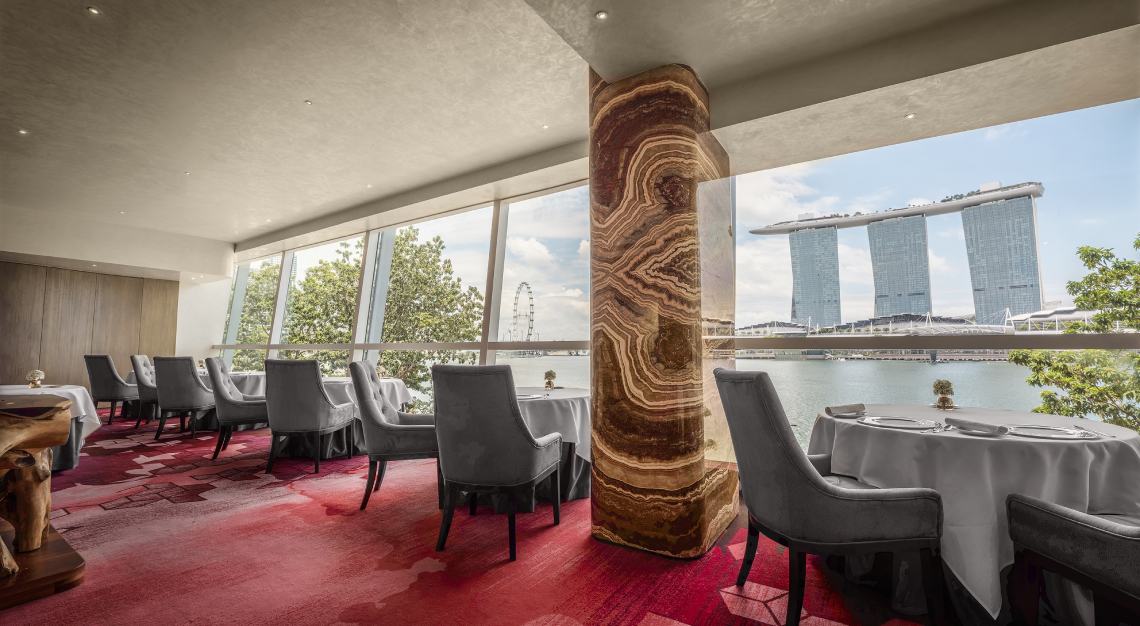 Saint Pierre
By Hannah Choo, Senior Editor
At Saint Pierre, one might hope for the red carpet to be pulled out (out of the restaurant, that is), but one can at least expect the chef to pull out all stops, and not to mention, a great view of the Marina Bay waterfront and wonderful service. Its interior might be worth a second look, but any fine dining restaurant with a good pigeon dish is always worth consideration, and chef Emmanuel Stroobant makes a mean bird out of it. Sourced from Anjou in Loire Valley and roasted whole for its breast, it comes accompanied by carrot purée and a buah keluak sauce, the "black diamond" of Peranakan cuisine and a nod towards his wife's heritage. The recipe comes from her grandmother, but suited up with oxtail consommé and veal sauce.
Of course, the Pigeon is just one part of the Opulence menu, which as its name suggests, is Stroobant's virtuous way of spoiling you all evening. For S$388,  be prepared to work your way through all things decadent, including aged caviar, marron and sweetbread. And if for some reason that pigeon isn't up your alley, there's always the choice of seared Ōmi beef, served with carrot purée and a hearty nori sauce.
Robb Tip: Wine pairing will come at an additional S$248 and if you have the space for a cheese board, that will be S$38 a person.
Saint Pierre
1 Fullerton Road
One Fullerton, 02-02B
Singapore 049213
Tel: +65 6438 0887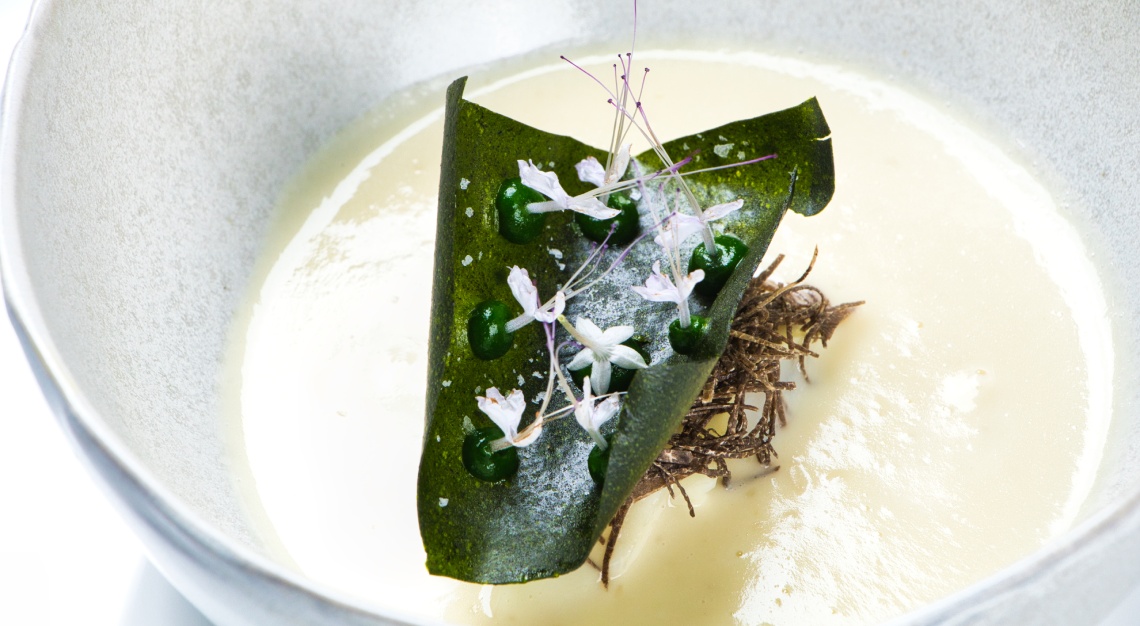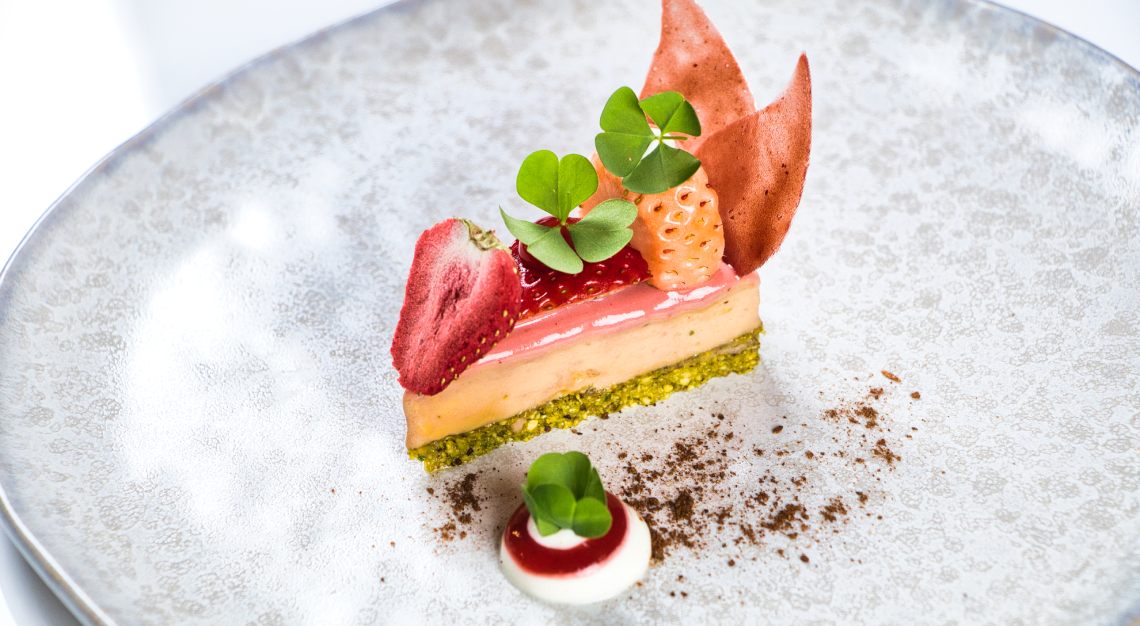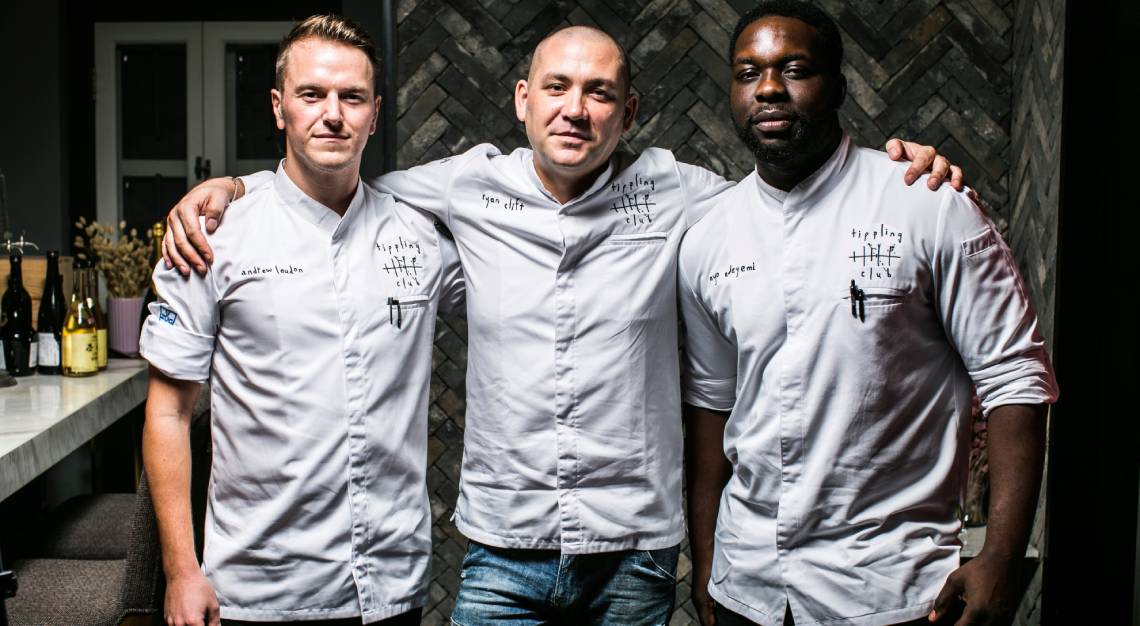 Tippling Club
By Joel Chua, Writer
At Tippling Club, you never really know what to expect. That's because the dishes on the restaurant's prix fixe menu (S$225 without pairing; S$395 with pairing) are regularly swapped out and reinvented, driven by the impulses of chef owner Ryan Clift and head chef Ayo Adeyemis to keep things lively. It's also because each dish is usually composed of ingredients that don't seem to make sense on paper, but do in fact work extremely well on the plate. Roasted Corn Chawanmushi, for instance, is velvety smooth, while Foie Gras Cheesecake is less a dessert than it is savoury—both of which are equally harmonious and well put-together. It goes without saying that favourites like the Hokkaido Scallop, served with a creamy purple garlic soup, remain a veritable hit. A word of advice, though: Don't expect the menu to feel coherent. Leave it to Clift and the team over at Tippling Club to up the ante and theatricality as the night progresses.
Robb Tip: If you're the kind to prefer your booze, you'll be glad to know (if you didn't already) that the bar at Tippling Club arguably matches the reputation of its kitchen. Helmed by head bartender Andrew Loudon, Tippling Club most recently clinched the 27th spot on Asia's 50 Best Bars this year.
Tippling Club
38 Tanjong Pagar Road
Singapore 088461
Tel: +65 6475 2217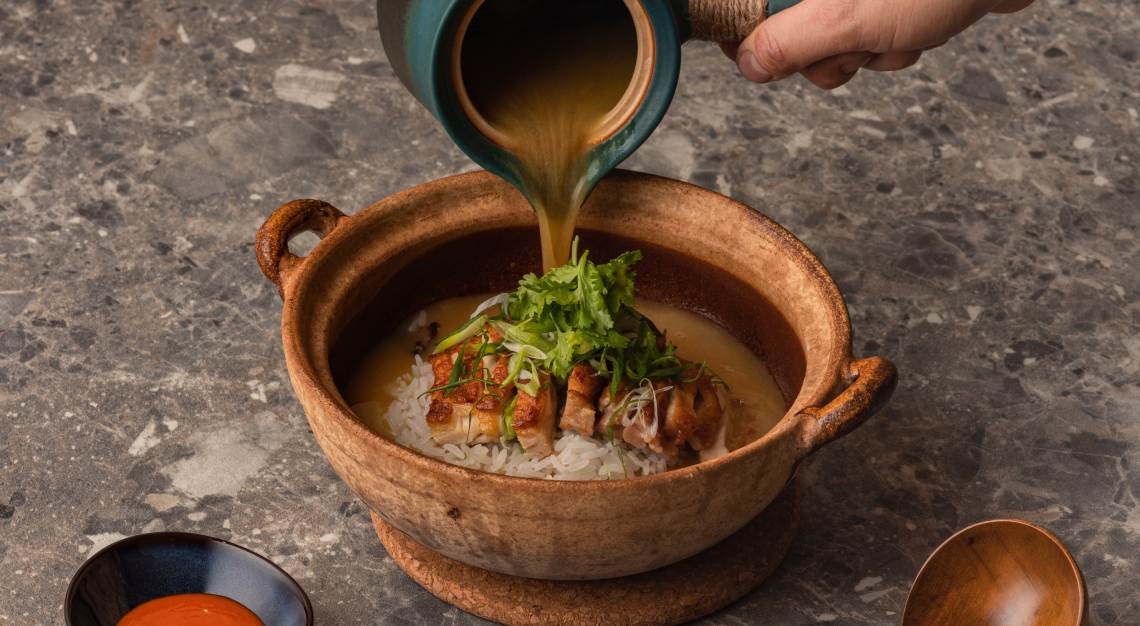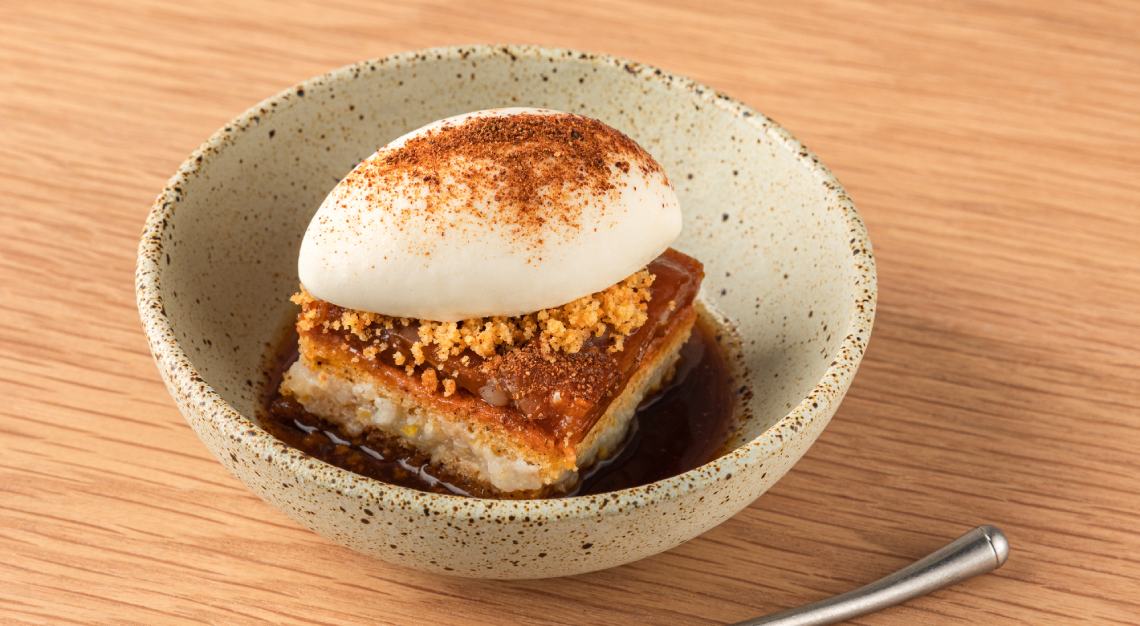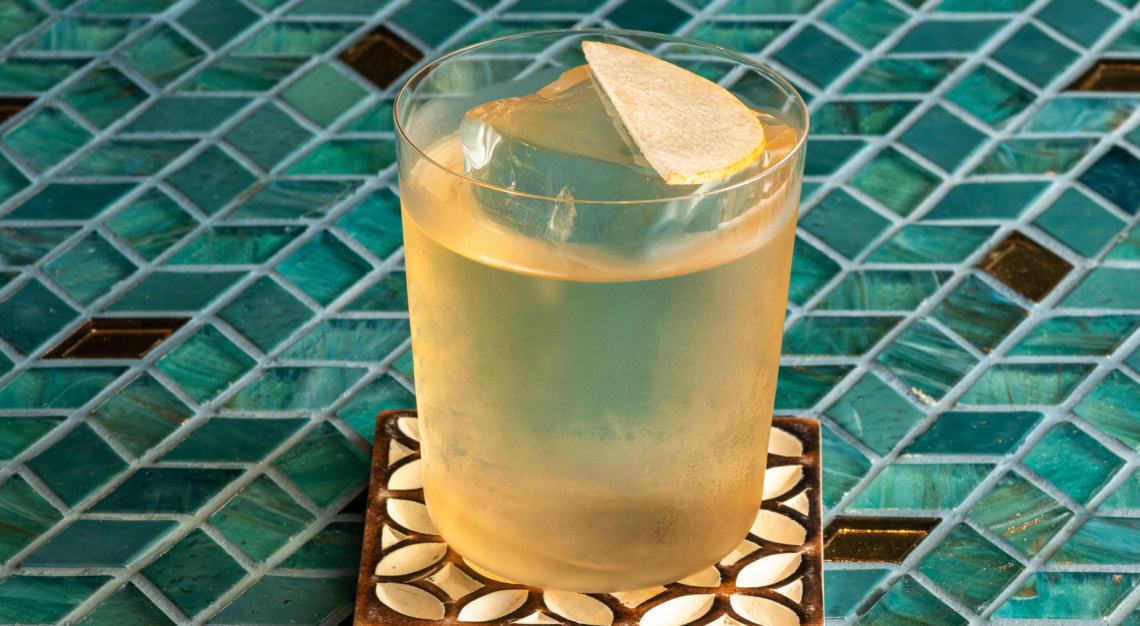 Native
By Justin Choo, Contributing Editor
Native has made quite a reputation for itself, thanks to Vijay Mudallar's uncompromising approach to creating cocktails with regional and local ingredients. And now, you can experience their philosophy in the form of a full-service restaurant built on the same principles. Conveniently located on the first floor, just below the cocktail bar, the unimposing, casual setting is perfect for nostalgic, comfort food with a dash of adventure and the usual experimental segues. Head chef MJ Teoh, who has previous stints at Pollen, Nouri and Appetite, has conjured up a hearty menu with homegrown vibes—and plenty of vegetarian options. 
Really Cold Somen is Teoh's take on Japanese cold noodles and naengmyeon that is equal parts spicy, savoury, sweet and tangy. We heartily recommend that you follow that by assembling your own Miang Kham. The wonderfully tart and rich pineapple shoyu is the perfect base for this bite-sized 'rojak', and the sprinklings of crispy borlotti tempeh will leave you craving for seconds. 
If you're up for soup, the umami-rich Petai-So Clams and crispy youtiao will scratch that itch and leave you thirsting for more. In our case, 'more' came in the form of Nose to Tail Chicken Pao Fan, undoubtedly a crowd-pleaser. It's a study of contrasting textures, marrying soft and tender chicken thigh with crispy gizzards, poached rice with rice crispies in a hearty broth. To complete the ensemble, add a dash of Teoh's home-styled Ah Moy's Chilli Sauce to send you back to your childhood. And to scratch your gula melaka itch, the Sticky Jackfruit & Sugee Cake is what the doctor ordered, plus a little more. It's as intense as the name suggests, so sharing is recommended.
Robb Tip: The restaurant arm does have its own cocktail menu to accompany the dishes, so whet up your appetite with a Houji Highball and end with a Mango Ginger or Keluak Martini.
Native
52 Amoy Street
Singapore 069878
Tel: +65 8869 6520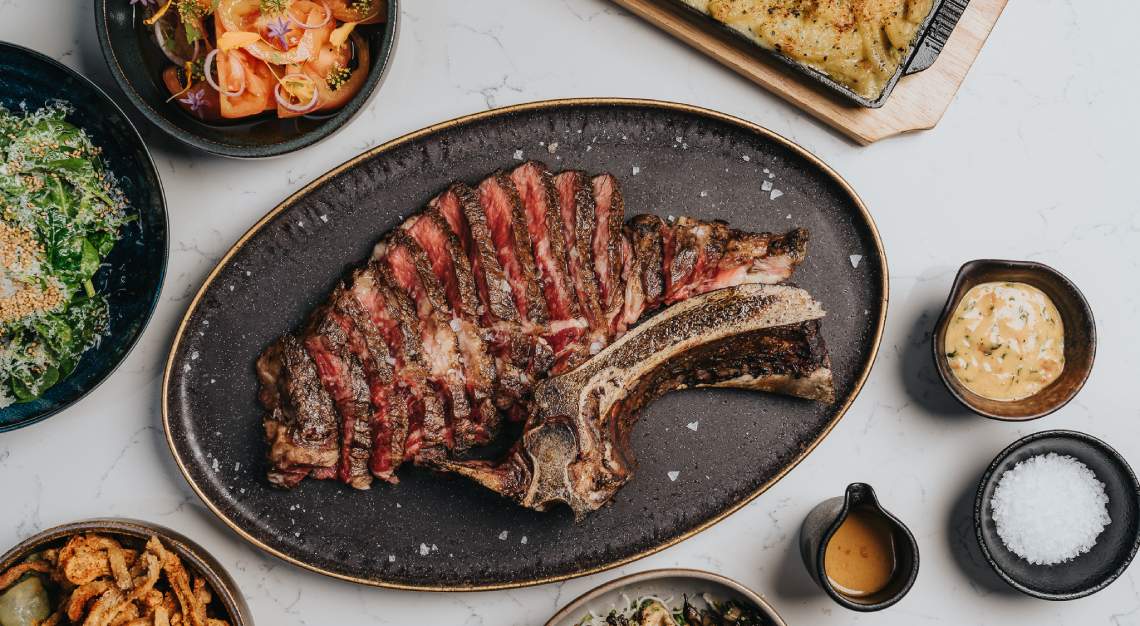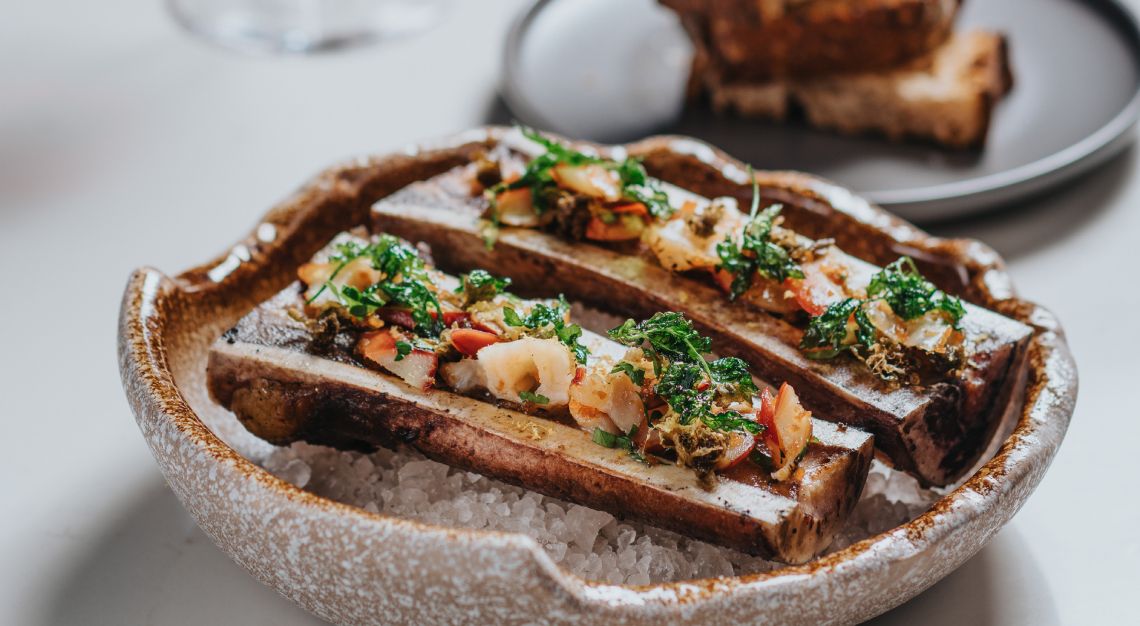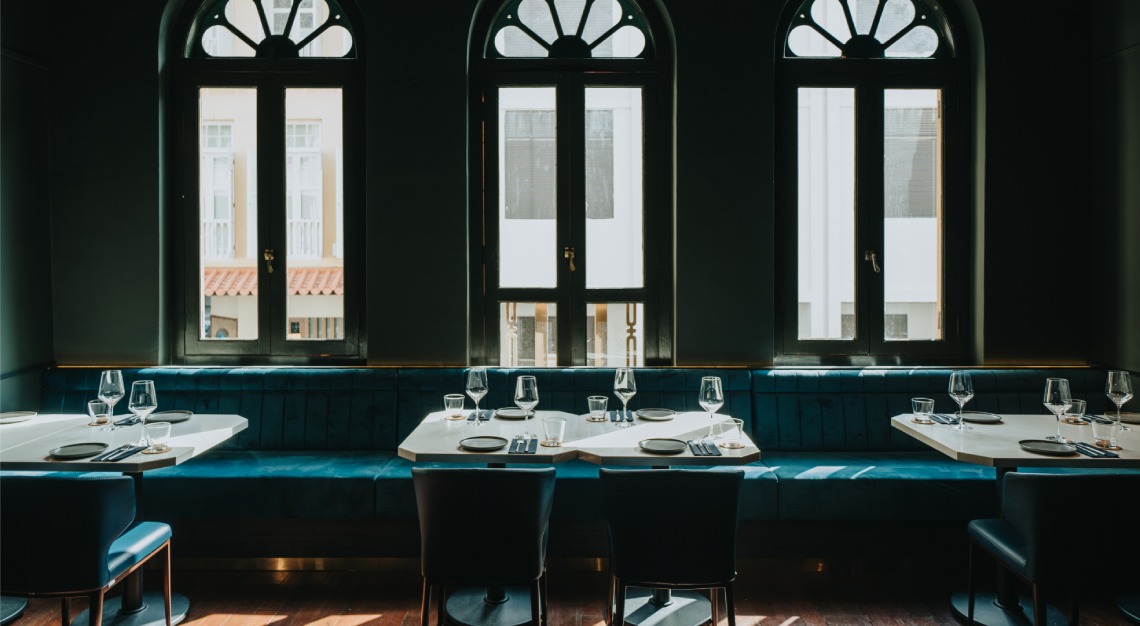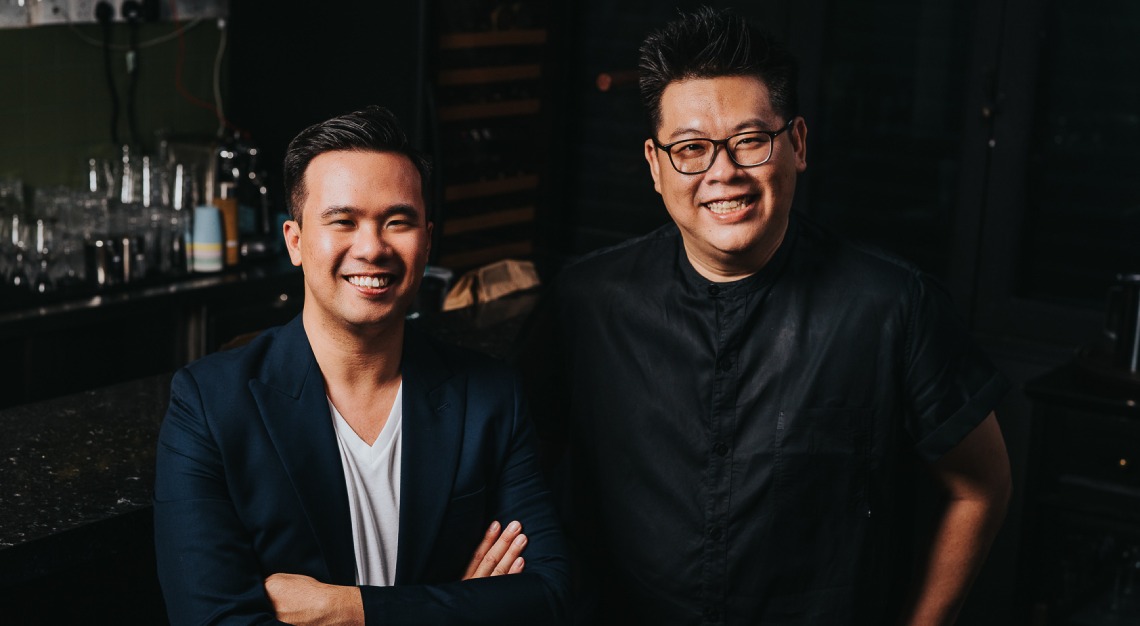 Meadesmoore
By Andrew Leci, Contributing Editor
Who doesn't love eating a pig's head? Who wouldn't enjoy tucking into a steak from a cow who died of natural causes? Despite the deliberate intention to make these questions somewhat mischievous and controversial they are being asked by a new restaurant on Boon Tat Street that is very different, and boldly going where not many steakhouses in Singapore have gone before. 
According to chef Victor Loy, who helms Meadesmoore, tastebuds and mastication units have become (to an extent) inured to what's constantly being trotted out by those with a stake in a steak. We all want, it seems, the soft mouthfeel of a succulent, fat-laden slab of meat that melts on the tongue and almost enables us to suck our food rather than chew it. 
But what of the other, not-so-well-known cuts that may not be quite as fashionable but have an abundance of taste and a texture? Meadesmoore does just that, showcasing cuts of meat and challenging the diner with the unexpected. If tucking into a prime rib from a cow more than twice the age of regular cattle doesn't appeal, at first, think again and give it a whirl. Chef Loy will prepare it perfectly—he and his team know exactly where and when to turn up the heat and they're most adept in the seasoning department. 
The onglet or 'hanger steak' as it is known is highly recommended. There is a reason why it's also known as a 'butcher's steak' since those wielding the cleavers appreciate its goodness and reserve the cut for themselves. Despite containing very little fat, it's as flavoursome as it comes, with a satisfying obduracy in the bite. 
The prime rib from a five-odd-year-old cow is also delicious with a structured grass-fed meatiness that will never fail to satisfy, while the full-blood wagyu MS7/8 rib cap (the outer muscle of the beef ribeye) is luxuriously marbled with a delightfully beefy intensity. 
There is plenty more on offer at Meadesmoore on a menu that never fails to engage—it's a smart play to open proceedings with the breaded pig's head and preserved lemon mayonnaise (sounds dodgy, tastes very good), and there's a bone marrow starter with Hokkigai clams that will send your taste buds scurrying. 
This is a great fun restaurant with as clear a vision and intent as you're likely to get in Singapore these days, with some excellent culinary chops (homonym intended) to back everything up. 
Meadesmoore
21A Boon Tat St
Singapore 069620
Tel: +65 6227 2247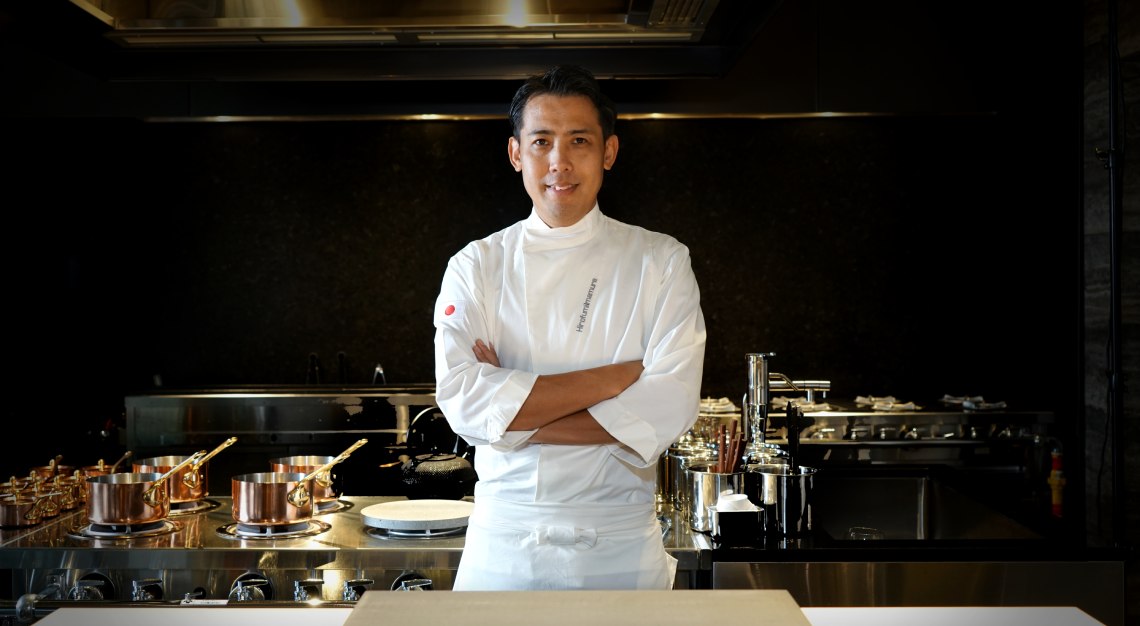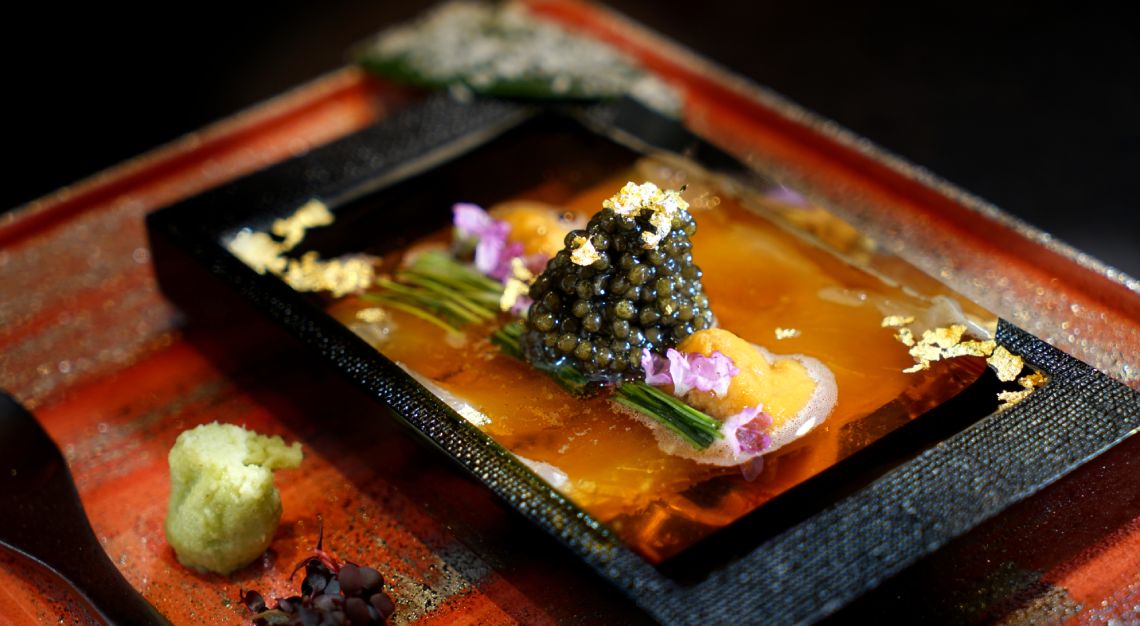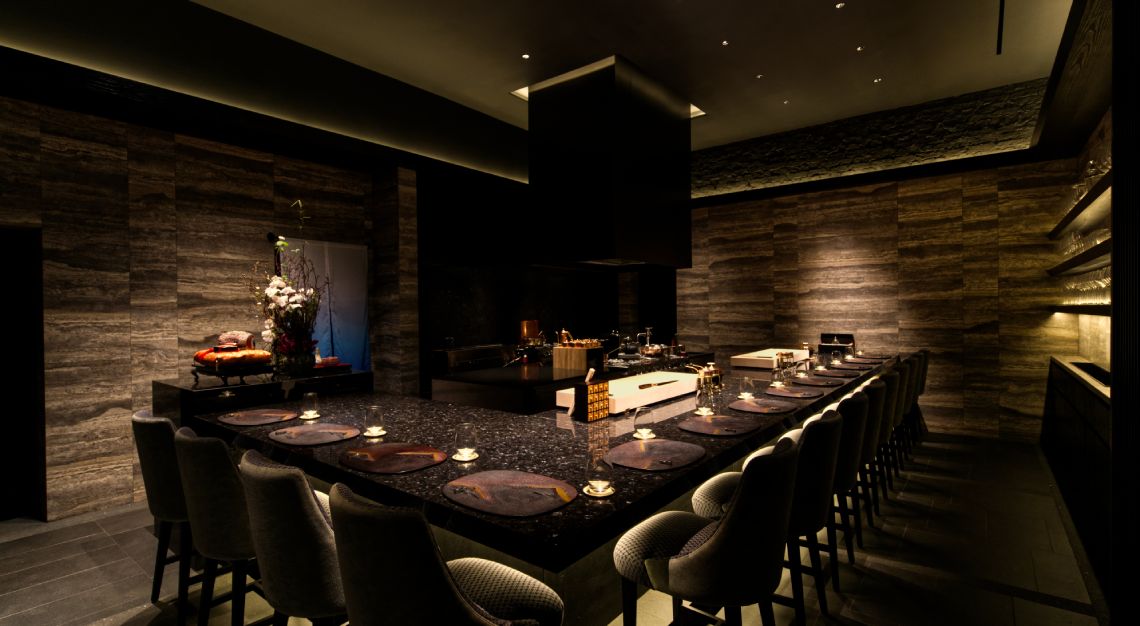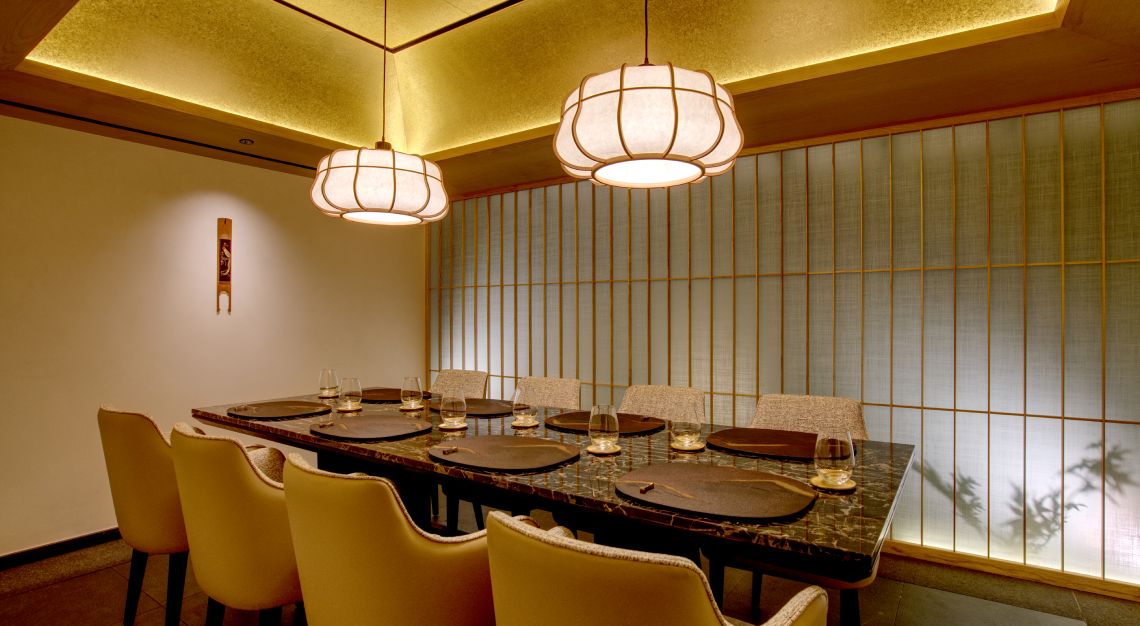 Imamura
By Andrew Leci, Contributing Editor
A degree of reverence is required when dining at Imamura, a free-standing enclave within Sentosa's Amara Sanctuary Resort. Firstly, because the restaurant is set in a former chapel, and secondly (and much more importantly), because there's some seriously good food to be had that might just make lovers of Japanese cuisine genuflect at the altar of a very creative culinary mind. 
Michelin-starred chef Hirofumi 'Hiro' Imamura has gone out on his own with an eponymous restaurant that's been a while in the making and embodies the "Philosophy of Five". Gomi, goshiki, goho, is, strangely enough, a food philosophy that dates back to the time of the Eastern Zhou dynasty in China, around 770-221 BC. There are five flavours, five colours and five cooking techniques, and Imamura uses them all in his aesthetically pleasing presentations that eschew the really big (that is, expensive) guns that seem de rigueur these days in the omakase experience, in favour of a complication of processes and a precision of taste…
Read the full review here.
Imamura
14 Gunner Lane
Amara Sanctuary Resort Sentosa
Singapore 099566
Tel: +65 8028 2608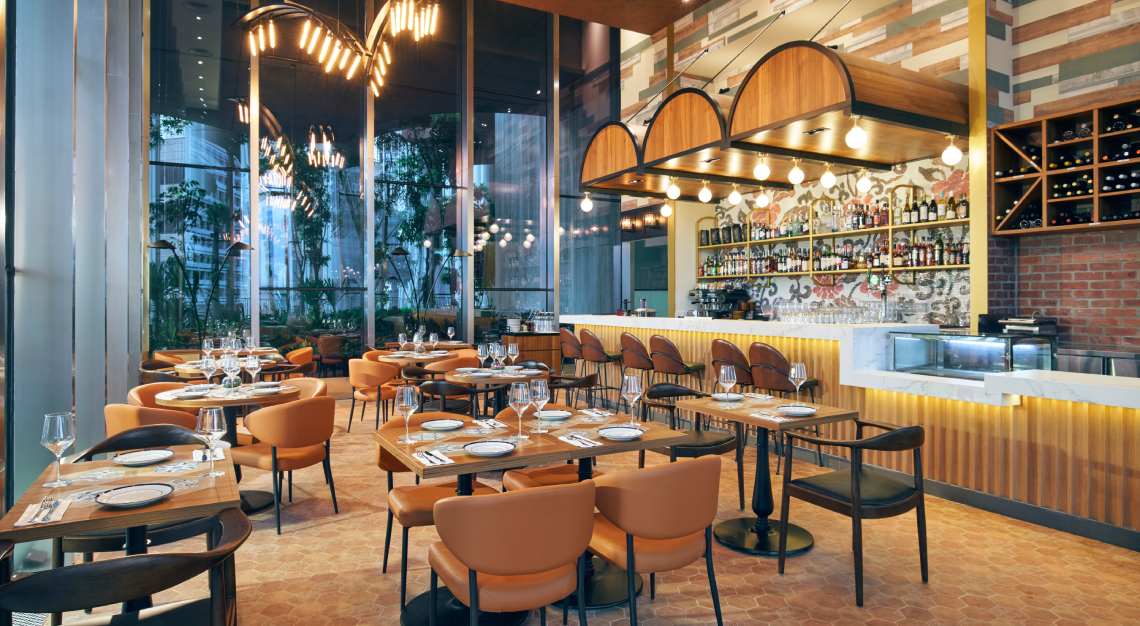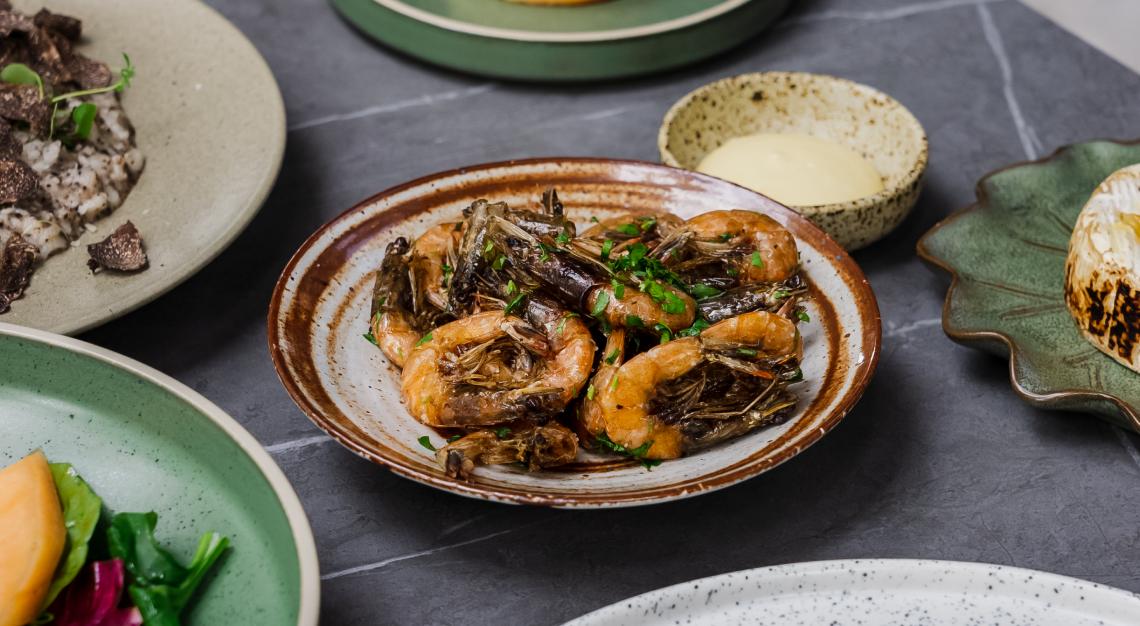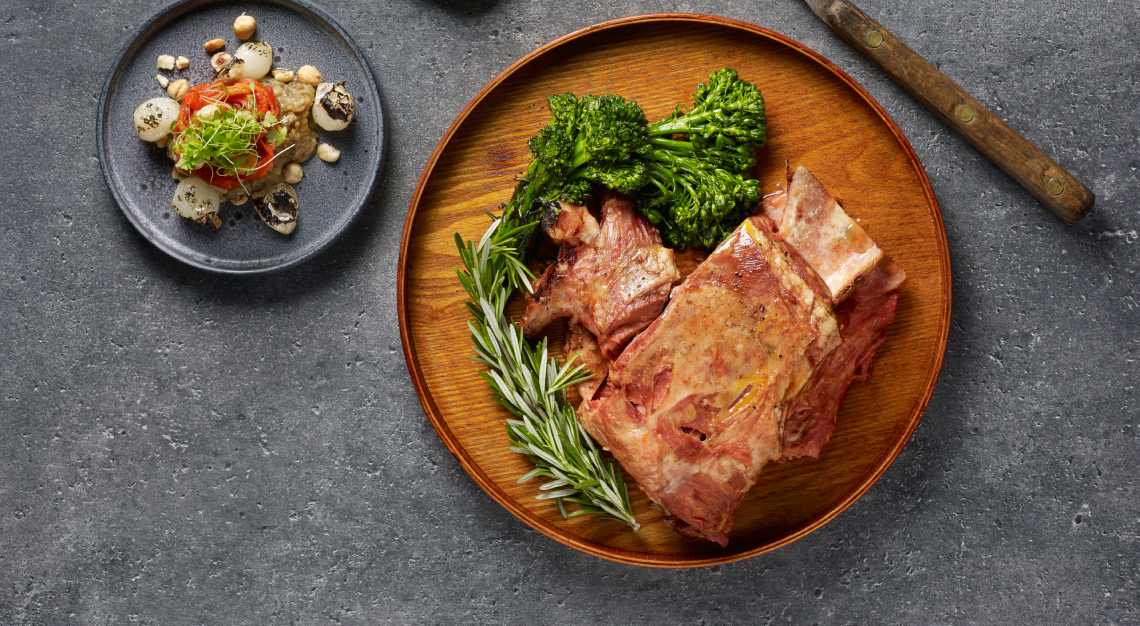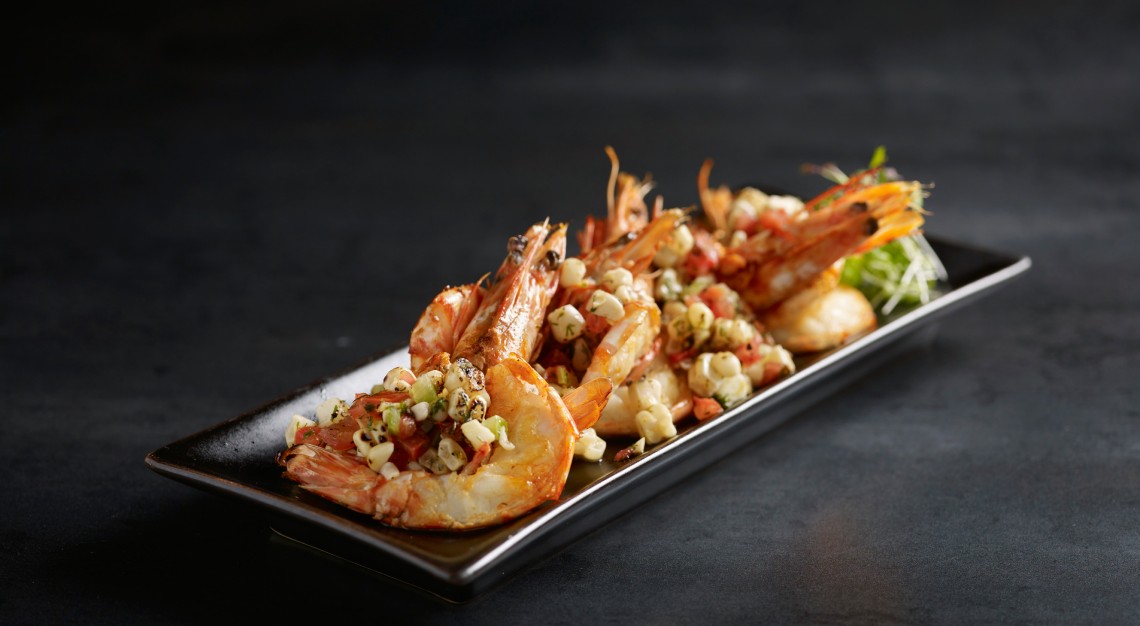 Sol & Luna
By Joel Chua, Writer
In Sol & Luna, go-getters will be pleased to find a fresh go-to dining spot at the heart of the bustling financial district—perfect for hearty weekday lunches or languid after-work drinks. The all-day bistro is one of five dining concepts distributed across 1-Arden, a lush urban garden oasis, which resides in the new CapitaSpring skyscraper. Whipping up soulful dishes inspired by a mixture of cuisines hailing from the Latin-European region—think Italian, French, Portuguese and Spanish—expect to tuck into delicacies like fried soft shell prawns and white gazpacho, before being stuffed with highlights like slow-cooked Welsh lamb shoulder with a bordelaise sauce and juicy Australian Shark Bay tiger prawns grilled over lava stone. Come nightfall, cocktails are perhaps best enjoyed at the breezy outdoor seating area, of which the Día Y Noche, a combination of rum, chocolate bitters and coffee, seems a stand-out choice.
Robb Tip: Don't forget to check out the Food Forest at the rooftop on level 51. It has five themed gardens spanning 929 sqm and an outdoor observatory deck from which to take in the city skyline. Oh, and if any of the produce seem familiar, it's probably because you've already had a taste over at Sol & Luna (talk about traceable ingredients).
Sol & Luna
88 Market Street
17-01, CapitaSpring
Singapore 048948
Tel: +65 8031 4316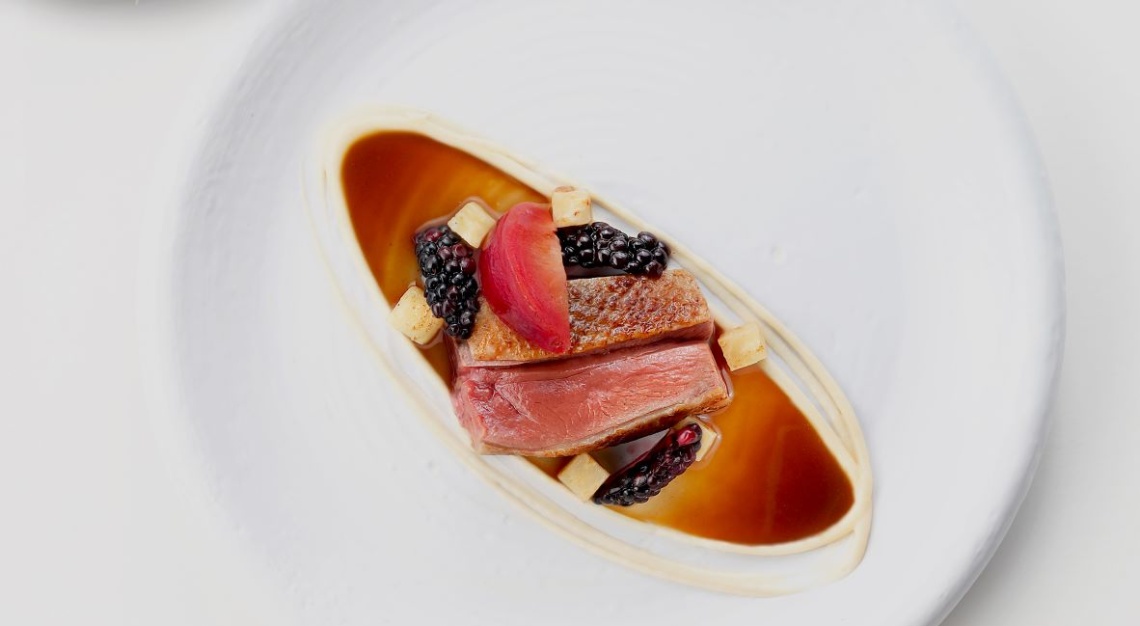 Restaurant Caviar
By Ben Chin, Contributing Editor
Contemporary fine-dining restaurant Caviar is an exquisite showcase of the coveted sturgeon roe, proposing new culinary creations that highlight the rare delicacy. The sophisticated space, restaurateur Jason Ong's second after Uni Gallery, opened last December at Palais Renaissance, playground of the well-heeled and discerning. Forecast from Orbis Research seems promising; the caviar market is expected to be worth US$500 million by 2023, an approximate 5.7 per cent growth since 2018.
Caviar connoisseurs will have their pick of eight varieties of caviar, the widest array available in Singapore, including Kaluga Queen, Oscietra, Sevruga and Beluga. The reins of the new restaurant are in the hands of 28-year-old chef Karleen Kasim, who leads her young dynamic team in creating 'zero-waste' degustation menus. Kasim, who cut her teeth at Naeum and one-Michelin-starrer Cure, is poised to take the fine seafood to new culinary heights…
Read the full review here.
Caviar
390 Orchard Road
Palais Renaissance B1-07
Singapore 238871
Tel: +65 9888 1217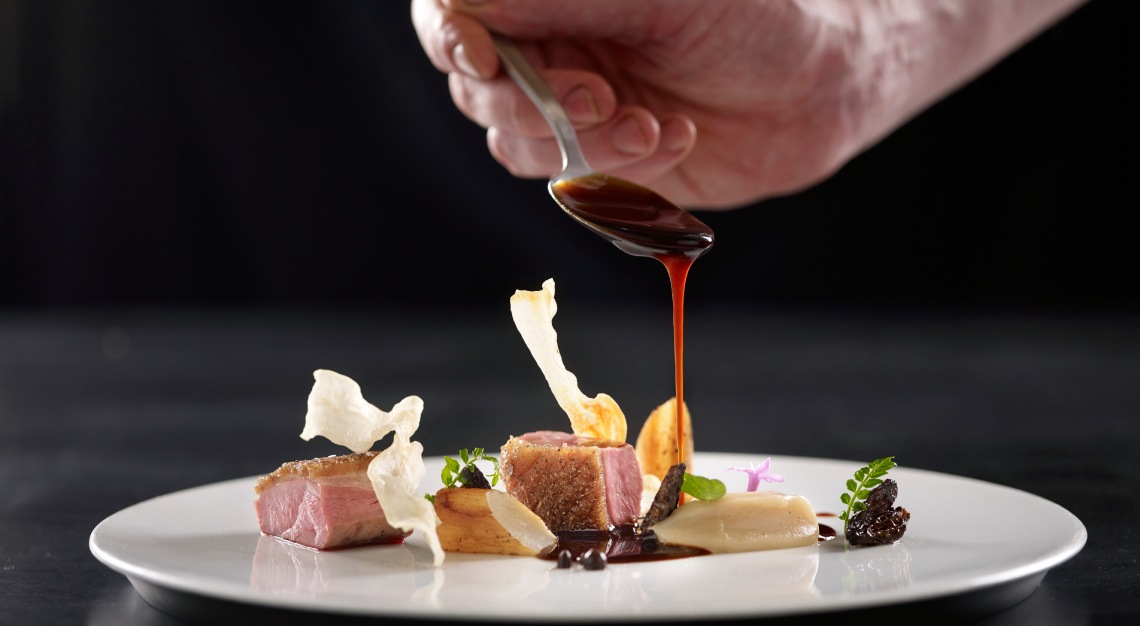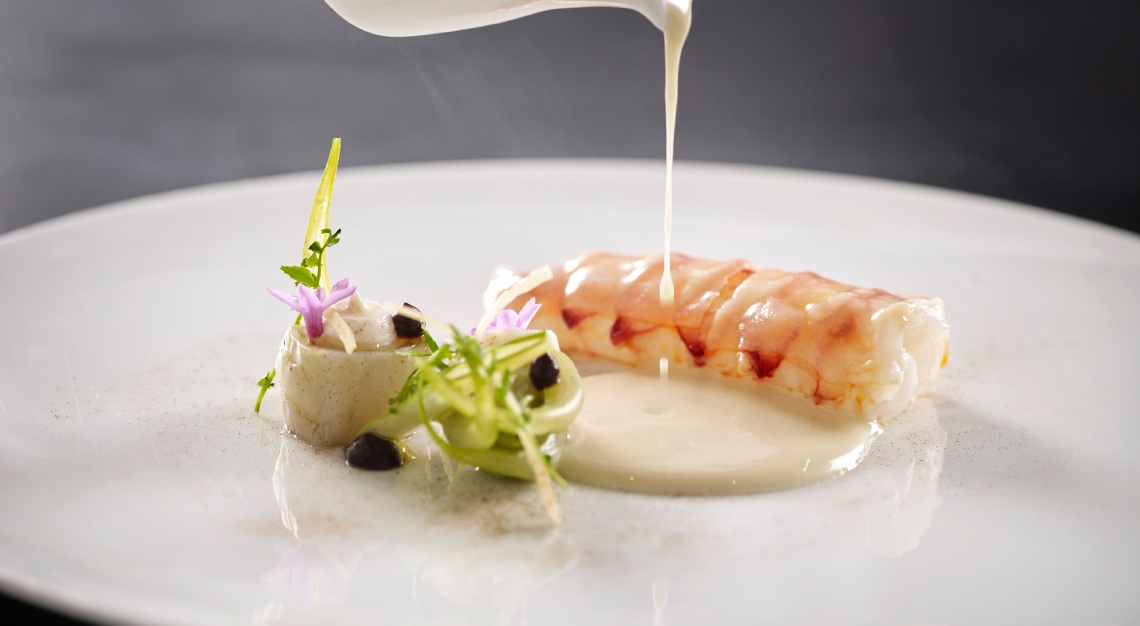 Buona Terra
By Joel Chua, Writer
This marks the 10th year since Buona Terra's founding and what better way to mark the momentous occasion than with a brand new facelift. Recently refurbished in October last year, the Michelin-starred restaurant—which remains snugly tucked within a black-and-white colonial bungalow on Scotts Road—has gone for a neutral palette bathed in natural light, with fluted columns and wall-hung mirrors lending an air of elegance. As always, chef Denis Lucchi delivers contemporary Italian dishes in simple, though astounding measure. We could wax lyrical about tomato gazpacho encased in white cocoa butter or amberjack carpaccio finished in a zesty lemon purée; but higher praise would have to be reserved for bincho-grilled Mozambique scampi laced with bagna càuda (a creamy anchovy sauce), and a 10-day dry-aged Irish duck presented three ways: soulful duck broth with tortellini, seared duck breast paired with Moscato sauce, and crisp duck tacos. All of which are featured in the five-course Buona Terra Chef Experience dinner menu (S$198). Of course, a meal at Buona Terra would not be complete without Lucchi's signature Mancini spaghetti cooked in rich parmesan stock, then decorously topped with cured egg yolk and Périgord black truffle—to which old-timers can safely return to time after time, without feeling like it's ever once missed a beat.
Buona Terra
29 Scotts Road
Singapore 228224
Tel: +65 6733 0209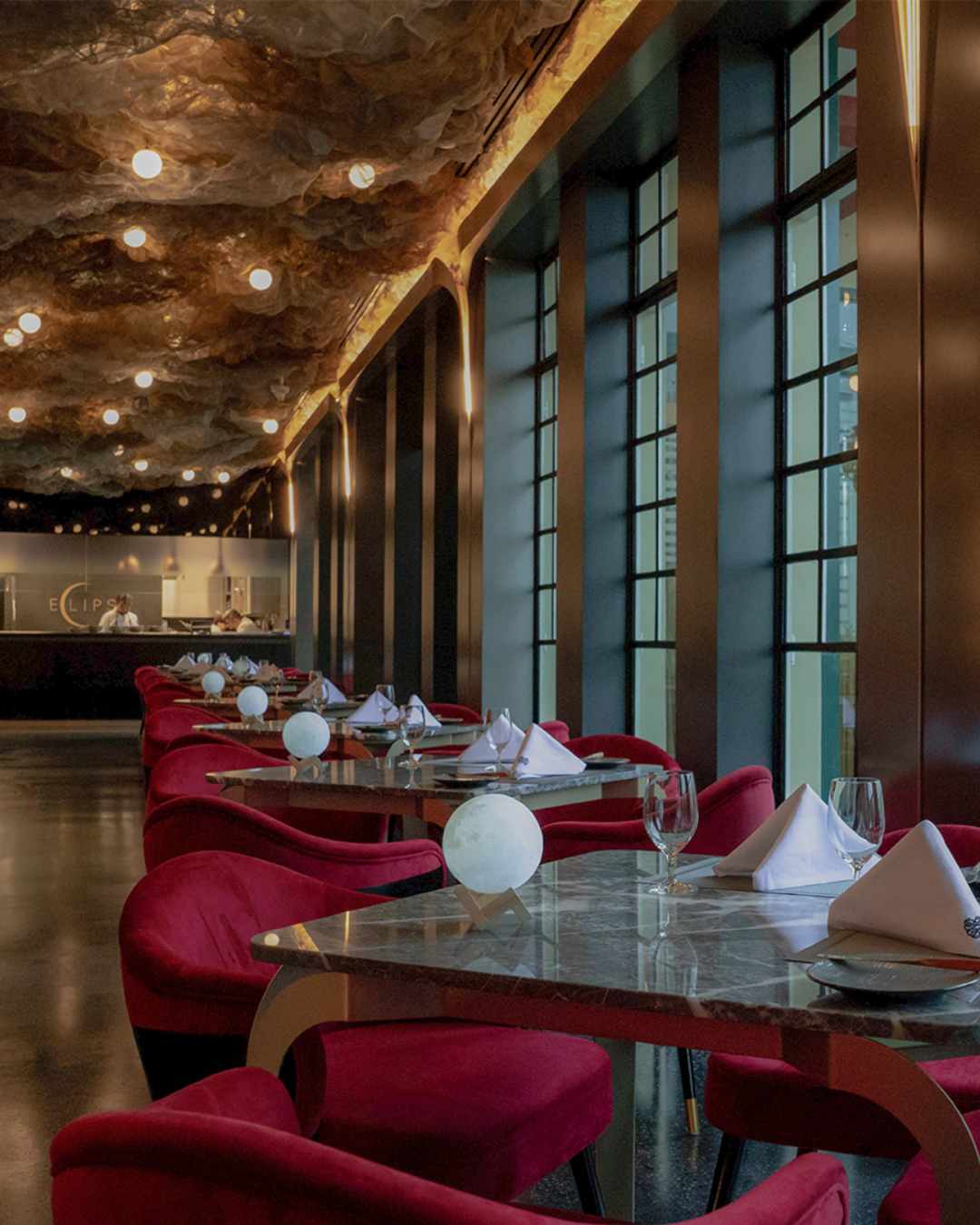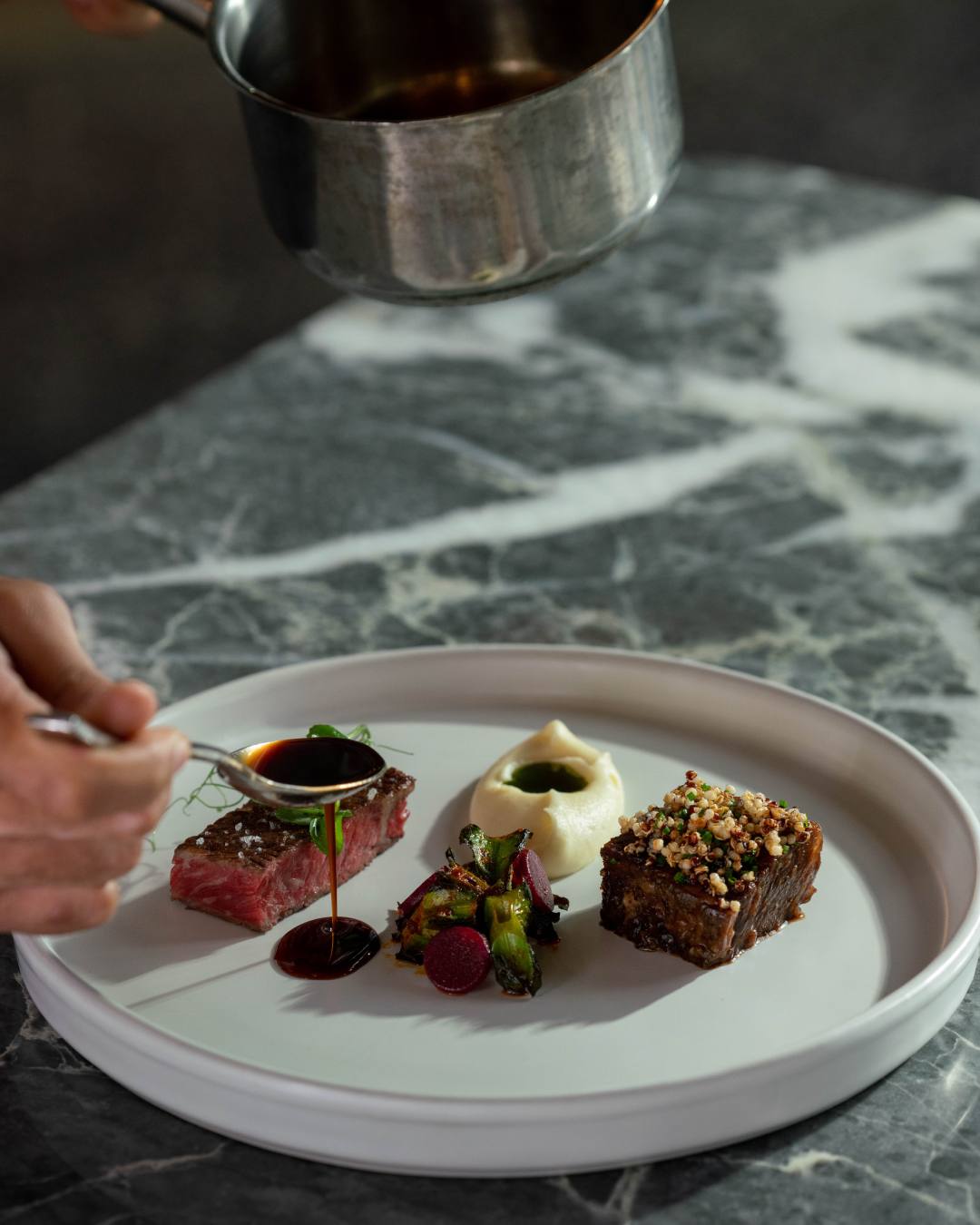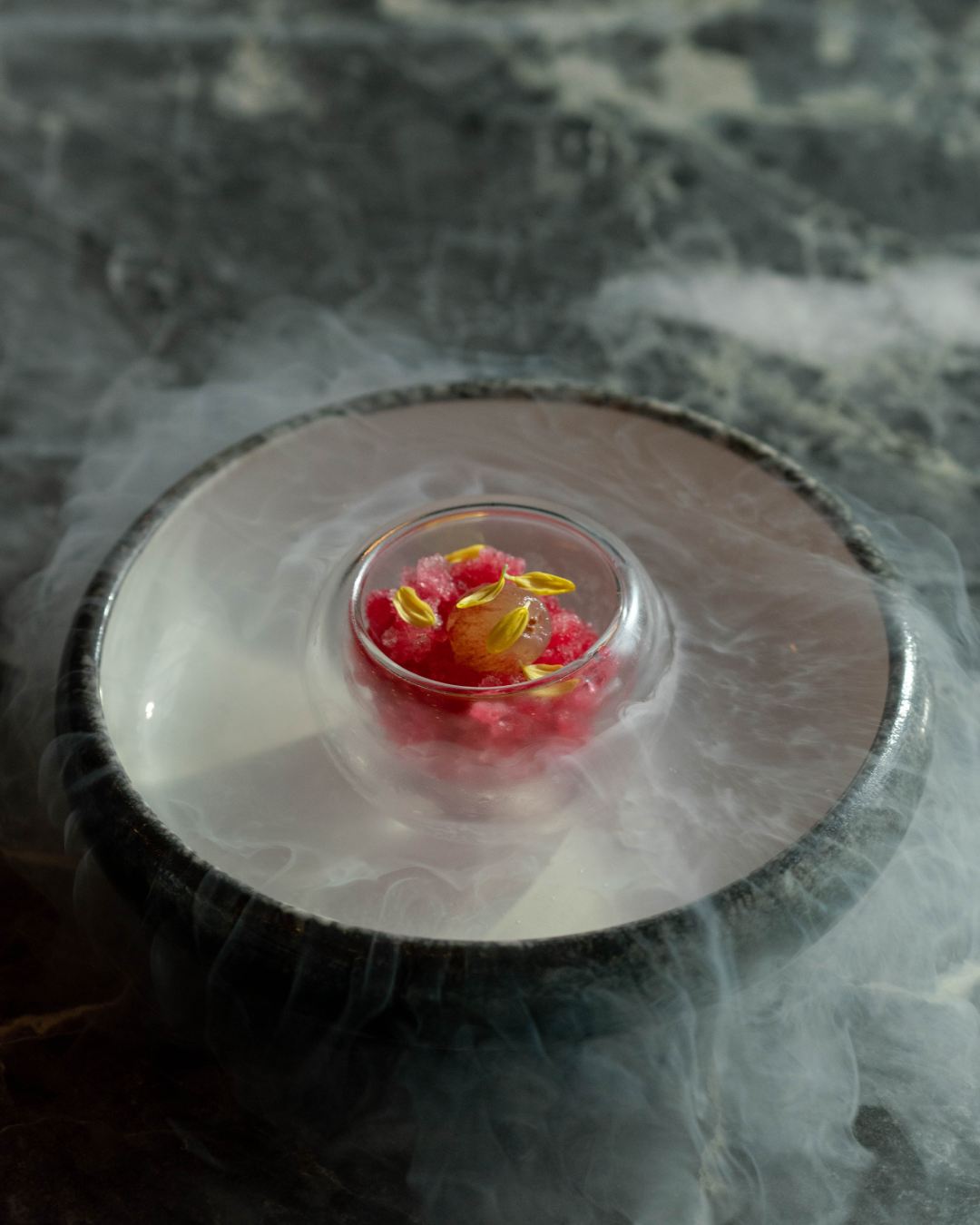 Eclipse
By Joel Chua, Writer
Perched at the rooftop of the historic Yue Hwa Building in Chinatown is a daring new fine-dining concept by the name of Eclipse. What used to be a drab office space has been converted into an intimate, cavernous space speckled with luminous moon lamps, and fitted with alfresco balconies and private dining rooms at both ends. Helmed by chef owner Samuel Quan – who's undergone stints at Les Amis, Joël Robuchon and three Michelin-starred Aponiente way over in Spain – Eclipse offers an inventive fusion of Asian and European cuisines. Opt for the four-course dinner menu (S$148), which showcases Quan's most compelling creations – from piquant Hamachi topped with Kaluga caviar and a deeply flavourful Laksa Pumpkin soup with seafood tortellini, to Duo Beef comprising hoisin-glazed short rib and grilled wagyu striploin garnished with kampot pepper jus. Far from representing the peak of Quan's ambitions, however, Eclipse merely marks the beginning of an all-encompassing dining and lifestyle experience, which will be accessible to members of a Bespoke Dining Club that's still to come – so best keep your eyes peeled for that.
Eclipse
70 Eu Tong Sen Street
06-01
Singapore 059805
Tel: +65 6908 0880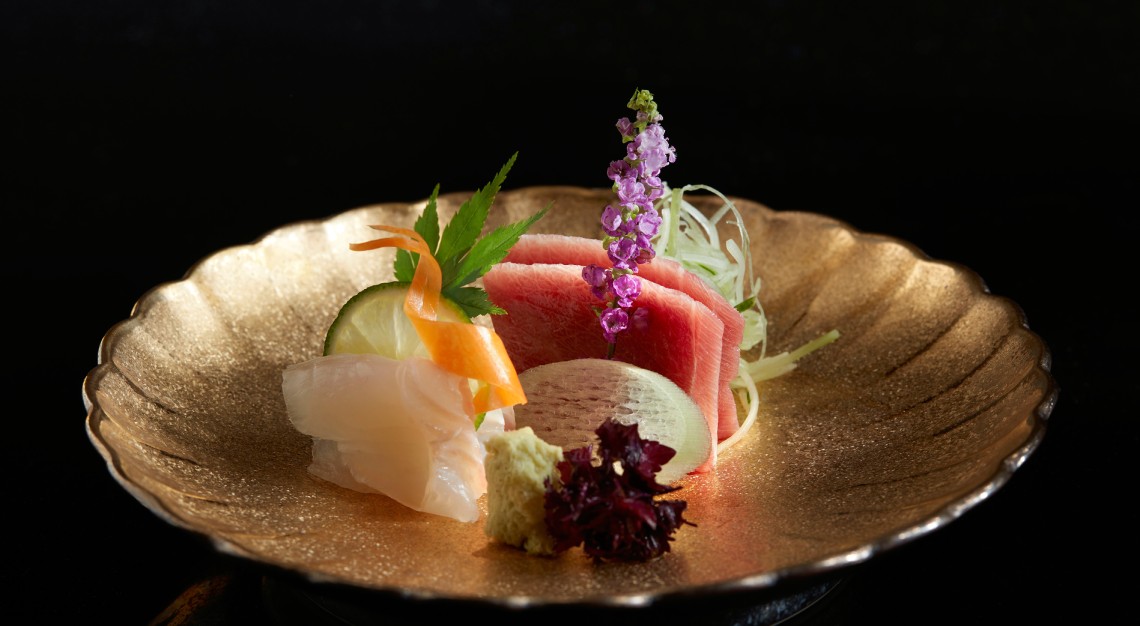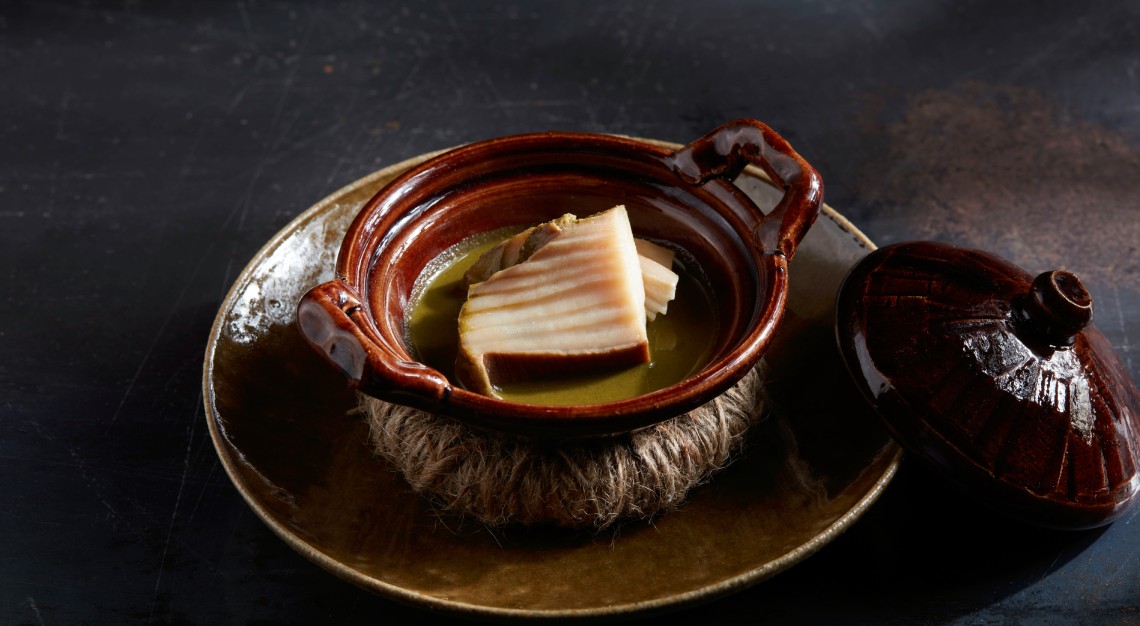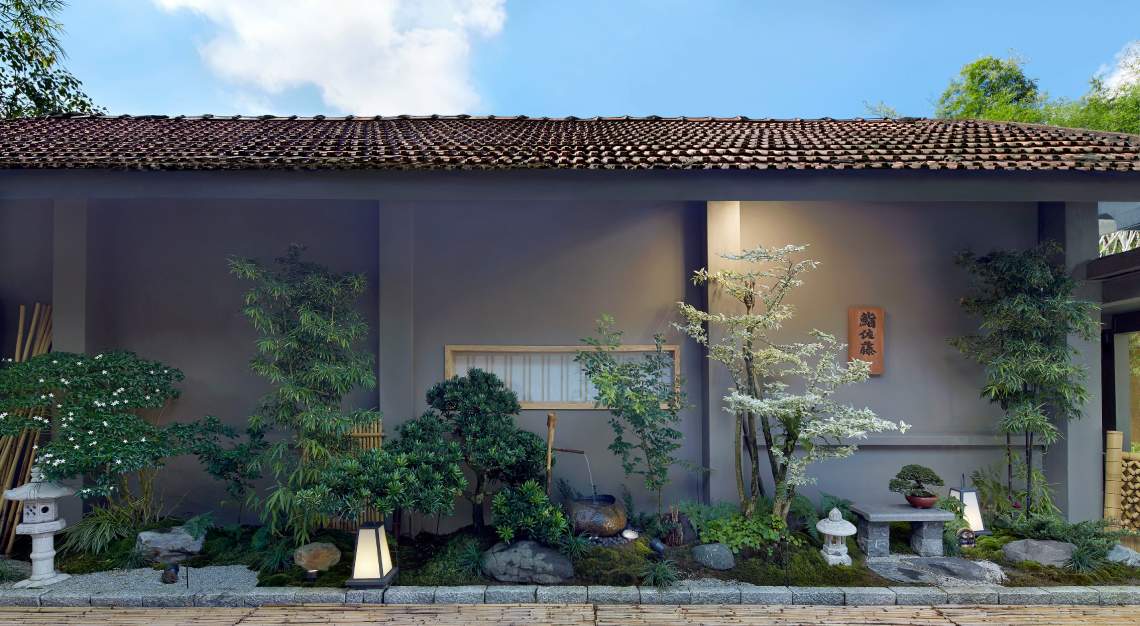 Sushi Sato
By Hannah Choo, Senior Editor
Situated within the serene grounds of Dempsey is Sushi Sato, a Zen omakase destination matched only by the freshest sushi and sashimi in the city. Its lauded chef-owner Yuji Sato comes with 26 years of experience, and his food is delicious, especially if you're keen on clean, traditional flavours. Shaped by produce supplied by the markets of Sapporo and Tokyo's Toyosu Market (formerly known as Tsukiji), the menu offers courses that range from the Uruoi lunch course (S$220) to the Kiwami (S$580) at dinner, which is perfect for anyone with a bottomless pit. Be blown away by the richness of Ankimo (that's monkfish liver for you), Chawanmushi (with shirako and hairy crab sauce, if you're lucky) and an unctuous Toro-Taku Roll that might take up more space on your Instagram feed than in your belly. Go for dinner on a Tuesday or Friday, and be rewarded with Ika Somen, where live squid is sliced into noodles and served with a chilled dashi, mountain yam, ikura, uni and fresh wasabi.
Sushi Sato
6B Dempsey Rd
Singapore 247662
Tel: +65 6971 8265
Butcher's Block
By Andrew Leci, Contributing Editor
Chef Jordan, quite simply, knows how to cook. This man's prowess applies to basic ingredients that he knows well and appreciates exactly how to get the best from. Drawing all the right flavours out of something ostensibly simple by cooking techniques alone, however, is a great skill and speaks to the understanding of that ingredient and its potential when treated well. From the Wagyu Tartare, Caviar and Beef Tendon Chicharrón snacks, and the Smoked Unagi (nori rice cracker) onwards, the food is precise and delicious. The Baby Corn with preserved black bean is ridiculously moreish, and the Smoked Sashimi (contradiction?) with seaweed and herb dashi is delectable…
Read the full review here.
Butcher's Block
328 North Bridge Road
02-02, Raffles Arcade
Singapore 188719
Tel: +65 6337 1886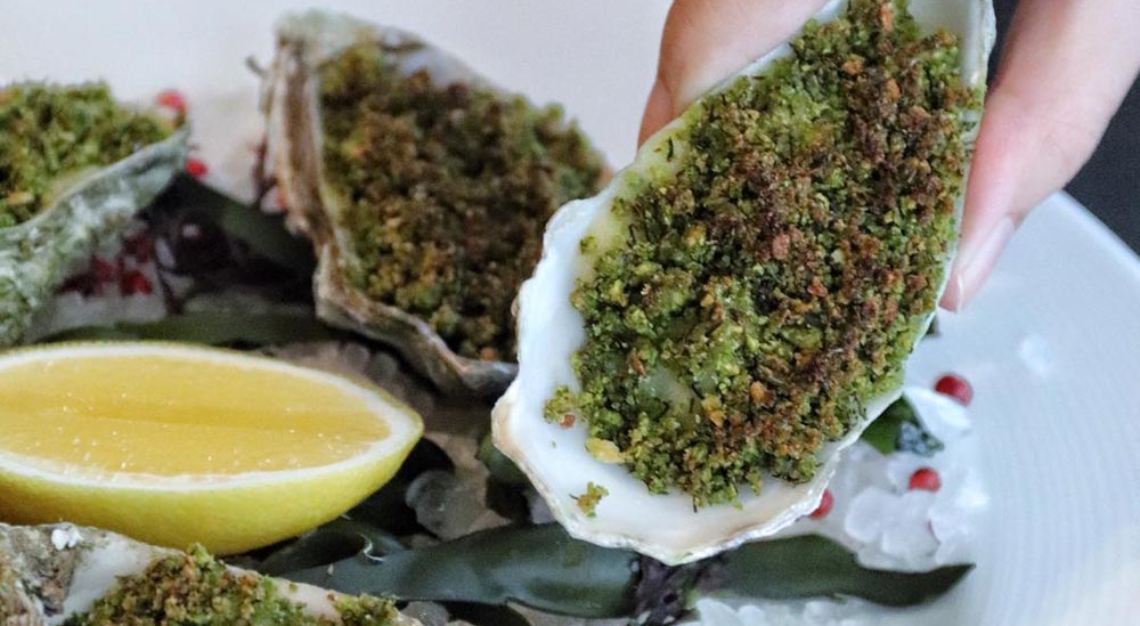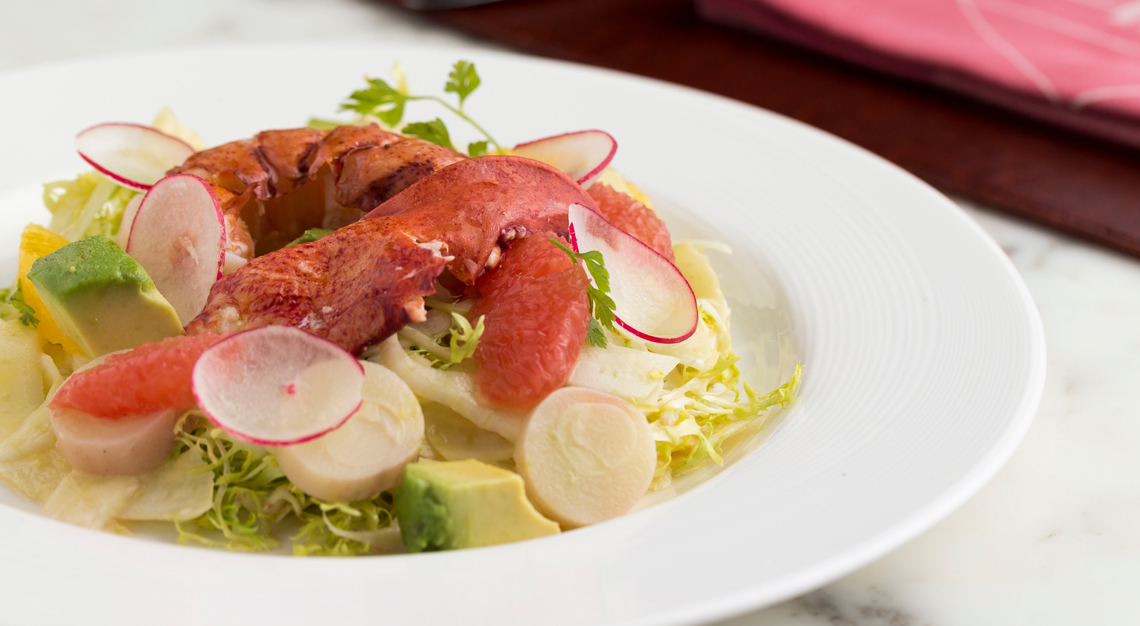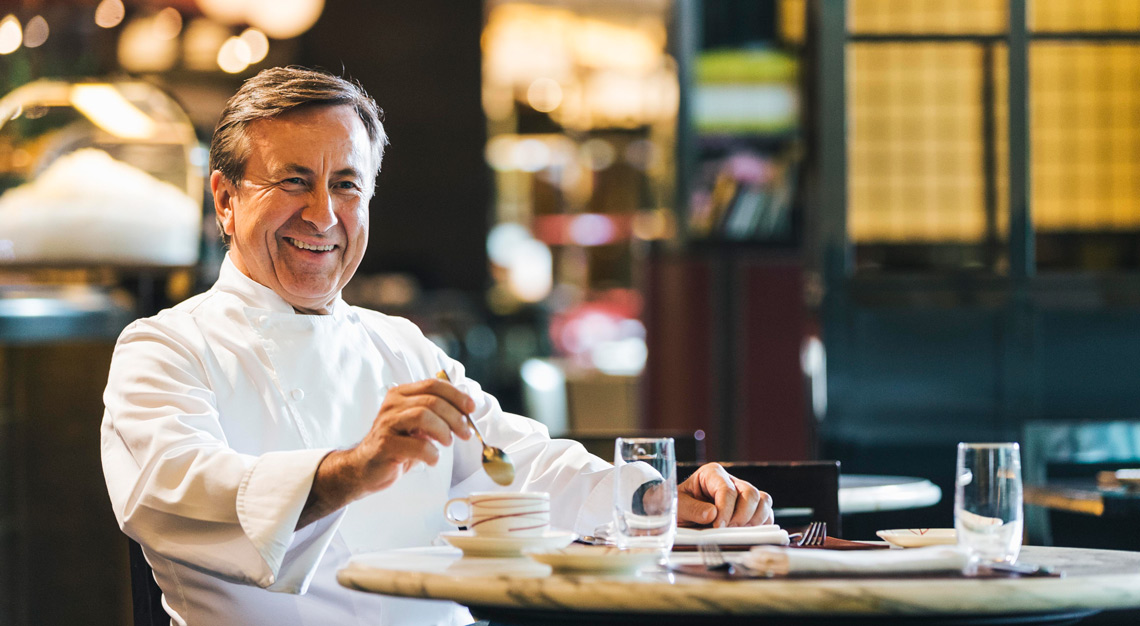 db Bistro & Oyster Bar
By Allisa Noraini, Senior Writer
Daniel Boulud isn't one to do things by halves, and you'll notice this as soon as you set your eyes on the Oysters "Vanderbilt". Here, oyster gratinée is deliciously peppered with crunchy hazelnut and seaweed crust, and your first bite reveals hints of tang and salt, followed by a highly gratifying, umami-like richness that comes from the oyster. It's a modern spin on a New York dish of baked oyster chowder, and a tribute to Le Pavillion, Boulud's newest addition to his restaurant empire that opened in May 2021 at One Vanderbilt New York. But one of the most impressive dishes on the menu could just be the BLT…
Read the full review here.
db Bistro & Oyster Bar
2 Bayfront Avenue
B1-48, Galleria Level
The Shoppes at Marina Bay Sands
Singapore 018956
Tel: +65 6688 8525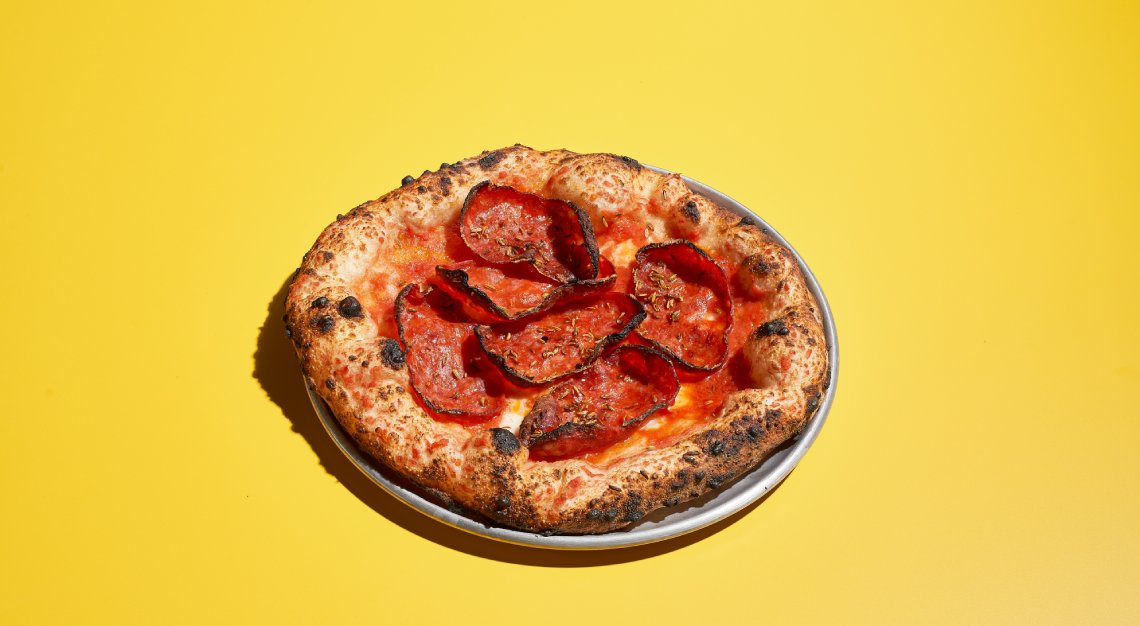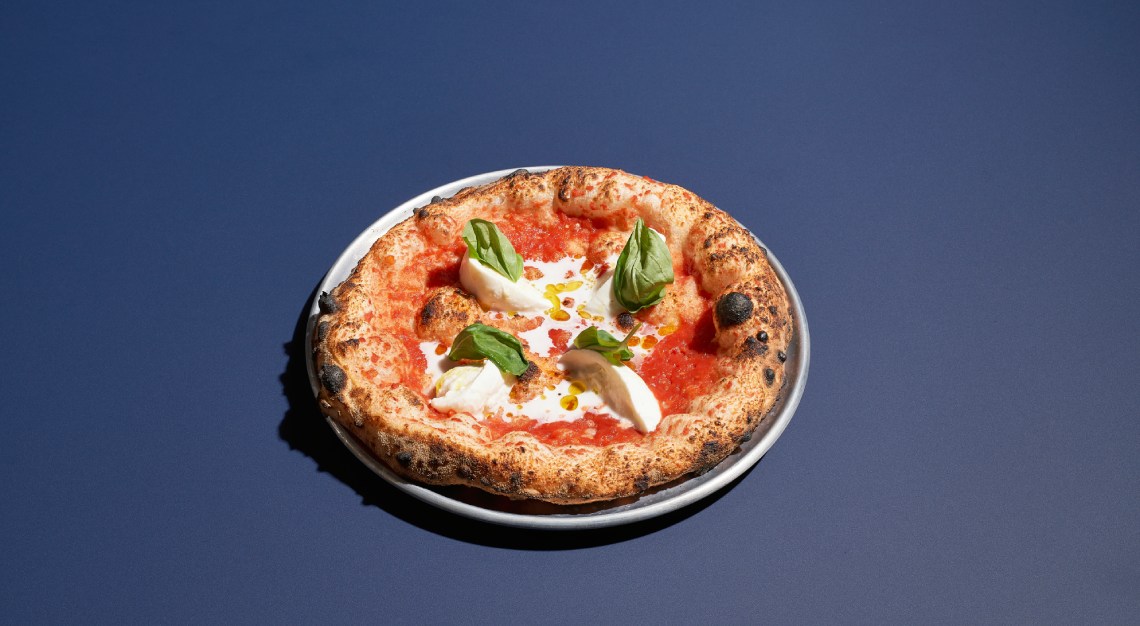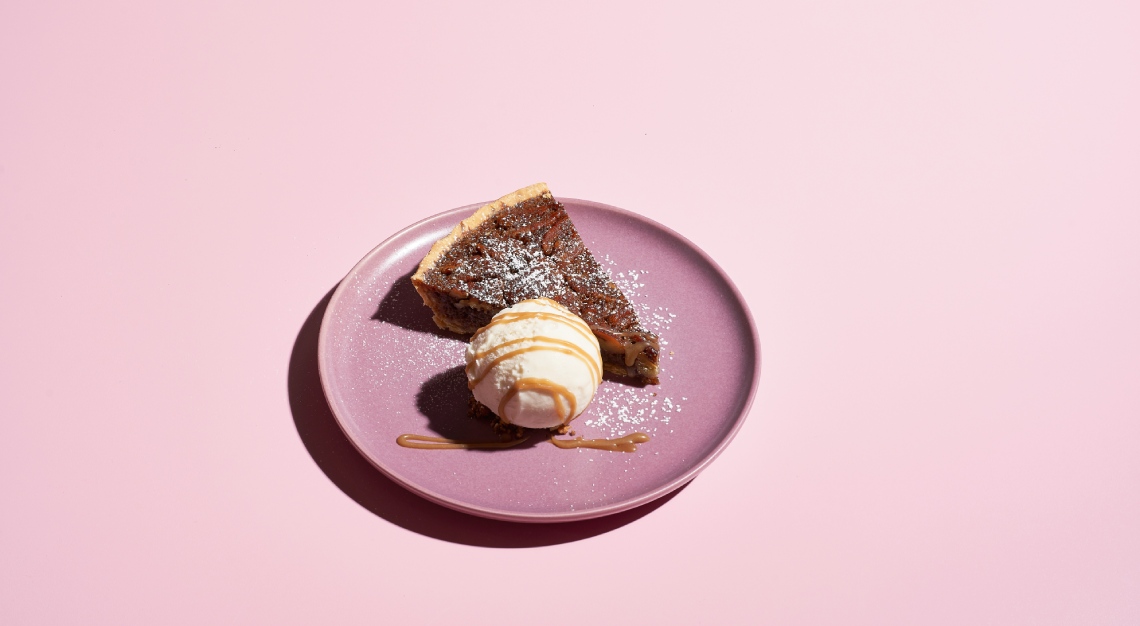 Wild Child Pizzette
By Hannah Choo, Senior Editor
All good things come in 10 inches, so we've been told. But before your brain goes to the gutter, we must specify that we're talking about Neapolitan-style pizzette, a pocket-sized pizza that's perfect for modest appetites or those who enjoy variety. Brought to you by the folks behind Cicheti, where you'd find simple-but-stunning classics, Wild Child Pizzette eschews tradition for something a little more modern. Dig into crispy fried margherita and cavolo nero (kale, garlic confit and pickled onions) cooked in a wood-fired oven, roasted pork belly served with a life-changing crack oil, and one of the best pistachio gelato Singapore has to offer. As for drinks, we highly recommend any of the sakes, or if you'd prefer to leave it to the sommelier, opt for the Sommakase, which will get you three complementary pours of wines for S$39.
Wild Child Pizzette
50 Circular Road
Singapore 049405
Tel: +65 6970 6592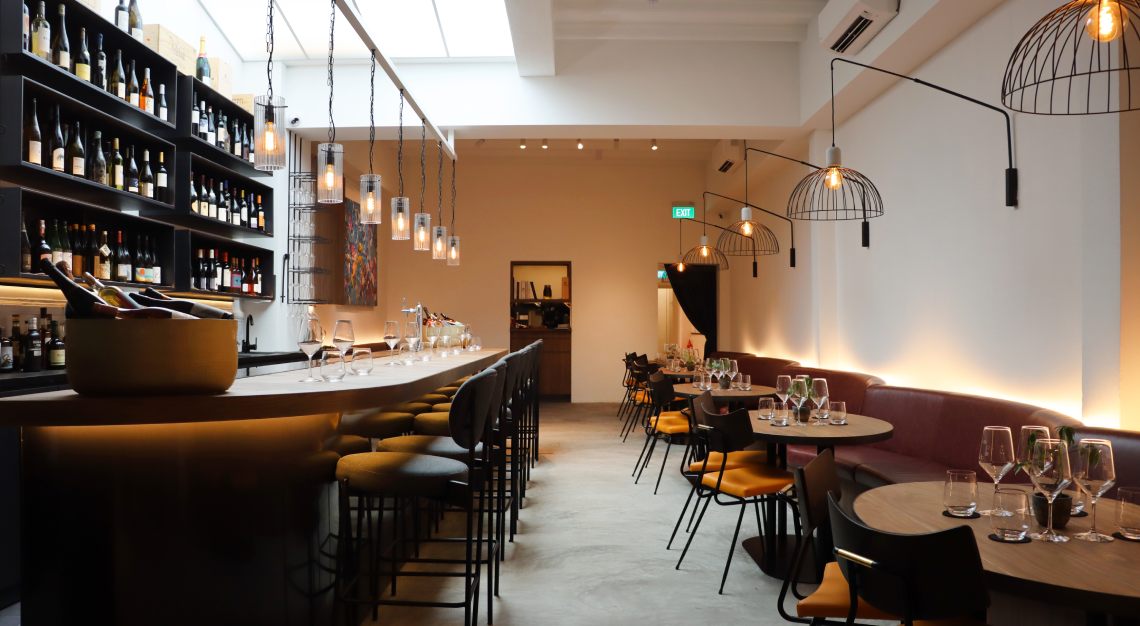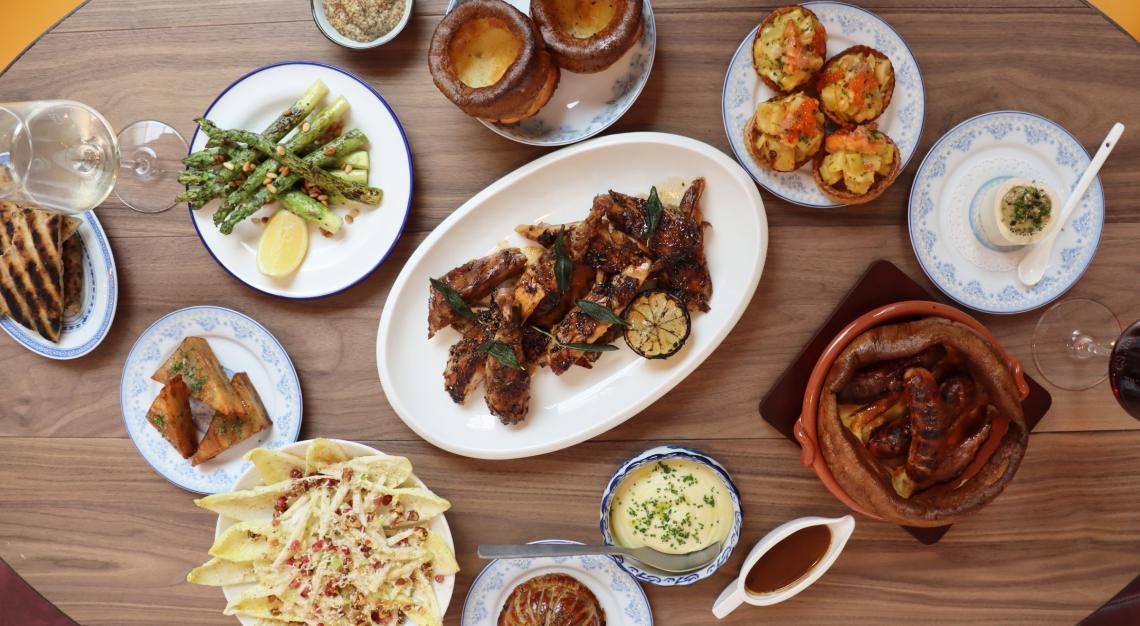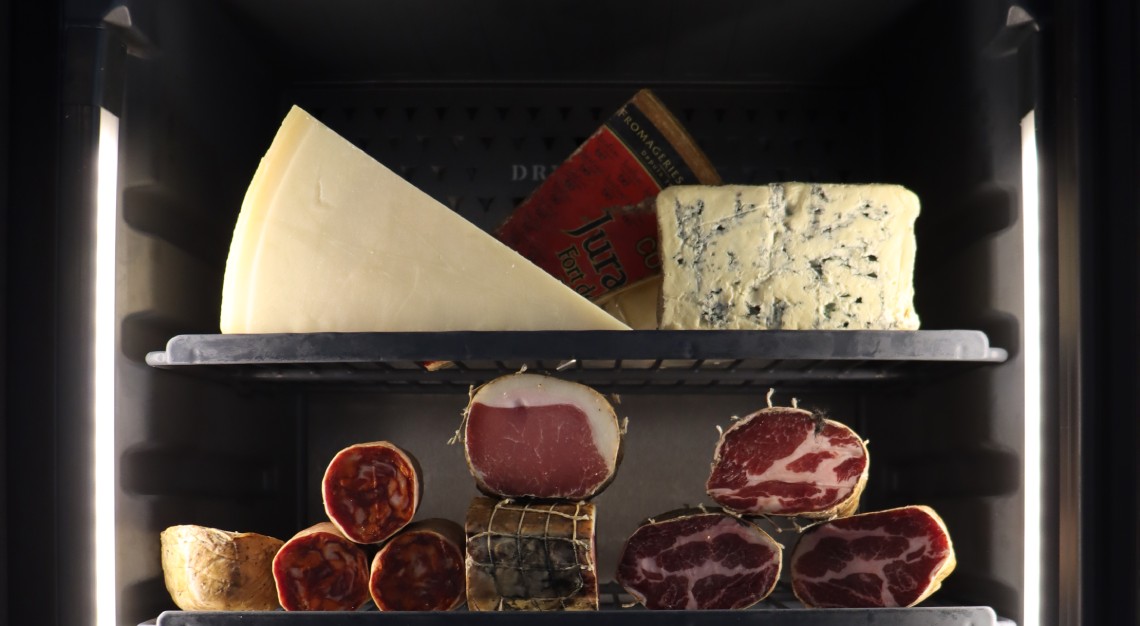 Club Street Wine Room
By Hannah Choo, Senior Editor
Andrew Walsh's new wine-focused venture is what a great bar is meant to be – classy and approachable, without the fancy schmancy. Founded by Cure Concepts – Walsh's company that also runs Cure and Catfish – Club Street Wine Room moves away from the traditional formal wine bar, inviting guests to dine in a trifecta of good music, good service and very good food; think oysters lightly grilled with bacon jam, guinea fowl served with a rich, buttery pithivier, and the incredible steamed and burnt citrus pudding. Of course, these go better with the ever-evolving menu of wines, sourced from all over the world. There's Sea Soul No. 4, a wine sea-aged to improve fermentation and taste, and the Château Kefraya Collection Amphora 2018, an excellent terracotta vessel-aged wine that impresses with a complex palate of quince, cinnamon and black cherries.
Club Street Wine Room
87 Club Street
Singapore 069455
Tel: +65 9639 5914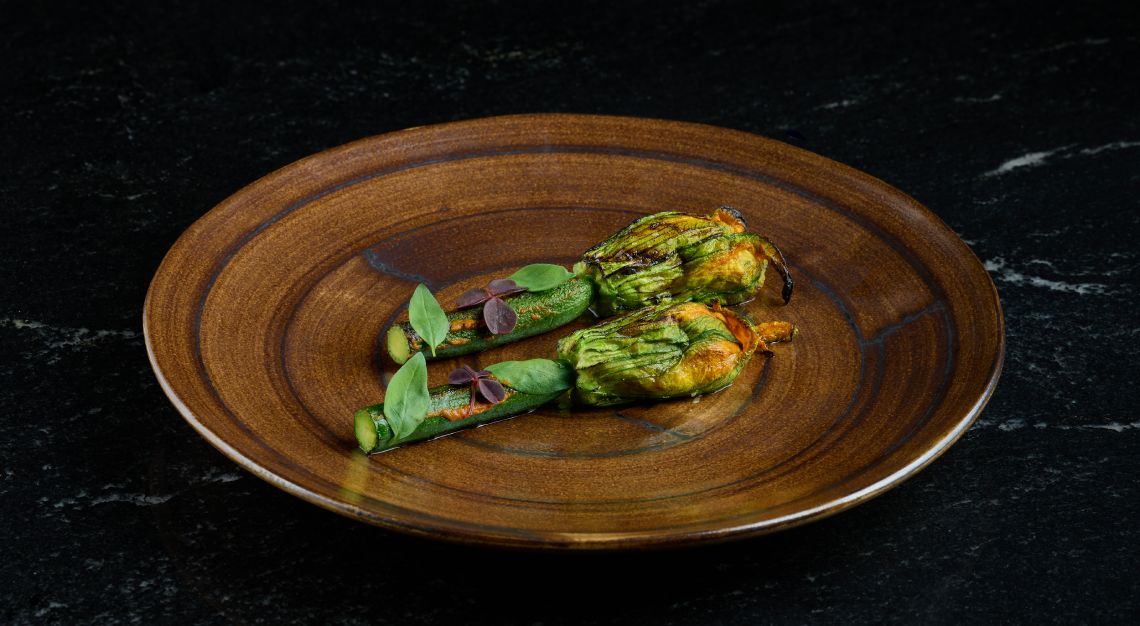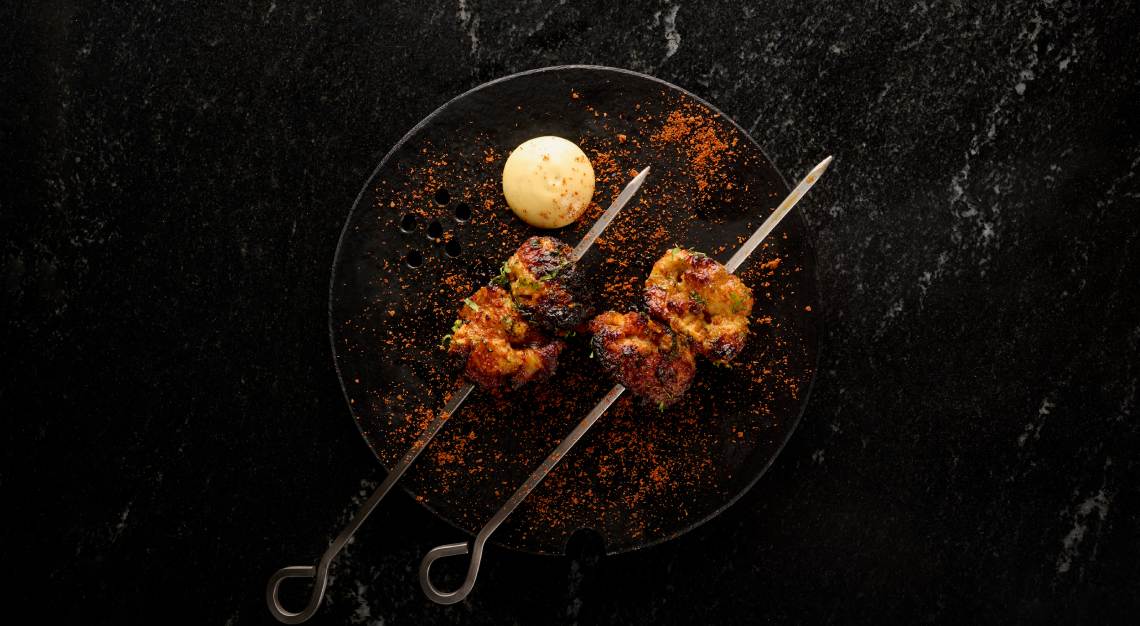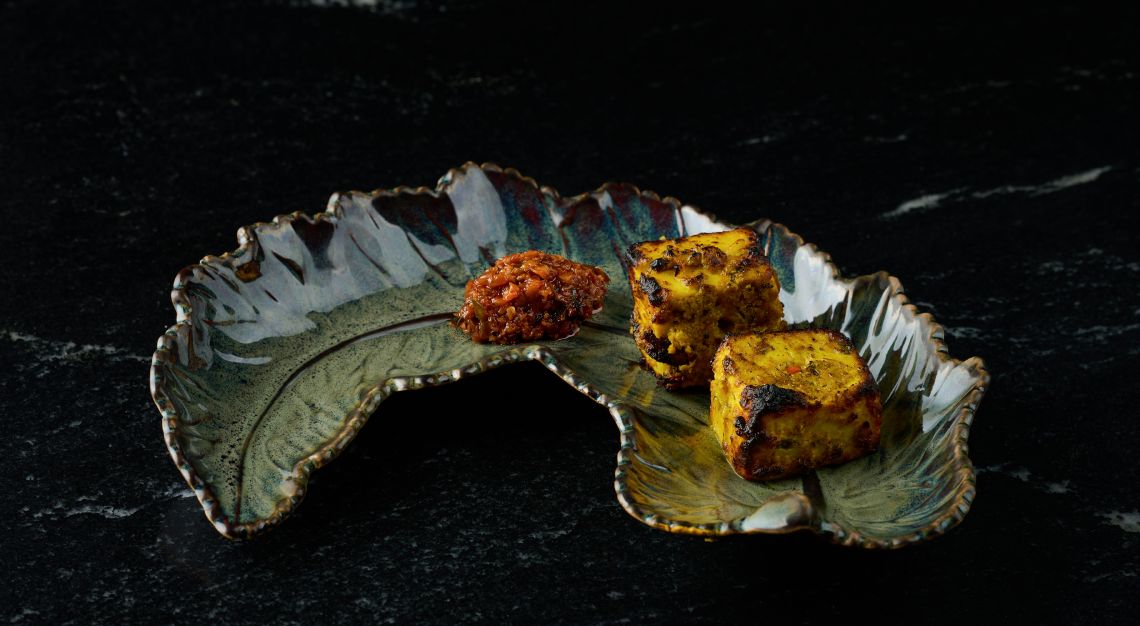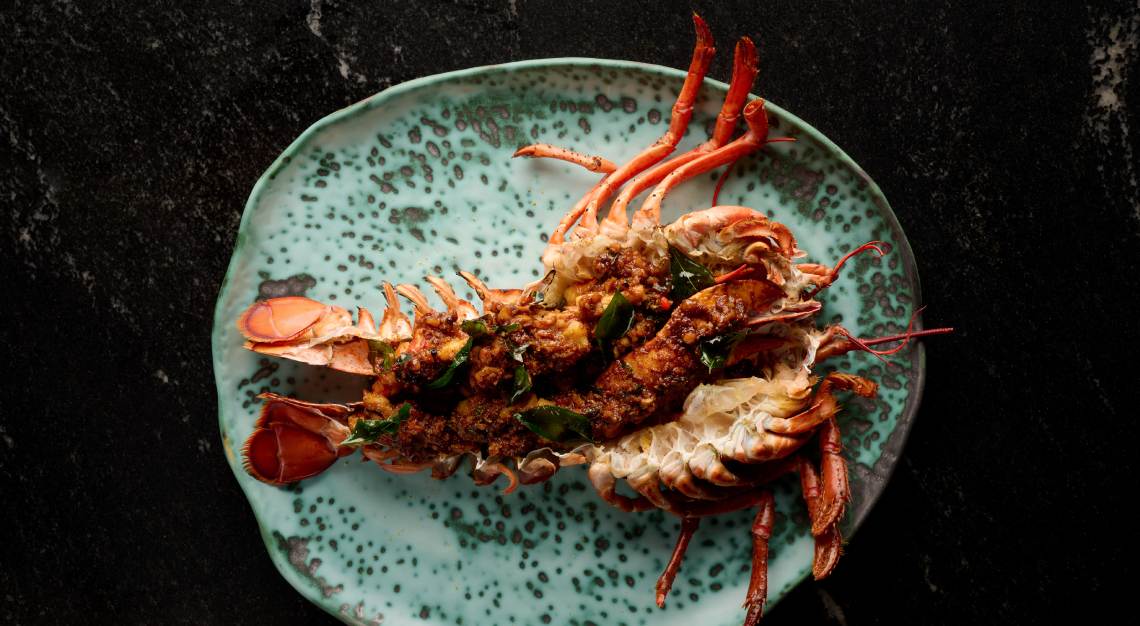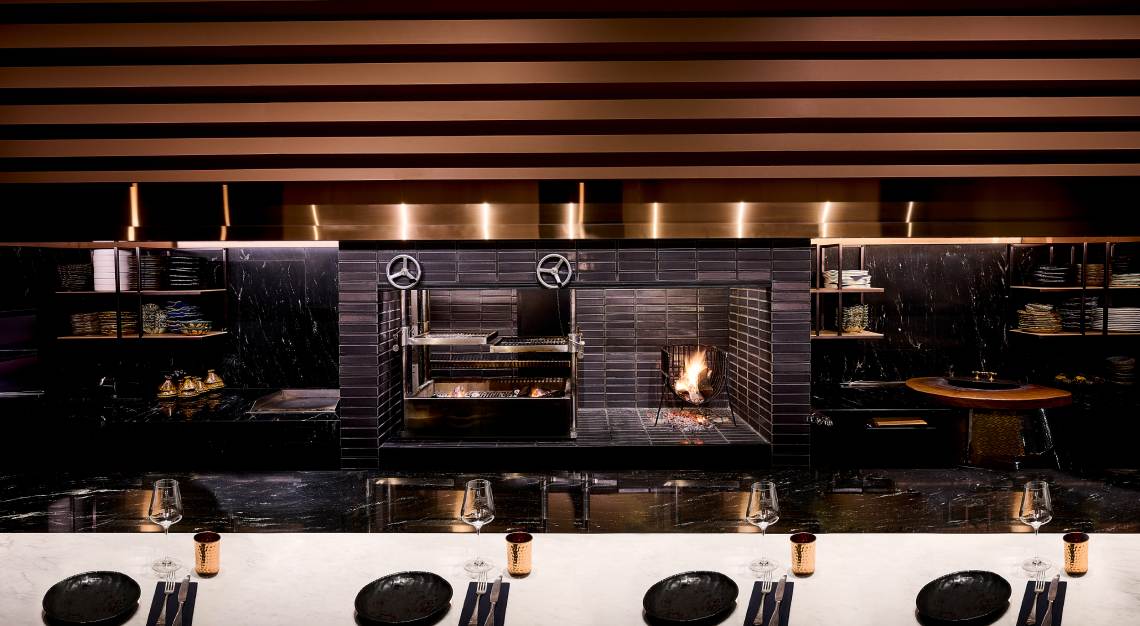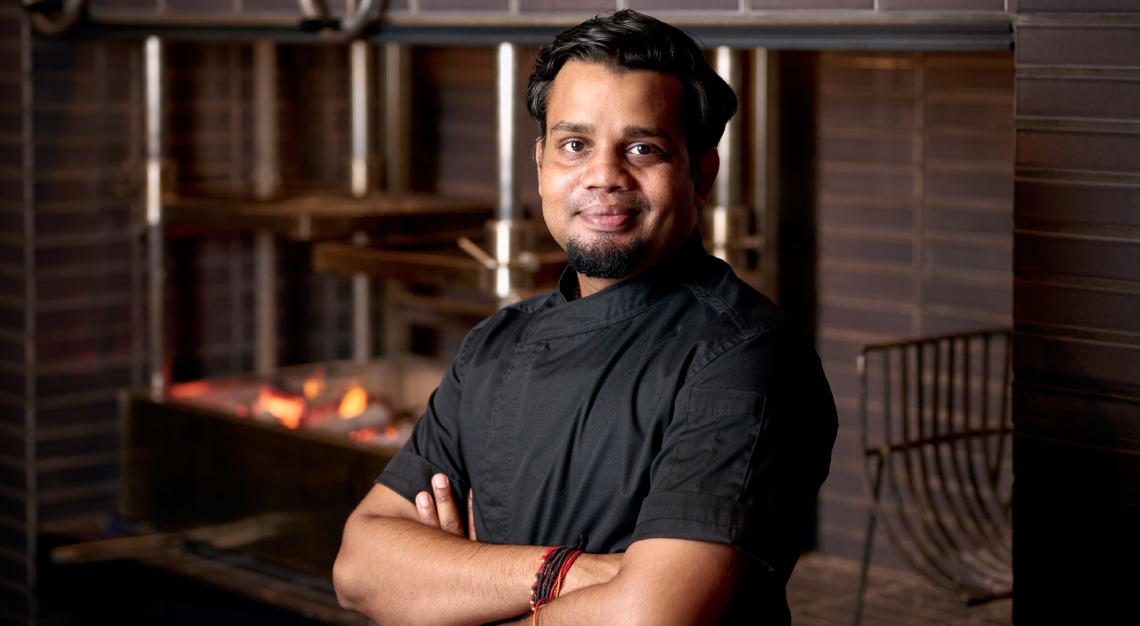 Revolver
By Hannah Choo, Senior Editor
The best food stops conversation, and at Revolver, chit chat will be interrupted at every course. Situated on Tras Street, just a stone's throw away from our favourite spot for apple tarte tatin (Café Gavroche), Revolver is an open-kitchen concept that's easily mistaken for an Indian restaurant. It is much more than that; combining international ingredients with Indian cooking sensibilities and techniques, food is gloriously charred in a hand-built tandoor, bincho or custom wood-fired grill, and paired with wine, sake or cocktails. Three introductory dining journeys are offered by Saurabh Udinia, the executive chef who comes from Indian Accent, one of India's best restaurants, and they range from the eight-course Discovery to the nine-course Experience menu. Go for the latter, if time and appetite can afford it, and you wouldn't know what hit you. It's a hell of a feast, from the creamy stuffed courgette flower and spice-rubbed chicken neck and wing, to the gruyere-stuffed naan that's topped with the most tedious pulled pork recipe.    
Revolver
56 Tras St
Singapore 078995
Tel: +65 6223 2812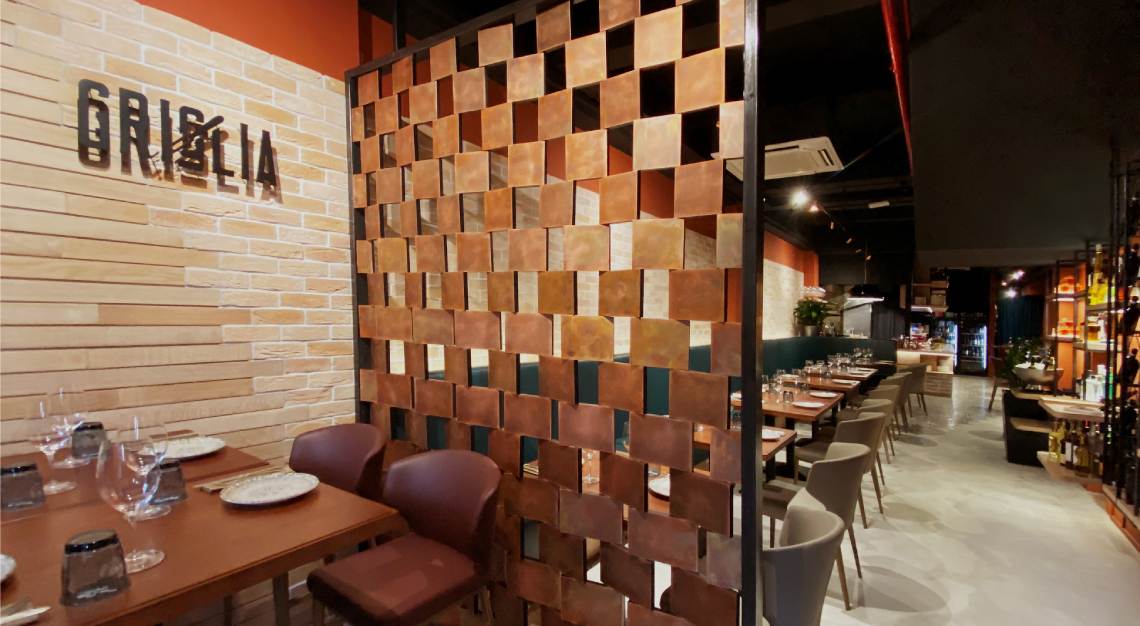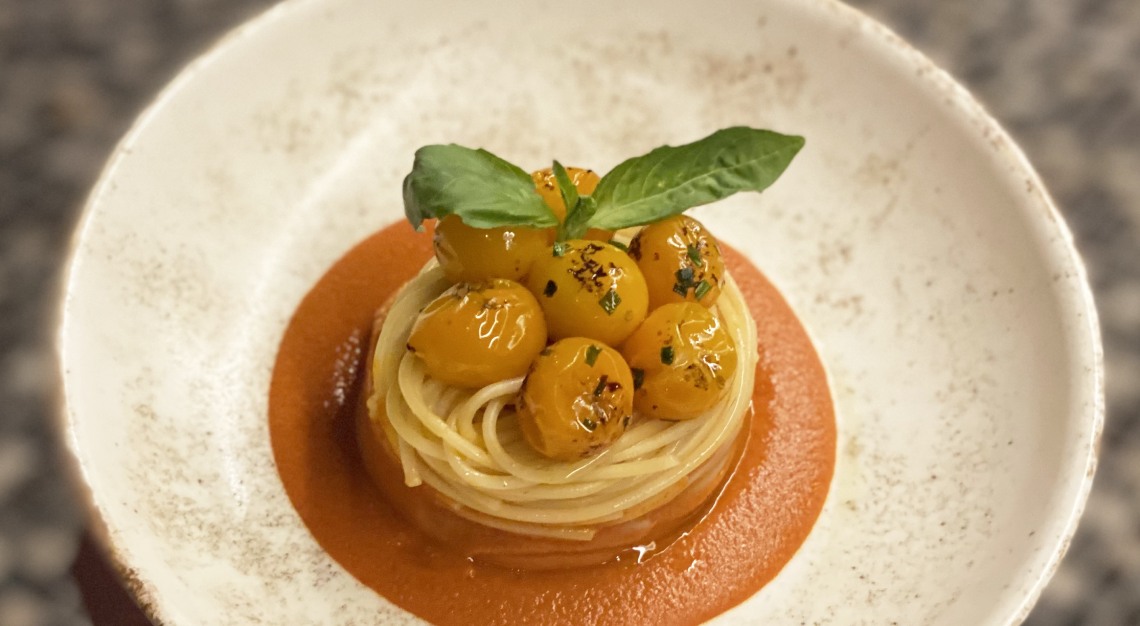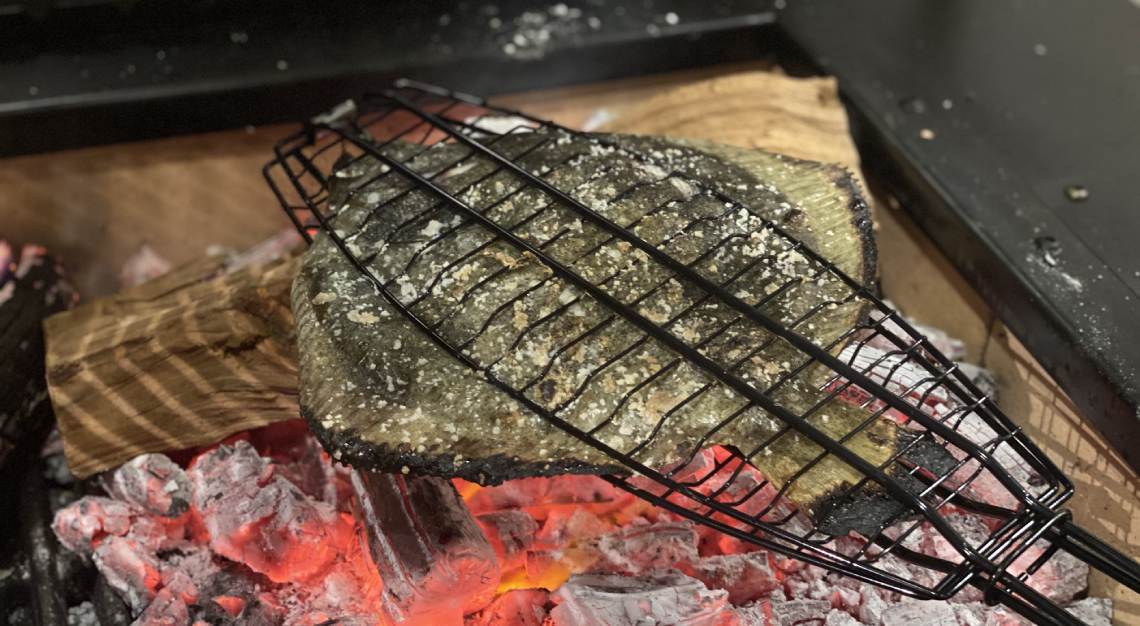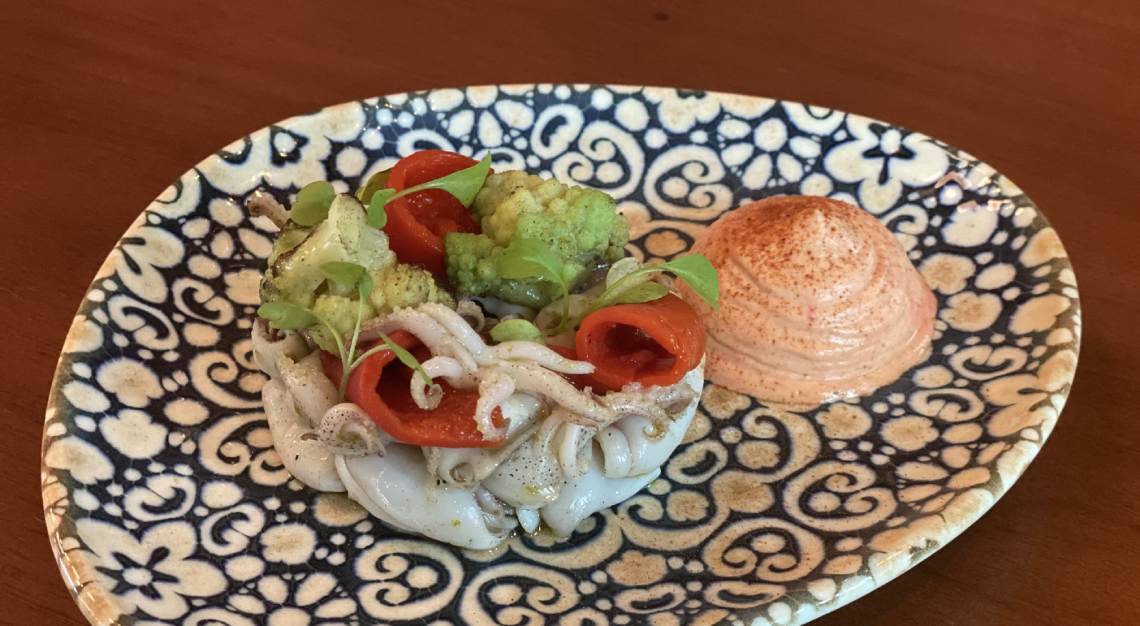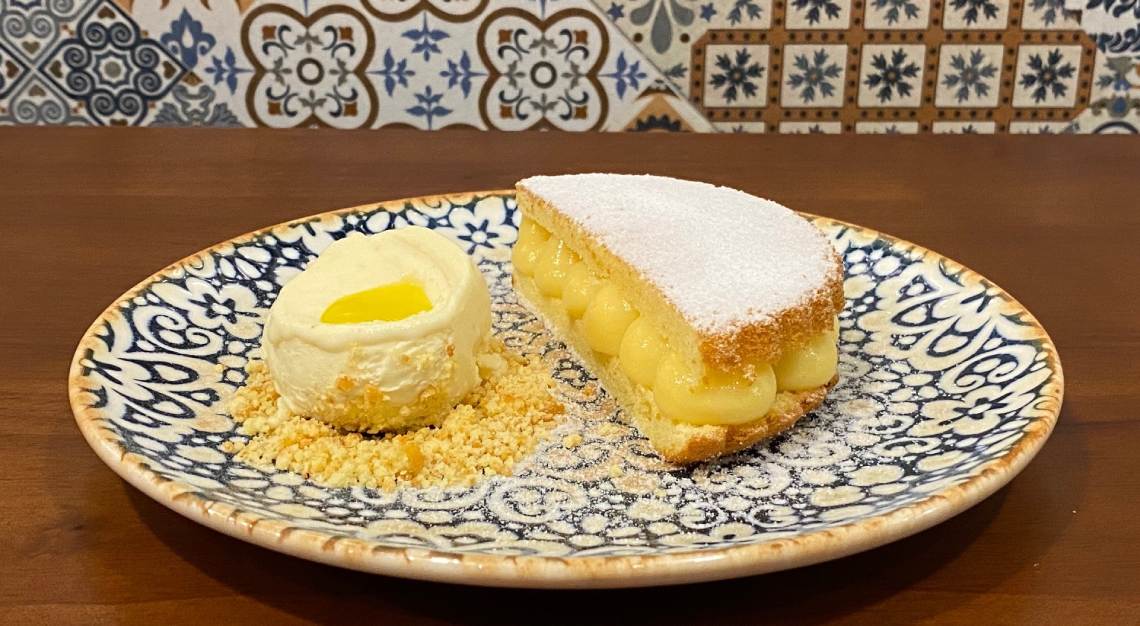 Griglia
By Hannah Choo, Senior Editor
The Tanjong Pagar neighbourhood has no lack of good food, which makes it easy for Griglia to get lost in the shuffle, and what a waste that would be. Sandwiched between Shake Shack and Ma Cuisine, Griglia is quietly (and confidently) making a name for itself as one of Singapore's most refined grills. The menu, bursting with Italian barbecue tradition and the deceptively simple brilliance of Italian food, is filled with contemporary classics mostly kissed by charcoal fire, such as the smoked squid with 'nduja foam and whole Spanish turbot that's seasoned simply with olive oil and salt. Equally superior are the spaghetti di martino, served with roasted yellow tomatoes marinated in "sea water" (quotations are there for a reason), and the burratina and ribbons of zucchini that sit snugly in a crispy tart shell. Order strategically (it's à la carte anyway) and even if you're full at some point, a Boston cream pie look-alike will beckon you and you will order it. Okay, it's really an almond sponge cake stuffed with Amalfi lemon curd and served with a scoop of olive oil ice cream. Sounds simple, but believe us when we say that it's crazy good.
Griglia
37 Craig Rd
01-01
Singapore 089675
Tel: +65 8949 7011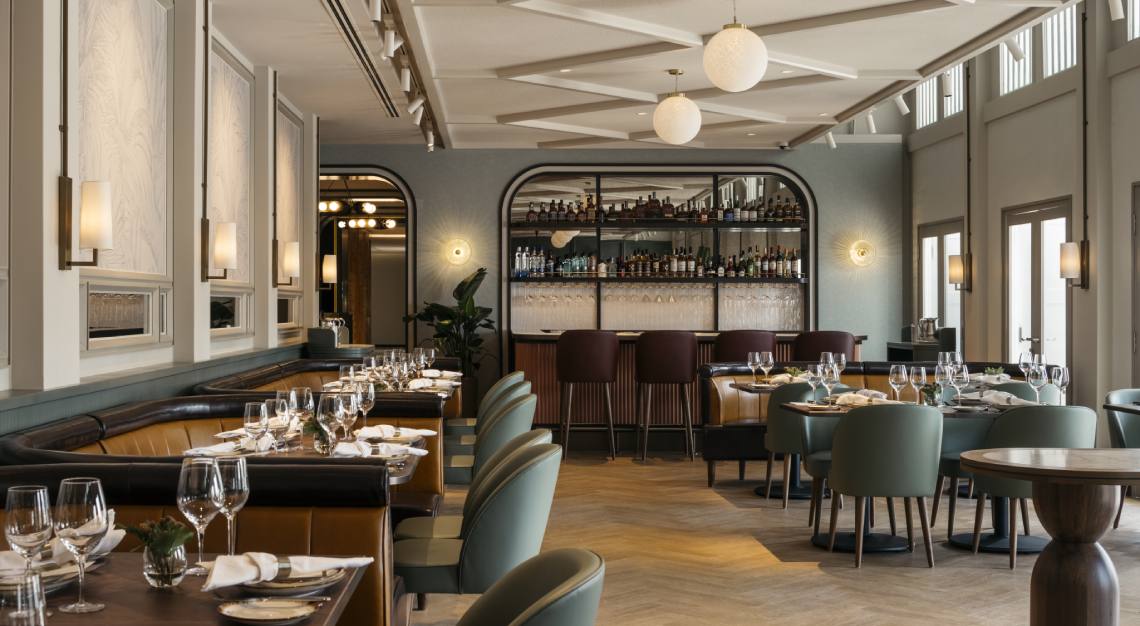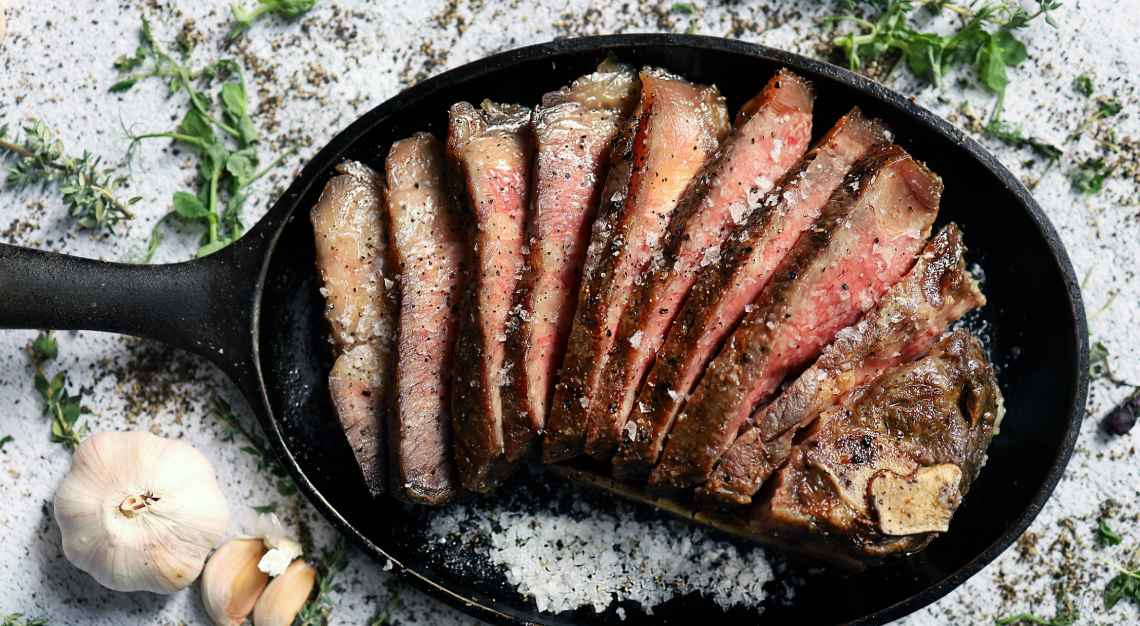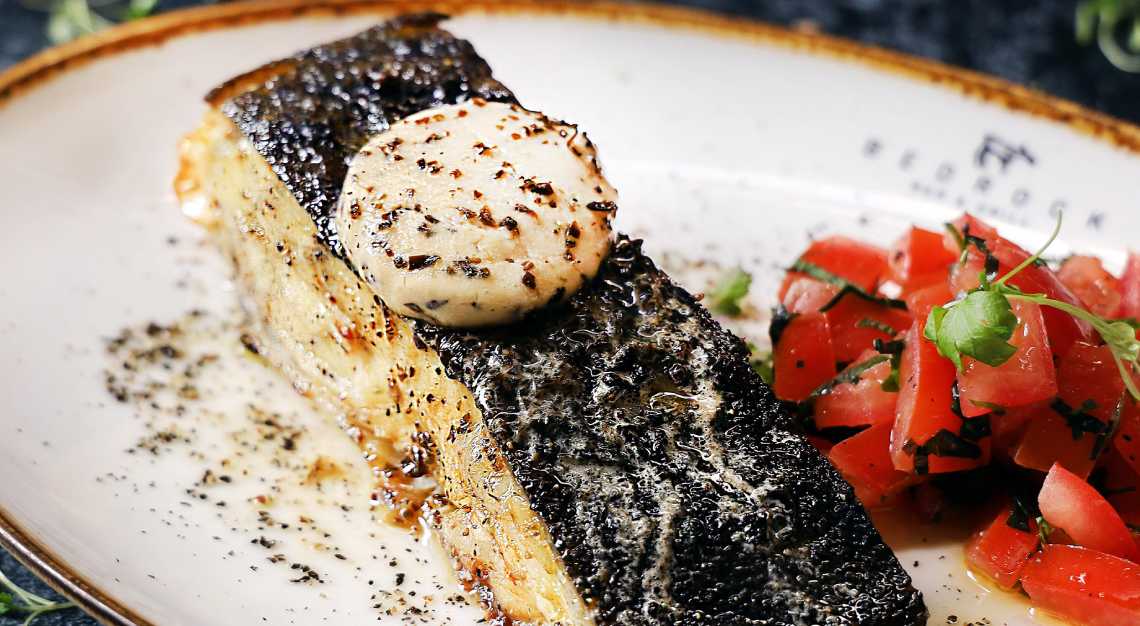 Bedrock Origin
By Hannah Choo, Senior Editor
Sentosa isn't exactly a Singaporean's food destination, but we're positive Bedrock Origin is set to change the status quo. As Oasia Resort Sentosa's only restaurant, it follows the footsteps of its award-winning flagship Bedrock Bar & Grill, but with a twist. Expect dry-aged steak and fish, plant-based meat alternatives and keto-friendly options, and sharing plates that feel loving rather than stingy. We especially loved the Dry-Aged Bone-In Striploin, grilled over applewood fire; Aged Barramundi Tail dressed with chimichurri; and the signature Mac n' Cheese, made with a luscious gorgonzola-spiked sauce. Best in Singapore, we think.
Bedrock Origin
23 Beach View, Palawan Ridge
Oasia Resort Sentosa Hotel
Singapore 098679
Tel: +65 6818 3333