Bistecca Tuscan Steakhouse makes the cut with their Fiorentina sharing steaks and daily set lunches
My father always used to say that you should never return to a vacation destination. If it was great the first time around, there is a danger that a second visit might disappoint, and if it was suboptimal… you'd never want to go there again anyway. The same principle could be applied to dining. If you have a great meal and the 'perfect' dish, the next experience is almost certain not to meet expectations – so redolent will they be of rose-tinted memory and the gaps we fill in subconsciously.
I subscribe to the holiday philosophy – there's a lot of the world to see – but dining is different, at least that's what every restaurateur will be hoping. If a guest has a wonderful repast and can remember the pleasure derived from a meal (even tasting it again in the mind) this suggests that the restaurant has got it right, and will receive the repeat custom that ultimately makes the difference between success and failure. Human nature dictates that when you do something that makes you happy, you'll want to do it again… as soon as possible.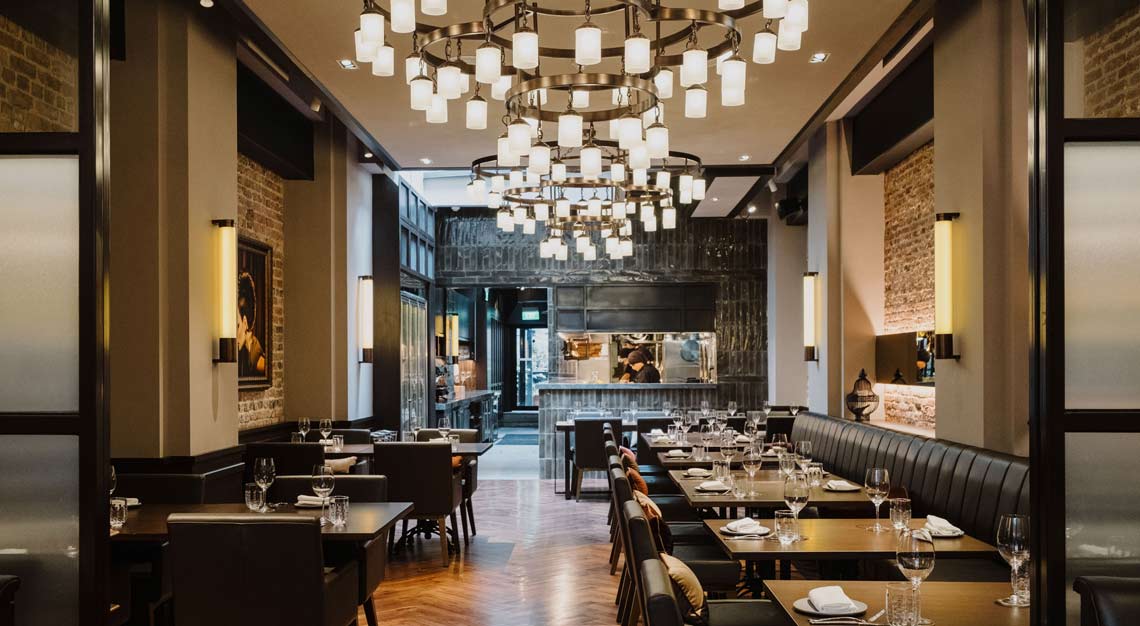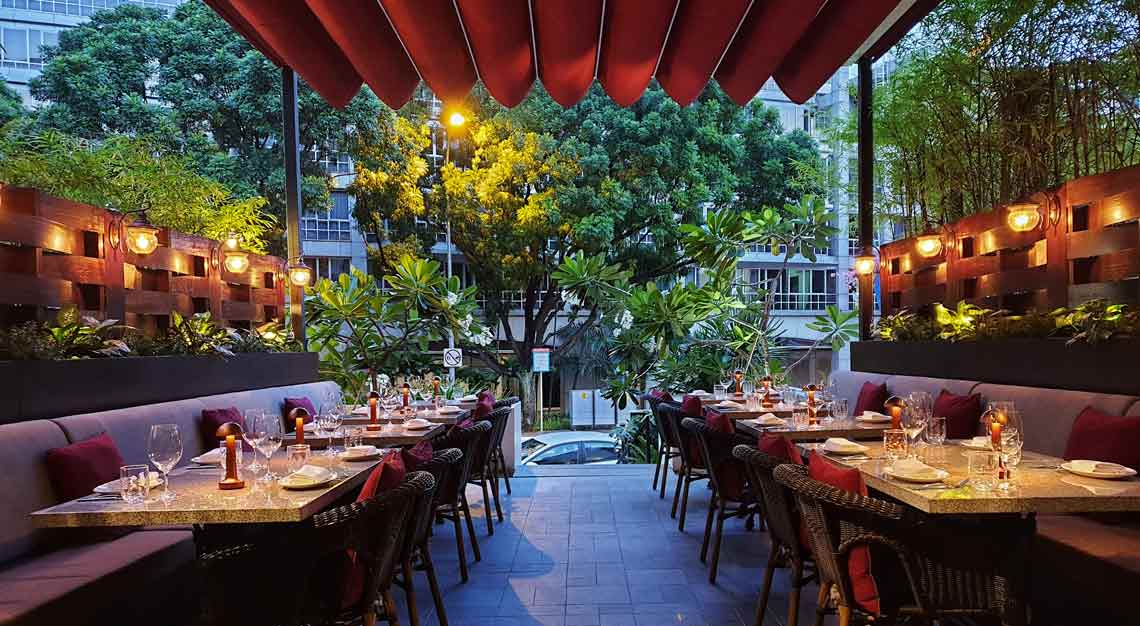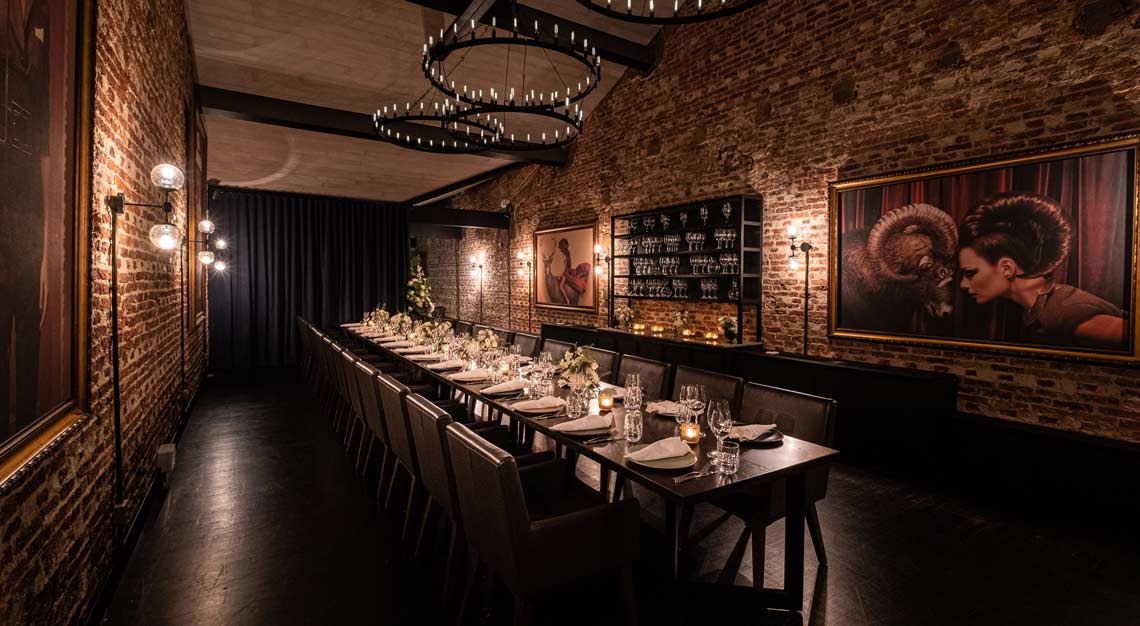 The best steak in town
As a food lover, a reformed chef and someone who takes dining out relatively seriously, I am constantly looking for the best of the best – items on a menu, or examples of a particular dish that are exceptional and at the 'top of the class'. When a restaurant boasts the 'best steak in town', therefore, it has to be worth checking out, and if you decide to put the Bistecca Tuscan Steakhouse to the test, may I suggest that you bring friends.
In an elegant building on Mohamed Sultan Road, the restaurant is 'sophisticated rustic' – if that's not too oxymoronic. It's fine dining, but with a casualness that's designed to reflect a combination of Tuscan farmhouse chic and French brasserie boudoir charm. Staff take their jobs seriously, and you can definitely count on them to feel right at home.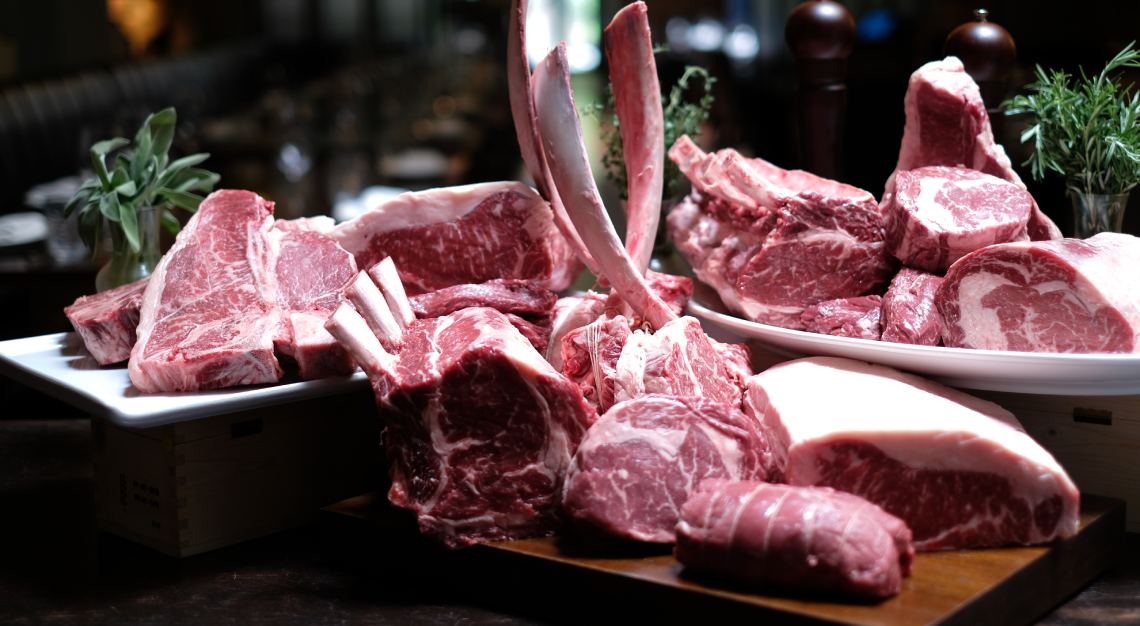 As for the food, it will surprise no one to learn that it is very nearly and almost invariably excellent, and if you're up for a weighty vitamin B fix, Bistecca is certainly in the Premier League of places in Singapore. Having recently released the "biggest steak on the island", the restaurant is a meat-lover's dream, and the recently introduced two to 2.5kg double-cut Fiorentina sharing steak will be taking its place in the pantheon of must-try dishes in the Lion City.
This slab of cow has to be ordered in advance, both to "ensure that the desired cut has been allocated, and to also begin the cooking process a few hours prior to the dinner booking itself." I'm not quite sure how many people this dish is intended to feed, but I have been assured that its little brother / sister (one to 1.1kg Fiorentina) will satisfy two people. At S$198, that's as hefty as the plate it's served on, but for four delicate eaters, it presents good value.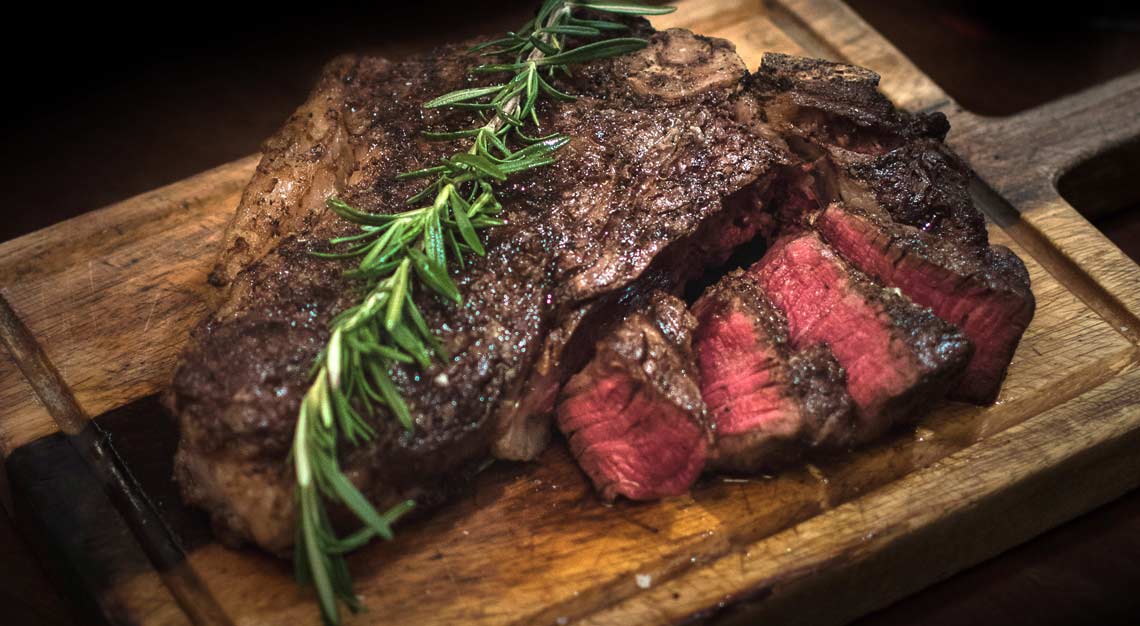 The provenance of the meat at this restaurant is key, and Fiorentina-style ensures high quality and a wonderful precision of taste. The cooking is perfect, and the meat is succulent. Steak aficionados will also know that seasoning a good steak is not as easy as it sounds. Salt content has to be just right, and the process of osmosis understood. Getting it wrong could leave meat dry and / or too salty, which would be disrespectful to those whose job it is to source and grow the product. But Bistecca's executive chef is definitely a man for all seasonings.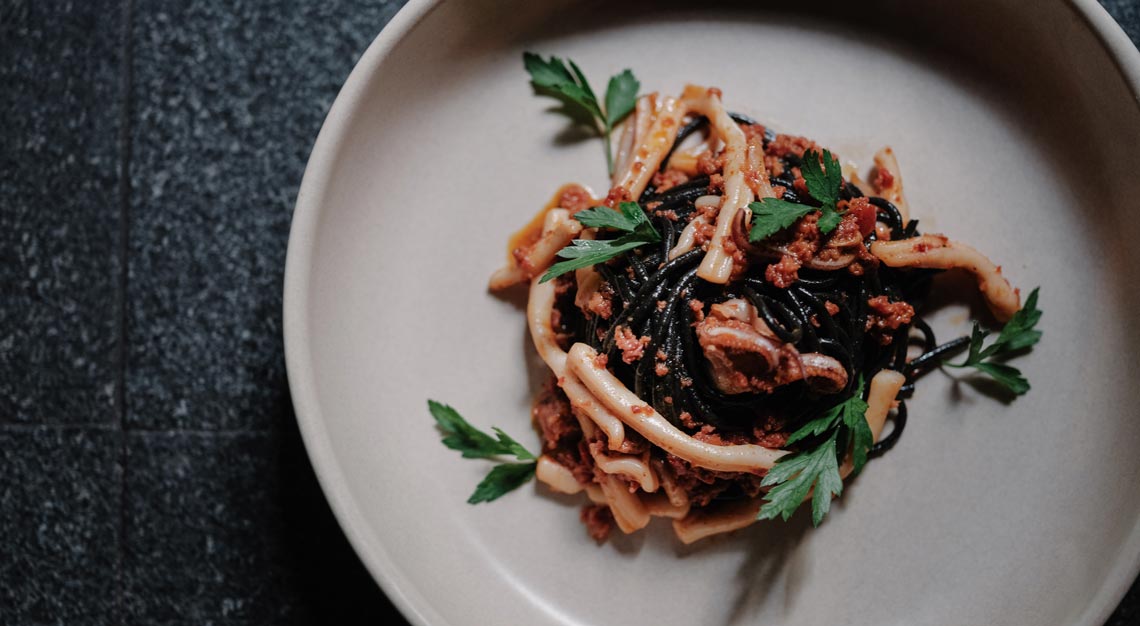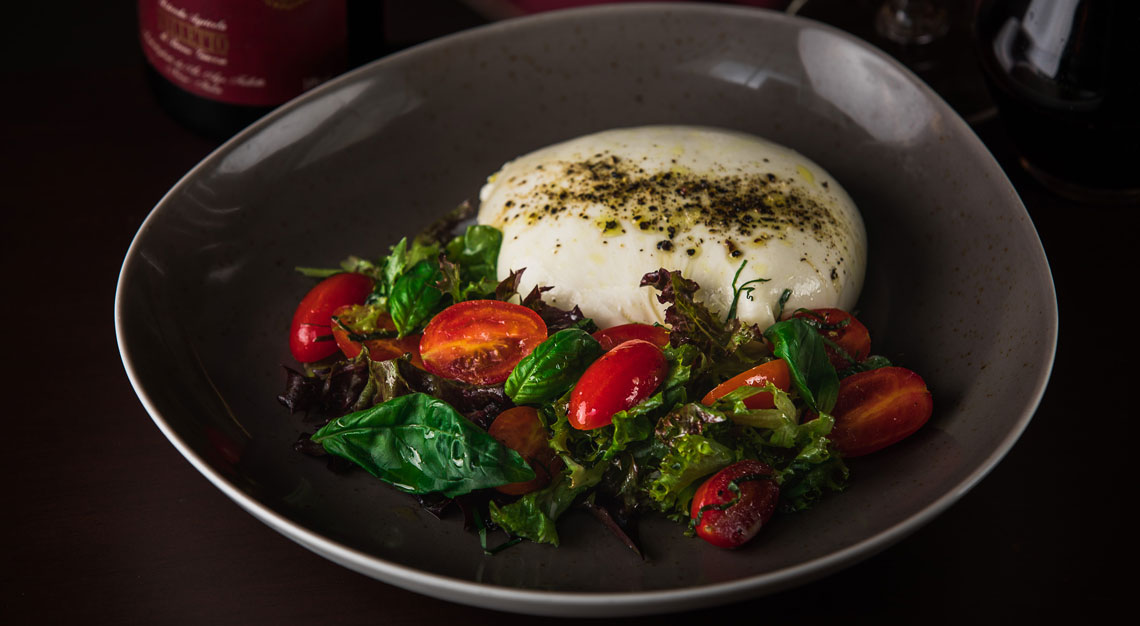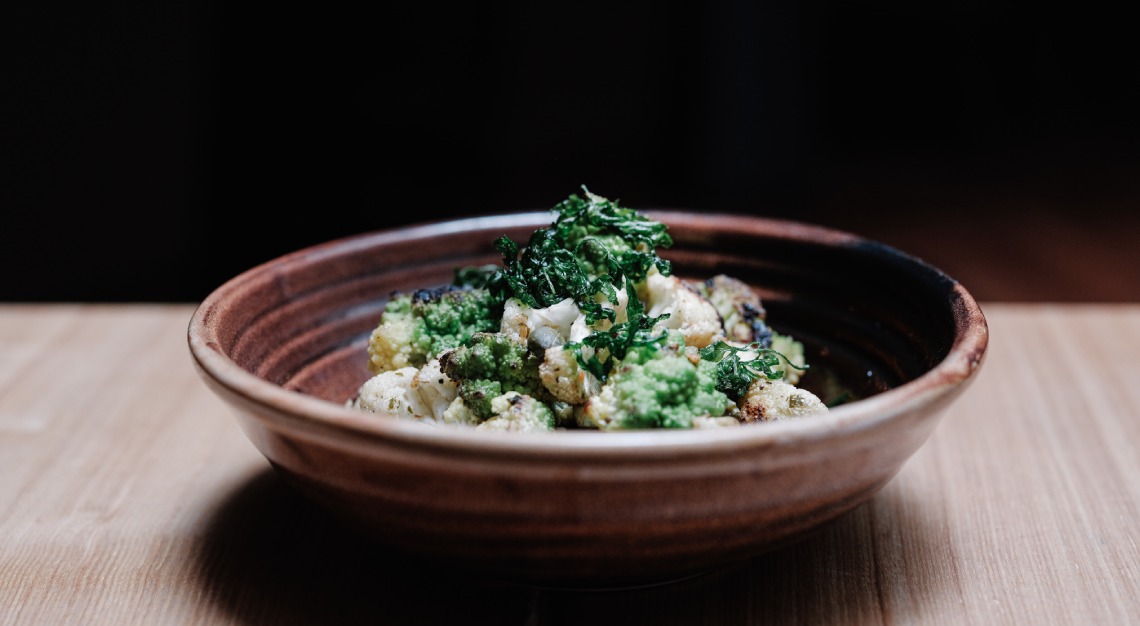 Side note
If sharing food is what you prefer, stick to the Fiorentina and don't forget the sides. The star of the show shines brightly, of course, but while good enough to stand alone and hog the limelight, a good supporting cast is also important when you want to come away from a meal satisfied on a holistic level. At Bistecca, sides like the roasted garlic potato puree (Patate) and creamed spinach (Spinaci; only at dinner) are decent if you're big on garlic. If not, order The Burrata, 300 grams of handmade young mozzarella, and the Bagna Cauda (only at dinner), heirloom cauliflower served with anchovy and chilli flakes. Equally good is the Funghi, a dish of roasted wild mushrooms, parsley and egg yolk.
Here's our idea of a "midday snack"
Have the steak for dinner or flex your stomach muscles at lunch and take the rest of the day off. But if you're up for something less ambitious, Bistecca's executive set lunch is well worth a shot. Opt for the two-course (S$38) or three-course (S$48), which include starters like the Zuppa, a spiced butternut squash soup, and Crudo di Tonno, a yellow fin tuna tartare. Mains, on the other hand, include Pappardelle, a braised beef and tomato ragu-based pasta, and Manzo, a 150g beef striploin that's served with roasted garlic potato puree.
Of course, for the sake of dessert, the three-course is what you want. There's Tiramisu done the classic way (no heavy cream, that is), a Panna Cotta served with summer fruit coulis and raspberry sorbet, and for the kid at heart, Gelato. You get two scoops of either vanilla bean, honey fig and pistachio, chocolate or brown butter pecan. Those on a diet can opt for sorbet, which bursts with fresh strawberry and basil.
At the end of the day, Bistecca is good fun and well worth a visit. I'll be returning for the biggest steak in town – unlike a family holiday destination with my father – but will certainly need to put a team together. If there are any volunteers with expense accounts, do let me know.
Bistecca Tuscan Steakhouse
26 Mohamed Sultan Road
Singapore 238970
Tel: +65 6735 6739