From winter getaways in Norway to summer retreats on the islands of Mexico, here are some of the most trending destinations of 2019 which you wouldn't want to miss
Planning and going on vacations, aside to pampering oneself with the most indulgent spa treatment, is one of the many styles of coping mechanisms which we rely on to get through stressful situations in life. In need of some inspiration to decide which parts of the world map you'd put your pin on this year? Here are our top picks of the best travel destinations in 2019 which we believe will awe every wandering nomad, young or old.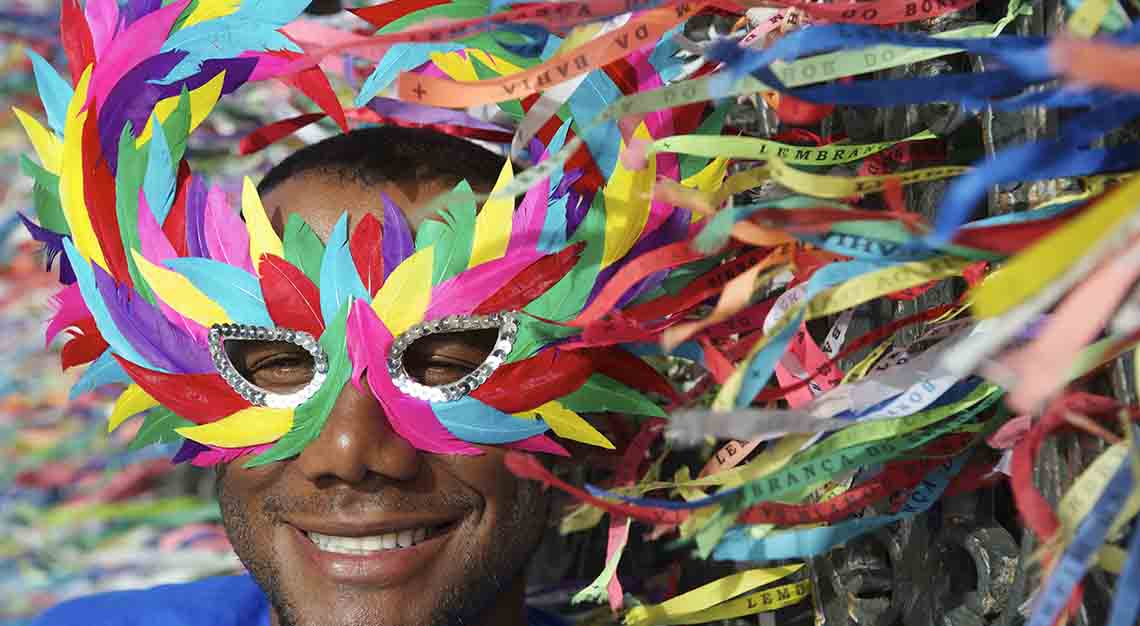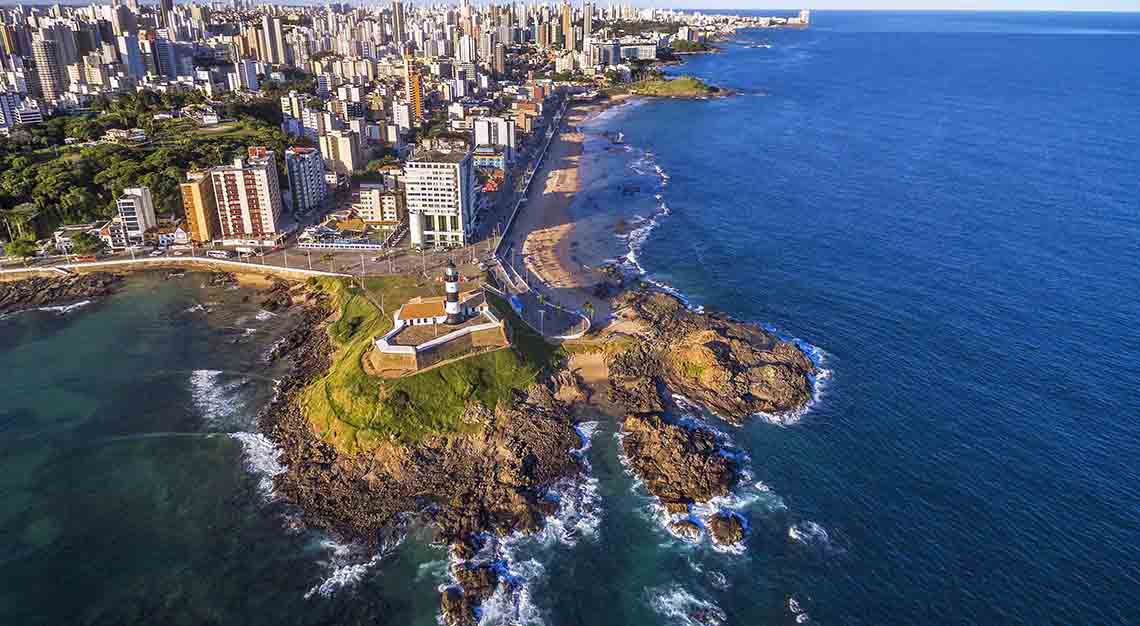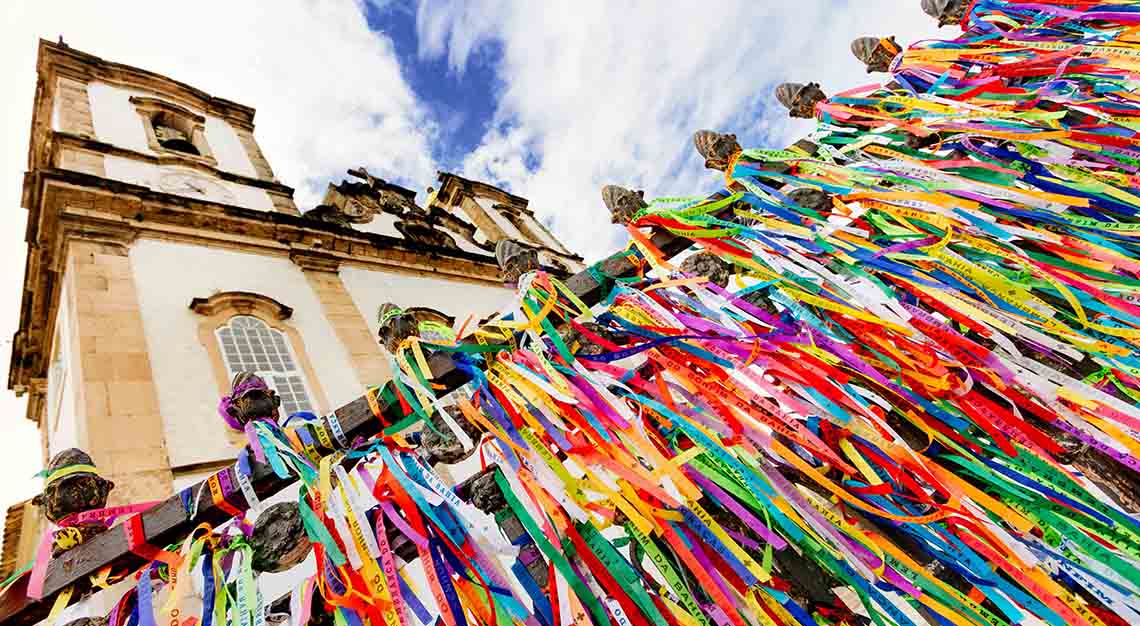 Brazil
A city that breathes dance and music, Salvador is every art-enthusiast's love letter to Brazil. Designated as a Unesco City of Music in 2016, Salvador saw the birth of music genres such as bossa nova, samba, and tropicalia. The city has a burgeoning entertainment scene, with some shows made free for the public too. For instance, almost every plaza you'll see is a stage for capoeira, an Afro-Brazilian blend of martial arts and dance. Salvador is bathed in lots of sunshine all year round, but the period between April and June usually sees the most rainfall.
Eat
There's no excuse for eating poorly in Salvador, especially with its smorgasbord of eateries that range from upscale, contemporary restaurants to street-side barbecues. We recommend visiting Amado, a restaurant that serves up playful, modern renditions of classic Brazilian delicacies. Don't leave without having a taste of the Pescada Amarela, where grilled yellow hake fish is paired with sweet banana puree and Brazilian wild rice.
Stay
Those looking to avoid the party crowd can opt to stay at beachside resort Las Fores in the province of San Miguel, a hidden sanctuary perfect for surfers and nature-lovers alike. A two-hour drive from Salvador International Airport, the seven-acre resort accommodates a maximum of 38 adult guests only, bringing the definition of a private getaway to a whole new level. The resort comprises 15 ocean-view guest rooms and suites – each encircled within lush flora and fauna – kitted out with progressive design elements and elegant, modern furniture. Nightly rates start from $380.
Do
Immerse yourself in Afro-Caribbean-Brazilian pop music even further at the Salvador Carnival happening from 27 February to 5 March 2019, an iconic street party that brings Afro Brazilian folklore, music and dance to the fore. Featuring motorised floats that will carry musicians and singers, expect to be put into a festival trance through funky samba beats and heart-pumping dance moves.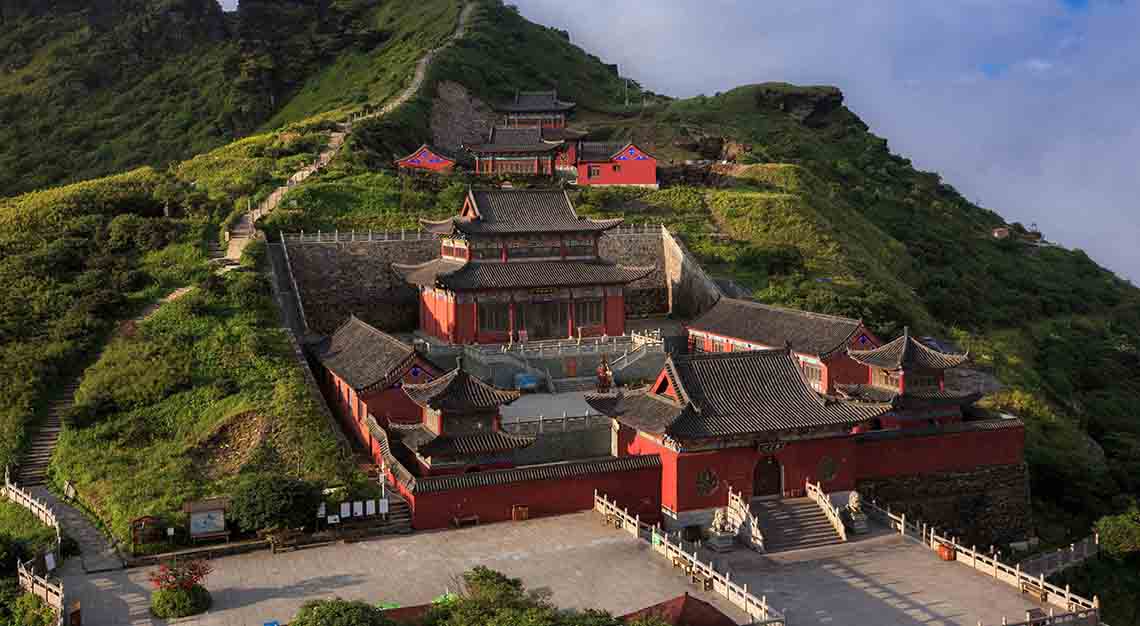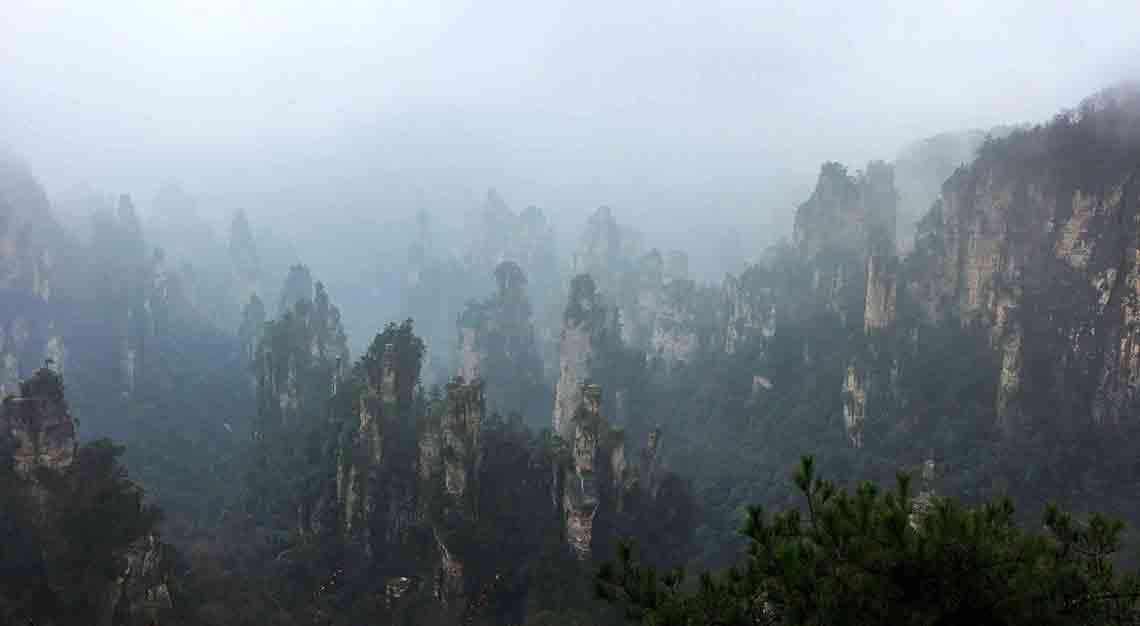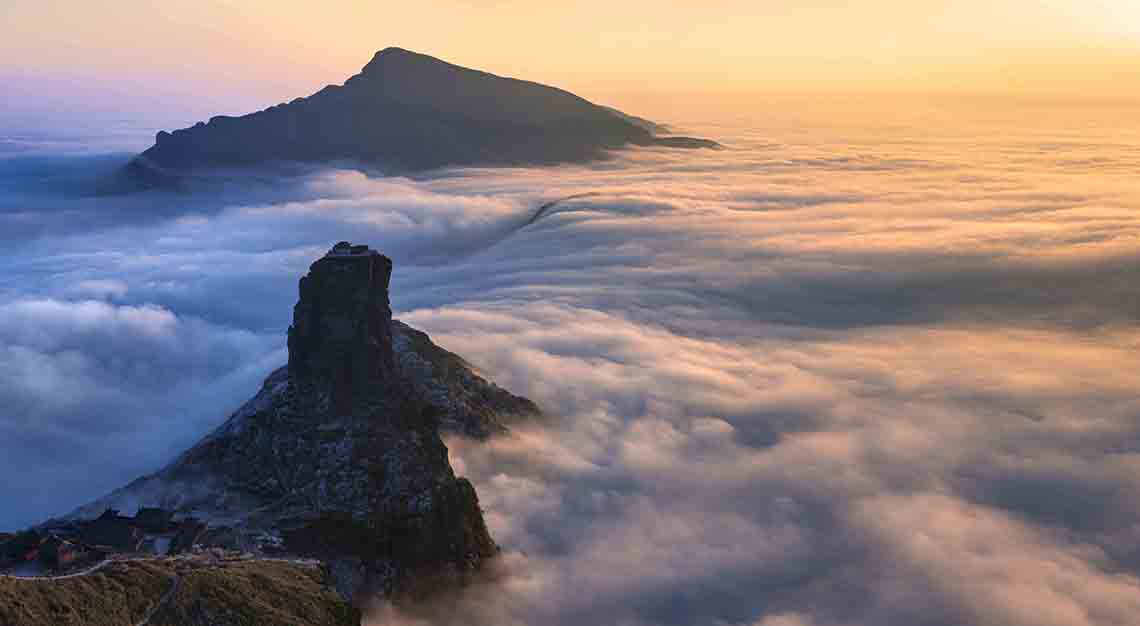 Fanjingshan, China
Unesco has recently added China's Fanjingshan to its ever-expanding list of World Heritage Sites, which means that the country now has 13 natural heritage sites in total – more than anywhere else in the world. Mount Fanjing, located in Tongren, Guizhou province, is the highest peak of the remote Wuling Mountain range in southwestern China. Getting here however is no easy feat; Fanjingshan is a two-hour bus drive from the city of Tongren, which is a 95-minute flight from Guangzhou airport. Summer is said to be the best time of the year to ascend the mountain with just the right amount of fogginess in the air, but no matter which season you choose to visit, we recommend that you arrive fully equipped with warm and waterproof clothes.
Eat
Chillies are a staple of every dish in the Guizhou province. But unlike Sichuan cuisine which is notoriously famous for its numbing mala spices, Guizhou focuses more on sour and spicy flavours. Its signature dishes incorporate folk cooking methods and use fresh homegrown dishes. Don't miss popular delicacies such as Lover's Tofu, where tofu is stuffed with custard, chili, scallions, houttuynia and garlic; Pork Brain Flower, griddled pork brain cooked in cabbage leaf and lastly, fried, crunchy grasshoppers which are best washed down with rice wine.
Stay
Home to some of the world's most venomous snakes, visitors aren't allowed to camp at Mount Fanjingshan. But a slew of three-star and four-star hotels await in the nearby Jiangkou County, which is an hour and a half away by car. More established hotels can be found in the city of Tongren, which is another hour's drive from Jiangkou.
Do
Fangjingshan will leave hikers in awe with its unusual rock formations and rich biodiversity, which includes rare species such as the gray snub-nosed monkey. The greatest reward one will receive after finishing a climb? You'll be treated to spectacular, above-the-cloud views of the Wuling mountain range. Those thirsty for adrenaline might want to try the steepest climb to the 7,664-foot Red Clouds Golden Summit, where one will find two temples connected by a bridge.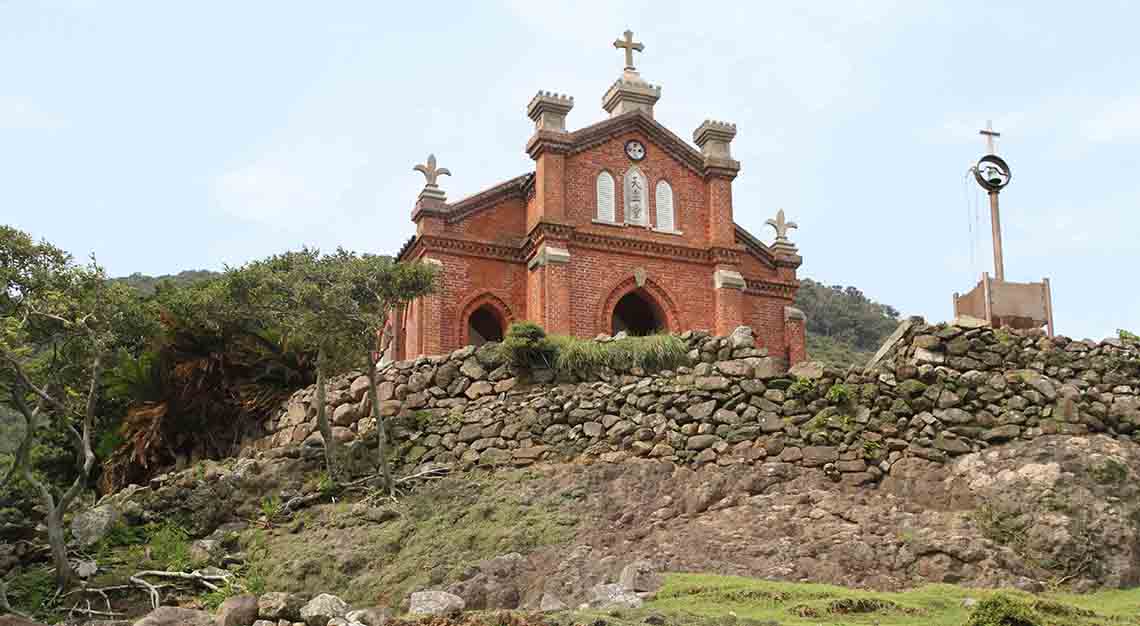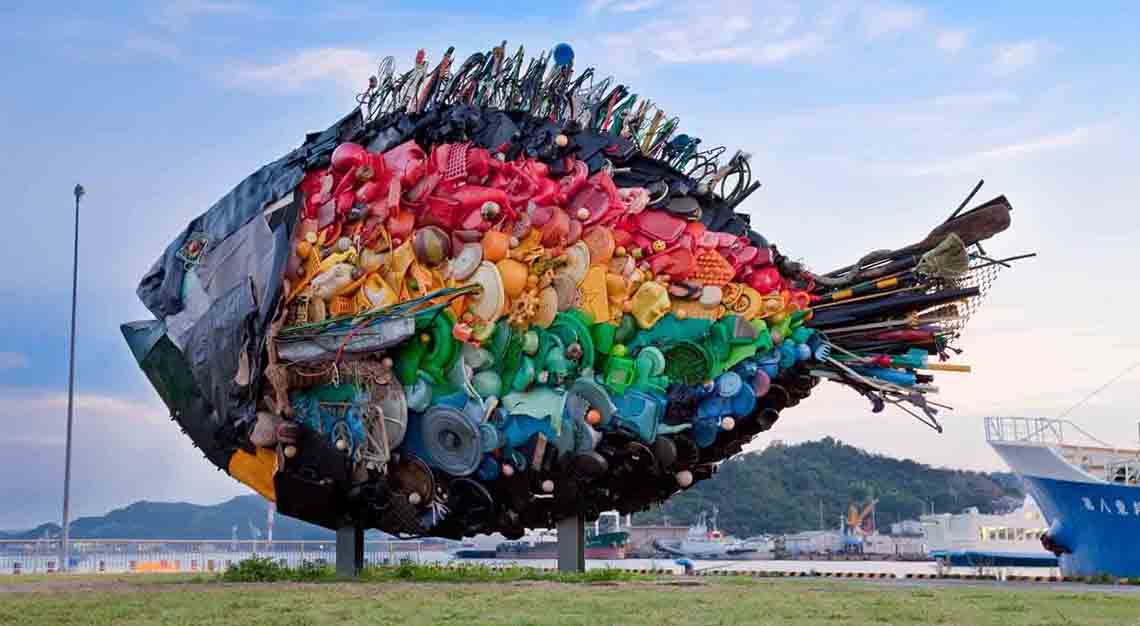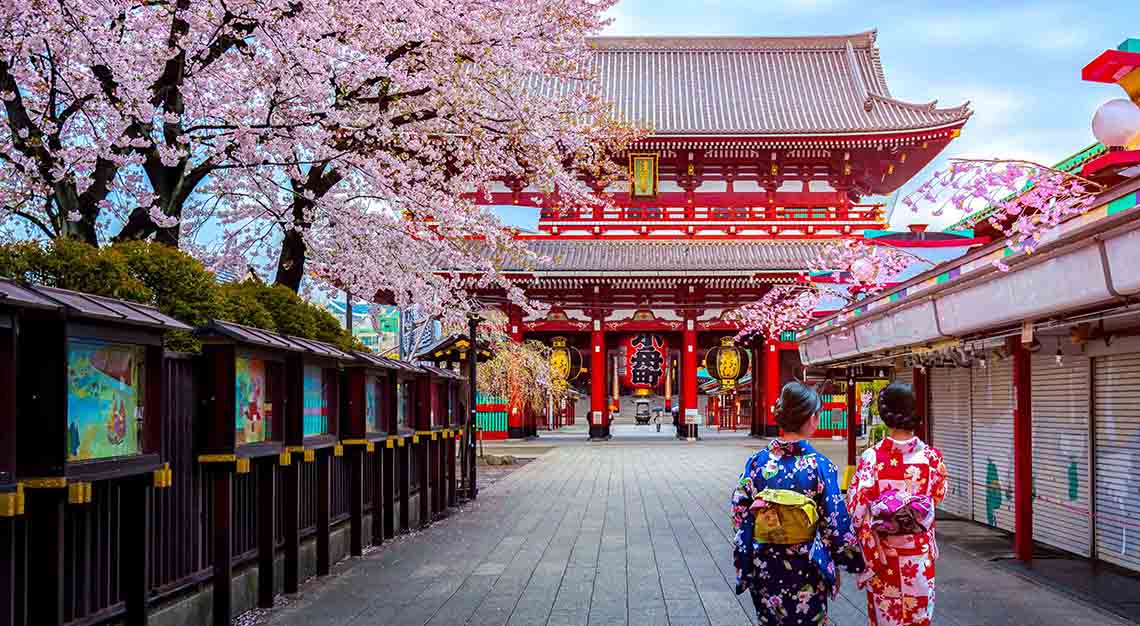 Seto Inland Sea, Japan
No, the Rugby World Cup happening this September isn't the only reason why the land of the rising sun should make it to your bucket list in 2019. One of the country's most revered art festivals will also be happening this year in the eastern part of the Seto Inland Sea, a major body of water surrounded by the main islands of Honshu, Kyushu, and Shikoku. Seto Inland Sea is one of the best places in Japan to visit charming water towns, appreciate contemporary art and embark on picturesque cycling routes all at the same time.
Eat
Seafood is particularly abundant on most islands, with local fishermen providing some of the freshest sashimi for restaurants and eateries. On the Shikoku coast, Sanuki udon noodles are highly popular in Takamatsu and the rest of Kagawa Prefecture. The noodles have a distinctively firm and springy texture, and many holiday-makers make a special trip to the prefecture just to have a taste of the signature udon.
Stay
What better way to explore the islands of Seto Inland Sea than with a luxury cruise ship? Also known as a 'floating hotel', Guntu offers 19 wood-paneled suits elegantly designed to resemble the traditional ryokan. The cruise houses a wide range of on-board facilities such as an observation deck, a lounge, gym, treatment room, communal bath and sauna. Just be ready to shell out approximately $4,800 per person for two nights.
Do
The Setouchi International Art Festival will take place from April to November over three different seasons with varying themes: Spring Encounters (26 April to 26 May 2019), Summer Gatherings (19 July – 25 August 2019) and Fall Expansions (28 September to 4 November 2019). The festival will stage a gamut of installations by Japanese and international artists across 12 different islands. Inhabiting old homes and buildings that were abandoned due to uüdepopulation, the new exhibitions will add to the islands' portfolio of museums and existing installations.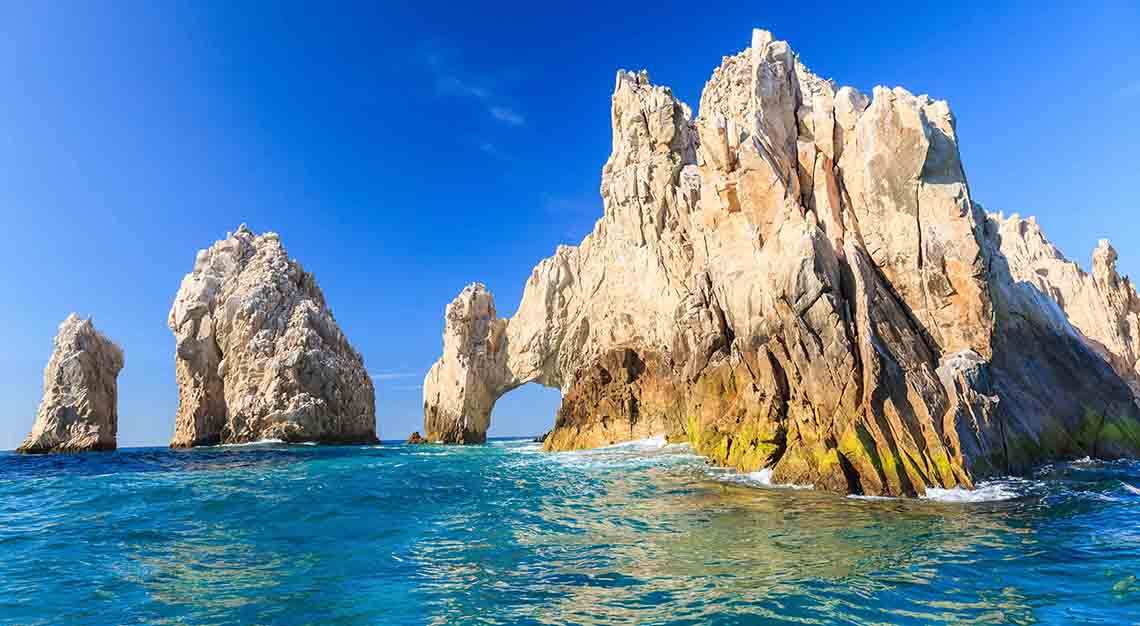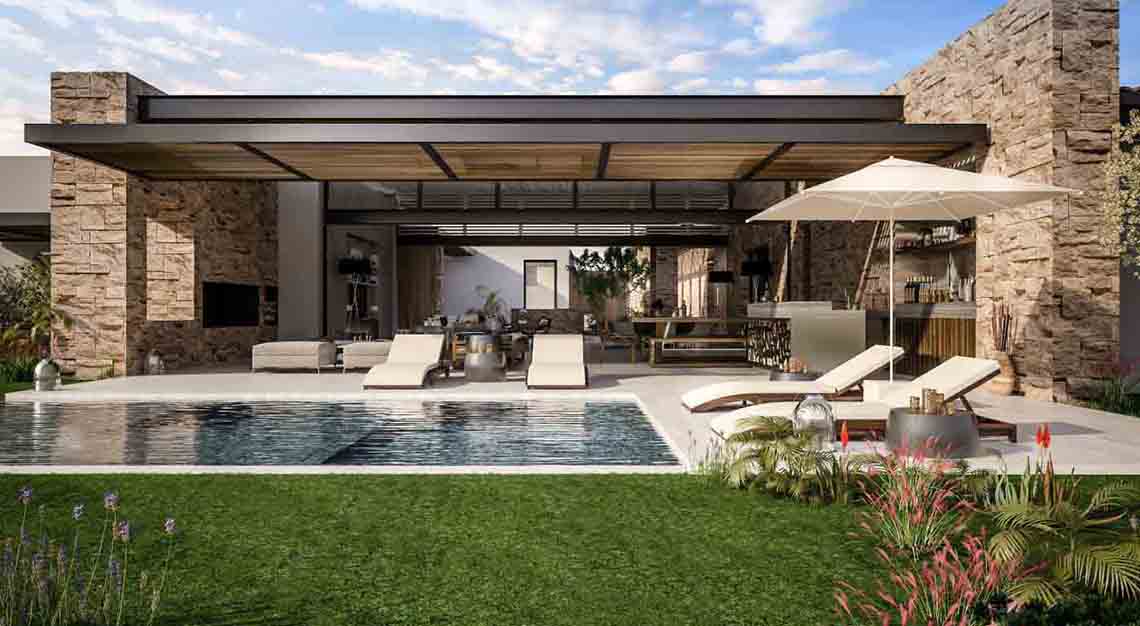 Los Cabos, Mexico
Los Cabos is currently experiencing another tourism boom, especially with the development of a plethora of luxury resorts, spas and restaurants in 2018. And to accommodate the influx of holiday-makers, a whopping $68 million has been set aside to expand and enhance the facilities of Los Cabos International Airport over the next few years – it's not hard to see that the city is catapulting to the forefront of Mexico tourism. The best time to visit Los Cabos – whether you're there for its cultural experiences or a simple beach escapade –  is from May to June.
Eat
Those looking for a quick respite away from urbanites might want to visit Flora Farms, a 25-acre organic working farm at the base of the Sierra de la Laguna Mountains in San Jose del Cabo. Guests can tour the farm, visit the grocery and market or simply while the afternoon away at the Farm Bar. Indulge in Sunday brunch, lunch or dinner at The Field Kitchen, which serves up dishes such as pork belly confit, beet carpaccio, tuna crudo, rabbit agnolotti, and a cauliflower steak with bearnaise. Budget at least 45 minutes if you're traveling to the farm from bustling Cabo San Lucas by car.
Stay
In March, Zadun, an oceanfront Ritz-Carlton Reserve Hotel, will have 115 rooms planted along the Puerto Los Cabos Coast, treating guests to unobstructed vistas of the Sea of Cortez. Meanwhile, luxury resort Chileno Bay located within the prestigious 1,200-acre Chileno Bay master community will soon unveil spa treatment rooms, spoiling fitness buffs with a variety of workout classes and unlimited use of facilities. The most anticipated opening of all for 2019 would be the international debut of eco-brand 1 Hotel, which will find its home at the tip of the peninsula in Cabo San Lucas. The property will be a hotspot for paddle-boarding, and includes a cooking school aside to restaurants that serve up fresh Mexican seafood.
Do
While some of the world's most extravagant gliterrati flock to the azure waters of Los Cabos for luxury island retreats, there are plenty of other ways to enjoy Cabo without hitting the beach. From 8 – 19 March 2019, the San Jose Festival in San Jose del Cabo pays tribute to the patron saint of the city with electrifying carnivals, music and parties. From 14 – 18 October, Cabo San Lucas celebrates the patron saint San Lucas with scenic boat trips to the historical Arch from 4am until dawn.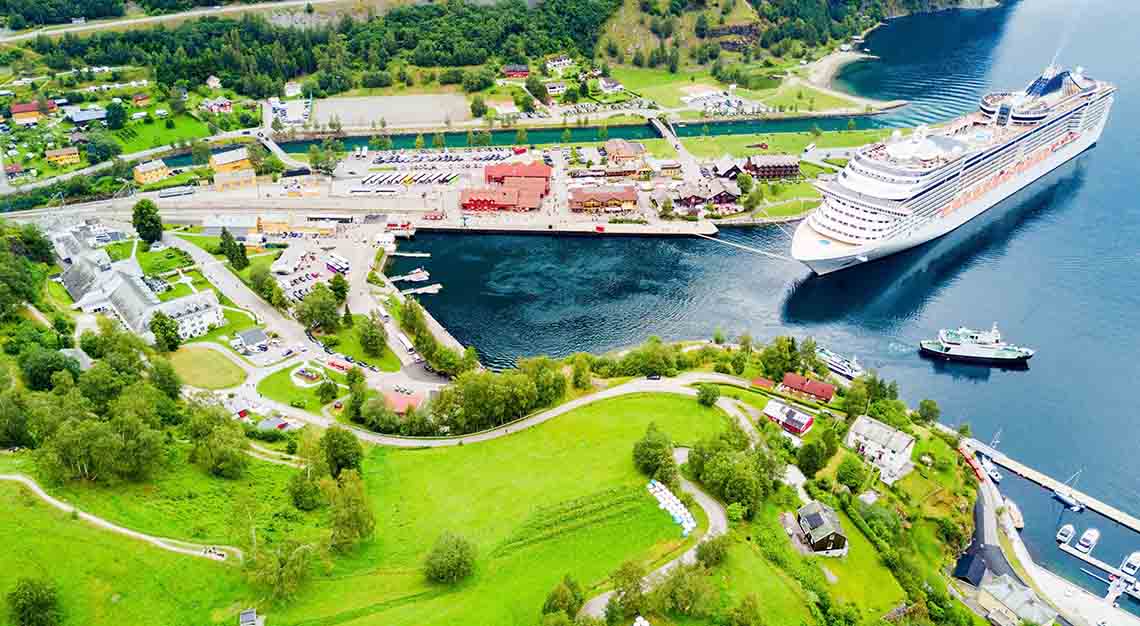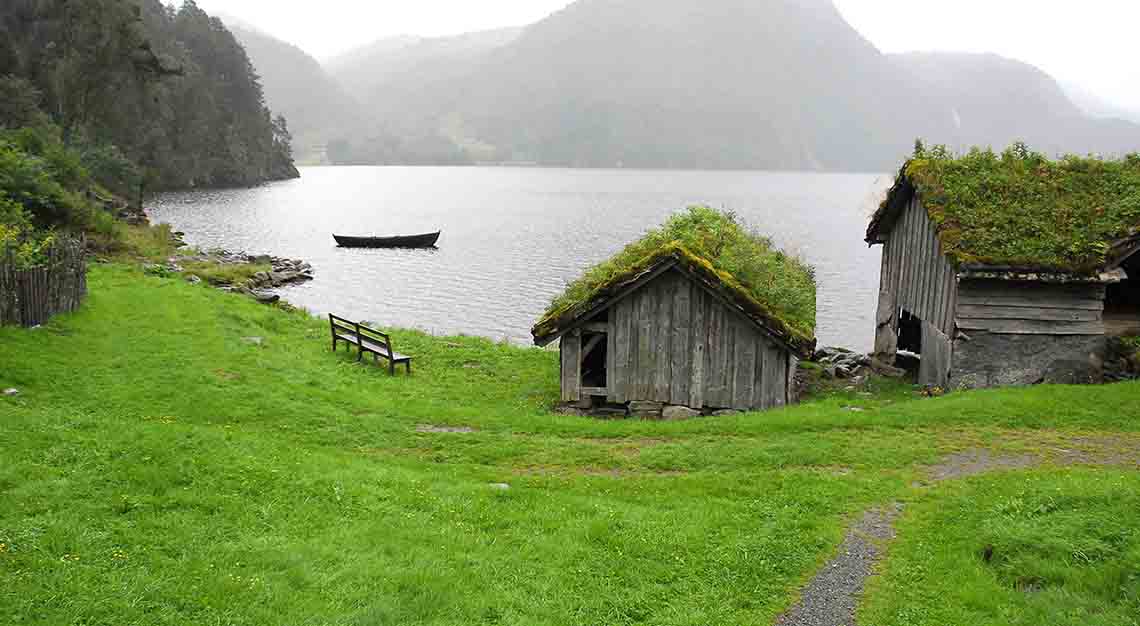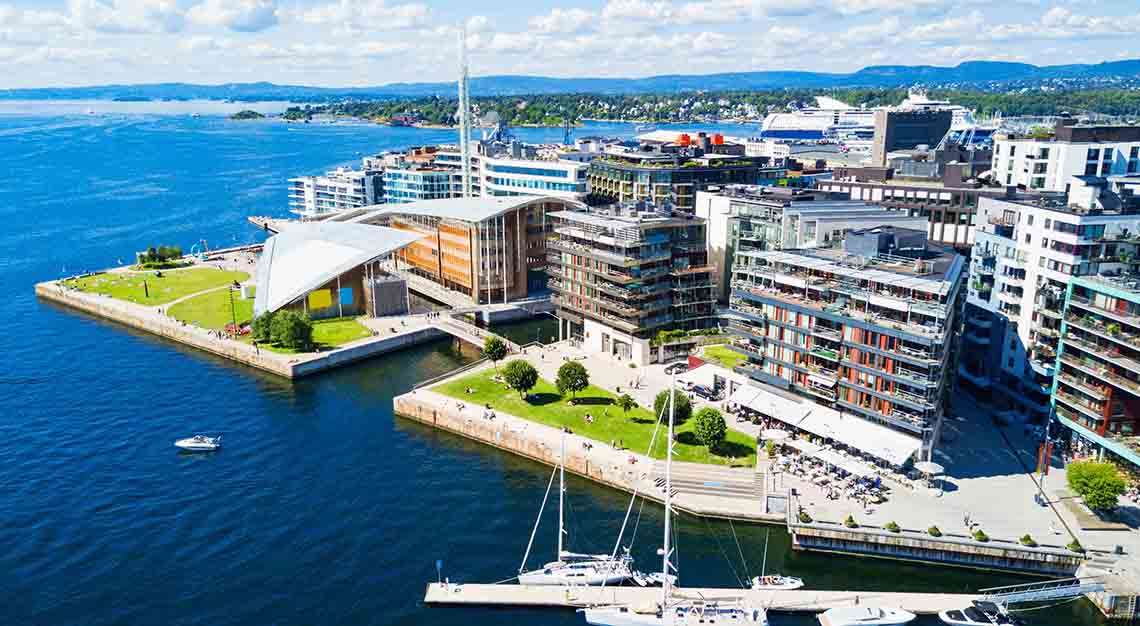 Oslo, Norway
There's plenty to love about Norway, whose jagged coastline is heavily dotted with breathtaking fjords and snowcapped peaks. Oslo, the capital of Norway, is where nature-lovers would want to be at without having to stray too far from the bustling towns. Untamed forests and waterfalls are never more than just a bus ride from most accommodations in Oslo. The best time to visit Oslo is from May to August, where the mildly cold temperature (ranging from seven to 17 degrees celsius) makes ideal conditions for sightseeing and outdoor activities.
Eat
Given Oslo's close proximity to the fjords, it's a shame if you leave without trying the city's seafood, which range from fresh local oysters and trout to salmon. Oslo's culinary scene is also famous for its Scandinavian meat stews. Head down to Kaffistova in downtown Oslo for some raspeballer, a classic dish of traditional potato dumplings that complement brilliantly with almost any type of salted or boiled meat.
Stay
Oslo isn't a cheap city, but many hotels offer rooms at the same price for two people as for one, so it's best you arrive with a travel companion. Numerous boutique hotels and converted farmsteads surrounded by verdant landscapes offer visitors a much-needed escape from city life. Juvet Landscape Hotel, a boutique hotel which lies on a sheer river bank in Valldal, West Norway, is home to nine austerely appointed wood 'cabins' that float above the Valldola River. Strategically designed so that each cabin gets absolute privacy, the Mies van der Rohe Award–nominated property is a slice of paradise on earth.
Do
Cited as one of the world's most surreal rail journeys, the Oslo-Bergen rail line is an opportunity for visitors to take in some of Norway's best sceneries. The train will pass through the lush forests of southern Norway before traversing the landscapes of the Hardangervidda Plateau. It then skirts the city of Voss before reaching Bergen, a traditional, quaint town surrounded by water on one side and mountains on the other.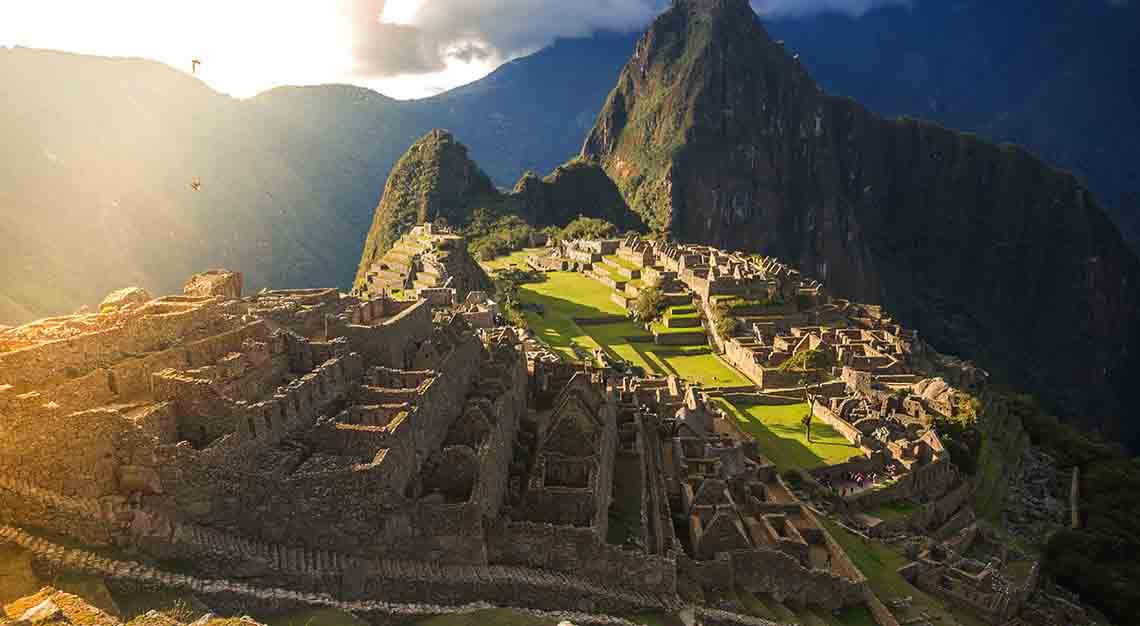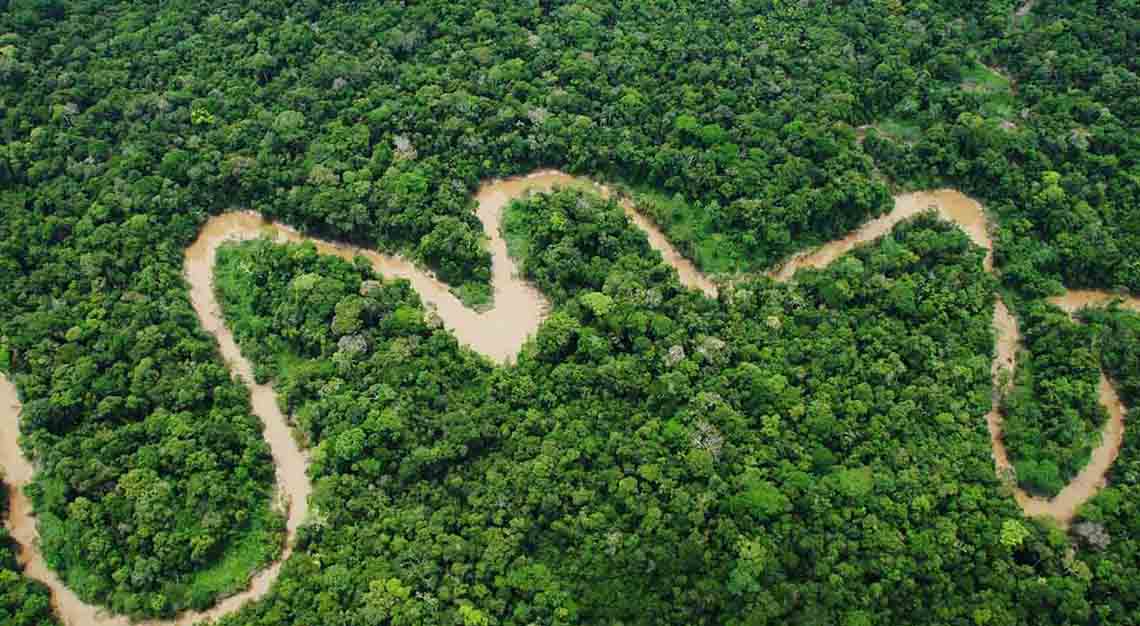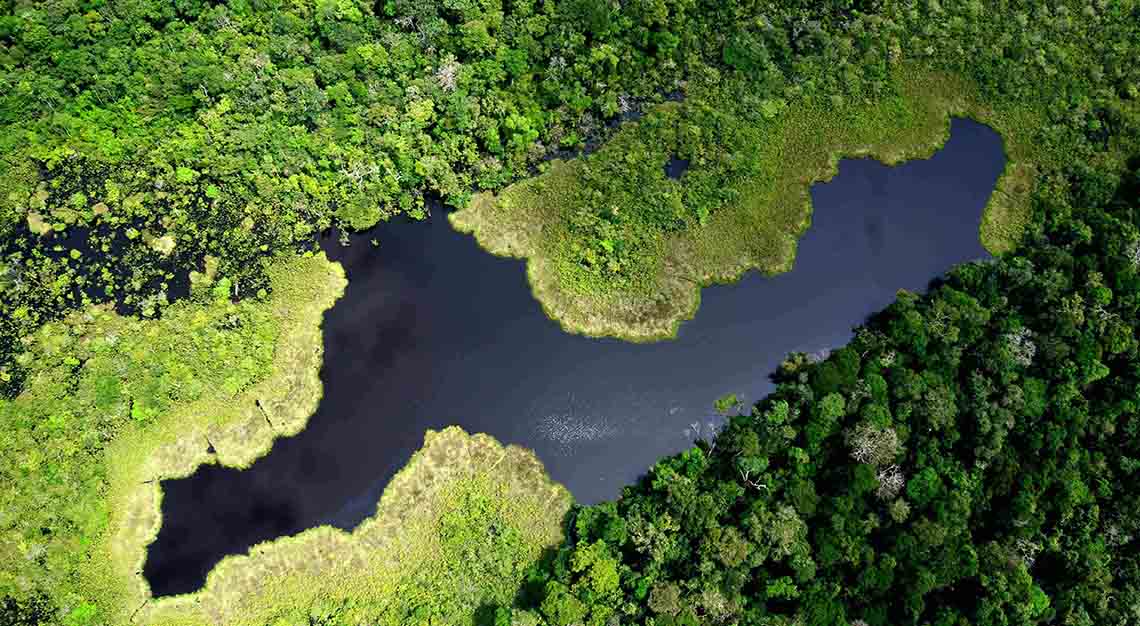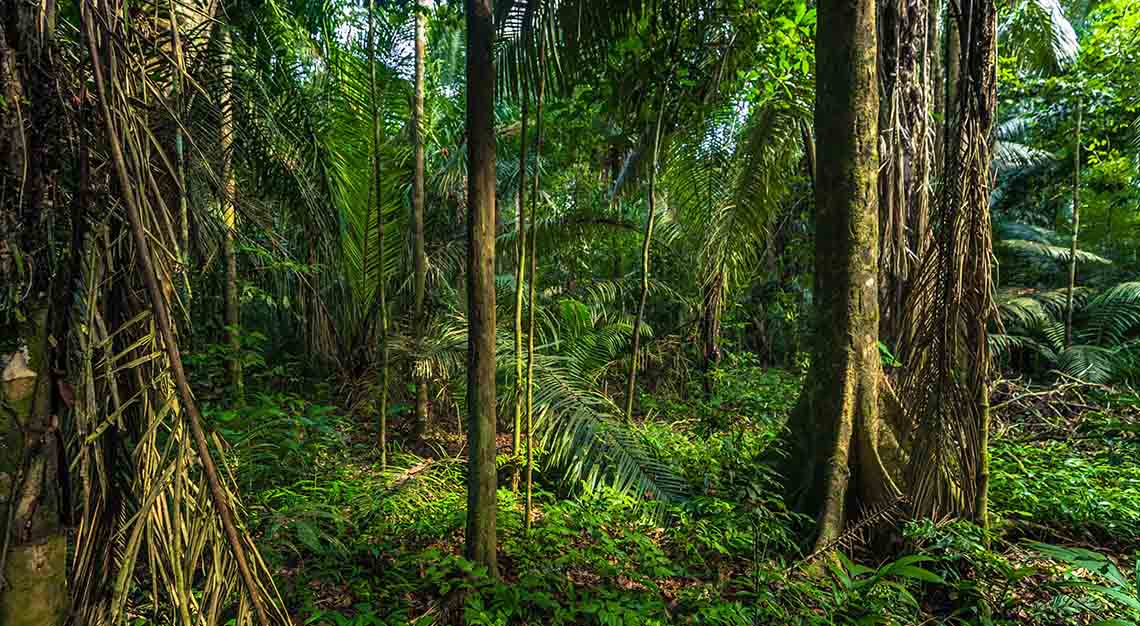 Lima, Peru
Revving up to host the Pan American Games this July, Peru offers a myriad of activities every year to satisfy the appetite of every nomad – whether you're a history buff, adrenaline junkie or foodie. Peru's capital, Lima, is a treasure trove of ancient sites and beautiful topography that will allow first-time visitors to have a taste of the country's depth of history. Winter (May – September) is the driest season in Peru with the least rainfall, and hence the best time of the year to visit the country.
Eat
The amiable people of Lima are serious about feeding holiday-makers with good Peruvian food. Culinary tours within the city, which have recently gained more traction amongst foodies, are readily available to take guests to exclusive restaurants and trendy districts. The Lima Gourmet Company, for instance, specialises in food tours spread across three different districts: Miraflores, Barranco and San Isidro. Guests will pay a visit to an organic Peruvian coffee roasterie, fruit-tasting session at a local market and cebiche class guided by a professional chef. End the tour on a memorable note with a gourmet lunch in an upscale restaurant offering stunning views of the pre-Incan ruins.
Stay
Unquestionably one of Lima's finest hotels, the Hilton Miraflores is located just five blocks from the iconic Larcomar shopping mall and four from Parque Kennedy. Central and Maido, voted two of the world's best restaurants, are just a five-minute walk away, while directly next door to the hotel sits Amaz, dishing up meals inspired and sourced from Peru's Amazon. Away from the hustle and bustle of the city in the residential suburb of Miraflores sits Belmond Miraflores Park, a ritzy hotel situated on a clifftop overlooking the Pacific Ocean. Downtown and the airport are simply 30 minutes away by taxi.
Do
If the idea of navigating through one of the world's densest jungles doesn't quite scare you, ditch the city and consider a trip to Peruvian Amazon. Marvel over lush cloud forests, waterfalls, creepy isolated mountain peaks, and the world's largest documented thermal river—the Boiling River of the Amazon. We recommend including a visit to Yaguas National Park in your itinerary too, which is Peru's newest national park home to more than 3,000 species of plants, 500 species of birds and 160 species of mammals. Located in the Loreto region of northern Peru, the park is an ongoing effort to spare the millions of acres of Amazon wilderness from the development of roads and buildings.