It's a befitting vessel for the 1968 52 Year Old whisky from Bowmore
There's a famous saying claiming that we eat first with our eyes. If so, then the Bowmore 1968 52 Year Old in the Arc-52 decanter designed by Aston Martin is going to taste very good.
Not that this whisky needs any extra help in the taste department. The liquor is a marriage of whiskies matured for an impressive 52 years in two different types of casks, American Oak Hogshead and European Oak Butt, combined in an exact 50-50 ratio.
And just like the whisky it holds, balance and proportion form the fundamentals in the creation of the Arc-52 decanter. The sleek, clean lines of the hand-blown glass is topped by a meticulously engineered aluminium cap, which is released by a bespoke magnetic key.
"We set out to produce something which hasn't been seen before, capturing our (Aston Martin's) uncompromised design principles and also the magnificence of the whisky," says Marek Reichman, the chief creative officer of Aston Martin. "I believe that what we have created is truly a piece of sculpture.
"Taking balance as the most important factor, as we do in designing Aston Martin cars, we've harnessed heritage and innovation in the perfect balance."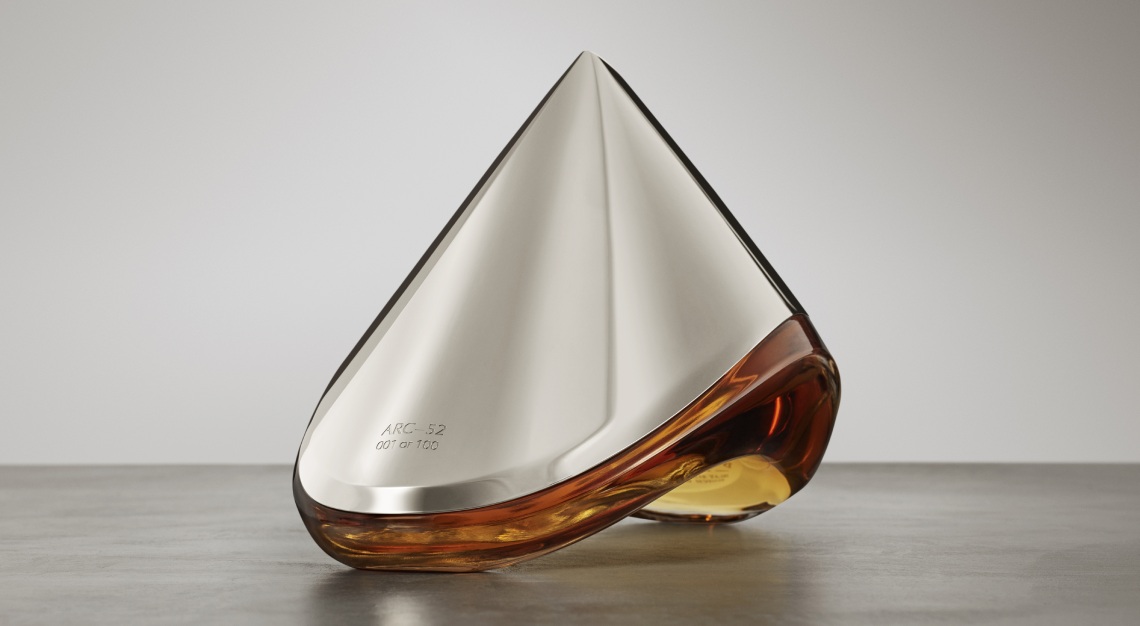 Adding to the beauty of this collaborative product is the whisky's deep burnished gold colour, which can be admired through the glass.
As for the taste, the distillery describes the 1968 52 Year Old as having a complex character. Creamy and fruity notes of vanilla, custard, peach and pear with a hint of guava, mint and eucalyptus on the nose are balanced—there's the word again—by more citric notes on the palate that include green grapes, clementine and lime zest. There's also a touch of nutty almond and hazelnuts, along with a light peaty and buttery character. On the finish, herbal and medicinal notes are tempered by exotic fruits, praline, and butterscotch.
Whether this comes through better with the whisky in a beautiful decanter can only be proven with a taste test. Ready US$89,000 and act fast—there are only 100 bottles available worldwide and just two have been allocated to the Singapore market.