The vehicle's monocoque was designed to meet FIA standards for LMH and LMDh endurance race cars
The Bugatti Bolide doesn't need a sleek carbon-fibre body to turn heads.
The French hypercar maker recently released a series of photos of its latest outrageous hypercar without any body panels. The result is a stripped-down speed machine that looks like the world's coolest (and most expensive) go-kart.
The images illustrate that the track-only Bolide is so much more than just a re-bodied Chiron. Its unique carbon-fibre monocoque is as much of a technical marvel as its powertrain. The structure, which acts as the vehicle's skeleton and houses all its vital components, is both lightweight and incredibly tough, able to withstand over 2,993 kg of downforce when it's going all out.
The tub was also engineered to meet the highest safety standards, specifically the FIA's requirements for LMH and LMDh endurance race cars, according to the automaker. To get approval from the association, the monocoque was subjected to a battery of punishing tests, including one in which 15,000 pounds was applied to its A-pillar and another in which 6,803 kg was applied to the B-pillar. The Bolide managed to survive both with its structural integrity intact.
We imagine anyone looking to push the hypercar, which made its public debut earlier this year at the 24 Hours of Le Mans, to its limits on the track will be thankful for the added safety. The Bolide, which was first unveiled in concept form in 2020, is powered by a quad-turbocharged 8.0-litre W-16. The massive mill can pump out a maximum of 1,578 horses and 1,600 Nm of twist, all of which is routed to the rear axle via its seven-speed dual-clutch automatic gearbox. And thanks to the tub's lightweight, the Bollide, which tips the scales at just 1,450 kg, has a shocking weight-to-power ratio of close to 0.9kg/hp. Because of this, the car can rocket from zero to 100 km/hr in just 2.2 seconds and has a projected top speed of more than 500 km/hr.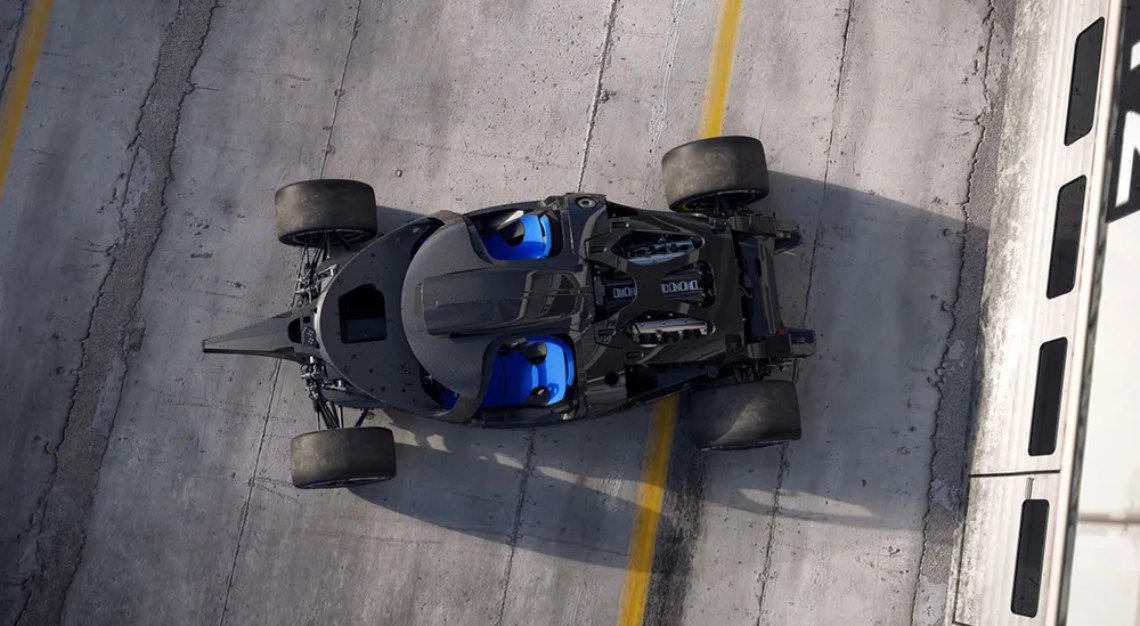 When you go over all the Bolide's technology and mechanical features, it's little wonder it's one of the most expensive vehicles in the world. The asking price for the hypercar is a staggering US$4.3 million, which didn't stop its 40-example production run from immediately selling out. Let's just hope one of those buyers is bold enough to leave the body panels at home the next time they're at the track.