The latest Land Rover Defender 110 displays plenty of off-road acumen and highway prowess
Editor's note: Read more Test Drive stories here.
Unlike the tepid urban environment that we're used to, Malaysia's stretching oil palm plantations present a playground of undulating dirt roads that tickle the fancies of avid 4WDer's, promising some good old off-roading action. At Jaguar Land Rover's behest, we recently had the opportunity to put the latest Land Rover Defender 110's off-roading capabilities to the test—the marque's vernacular for the longer four-door version—in nearby Desaru, a sleepy coastal town nestled in Johor. 
Depending on the type of terrain you're in—be it sand dunes or icy snow—the Land Rover Defender's adept Terrain Response system sports a range of driving modes that can be seamlessly activated at the touch of a button. In our case, selecting 'Mud & Ruts' led to an instant reduction of jarring reverberations, negating any wayward bumps or potholes with ease. 
Yet despite the Land Rover Defender making quick work of relatively flat surfaces, an earlier bout of rain presented a tougher challenge when it came to steep slopes, taking on a slippery, clay-like consistency. While this might have put a spanner in the works for a less well-equipped vehicle, the Land Rover Defender remained positively unfazed, its robust all-wheel drive system providing 295 hp and 400 Nm of twist.
"That's plenty of torque to get you up any sharp inclines," our instructor emphasised repeatedly. We found this to be a statement of truth rather than conjecture, even when the wheels were thoroughly caked in mud. The trick, really, to piloting the Land Rover Defender smoothly through these seemingly formidable slopes, is to apply steady pressure on the throttle and be gentle with the breaks.  
When navigating narrow switchbacks, the Land Rover Defender's 3D Surround Camera system provided added visibility, while the 10-inch central touchscreen accurately pinpointed granularities like wheel positioning and balance. During abrupt descents, the Hill Descent Control automatically kicked in, preventing the car from skidding or veering precipitously.  
To get a sense of the Land Rover Defender's true versatility, we headed to the highway and did not hold back from hitting the pedal to the metal. What we got was a silky and effortless drive, cruising fast with little drawbacks from its rather bulky build. All that in the comfort of plush grained leather seats and a functional two-zone climate control system.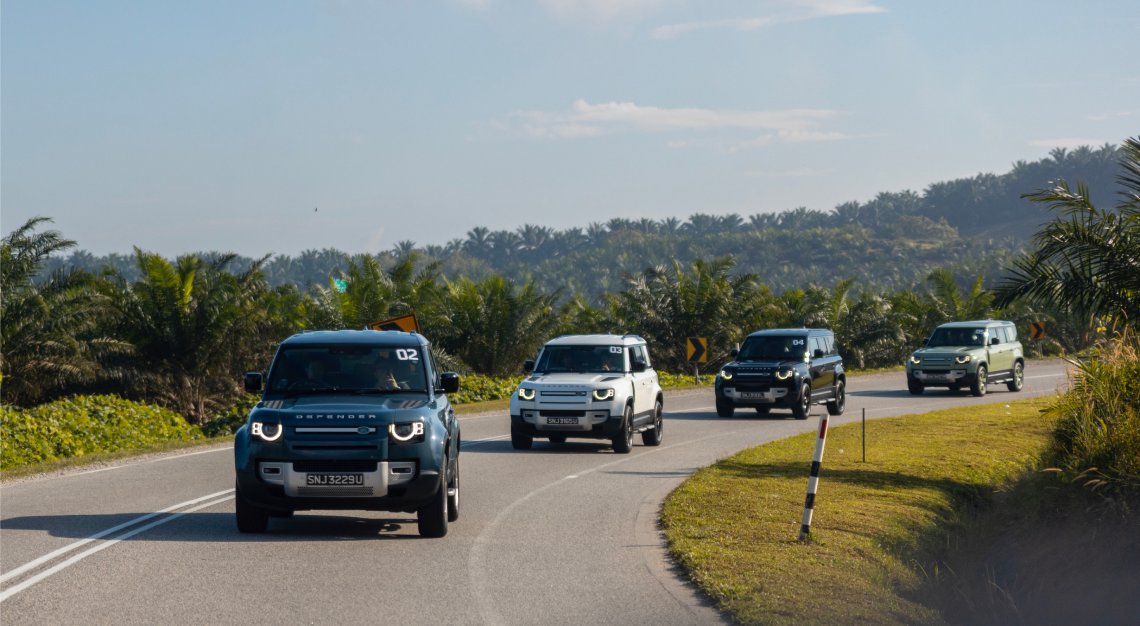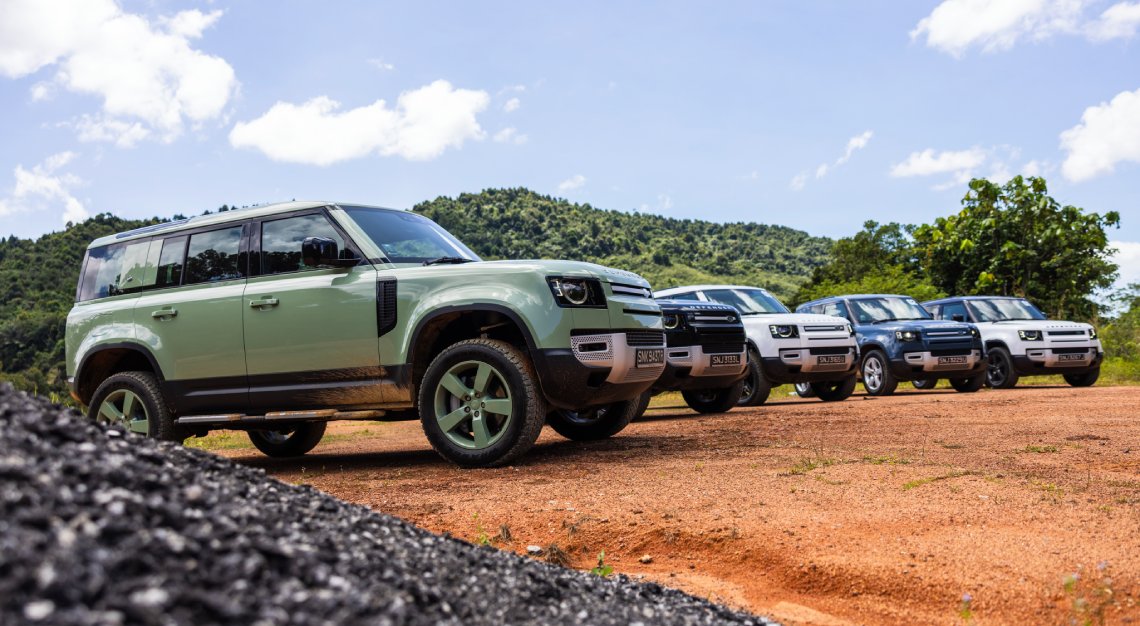 A sidebar to our little off-roading adventure: We were also able to sample the new Land Rover Defender 110 75th Limited Edition, which is powered by a turbocharged 3.0-litre inline-six that churns out 395 hp and 550 Nm of torque. This special-edition also comes with a retractable panoramic roof—all the better, we say, to soak in the great outdoors—heated seats, an 11-speaker, 400-watt Meridian Sound System, plus an 11.4-inch infotainment screen. Dressed in a delightful shade of Grasmere Green, it added a playful pop of colour to the convoy, amidst the misty, rolling hills.