The dapper and forward-thinking collection returns with a new case size and colours
Bulgari was also a disruptor long before the term came to be bandied about in common parlance. In 1998, it challenged luxury sports watch conventions with Bulgari Aluminium, brandishing an unexpected combination of an aluminium case with rubber bracelet.
Eminently wearable, thanks to the lightweight yet robust materials, the watch is infused with the brand's unmistakable Italian style, inheriting the engraved logo on the bezel from the namesake watch launched in 1977. Its signature form, however, is an evolution of 1988's Diagono, the brand's first sports watch, whose name references the diagonal slope of its bezel and 'agon', the Greek word for 'contest'.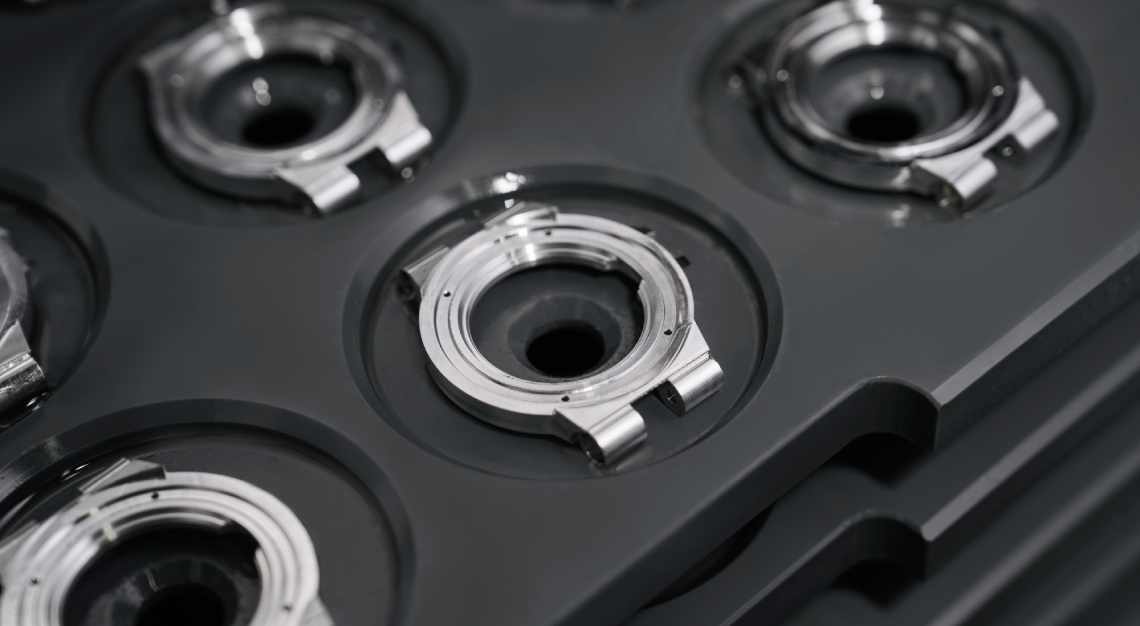 Pushing the envelope, Bulgari relaunched the watch three years ago, updating the case with aerospace-grade 6028-aluminium alloy and the strap with ultra-durable fluorocarbon (FKM) rubber. The collection's timeless appeal was subsequently affirmed when the Bulgari Aluminium chronograph won the Iconic Watch Prize from the Grand Prix d'Horlogerie de Genève in 2020.
This year, the chronograph returns in a bolder 41mm case (upsized from 40mm), driven by a new self-winding B381 movement, and a choice of two dials: black-and-white 'panda' or in all-black.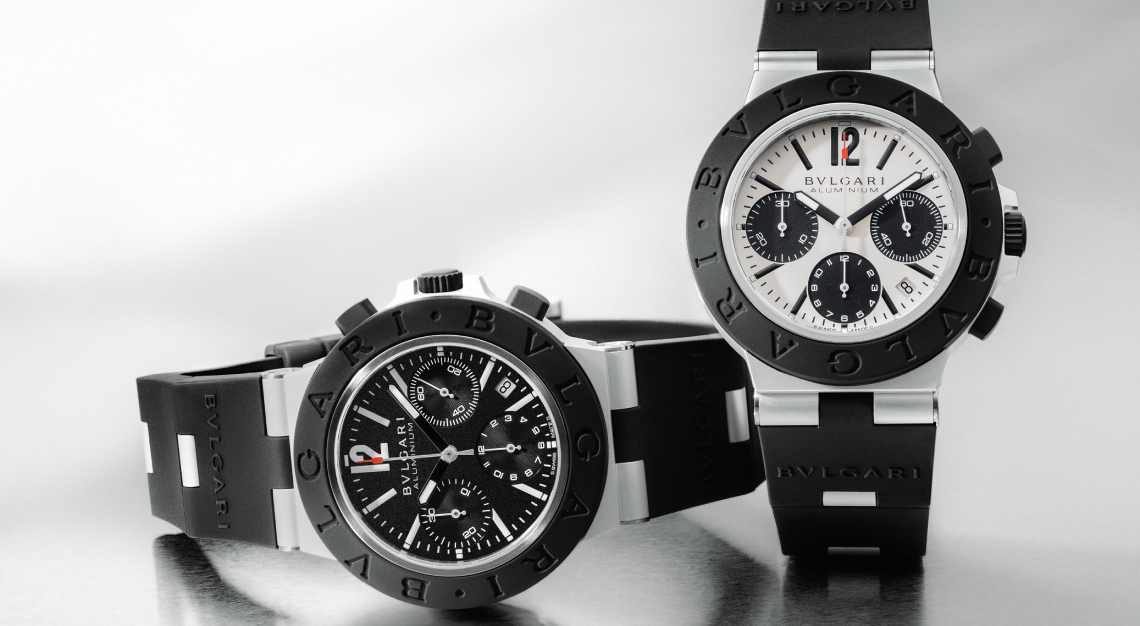 The watch's ergonomically shaped bracelet remains a highlight. Sophisticated and eye-catching, it comprises rubber sections reinforced by aluminium links, ensuring a secure and comfortable fit without weighing down the watch.
A trio of new limited editions demonstrate the aesthetic versatility of the collection. The first two, aptly named Bulgari Aluminium Capri Editions, channel the beauty of the Mediterranean island with Tyrrhenian blue gradient dials. Available in time-and-date or chronograph versions, both are powered by automatic calibres and limited to 1,000 pieces each.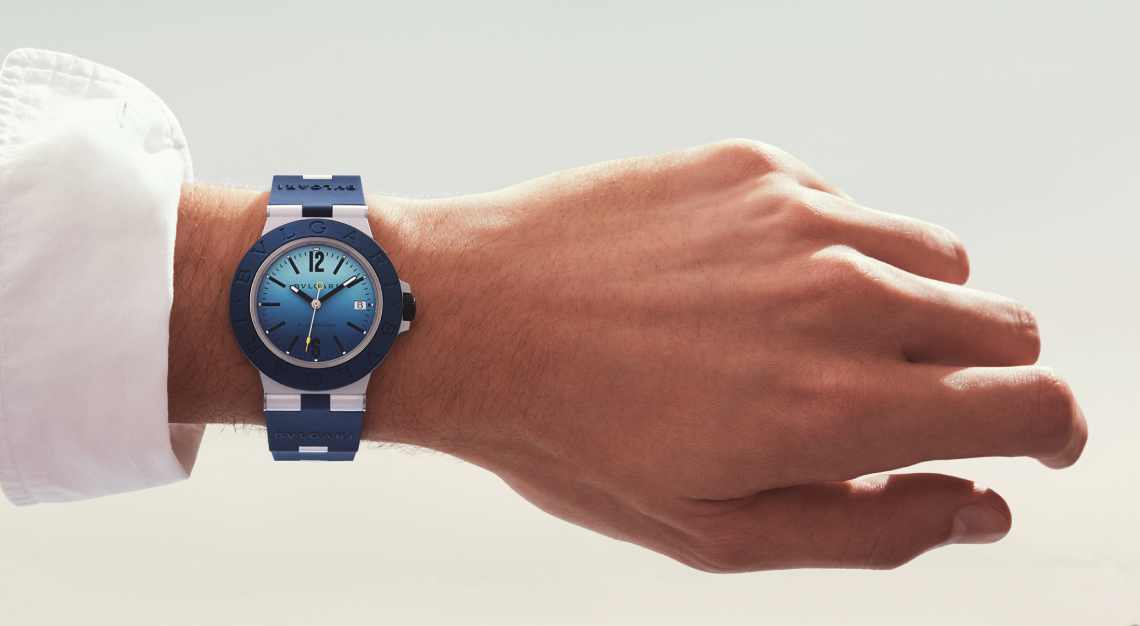 Taking us from the beach club to the tennis court is the Bulgari Aluminium Match Point Edition. Its unique green colourway and yellow accents will undoubtedly appeal to tennis enthusiasts, not to mention the tennis ball engraving on the caseback.
In addition, it is built for the court with a left-hand crown that wouldn't get in the way of the action and a rubber bracelet with aluminium links and Velcro strap, offering optimal wearing comfort. Limited to 800 pieces, the watch's 40mm case houses the self-winding B77 movement.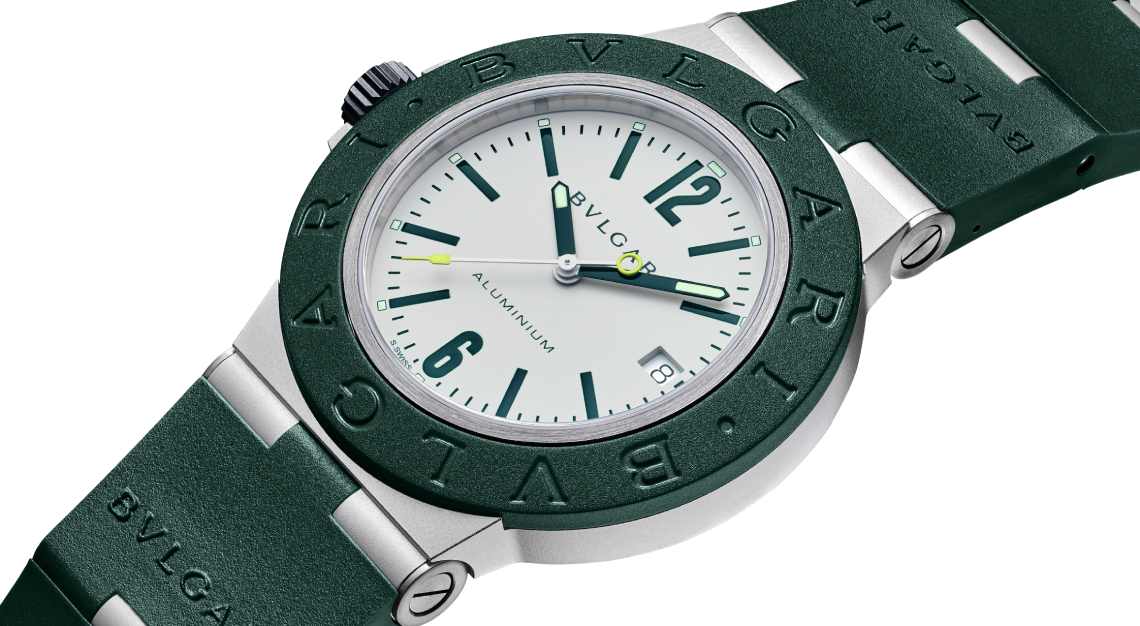 Sleek and disruptive in equal measure, the Bulgari Aluminium encapsulates the essence of Bulgari's bold, Italian-inspired horological philosophy, seamlessly blending the brand's rich heritage with modern elements. Transcending trends and eras, the watches are created to reflect and empower the confidence and distinction of their owners.