Since 1994, Giuseppe Zanotti has been mesmerising the world with his signature mix of Italian allure and contemporary glamour
Editor's note: See other Mind Your Business stories here.
In May this year, Beyoncé kickstarted the highly anticipated Renaissance world tour in Stockholm, Sweden—her first solo tour in seven years. For her closing act, Queen Bey sauntered across the arena atop a disco-ball horse, draped in a dazzling cape and custom silver Giuseppe Zanotti boots, engulfed by flashing pyrotechnics and glittery showers. Renaissance, indeed.
Of course, this wasn't the first time a diva at the top of her game had sought the renowned Italian luxury footwear designer's expertise. Lady Gaga has worn at least eight of his custom-made footwear, while Rihanna performed in custom canvas chap boots at her Anti World Tour. It's less about the glitz and glamour of celebrity fame, however, and more about what these larger-than- life women personify: strength, poise and purpose.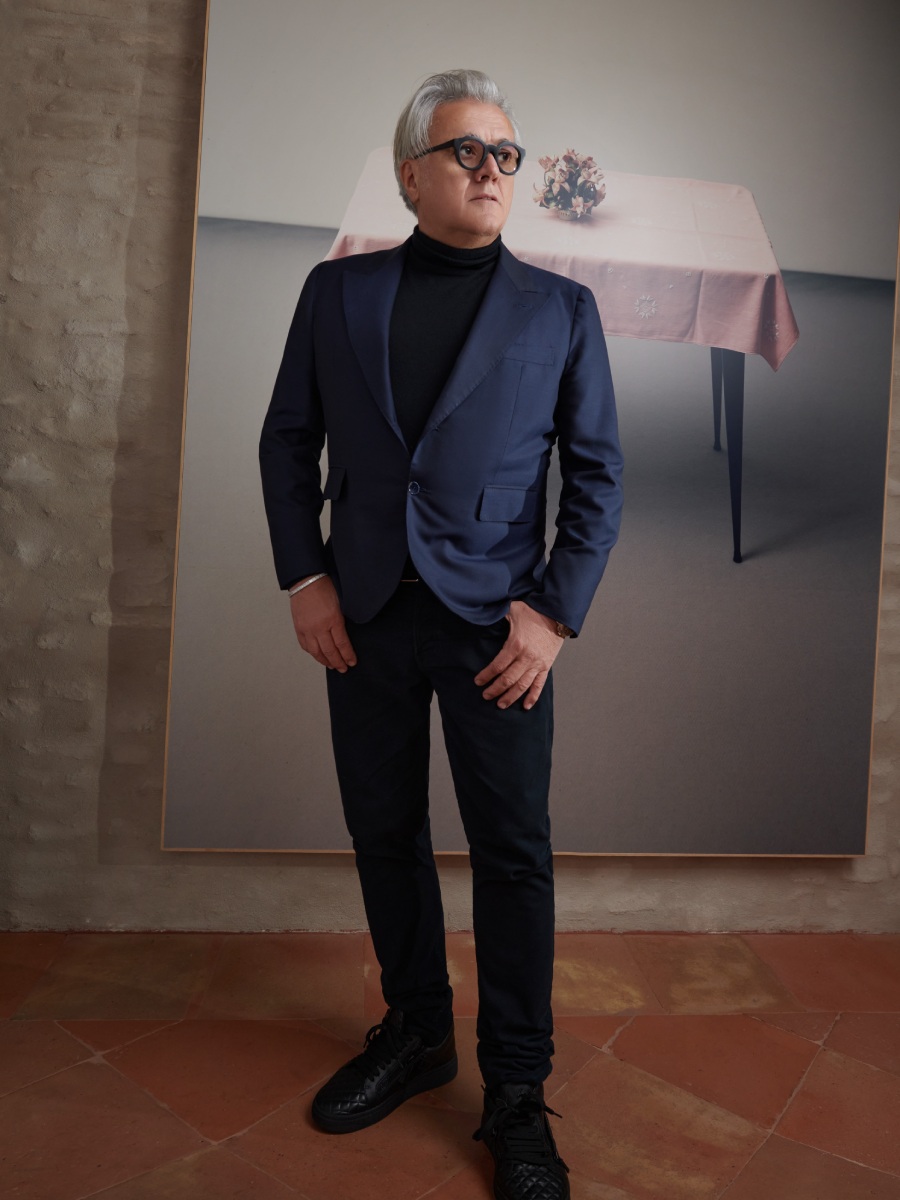 Born in San Mauro Pascoli—a small village on the Adriatic Riviera where shoemaking has been the primary industry for decades—Zanotti cut his teeth at a humble shoe factory, eventually going on to hone his craft for prestigious fashion houses like Valentino and Balmain.
Today, Zanotti's hotly coveted designs are based on an ethereal ideal that neither sensationalises nor nullifies, but rather emboldens a woman's femininity and sensuality. While best known for his sculptural, jewelled heels, Zanotti's shoes are also marked by a certain lightness. Embellishments and natural materials—sparkling diamonds, fine silk or soft leather—are applied on striking and sometimes voluminous silhouettes with a bold yet delicate touch.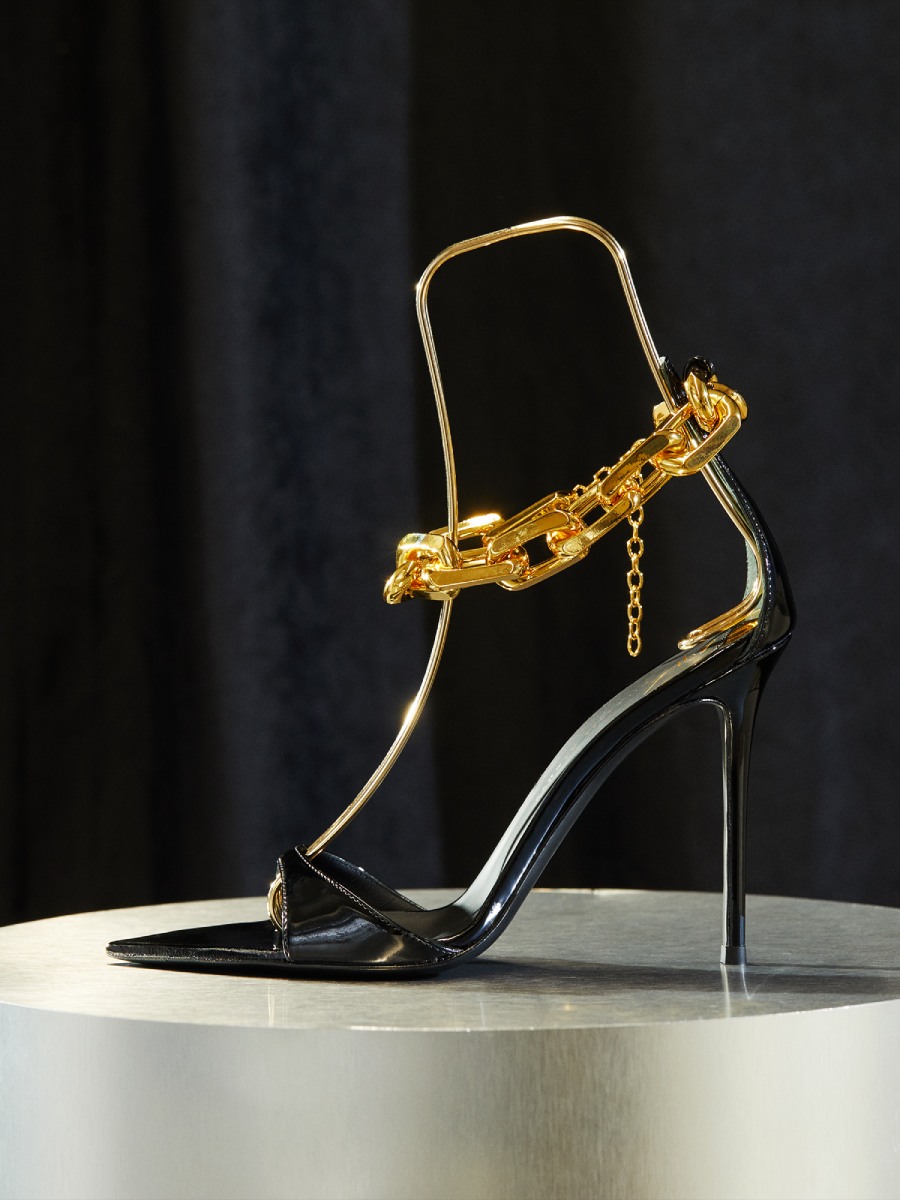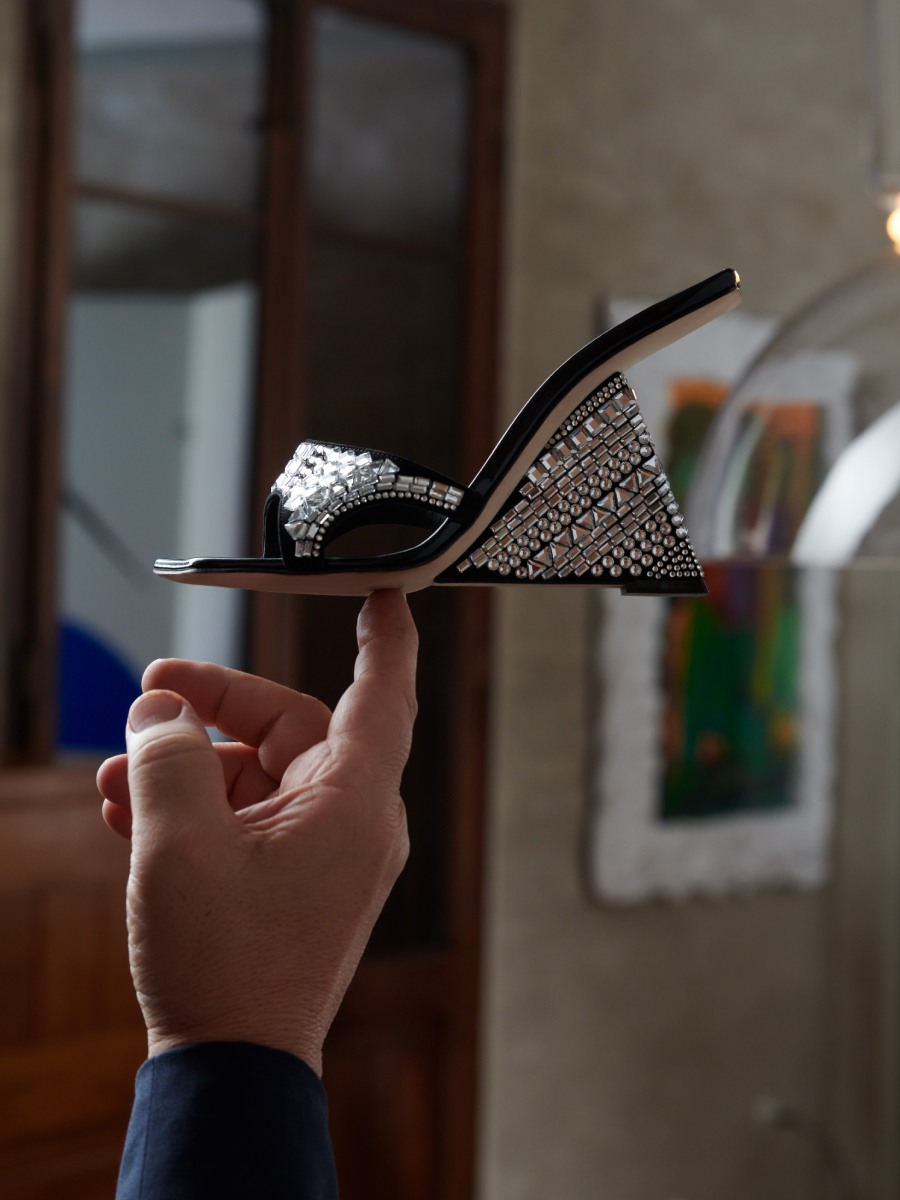 "If you want to create unique designs, you need to stay true to your own aesthetic. You fail if you follow trends. For me, everything starts from a sketch; the sketch is the idea—the dream—which our artisans then turn into reality," says the designer, who admits to being "a perfectionist" as he obsesses over every detail of his creative and production process.
But if the pursuit of perfection is what Zanotti's dreams are made of, it's also a remarkably elusive one. "I have a love-hate relationship with the creative process—'croce e delizia' ('source of joy and torment'), we Italians like to say. Whenever I hold my latest design in my hands, I feel an immediate sense of gratification and joy, but it's always short- lived. Soon after, I realise that I'm not there yet and the search for the perfect shoe must begin all over again," he says.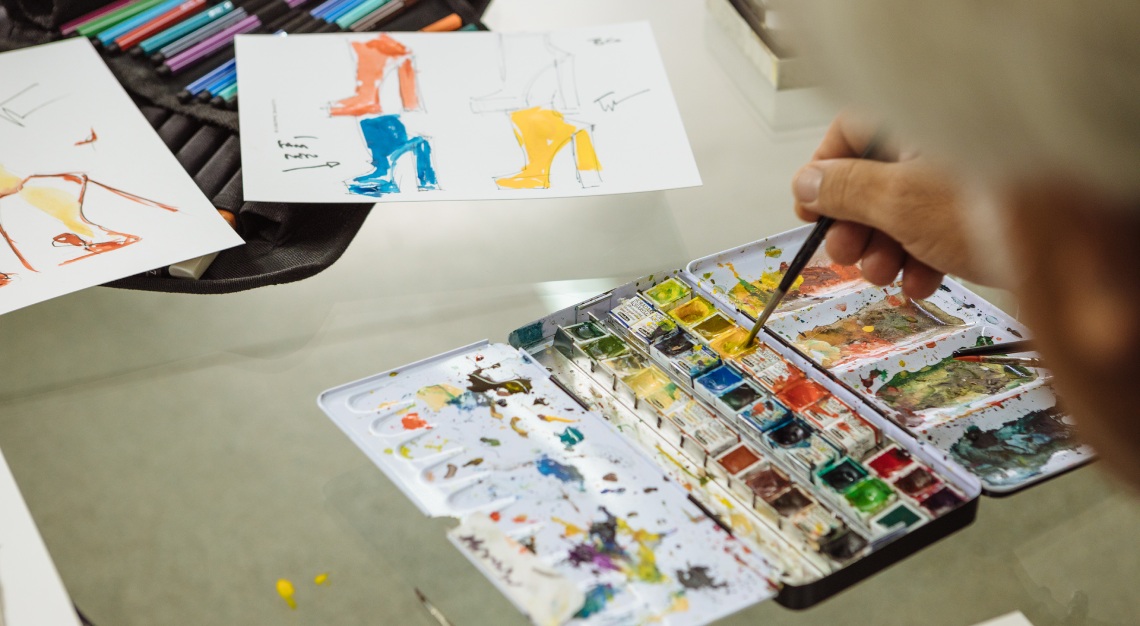 At the grand opening of the brand's flagship boutique in Singapore at Marina Bay Sands in April, I watched as a bespectacled Zanotti created artful sketches with ease. He did so with a flourish, hand wafting effortlessly over paper, leaving trails of vivid colour. As a memento, he gifted them to each female guest by name. A fitting gesture, really, for what Zanotti really offered the recipient was more than a sketch, but a gift of possibility; an invitation to reinvent herself without apology.