Party Pieces
There's no doubt Italians know how to have a good time. This ability, says Lucia Silvestri, jewellery creation & gem buying director at Bulgari, is the main inspiration behind Festa.
"It's happiness. It's warm and colourful – it's the joy of life," she says. Over 100 pieces were designed for the new high jewellery collection, which is broadly organised into three themes: Festa dell'Infanzia, Festa delle Principesse and Festa della Tradizione.
Festa dell'Infanzia is designed to whisk wearers back to a carefree childhood. The Lecca Lecca brooch, for instance, faithfully recreates a lollipop's hypnotic swirl with fancy intense yellow pave-set diamonds, and an emerald placed temptingly at its centre. Also on the menu: Gelati, a brooch in pink gold with pave-set diamonds and buff-top rubies where someone has taken a bite.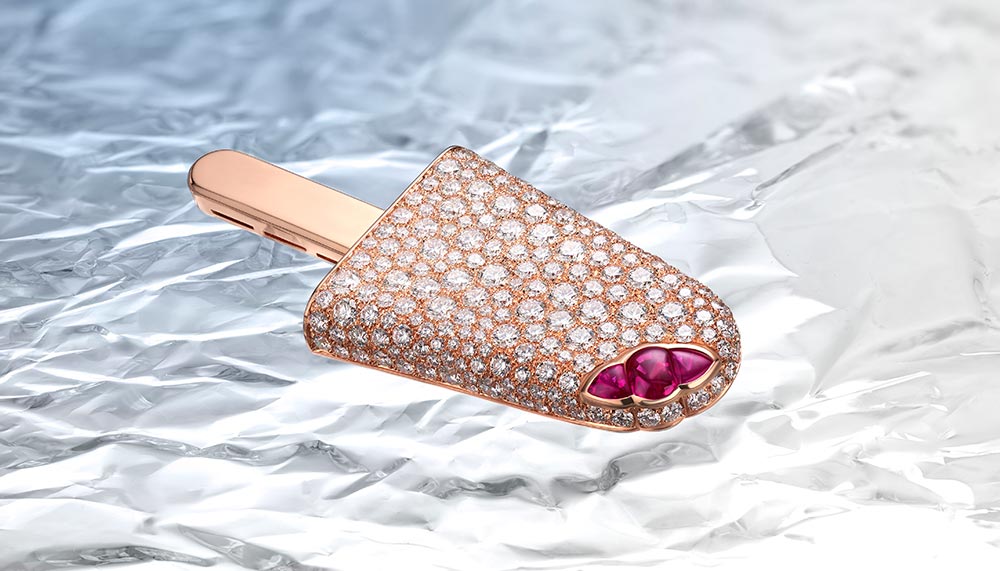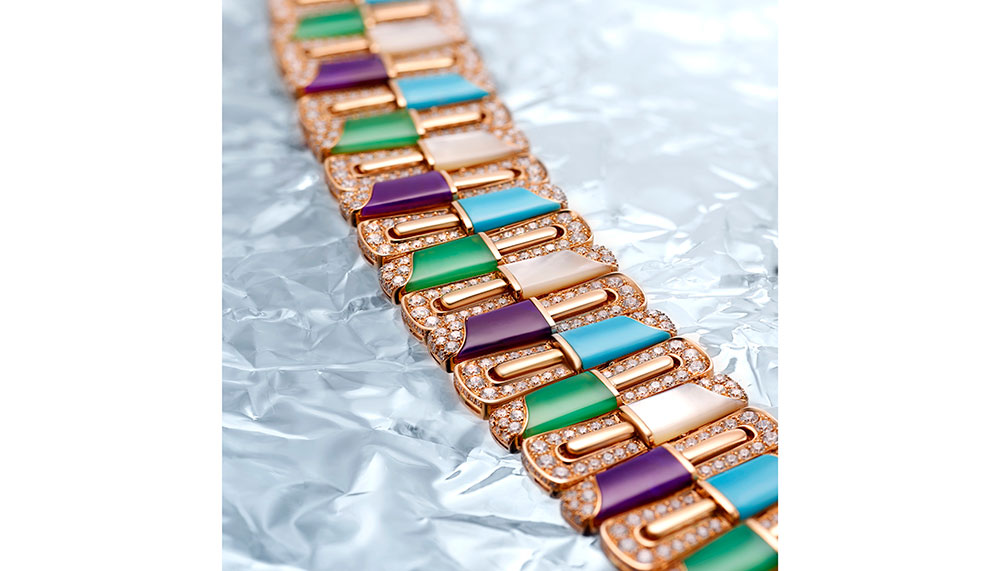 Bulgari has always excelled in sculpting sensuously plump, juicy-looking cabochons, a skill it employs to great effect in its Caramelle necklaces, recreating the bonbons in perfectly shaped rubellites, pink tourmalines and chalcedony. And because it isn't a party without cake, Silvestri has dreamed up an array of pistachio, lemon and raspberry "cake-rings" that she describes as "crazy enough to be Bulgari".
Every element of a happy Italian childhood is represented here, with chalcedony gift-box pendants on party bunting-inspired necklaces, miniature trains on tubogas bracelets and a stunning Palloncini necklace, which features aquamarine, amethyst, emerald and pink tourmaline balloons.
Festa also commerates the diversity of celebrations that occur throughout Italy, especially Palio di Siena, the legendary horse race. A necklace and bracelet faithfully replicate each of the 17 flags from the participating districts, a process that was filled with challenges.
"It was like laying a mosaic", says Silvestri. "First we had to find the stone with the exact colour we wanted. Then we had to lay each piece, which was so thin that it could break easily. And it did, sometimes, so we had to start the process again. It was quite a nightmare to make, but the result is a work of art." (Customers agreed – snapping up both the necklace and bracelet swiftly after their debut.)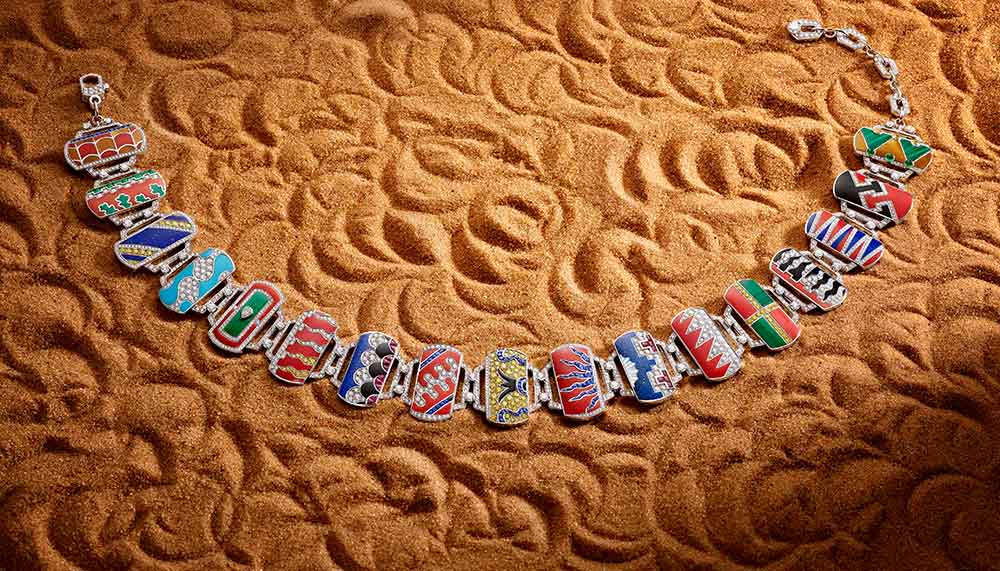 Other pieces pay homage to the Tarantella, a fevered dance where victims of tarantulla bites could supposedly cure themselves by dancing to the point of exhaustion. These pieces utilise a mixture of round and pave-set diamonds to mimic the haphazard geometry of a spider's web.
Creating shapes that were true to life posed unique challenges.
The Peperoncini necklace, which features chillies rendered in rubellite and amethyst, demanded a specific shape that was unlike a crescent moon or croissant.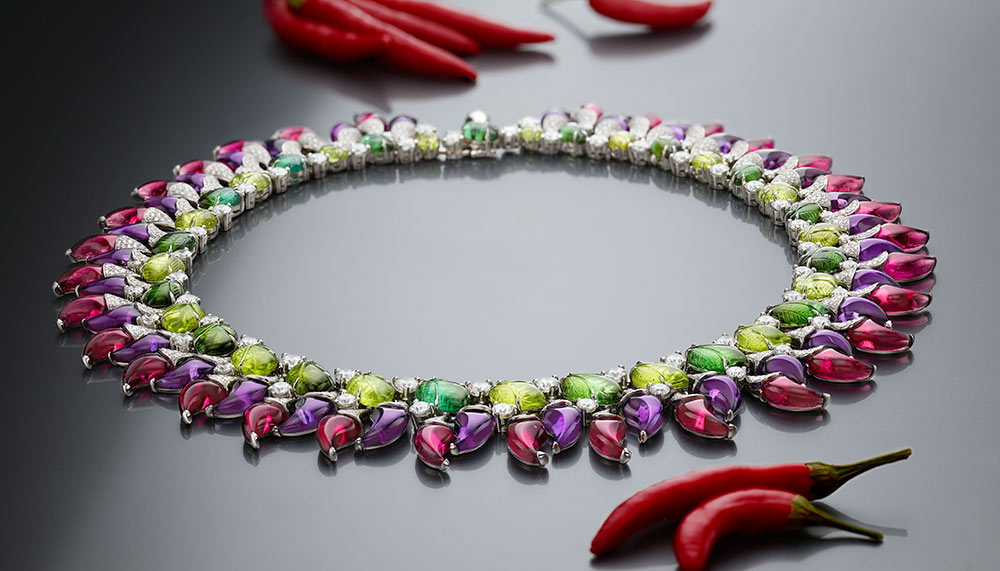 The Olive pieces also required intensive micromanaging on Silvestri's part, to ensure their forms were accurate.
Aside from its famed produce, Rome – Bulgari's home city – naturally commands pride of place in the collection. This is best symbolised in the Monete Secret-Watch necklace, a perfect alliance of savoir faire between Bulgari's watchmakers and goldsmiths. Crafted from pink gold, diamonds and rubies, it has a satisfying heft when held, and features a silver tetradrachm (an ancient Greek silver coin) that depicts the profile of Alexander the Great on its octagonal face. It opens to reveal a skeletonised dial, which shows off the in-house tourbillon calibre BVL 208. Other odes to the Eternal City include a ruby ring and pendant that reflect the city's official coat of arms.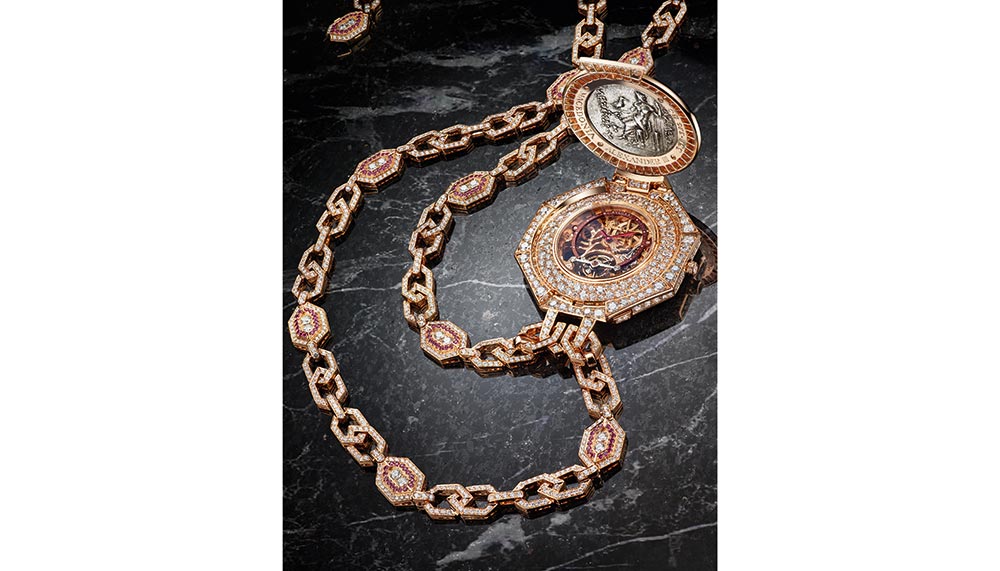 Festa delle Principesse, however, is where Bulgari shows off its expertise in sourcing extraordinary precious stones. "We start from the gems and work around them," says Silvestri. Over 30 pieces pay glittering homage to a triumvirate of Italian princesses: Maria Mancini, Principessa Colonna; Paolina Bonaparte, Principessa Borghese; and Margherita di Savoia, Regina d'Italia.
The aptly named Il Magnifico di Bulgari necklace features a 180.98-carat Burmese sapphire, while Il Grandioso's centrepiece is no doubt the round 53.37-carat emerald in its pendant, encircled by pear-shaped emeralds and diamonds. Ironically, it was not love at first sight when Silvestri first laid eyes on the emerald. "I could see the colour, but it was without life. When we buy a stone, we are looking for its personality, its soul," she says. Reluctant to lose carat weight, the dealer slowly cut it down and presented it to Silvestri, who turned it down each time. Three years later, he cut it in a round shape of 53 carats and sent it to Rome a final time. Silvestri, who had almost given up hope of obtaining a perfect stone, was stunned when she opened the package. "When I saw it, I said: Bon giorno! You are here, you are mine now," Silvestri says, laughing.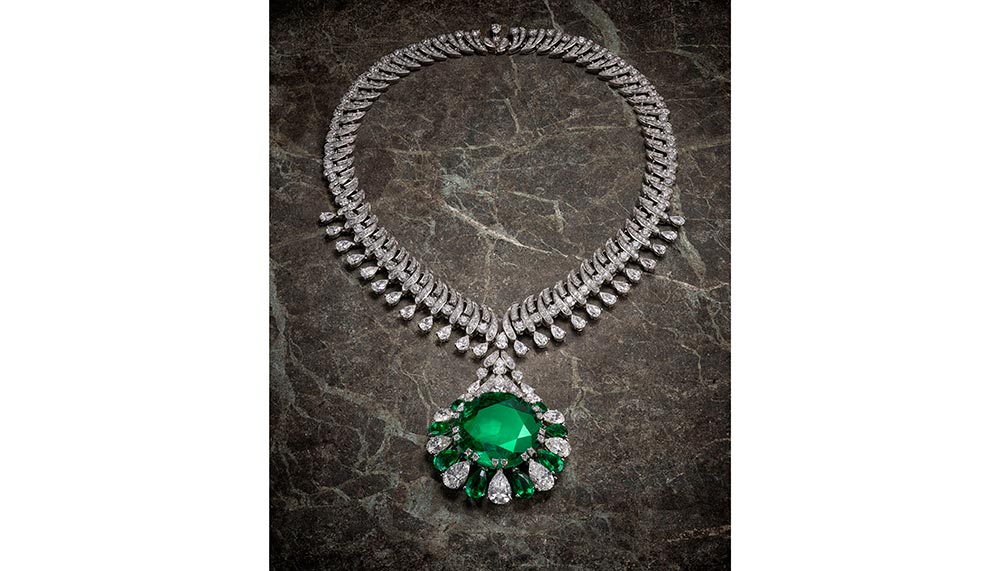 While these spectacular creations will no doubt captivate Bulgari's devoted high jewellery fans, Silvestri is keen that their appreciation translates to a new, younger generation of jewellery buyers.
"We have to educate the new generation that yes, technology is important, but beauty and art is even more important," she says. When you appreciate beauty, you see that you are buying art that you can wear."