In this year's Best of the Best 2020 awards, we recognise the brands that have pushed boundaries in design and innovation, and those that have made significant contributions to alleviate the pandemic. These are our top picks in the jewellery category
For the most imaginative of jewellery designers, inspiration is no longer confined to traditional materials: gold, platinum, diamonds and such. Even big-name high- jewellery collections have recently begun to dive deeper into the universe of options beyond the precious gems and metals that usually dominate the category. Case in point: Cartier employed rutilated quartz, matrix opal and lapis lazuli – stones not often seen in vaunted high-jewellery salons – for pieces in its Magnitude high jewellery collection. Their presence alongside sapphires and diamonds gave depth and contrast to the jewels' expressive multi-coloured palette.
Likewise, at Boucheron, stones such as malachite, citrine and heliodor beryl were the stars of several high-jewellery designs, rather than supporting players.
Why the sudden rush to explore unconventional materials? For one thing, the industry's most directional designers derive their creative mojo from challenging the status quo. For another, such unexpected combinations are likely to resonate with the rising number of jewellery clients seeking pieces that are both singular and subtle. In an age of global everything, luxury aficionados distinguish themselves with objects you can't find on every street corner or in every jewellery salon. Plus, a liberal approach to injecting unusual materials into designs appeals to both seasoned jewellery connoisseurs with the confidence to dispense with tradition and newer collectors who've never felt confined by the expectations of old.
James de Givenchy's label, Taffin, ticks all the boxes. Glass and spinel, steel and diamonds, wood and emeralds all mix freely in his collection of one-off wonders. He pioneered the use of ceramic in fine jewellery and applies it in pop-art blocks of colour or muted camouflage patterns. The results are uniformly daring, playful and highly sought-after because in jewellery, as in any creative endeavour, an original vision and the skill to realise it are the rarest and most valuable materials of all.
Best red carpet trend: Diamond collars
It sure seemed as though most Oscars-bound actresses got the memo: a diamond necklace – don't leave home without one. But ubiquitous though they were at this year's Academy Awards, the jewels didn't look monotonous in the least. In fact, the variety on display revealed the versatility and adaptability of the style. Zazie Beetz wore two diamond Bvlgari high-jewellery necklaces (pictured) in a maximalist counterpoint to her strapless black dress.
Julia Louis-Dreyfus's simple slip gained gravity with the addition of a shapely diamond strand from Harry Winston, and Gal Gadot wore her Tiffany & Co. necklace layered over the high neckline of her Givenchy gown. When in doubt, you can't go wrong by following the lead of ingenue Camila Morrone, who arrived in a sweet and simple riviere from Tiffany. The ease of a straightforward string of diamonds made the case that just about every jewellery wardrobe should have one.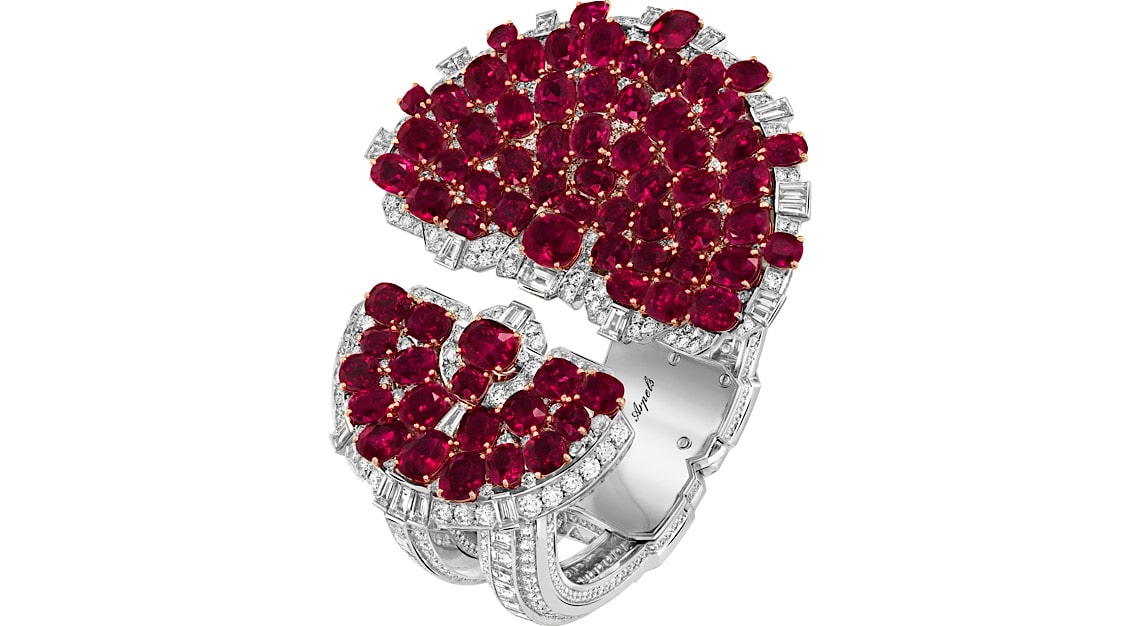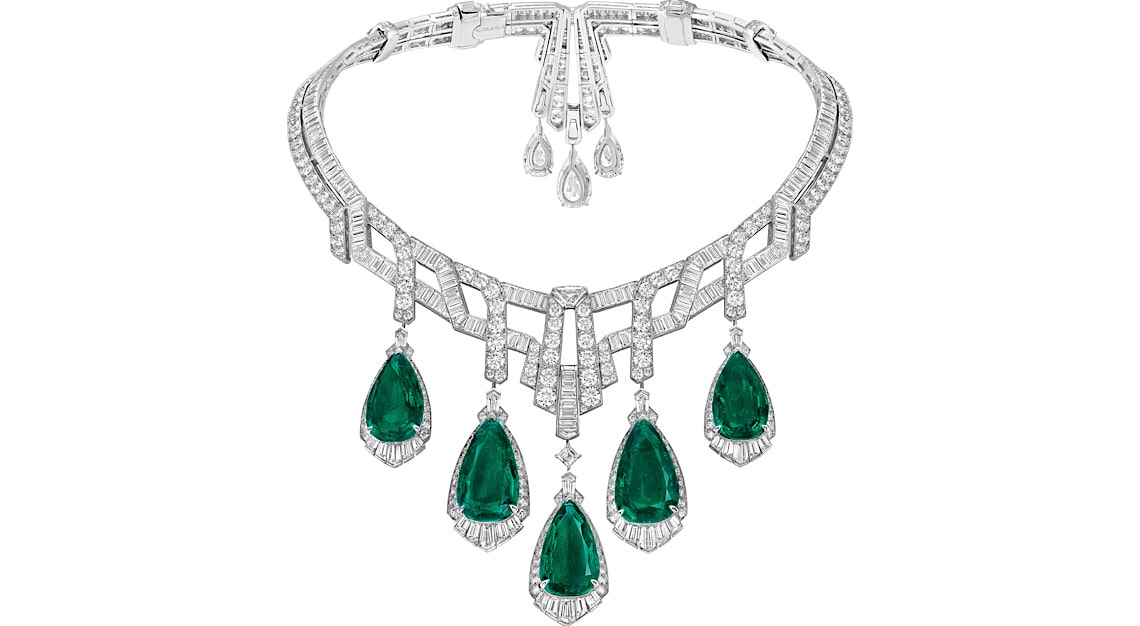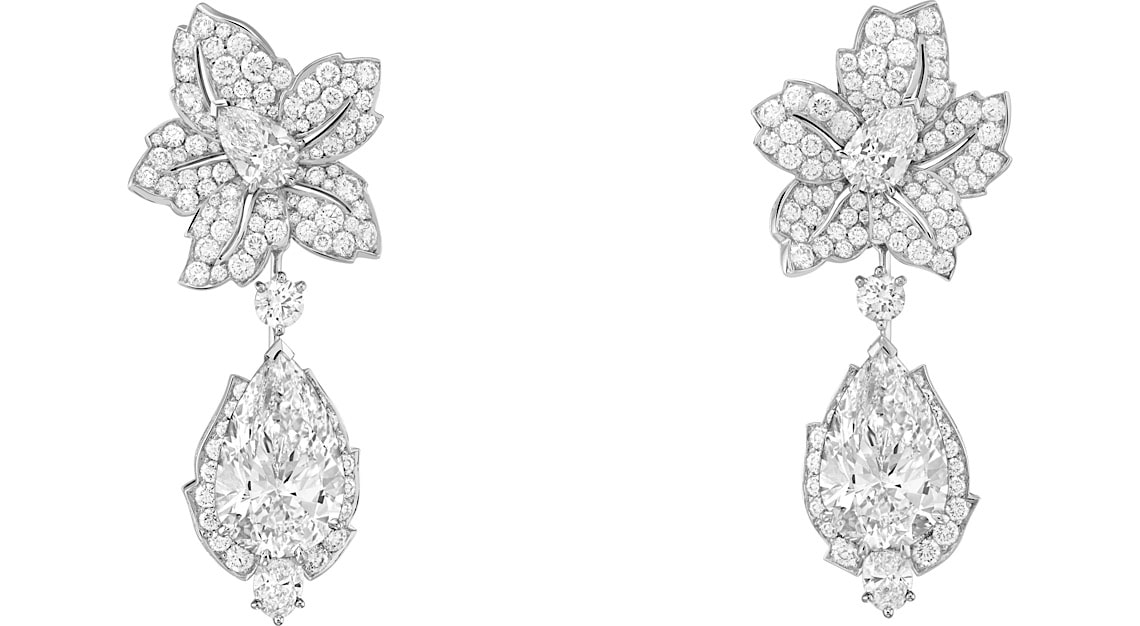 Best vintage tribute: Van Cleef & Arpels
Van Cleef & Arpels did not launch a full-fledged high jewellery collection this year, but instead, released jewels that pay tribute to important pieces that were once worn and loved by Marlene Dietrich, Jacqueline Kennedy and Princess Faiza of Egypt.
The maison often digs deep into its archives for inspiration, but these three jewels stand out as they were inspired by the creations worn by three jewellery connoisseurs who were highly regarded for their innate style and strength of character. Moreover, each jewel was emblematic of Van Cleef & Arpels' whimsical yet bold style, and featured magnificent gemstones.
The Rubis en Scene bracelet is a modern interpretation of the Jarretière cuff worn by Dietrich, who had commissioned the jewel in 1937. Embellished with an array of rubies and diamonds, the cuff was the size of an apple, making an incredible statement on the wrist, but without overpowering the actress. For the 2020 interpretation, Van Cleef & Arpels has pulled all stops to source 72 cushion- cut Burmese rubies from Myanmar, weighing a total of 84.74 carats – a whopping feat, when you consider how rare it is to find Burmese rubies of this intense red colour.
Then, there's the Tendresse etincelante earrings, derived from a pair of gold, diamond and ruby earrings worn by Kennedy in 1968. Reinterpreted in a monochromatic palette of diamonds and white gold, the pair features blossoming corollas that unfurl to reveal a pear-shaped diamond in the centre. The earrings are detachable and come with two 10-carat diamond drops, one of which is a type IIA stone.
The Merveille d'émeraudes necklace takes its cues from a 1929 sautoir owned by Princess Faiza. This modern rendition houses five pear-shaped Colombian emeralds, weighing a total of 70.40 carats. Again, to find emeralds of similar shape, size and colour is an accolade to Van Cleef & Arpels' gemologist department. Echoing the diamond tassel at the back of the original piece, this sautoir, too, features a dangling diamond clasp.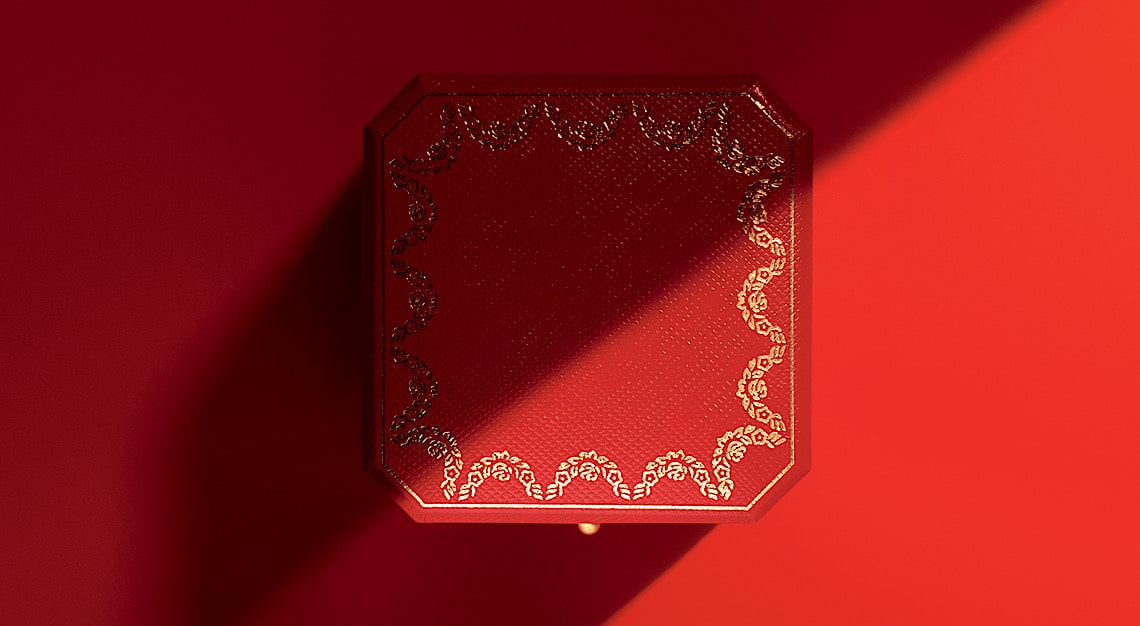 Best engagement rings: Cartier
To many, Cartier is synonymous with rare and exquisite gemstones and refined craftsmanship. For others, however, the red box is a symbol of romance and I do's. The maison has long been the go-to jeweller for those looking to set their relationship in stone (pun intended) and for good reason. For one, Cartier lavishes the same amount of attention and detail to its bridal and engagement collections as it does its high jewellery creations.
Moreover, Cartier adheres to strict guidelines when it comes to choosing its diamonds, offering only stones that fall between IF and VS2 in terms of clarity, and D to H in terms of colour.
Designwise, there is something for everybody: for the more classically inclined, the Solitaire 1895 showcases the stone in its fullest glory, allowing the wearer to decide whether they'd like their band to be simple or bedazzled. The more decadent Trinity Ruban draws inspiration from the Trinity ring created by Louis Cartier in 1929. In its bridal avatar, swirls of diamond-set platinum surround a solitaire diamond, an analogy on the intertwining bonds of love.
In recent years, it's become even easier to pick the perfect Cartier ring, with its Set for You by Cartier service. It's an easy-to-use e-commerce platform that allows you to customise your ring according to preference and price. Simply choose the setting, pick your metal, the quality of the diamond and price range, and voila, a selection of rings are laid out for your picking. What we especially love about this function is how easy it is to navigate and the transparency of the prices.
Famous love stories:
Cartier has borne witness to some of the most incredible romances in history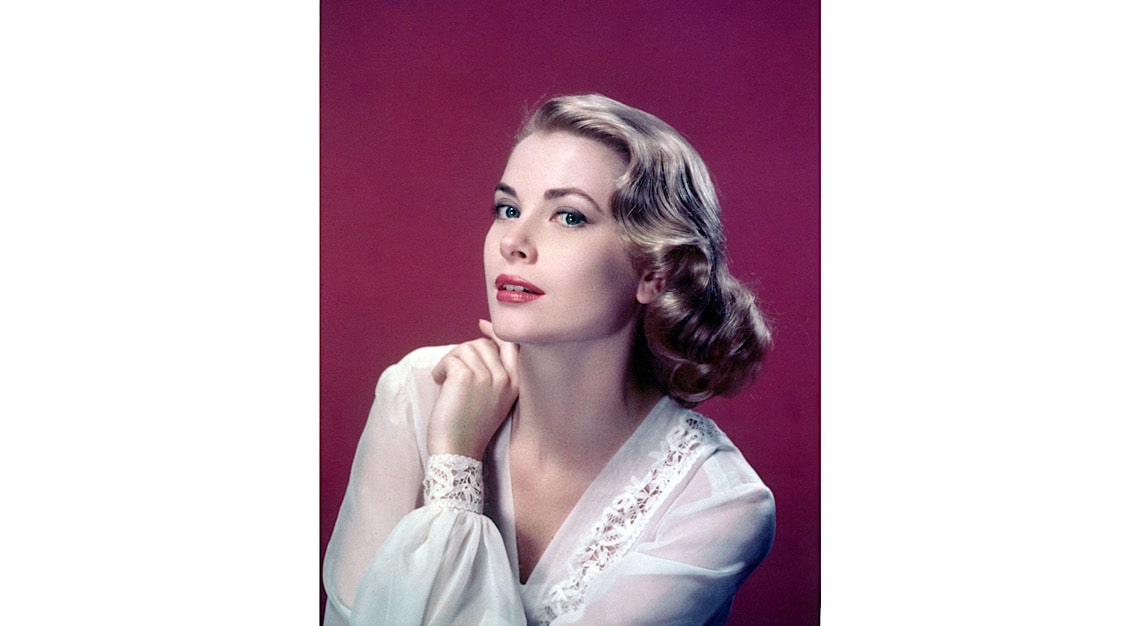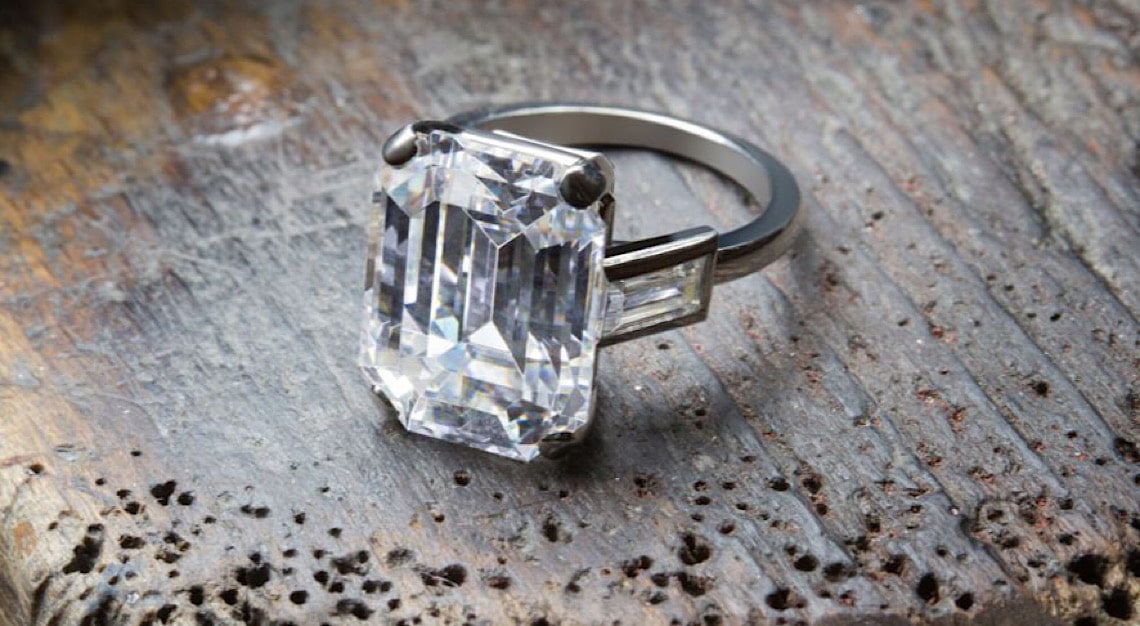 Grace Kelly
Hollywood royalty meets an actual royal. They fall in love. They get engaged. He gives her a ruby and diamond eternity band, representing the colours of Monaco. A few weeks later, she makes headlines, as she's seen wearing another ring: a massive 10.48-carat emerald-cut diamond ring from Cartier. Legend has it that Grace Kelly was preparing for her role as a soon-to-be-married socialite in the movie High Society, and was planning to wear a prop ring. Instead, Prince Rainier III of Monaco gifted her the platinum ring so she'd wear the real deal in the movie. Funnily enough, the platinum ring became one of the stars of the flick, even warranting a few close-ups and witty quips.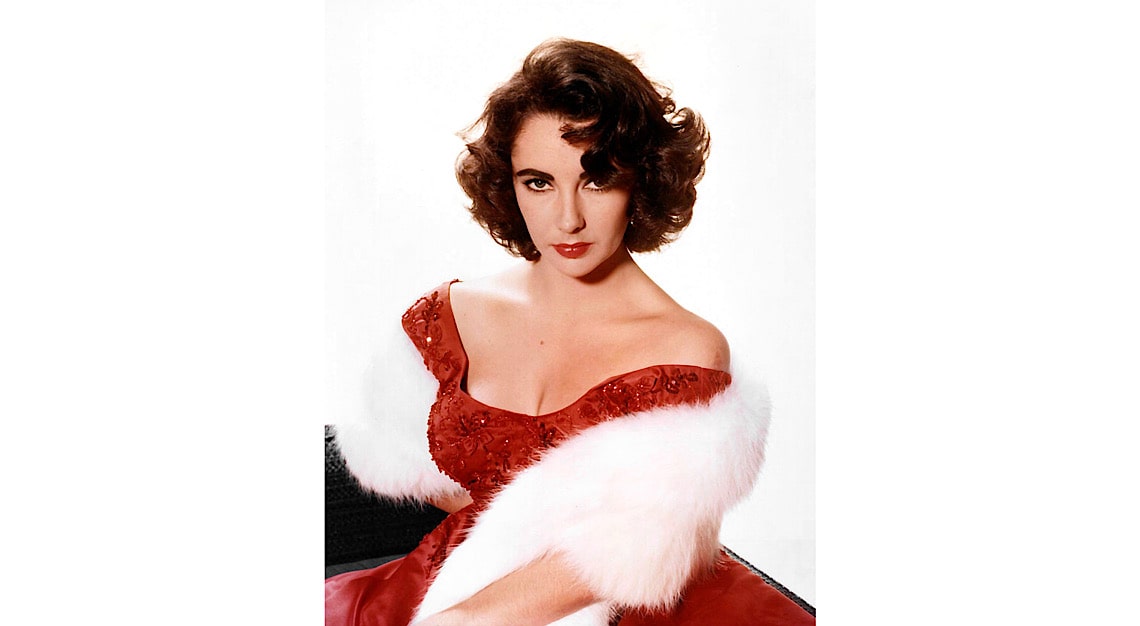 Elizabeth Taylor
But that simply doesn't compare to the 69-carat whopper that Richard Burton bought for his wife Elizabeth Taylor in 1969 (during their first marriage). Of course, this was not the only Cartier piece that the jewellery lover owned, but it's a story for the books: the 58-facet pear-shaped, flawless diamond was mined in South Africa and bought on auction for US$1.05 million (S$1.4 million) by Cartier in 1969. Shortly after, the combative couple got into a public fight at a restaurant, where Burton insulted Taylor's hands, calling them "large and ugly". She quickly retorted, challenging him to buy the 69-carat diamond to make her hands look daintier. No points for guessing what happened next.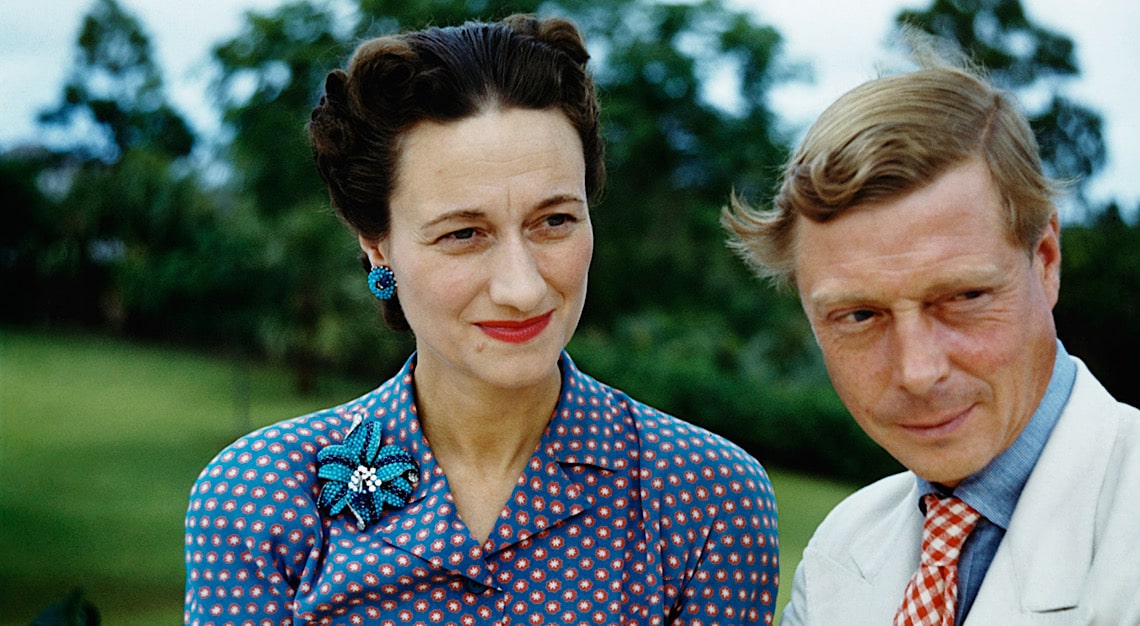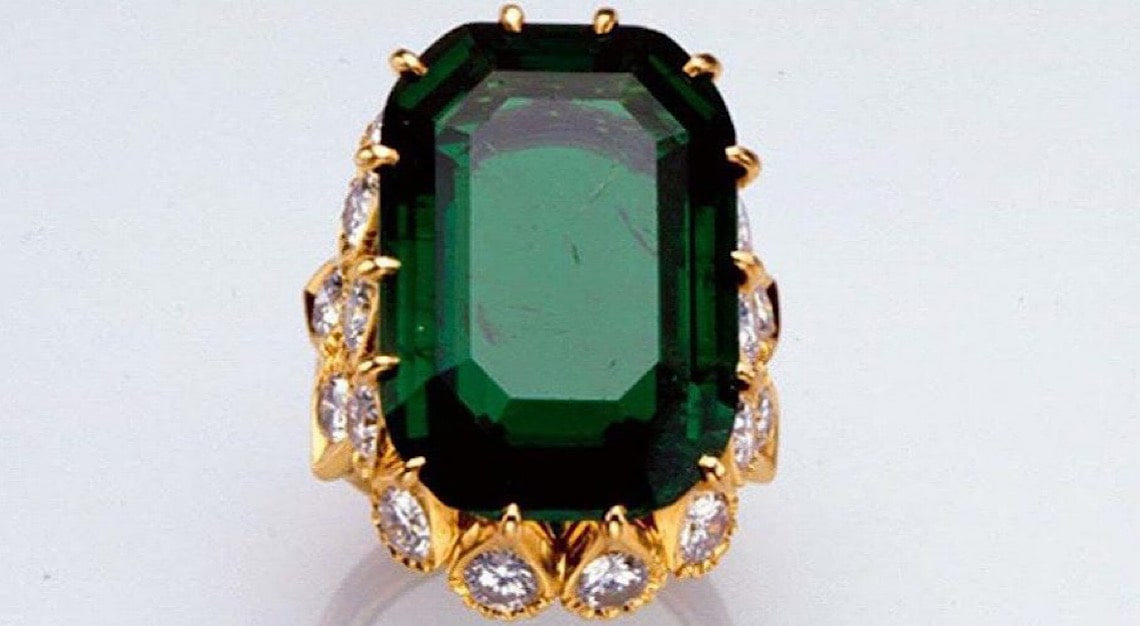 Duchess of Windsor
Wallis Simpson was known for her love for jewellery and acquired numerous Cartier pieces during her lifetime, including a number of panther jewels. But one of the most resonant pieces was her engagement ring and not just because it featured a stunning 19.77-carat rectangular emerald that had once belonged to a former Mughal emperor, from whom Cartier had purchased the stone in 1936 for £10,000. The ring signified more than just the union of two people, but was also an expression of love in the face of adversity.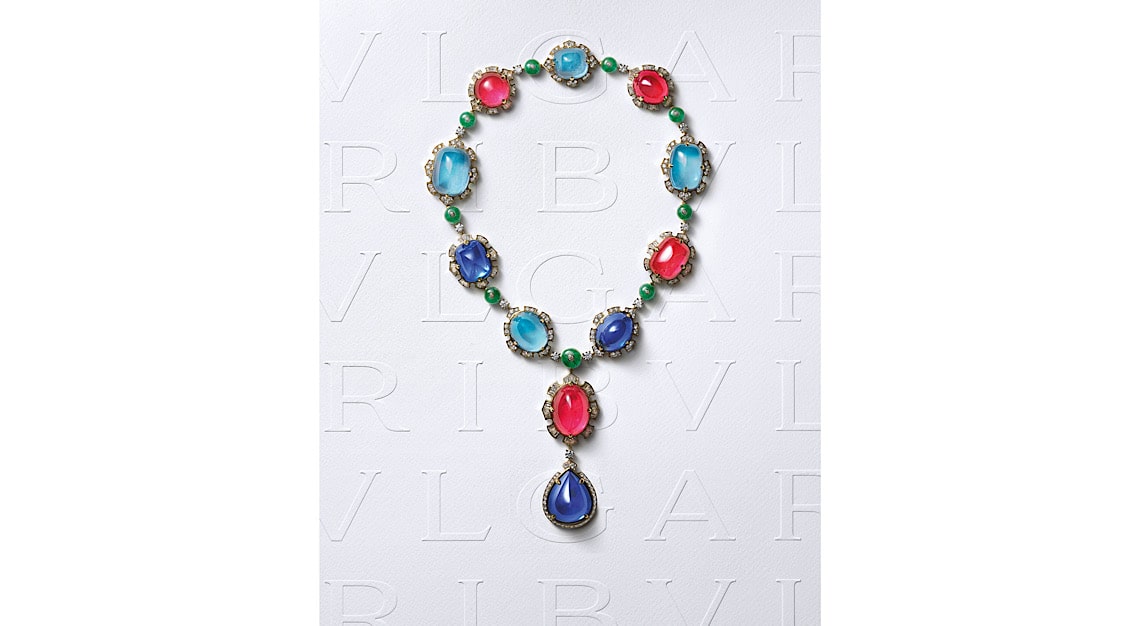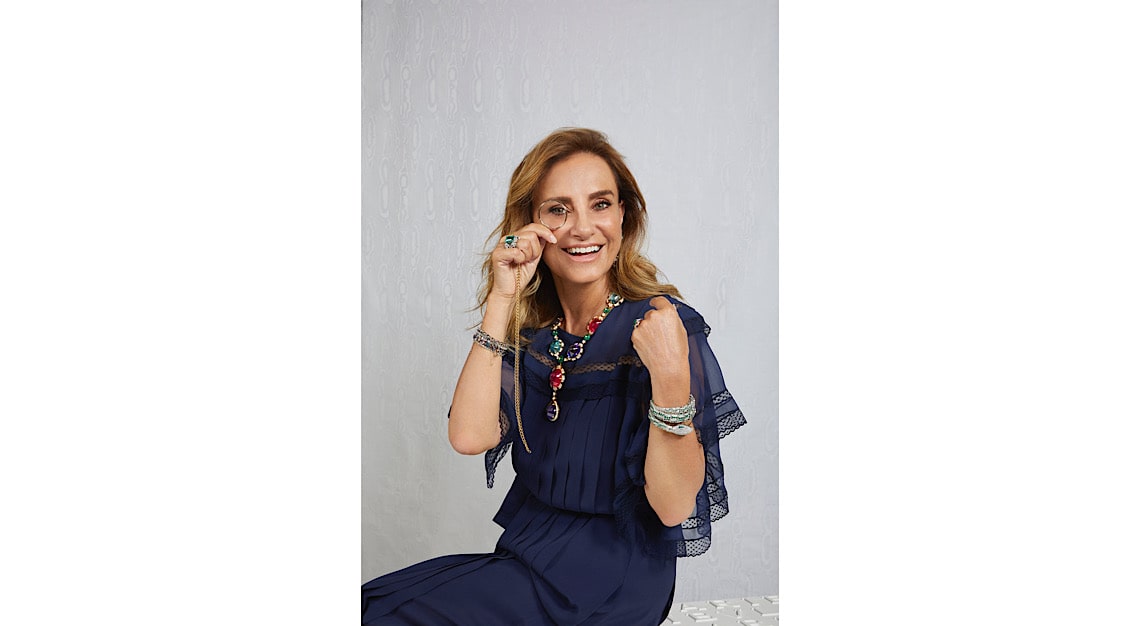 Best use of coloured stones: Bvlgari
Bvlgari's love affair with coloured gemstones can be traced back to the 1950s, when it eschewed the rigid French codes of jewellery design and coloured an entirely new design language. This was the period when sapphires, emeralds and rubies were strictly paired with diamonds – the three Bvlgari brothers helming the house decided to subvert those rules and instead mixed and matched reds with greens, blues with purples, to astounding effect. This aesthetic ushered in the dolce vita era, codified by a relaxed, happy and vibrant aesthetic that would come to define Bvlgari's style for the ensuing decades.
The woman in charge of Bvlgari's creative endeavours is Lucia Silvestri. She was trained under the three brothers and has an uncanny knack for sourcing extraordinary stones as well as an eye for mixing and matching seemingly contrasting colours and cuts. She once again creates magic with Bvlgari's newest high jewellery collection, called Barocko. It might be odd to talk about opulence in today's climate, but trust Bvlgari to do so in a tasteful and refined manner. The jeweller has distilled the essence of the flamboyant baroque era into this collection and has drawn its inspiration from the artists and architects of the 17th and 18th centuries.
Read more about Bvlgari's love affair with coloured gemstones here.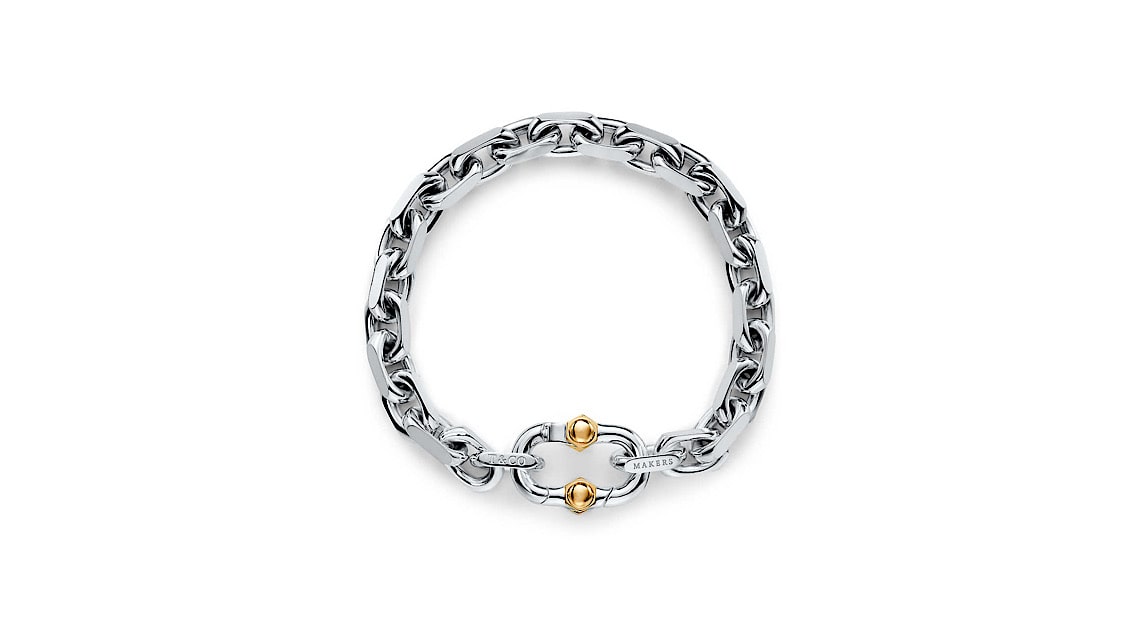 The next wave: Men in Gems
Appreciation for jewellery has always been an equal-opportunity affair, but recently more men have embraced the chance to adorn themselves in finery beyond conventional watches and cufflinks. Take, for example, solo artist and One Direction alum Harry Styles, who's been known to don a pearl choker or earring when the mood strikes.
Jewellers have expanded their offerings accordingly. At Tiffany & Co., for the first time in recent history, pieces created expressly for men were among the high-jewellery treasures in its famous Blue Book. The assortment included signet rings framing precious stones – emerald, ruby, sapphire, diamond – in streamlined designs that are equally suited to black tie and casual wear. David Yurman devoted an entire floor of its new East 57th Street flagship in New York to the chains, pendants, rings and other men's jewellery designed by chief creative officer Evan Yurman. And for its first foray into fine jewellery, Rei Kawakubo's avant-garde fashion house, Comme des Garçons, teamed with Mikimoto to create a unisex capsule of seven necklaces in sterling silver and Akoya or South Sea pearls that are aimed at anyone who has a taste for exceptional gems with a runway-worthy pedigree.
Our full list of Best of the Best 2020 winners here