As a Swiss high jewellery Maison with a younger history than other legacy jewellers, Piaget's natural flair for creativity speaks directly to the modern independent woman
When it comes to high jewellery, it's all about the gemstones. Until you meet the Piaget Majestic Plumage necklace, then it's all about bird plumage and the gemstones.
Headlining the Maison's Wings of Light high jewellery collection, this exquisite creation forefronts two main reasons why Piaget has cultivated a strong following among the modern female luxury buyer: Creativity in design and a love for nature.
These are not just the Piaget customer's favourite elements of the Swiss jeweller's products. They're also fast becoming its most distinctive hallmarks in the high jewellery space, which has become increasingly crowded now with high fashion houses such as Hermès and Louis Vuitton in the scene—and nipping at the heels of the traditional legacy jewellers.
So how does Piaget aim to stay competitive while keeping its brand DNA intact? Robb Report Singapore interviews Christophe Bourrie, Piaget's high jewellery and exceptional creations global director, to find out.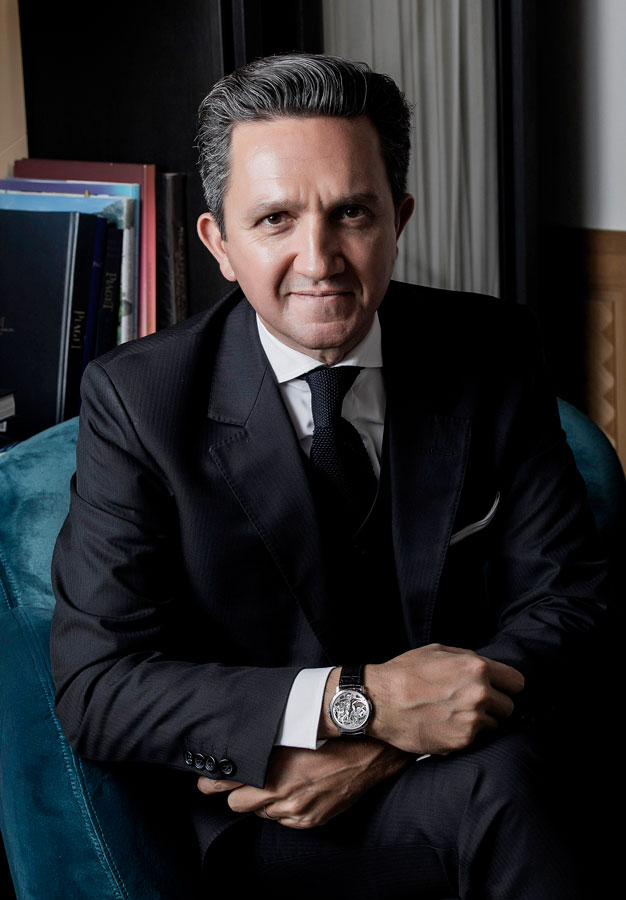 As a Swiss high jewellery company, what defines Piaget's style?
It's very much a style close to the French in terms of the techniques we use. We are one of the few high jewellers from Switzerland so there isn't a definitive style in the sense of French or Italian, but stylistically we are very close to the French. For watches, we have a distinctive Swiss style of course. High jewellery is on a different path but we're slowly getting there.
The high jewellery space is seeing a lot of new players such as fashion houses coming up with pretty exciting ideas. So is it more important now that high jewellery needs to really emphasise on the core values of the Maison?
I take it as a benefit that fashion houses are coming into high jewellery. It puts high jewellery into the limelight where formerly it was a little niche and exclusive. Now, more young people are getting interested. The market is also bigger now, and more fast paced. That's one of the reasons we have transformability in our pieces. Because fashionable women love wearing things in different ways. Even if a piece was non-transformable, we see women wearing it in unexpected ways.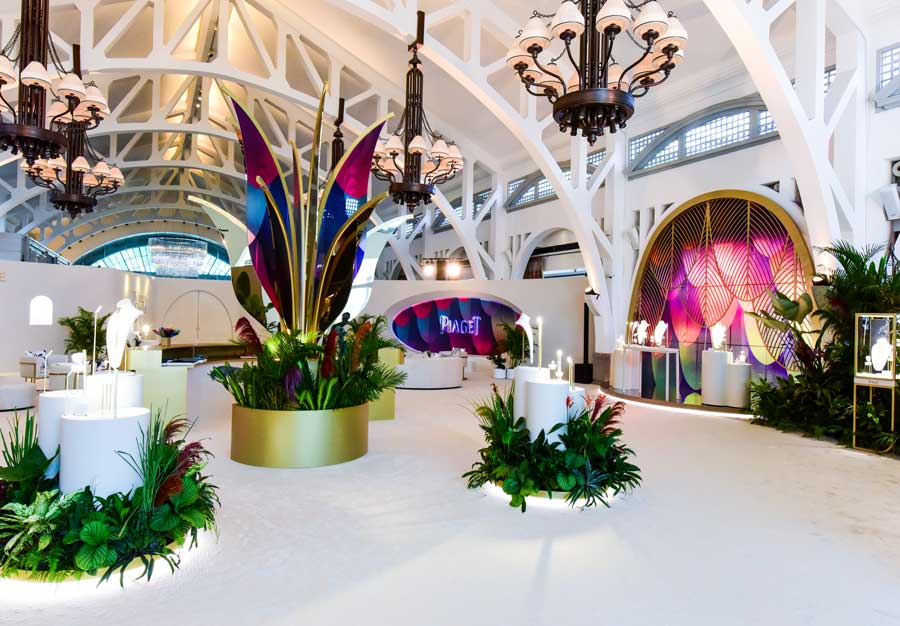 How do you mean?
A new trend coming from the US is where long necklaces would be worn cascading down the back, rather than the front.
Indeed. High jewellery used to be the domain of aristocrats and royalty. But when women began leading more practical lives, wearable jewellery took over. And now it appears that high jewellery has slowly returned and found a way back to everyday fashion.
True. It speaks to the independence of today's women. Piaget is a very good example of that. We know all our buyers and we are super proud that the vast majority of our buyers are women. Typically in high jewellery women are wearing the pieces but men are the ones paying. At Piaget, however, 79 per cent of our customers are women buying jewellery for themselves.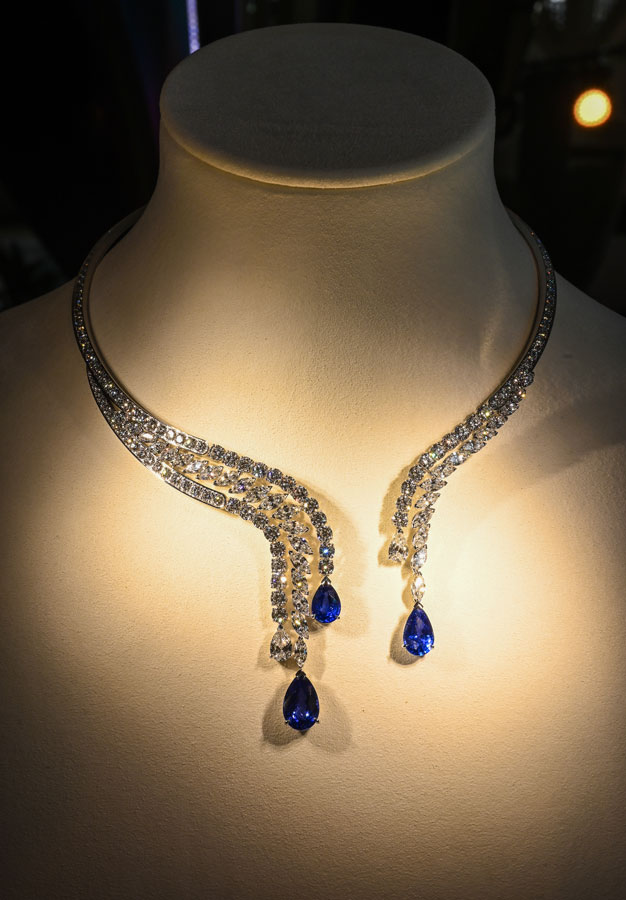 One very distinctive style of Piaget jewellery is the asymmetrical design element. Another which is seen in many collections comes from how nature is constantly inspiring Piaget. And we all know that in nature, nothing is symmetrical; nature is asymmetric. How did these two signatures of Piaget come about?
It all comes naturally because of our artistic side. If things are too symmetrical, they become boring. Beauty comes from the tension of two things opposing each other. A tension between beauty and balance because asymmetry shows off a lot of savoir-faire. When you have an asymmetric necklace you need to work very carefully so that the necklace sits beautifully around the neck. There needs to be a counterbalance somewhere.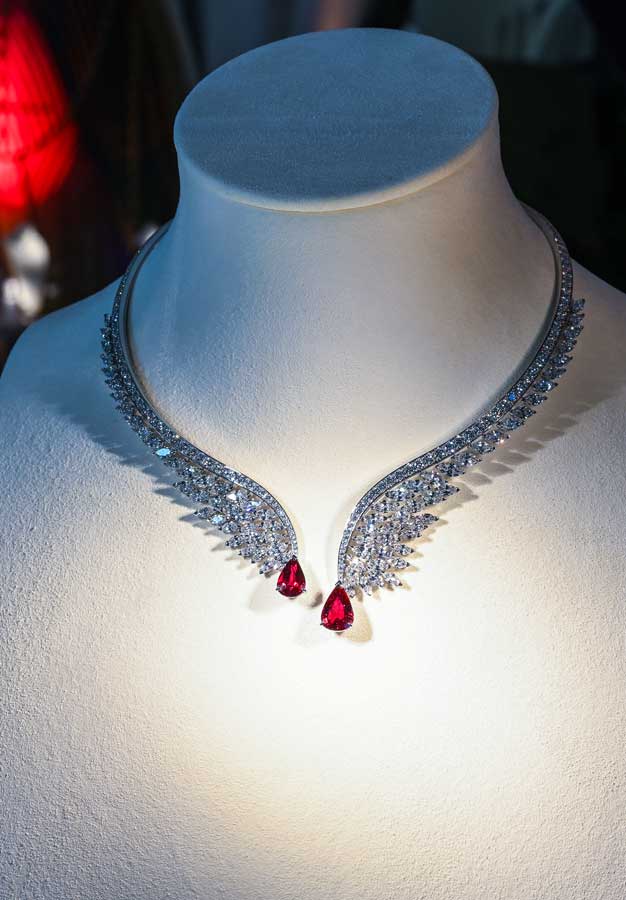 From the Piaget palace décor to feather marquetry, traditional métiers d'arts regularly appear in Piaget's high jewellery creations. Is this going to be a key product development strategy for Piaget?
It will stay because it's part of our DNA. It started with our watches where we worked with different artisans. We will always have this as a part of the collection. We blend our savoir-faire together on one piece of high jewellery or timepiece.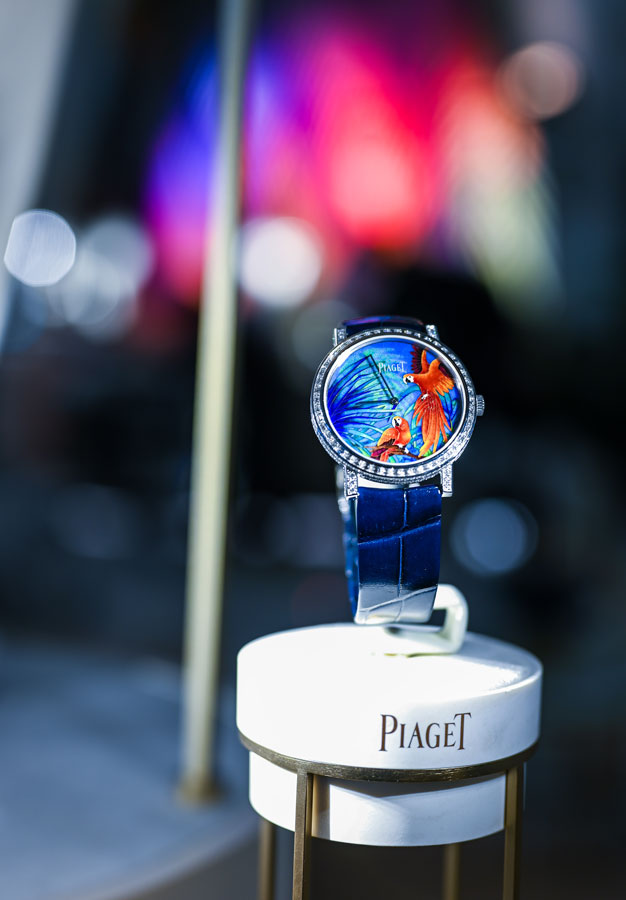 Piaget has an amazing history in jewellery throughout the glamorous '60s. How will this play a part in its present day creations?
We are definitely seeking inspiration from past creations. At our manufacture we have a corridor featuring past collections that highlight our unique identity. They are very bold and have been most successful, and we want them to continue inspiring our modern pieces. Maybe we will recreate something from the past, such as our famous cuff watches which always get sold immediately when we put them on the market, maybe we will revisit a part of our history to bring back that extravagance and glamour. But we will definitely add the right touch and the right style so it's still elegant, and elegance is Piaget.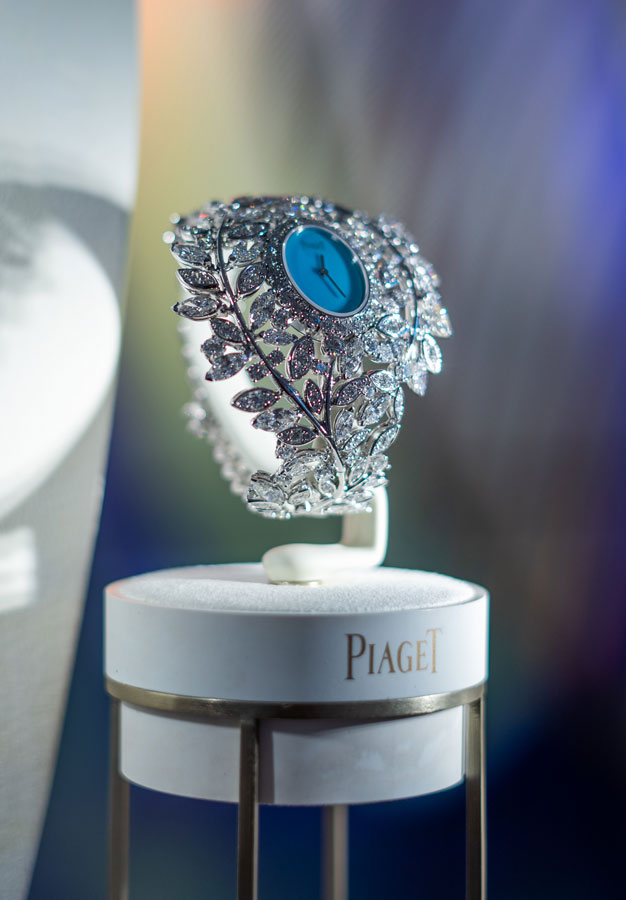 Agreed. Take the past as inspiration and curate it for the modern customer.
We will go there for a part of our collection. Create extravagant pieces that will wow our customers and will tell the story of who we are as a jeweller. Extravagance can be difficult to balance. Also, when you go extravagant you do narrow down the group of people who will like the piece and indeed can carry it off. But we will go there, because we have been there, and it's our territory. Maybe not for all our collections, but we definitely have something to say here for sure.