Bulgari showcases its impeccable Italian approach to watchmaking via the new Octo Roma models
Whether setting records with ultra-thin timepieces, astounding the watch community with stupendous complications or dazzling us with bejewelled creations, Bulgari does it all with inimitable Italian flair. Stylish, wearable and imbued with a hefty dose of la dolce vita, its watches embody what the brand refers to as Italianita—a sense of 'Italian-ness' exemplified by the refreshed Octo Roma collection.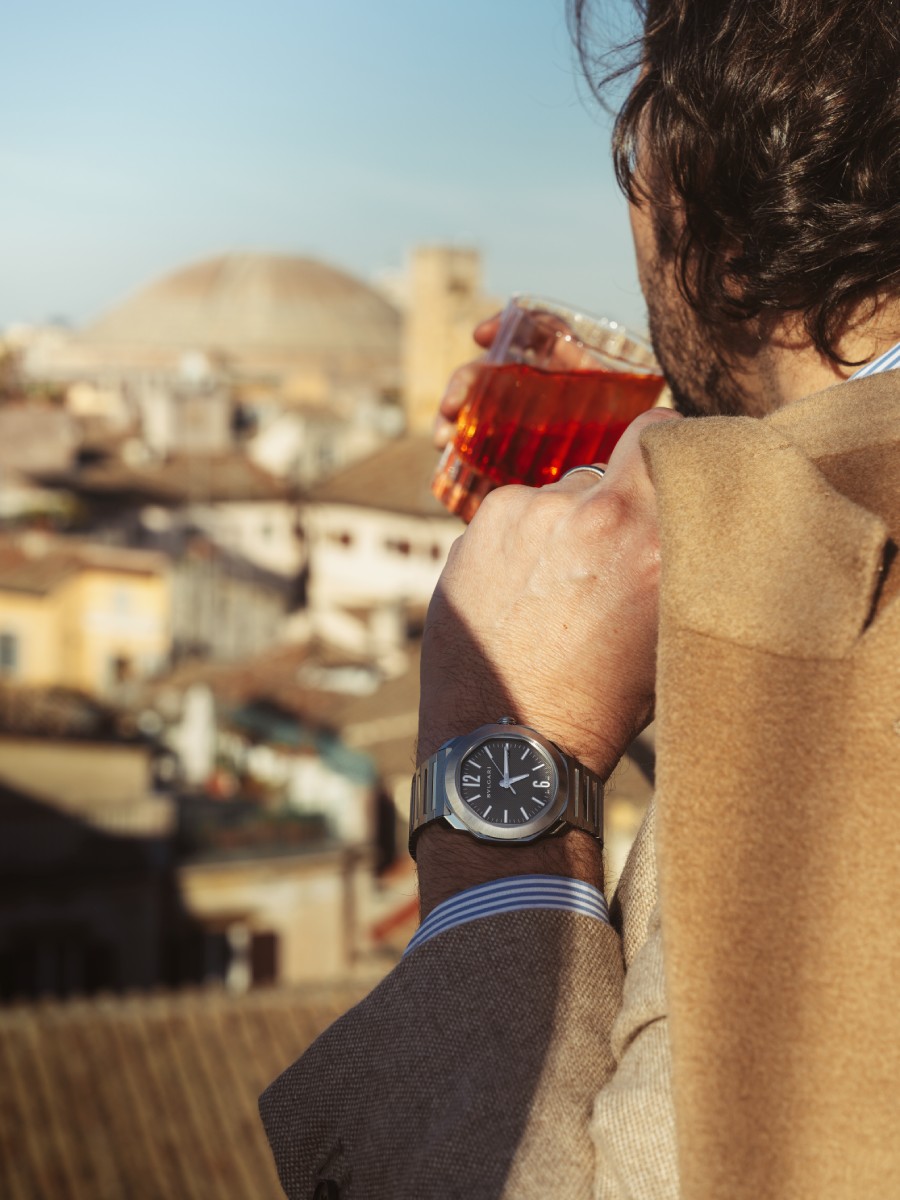 Key to Bulgari's success since its founding in 1884 is an uncanny ability to renew and reinvigorate its design language while tapping into its rich heritage. A recent example is Octo Roma. Its predecessor, Octo, was launched in 2012. Inspired by the arches of Maxentius Basilica in the Roman Forum, it pays tribute to the brand's historical connection to the Eternal City with a round bezel atop an octagonal shape.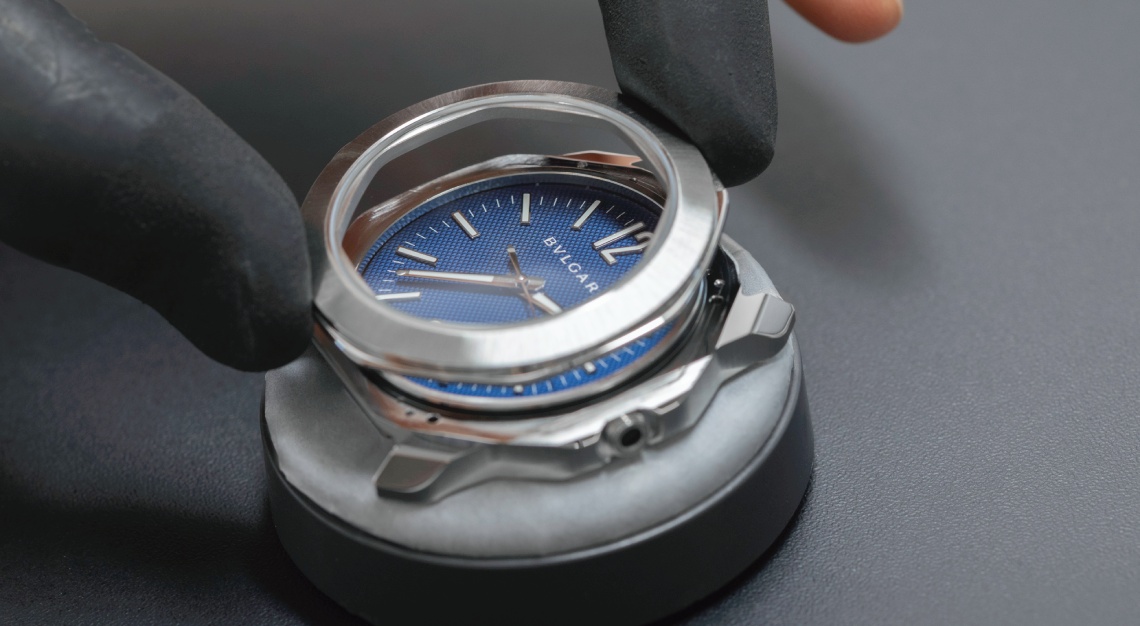 Thanks to its clean lines and provocative appearance sporting 110 facets, Octo garnered worldwide acclaim. Perhaps buoyed by its reception, Bulgari introduced Octo Roma five years later.
Incorporating design elements from 1975's Bulgari Roma, which took inspiration from the likeness of ancient Roman coins, Octo Roma featured a more streamlined appearance and greater wearability. The 110 facets on the forebear's case are reduced to 58 facets on Octo Roma, resulting in a softer, more refined look that suits any occasion.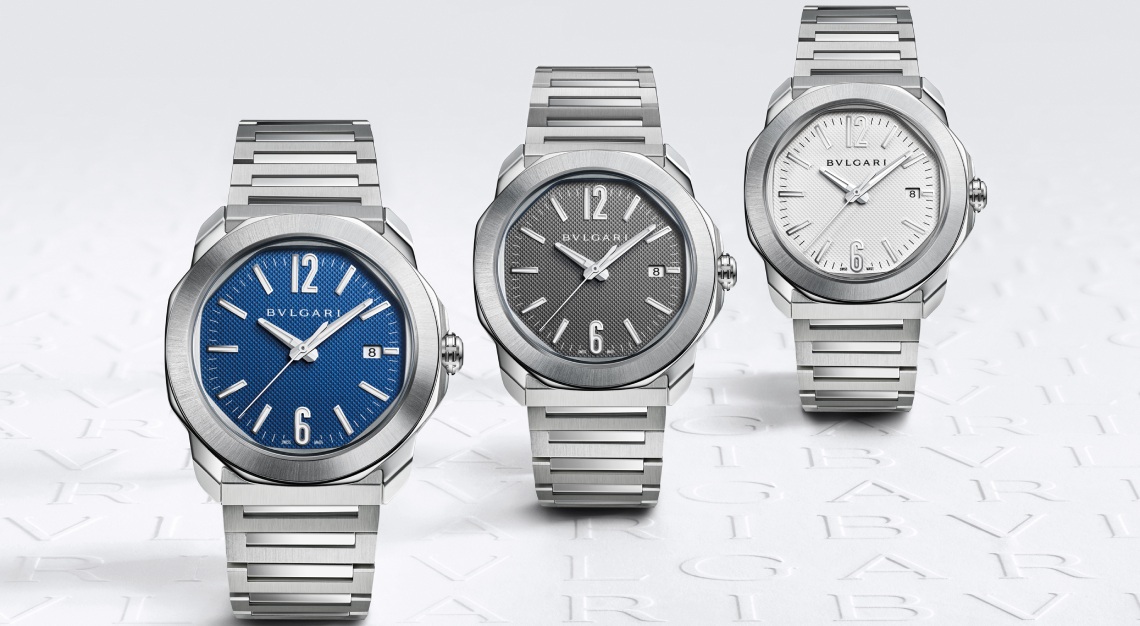 This year's new Octo Roma collection boasts several tweaks without sacrificing its distinctive allure. Its screw-down crown, ensuring the watch's 100m water resistance, is integrated more snugly into the case, flanked by crown protectors for greater comfort.
Its stainless steel bracelet is updated with an interchangeable wristband system, so one can easily swap it with a rubber strap without the need for additional tools.
Finally, its dial is decorated with a sophisticated Clous de Paris motif, a hat tip to Swiss haute horlogerie. Watch lovers have the option going dressy or sporty with this year's Octo Roma models.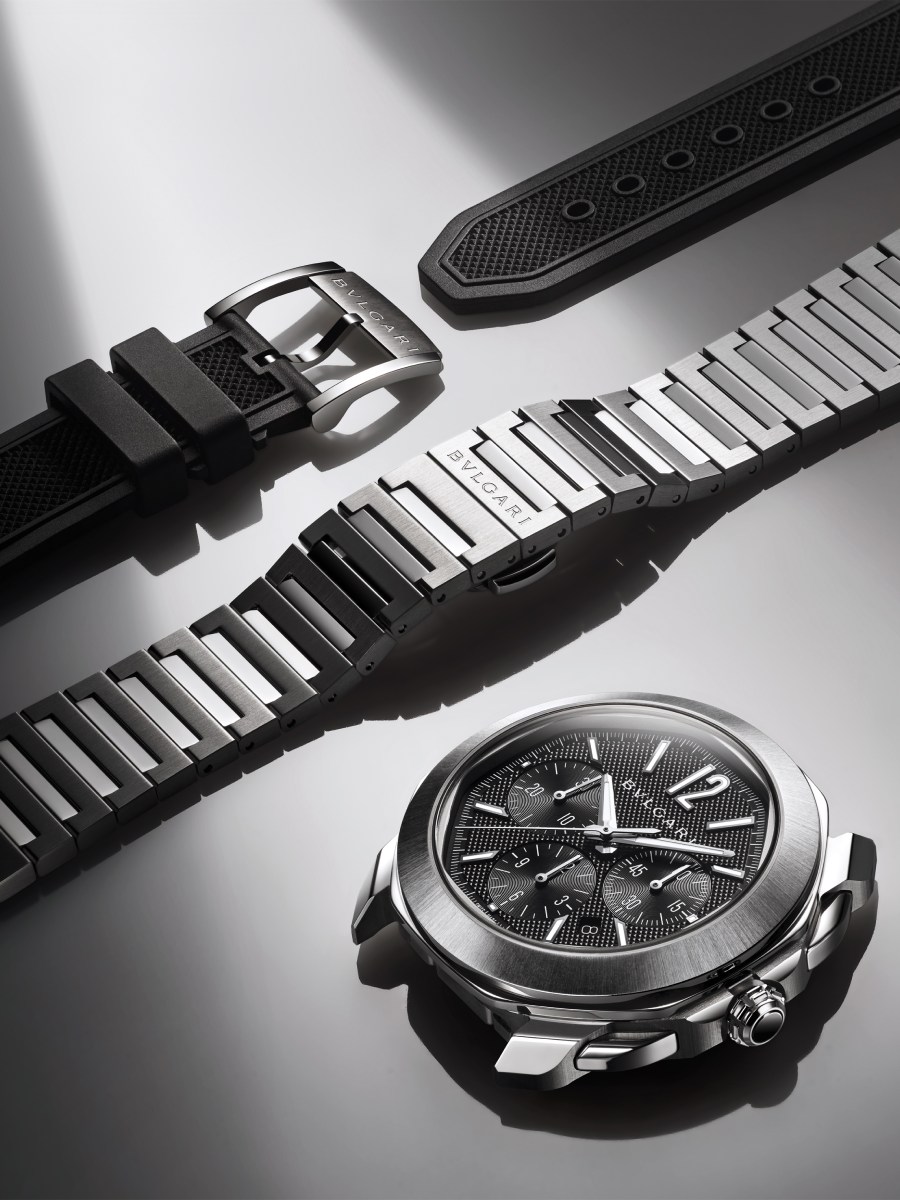 For those who like to keep things simple, there is a time-and-date version, available in a choice of blue, black, anthracite or white dial. The chronograph model, on the other hand, is a new addition and gets our nod for its elegant machismo. Both versions come in stainless steel cases (41mm for the former and 42mm for the latter) and run on beautifully decorated automatic movements that can be admired via open casebacks.