From the largest to the most complex tourbillon wristwatches, Franck Muller has done them all—and appears to have more surprises up its sleeve
Say it quietly: you don't really need a tourbillon wristwatch, do you? As far as watch mechanisms go, the tourbillon is as antiquated as they come: invented more than 200 years ago to ensure precision in pocket watches. And with the avalanche of watches that connoisseurs are spoilt with these days, a tourbillon, which requires a measure of horological maturity from collectors to fully appreciate its origins, functionality and appeal, can feel like a bother or stretch to enjoy.
Or not. While all of the above are true, a tourbillon is one of the most coveted complications among aficionados. It's desired by collectors who know their stuff, and made only by a handful of watchmaking houses with the knowledge and capability to do so. More pertinently, the tourbillon's enduring interest and longevity can be attributed to one brand: Franck Muller.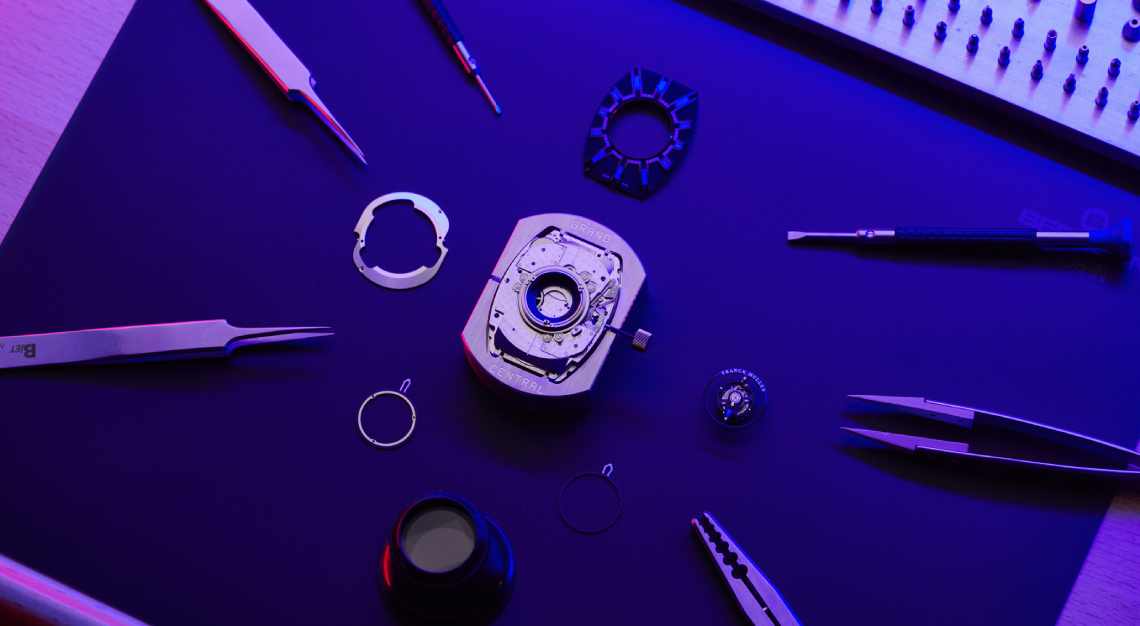 The tourbillon was invented in 1801 by legendary master watchmaker, Abraham-Louis Breguet, but it was Franck Muller who revived the centuries-old mechanism by putting it on a pedestal on modern wristwatches.
Breguet's invention was rooted in practicality. Back when pocket watches were the de facto timekeeping device, Breguet was trying to figure out why they were getting increasingly inaccurate as the day wore on. He discovered that, because the timepieces were kept mostly in an upright position in waistcoats, the pull of gravity was having an impact on the pocket watches' inner workings.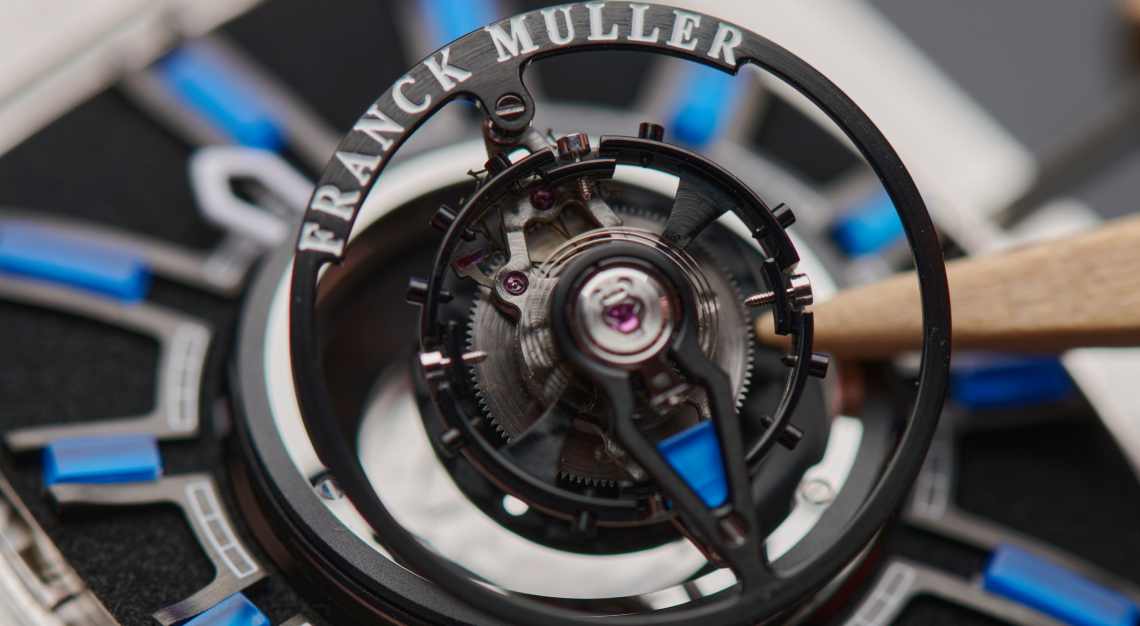 To solve the problem, Breguet devised a rotating cage to house the key timekeeping components to counter the force of gravity and improve the watch's precision. Inspired by the way the cage rotated, Breguet called his invention a tourbillon, which is a French word for 'whirlwind'.
If all of the above sounds rather unsexy, well, you are right. Yet, despite pocket watches going the way of the dinosaurs, the tourbillon's stocks have risen among collectors today. If we were to trace the tourbillon's trajectory and put a finger on its modern-day revival, we'd land almost 185 years later, when Franck Muller's eponymous founder designed the world's first tourbillon timepiece—and repositioned the mechanism from the back to the front of the watch.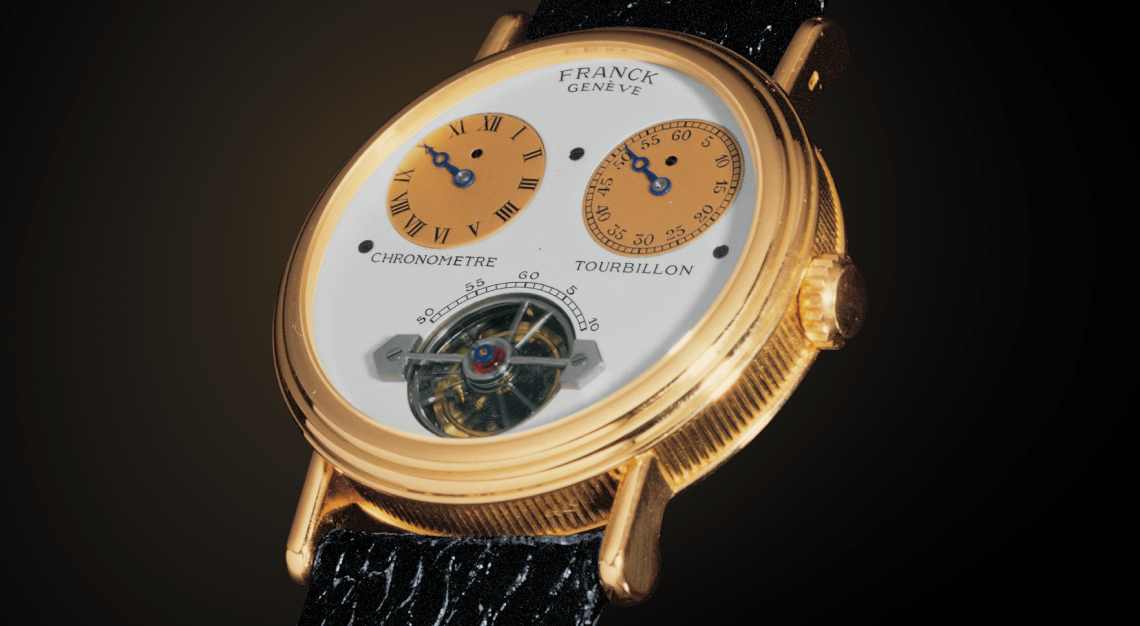 Muller recognised that the tourbillon was both technically significant as well as visually impressive, and made both merits central to his creations. Following his first tourbillon watch, Muller began a run of marching out 'world premieres' throughout the 1980s; each timepiece featuring a world-first, never-before-seen combinations of complications anchored by the tourbillon. The impressive run started in 1986 with a tourbillon with jumping hours display. That was quickly followed by exponentially creative offerings, which included a tourbillon with a minute repeater in 1987, and an inverted tourbillon perpetual calendar with minute repeater in 1989.
Coming full circle
"Franck has always been extremely bold and incredibly creative. He did something with the tourbillon that has never been done before. Today, it is not just Franck Muller, but many other brands that are benefitting from his original ideas," says Nick Rudaz, CEO of Franck Muller.
From Breguet's original creation, the tourbillon is now interpreted in a variety of styles from classic homages to the past, to sporty iterations in high-tech materials. And Franck Muller has always been in the thick of things, making some of the most thrilling contemporary tourbillons imaginable.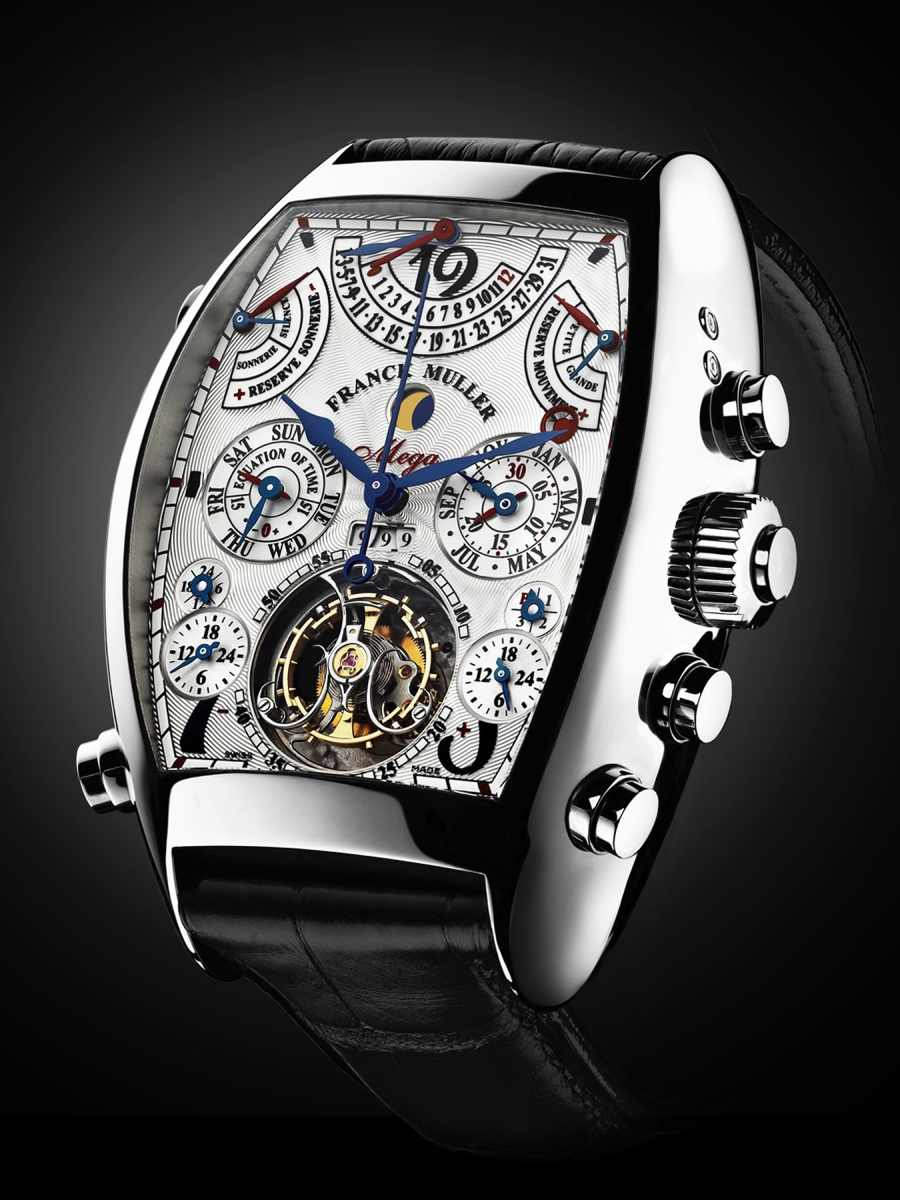 In early 2000s, the brand introduced the Revolution trilogy of tourbillons that featured the complication in multiple cages rotating on different axes. When the brand marched out its most complex creation with Aeternitas Mega 4 in 2007—a magnum opus that took five years of research and development, boasting 36 complications and 1,483 components—the tourbillon was poised proudly at 6 o'clock on the dial-side, the most visible of all the complications. Since then, Franck Muller has made the world's largest tourbillon wristwatch with a 20mm cage (Giga Tourbillon in 2011) and the world's fastest tourbillon, Thunderbolt, which features a tourbillon cage that rotates every five seconds, 12 times faster than regular tourbillons.
"Yes, we are known to push the limits, especially with this complication. To be honest, no idea is too crazy for us," declares Rudaz.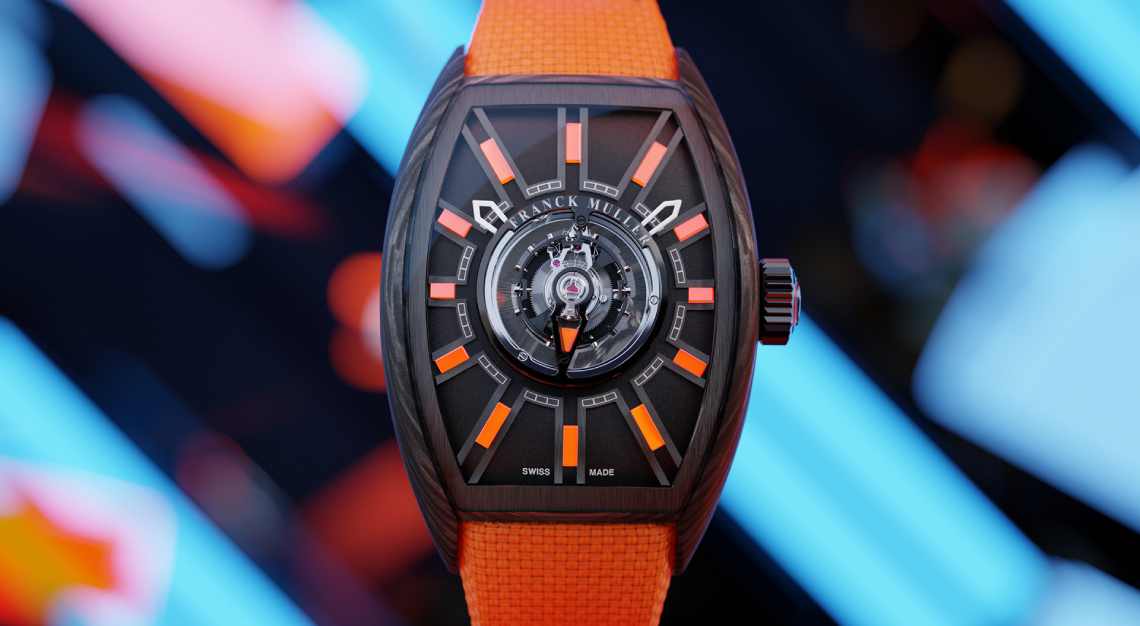 'Crazy' isn't a word that we'd use to describe Franck Muller's latest tourbillon, the Grand Central Tourbillon Flash, but it certainly is quite wild. The watch is worlds away from the confines of waistcoats for which the tourbillon was originally intended. Instead, the watch looks far more at home under strobe lights in a glamourous club; its black-and-neon getup suitably flamboyant and party-ready. Even so, the Grand Central Tourbillon Flash's ostentation belies its mechanical performance. Powered by a newly developed in-house automatic movement, the tourbillon is engineered to do what it was created to all those years ago, which is to improve the watch's precision under all conditions and at all positions.
However, relocated to the centre of the dial, behind a full-length sapphire crystal case for an unobstructed view, the tourbillon here also stars as a kinetic sculpture. Set against the all-black cloak and framed by neon orange, blue or green hour markers, with similarly coloured nylon straps, the 222-year-old tourbillon never looked more alive.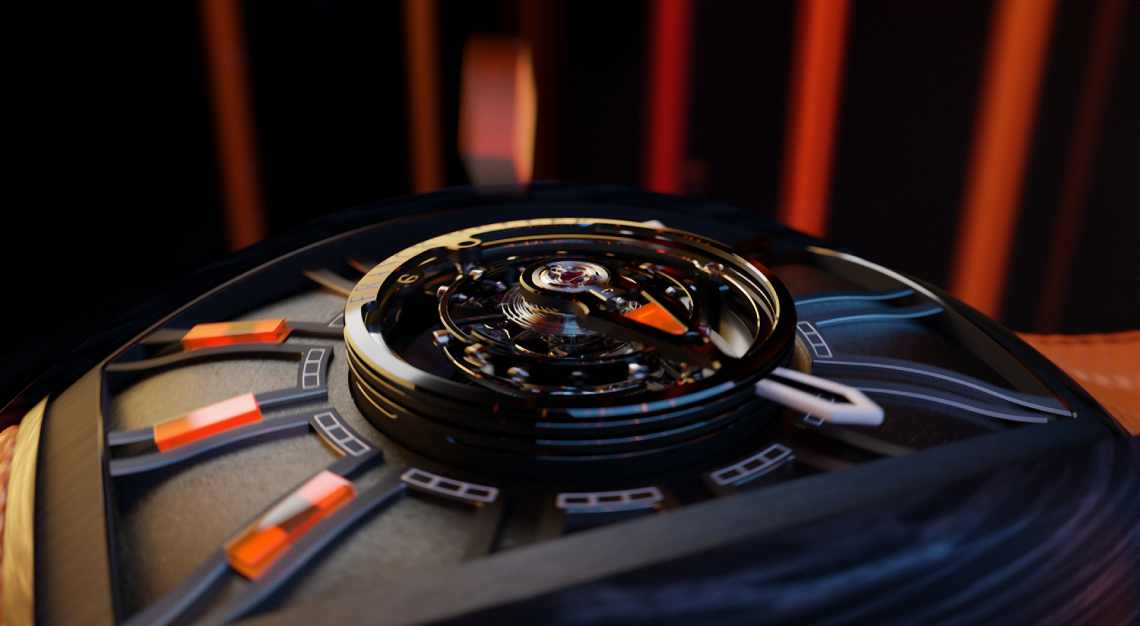 "Our approach to horology is not just super effective, but very important, too. Watchmaking is a traditional craft, but it is up to us to make it relevant for today and make watches desirable to younger collectors," says Rudaz. It is this knack for imbuing a sense of theatre and audacity into traditional watchmaking that distinguishes Franck Muller's modus operandi and enshrines the tourbillon as one of the most captivating complications in watchmaking history.