The luxurious leather piece was handcrafted by Italy's Mascheroni
It turns out the king of luxury has a fittingly lavish throne. 
LVMH's founder, chairman, and CEO Bernard Arnault manages his portfolio of 75 prestigious brands while sitting on one of Mascheroni's swanky leather armchairs.  
The Italian furniture maker, which surprisingly isn't owned by the French luxury conglomerate, was founded by Piero Mascheroni in 1973. Located just outside of design-centric Milan in the town of Cabiate, the workshop produces everything from sofas and chaises to tables and desks. Oh, and let's not forget office chairs for multimillionaires. Over the past half century, Mascheroni has garnered a reputation for meticulous upholstering and beautifully tanned hides. It has also gained a loyal following of deep-pocketed design cognoscenti.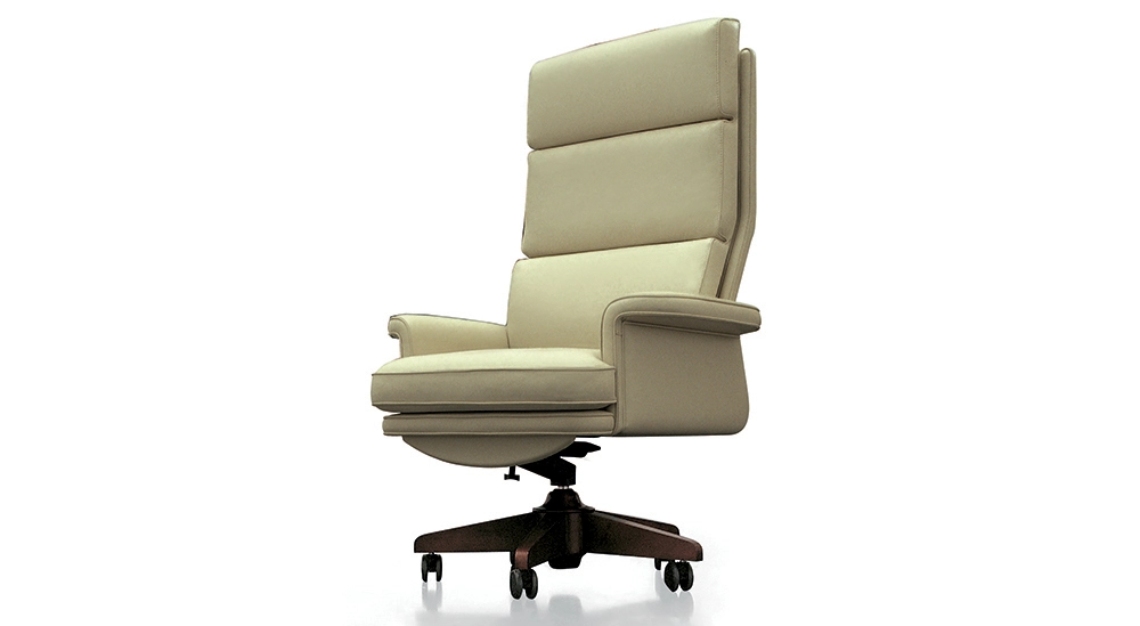 "Arnault is not the only one, but he is the most representative among our customers who are not looking for big brands but want items that others do not know about," Silvio Mascheroni, son of the founder, told the local Italian press. "And therein lies our difference, that of having found the right balance between notoriety and exclusivity." 
LVMH's fearless leader opted for the Congress 135. The chair features a solid wood frame that has been covered in non-deformable rubber padding to ensure it holds its shape. The silhouette is that of a classic executive chair, with a long back to support the spine and armrests for added comfort. The supple natural ox leather that runs over the exterior has been finished in a classic, cream hue. The chair also sports a plate engraved with "Mascheroni srl Made in Italy" to highlight its provenance. 
As you might expect, the statement piece does not cheap. The Congress 135 starts at about US$5,300. That's a mere pittance for Arnault, of course. The Frenchman is currently the world's richest person, with a net worth of US$184 billion, according to Bloomberg's Billionaire Index. His luxury titan also reached a market capitalisation of US$434 billion for the first time in history back in January.