With elements of grey and white, these pieces bring light into the dark
Be it a reaction to the decades-long devotion to bleached-out Scandi style, with its pale woods and pastel pops, or a rejection of the more recent attempt to revive the garish colours and graphic patterning of Memphis design, black is having a moment. And while dark accents are nothing new—after all, modern farmhouse style, the most ubiquitous trend of all, depends on black window frames, matte black hardware and black metal lighting—this brand of black is different. Rather than creating stark, high contrast schemes, designers are leaning into atmospheric interiors that are deeper, darker, moody and mysterious.
Design studios are turning out accent pieces that highlight shades from deep grey to deepest black that meld right into these mostly monochromatic spaces, yet stand on their own. A charred cedar table in a sumptuous shape by Edizione Limitata infuses texture to a room and a blown-glass vase by Faina that folds in on itself relaxes into these earthier environments. Even Slash Object's minimalist side table, which combines black marble and steel, feels at home.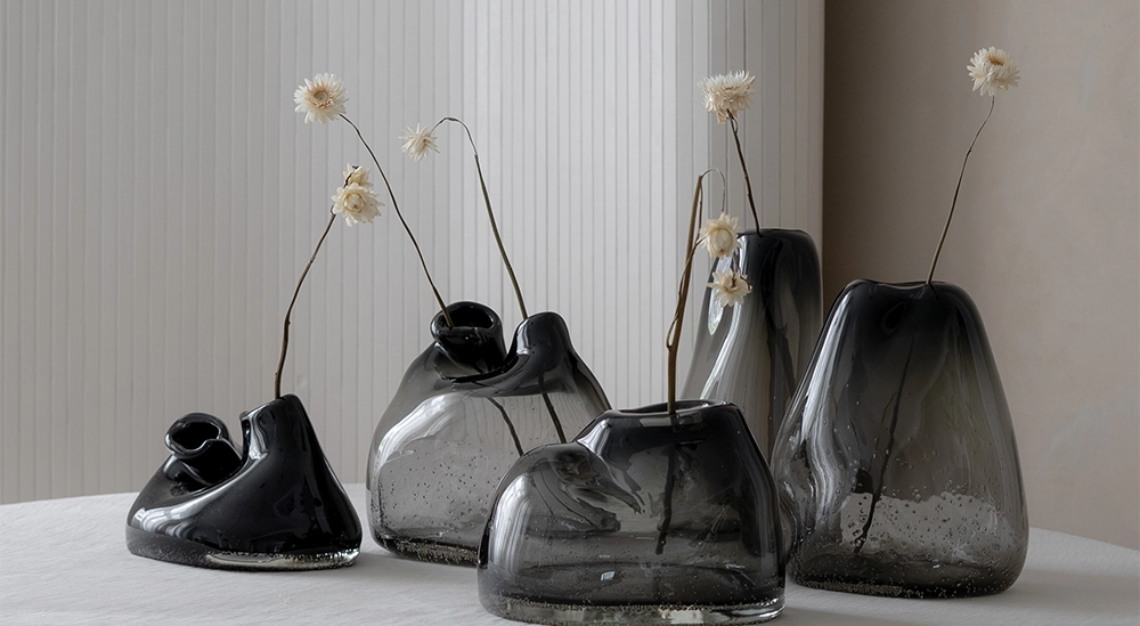 Plyn Duo Big Vase
Ukrainian architect Victoria Yakusha, who established her furniture line, Faina, in 2014, considers Plyn vases to be portraits of water fashioned from glass. The Big Duo (second from left), one of five forms in the decor series, features two necks that evoke merging bodies of water. The smoky glass, which ranges from translucent to opaque, is crafted using an ancient Ukrainian technique called 'gutnytstvo'; it's blown and shaped manually rather than with moulds, so every vessel is unique.
Egg Anniversary Edition
To commemorate its 150th anniversary, Danish furniture manufacturer Fritz Hansen dug into its archive to re-issue select iconic designs, which it imbued with of-the-moment detailing. Unsurprisingly, Arne Jacobsen's Egg chair is among them. The curvy, big-backed seat features a black, PVD-coated base and exclusive upholstery called Vanir by Raf Simons for Kvadrat. The Belgian fashion designer and Prada collaborator based the rich wool-blend fabric on historical military jackets but amped up the luxe factor by making it cosy, rather than scratchy.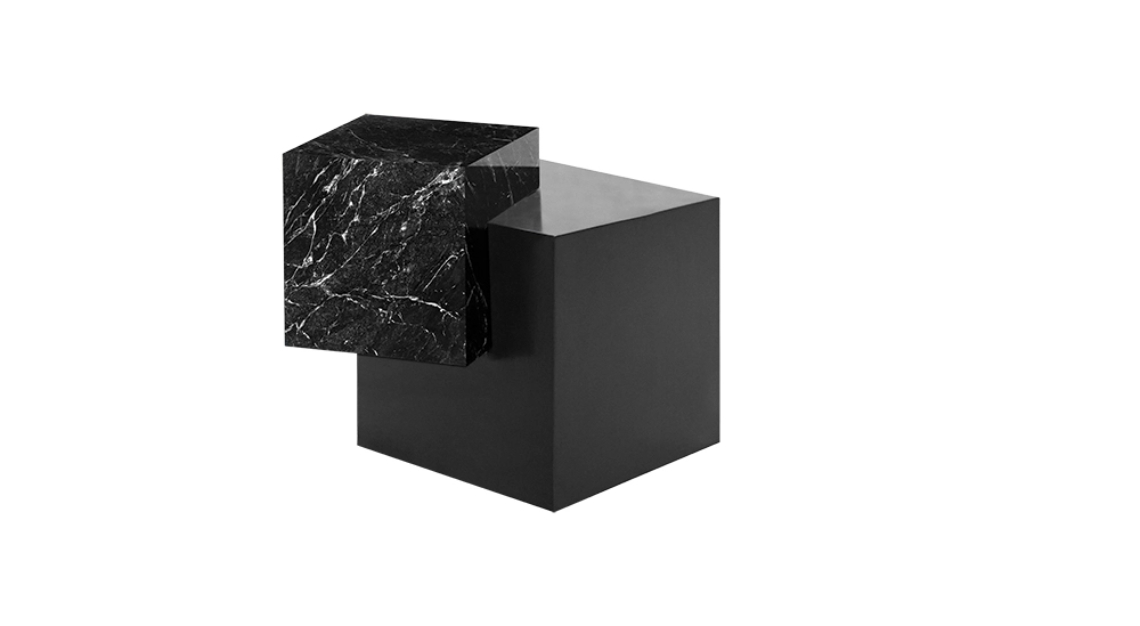 Askew
While Brooklyn-based designer Arielle Assouline-Lichten describes the Askew side table as an exploration of balance, the piece also speaks to the concept of solidity versus permeability. At first glance, it seems that the elevated black-marble cube has passed straight through the blackened-steel base. (When it's not sparking conversation, it'll make a fantastic perch for your evening glass of Burgundy.) That the minimalist construction feels architectural is no surprise: Assouline-Lichten studied architecture at Harvard's Graduate School of Design.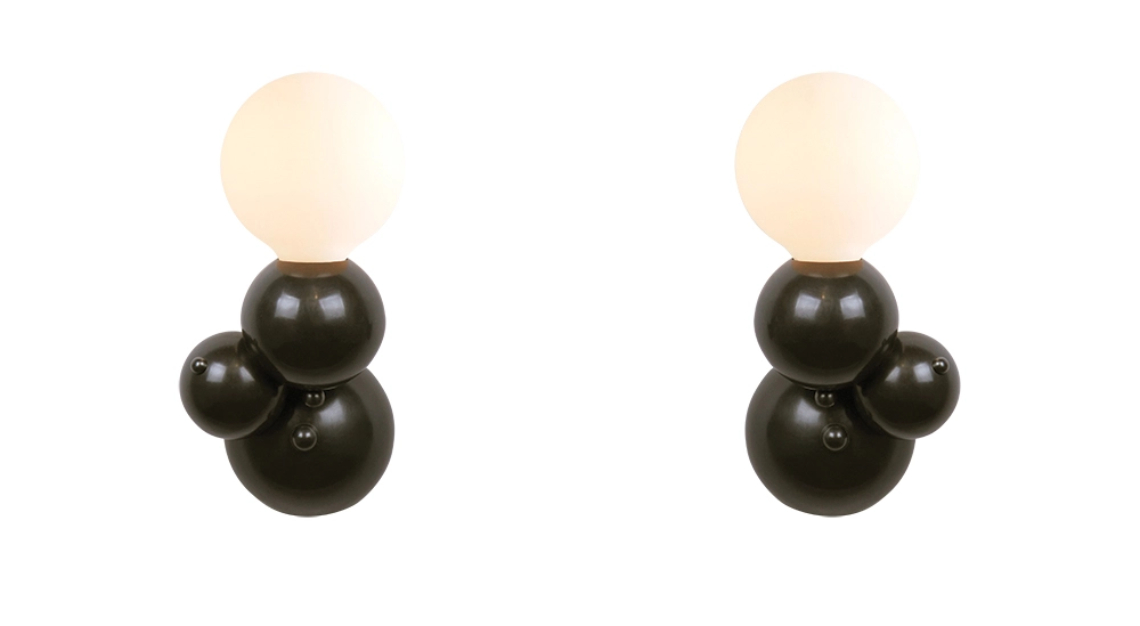 Bubbly 01
Equal parts sculpture and light source, Rosie Li's Bubbly 01 sconces would enhance a room even if they weren't illuminated (makes sense—Li worked at Roll & Hill, the company that produces lights by designers such as Lindsey Adelman, before striking out on her own). Nature is the catalyst in much of her work, and these fixtures are no exception, inspired by soap bubbles and botryoidal hematite, or rather, lustrous black clusters of iron oxide. In oil-rubbed bronze, they certainly resemble the mineral.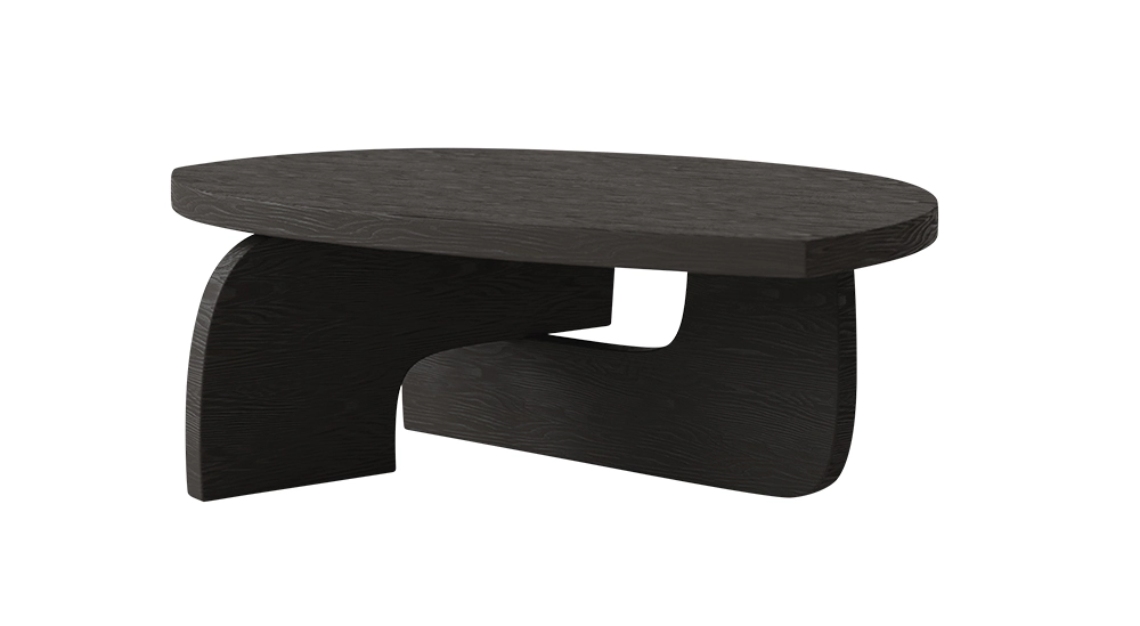 Reef V3
With 'shou sugi ban' surging in popularity (see: the Hamptons wellness retreat named after the ancient Japanese practice of charring wood to preserve it and the 120,000-plus Instagram posts with the coordinating hashtag), it was only a matter of time before it infiltrated interiors, too. Edizione Limitata's Reef V3 coffee table is made of torched cedar planks in curved forms that support a sculpted top. The maker's hand is evident in the surface's irregular shape and the material's natural graining and texture. The Milan-based incubator, led by Simone Fanciullacci, will craft a limited run of 150 pieces complete with a signed and numbered metal plate.
This article was first published on Robb Report USA