To celebrate Game of Thrones' (GoT) 10th anniversary, Fabergé works with GoT's costume designer to honour the house of the dragon
137 years ago, goldsmith Peter Carl Fabergé was commissioned by the Russian Emperor to craft a never-seen-before bejewelled Easter egg for his wife. Today, the House of Fabergé is synonymous with the finest craftsmanship, bearing an unrivalled legacy of decorative eggs as iconic as HBO's multi-award-winning series, Game of Thrones. An evocative collaboration ensued—what else would better honour the Targaryen house than a dragon's egg made with natural diamonds and gold? After all, they are the house of the dragon.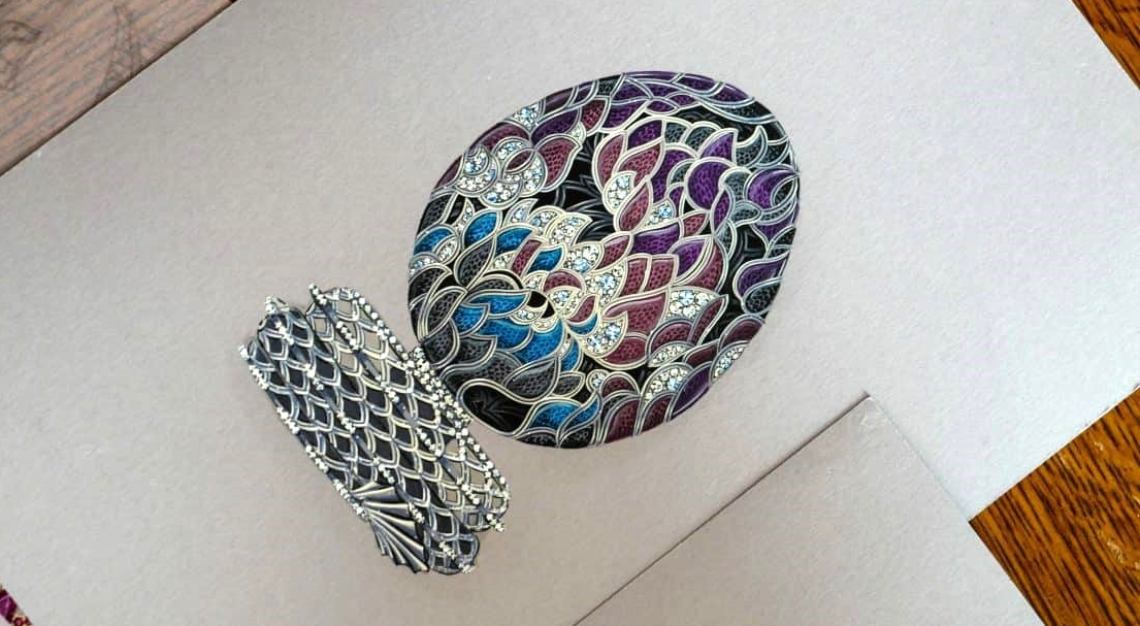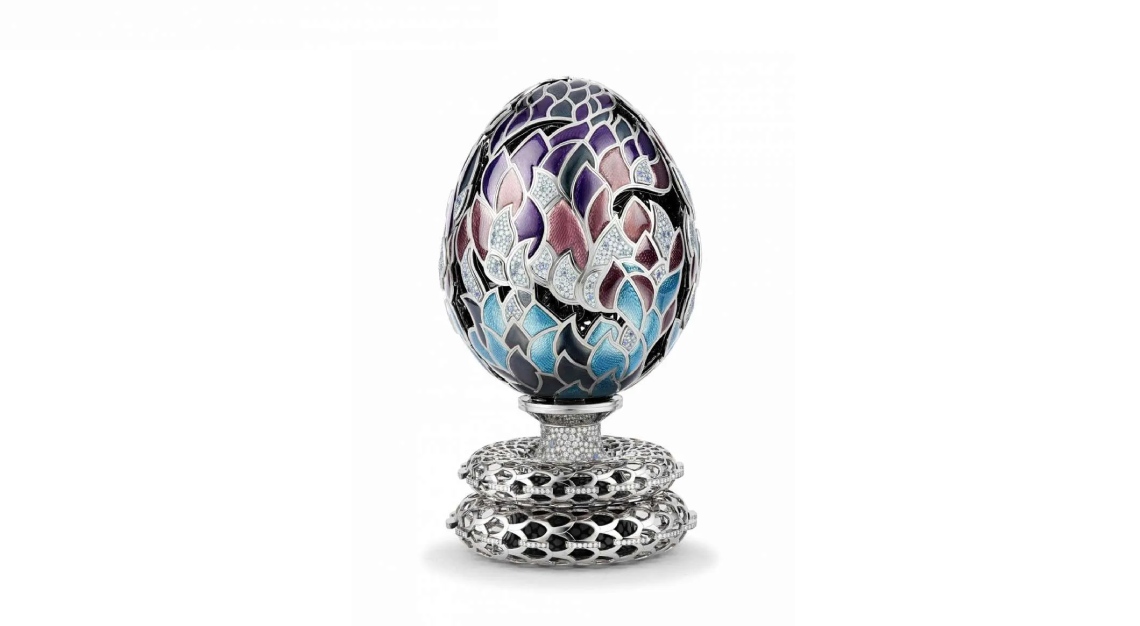 To celebrate Game of Thrones' 10th anniversary, the house's designer, Liisa Tallgren, joined hands with Emmy- and BAFTA-winning costume designer, Michele Clapton, to embark on a mystical journey. The resulting Fabergé x Game of Thrones Egg is a creative coalescence of immaculate artisanship and rich histories, both fictional and not. The one and only of its kind, the handcrafted egg sold for US$2.2 million to an anonymous buyer.
The objet d'art imbues the story of Daenerys Targaryen's reclamation of the Iron Throne, and, as Fabergé's Global Sales Director Bussche-Kessell says, "even the continuation of what could have been." Vibrant and dazzling, the colours in every element are subtle nods to Daenerys's costumes and story arc. From gentle ruby to scintillating sapphire on flame-like enamelled scales, to the brilliant pavé of natural diamonds on 18k white gold, the ornate dragon's egg is unmistakably Targeryan—and unmistakably Fabergé.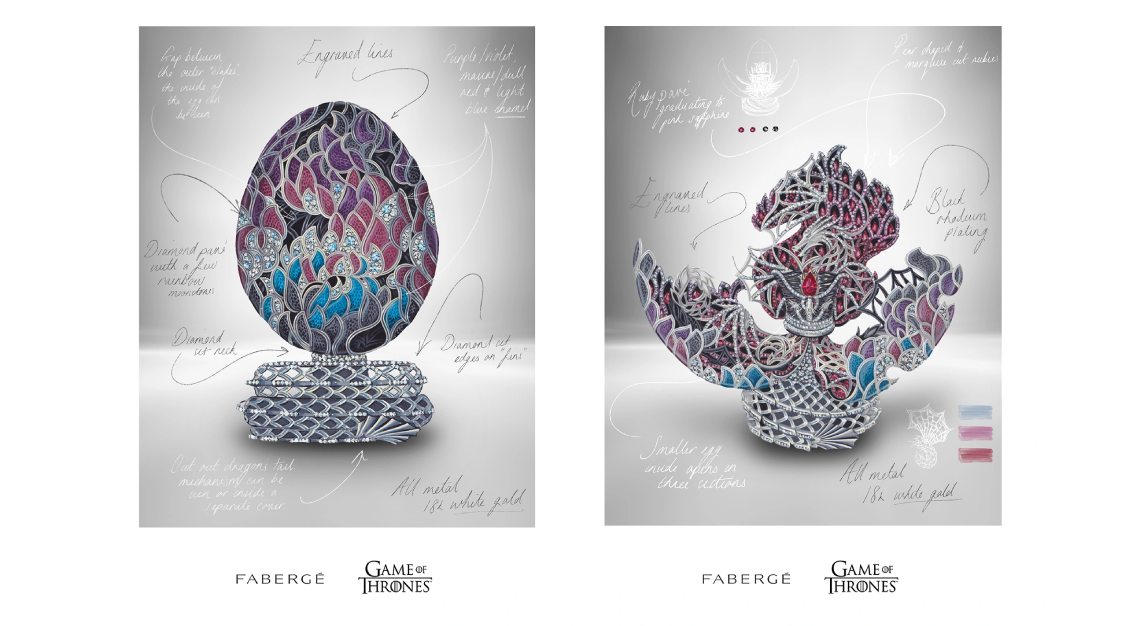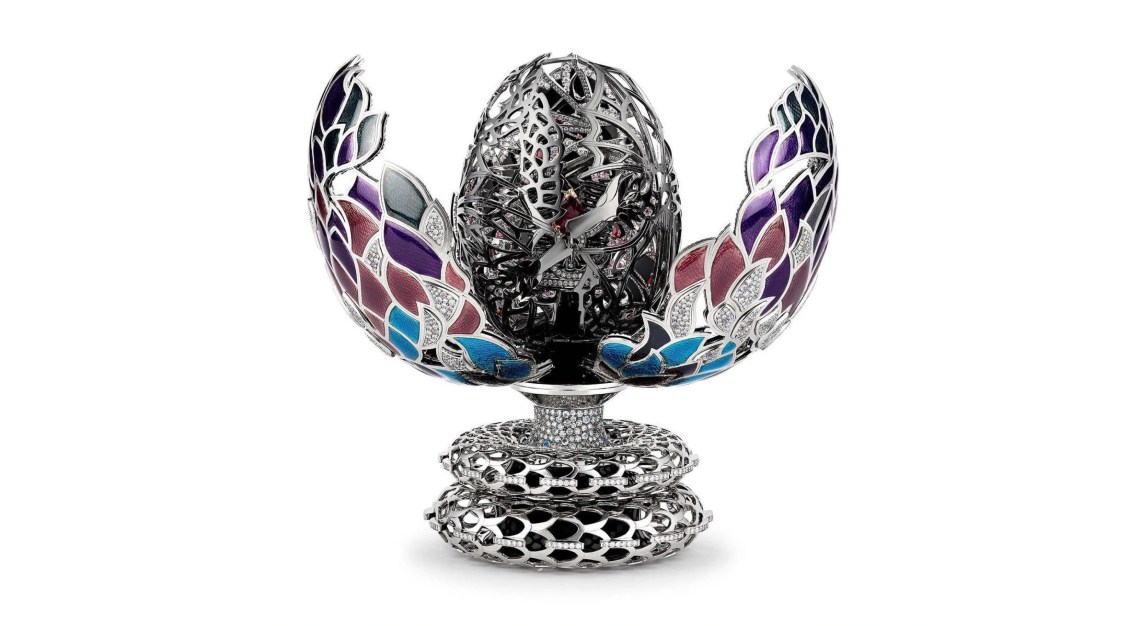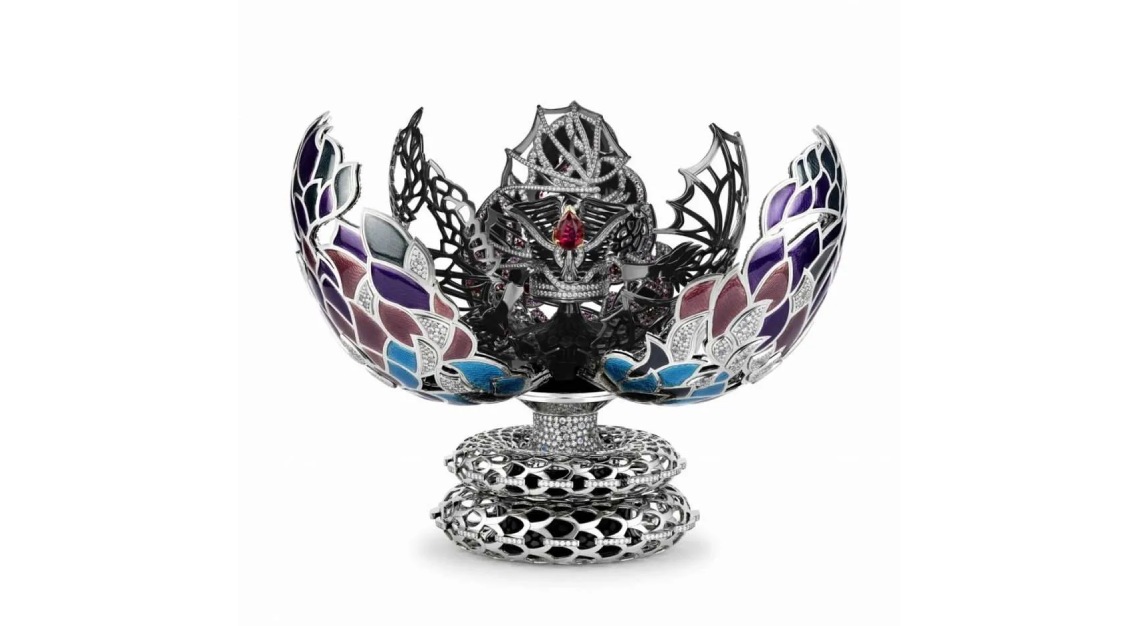 Of course, it's not a Fabergé egg without a surprise—the egg hatches (and this time, without fire). Twisting the base carved like a dragon's tail reveals a trio of intricate dragons in 18k white gold, each representing one of Daenerys's three regal beasts: Drogon, Rhaegal and Viserion. A sleek black rhodium plating further adds to the piece's depth, all culminating into the secret gift nestled between the dragons' wings—an exquisite crown sat atop a glimmering crystal base. A single dragon head holds up a magnificent pear-shaped Gemfields ruby, "[representing] Daenerys, her house colour, and her fierce quest to rule," Clapton illuminates. Set in 18k rose gold, the crown's jewel is removable to wear as a necklace, too.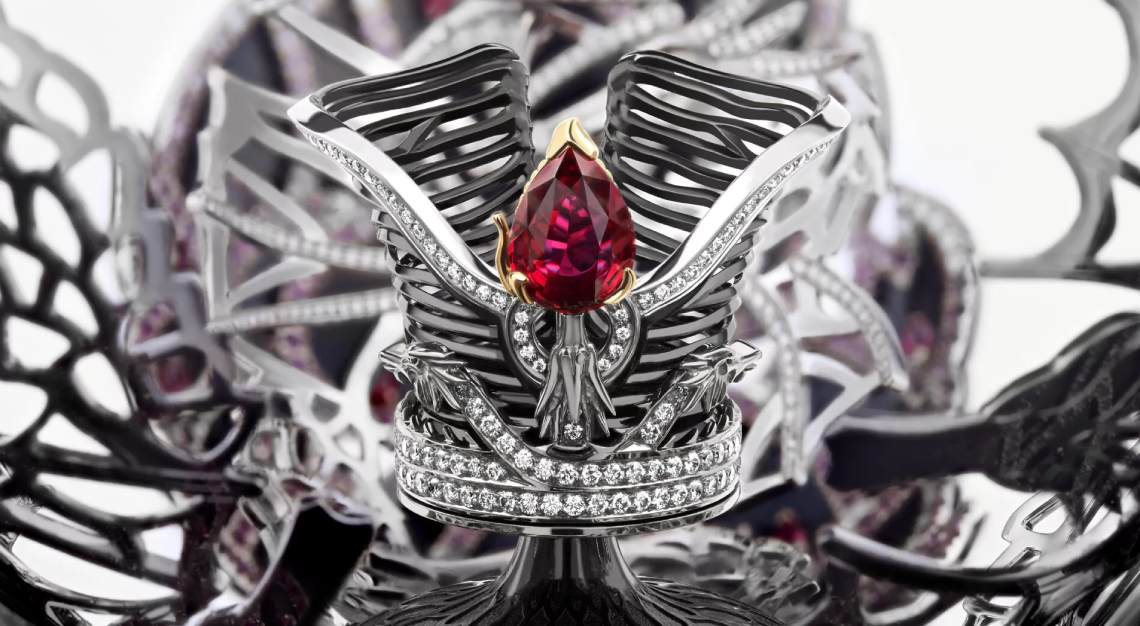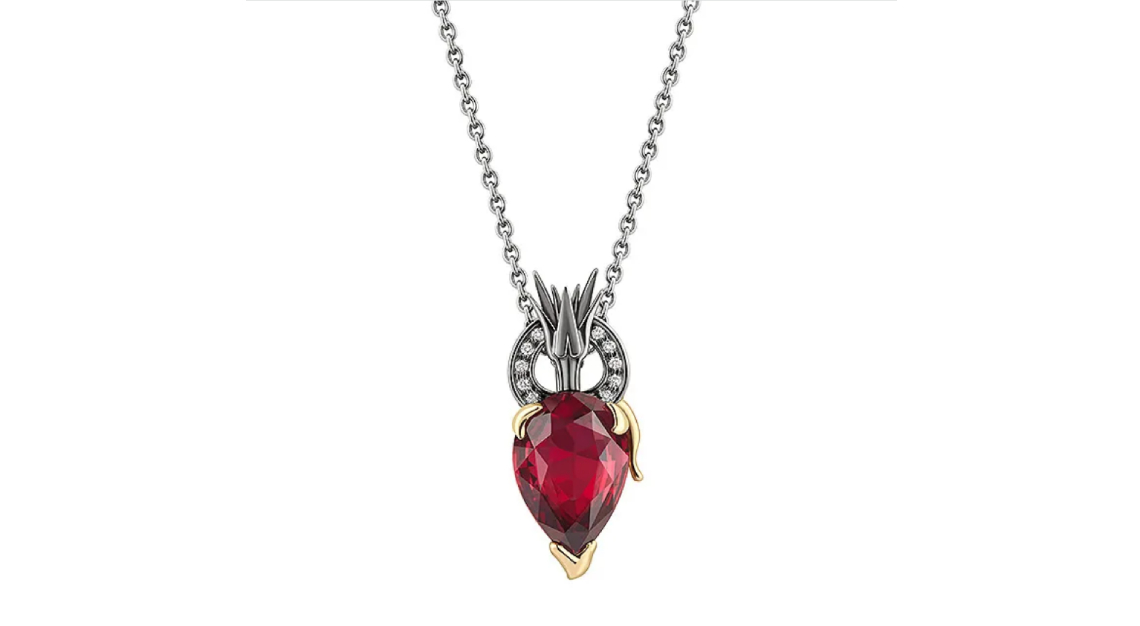 (Spoiler alert) While canon holds a promise unfulfilled, the crown, Clapton reveals, is a "miniature version […] she would have created for Daenerys should she have held the Iron Throne." A toast to Daenerys Targaryen, with a glass of negroni sbagliato in hand.