In this year's Best of the Best, we continue to honour the brands and people who have continued to create covetable products, even in the midst of a global pandemic. Here, we have Cartier win 'best high-jewellery watch'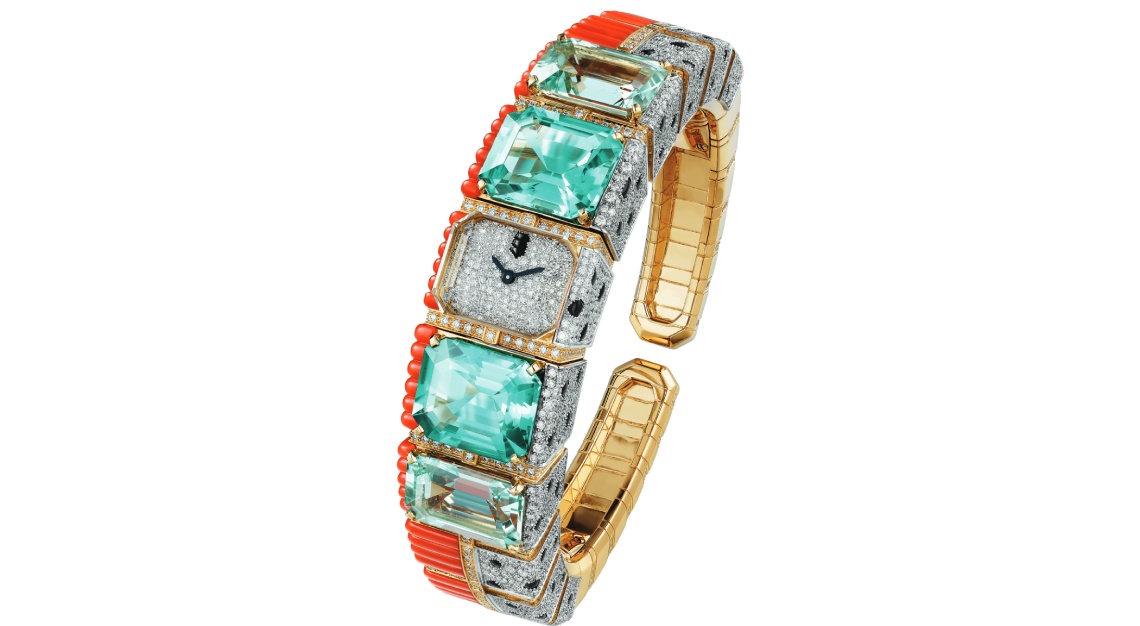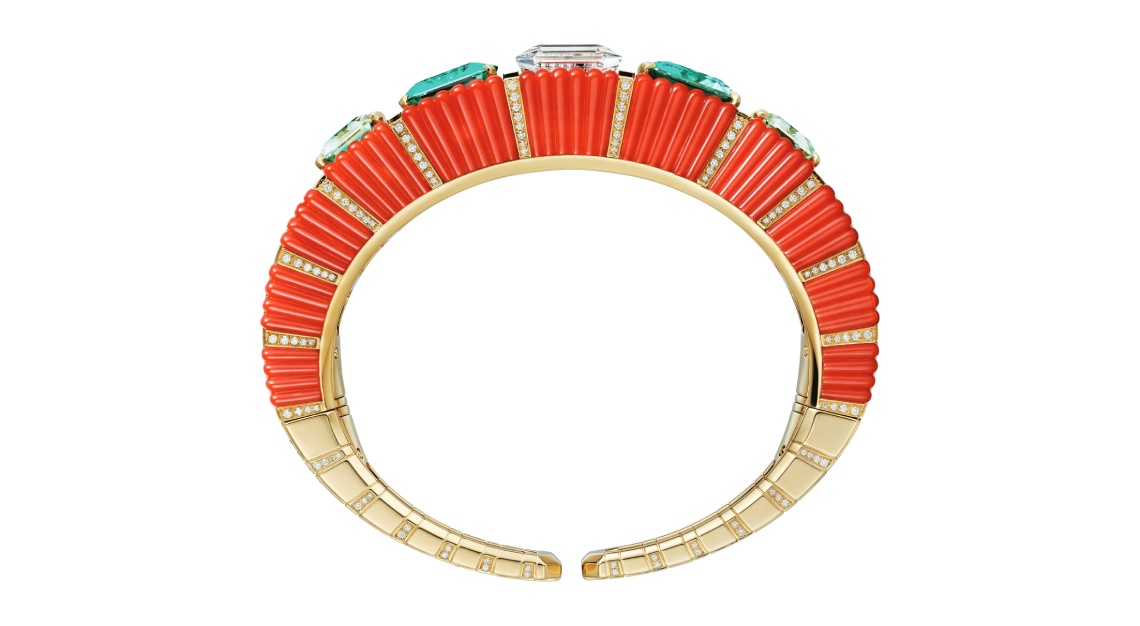 Cartier delivered a juicy new twist on its signature Panthère motif with a timepiece set with two large octagonal aquamarines totalling 12.71 carats, flanked by two octagonal blue tourmalines totalling 20.58 carats. All four come sandwiched between ribbed coral on one side and brilliant-cut diamonds with flecks of onyx on the other. Despite what looks like a watermelon motif, the design inspiration is actually rooted in the history of coral. Traded widely between the Mediterranean and India for centuries, the material was not only prized for its beauty but also thought to ward off harm. Thus, this piece's coral is contrasted with exquisite aquamarines and tourmalines to evoke the striking colour of the sea connecting East and West.
The unusual contrast in materials first bore fruit at Cartier in the '20s under the direction of Louis Cartier, who introduced the spotted-diamond- and-onyx feline Panthère motif in 1914. Among the coral-, onyx- and diamond-set jewels to appear at the French house was a series unveiled at the 1925 Paris Exposition. And when the Great Depression brought new challenges, Cartier began to use semiprecious gemstones, like aquamarine, for the first time. They were a more economical alternative to, say, emeralds, but they also offered a larger variety in geometric cuts, which sized up perfectly with the architectural art deco style of the era.
Introduced last year, this [Sur]Naturel High Jewellery Panthère Tropicale watch is a lovely reinterpretation of Cartier's greatest decades of design.