Cartier's Sixième Sens collection features trompe l'oeil elements and a Meride necklace made of white gold, black onyx, rock crystals and diamonds
As the name suggests, the dazzling, inventive pieces in the collection demonstrate the iconic Parisian maison's unique artistry through striking graphic patterns and spectacular trompe l'oeil elements in a range of rich hues, combining gold and platinum with a breathtaking spectrum of different gemstones.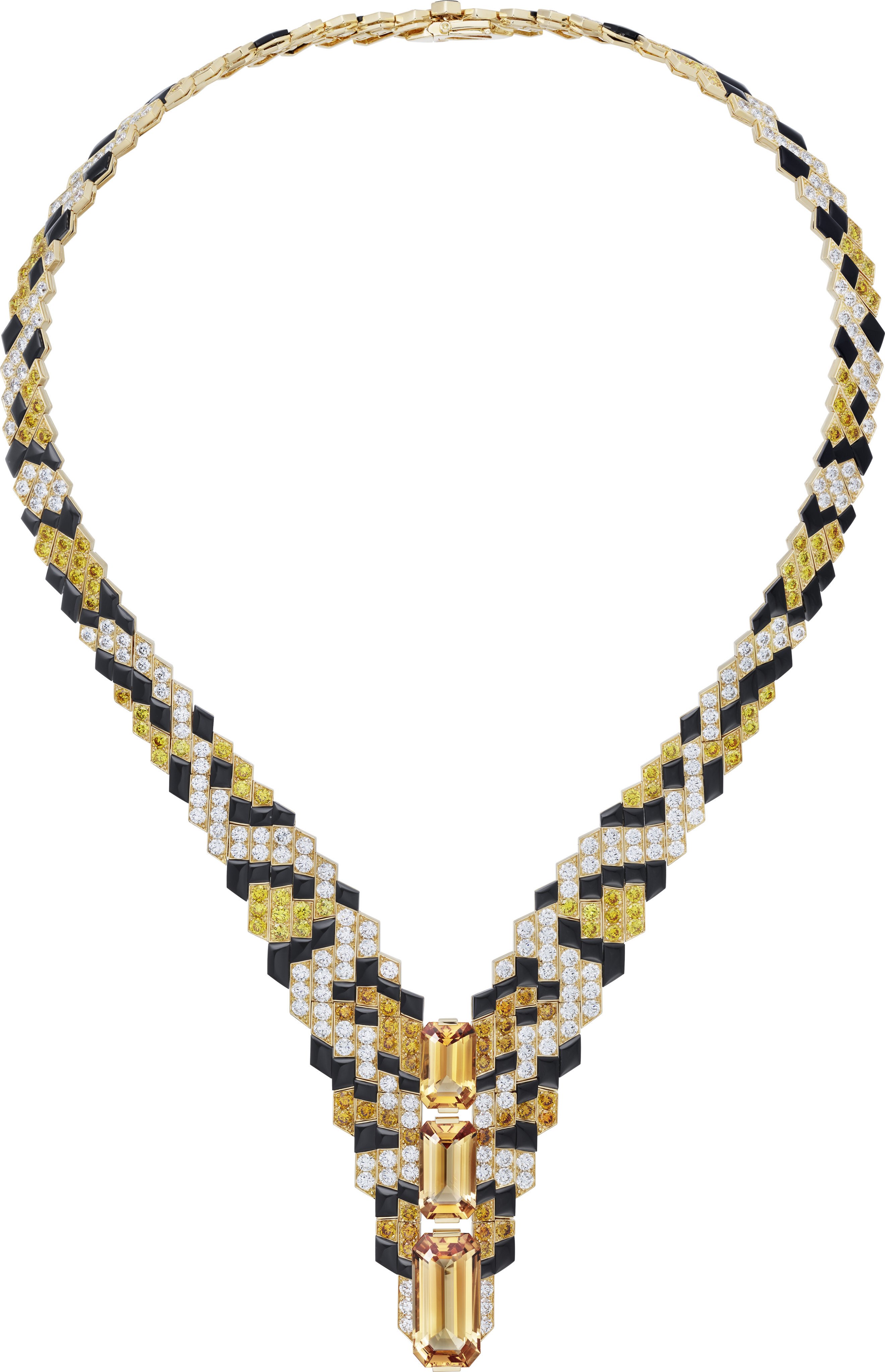 The panther, an icon of Cartier for more than a century, is presented in a head turning new form on the Pixelage necklace, which brings the shimmering beauty of the big cat's coat to life with its unique pixelated effect. The coat is picked out in a stunning stylised arrangement of stones, featuring a trio of faceted golden brown topazes totalling 27.34 carats at its heart, alongside polished onyx and a combination of white, yellow and orange diamonds.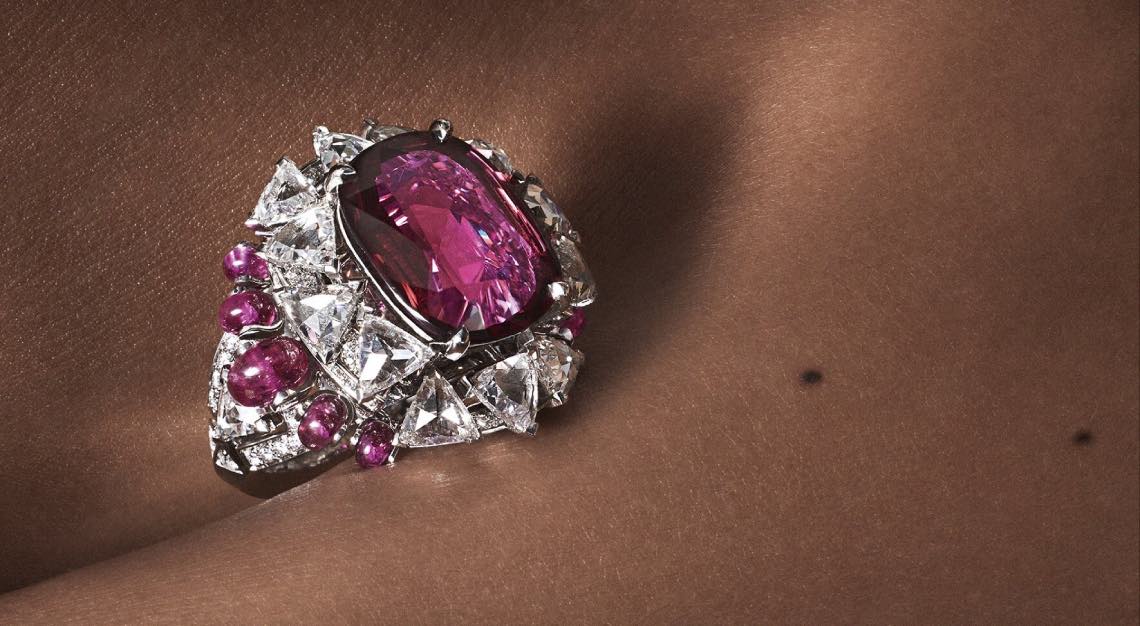 Two of the most coveted precious stones, diamonds and rubies, enhance each other's beauty through their dramatic interplay on the Phaan ring. Thanks to an innovative tiered construction, its central 8.20 carat ruby sits directly on top of a 4.01 carat rose-cut diamond, which refracts light to intensify the ruby's rich colour, framed by triangular diamonds around the outside, alongside spherical rubies and further diamonds.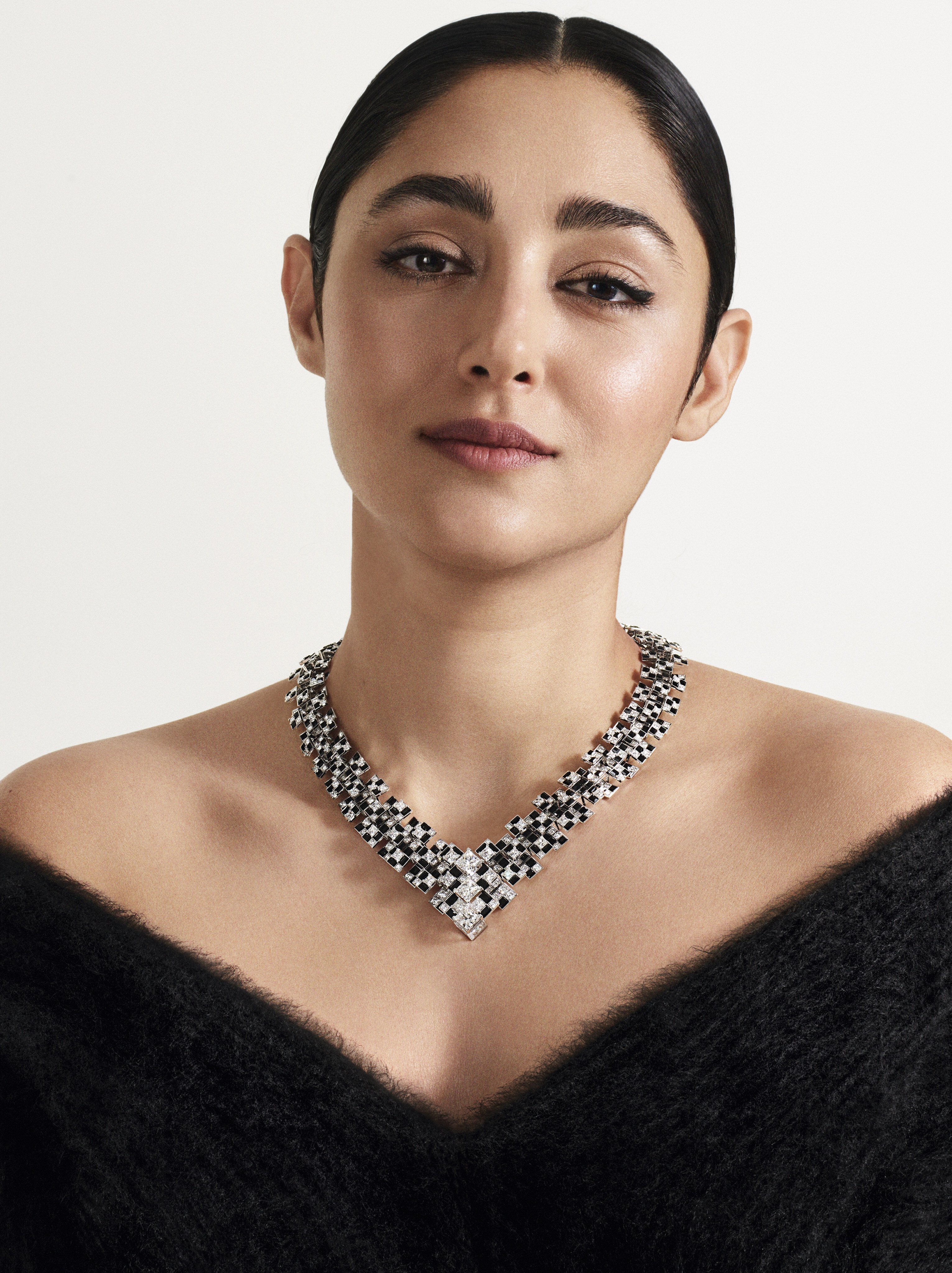 The Meride necklace boasts similar graphic qualities, with a crazy-paved checkerboard pattern formed by an interplay between mirror polished white gold and black onyx, alongside rock crystal and diamonds, with elements mounted at different levels to accentuate the contrast.
The Coruscant necklace is a display of exuberant monochromatic glory, featuring diamonds cut six different ways in a tight braid: kite, octagonal, emerald, triangle, baguette and brilliant. The Alaxoa necklace, meanwhile, resembles a stunning butterfly crossed with the world's most glamorous zip, with emeralds and diamonds threaded onto metal strands and bridges to form a spectacular fan shape. On the Sharkara necklace, white gold, pink tourmalines, garnets, coloured sapphires and diamonds form a rainbow of pinks and oranges, arranged in intriguing combinations of straight lines and curves.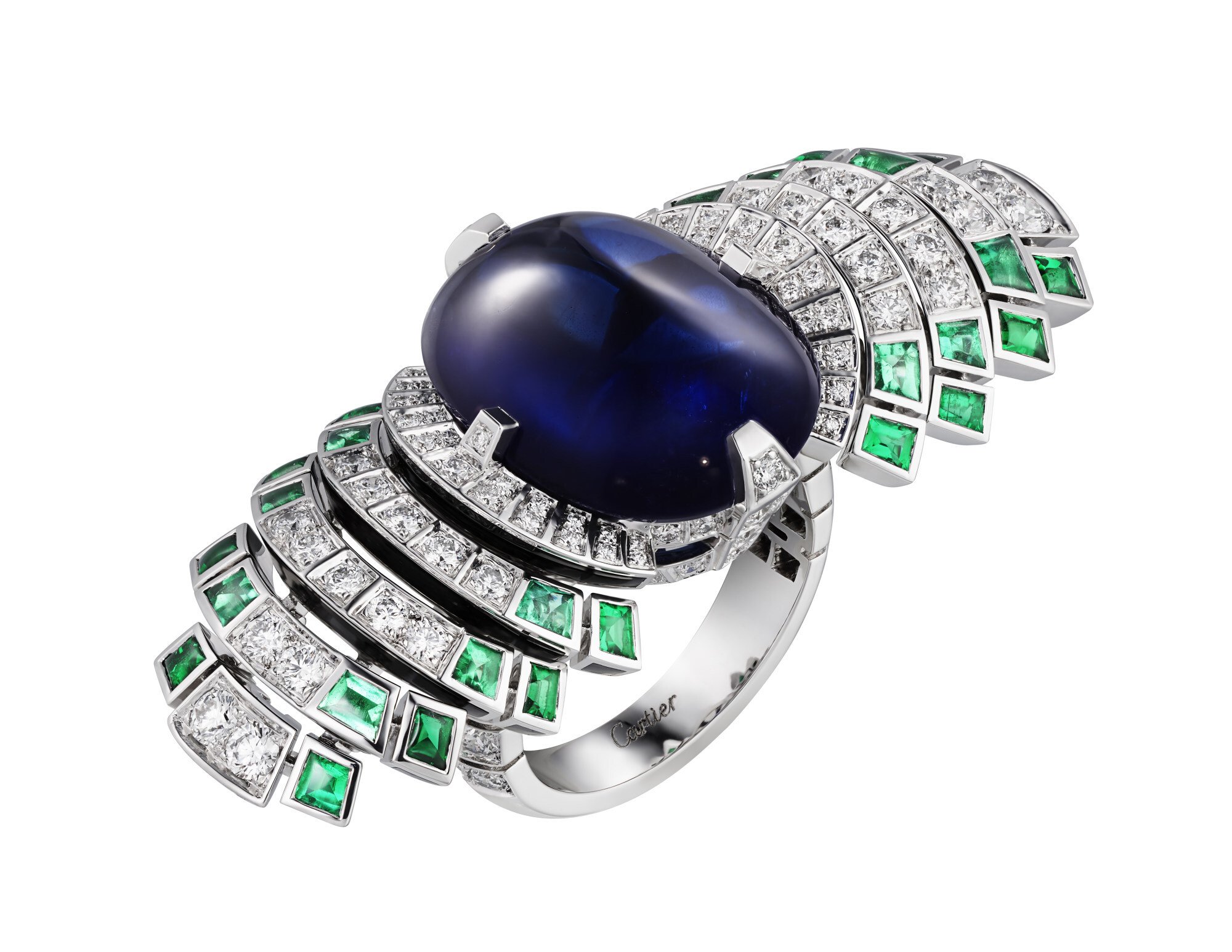 Finally, the Parhelia ring proudly displays a 21.51-carat sapphire cabochon at its centre, surrounded on each side by a striking arrangement of five stacked rows of diamonds and emeralds.
This story was first published on South China Morning Post