Rempapa is an all-day dining restaurant serving some 50-odd heritage dishes of different cultural and ethnic origins
The "grandfather of Singapore heritage cuisine", as he's affectionately known, cuts a tall and striking figure. The vertical gulf between him and the average Singaporean is palpable as he towers above diners at their table, inquiring about the food, thanking them for coming. In another lifetime, perhaps, he could've excelled at the sport of basketball. But as it is, he's the Kareem Abdul-Jabbar of the Singapore culinary scene, and a notable presence on MasterChef Singapore – the closest thing we've got to an NBA finals, if the NBA finals were about food. Great food.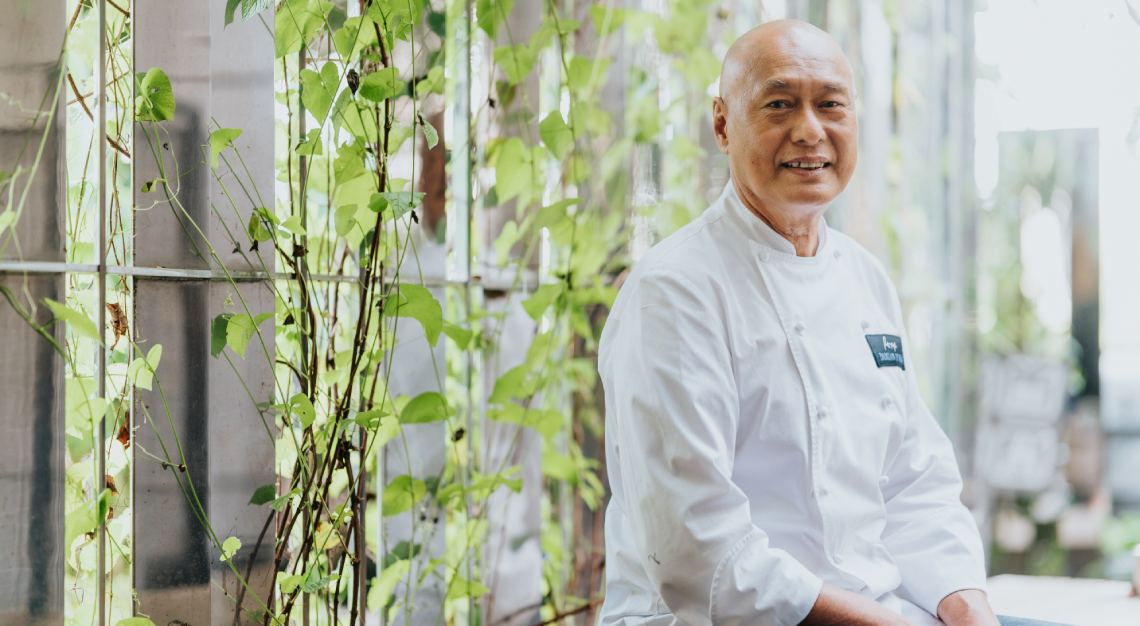 This brings us to the fact that Rempapa, chef Damian D'Silva's latest culinary exploit, is not just about finessing great food. 'Rempa', which is derived from Malay, means "spice paste" – for D'Silva, it's the anchor that grounds the diverse, multicultural cuisines in Singapore, as well as the defining element that elevates each dish at Rempapa into a medley of robust aromas and flavours. And as for 'papa', I think that goes without saying.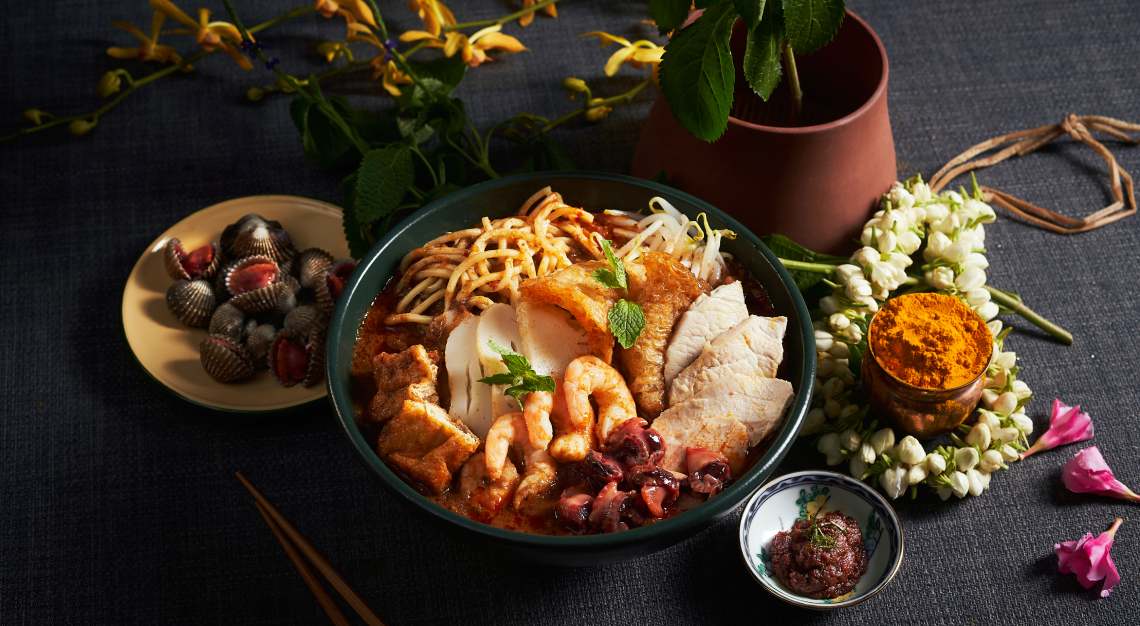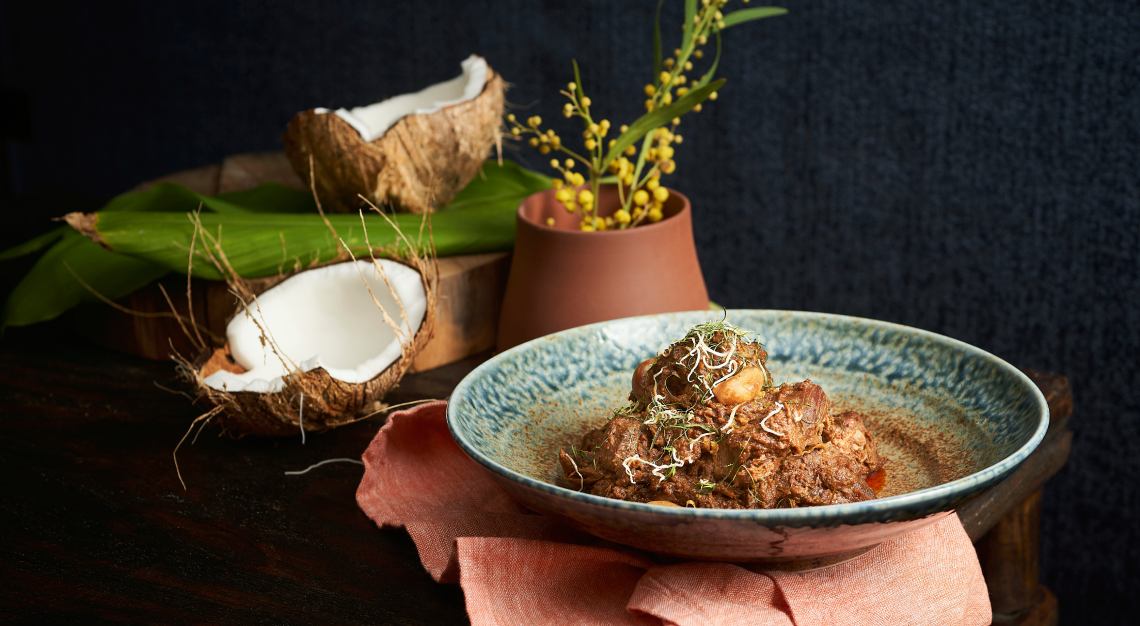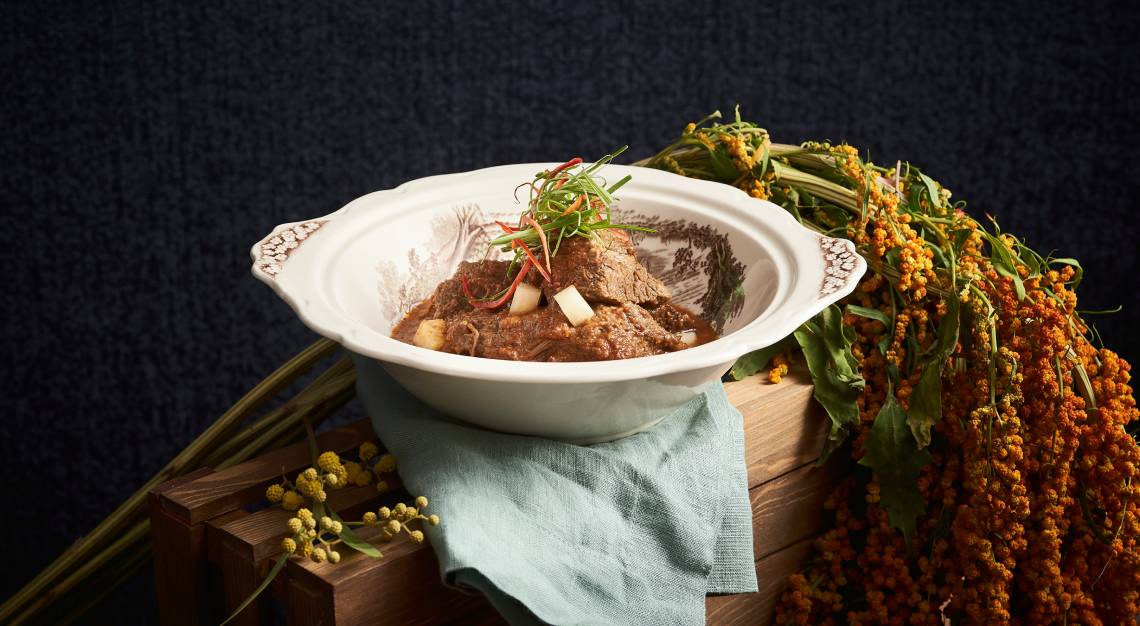 A slurp of Seafood Curry Mee, laden with boiled prawns, fresh cockles and tau pok (fried bean curd), delivers a prickling heat – not the type of onslaught that overwhelms and scalds the senses, but more of a dance on the tip of the tongue that entices and reels one in for more. The same could be said of Lamb Leg Rendang or Baca Assam – a tangy, lesser-known Eurasian beef brisket – both of which are notoriously tedious in terms of preparation, requiring a rich blend of spices and herbs (think dried chillies, galangal, candlenut, lemongrass, Indonesian bay leaf and so on) before being patiently slow-cooked till tender.
Undergirding D'Silva's undying commitment to preserving – and enhancing – local heritage cuisine, is the fact that food plays a significant role in shaping our sense of cultural and national identity. "If our heritage and the cuisine it embraces is forgotten, it will forever be lost", he laments. "People call me 'the grandfather of heritage cuisine', cooking [the] recipes of my forefathers. But I don't want to stay still. That's what Rempapa is all about… to champion heritage cuisine to a level where someone younger can carry [it] on to the next level".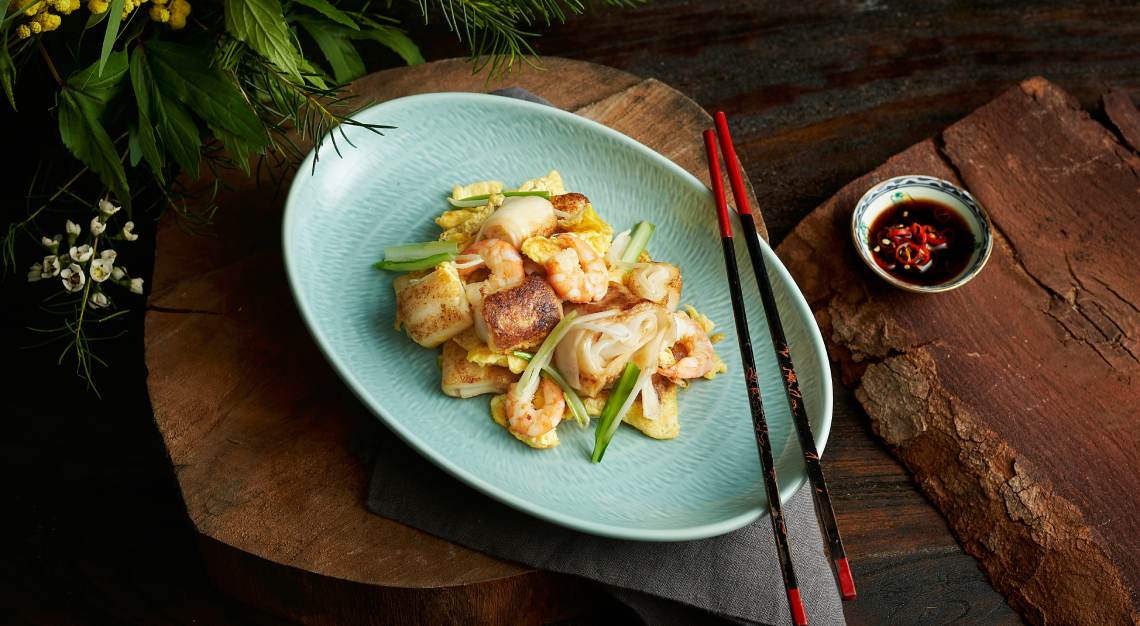 This entails drawing in and catering to the palate of a potentially younger crowd that's less attuned to the virtues of local heritage cuisine, in perhaps the same way a technophobic Gen X might feel stranded on Tik Tok. Fried Chicken Curry Rice, for instance, is D'Silva's take on the ubiquitous Japanese curry rice found in almost any shopping mall in Singapore. The difference being that this fragrant curry expresses hints of cumin, turmeric and Kashmiri chilli powder, accompanied by cuts of crispy, deep-fried kampong chicken thigh that's been seasoned in a 12-spice house-made masala blend.
In another sense, championing heritage cuisine can also mean providing younger chefs with tutelage and a space to shine at Rempapa. As is the case with Ah Seng, a promising young chef hailing from Penang, whose Stir-Fried Chee Cheong Fun is infused with 'wok hei' and is a veritable hit at my table. His Slow-Cooked Belly Pork with Ah Seng Sauce is light, slightly sourish and served chilled, the thin slices of pork belly coated in a mildly spicy sauce made with Szechuan peppercorn and five-spice powder.
But there are only so many ways that heritage cuisine can be reinterpreted and redefined, without being tainted by sacrilege. Sure, the old ways aren't necessarily always the best, but they're still the tried and tested. At the end of the day, you've got to bring people back to their roots – D'Silva understands this, and does so by striving to retain the integrity of each dish.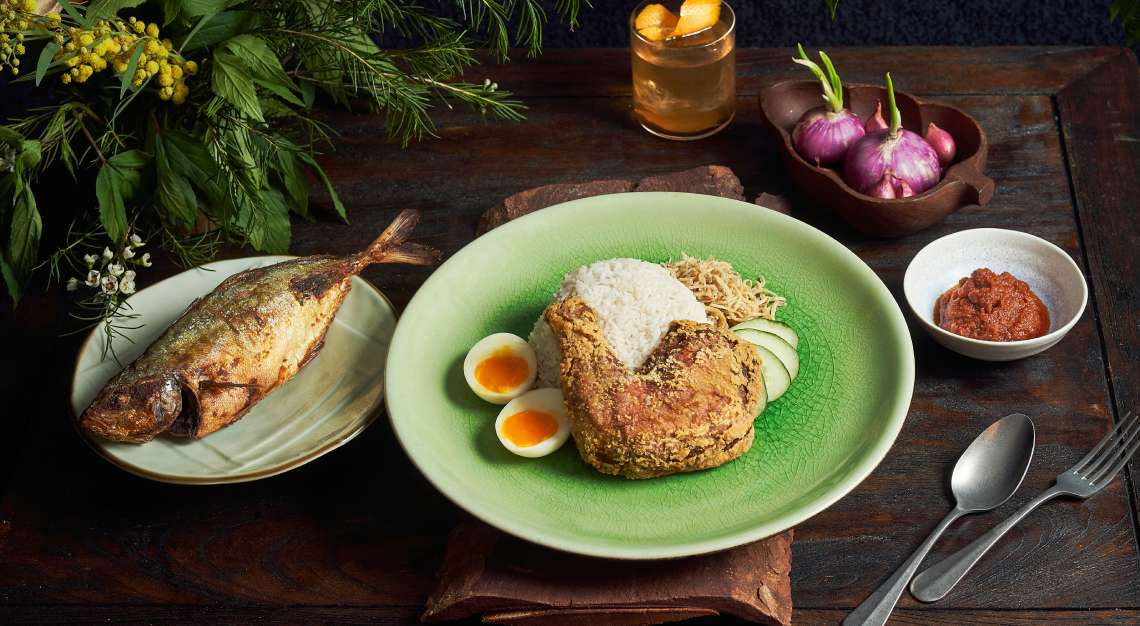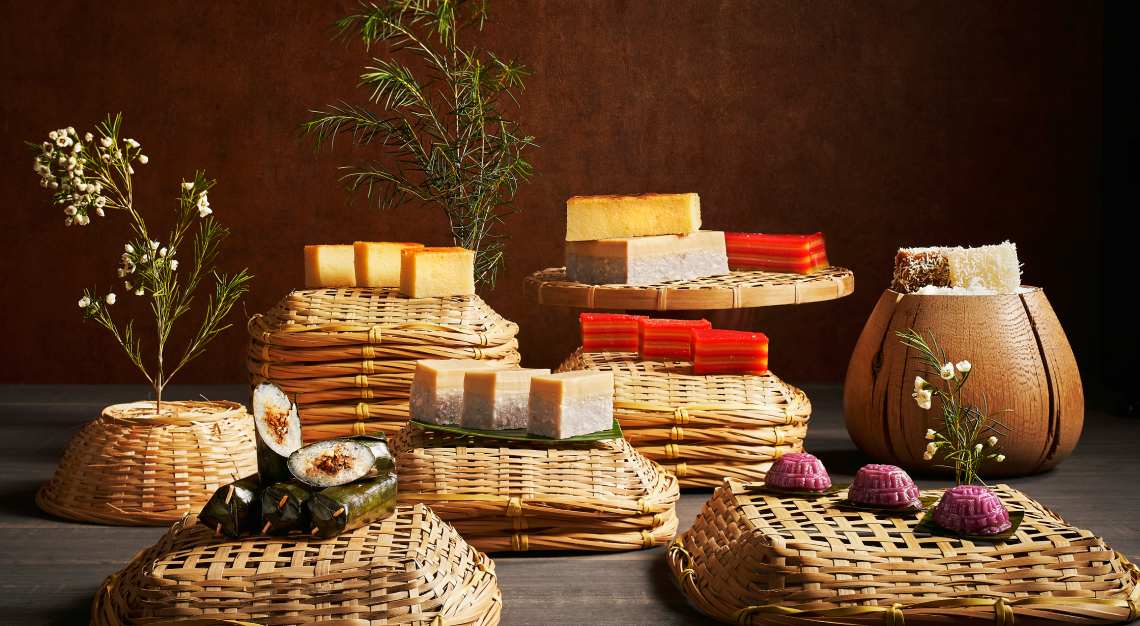 Case in point: The humble Nasi Lemak. Substituting the traditional broken rice for jasmine rice, the same laborious cooking process is nonetheless implemented and executed to a tee. The rice is first soaked in water overnight, before it's drained and steamed dry. It's then steeped in fresh young coconut milk and steamed an additional three times, imbuing it with flavour and texture. At Rempapa, you can opt to have your nasi lemak with chicken thigh that's been seasoned in a dry rub and deep-fried twice, or pan-fried local selar fish, supplemented by a zesty sambal.
Befitting a chef of his calibre, D'Silva's repertoire is extensive, evinced by the wide variety of dishes featured on Rempapa's menu. A good way to experience this would be to head down with a few friends and order one of just about everything – though you do need to save space for the delectable Kueh Platter. Even better, go for the Chef's Menu and D'Silva himself will present you a heritage feast in the comfort of Rempapa's private dining room, which seats up to 10 guests.
An all-day dining concept that plates you nigh forgotten heritage dishes of Peranakan, Eurasian, Indian, Malay and Chinese influences – and that by a chef passionate about the cause and who truly knows his stuff? Where else but Rempapa?
Make your reservations here
Rempapa
2 Paya Lebar Road
01-01/02/03 Park Place Residences at PLQ
Singapore 409053
Tel: +65 9459 1603