North Miznon comes to Singapore
Israeli MasterChef judge and restauranteur Eyal Shani has opened the doors to Asia's first North Miznon restaurant — an encore after the roaring success of casual pita bread joint, Miznon, in Singapore.
Hailing from Tel Aviv, North Miznon Singapore joins its international counterparts in Vienna and New York to offer a modern Israeli dining experience to food lovers and – let's be honest – travel-starved foodies like us.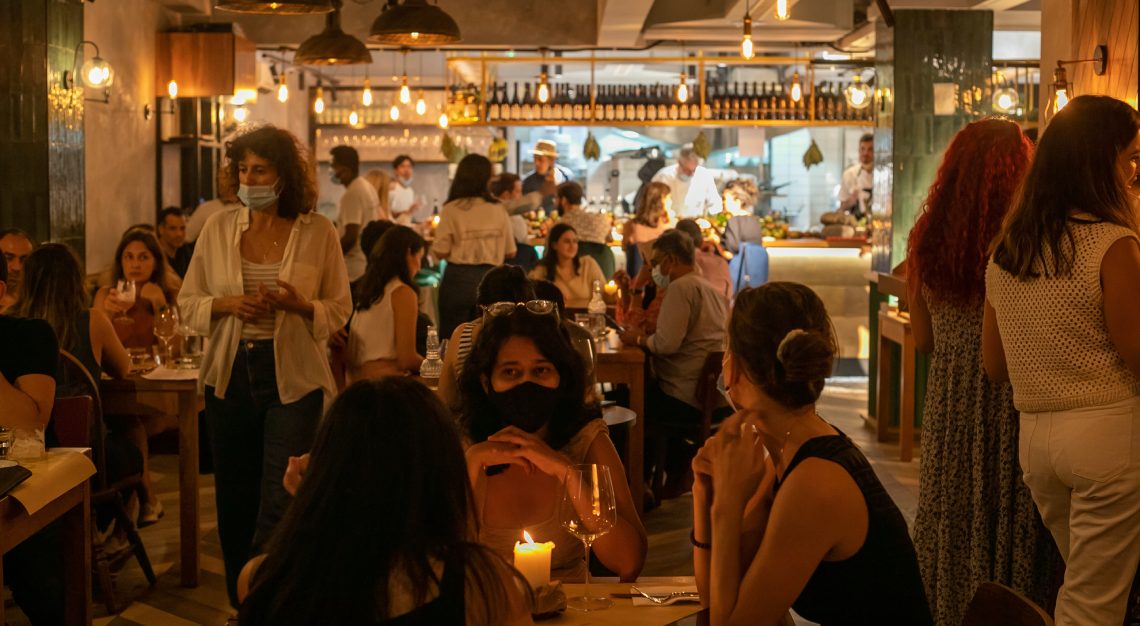 The vibe
Stepping through the olive doors and into the buzz of the restaurant made it seem like we have just woken up from a long coma. Music in a restaurant? A varied choice of seating without the garish, obtrusive social distancing stickers? Could it be that the world crippling pandemic was nothing but a figment of my tired imagination?
The cacophony of sounds from the show kitchen, mixed with lively chatter from diners snapped me back to reality. Well, that, and the arresting aroma of freshly baked focaccia.
We were shown to our table in a quiet corner of the restaurant, but not too far from where the action was happening in the show kitchen. It was the perfect spot for the introvert with a bad case of FOMO. 
If you prefer to be in the thick of it, do ask to be seated at the bar. These are front row seats to culinary and mixology magic, and you are lucky, you will get to cheer along with the team when a careless diner breaks their wine glass.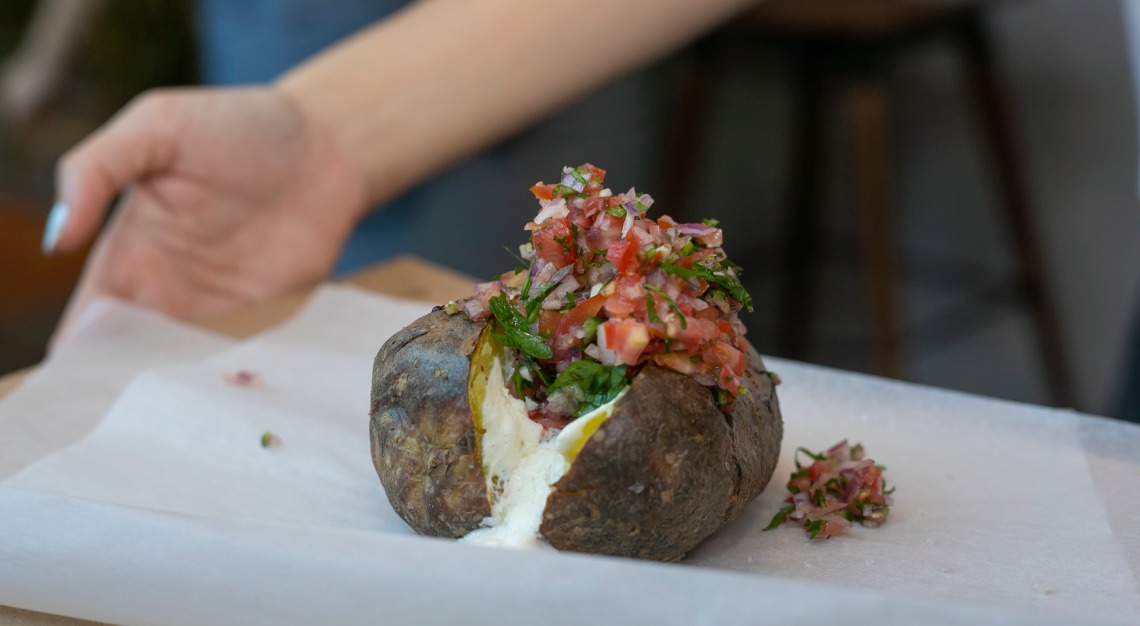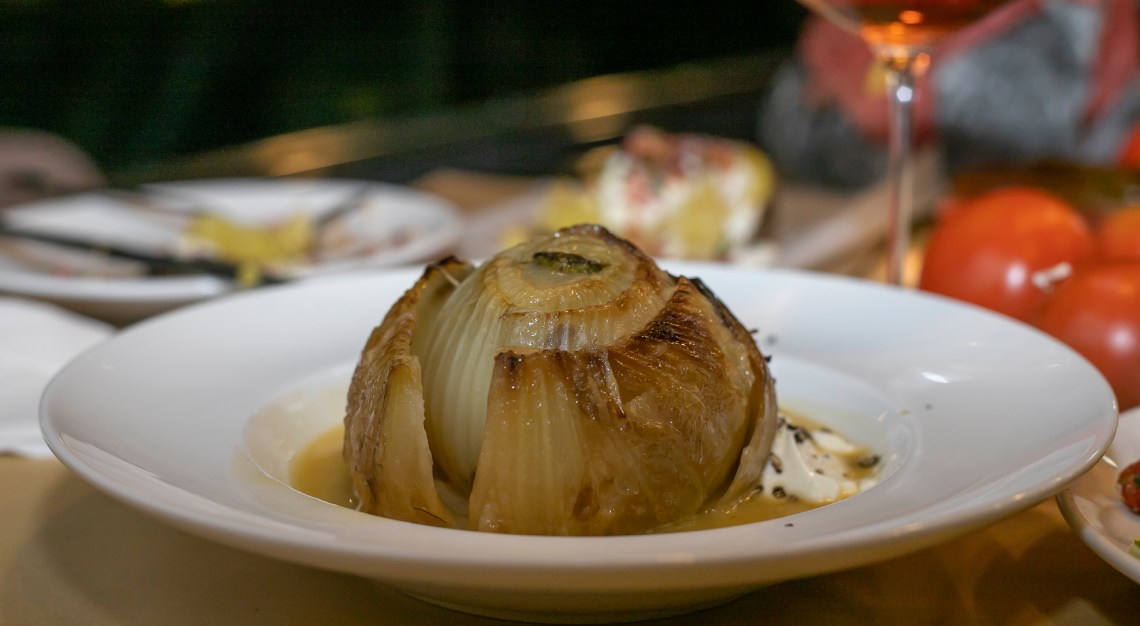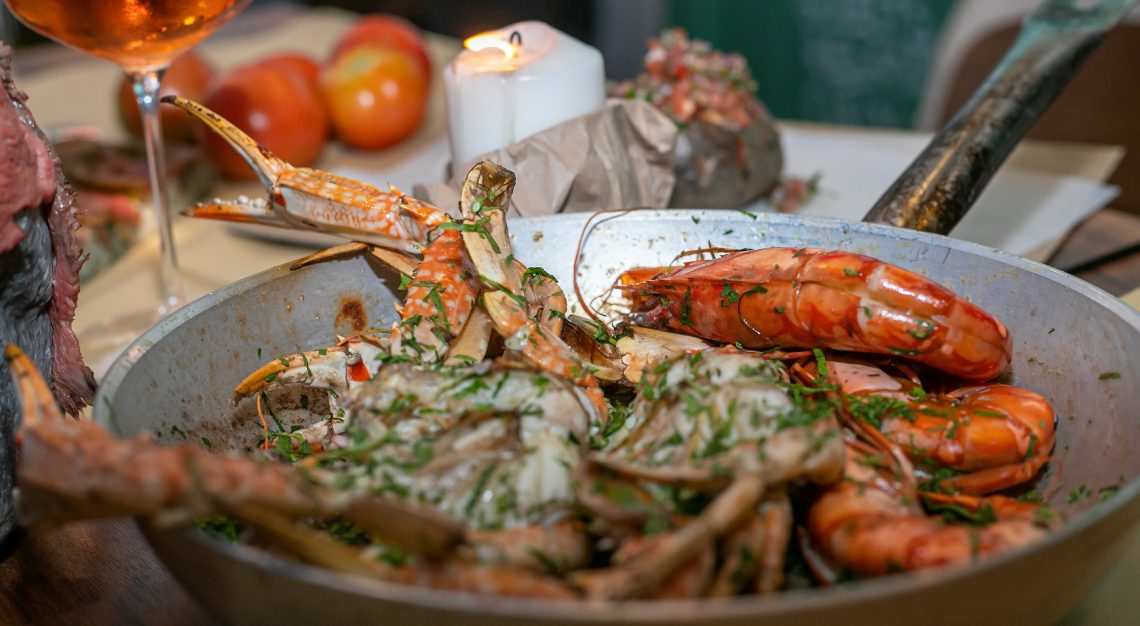 The food
The ever-changing menu is decided on each day at the market by the chef. Like they do at Miznon, they have kept the philosophy to keep seasonings light, and to coax complex flavours from simple ingredients.
We started off with the Burning Yellow Potato filled with sour cream and topped with an à-la-minute salad comprising of onions, tomatoes, cucumbers and parsley. It was surprisingly refreshing, with a taste profile differing completely from its doppelgänger, the jacket potato. 
The Fennel Bulb is slow-roasted and lightly dressed with extra-virgin olive oil and sea salt. It is tastefully caramelised and its juice, mixed in with a dollop of sour cream makes for a light dip. 
The Humus! topped with prawns in buerre noisette was outstanding. The unlikely pairing of prawns with hummus warmed its way into our hearts with its buttery and smooth creaminess. Equally to die for is the house focaccia – freshly baked and packed with flavours from tomatoes, herbs and creme fraiche, the piping hot bread made its own entrance from out of the oven and onto the cutting board, where it was chopped into pieces with a cleaver almost theatrically.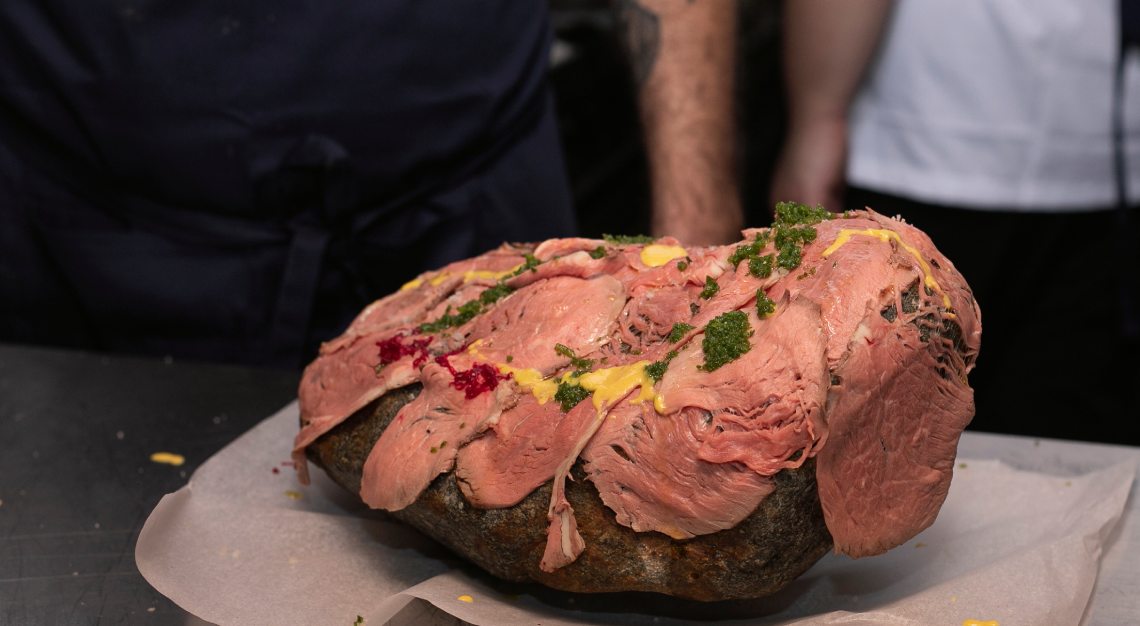 Served on a rock, the Roast Beef Carpaccio was more of a feast for the eyes than for the tastebuds. Though the green chillies added zest to the beef, it became overwhelming after a while. More hummus and prawns, please. 
At this point, we were coming close to our limits. The menu had more to offer, but what's a night out without dessert? 
Take your pick from a selection of six, or have a little of each via the Cardboard mix (S$19 per head). This will include the Crème Caramel, gluten-free Naked Chocolate Cake and the Malabi, a North Miznon signature that's a milk pudding topped with a syrupy strawberry and pistachios.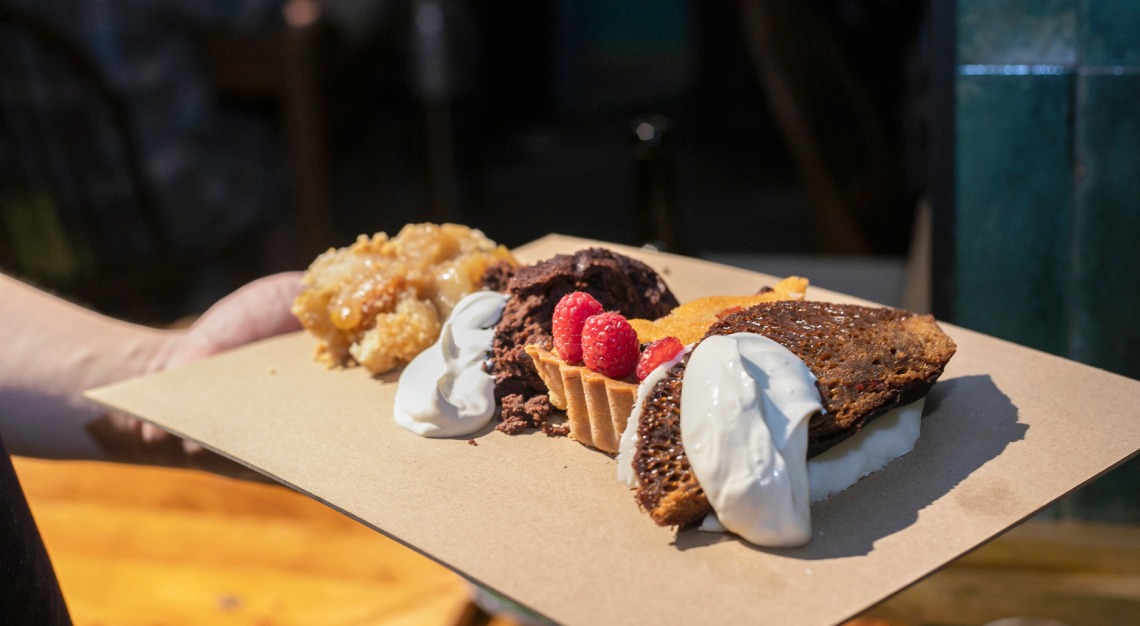 All in all, the experience was pleasant, you can feel a lot of passion emanating from the kitchen and staff. The food was slightly overpriced (think S$21 for a spud), but if you are looking for something different from the local restaurant offerings, this place is worth a shot. 
North Miznon
110 Amoy Street
01-01
Singapore 069930
Tel: +65 8028 5204