The Chopard Alpine Eagle features the eco-friendly Lucent Steel, a pricey alloy that gleams with a shine that's as good as gold
History has a way of repeating itself but that feeling of deja vu can occasionally be quite welcome, as it was in the case of Chopard's new yet not unfamiliar Alpine Eagle collection. If you've been a watch connoisseur since the '80s and a fan of Chopard's gold and diamond-set creations, you might remember a curious watch known as the St. Moritz. Maybe you liked it, maybe you didn't – those bezel protrusions did take some getting used to – but the St. Moritz had been Chopard's first steel timepiece and a passionate tribute to the mighty Swiss Alps.
So Alpine Eagle is a modern interpretation of St. Moritz. It is a piece of Chopard history imbued with contemporary sensibilities and updated with the maison's latest horological accomplishments. Chopard did away with those gnarly bezel protrusions but kept the exposed screws since they performed a functional role by keeping the case watertight. More importantly, all eight screws are set harmoniously at a tangent to the round bezel – a sure mark of haute horlogerie.
But why Alpine Eagle? As an independent family-owned maison, Chopard's creations are closely tied to the people behind the brand. Co-president Karl-Friedrich Scheufele, an avid hiker and skiing enthusiast, wanted to make a watch that embodied the power, spirit and serenity of the Swiss Alps. Scheufele was an early supporter of the Alp Action Programme started by Prince Sadruddin Aga Khan in 2000, and he is a founding member of the Eagle Wings Foundation, dedicated to preserving the natural beauty of this unique alpine landscape.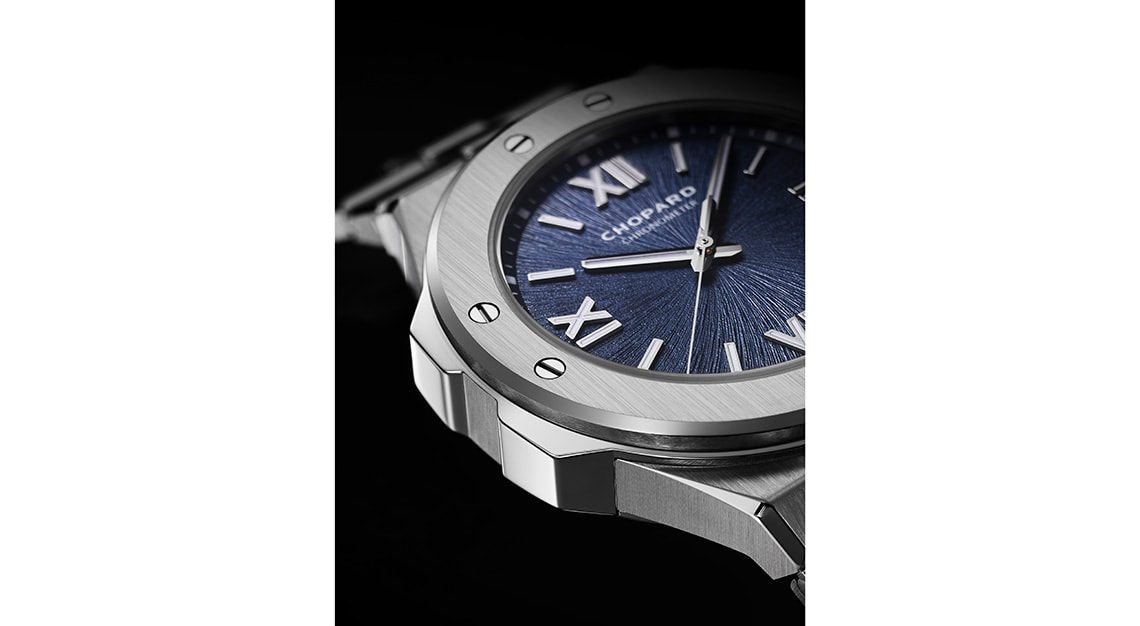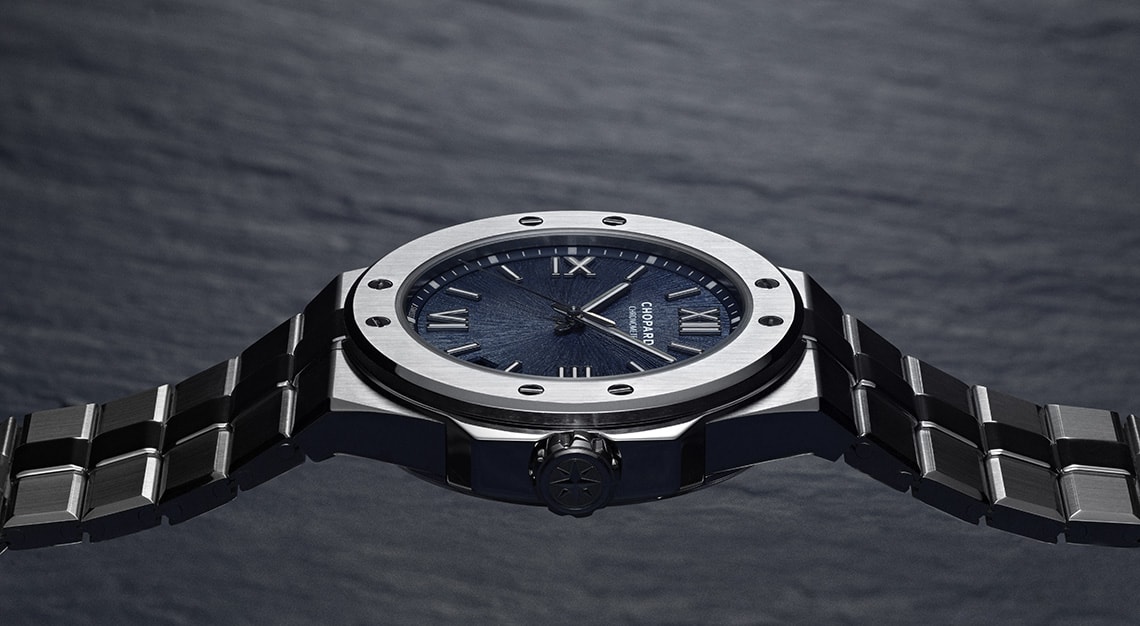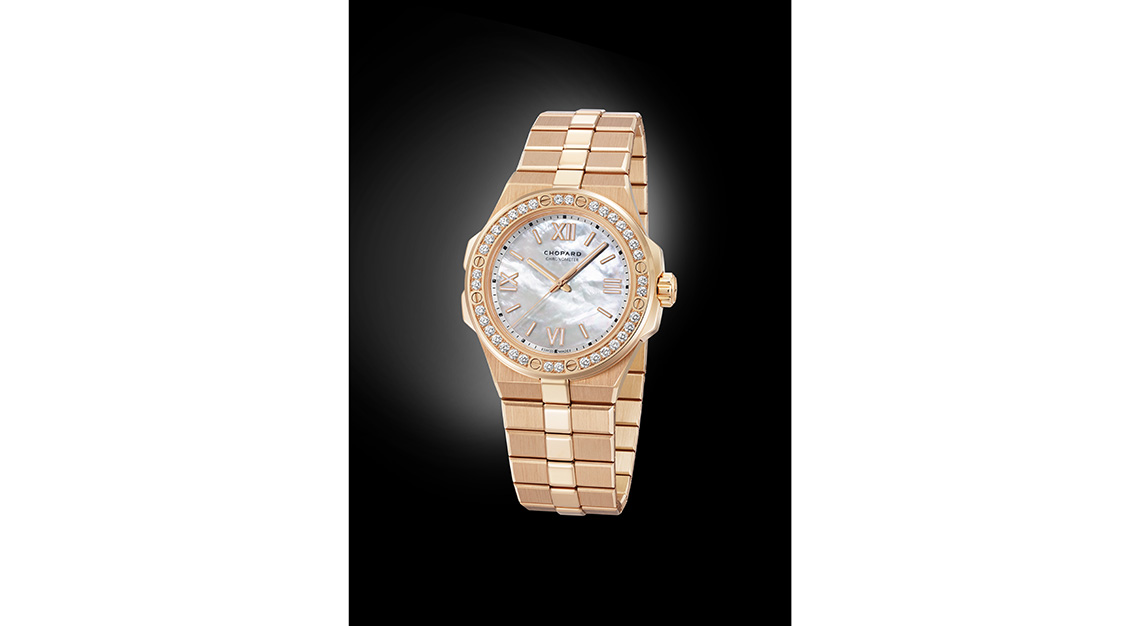 Scheufele and the rest of the Chopard family are also leading eco warriors in the watch and jewellery industry. They were the earliest advocates of responsible mining and have since 2019 successfully committed to using only Fairmined Gold. With Alpine Eagle, Chopard begins a new chapter that introduces an extraordinary eco-friendly material called Lucent Steel A223.
Unprecedented in haute horlogerie, Lucent Steel A223 comes from recycled steel. The processes involved in making Lucent Steel are more exactly specified and far longer and more complicated than those of regular steel. It also incurs much higher wear and tear on the machining tools, making it more expensive than regular steel. But Lucent Steel offers some truly remarkable qualities.
Through a specially calibrated re-smelting process which took four years to industrialise, the alloy becomes comparable to surgical steel which is hypoallergenic and therefore dermo-compatible. The A223 refers to its Vickers rating, 223, which is 50 per cent more resistant to abrasion. Lucent Steel also has a superior homogenous crystal structure, so it is much purer than conventional steel. Lucent Steel has a brighter and more brilliant shine that's comparable to gold. And because the alloy goes through such a complex manufacturing route, Chopard doesn't make a lot of it, so it's literally rarer than gold.
Dressed in Lucent Steel, Fairmined gold or bicolour steel and gold, the Alpine Eagle collection is a culmination of everything a watch connoisseur loves about Chopard: a beautiful story, exceptional watchmaking and love for the environment. It's athletic with the right amount of elegance and inspires you to be the change you want to see in this world.