CEO of Chopard Parfums, Patrizio Stella, shares with us the obstacles of running a sustainability-driven fragrance line, and the rewards that come with it
There is a saying that a dish, or a meal, is best prepared when it's 'cooked from the heart'. But of course, use of the popular metaphor isn't just restricted to the kitchen – it has proven to be applicable to the realm of fragrance-making as well. So what makes a good bottle of perfume? For Chopard Parfums, it's not just about traversing some of the world's most extreme boundaries in pursuit of rare, expensive ingredients. The luxury perfumer also prides itself on adopting sustainable practices for its creations, and this is exemplified throughout the new Garden of Kings collection.
The series of four masculine luxury fragrances – Agar Royal, Aigle Impérial, Nuit des Rois and Or de Calambac – is Chopard's unique reinterpretation of the world's most extravagant oud, Oud Assafi. But what goes into the curation of a sustainability-driven luxury fragrance collection, and what are some of the challenges that come with it? CEO of Chopard Parfums, Patrizio Stella, gives us an inspiring and insightful run-through of the planning process.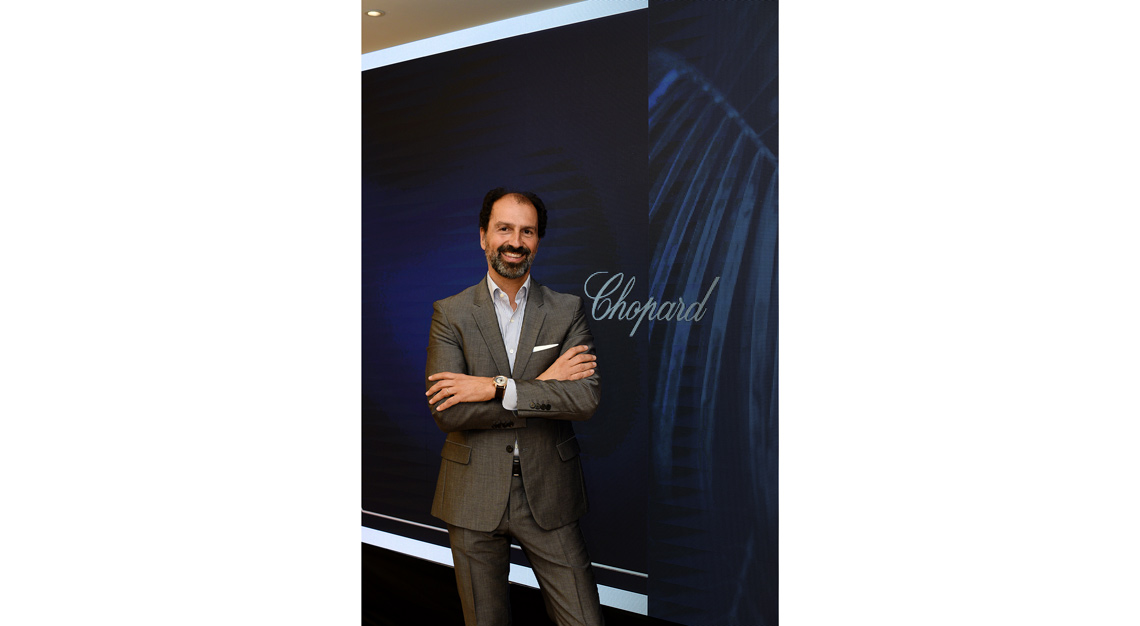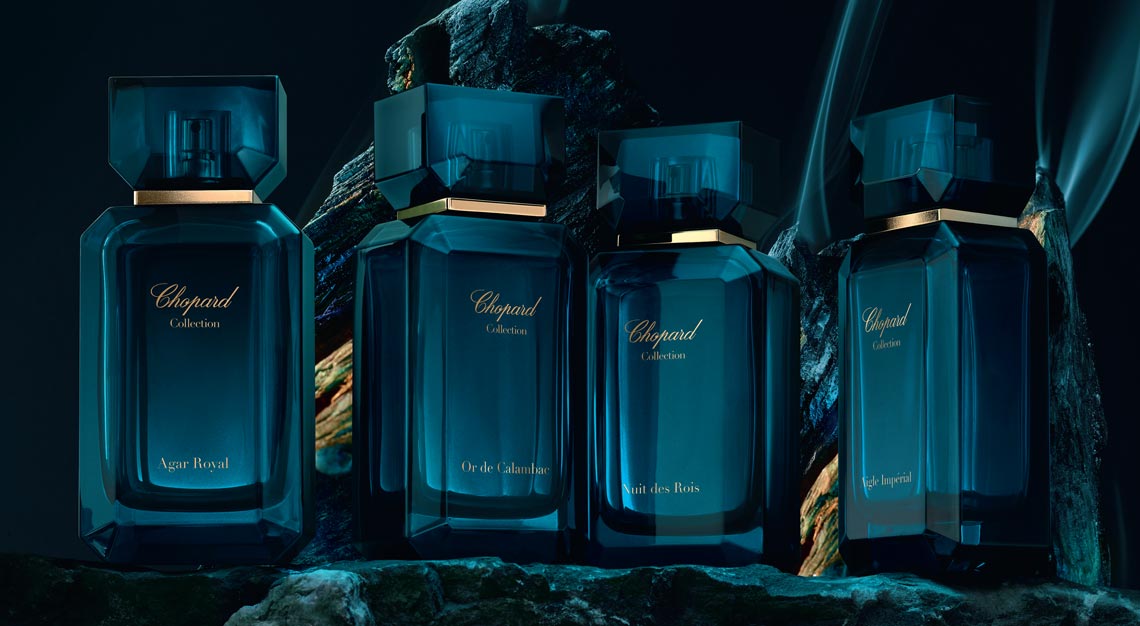 What inspired Chopard's new line of fragrances, Garden of Kings?
For this collection, we wanted to portray our very own interpretation of oud. The use of the ingredient is particularly common in the Middle East for many perfumeries, but we wanted Garden of Kings to be much more than what the world would typically expect from the scent of oud. And to achieve that, we associated the fragrances with travel; the concept here is to bridge the 'mythical' ingredients of the oud to different parts of the world.
In the process of coming up with a concept for a new fragrance, which comes first: catering to consumers' demand or pursuing what the team is inspired by?
For any project, our team always has a clear idea of what they want to do. And for Garden of Kings, I would say that the inspiration came first before anything else. I would lie if I say that there isn't an element of customer request behind the chosen concept, but inspiration definitely took precedence. We've decided from the beginning that we don't want to run a market-driven business.
How does Chopard Parfums set itself apart from other luxury brands?
One of the directions we took for Chopard Parfums is to associate it with the concept of 'luxury natural perfumery'. The brand is a combination of two worlds: the element of luxury, which has been the core of Chopard's line of watches and jewellery, and secondly, sustainability. This combination wasn't present in the fragrance market before this, hence we thought that it would make for a unique selling proposition for Chopard Parfums.
Share with us more about the sustainability aspect of Chopard's perfume business. That said, why does sustainability matter in the fragrance industry?
I would say that sustainability matters in any industry. In our line of work, we've developed the concept of 'do good, feel good', and this summarises some of our business practices from opting for the best and healthiest cultivations of oud, to giving recognition to the workers responsible for these cultivations. We want to give these individuals a sense of motivation to continue pursuing their craft. In short, if you want to feel good, you need to make sure that what you're doing is the right thing.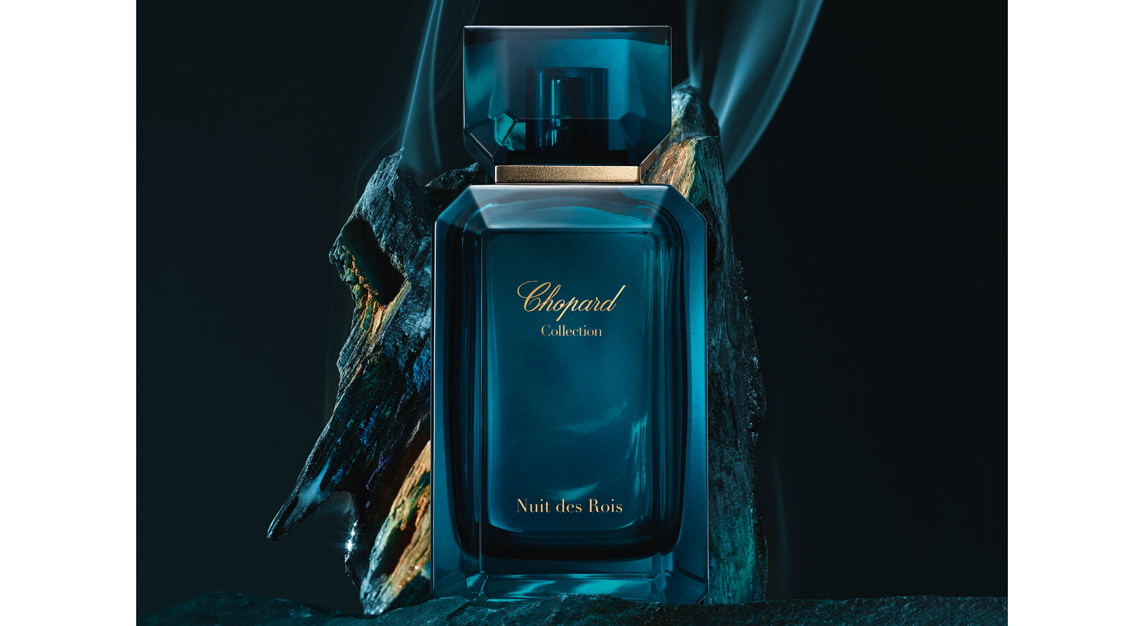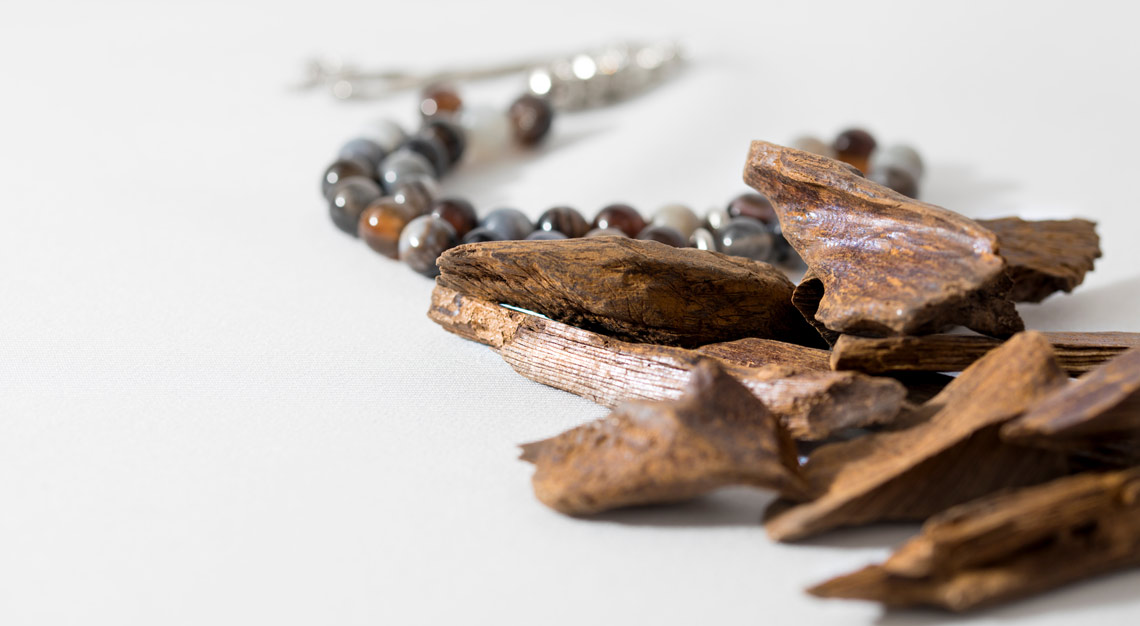 What are some of the challenges that Chopard has had to face in incorporating elements of sustainability into its fragrances?
There were quite a few challenges in the beginning, but they were mostly conceptual. Not everyone could see the feasibility of combining luxury with sustainability. Additionally, natural ingredients tend to change and evolve, so the final result of the perfume isn't going to be 100 per cent identical to the one previously made. This was a huge risk that we took. But because no two fragrances are exactly the same, we see it as an opportunity to offer our guests the element of customisation for each bottle of perfume.
How does sustainability affect the brand's bottom line and the cost for consumers?
The process of developing these fragrances is certainly more expensive, as we're more conscious about the business practices we engage in, but this is all for the purpose of achieving quality. We don't want to be too overly obsessed by tomorrow morning's numbers, and try our best to do what we think is good.
What's your favourite perfume from Garden of Kings?
This question is similar to asking me to pick my favourite child out of my three kids, but my favourite would have to be Or De Calambac. This fragrance is the epitome of oud infused with the warm and spicy colours and flavours of Latin America. It's a harmonious representation of different cultures and evokes the sparkle of Latin American countries.