There's no better way to indulge in haute horlogerie than being surrounded by beautiful timepieces past and present
Even though Switzerland is the cradle of haute horlogerie today, watchmaking as a whole, is a European story that began over 800 years ago. It permeated life on every level and allowed society to be controlled and organised in ways never-before possible. It contributed to the progress of science because better precision led to better science.
The Germans, Italians, French, English and Swiss all had a hand in watchmaking, where the Germans were the first to make a portable watch in 1503. But across Europe, watchmakers were simultaneously inventing and improving timepieces and timekeeping, so horological culture was never identified as having started in one single country.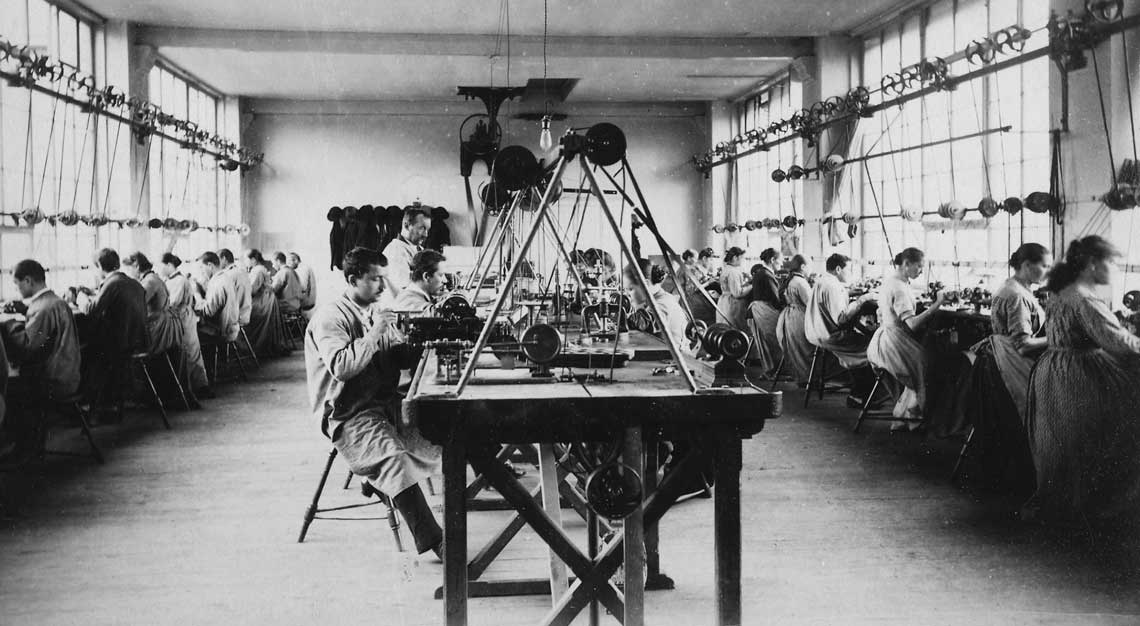 Museum Culture
And apart from watchmaking, what's another thing that Europeans are great at and known for? Lots and lots of museums. The Louvre in Paris, the British Museum and National Gallery in London, the Vatican Museum, the Uffizi Gallery, the V&A… It's impossible to name them all. There are just too many good ones throughout the continent.
So when rich watchmaking heritage is combined with exceptional museum culture, you get the best watch museums in the world. If you consider yourself a watch aficionado and would like to learn more about this beautiful mechanical universe, step into these seven watch and clock museums in and around Switzerland.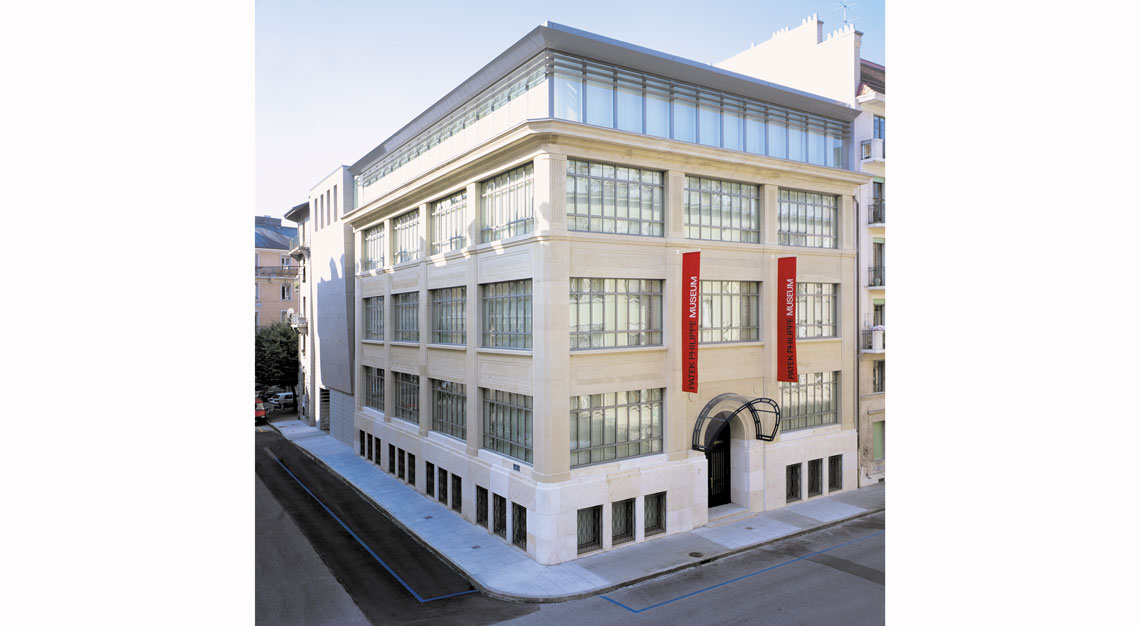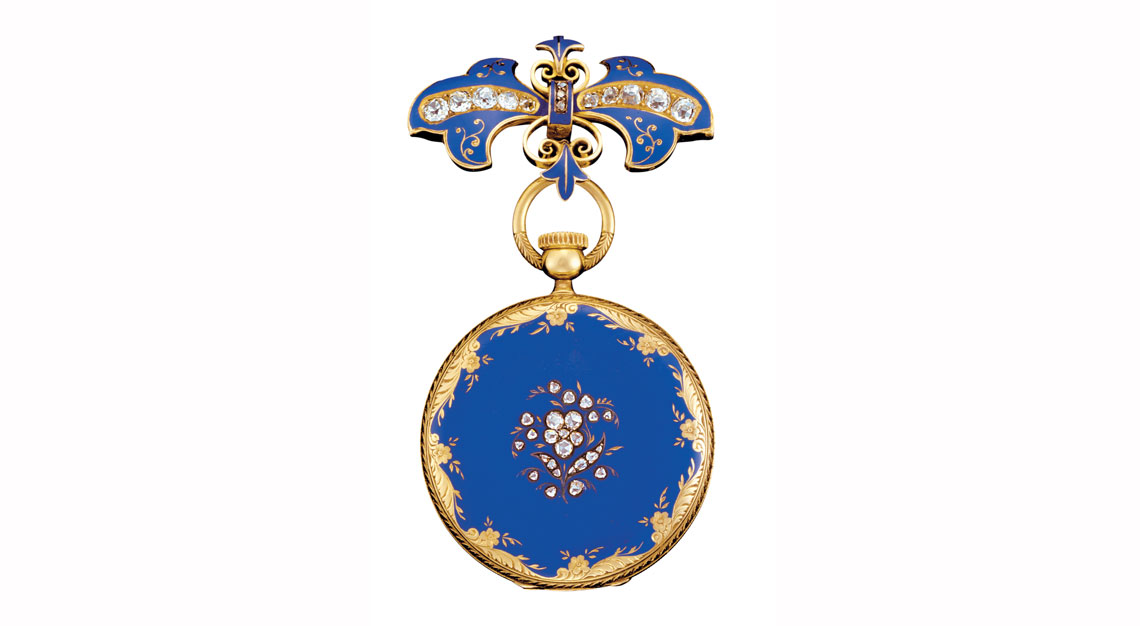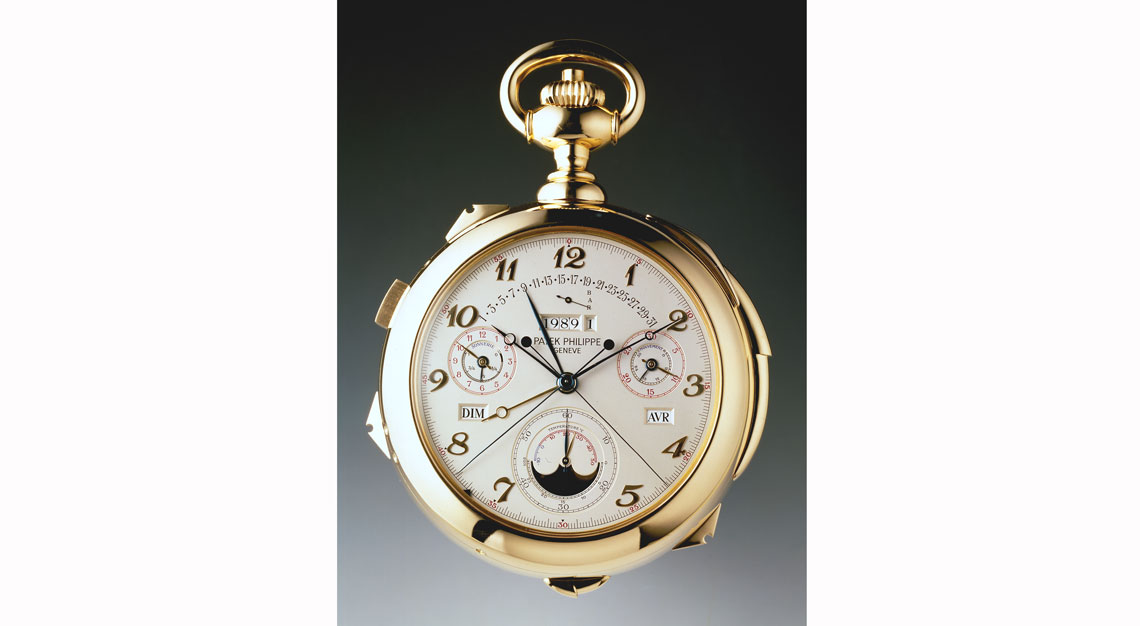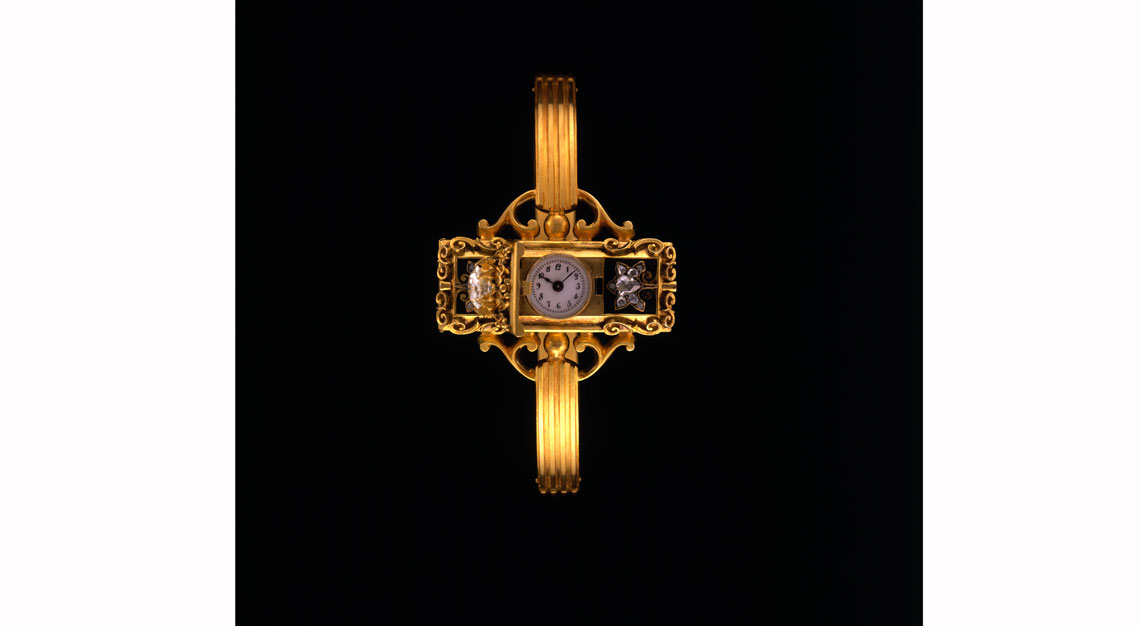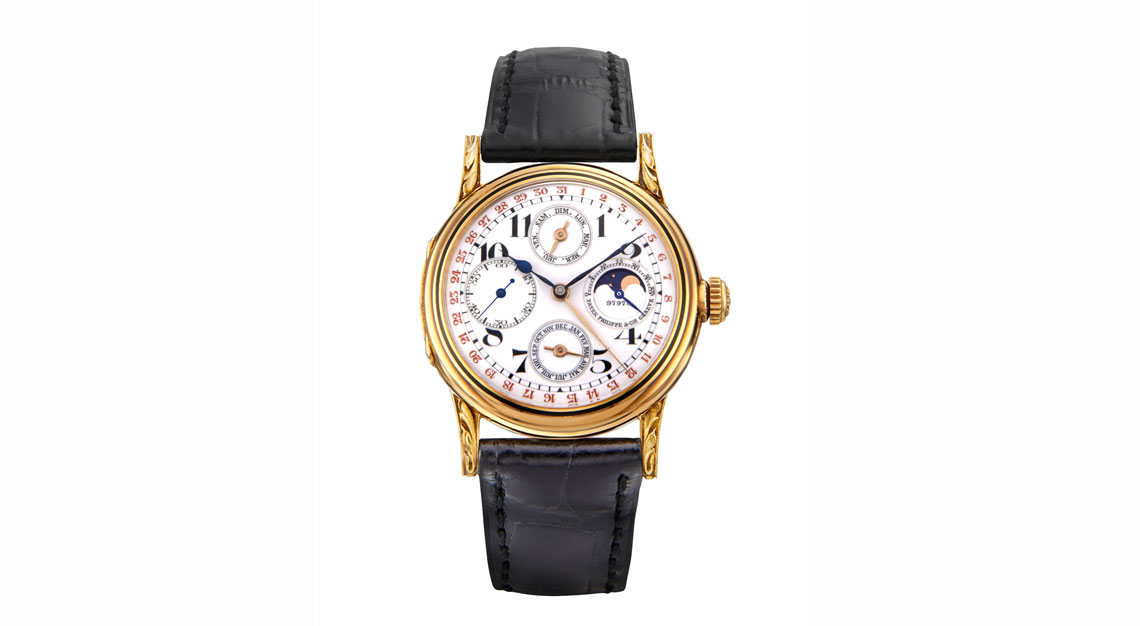 Patek Philippe Museum, Geneva
Opened in 2001, this is the Mecca for all watch aficionados and Patek Philippe collectors. In an Art Deco building, the museum houses over five centuries of watchmaking history. The pieces are divided into two essential collections: The Antique collection and the Patek Philippe collection.
Must-sees include the Calibre 89 clock-watch which was also a major highlight of the Patek Philippe Watch Art Grand Exhibition, as well as the Star Calibre 2000, the Queen Victoria chatelaine watch, and pocket watches decorated with the traditional Geneva technique of miniature painting.
There are more than 2,000 exhibits in all, along with a library of over 8,000 publications on time and watchmaking.
Public guided tours every Saturday, 2pm (French) and 2.30pm (English). Private guided tours by appointment only. Book via [email protected].
Admission fees:
CHF10 / S$13.80 (adults)
CHF7 / S$9.65 (senior, disabled, unemployed, students 18-25)
CHF5 / S$6.90 (groups less than 10)
Free for children under 18
Opening hours:
Tuesday to Friday 2pm to 6pm
Saturday 10am to 6pm
Closed on bank holidays
Patek Philippe Museum
Rue des Vieux-Grenadiers 7
1205 Geneva, Switzerland
Tel: +41 22 707 30 10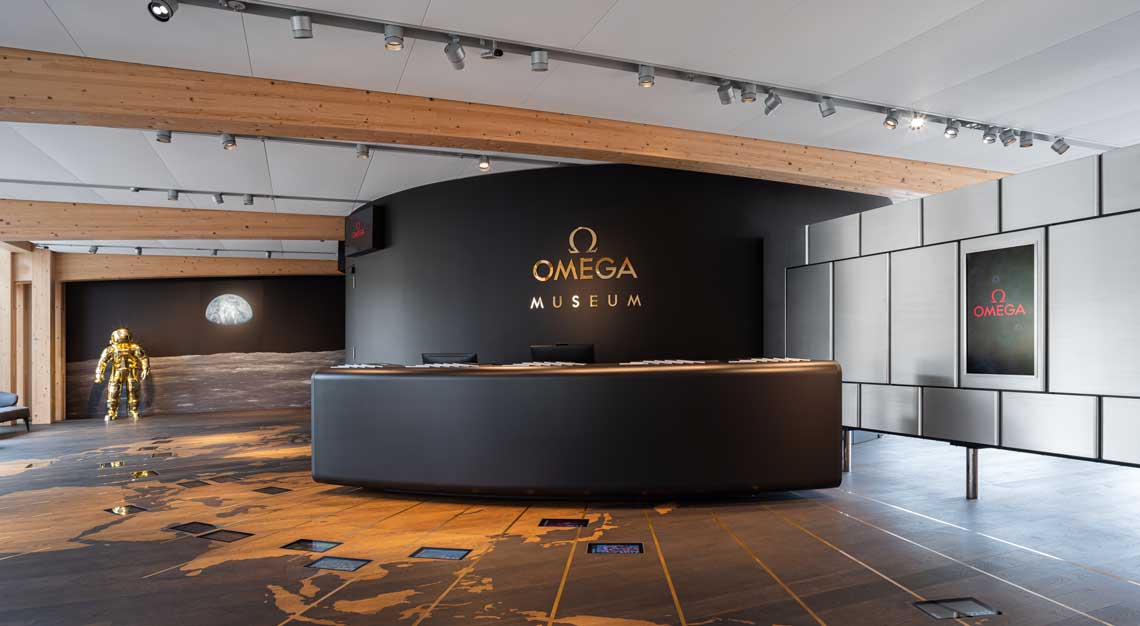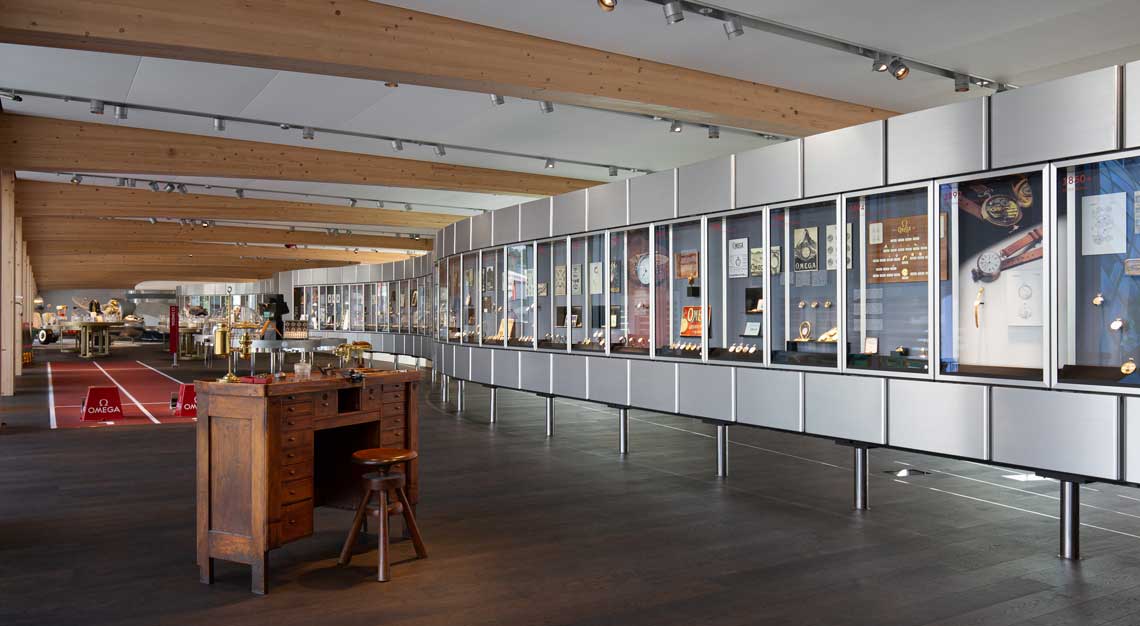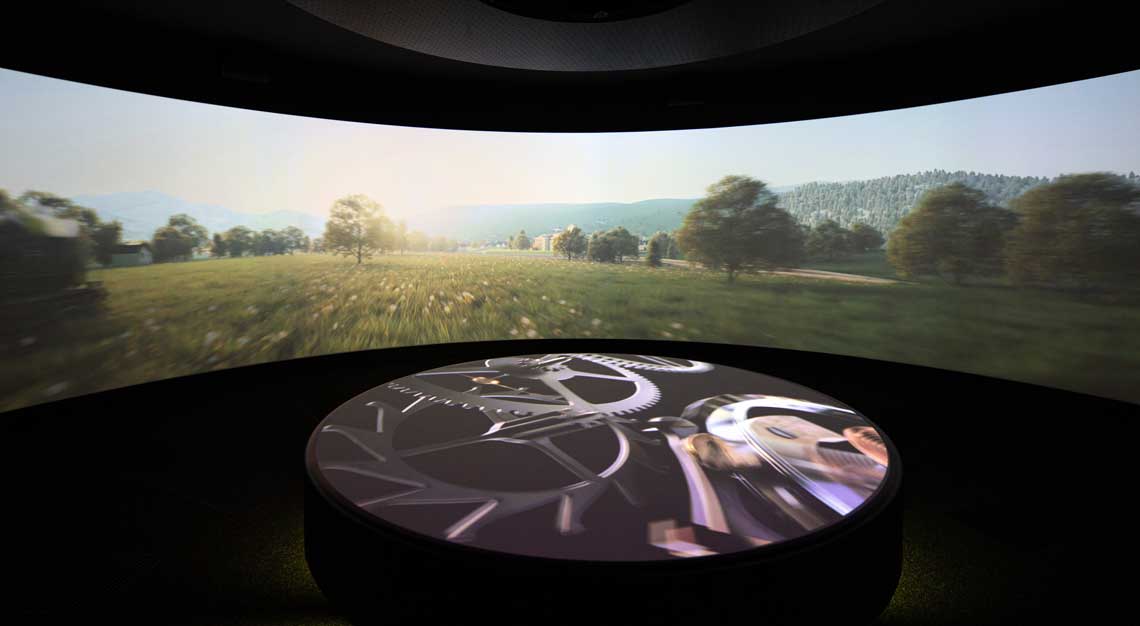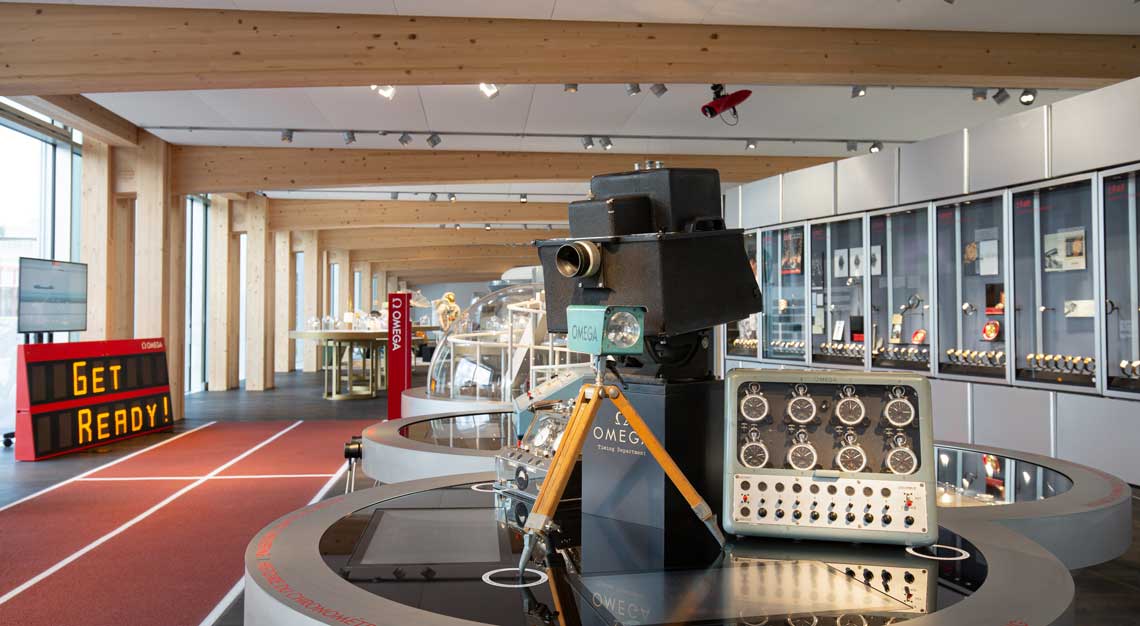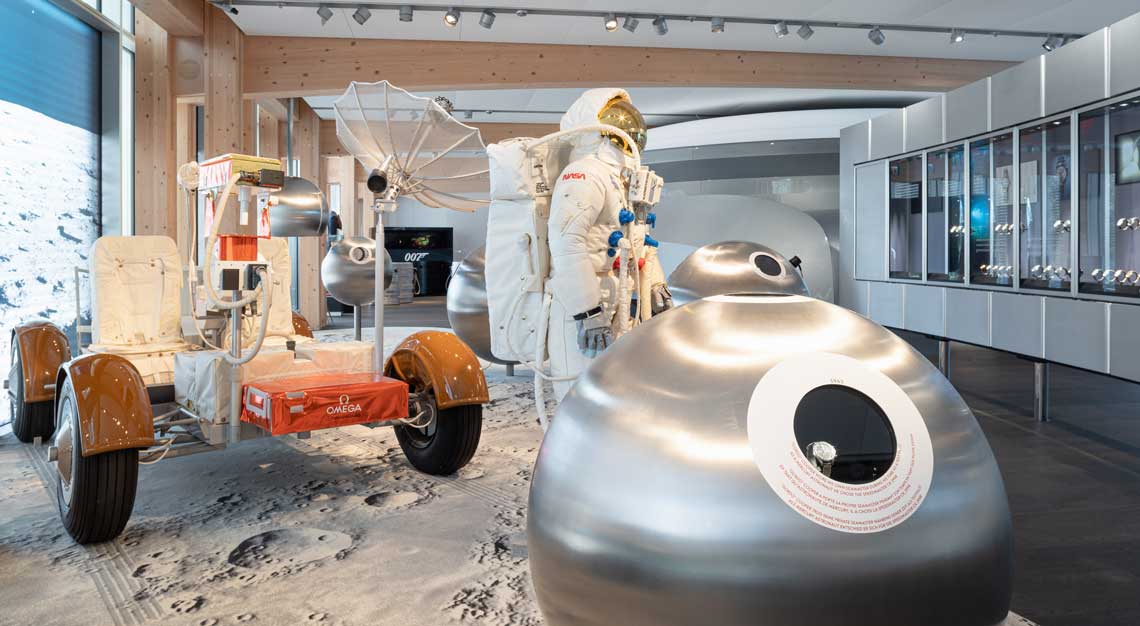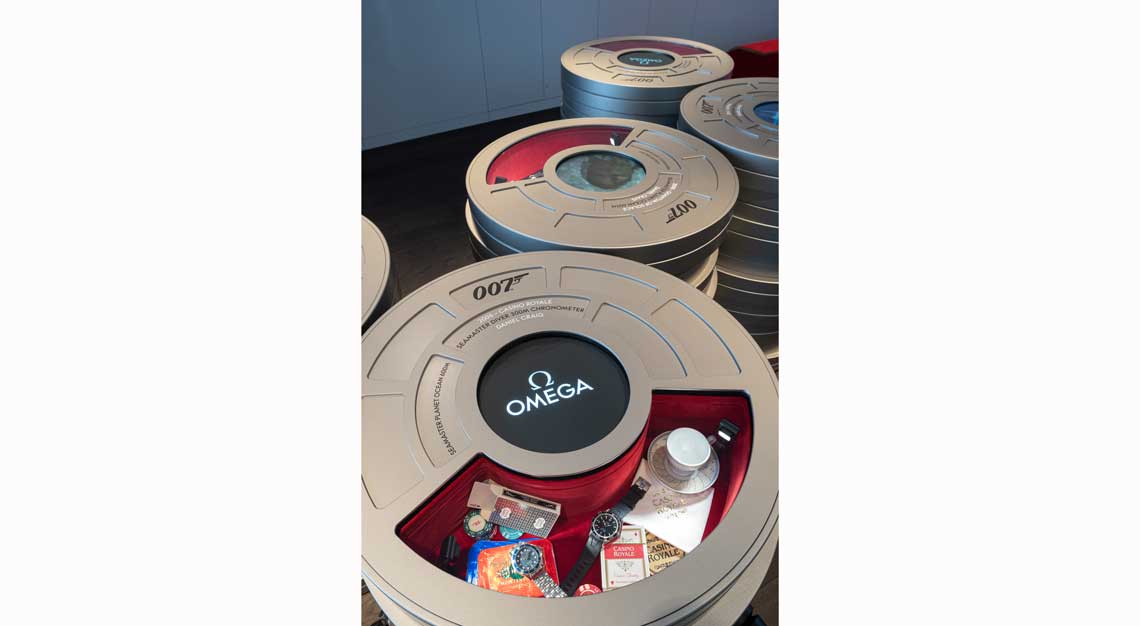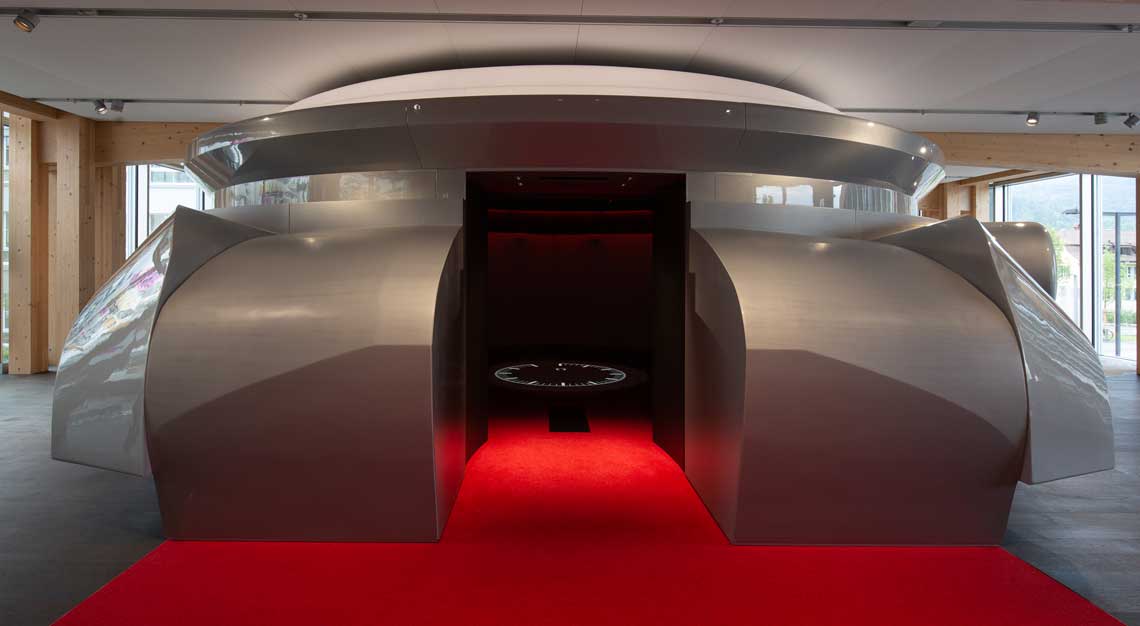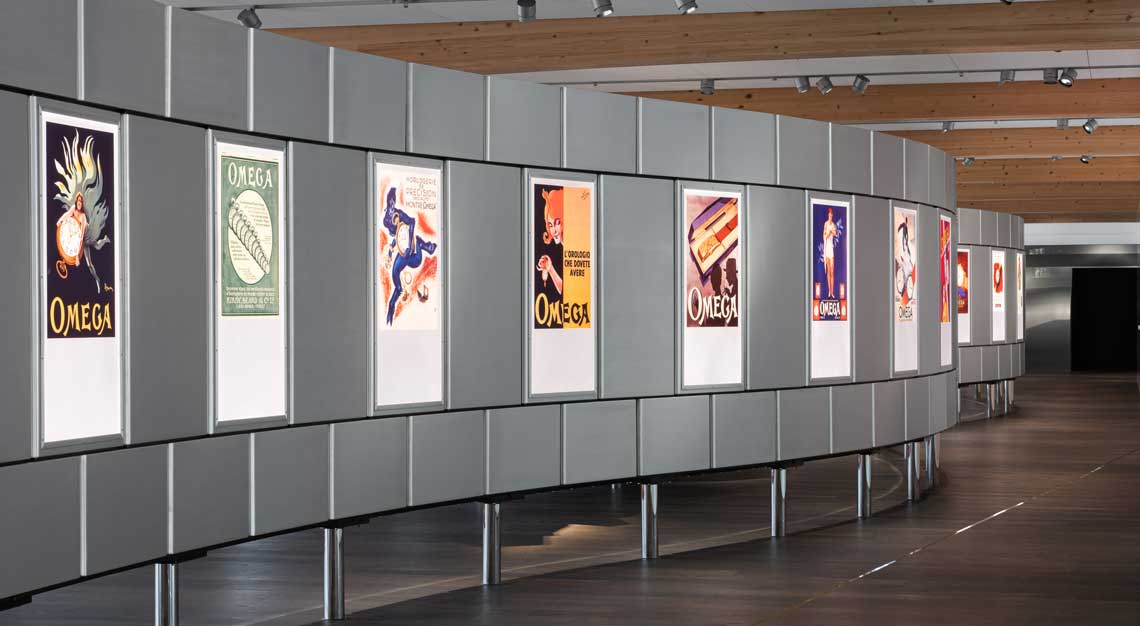 Omega Museum, Bienne
Designed by the award-winning architect Shigeru Ban who also designed the Omega manufacture, this beautiful museum was the first one in Switzerland dedicated to a single watchmaker. Inside, there is the complete timeline of Omega starting from its founding in 1848 by Louis Brandt.
An immersive showcase and fun experiences bring you through the different facets of the manufacture. From its relationship with the Olympic Games and NASA plus space exploration, to James Bond, women's watches, and more.
Do not miss the original Speedmaster Moon Watch Ref. ST145.022, the timekeeping machines used at the Olympics from the 1930s, and the brand's chapter on creating the first Omega timepiece with co-axial escapement.
Audio guides available in English, French, German, Italian, Spanish, Portuguese, Russian and Mandarin Chinese.
Free admission for all.
Opening hours:
Tuesday to Friday 11am to 6pm
Saturday and Sunday 10am to 5pm
Closed on Monday
Omega Museum
Nicolas G. Hayek Strasse 2
2502 Biel, Switzerland
Tel: +41 32 343 89 00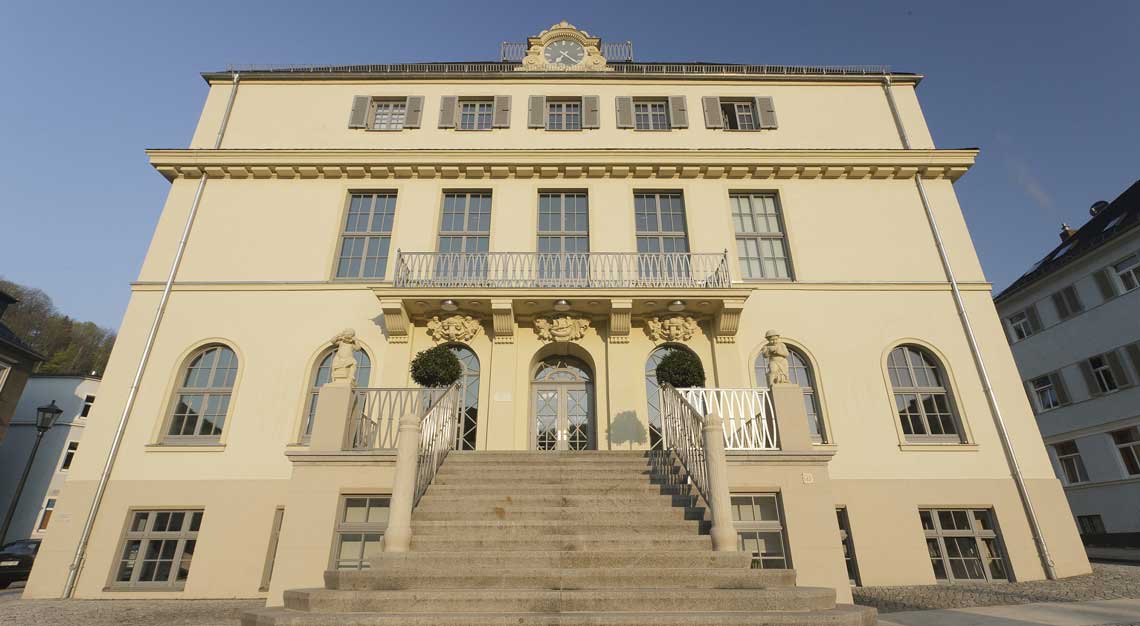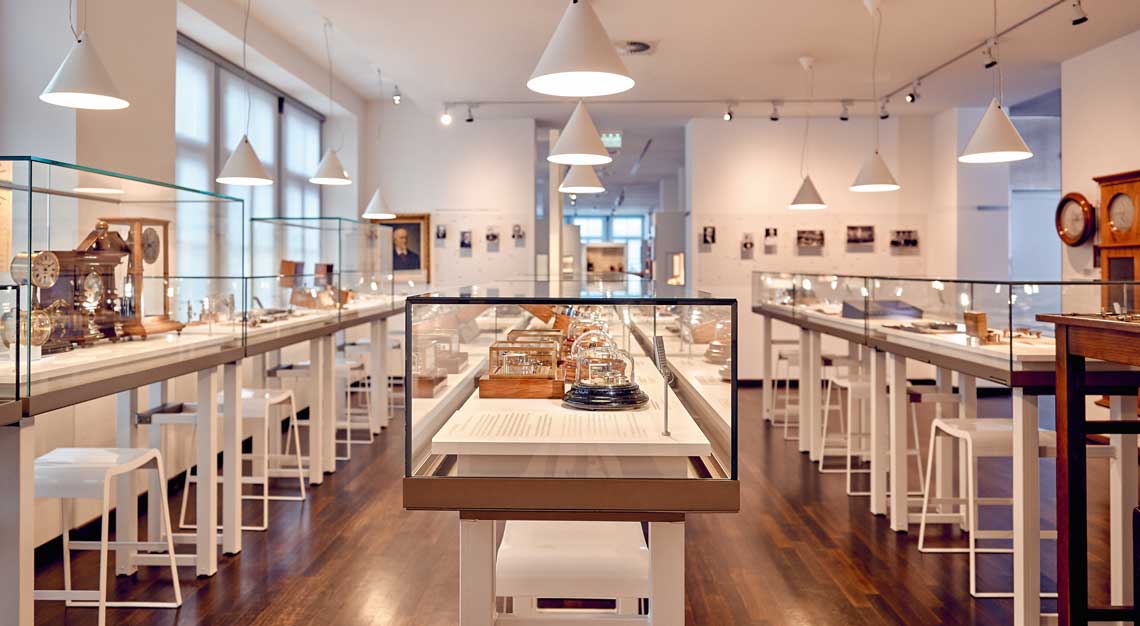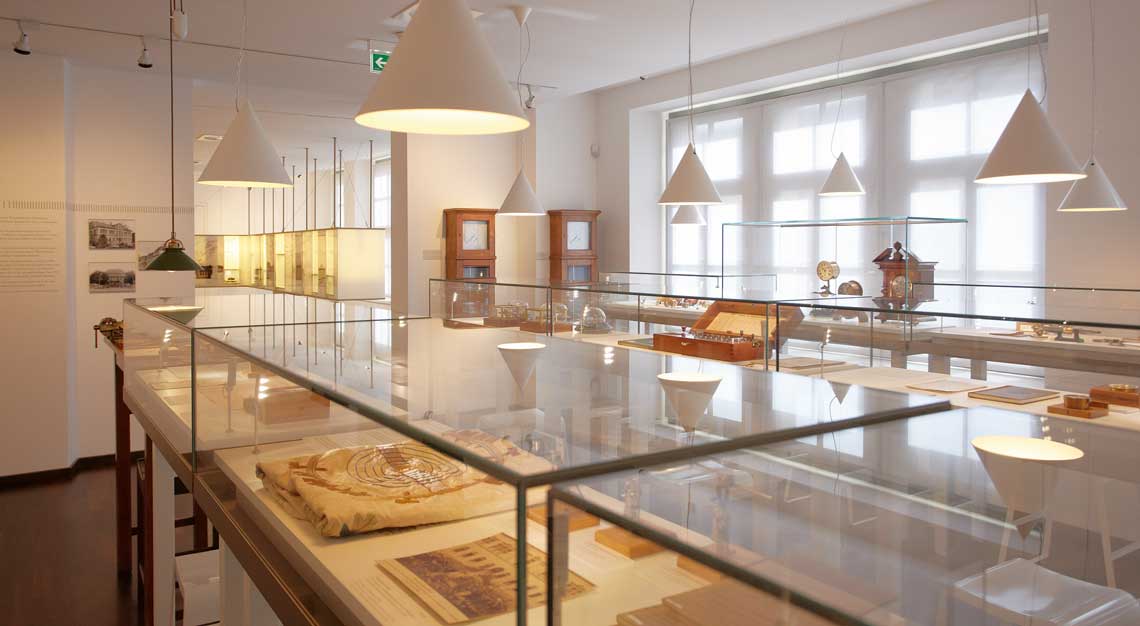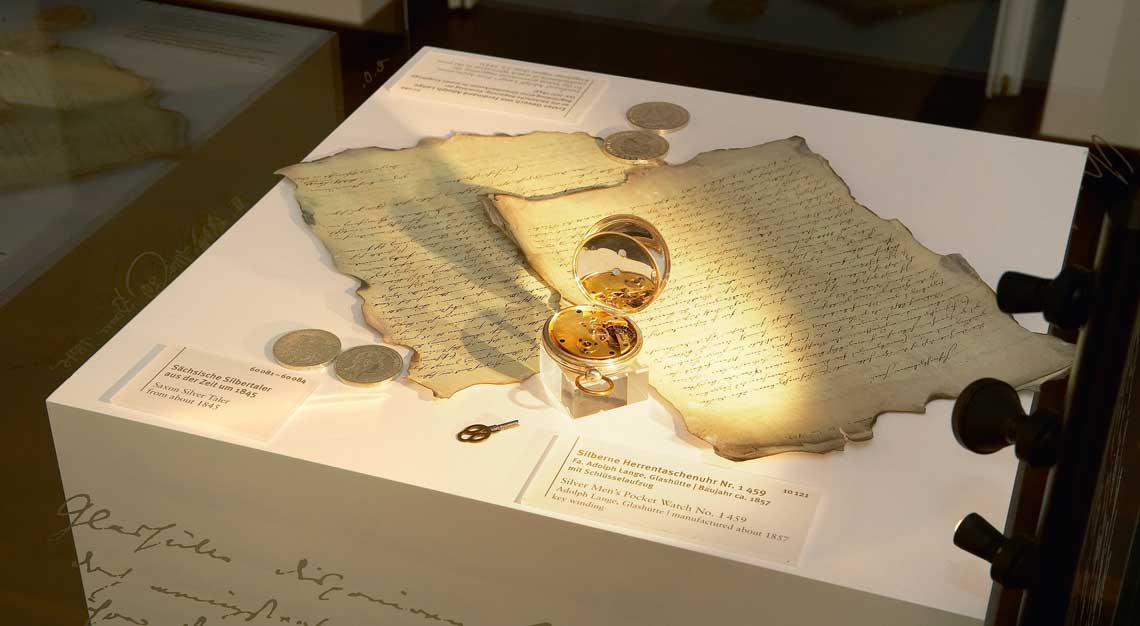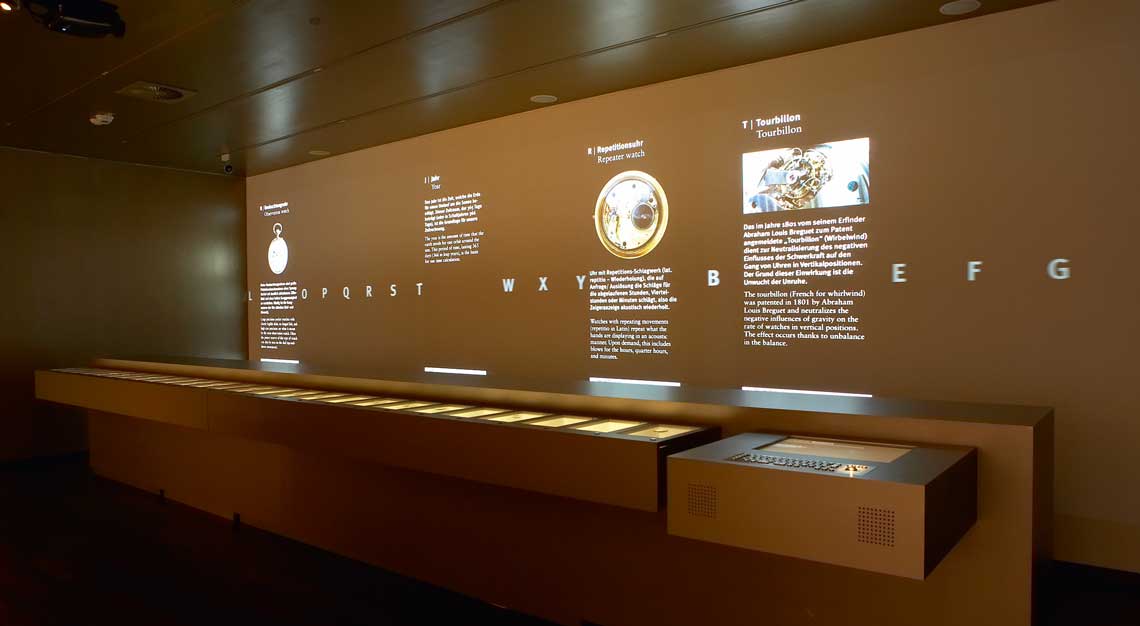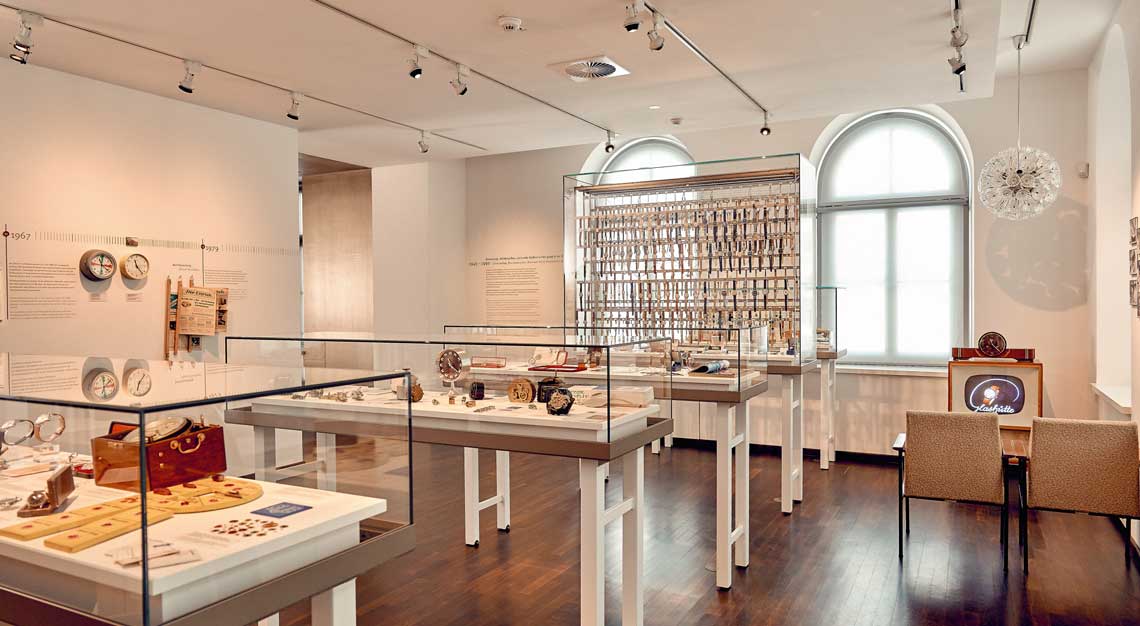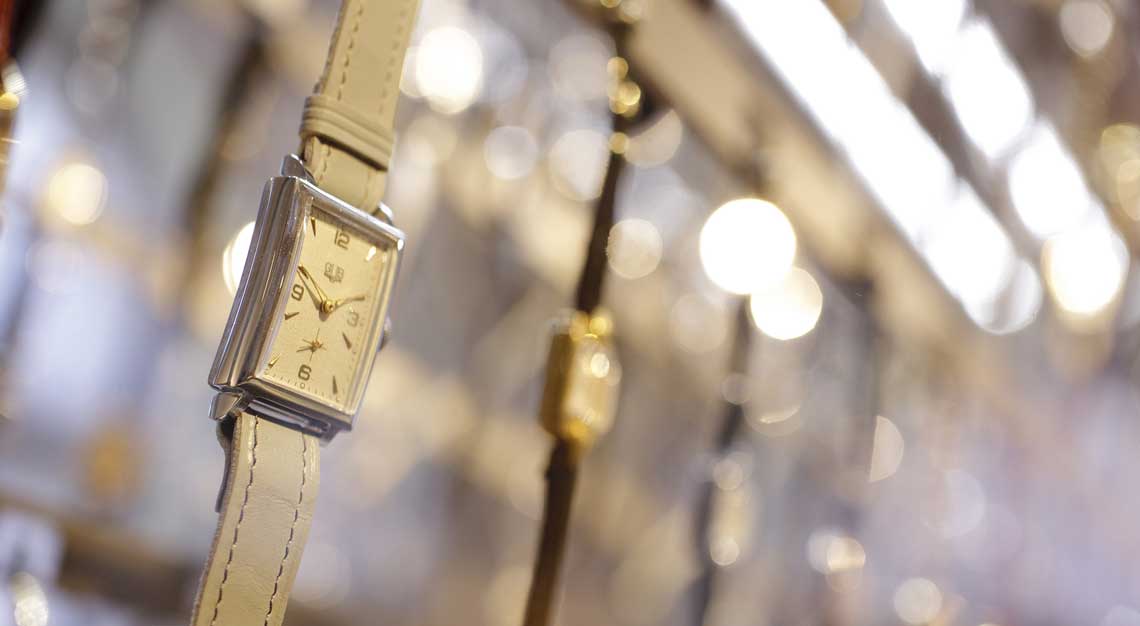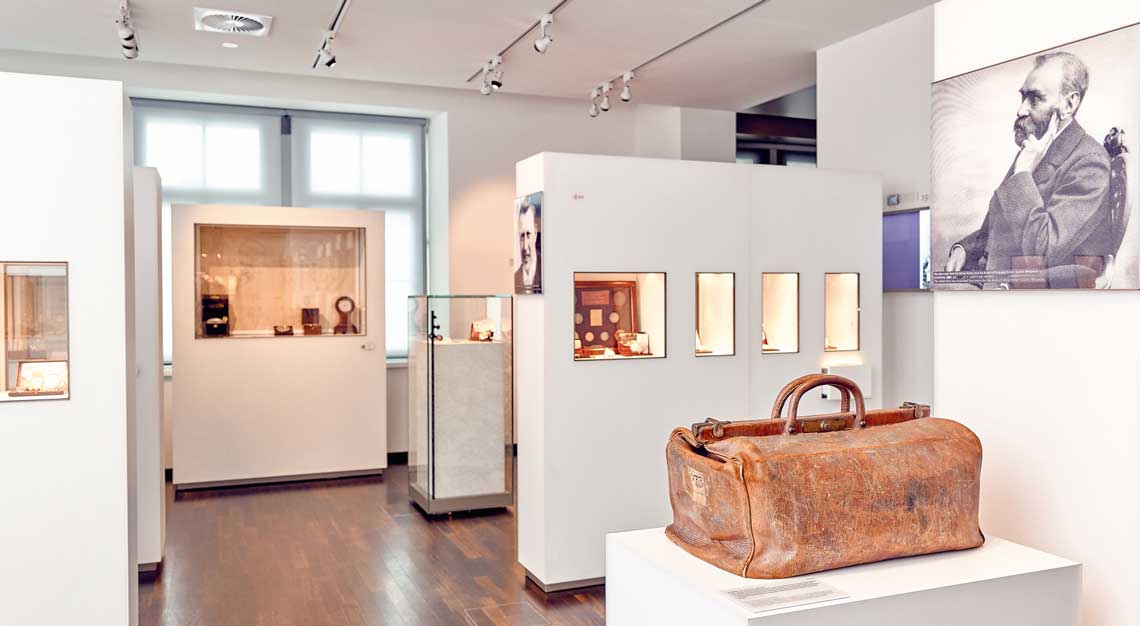 German Watch Museum, Glashütte
Across the pond, in Germany, watchmaking has a similar take on craftsmanship and quality excellence but the timeline and story are both quite different. The ramifications of WW2 left a massive impact on the watchmaking industry in the country, with many brands forced to produce watches for the army.
Located in Glashütte, this museum highlights the key role this little city played in reviving German watchmaking onto a global stage. Over 1,000 square metres here includes a specialist library, historical archives, and a restoration workshop, along with a stellar collection of pocket and wristwatches for all to see.
Spot the early timepieces made by Ferdinand Adolf Lange before the company was nationalised by the German Democratic Republic, see the watchmaking style of German manufactures through the ages, and understand what makes German watchmaking unique and different from the Swiss.
Guided tours available if you book in advance.
Admission fees:
7€ / S$10.60 (adults)
4.5€ / S$6.80 (students, disabled, seniors, unemployed)
Free entry for children under six
Opening hours:
The museum is open seven days a week from 10am to 5pm except on 4 November 2019 to 1 December 2019; 24 December 2019
German Watch Museum Glashütte
Schillerstrasse 3A
D-01768 Glashütte/Saxony, Germany
Tel: +49 35053 4612102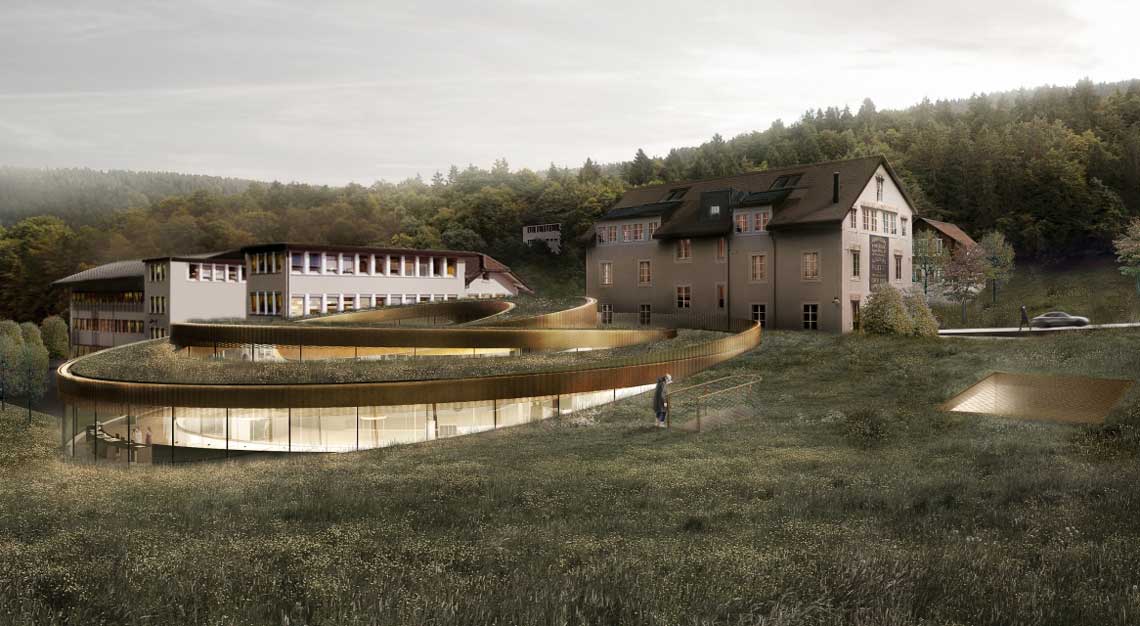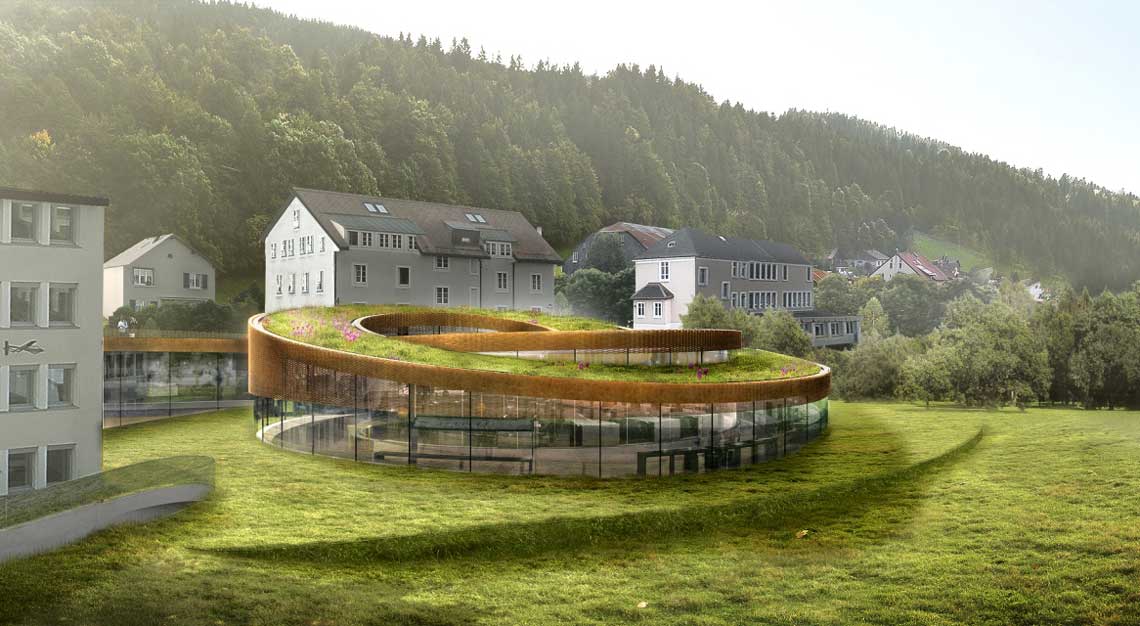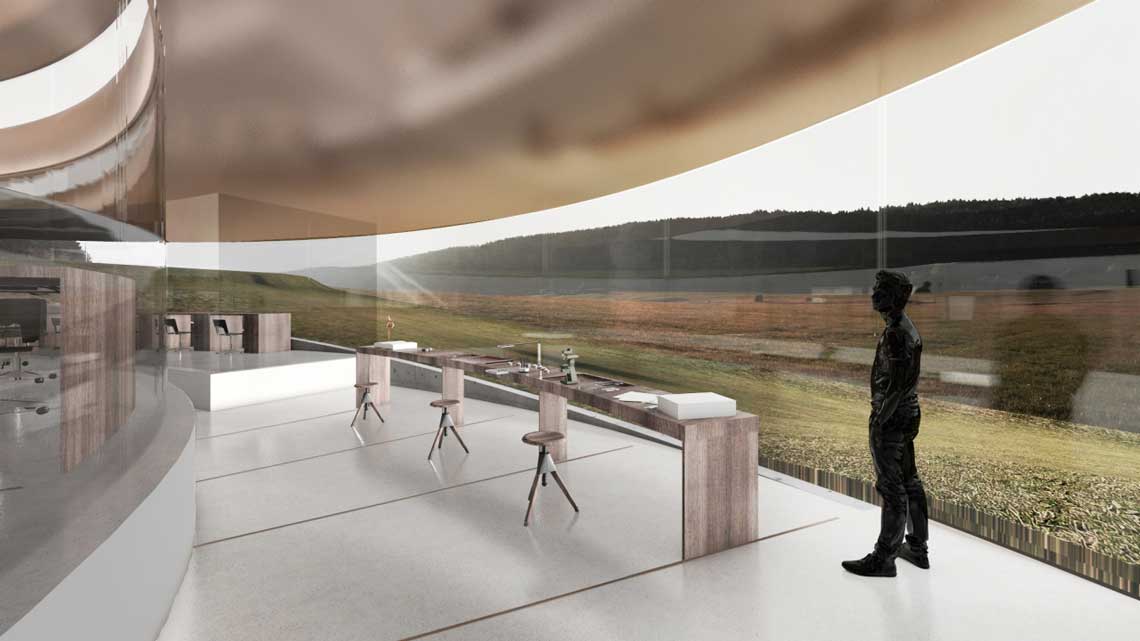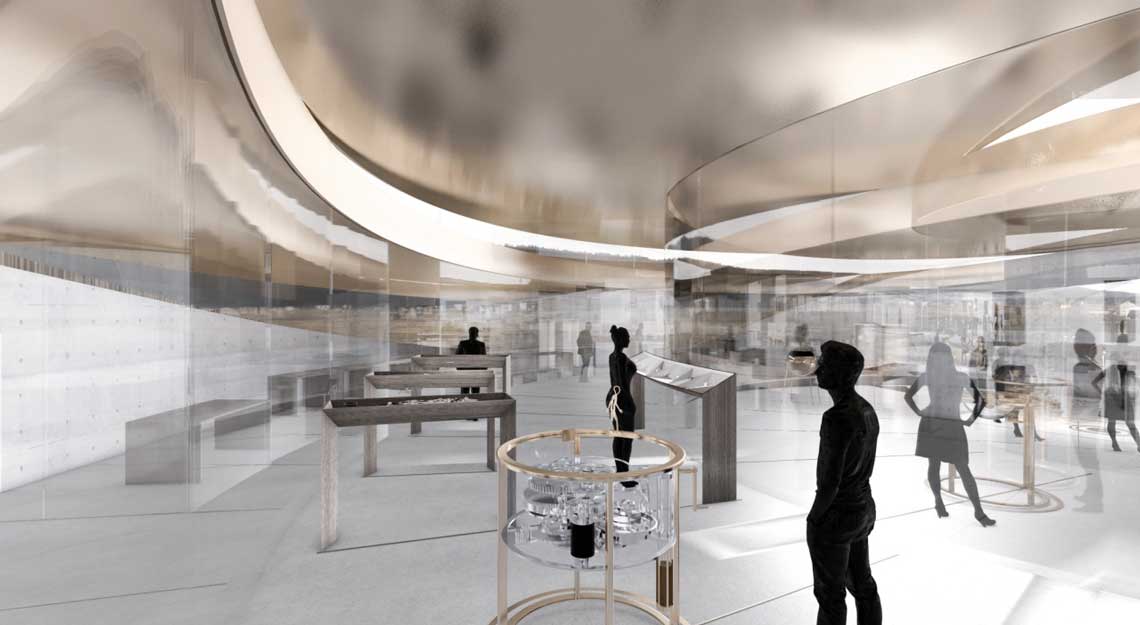 Audemars Piguet Maison des Fondateurs, Le Brassus
Currently in the final stages of a massive refurbishment, this futuristic museum is located amid the lush greenery of the Le Brassus mountains. But its spiralling architecture does nothing to interrupt the natural landscapes, looking completely at one with the environment.
Designed by Danish architecture firm Bjarke Ingels Group, the 2,800-sq-m space is connected to the original Audemars Piguet building dating back to 1868. Inside, several themed spaces tell the story of the manufacture through workshops, sound and cinema labs, and contemporary art.
Try not to miss the legendary Star Wheel complication, the Ultra Thin Tourbillon 25643, the scores of Audemars Piguet classical complications, and the striking watches made by the manufacture from across the ages up to the Supersonnerie.
By private guided tours only.
Audemars Piguet Maison des Fondateurs
Route de France 16
1348 Le Brassus, Switzerland
Tel: +41 21 845 14 00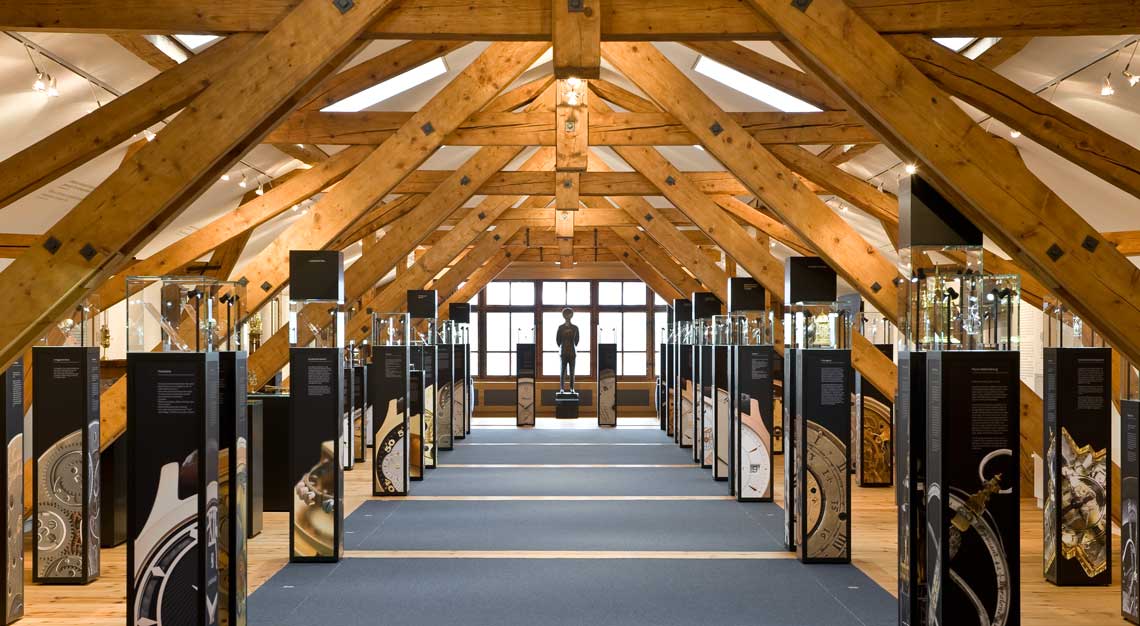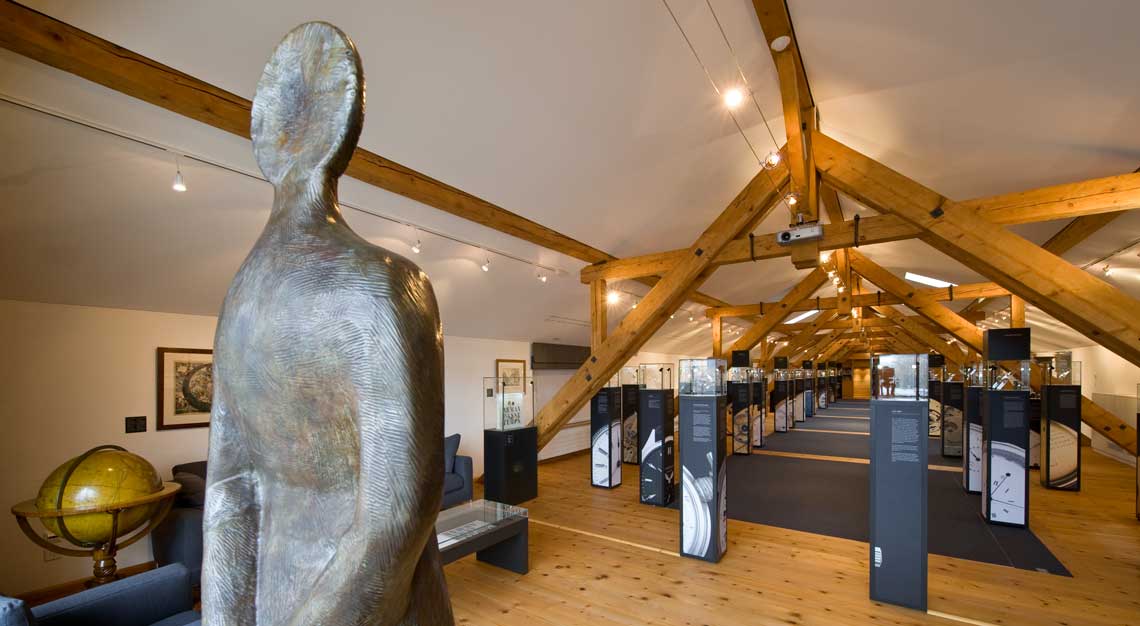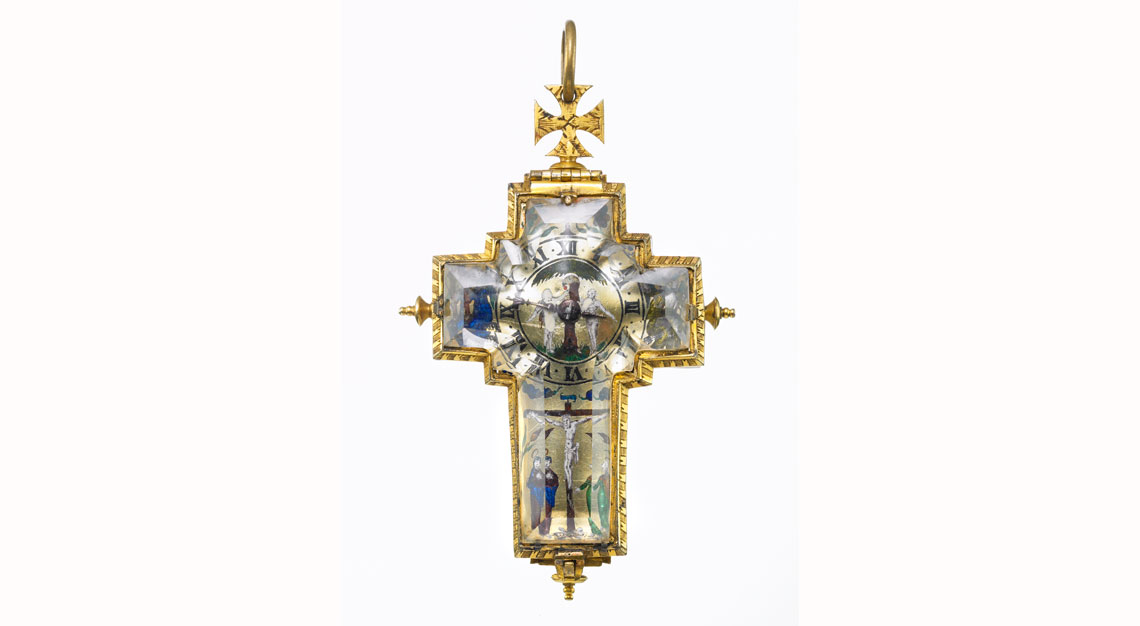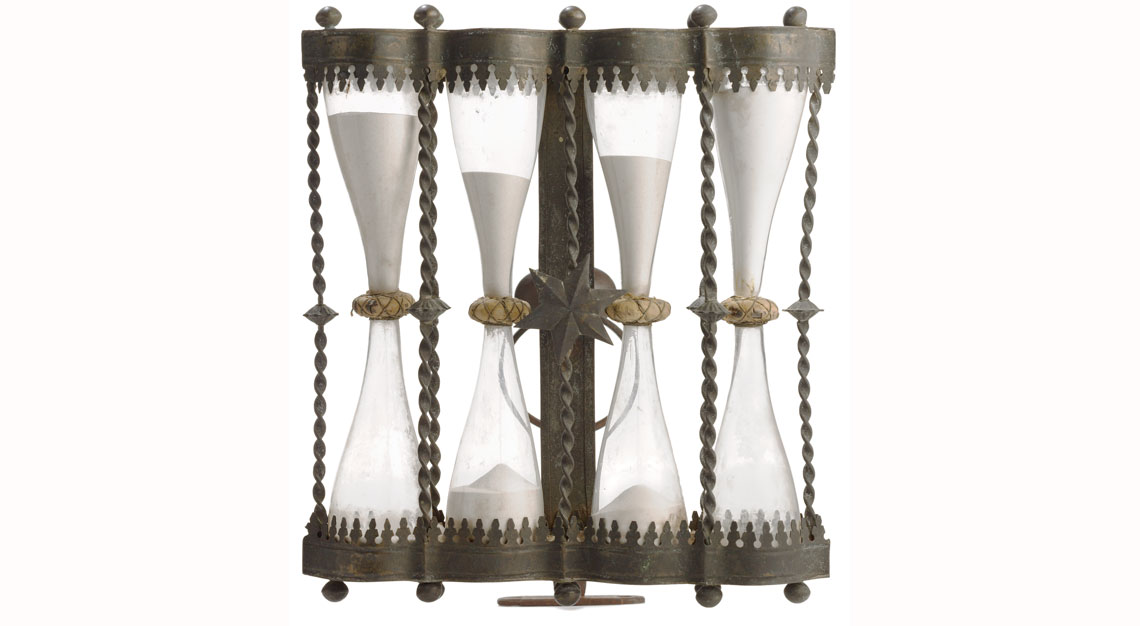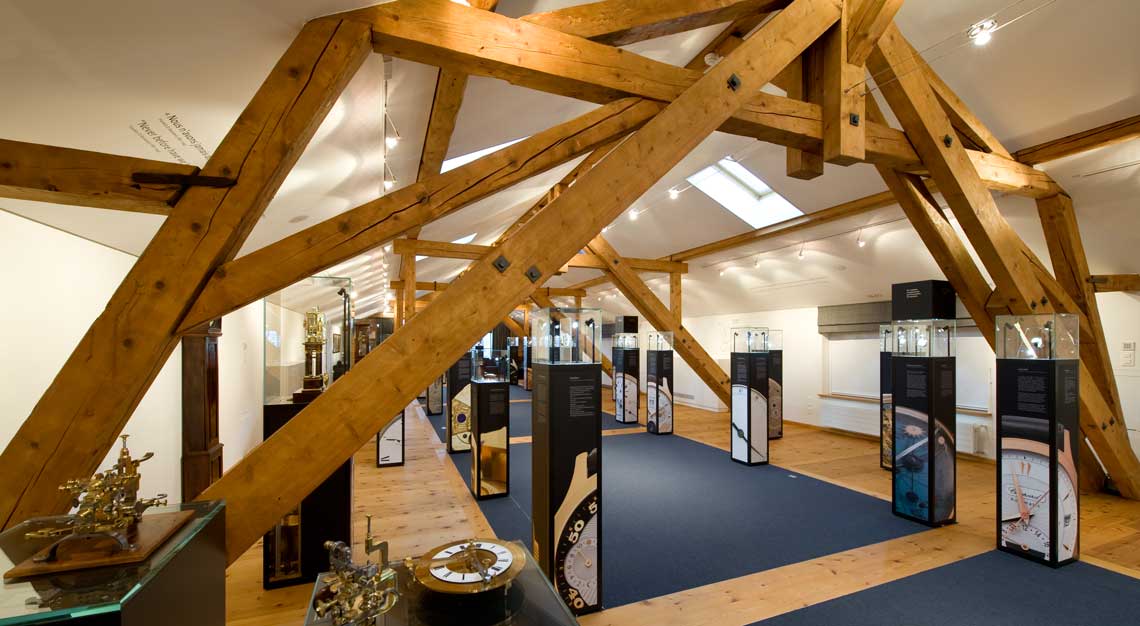 Chopard L.U.Ceum: Traces of Time, Fleurier
Opened in 2006 celebrating the 10th anniversary of the Chopard L.U.C manufacture in Fleurier, the L.U.Ceum traces five centuries of history with a collection organised in 12 themes.
The oldest Chopard pocket watch which was made by founder Louis-Ulysse Chopard circa 1860 starts the exhibition. Elementary clocks, the first clocks with gears, portable clocks and watches, the Chopard L.U.C collections, and watches made for the Chinese markets are just some of the highlights.
You can also discover the origins of Chopard as well as how the company's present day owners, the Scheufele family, particularly co-president Karl-Friedrich Scheufele, started the Qualité Fleurier certification.
By private guided tours only.
Chopard L.U.Ceum
Rue des Moulins 20
2114 Fleurier, Switzerland
Tel: +41 32 862 12 12
Musée d'Art et d'Histoire, Neuchâtel
If Geneva is the brain, then Neuchâtel is the heart of Swiss watchmaking. Here the Museum of Art and History contains all and everything to do with horology in this part of Switzerland. If you want to know why Neuchâtel is so intimately linked with watchmaking, do not miss this centuries old museum opened in 1885.
The watch collections of celebrated watchmaker Ferdinand Berthoud and Abraham-Louis Breguet can be seen in this museum, as well as the famous automata created by Pierre Jaquet Droz from as far back as 1774.
This is where you can see Jaquet Droz automata such as the Writer, the Draftsman, and the Musician.
Admission fees:
CHF8 / S$11 (adults)
CHF4 / S$5.50 (students, unemployed, military personnel, groups from 10)
Opening hours:
Tuesday to Sunday 11am to 6pm
Musée d'Art et d'Histoire
Esplanade Léopold-Robert 1
CH-2000 Neuchatel, Switzerland
Tel: +41 32 717 79 20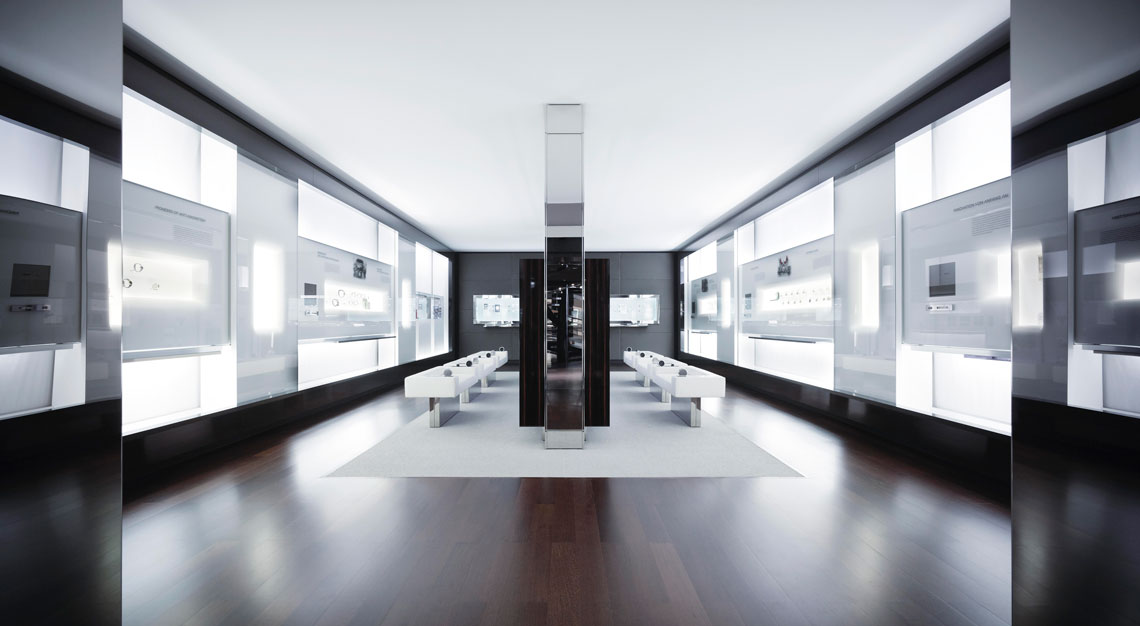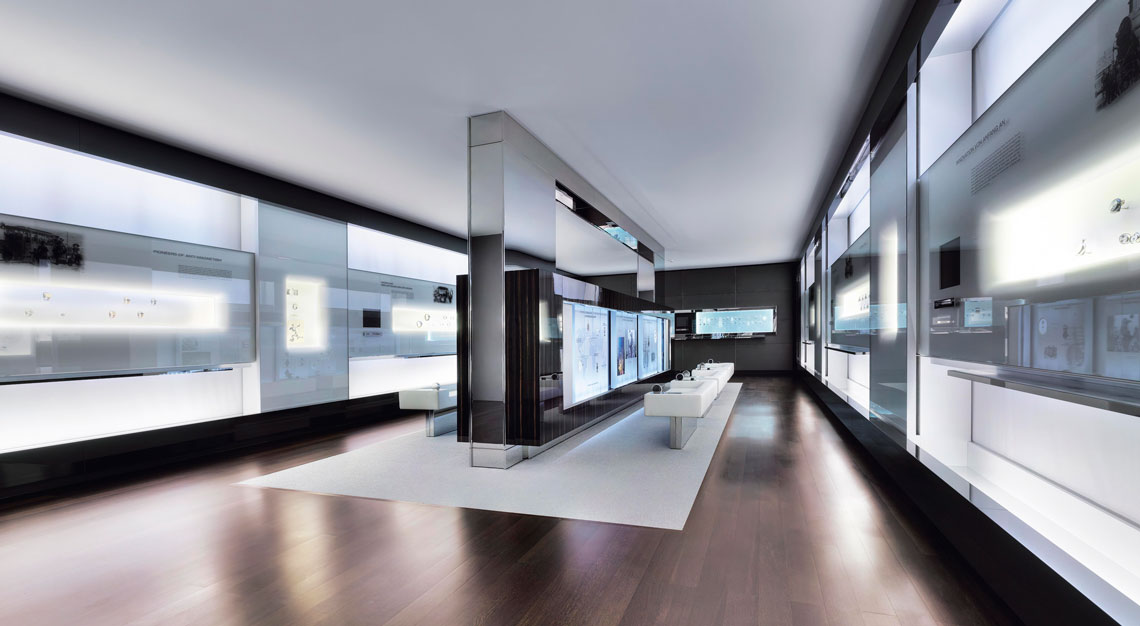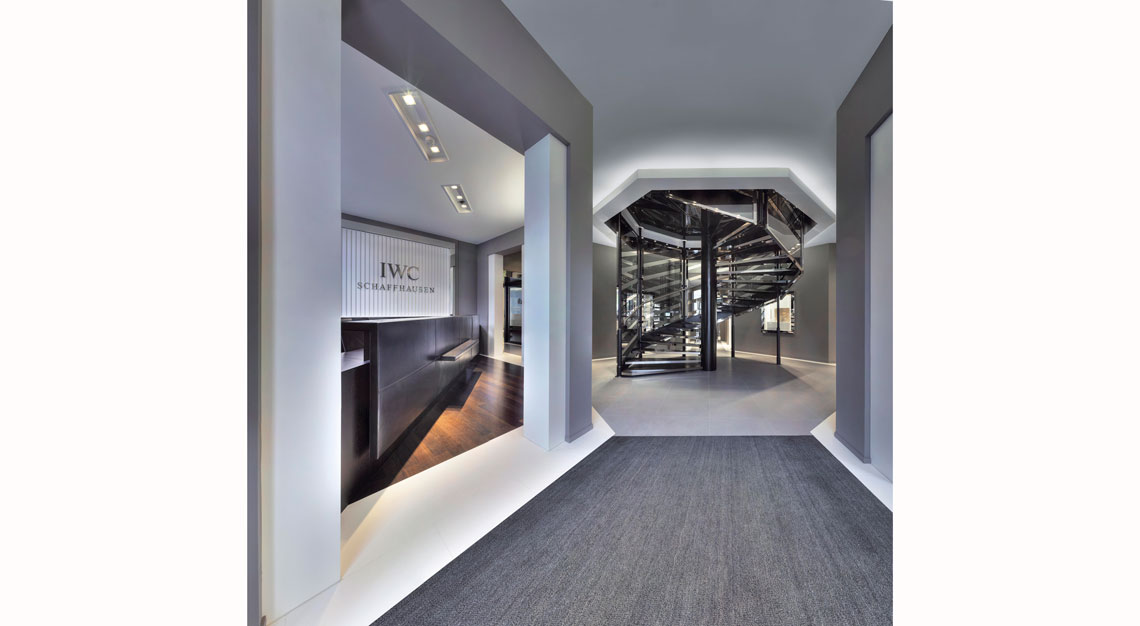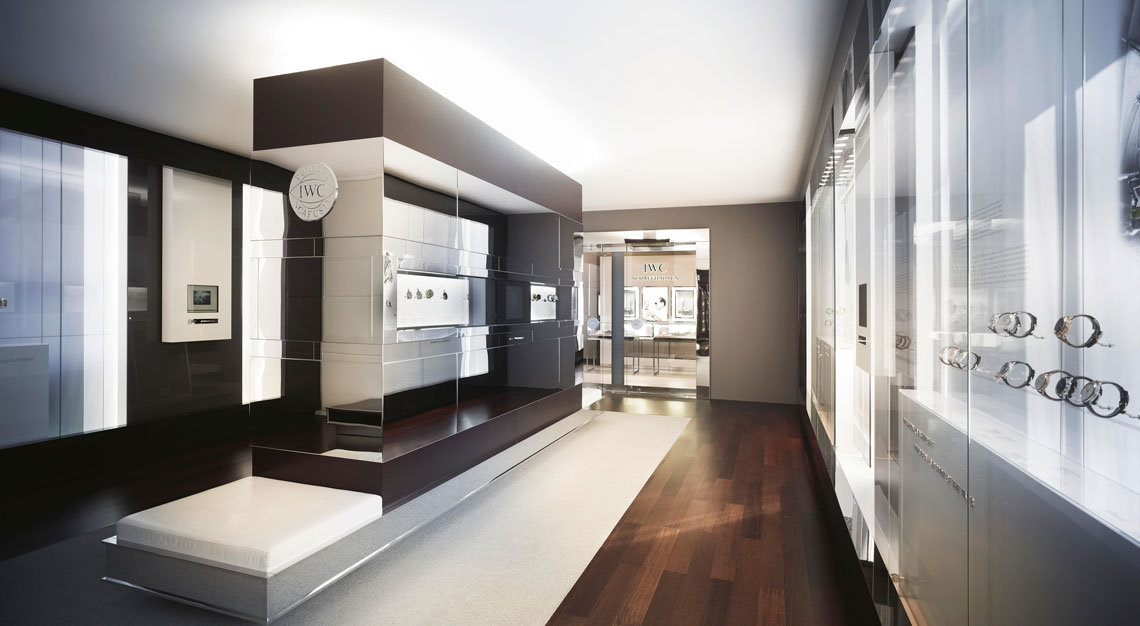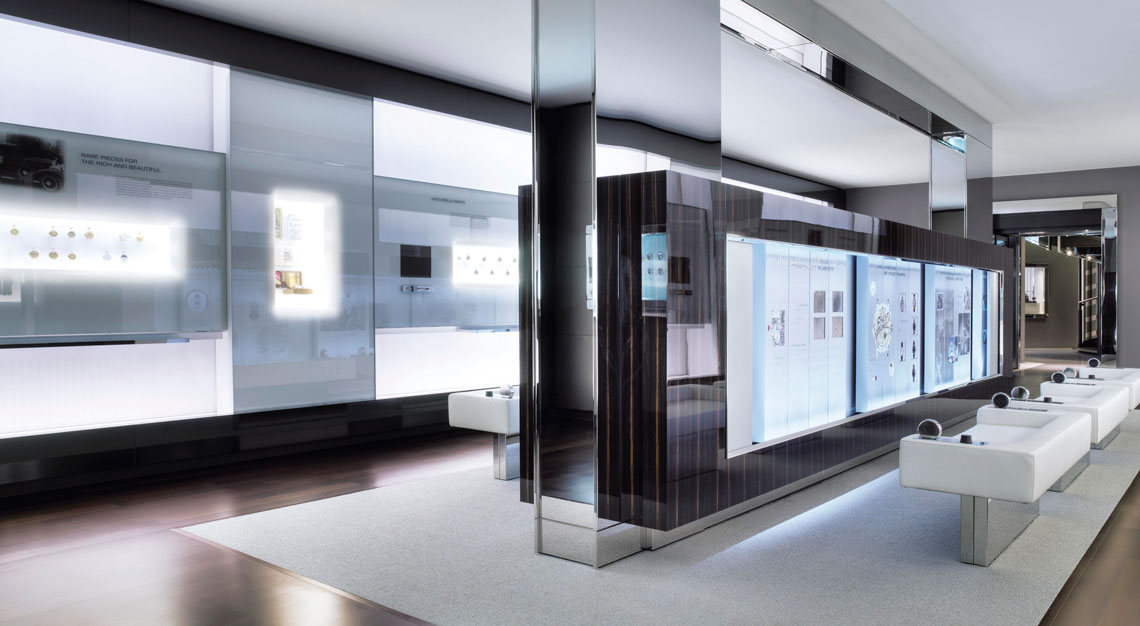 IWC Museum, Schaffhausen
Opened in 1993 on the manufacture's 125th anniversary, it is the industry's first museum within a manufacture. Located within the historic main building built in 1875 by IWC founder Florentine Aristo Jones, the museum tells the rich history of IWC through each of its iconic watch families.
There are over 230 carefully selected exhibits including the legendary Jones calibres, the famous 52 calibre family and all its related documents. You can also learn all about the manufacture's chapter with Albert Pellaton and Porsche Design.
You'll also get to see two of the 94 company ledgers that provide complete information about every IWC watch ever made since 1885: calibre, case material, date of delivery and name of recipient. Kudos to the manufacture's heritage department
Guided tours may be arranged for a fee of CHF150 / S$206.50 (including admission). Book via [email protected].
Admission fees:
CHF6 / S$8.30 (adults)
CHF3 / S$4.15 (reduced)
Free entry for children under 12
Opening hours:
Tuesday to Friday 9am to 5.30pm
Saturday 9am to 3.30pm
Closed on Sunday, Monday and public holidays
IWC Museum
Baumgartenstrasse 15
8201 Schaffhausen, Switzerland
Tel: +41 52 235 75 65